This 14 day clean eating meal plan will change your life because it makes eating healthy easy for the whole family!
In 2012, "eating clean" was a term that meant you were just cutting out sugar and white bread. It was a nice idea, but man oh man, has that idea evolved into so much more today. Eating clean is a lifestyle, and I'm here to help you achieve your goals of eating better. The best part is, it's not something you have to do alone! Getting the entire family on board with eating well has never be easier and I'm here to show you how.
You can do it! Here's the secrets to making real food a lifestyle change and not just a fun idea or a week-long diet.
My philosophy on eating well has always come with a little flack from the internet community. I don't want to live a life without chocolate chip cookies, and I'm here to tell you that you don't need to either.
Eating real food is what I strive for and is the motivating factor for my lifestyle (hello hobby farm!). As much as I love weeding and tending animals, I'm really in it for the FOOD! This lifestyle is made achievable, attainable, and desirable by focusing on one simple word: balance.
Let me introduce you to the magical idea I like to call: The 80/20 Rule.
80% of our diet is real food.
80% of the time I make a very deliberate effort to avoid processed foods; artificial colors, flavors, and preservatives; refined flours; and sugars.
80% of the time I make a very deliberate effort to include whole grains, lots of protein, vegetables, and fruit in our eating. I don't have a pantry full of health-food-store-only-products; I tend to learn towards traditional or "old-fashioned" ingredients.
Things to do 80% of the time:
Eat whole grains. Whole grains are popular and it's pretty easy to find great simple whole grain products.
Embrace fats. Butter makes everything better; consider it a health food. Coconut oil, olive oil, and butter are easy to find and easy to use.
Shop smart. Buy organic when you can, grow what you can, and do the best that you can. I don't buy all organic food. It is just not always available to me in my tiny middle-of-nowhere town, and I can't afford it. I am familiar with the "Dirty Dozen" and the "Clean 15" and try to either avoid the Dirty Dozen altogether or buy those organic.
Eat your veggies. The more vegetables the merrier. Grow a garden. It's amazing how much kids LOVE what they have invested themselves in and watched grow! No garden? Make the farmers' market a Saturday morning tradition.
Avoid ingredients you don't know like the plague. Say no to artificial sweeteners, colors, flavors, and preservatives. You will clean up your diet tenfold by only buying things with ingredients that you know. It's an easy place to start.
Love natural sugars. Honey and pure maple syrup are worth the cost and are great things to learn how to use. No need to figure out all those crazy natural sweeteners when bees and trees got us covered.
You don't need a health food store to eat well. A back-to-basics approach goes a long, long way.
20% is real life.
Homemade treats and desserts are king. I'd much rather have my kids eat my butter, sugar, and white flour chocolate chip cookies than anything made with a box of sugar-free Jell-O. I'm more scared of all that fake stuff than normal old flour, sugar, chocolate, and butter.
Don't tell your kids no when they are out of the house. Fruit snacks at play group? Sure. Cheetos at Grandma's? Sure. Pop at the friend's party? You got it. When you are doing well in your home, it's ok to let them eat a little junk when they are out. I don't buy Otter Pops, fruit snacks, or soda. It's never in the house and we never eat them here.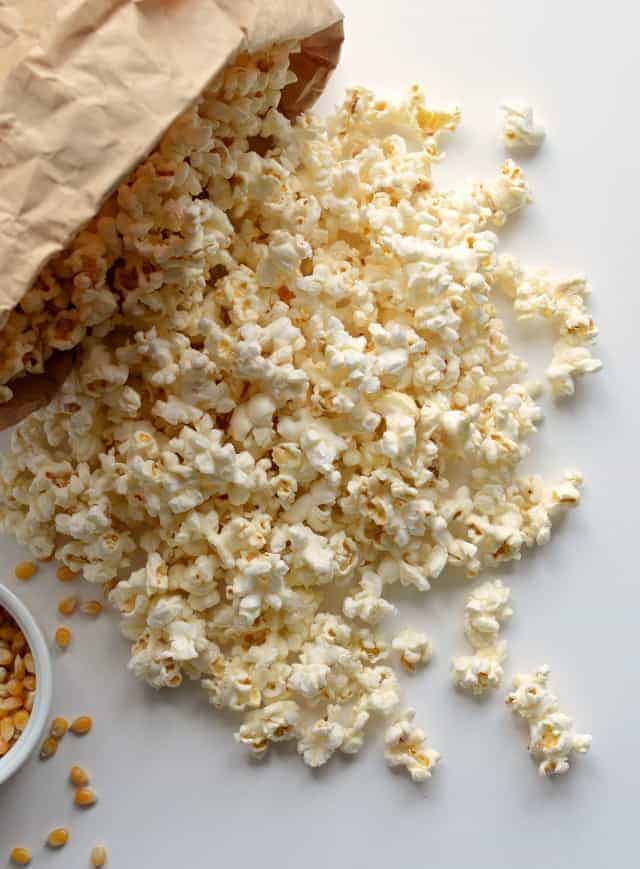 Balance.
I don't want kids with food issues. I am intentional in my efforts to raise well-rounded kids who will try most anything, who enjoy green smoothies, and who will never say no to a sucker at the bank. Balance is key. I love this bullet point.
Let's chat numbers. Say you eat 3 meals and 2 snacks a day. That is eating roughly 5 times a day. Multiply that by 7 (the number of days in a week), and you have roughly 35 eating sessions in a week that you have to make decisions about. If you make healthy choices 80% of the time, that means you are eating 28 out of 35 meals or snacks in a week that are real food.
Or look at it this way, 1 of your 5 times eating in a day can be "normal," but that still means the other 4 should be pretty dang good for you.
That leaves you with lots of choices to make, and that's where I come in. Here is a 2 week clean eating meal plan to help you know what healthy things to eat, serve, and enjoy! The junk (the 20%) is easy to figure out and comes pretty much without planning. The 80% takes a little more time and effort though.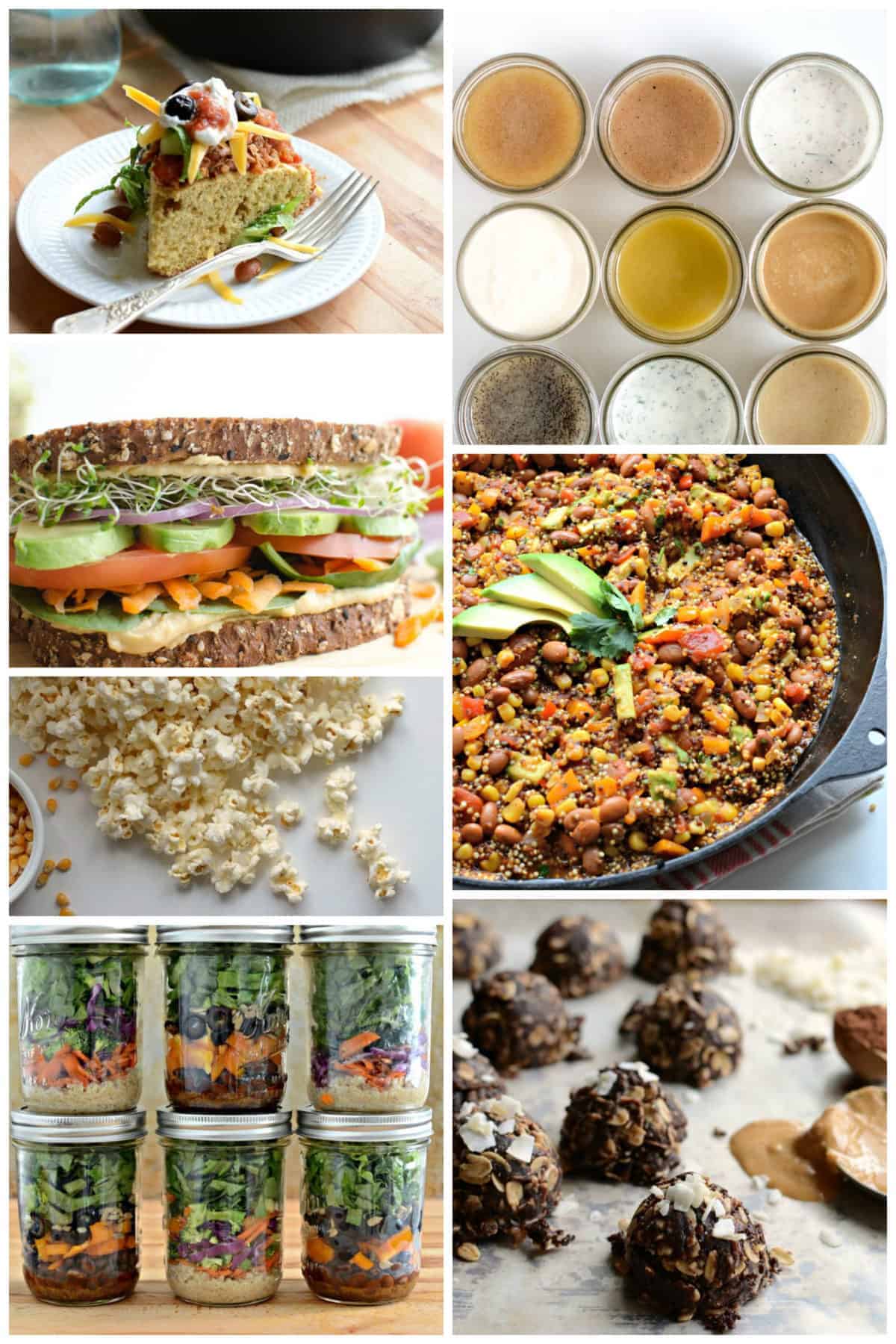 Two Week Clean Eating Meal Plan
This clean eating meal plan is something that I cycle through. We try to eat by my 80/20 rule, but when I feel like we are getting lazy or have had too many treats and cheat meals (read long weekends, holidays, vacations, and birthday parties), I'll stick to a super clean menu for 2 weeks to get us back on track and feeling a little more in control. I also do this pre-holiday season to gear up for the bounteous eating.
If you are wanting to make some changes in your own life, this is a great place to start… you can do anything for two weeks!
Sign up to receive emails from Bless This Mess and get a FREE copy of 14 Day Clean Eating Meal Plan for the Whole Family.
You'll get a once a week newsletter with freebies, exclusive recipes, and other great content that only comes in email from Bless This Mess. No spam. No junk. You can unsubscribe at any time.
Clean Eating Meal Plan
Let me take the thinking out of eating real food for you. This clean eating meal plan is great! You are going to love all of the tried and true recipes I've been making for my family of seven for years.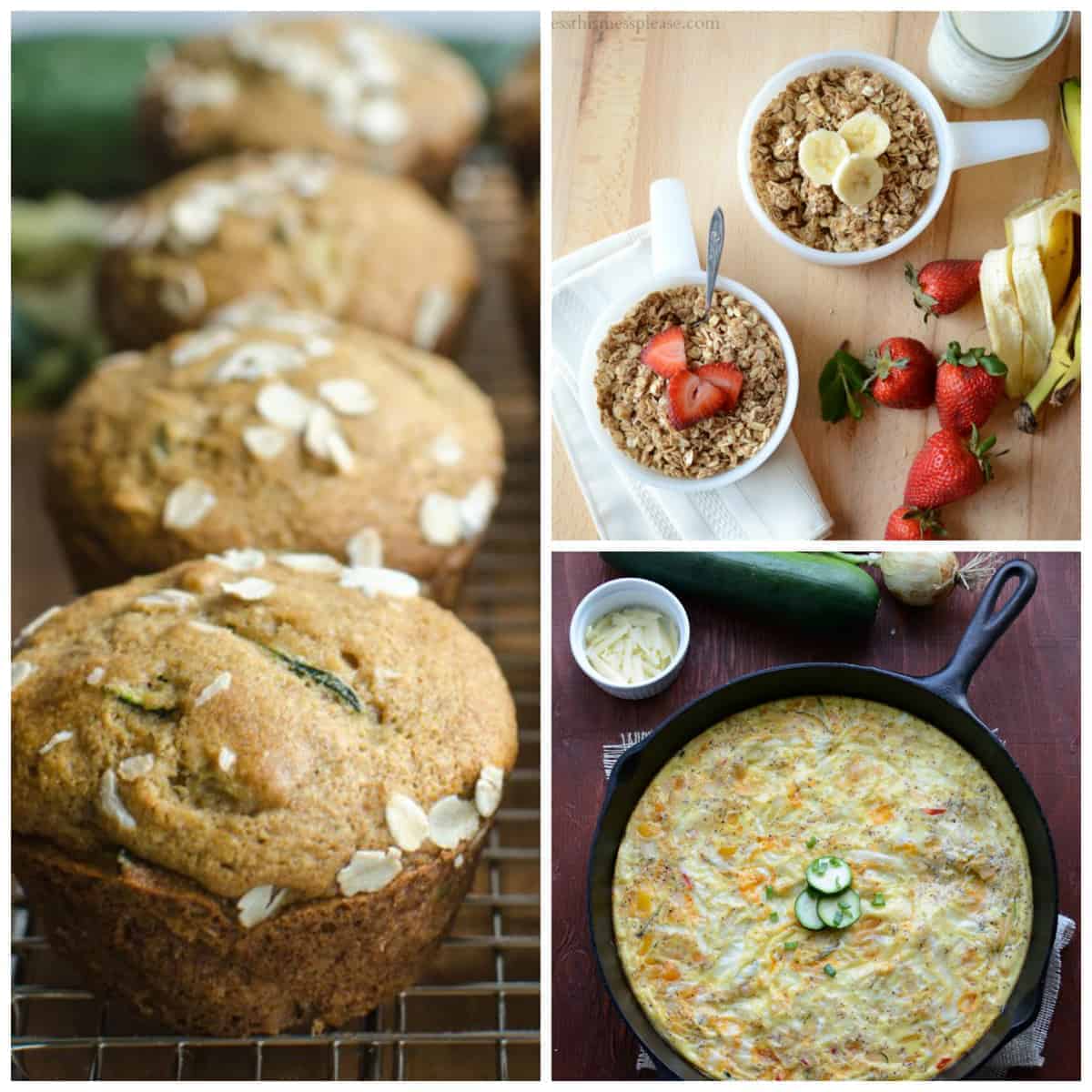 Breakfast:
I always have a huge batch of the honey cinnamon granola on hand that we can eat with cold milk and frozen blueberries for days I don't have time or don't want to cook breakfast. You've got to plan on a few "convenient" things to fall back on, or you'll feel like eating this way is way too hard. Make a big batch of homemade granola once and enjoy it the rest of the two weeks.
Lunch:
Sandwiches. Egg, tuna, chicken salad, PB & honey, or lunch meat (nitrate-free) sandwiches are great. Try plain yogurt instead of mayo in tuna, egg, and chicken salad.
Green Salad with Lots of Eggs and Veggies. Have you started making salad in a jar yet?! This method is the most convenient way to get veggies in your lunch. The vegetables stay fresh extra-long in the jars (I'm not sure why but it's magic!). I highly recommend prepping a handful of these at the beginning of each week. Here's a list of my 9 favorite homemade salad dressings for you too.
LEFTOVERS!! Embrace the goodness of a meal already cooked. This is definitely what we eat for lunch the most. You'll see when you are cooking every night that you'll have lots in the fridge!
Nachos, Taco Salad, Bean Burritos, Quesadillas (Homemade baked corn tortilla chips are just what you need!).
Notes: Nachos, you say? Yes! I can read everything on the back of that bag and I understand what frying food is. Costco has a huge bag of organic tortilla chips that are only like $4 and are super tasty. I feel no guilt… don't judge.  Melt a little cheese, throw on some fresh veggies and salsa, and you have a perfect lunch. The tortilla chips are probably the biggest "cheat" for my clean eating meal plan, but we all need a little convenience. I do sometimes make my own baked corn tortilla chips, which are also good.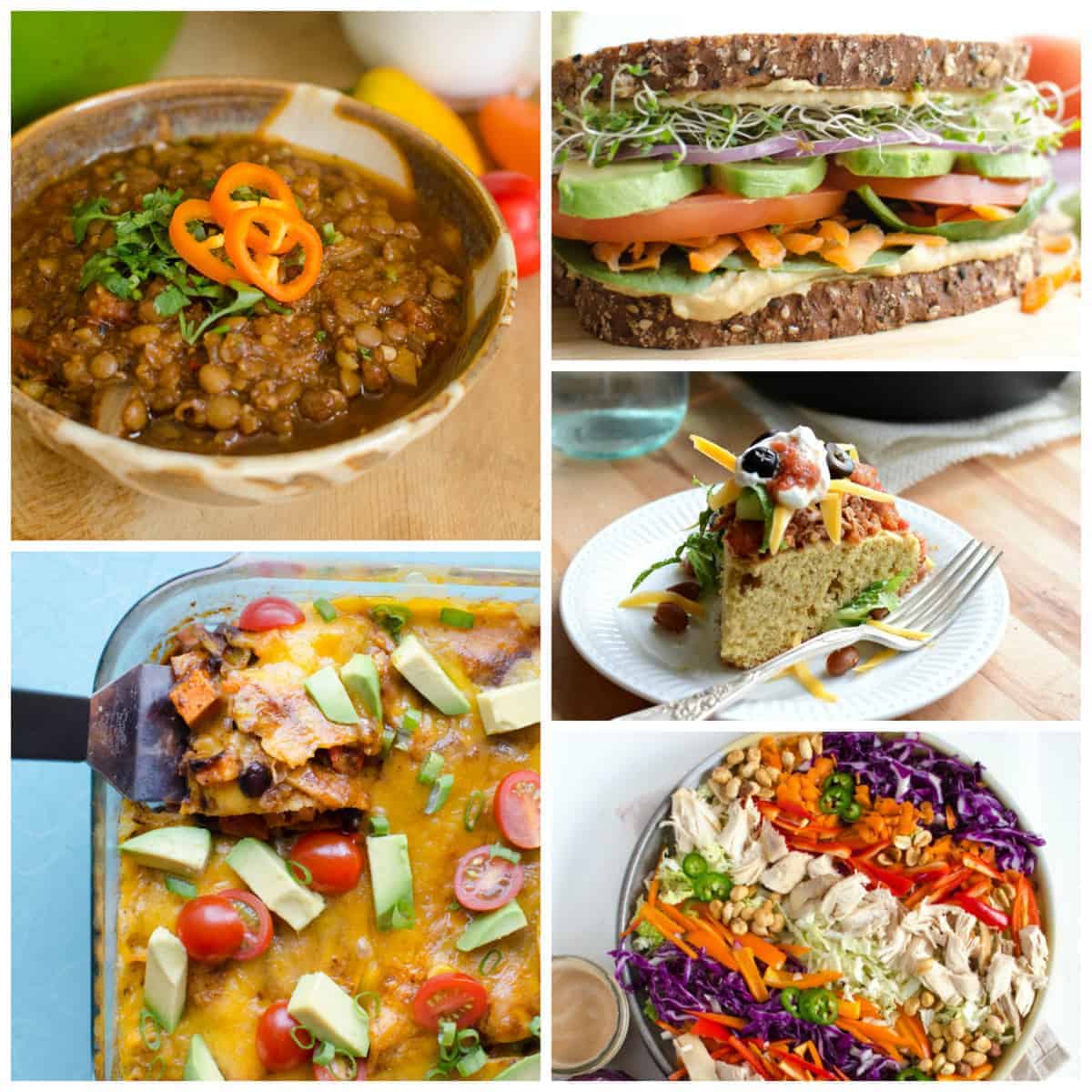 Dinner:
Dinner is the hardest meal of the day!
To make it even easier, I have created a simple PDF shopping list of everything you need to make the 14 dinners for this clean eating meal plan. Just click here to download!
Day 1: Garlic Butter Baked Salmon in Foil. Easiest dinner ever. You can also use parchment paper if you are baking these in the oven (instead of the foil).
Day 2: The Best Chicken Tacos. Super simple and delicious; make a double batch of the chicken if you'd like to use for easy lunches.
Day 3: Roasted Chickpea and Veggie Bowls.
Day 4: Breakfast Burritos (skip the bacon if you can't find it nitrate-free or just want a meatless meal).
Day 5: Lentil Chili.
Day 6: Farmhouse Egg Bake.
Day 7: Whole Grain Tamale Pie. I love this because you top is how you like (like tacos), which my family loves.
Day 8: Asian Chicken Salad with Peanut Lime Dressing.
Day 9: Chicken Legs (made in the oven or slow cooker) and brown rice. Serve with steamed or roasted veggies like broccoli and cauliflower. The sauce from the chicken legs is great over the rice and veggies!
Day 10: Baked Potatoes – serve with a broccoli and cheese on top, chili optional if you'd like. Fresh fruit and a simple green salad round out this meal nicely.
Day 11: One Pot Quinoa Taco Casserole. Throw this in tacos, over salad, eat it like a chili, or anything in between; it's very versatile.
Day 12: Linguine Rosa with Shrimp. Add a side of roasted veggies or a side salad to round out the meal.
Day 13: Hummus Veggie Sandwiches (great with a side of oven fries).
Day 14: Black Bean and Sweet Potato Enchilada Bake.
Sides for dinner.
If they aren't included in the recipe collection, then add what is on hand. I love to sauté up zucchini with a little onion and butter and a heavy hand of salt during the summer. Eat sliced garden tomatoes with salt and cottage cheese and fresh cucumbers sliced with salt and pepper. This is such a good time to eat what fruits and vegetables are available. I plan on lots of corn on the cob in the summer too. Use melons in all shapes and sizes, cherries, berries, and peaches to round out the meal. No garden? Bug your neighbor (I'm begging for people to take things off my hands in the summer and I know I'm not alone!) or hit up the farmers' market. When things are in season, they're not only fresh and super tasty, but they are also cheap. Roadside stands are also good options for local produce.
A lot of these meals are kind of stand-alone meals or the sides are pretty obvious (if you are making a taco casserole, taco toppings make sense for sides, for example).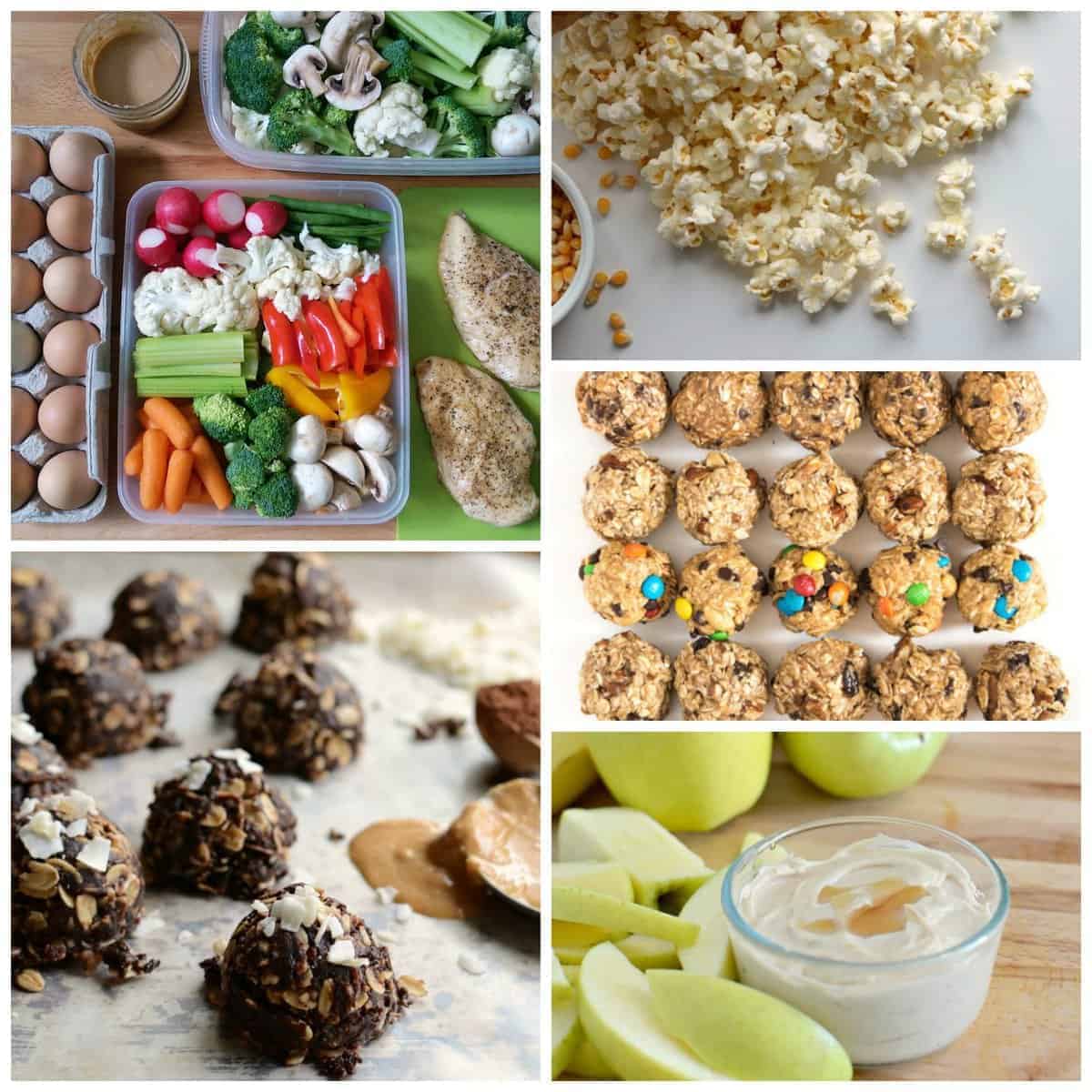 Snacks:
You have lots of snack options that go beyond sliced fruit, vegetables, and string cheese sticks, but those simple snacks are always winners and take very little prep on your part.
One of my 8 No-Bake Oatmeal Bites are always in my fridge! My kids LOVE these.
Whole Wheat Graham Crackers (this does have one odd ingredient to replace sugar).
Whole Peanuts (Peanuts in the shell are so much more fun to eat. Trust me).
Smoothies in all shapes and sizes.  Just don't get tricked into using sugar if your recipe calls for yogurt. Read that label!
Popsicles. Strawberry banana are a favorite at our house, but any 100% fruit juice frozen is great too (and easy). I make a double batch of smoothie and freeze half in popsicle molds all the time. Popsicles are the easiest way for my kids to enjoy fruit and hidden veggies.
No-Bake Date Balls (the peanut butter and jelly date balls are our favorite).
Boiled Eggs.
I always have a loaf or two of 100% whole wheat bread ready to slice and butter. Homemade bread is always a tasty snack and something that is easy to make ahead. When I'm starving (after aerobics or a long day), I'll toast a piece and spread peanut butter on it for a really good and filling snack.
Healthy Fruit Dip this is perfect with apples for some extra protein and fat.
I always keep a veggie box in my fridge. It's the best thing ever.
Eating whole foods (meaning you are cutting out things that are processed, ingredients you can't read, and refined sugars and flours) is so much more than food. Keep reading to see my food philosophy and how to make this a lifestyle change and not just a 2 week diet.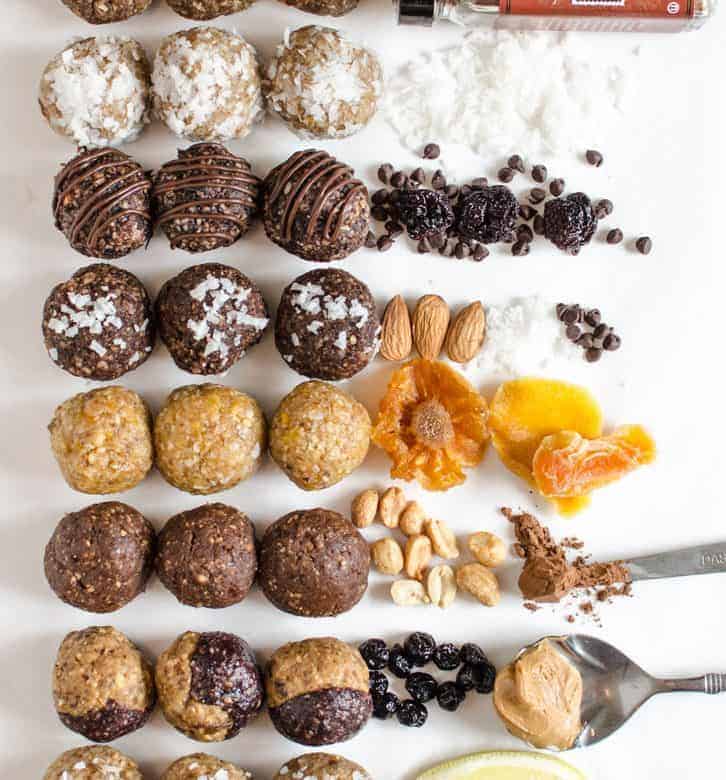 I love these meals! They are totally family friendly and still feel really "normal," but I've cleaned them right up for you. Now you don't have to be a short order cook and make something for your family and something different for yourself. You can all be healthy together!
It's taken me just about 5 years to decide what eating well meant for me and my family and I'm really happy with where we are. And I feel like it's totally attainable. You don't need a health food store and a million dollars to eat well… making a few small changes will get you on the right track!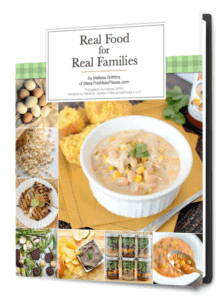 Wait! It gets even easier!
I first wrote this post ages ago and MILLIONS of people have enjoyed it! I loved the post so much that I wrote a detailed ebook about feeding your family real food. It's a gorgeous full color PDF that will help you feed your family well and take the "What's for dinner" questions off your mind! Get all the details about Real Food for Real Families here. You are going to love it! It's a super long version of this post. It takes the "what's for dinner?" question off your mind, takes the guesswork out of real food, and helps you to feed your family well, no health food store needed.
PS- If you'd like to make all two weeks worth of dinner I have a free printable grocery list to make that even easier for you. Download the list here.