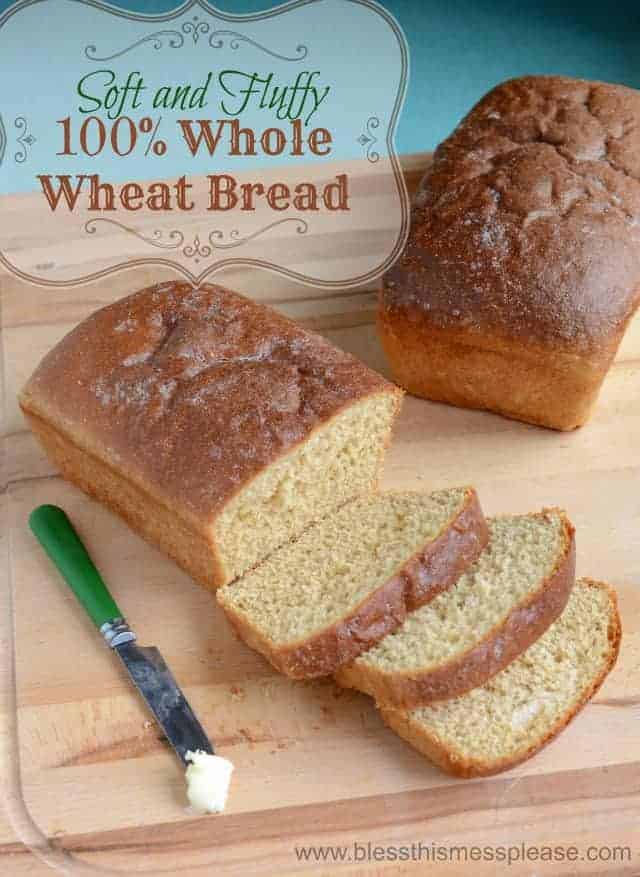 Hello all! How is the week half gone already?!
I published a really exciting post that includes a new 2 week meal plan for eating clean plus some of my thoughts on healthy eating with a family and a budget on Friday. It's taken me around 2 months to get the post ready and polished and I've been excited to share it with you all. Well I'm super pleased to say that it is being received with open arms. You all are pinning and sharing that thing like crazy and I just have to say THANK YOU! It is so rewarding to feel like something I love and was so excited to blog about it something you all are wanting to share and leave feedback on. Weeks like this are what keep my blogging. You all make it so very rewarding.
This is a recipe that goes with my eating clean menu and one that I love. This bread is easy to make, turns out well each time, and is nice and soft and fluffy. I like to make a few loaves of bread and a big batch of easy honey granola the day I start eating super clean again (you know we all fall off the wagon and then have to jump back on now and again). This helps me to have some options for quick breakfast and easy snack and that just seems to help get me off on the right foot. I love this bread with a little butter and honey or I'll toast a thinner slice and put natural peanut butter on it. My kids love it too!
When it comes to whole wheat flour not all bags are the same. There are different kinds of wheat and those different types are what majorly influence the type of wheat flour it is and how the end product turns out. I grind my own wheat at home from hard white wheat berries on a very fine setting and bread made from it comes out amazing and soft. If you can't grind your own I'd get King Arthur's 100% White Whole Wheat flour. This flour is made from the same type of wheat berry that I grind. Most other commercial whole wheat flour is made from hard red wheat which still works but will lend to a slightly more dense bread that tastes more "wheaty". If you are after a soft and fluffy 100% whole wheat bread then searching out those hard white wheat flour is worth the time.
Now on to that delicious whole wheat bread recipe!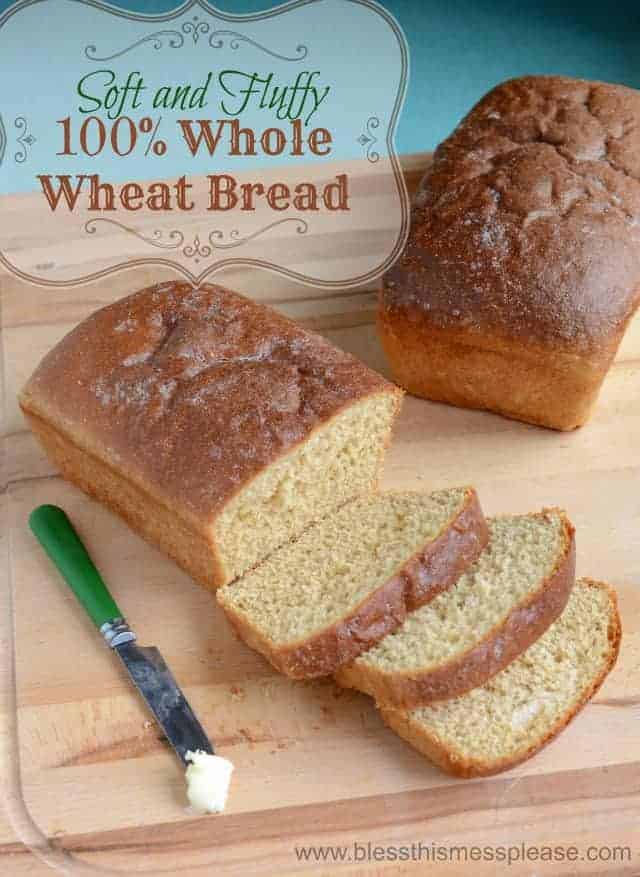 Print
Scale
Ingredients
2 1/2 cup

s warm water

2

eggs

1

T. molasses

4 tablespoon

s honey

1/4 cup

olive oil

5 cup

s whole wheat flour

1/2 cup

wheat gluten

1/4 cup

dry milk

1

T. salt

1

T. instant yeast

1 1/2

to

2

cups additional whole wheat flour
---
Instructions
Mix wet ingredients together in the bowl of your stand mixer (or by hand if you are really in the mood to stir!). Add dry ingredients and stir well to combine (just the first 5 cups of flour at this point). Mix in enough additional flour to make a moderately stiff dough. Knead 5-6 minutes.
Divide dough in half, shape into loaves and place in 2 greased loaf pans. Cover and let rise until doubled in size. I made this in the summer and it doubled in size in about 45 minutes. Plan on a little longer in the winter when the house is colder.
Bake at 350 for 35-40 minutes. Remove from pans; cool completely before cutting. Store bread in an air-tight container.
---
Notes
This recipe is nice because you don't have to let it rise in the bowl the first time. The original recipe didn't have you do it, I tried it as written and loved it. I sure didn't mind cutting out that step and the bread was great!
No molasses? Just replace it with more honey.
I got this recipe from another blog. I found it via pinterest, made it, and somehow didn't get the URL saved. I was sure I pinned it to one of my boards but I can't find it anywhere. If it looks familiar let me know and I'll for sure cite the source. In the mean time I'll keep looking!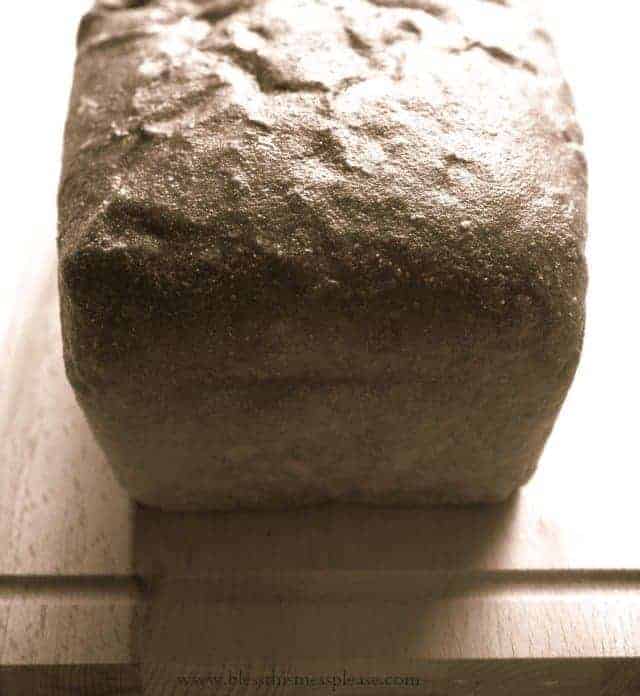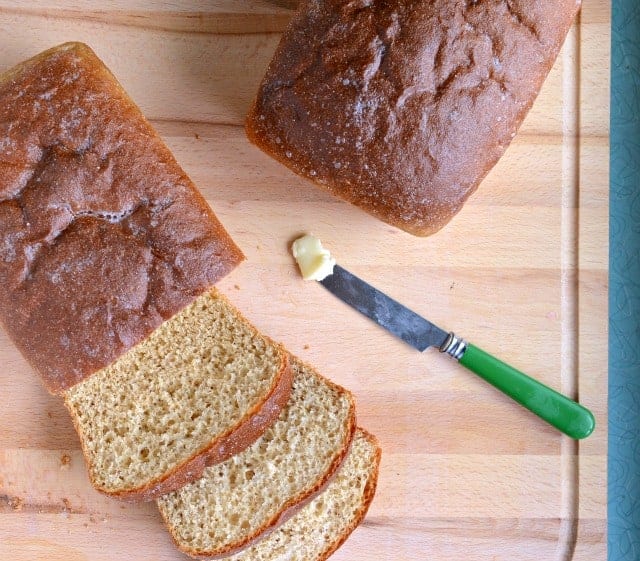 Mmmm. Now I want a slice 🙂
Again, thank you so much for all your blog support. I hope you enjoy what I do as much as I do.
Thanks for reading.