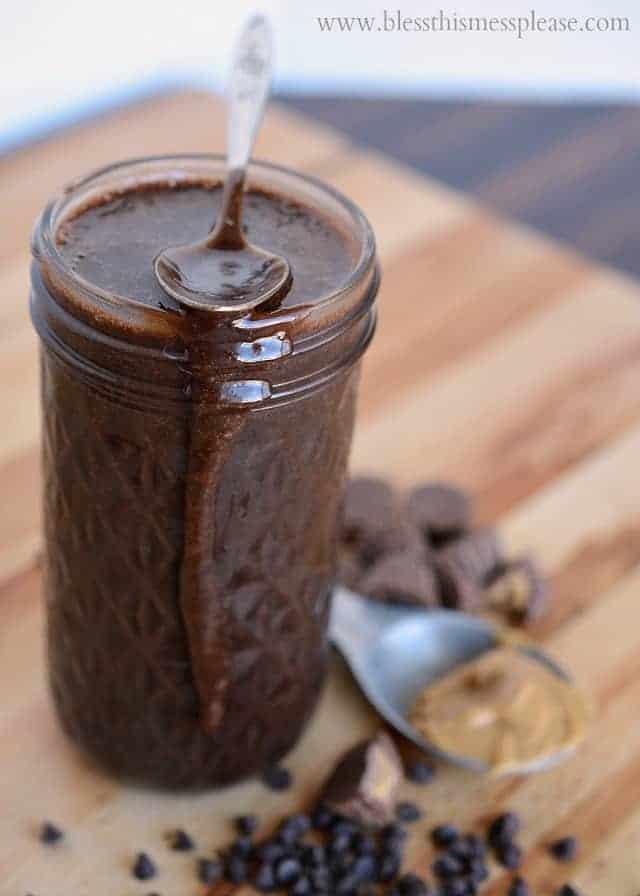 Ice cream season is upon us and I couldn't be more pleased! I've already made three batches of deliciously simple homemade vanilla ice cream (and just realized I've never shared the recipe with you…). I love vanilla ice cream because it goes with everything. Ice cream with a side of berries, pie, or cake, is just a good thing. If I don't have a side for it I like to have a little something to offer on top. More often than not I'll enjoy it nice and plain but sometimes it needs just a little chocolate. Everything is better with chocolate.
I made this peanut butter hot fudge a few months ago and made it again a few weeks ago. It keeps really well in the fridge and I just heat it up as needed. It's a quick and easy topping for ice cream that everyone likes. Seriously, I don't think I know a single person who doesn't enjoy the chocolate peanut butter combo.
So pin this peanut butter hot fudge recipe for later because I know there's going to be a time this summer that it pops into your mind and you'll want to make it. And why wait for a reason… it's Thursday;that is reason enough!
And be on the lookout for my vanilla ice cream recipe in the near future. It's one you need to!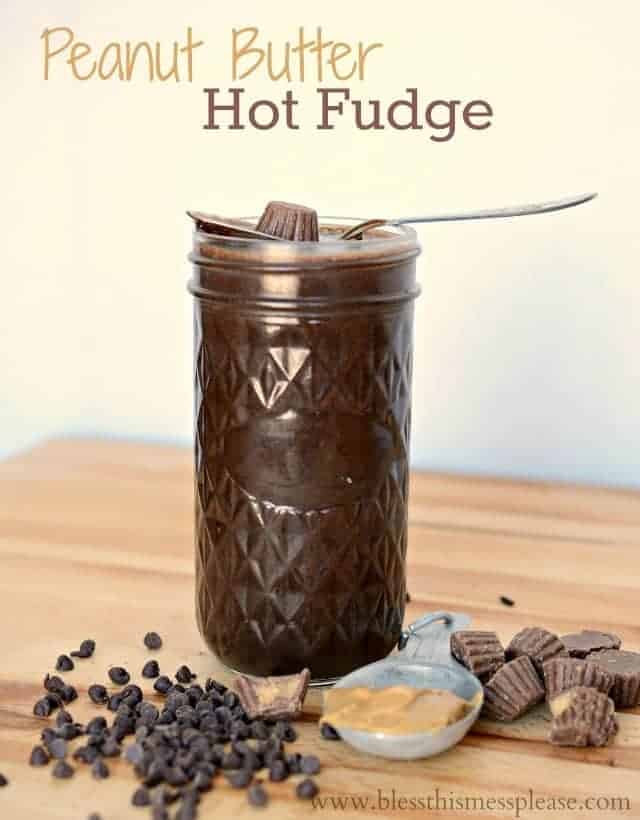 Print
Scale
Ingredients
1 cup

heavy whipping cream

4 ounce

s semi-sweet chocolate, coarsly chopped

1/4 cup

peanut butter

1 cup

powdered sugar

1/2 tsp

. vanilla
pinch salt
---
Instructions
In a medium sauce pan heat the cream over medium heat until it starts to boil. Pull the pan off the heat and the chopped chocolate and peanut butter. Let the mixture sit for 30 seconds. Whisk the cream, chocolate, and peanut butter together until the mixture is smooth. Add the powdered sugar and mix until smooth. Add the vanilla and salt and mix to combine. Allow the mixture to cool for about 10 minutes before serving warm. The mixture will thicken slightly as it cools and will be a nice texture when it hits the cold ice cream.
Store any extras in an air-tight container in the fridge and reheat to warm before serving again.
Notes
Sometimes my powder sugar will be a bit clumpy which isn't the dream. I've found it best to sift it into the bowl of liquid chocolate and cream while whisking or to have the powdered sugar in a separate bowl and then slowly pour the chocolate mixture into the powdered sugar while whisking. You'll get a smoother product by doing one of these methods opposed to just plopping in the powdered sugar and then stirring it in.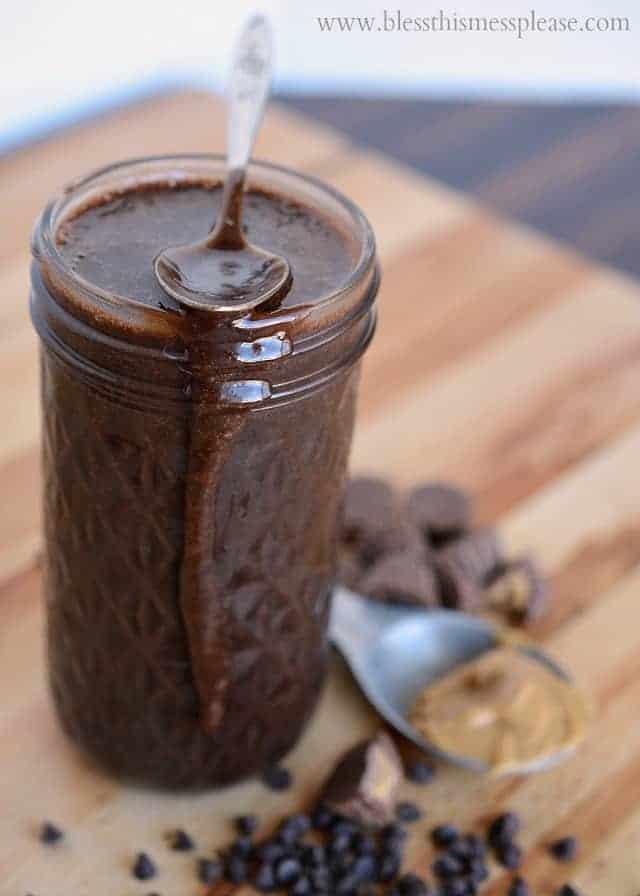 Mmmm. Now try to not want this the rest of the day 😉
Thanks so much for reading.