I'm here to tell you all about How to Make Butter at Home-no cow required (although having cows is really fun!) You only need 2 things: cream and a mason jar!
Most people are completely shocked when I mention making homemade butter. It is not only a fun thing for kids to do but it is super simple, only takes a few minutes, and gives you a little arm workout in the process. I think everyone should have this knowledge tucked away.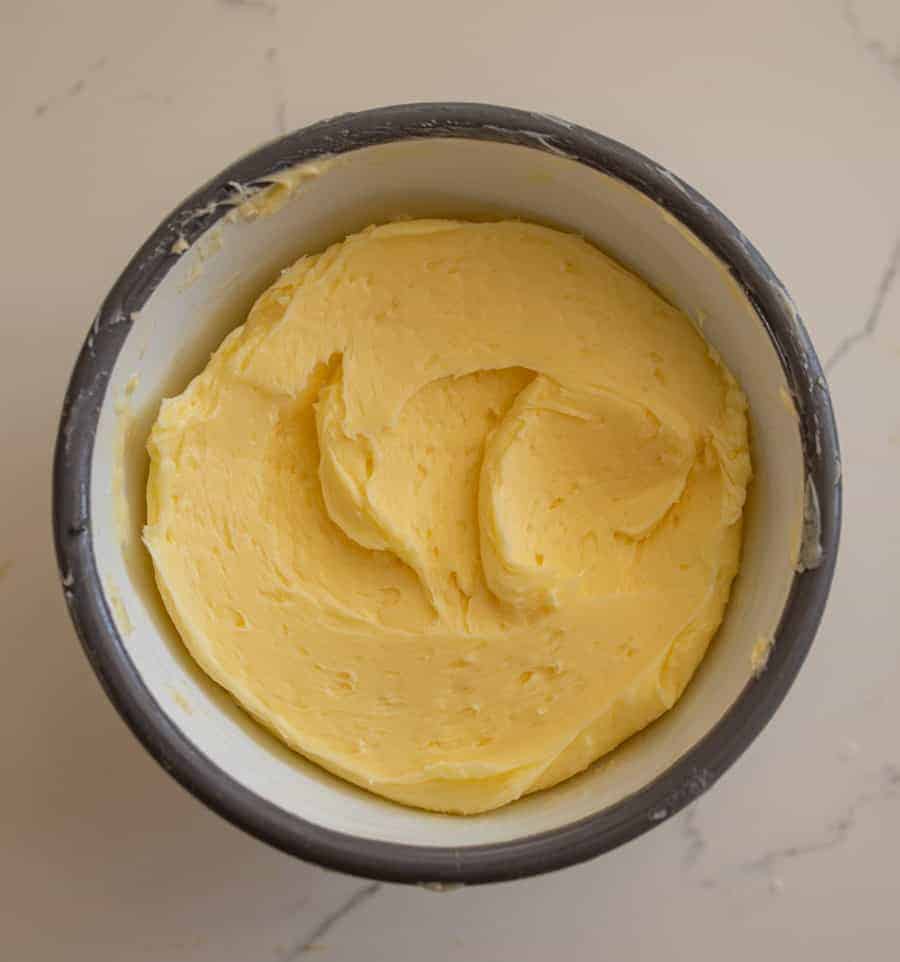 How To Make Butter
Can you remember making butter as a child in school? I was so excited when it was my turn to shake the mason jar and was so in awe that making butter was so easy.
Making homemade butter is a great way to use up cream. Sometimes recipes only call for 1-2 tablespoons of cream, so you are left with a whole lot of carton. Now, turn that leftover cream into butter.
Kids love to pitch in when it is time to make butter. This is a great activity for summer days when you need something to do. If you are making butter with really small children, try using an empty baby food jar to churn the butter because it fits in tiny hands better.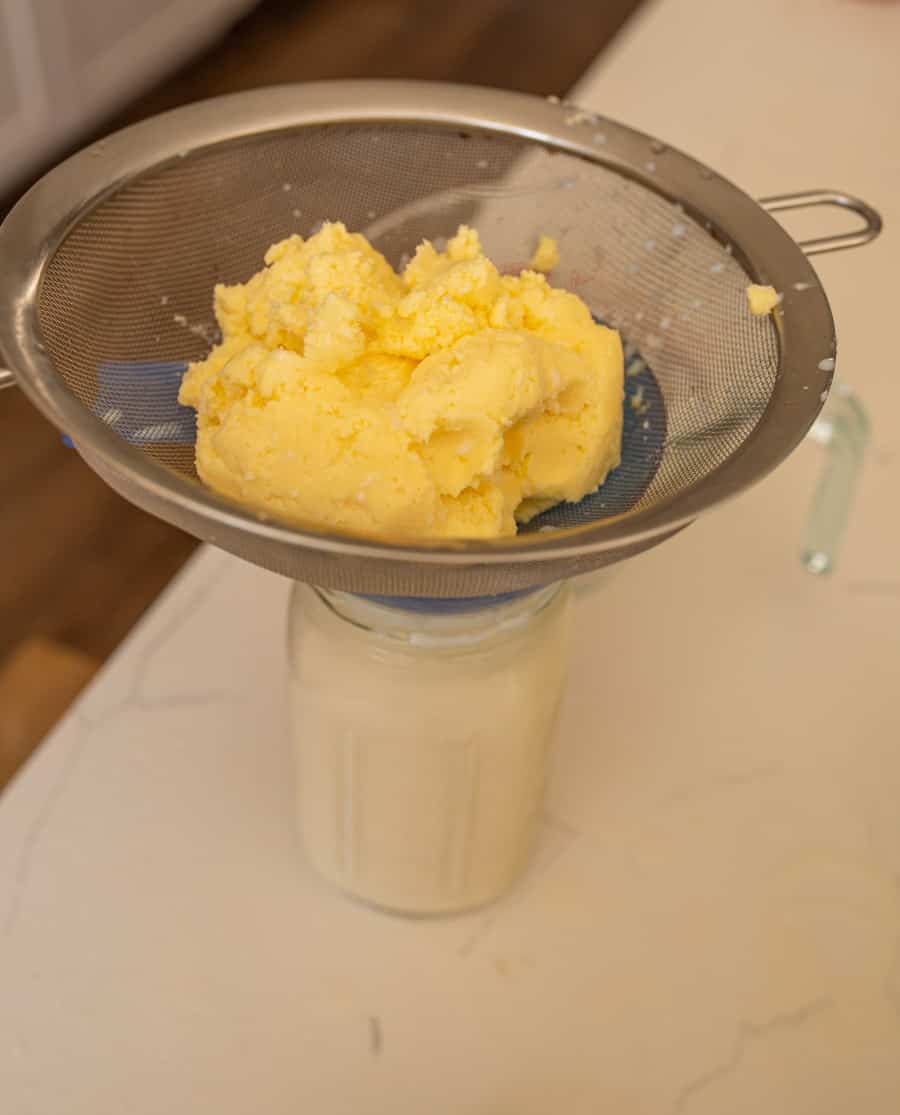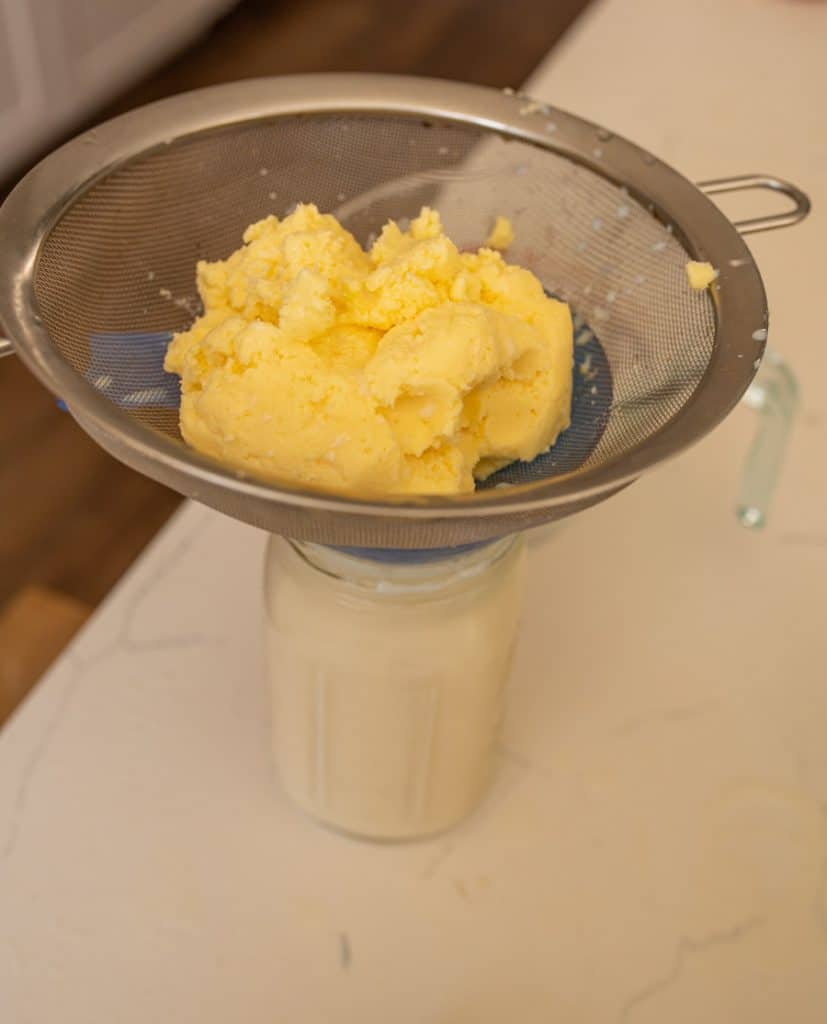 Does homemade butter have to be refrigerated?
Homemade butter is best when used within a few days. However, if refrigerated it will last 7-10 days.
What is the best cream to use to make butter?
In order to make butter at home you want a high quality heavy cream. Pick one that is not ultra-pasteurized, they don't seem to work as well.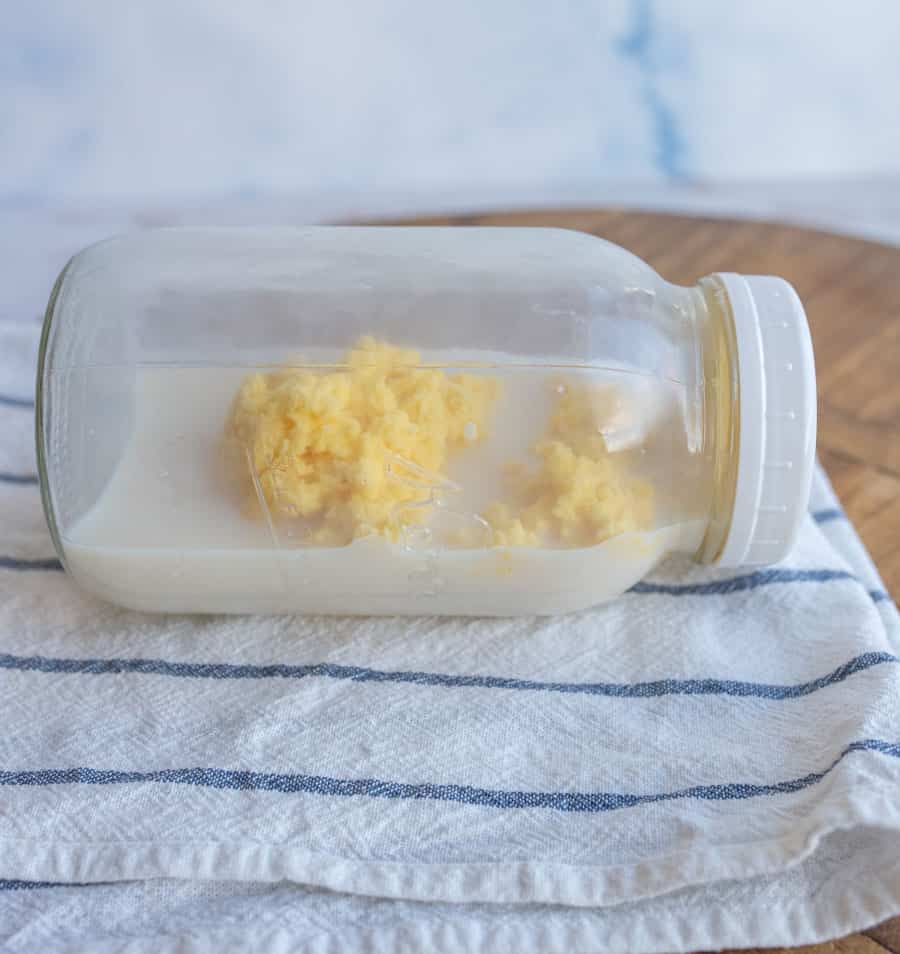 How long does it take to make butter in a jar?
Making butter takes about 10-15 minutes in total. After about 5 minutes of shaking the jar, whipped cream will form. Keep shaking until you hear a lump form inside the jar. You want to shake until the butter has formed a solid mass.
Do I need to rinse homemade butter once it is made?
I like to rinse the butter under cold water and remove any buttermilk from it. This will keep the butter fresher for longer. It's easy, just hold the ball of butter in your hands under the water and squish it around a little bit. Put it on a bowl and fold it over on itself a few more times, you'll see it release extra moisture.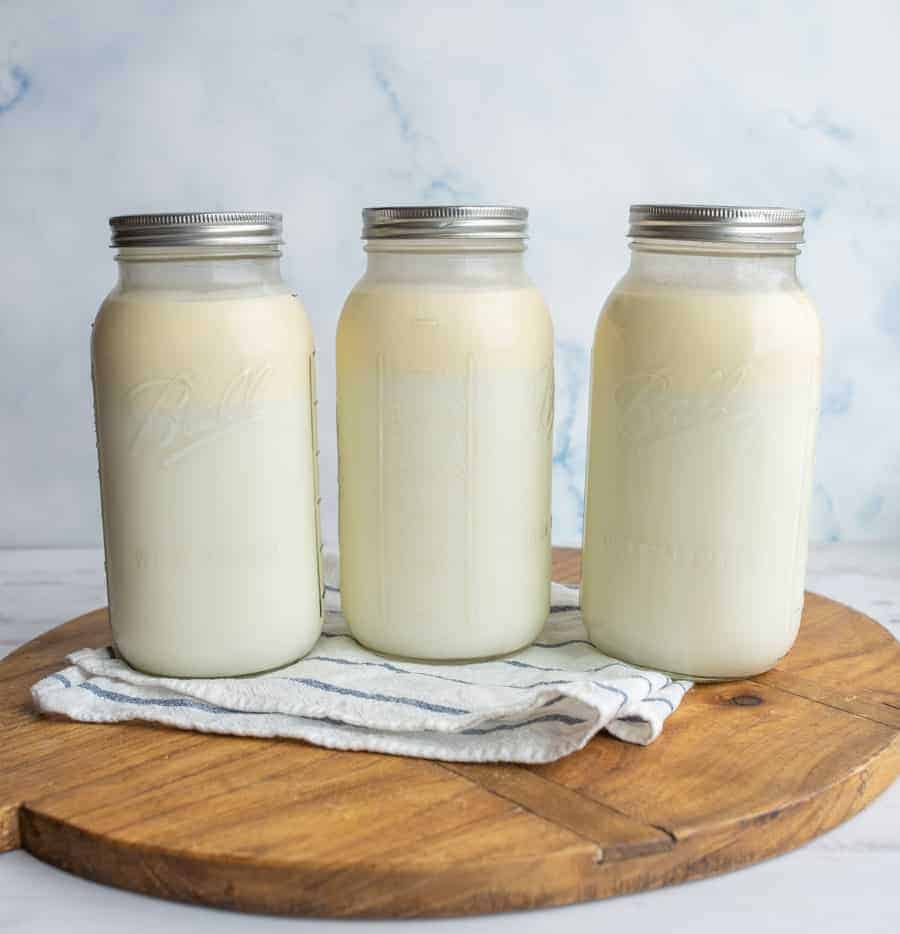 Fresh bread recipes (to put your homemade butter on!):
If you've tried this easy homemade butter recipe or any other recipe on Bless this Mess, then don't forget to rate the recipe and leave me a comment below! I would love to hear about your experience making it. And if you snapped some pictures of it, share it with me on Instagram so I can repost on my stories AND add your photo to your comment so that other can see your creation
Print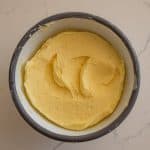 How to Make Butter
---
Author:

Total Time:

25 min

Yield:

1 cup

butter

1

x
Description
I'm here to tell you all about How to Make Butter at Home-no cow required (although having cows is really fun!) You only need 2 things: cream and a mason jar!
---
1

-

2

cups good quality heavy whipping cream (or raw fresh cream)
Quart mason jar with lid
salt, optional
---
Instructions
Add your whipping cream to the mason jar and screw on the lid tightly. The amount of cream doesn't really matter, you'll end up with more or less butter depending on how much you use. Don't fill the jar less than ¼ full or more than ½ full (if it's too full it doesn't have enough room to move around and agitate the butter out).
Start shaking! We generally read a book or take turns while everyone else if cleaning up the kitchen.
Keep shaking! The cream will whip up to thick whip cream and you keep going. Once the cream breaks you'll have pieces of butter floating in buttermilk. Shake until it happens (the butter will be obviously yellow). It can take 15+ minutes, so don't lose heart.
Once your butter and buttermilk have separated, place a fine mesh strainer over a large bowl and pour the contents of the jar into it. Save the buttermilk that falls into the bowl for cooking (like buttermilk biscuits), keep it in the fridge until you are ready to use.
Use your hands to remove the butter from the strainer and press it into a ball.
Turn your tap water onto cold and gently press the ball of butter in and out of shape to help press out the extra buttermilk. Do this for a few minutes or until you don't see anymore buttermilk come out.
You can salt your butter if you'd like (we really like it salted, especially if you are putting it on fresh bread). I generally add a scant ¼ teaspoon per 1 cup of butter, but feel free to add to taste. If adding salt, just mix it in.
The butter is now ready to use! Enjoy with fresh bread or over your favorite waffles. If you are doing this with kids who just want to try it, you can also spread if on a cracker to try.
We leave this butter out on the counter a few days to keep it soft but if you won't use it that quickly keep it covered in the fridge or freezer.
Notes
If you are needing or wanting to make butter more often, the mason jar gets tedious. We had a milk cow for a little while and I made lots of butter. I tried churning it in the Kitchen Aid mixer, a Bosch mixer, in a food processor, AND the blender. My favorite option for making butter quickly often was using the blender. It was the fastest option and the blender didn't splatter the mess like the other appliances. I just blended for about 5 minutes (work in 1 minute increments) until I could see the butter. It was really easy!
Prep Time:

1 min

Category:

preserving

Method:

fermenting

Cuisine:

American
Keywords: how to make butter, butter from cream, homemade butter, homemade butter recipe, how to make butter from cream, how to shake butter, shake butter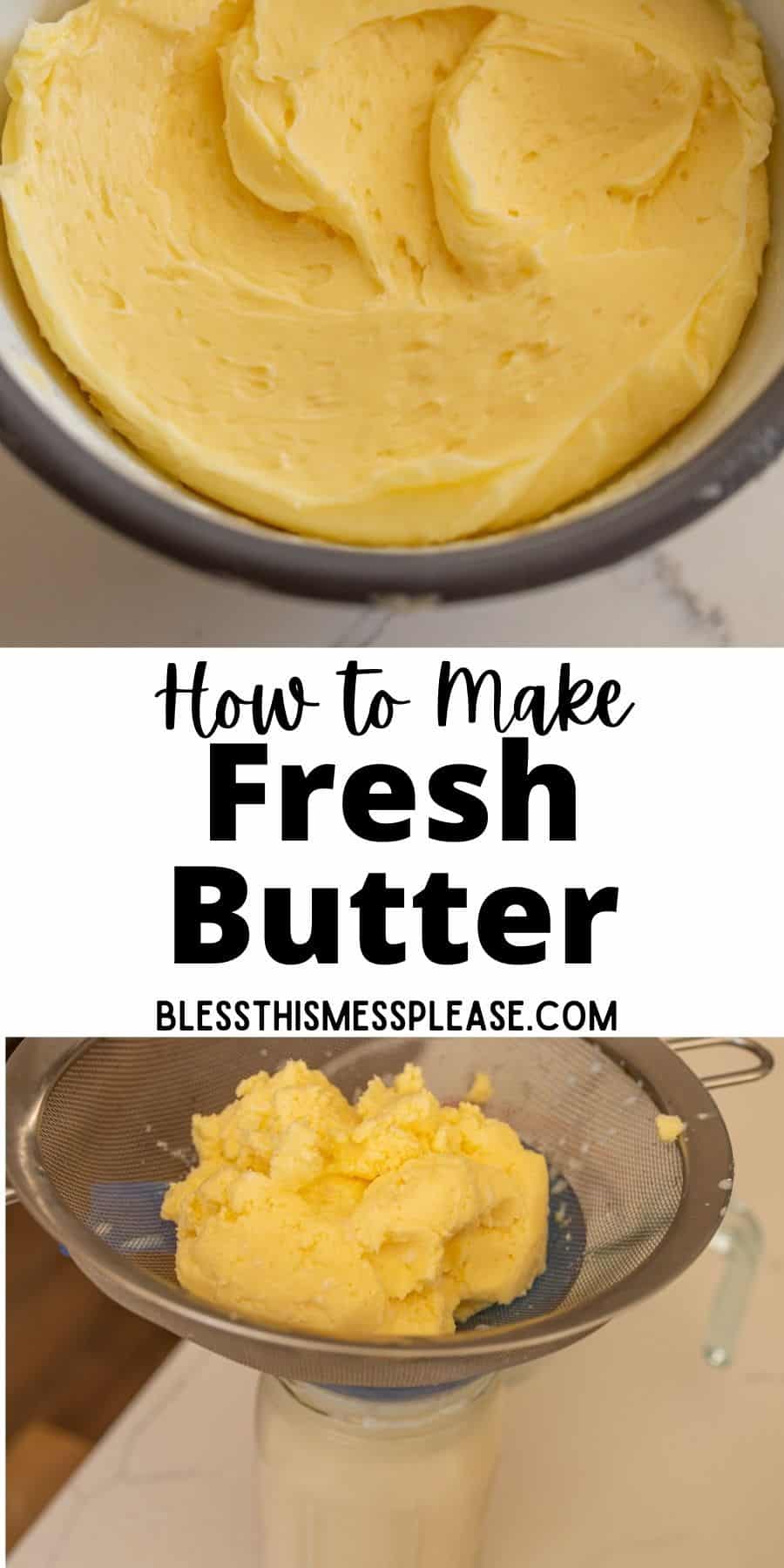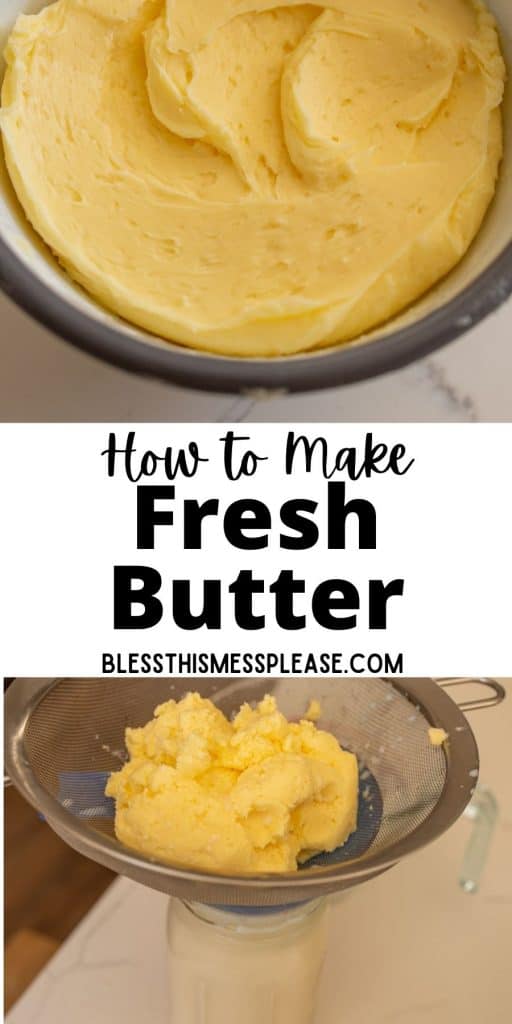 Slathering a piece of toast with the butter that you churned is so satisfying and delicious. Making Homemade Butter from a jar is quick, easy, and fun for all ages.