Happy Holiday Weekend Friends!
The 4th of July is so much fun in our tiny town. The town hosts a free pancake breakfast in the morning, a parade, games and slip-n-slide at the town park, and a pie eating contest (that I get to help judge! Dreams DO come true!). My sister, new brother-in-law, and a friend are coming to stay, Thomas's family is in town, and it's my sweet mother-in-laws birthday. A great and totally crazy weekend is heading my way.
If you are like me you have a million reasons/events/social gatherings that you could bring something to this weekend and little motivation to actual make something. I have the perfect recipe for you. This four ingredient cheese cake dip that takes 5 minutes to throw together is a life saver. It's cool, delicious, and EASY! So now you can take a nap before the late firework show instead of slaving away in the kitchen. The beauty of this dip is that you can serve it with just about anything. It would be gorgeous with a plateful of strawberries, fresh blueberries, raspberries, and some vanilla wafers. It's would be all red, white, and blue with literally no effort. Love it!
Enjoy and have a great weekend full of lots of food, family, and fireworks.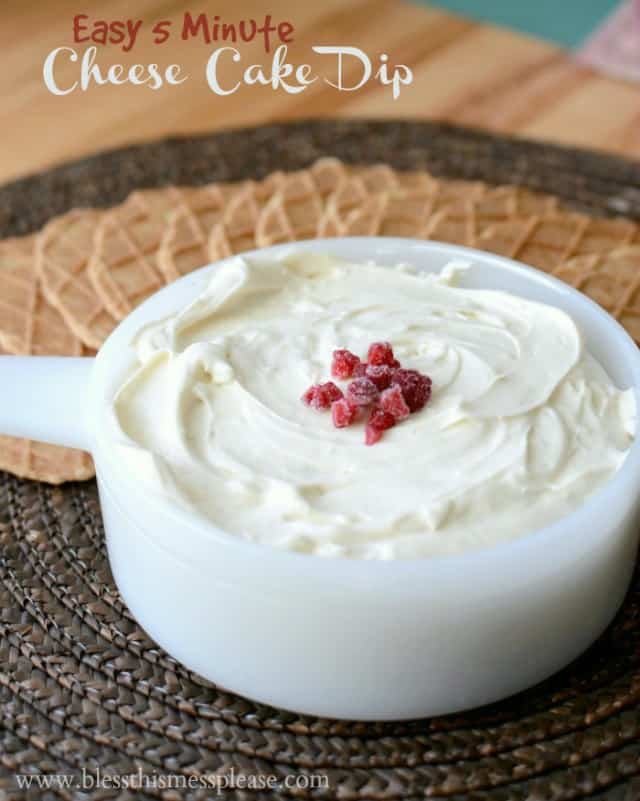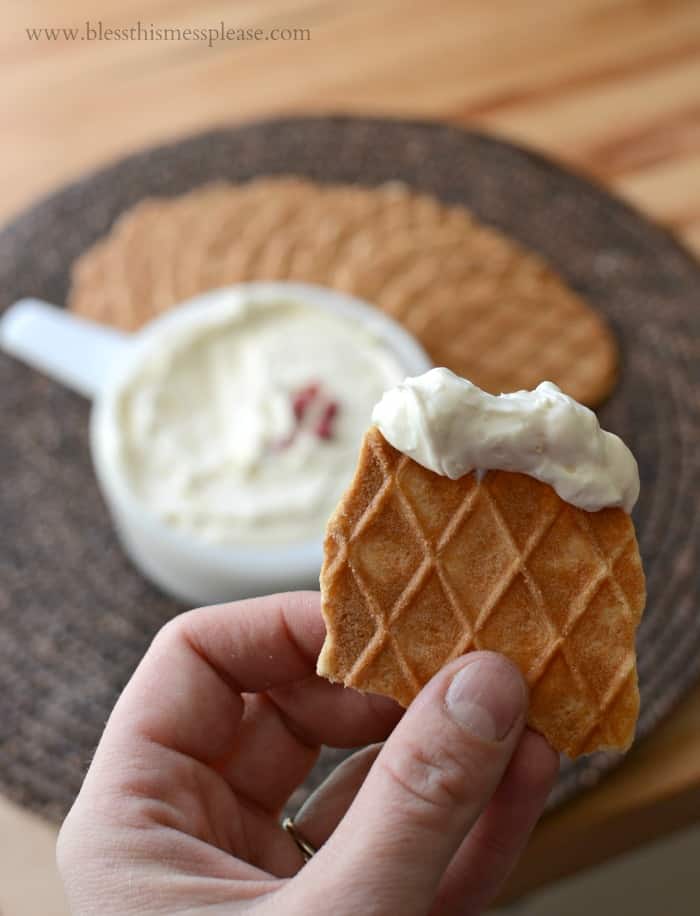 Print
Scale
Ingredients
1

8-ounce package of cream cheese, at room temperature

1/2 cup

sweetened condensed milk

1 teaspoon

vanilla extract

1 tablespoon

lemon juice
Things for dipping: butter cookies, graham crackers, pretzels, animal crackers, fruit
---
Instructions
In a large bowl add the cream cheese, sweetened condensed milk, vanilla, and lemon juice and beat until well combined. Continue to beat until the mixture is light and fluffy, about 2 minutes.
Chill until you are ready to serve.
Keep any leftovers in an air-tight container in the fridge.
---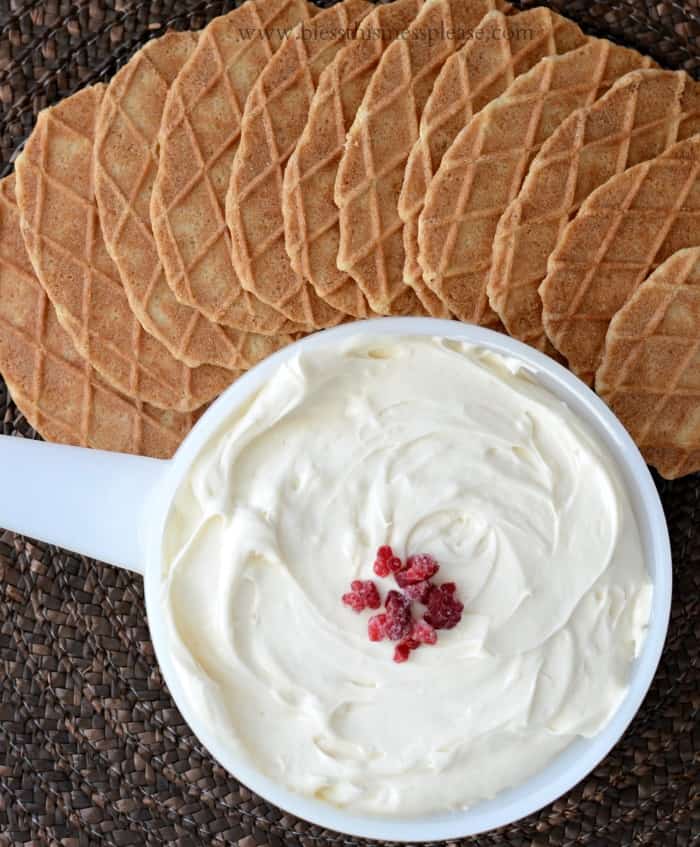 Looking for other easy recipes to take to a party or cook-out? I'd try these:
Raspberry Cheese Cake Dip (this recipe but with the raspberries mixed right in!)
Bean Dip (one of my favorite party recipes)
Loaded Baked Potato Chip Dip (bacon, cheese, and chips… enough said)
Quick and Easy Fruit Dip (prefect all summer long and only 3 ingredients)