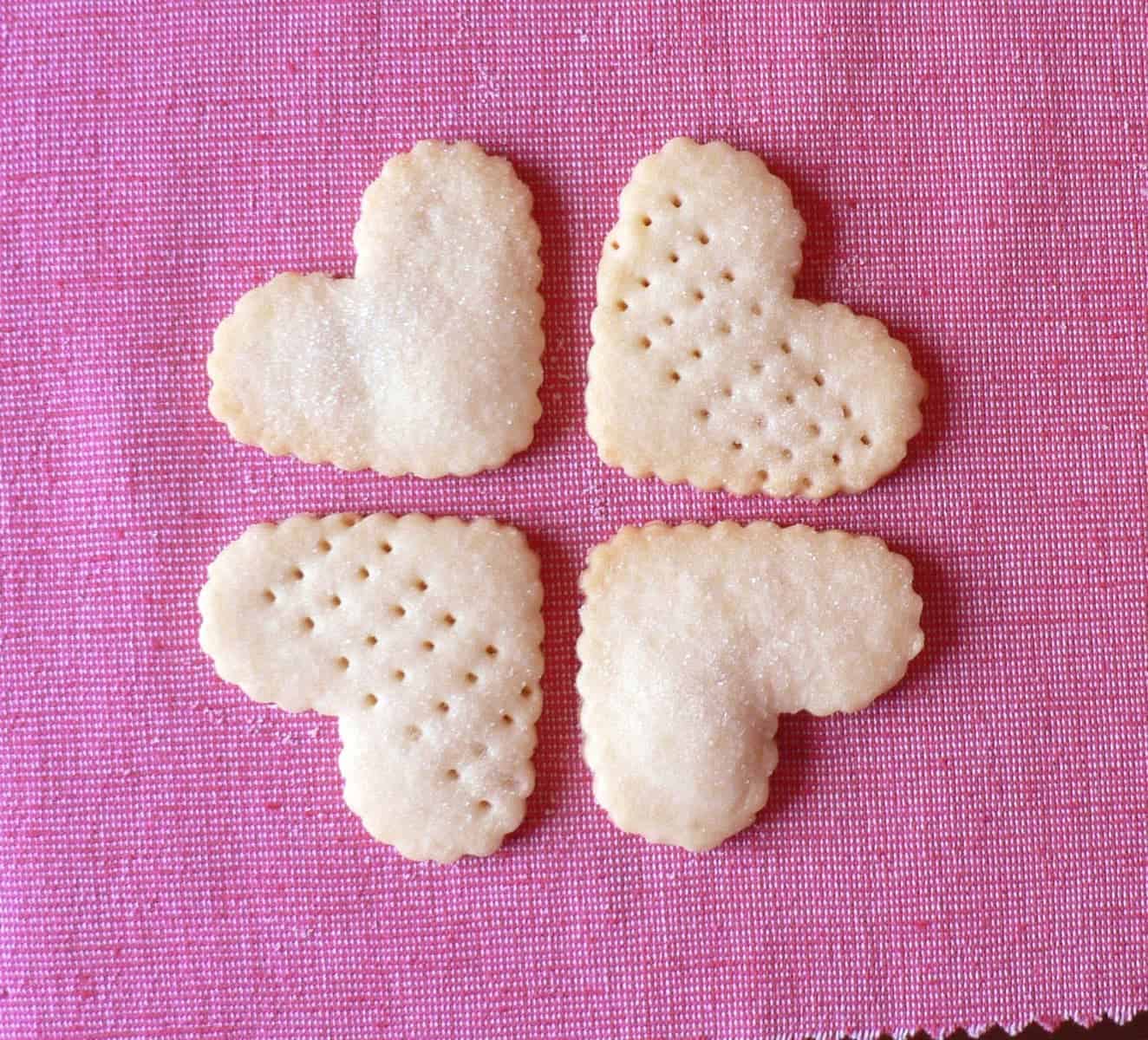 I wanted to make a treat that he would love, so I decided on basic shortbread cookies. They were amazing! These cookies converted me to the plain side of life, for the day at least. They are simple and delicious. They have a texture that you don't see in the pictures. They are way more delicate than you would think; they sort of just dissolve in your mouth without being dry or crumbly at all. As a baker, I would tell you that these cookies have a fine crumb. Mmm and what a fine crumb it was.
I'm positive that you have everything in your fridge for these. Make them today!
Shortbread Cookies
Makes 16-20 smaller cookies
Printable Recipe
2 1/4 cups all-purpose flour
1/2 tsp. salt
1 cup (2 sticks) butter, softened (do not use margarine here)
1/2 cup powdered sugar
1 T. granulated sugar
In a large bowl, beat the butter and the powdered sugar together with an electric mixer (or stand mixer) until light and fluffy, 3 to 6 minutes. Scrape down the sides of the bowl as needed. Add the flour and salt and mix together on low until combined. Press the dough into a ball and knead on a lightly floured surface until the dough is very smooth, about 3 minutes. Roll the dough out, between 2 pieces of parchment paper until 1/2 inch thick. Cut into shapes and place the cut cookies on a parchment-lined baking sheet. Gather the dough scraps, reroll, and cut again. Score the cookies with a fork to prevent any bubbles. Refrigerate the dough for 20 minutes.
While the dough is chilling, preheat the oven to 300 degrees. Sprinkle the cookies with the granulated sugar and bake until lightly browned on the edges 8-15 minutes. Let the cookies cool on the baking sheet for 10 minutes and then remove them onto a wire rack. Let them cool completely before eating.
Notes:
Don't use margarine (ever).
Don't skip chilling the cookies, it is integral for the texture of the finished cookie.
The baking time varied a lot depending on the size of the cookie. I suggest making them all a similar size or baking different sizes on separate sheets for different times.
Linking this recipe up at: