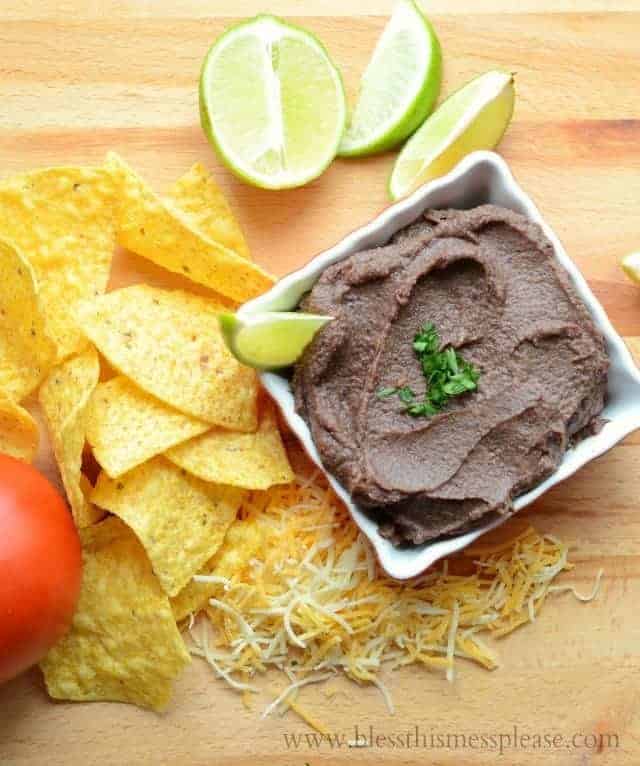 Healthy Black Bean Dip – it's a recipe that you need in your life and one that I've been holding out on you for months… years almost! I've been making this recipe for a long long time and I've even had these pictures taken and edited for months. It just happened to get pushed to the bottom of the queue and forgotten about.
Friends, I'm so glad that this recipe made it back to the top again! These beans are so quick and easy, healthy, full of fiber, and just stinkin' delicious. We love these beans and I have some in the fridge pretty much at all times. I think that I've converted about half of everyone I know in real life to these and the other half just need to try them still.
I struggled with what to name this recipe because it's not really a dip, but it can be. And it's not really re-fried beans, but you can eat them as such. Regardless of the name, or how you eat them, you've got to give these a go. I serve these to my kids mixed with some sour cream or greek yogurt to dip tortilla chips in for lunch, inside quick bean burritos (with melted cheese and lots of veggies). They are fantastic on nachos, in tacos, or as the base of 7-layer bean dip. The texture and all of the spices and seasoning really take the beans to the next level.
Now tell me, how will YOU be enjoying this recipe?!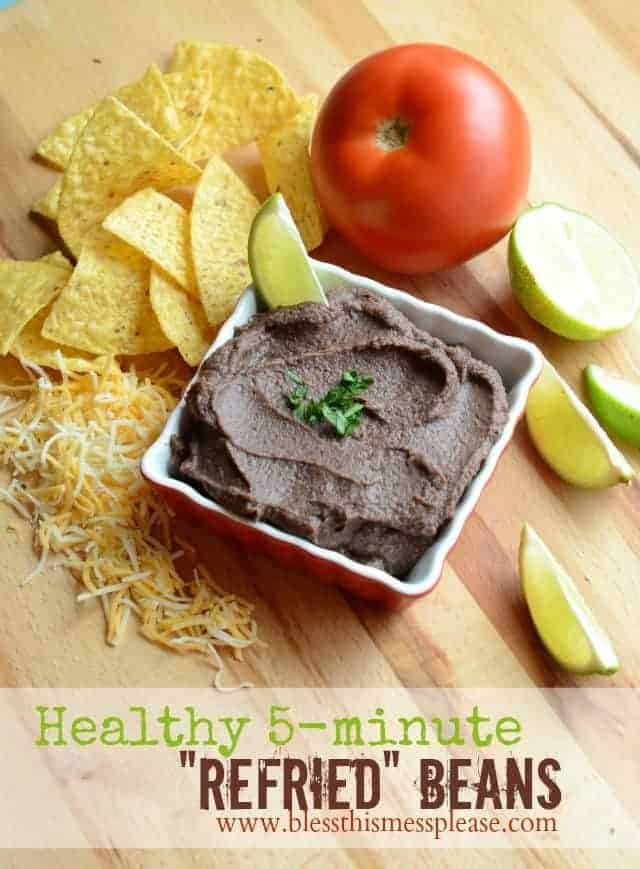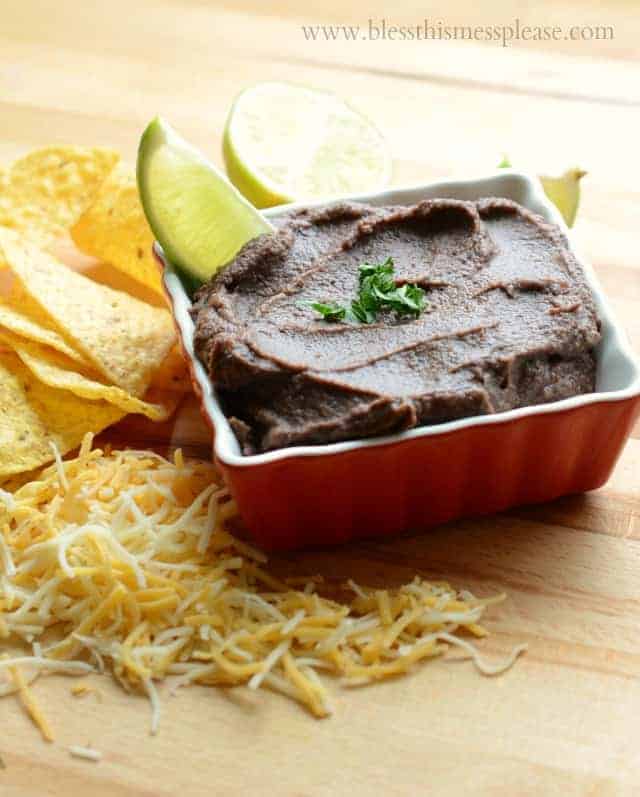 Print
Healthy Whipped "re-fried" Beans
---
Yield:

Makes about 3 cups
Ingredients
2 15-ounce cans of beans (black and pinto beans work great)
1/2 cup salsa
garlic powder, onion powder, cumin, and chili powder to taste (start with 1/4 teaspoon of each and adjust as you see fit)
Salt to taste
---
Instructions
Drain and rinse the cans of beans and add them to the bowl of your food processor. Add half the salsa, the first round of seasonings (the 1/4 of each) and a few good shakes of salt. Process the mixture until it starts to become smooth and uniform in color, about 2 minutes.
I like the beans to be about as thick as mashed potatoes, you can experiment to see what you like. Add more salsa to make the mixture thinner and use less to make the mixture thicker. Taste and add more seasoning if needed. Reprocess the mixture each time you add something.
Add salt to taste. Beans are generally bland so salt is really important to making them taste like something. A little on the salty side is better than under-salted in this case.
Once the beans are to your liking scoop them out into a bowl and serve inside your favorite burritos, as a base for bean dip, on top of nachos, or as a side to tacos.
Notes
I make this with black beans 99% of the time but have tried it with pinto. I think just about any type of bean would work.
We love this stuff and it keeps well in the fridge in an air-tight container for about 5 days.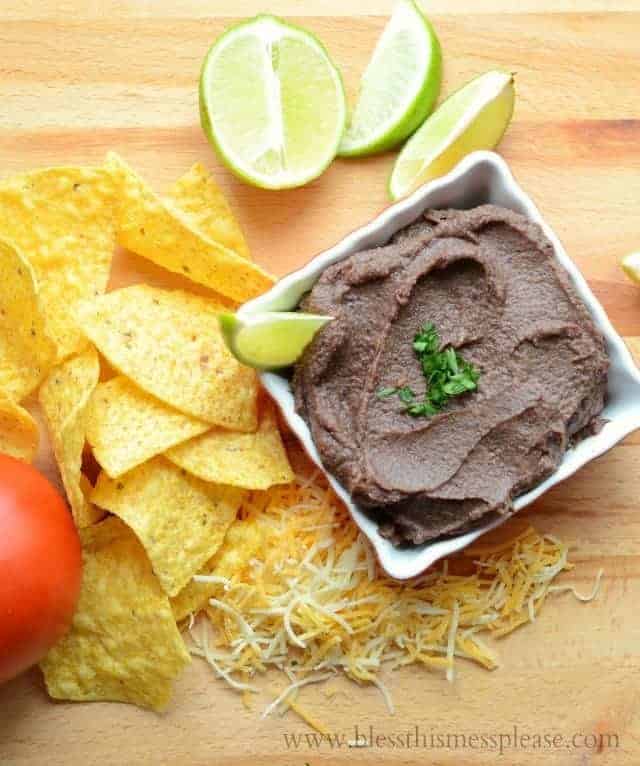 And here are a few other recipes these beans would be awesome with/on/in:
Homemade Steak Tostadas
Hawaiian Pulled Pork Skillet Nachos with Pineapple Guac by Iowa Girl Eats
Restaurant Style Salasa
Enjoy and have a great day!