Memorial Day Weekend is here! I love this weekend for lots of reasons. It marks the beginning of summer, the pools open, my baby celebrates his Birthday, and of course, it's always marked with great food.
As I was stewing over what to make for our family cook-out/Birthday celebration this weekend I realized that lots of my favorite summer recipes are here for you all to enjoy too. I thought I'd show case some of my favorite recipes to take to a party so that you don't have to go digging through the archives to find some great ideas. Most of these recipes are pretty easy, make a bunch, and the desserts are both cookie bars that travel really well.
I hope you find some great inspiration and have a great weekend!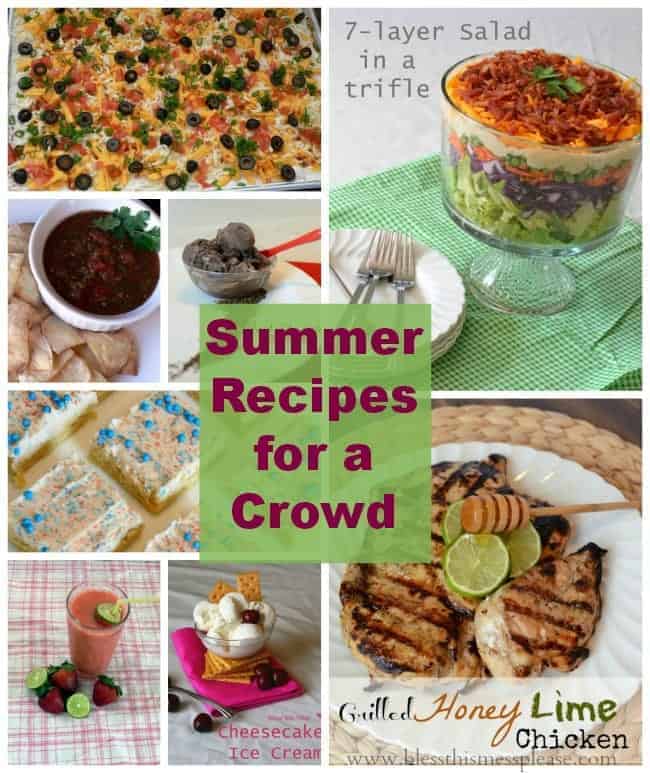 The best baked chicken legs (only 5 ingredients!)
Zucchini and Fresh Corn Succotash - healthy and delicious!
Grilled Honey Lime Chicken Breast
Red White and Blue Sugar Cookie Bars - all the greatness of a thick soft sugar cookie without the effort.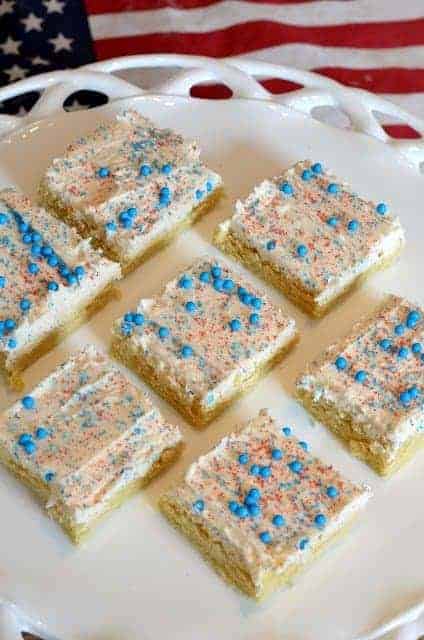 Cheater Chocolate Chip Cookie Bars - *hint* you start with a cake mix. Shhh, they'll never know.
Dark Chocolate Ice Cream - need I say more?
Cheesecake Ice Cream - Mmmm. Love this one.
Mom's famous Seven-layer bean dip - easy and always a crowd-pleaser.
Easy Restaurant Style Salsa (made in the blender!)
The best and easiest fruit dip - only 3 ingredients!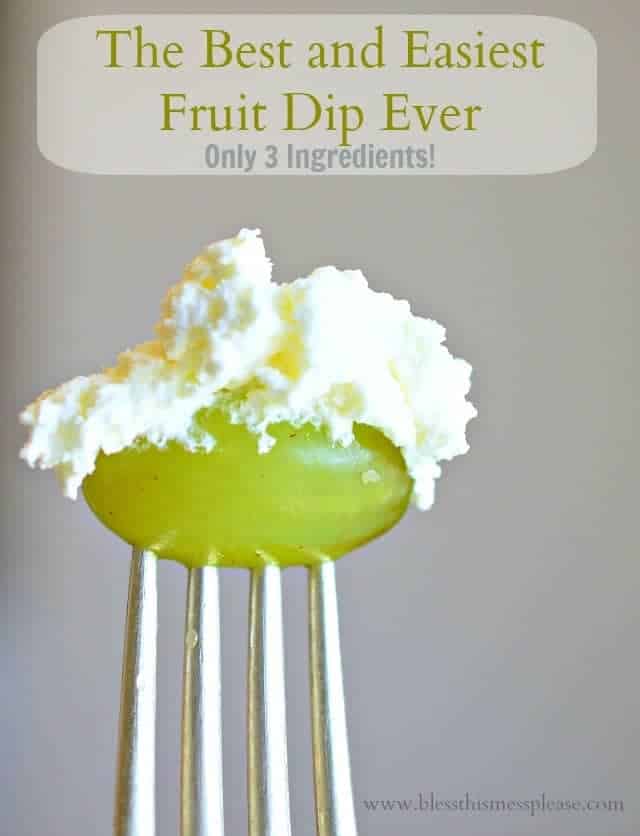 Happy Memorial Day Weekend to you.
I hope you found some cooking inspiration. Here are a few more links if you still need some ideas.
If I want to take a hot side dish to a party I always makes Pioneer Woman's Perfect Potatoes au Gratin. They really are perfect.
Carrie from Bakaholic Mama's recipe from S'mores Crack Dip is amazing and super super easy.
And Emily from One Lovely Life makes the best bacon wrapped jalapeno poppers. I could eat the whole pan myself (and I do sometimes...).
Party and summer recipes are the best, huh?
What dish do you look forward to at a summer party?! I love all the salads and sides as much as I like any main dish.