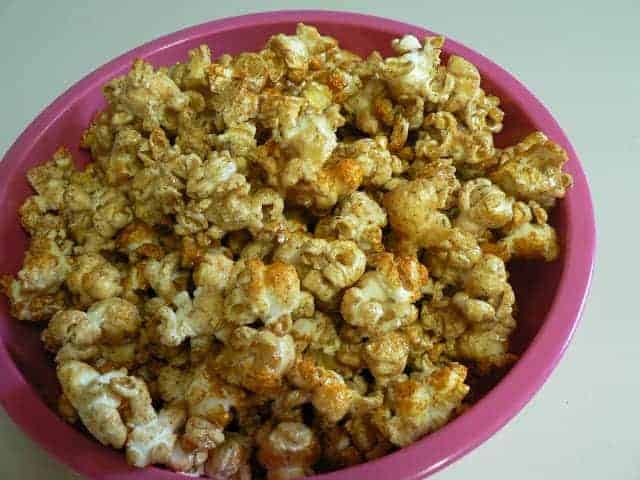 I love sweets, but they have definitely been the hardest thing to convert to our new life style.  So here is one of the fastest and tastiest I've made so far.  It's a perfect cool weather treat in my opinion.  Macey loves it too.
Honey Caramel Corn
1/2 c. unpoped popping corn or about 8 cups popped corn, popped however you like (you can do it stove top if you like or in an air popper)
1/4 c. honey
3 T. butter
1 t. vanilla
1/2 t. baking soda
1/2 t. cinnamon (optional)
coarse salt (optional)
Pop you corn and place it in a medium bowl, pick out all of the unpopped kernels so you won't break your teeth later.  Preheat your oven to 350 degrees and line baking sheet with parchment paper, butter the parchment so the popcorn won't stick.
In a medium sauce pan melt honey and butter over medium heat until it starts to boil.  Boil for 1 minute.  Take off of the heat and add vanilla, baking soda, and cinnamon if you are using it.  It will bubble up and look all foamy.  Drizzle over popcorn and stir to combine.  Spread onto baking sheet and sprinkle with coarse salt.  I used a lot because I love sweet and salty things.  Bake for 5-10 minutes until golden, but don't over bake because it will burn.  We all know how we feel about burnt popcorn.  Eeeww.  Stir after you take it out of the oven or it will all stick together in one big lump.  Enjoy!