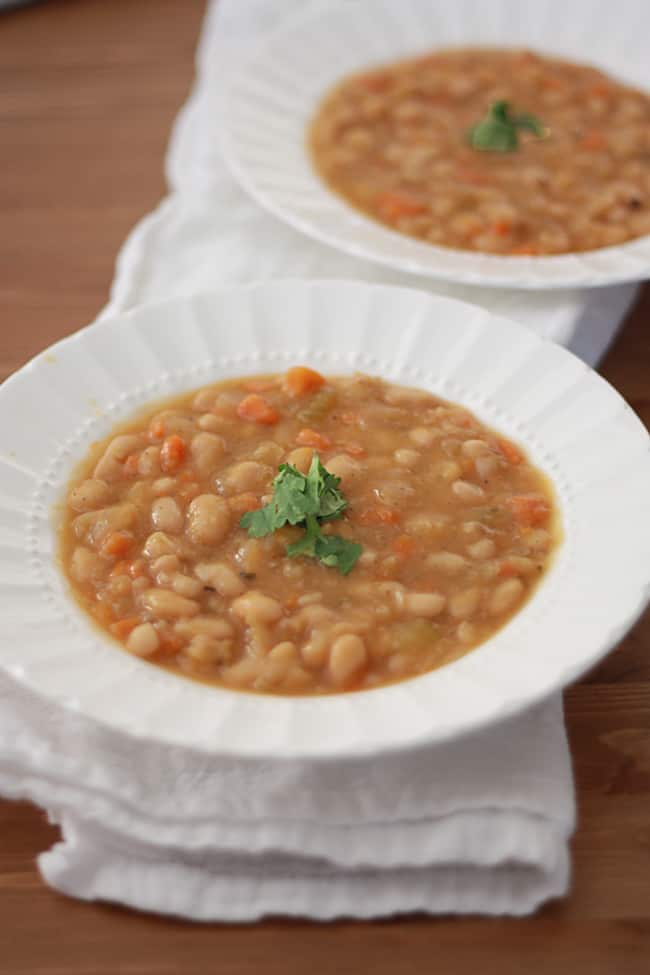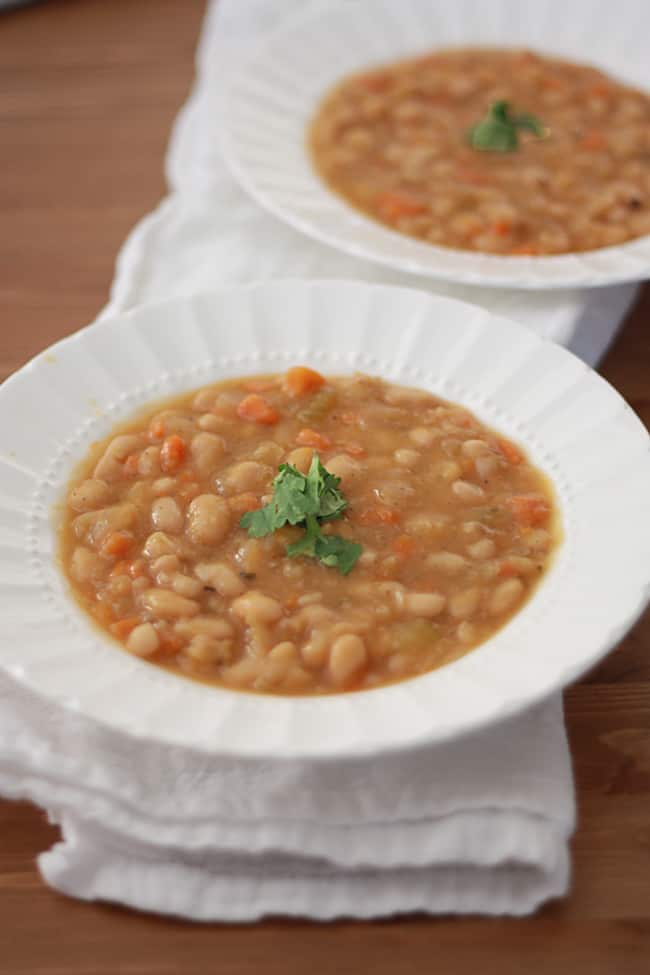 Slow Cooker Vegetable Bean Soup is one that you need in your go-to collection. This hearty rich soup is just the thing to get you through winter. Serve it with a side of whole grain cornbread and everyone will be happy. This recipe comes from Emily at One Lovely Life ,and she's here today sharing all of the details. I'm so glad she picked this recipe to share, because I actually made this recipe in December and we loved it. Enjoy!
These first (very cold) months of the year are slow cooker season for me. I find that I crave the warmth they create in my house as something bubbles away all day. Slow-cooked food is welcoming to walk home to, it's comforting to eat, and it warms you up right where you need it most.
This slow cooker vegetable bean soup is just the kind of meal I can't get enough of. It's a great use for those few carrots and stalks of celery you sometimes find yourself with after buying a bag to make something else–great for when your budget is tight (maybe at the end of the month).
It's almost magic how such simple ingredients can make something so very good. I often save it for weeks when I need something easy with very few ingredients. Seriously, we're talking about 6 ingredients here (+ water, salt and pepper).
You might think that you need to fancy it up a bit, but try it as written the first time through. It's incredible as it is. Plus, it's vegan, gluten-free, dairy-free, and perfect for cold and rainy days. Just the sort of meal you're bound to make again and again.
Serve it with: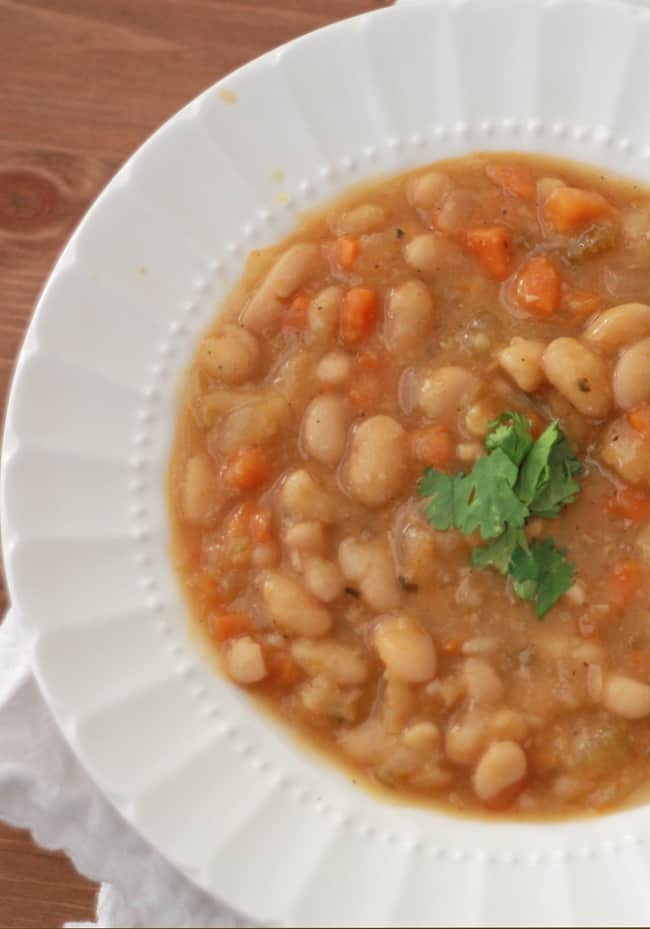 Craving more? Subscribe to Bless this Mess to get new recipes, meal plans, and a newsletter delivered straight to your inbox! If you try this recipe, let me know what you think! Leave a comment, pin it, and don't forget to tag a picture #blessthismesseat on Instagram. I love to see your kitchen skills in action!
Print
Slow Cooker Vegetable Bean Soup
---
Ingredients
1lb. dried great northern beans, soaked overnight if possible and drained
3 carrots, very finely minced
2 stalks celery, very finely minced
1 onion, very finely minced
2-3 cloves garlic, minced
1/2 tsp sage (I buy rubbed sage rather than ground, but ground works)
4 cups vegetable broth (chicken broth works fine too)
2 cups water
salt and pepper to taste
---
Instructions
Drain beans and place beans, carrots, celery, onion, garlic, and sage in the slow cooker. Cover with broth and water. Cover and cook on high for about 8 hours (the beans will be tender after 3-4 hours if you've soaked them beforehand, but the longer it cooks, the creamier the soup gets).
Taste soup and add salt and pepper to taste.
This recipe was originally posted on One Lovely Life.
Notes
Author: One Lovely Life, adapted from My Whole Food Life
Another favorite white bean would work well here too. The soaking step speeds up the cooking process, but if you forget, don't fret. As for the vegetables, mince them very very small, and they'll just melt as they cook. Delicious!