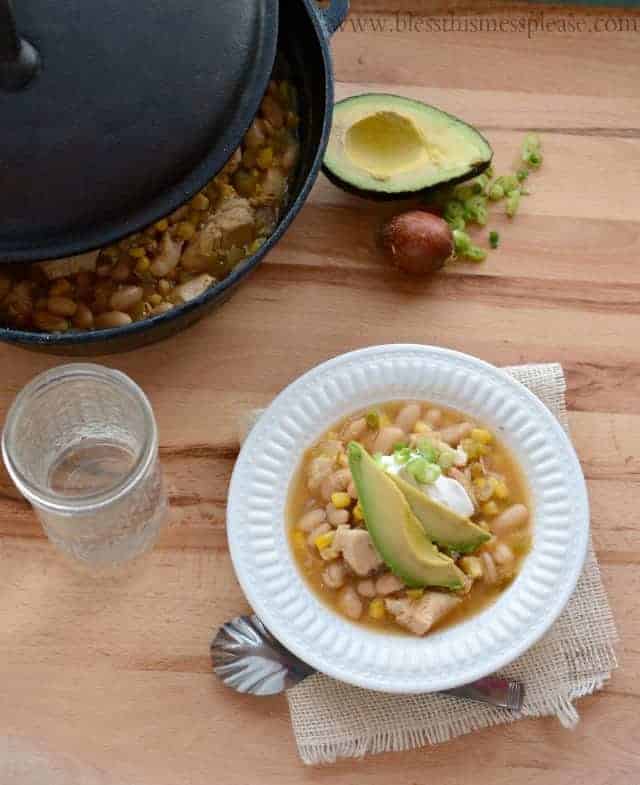 Happy Weekend to you!
This year I'm trying a few new things when it comes to posting! One is being a part of a group of bloggers who are doing fun things together monthly, and today is one such post!
This group of ladies is the creation of the beautiful Wendy from Around my Family Table. She came up with the idea of finding 12 bloggers who share 12 recipes on the 12th of each month with 12 ingredients or less. Each blogger is taking a turn coming up with the theme for the month and January happens to be my month!
I thought that you all would love some quick, easy, and healthy weeknight meal ideas and that was the challenge presented to the other ladies for this month. They have really brought some amazing recipes this month and I know you all are going to love them. So be sure to check out the links at the bottom of the post for lots of great (and quick and healthy) meal ideas.
The recipe I'm sharing today is a Quick, Easy, and Healthy White Chicken Enchilada Soup. What I love about this soup is that you throw everything in a pan and just bake it. Yes, a baked soup! There's no need to stand over a stove stirring when the oven can do all the work for you. Just be sure to use an oven safe pan! This recipes was a big hit with the family and came together in a flash. I know you are going to love it.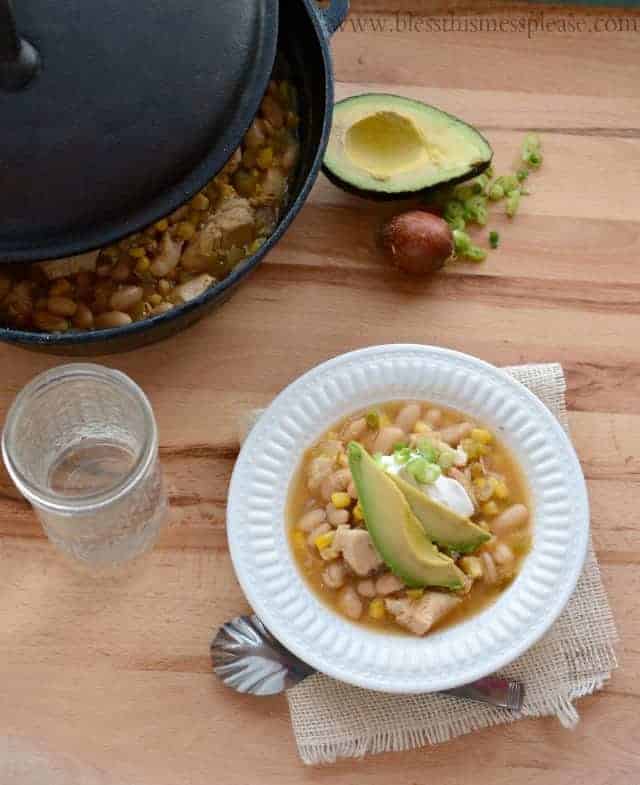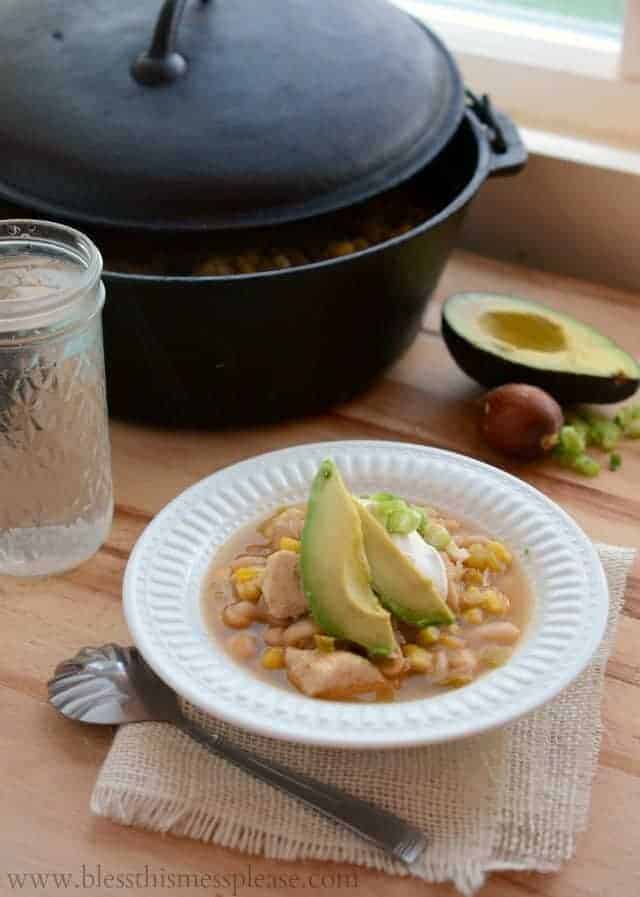 Print
Quick, Easy, and Healthy White Chicken Enchilada Soup
---
Yield:

Serves 4-6
Ingredients
2 pounds chicken, cut into bite-sized pieces
2 cans beans (small white, white kidney, and pinto are all great), drained and rinsed
2 cups frozen corn
1 large onion, diced
2 can diced Hatch green chilis
2 cups chicken broth
1 teaspoon each: garlic powder, chili powder, cumin, AND salt
Optional ideas for serving:
Sour cream, avocado, slices green onions, shredded cheese, jalapenos, salsa, hot sauce
---
Instructions
In a medium-sized, oven-safe pot or dutch oven with lid add all of the ingredients (chicken through spices) and stir to combine.
Place the lid on the dutch oven or pot and bake for 1 hour at 325 degrees or until the chicken is cooked through.
Serve hot with optional ingredients.
Notes
This soup is a great candidate for the slow-cooker! Throw everything in and cook on high for 4-6 hours or until the chicken is cooked through.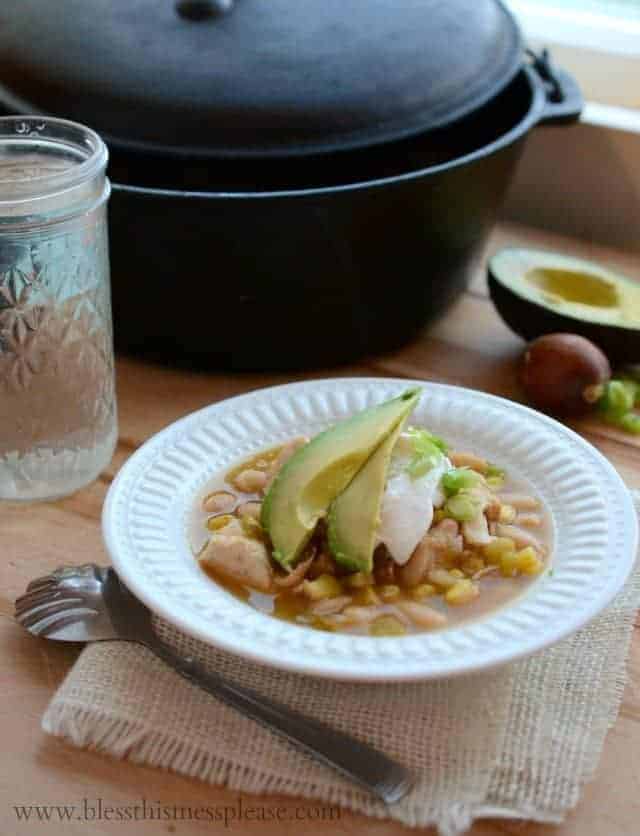 Wendy sure came up with a good lookin' group of ladies did she not?!
And here are all of the recipes being shared today. Enjoy the inspiration!
Chicken Posole Casserole By Betsy at Betsy Life
Coconut Chicken Tenders by Brandie at Home Cooking Memories
Rustic Meat Pie by Jennifer at The Rebel Chick
Healthy Crockpot Sesame Chicken by Claire at A Little Claireification
Easy Sweet Potato Sliders by Jess at A Million Moments
Easy Black Bean Chili by Kimberly at A Night Owl Blog
Quick, Easy, and Healthy White Chicken Enchilada Soup by Melissa at Bless this Mess
One Pan Salmon & Vegetables by Sara at Mom Endeavors
Tuna Nicoise Frittata by Stephie at Eat Your Heart Out
Bacon, Egg and Spinach Casserole by Vanessa at See Vanessa Craft
Clean Eating: Quick & Healthy Baked Ziti by Wendy at Around My Family Table
Spaghetti Squash with Pesto by Wendy at Choosing Love