I know Mother's Day is a month away, but you've got to plan ahead for this kind of event! I have an awesome pound cake recipe for you today, but that's not the only exciting part of the post. I have not one, but two America's Test Kitchen cookbooks to giveaway today.
When I was working with ATK for the giveaway we did last month, they asked if I had any other ideas for the future and I sure did. My smart husband bought me a couple of ATK cookbooks two years ago for Mother's Day. When I have new books, he gets lots of good food out of it. I'm always telling my mom about this or that recipe in the books, so I thought this year I would get her a copy of her own. I told ATK I was planning on getting my mom their Family Baking Book and thought it would be fun to give you all a chance to win not one, but two copies of the book. I thought you could keep one of the copies and give the second copy away for Mother's Day too! They thought it was a great idea and now it's happening. Be sure to check out the bottom of the post for your chance to win.
The America's Test Kitchen Family Baking Book is one of my favorites. I learned the art of pizza making from this book, I adore the chocolate chip cookies, brownies, and mac-n-cheese. It's plum full of amazing recipes that just never, ever, ever turn out wrong. Their name says it all; their recipes are tested to perfection.
I know that you, and your mom (or any other lady you'd like to honor this Mother's Day) will love this cookbook and I'm excited to be able to give you a chance to win two copies of it!
Now on to the recipe.
I decided a while ago that I would make a virtual treat for my mom in this post. She's in Kentucky and I'm in Utah so we rarely get to sit together and enjoy a meal or dessert. She's enjoys the simple things in life, scrapes the icing off of cupcakes, always gets a vanilla cone at DQ, and Angel Food cake is consistently her Birthday cake request. When looking though the cookbook I knew that the Cold Oven Pound Cake would be a perfect treat for me to "make" for her. This pound cake recipe is slightly different in the fact that you don't preheat the oven before putting the cake in. The extra time that the cake has to sit in the oven gives it time to develop and rise. The results were a perfectly moist and dense pound cake that wasn't as sweet as I was expecting. Sweet yes, but not so sweet that a few strawberries and whipped cream weren't welcome additions.
The cake comes together easily and it just feels a bit fancier than a normal cake; perfect for a holiday dedicated to spoiling your favorite ladies. It was delicious the second day too, so feel free to make it ahead of time.
Enjoy and Happy (early) Mother's Day to you.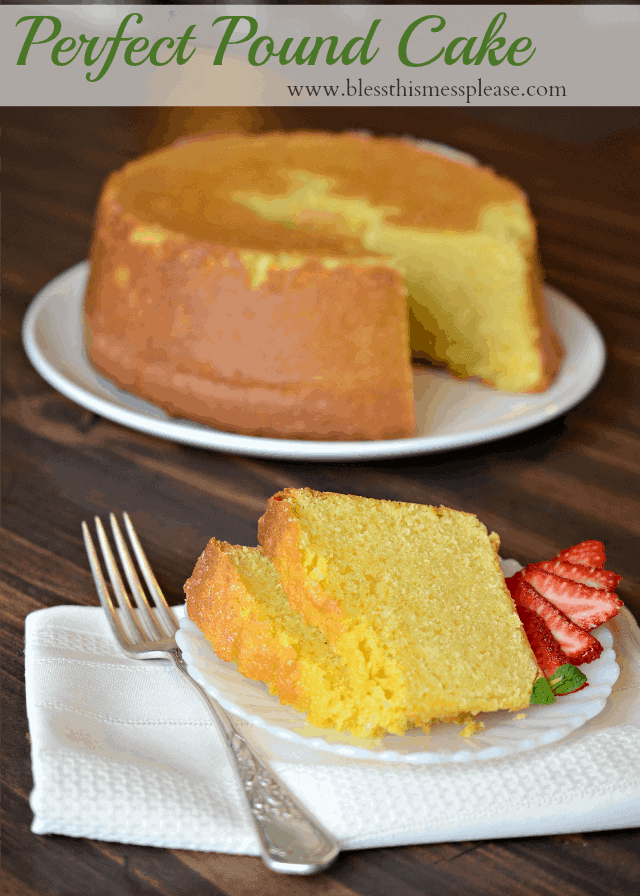 ATK sent me a copy to give my mom! This is her book all wrapped up and ready for the mail. And yes, I call her Momma Lou 🙂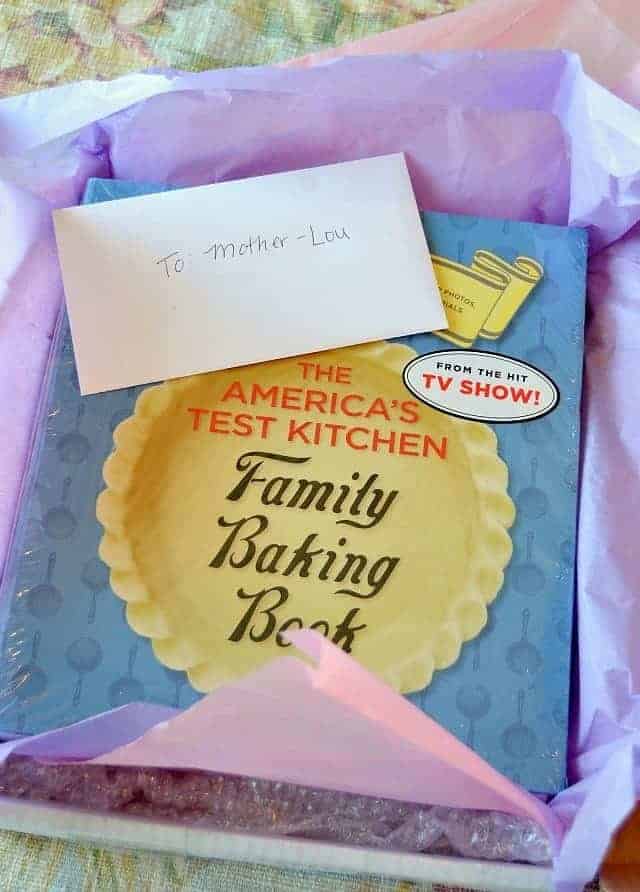 Print
Ingredients
3 cups cake flour
1/2 teaspoon baking powder
1 teaspoon salt
1 cup whole milk, at room temperature
2 teaspoons vanilla
2 1/2 sticks unsalted butter, softened
2 1/2 cups sugar
6 large eggs, at room temperature
---
Instructions
Grease and flour a 16-cup tube pan (you might think of it as an Angel Food cake pan). In a medium bowl add the flour, baking powder, and salt. Whisk to combine. In a small bowl add the milk and vanilla.
In a large bowl beat the butter and sugar together on medium speed (electric mixer or stand mixer) until it is very light and fluffy, 3 to 6 minutes. Beat in the eggs, one at a time, until everything is well combined.
Turn the mixer speed to low and add 1/3 of the flour, followed by half of the milk, then another third of the flour, the second half of the milk, and then the rest of the flour. Once the last of the flour is added, mix until it is just incorporated.
Scrape the batter into the pan that you greased and floured. Smooth the top of the batter and wipe up any batter that dripped onto the sides. Tap the pan a few times on the counter to settle the batter. Adjust the oven rack to the lower-middle position and place the cake on the rack. Shut the oven door and then turn on the oven to 325 degrees. Let the cake cook, without opening the oven door, for 70 to 80 minutes until a wooden toothpick inserted into the middle comes out with just a few moist crumbs attached.
Let the cake cool in the pan for ten minutes and then use a small knife and cut around the edge of the cake to make it loose. Flip the cake upside down so that it come out of the pan and let the cake cool on a wire rack for at least 2 hours before serving.
Notes
Do NOT preheat the oven. The cake won't turn out if you do.
Take care to use room temperature ingredients… it matters.
This was wonderful with sliced strawberries and fresh whipped cream.
Nutrition
Serving Size:

Serves 12-16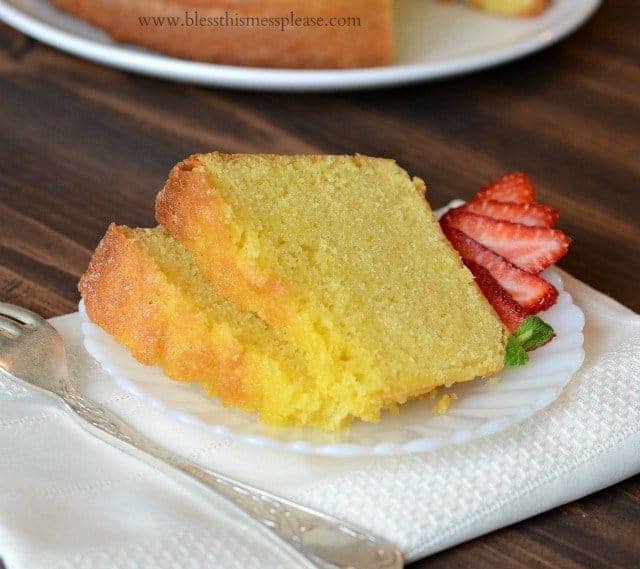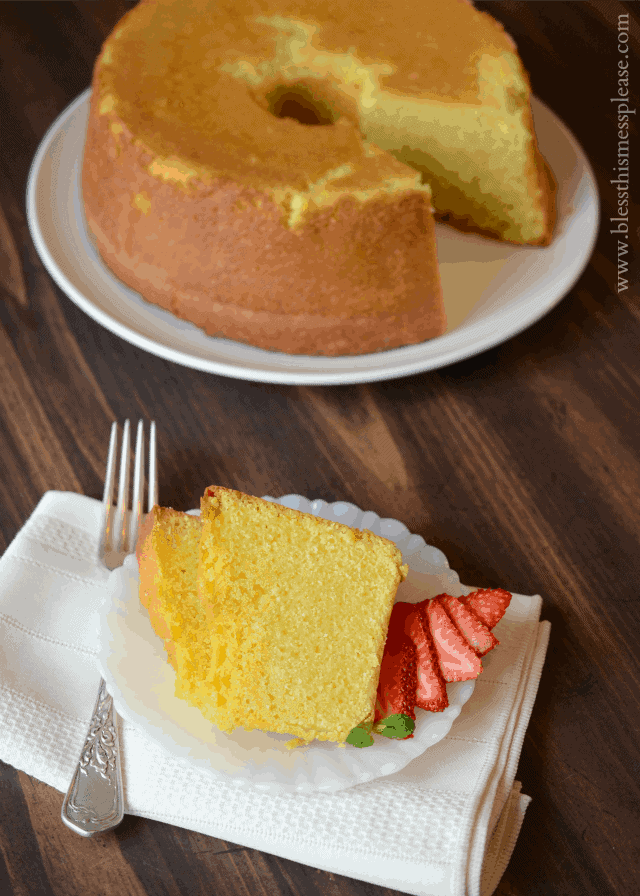 Here's where you enter to win 2 copies of The America's Test Kitchen Family Baking Book. Just in time for you to make some treats for Mother's Day and to have an extra copy to give to one of your favorite women.
Good luck and thanks for being here!
Disclosure: America's Test Kitchen provided me with a copy of the cookbook to send to my mom and is providing the prize to one lucky winner. I wasn't paid to sponsor the giveaway or to gush about their product. I just love them and wanted to share that love with you!