Candy corn seems to be one of those things that you either love or you don't. This post is definitely for the candy corn lovers in the crowd! I love candy corn, not so much because it's delicious but because it's so iconic and fun. When candy corn makes it's way into a glass pumpkin candy dish in my house then I feel like it's officially the holidays. That first bag of candy corn of the season is always exciting! We don't actually end up eating much of the stuff, but my is it pretty sitting on the mantel.
And did you notice the color scheme of the sprinkles on the cookies yesterday?! Candy corn colors and I loved it!
This recipe collection is sure to inspire and do tell - are you on Team Candy Corn?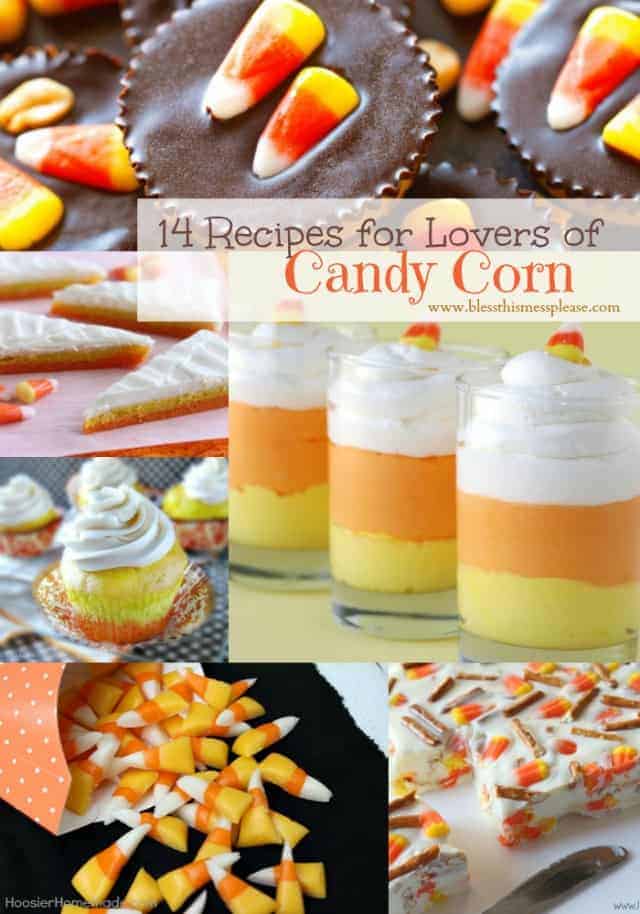 1. Candy Corn Fudge from Spicy Southern Kitchen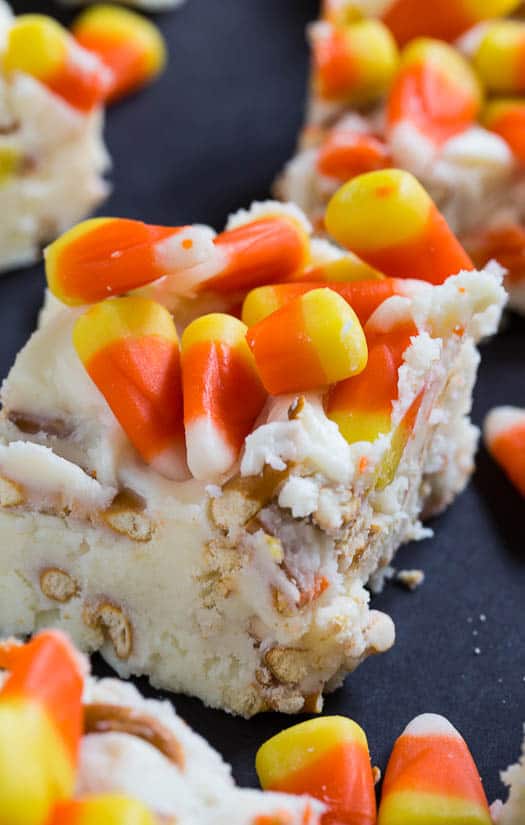 2. Pumpkin Spice Candy Corn Cookies from Savoring Spoon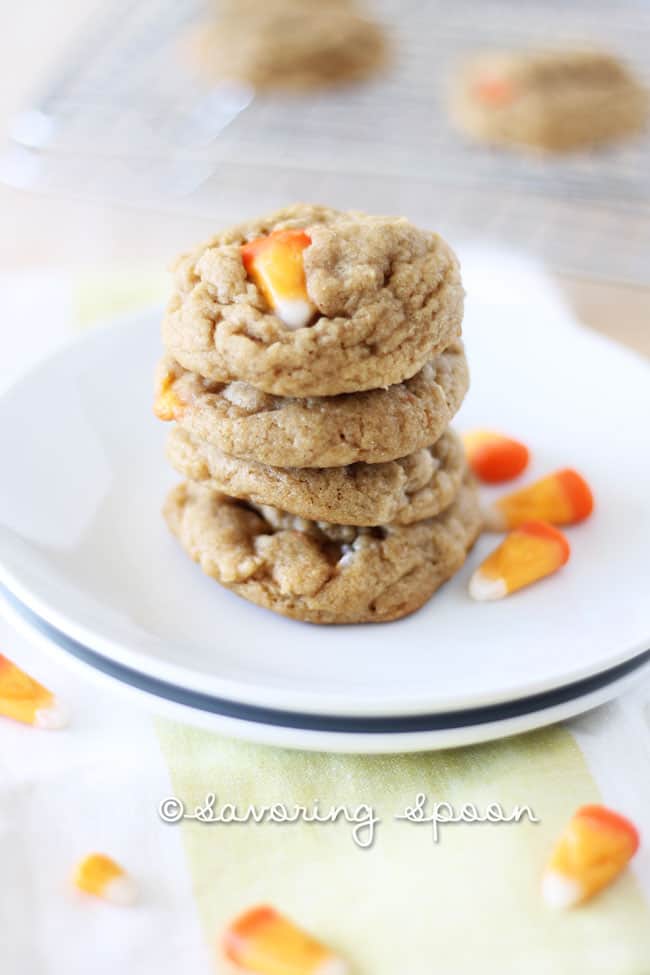 3. Candy Corn Rice Krispie Treats from Living Better Together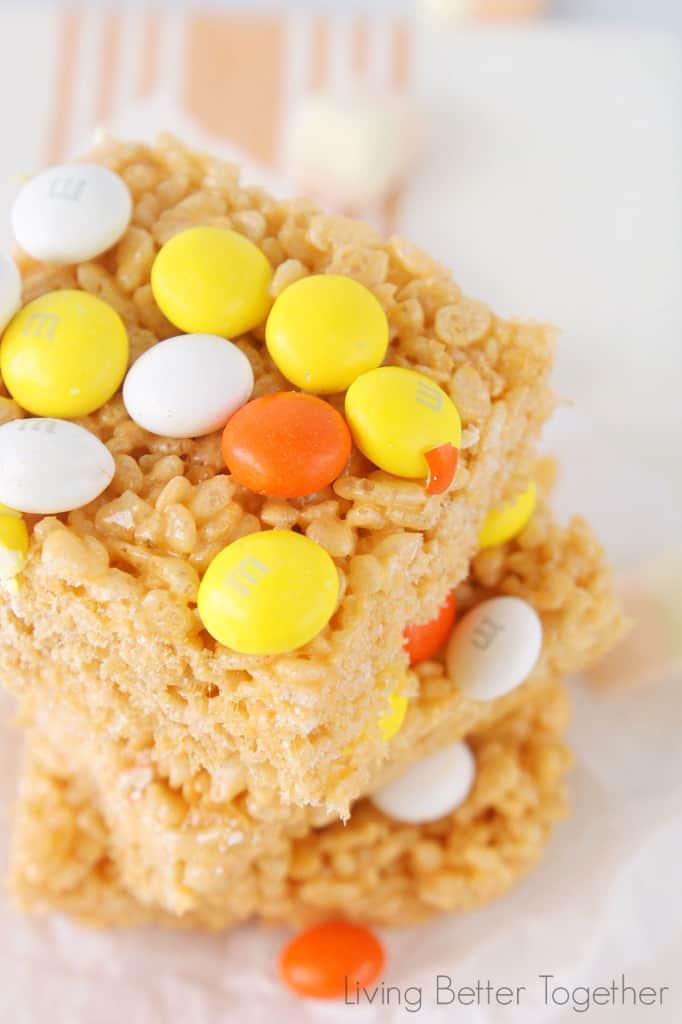 4. White Chocolate Halloween Chex from Eat It & Say Yum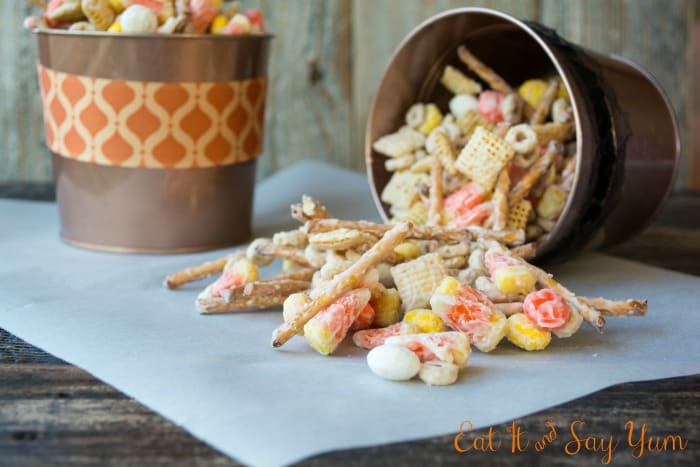 5. Candy Corn Pretzel Fudge from Lil' Luna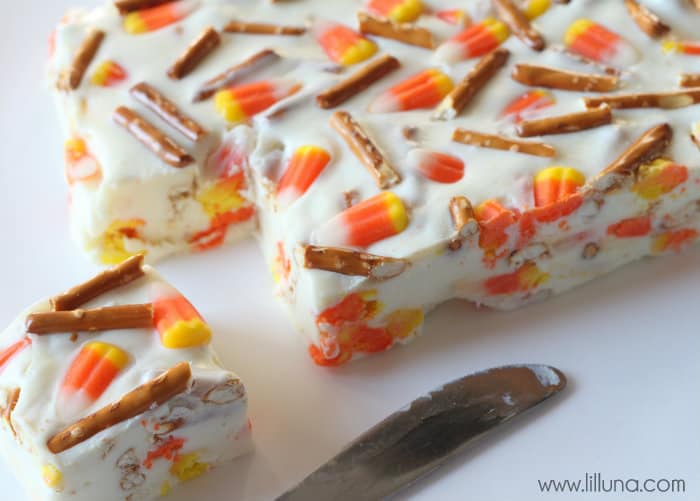 6. Halloween Candy Corn Cupcakes from Sewlicious Home Decor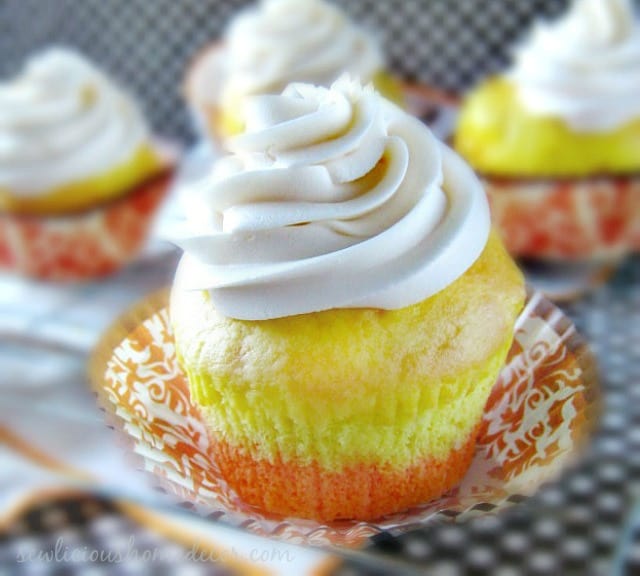 7. Candy Corn Jello Cups from Food, Family & Finds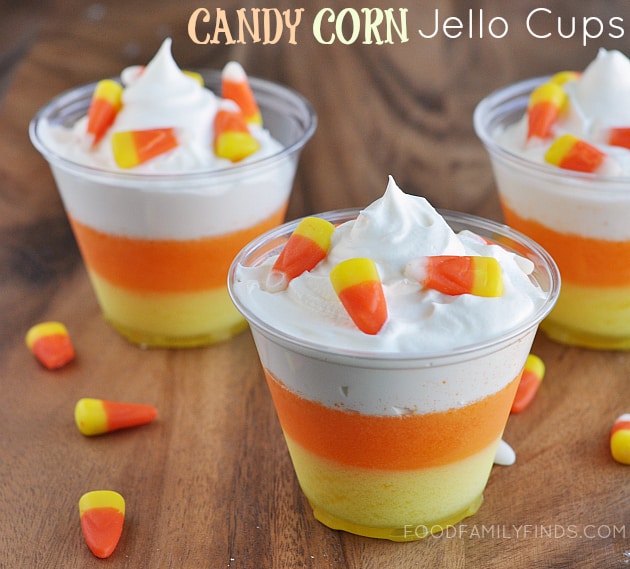 8. Homemade Candy Corn Butterfingers from Bless this Mess (the texture is spot on!)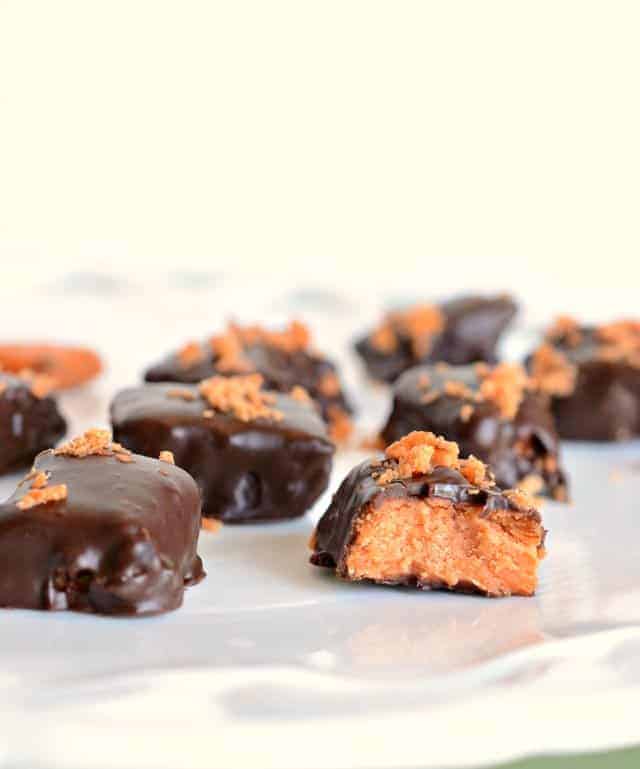 9. Candy Corn Sugar Cookie Bars from Dessert Now, Dinner Later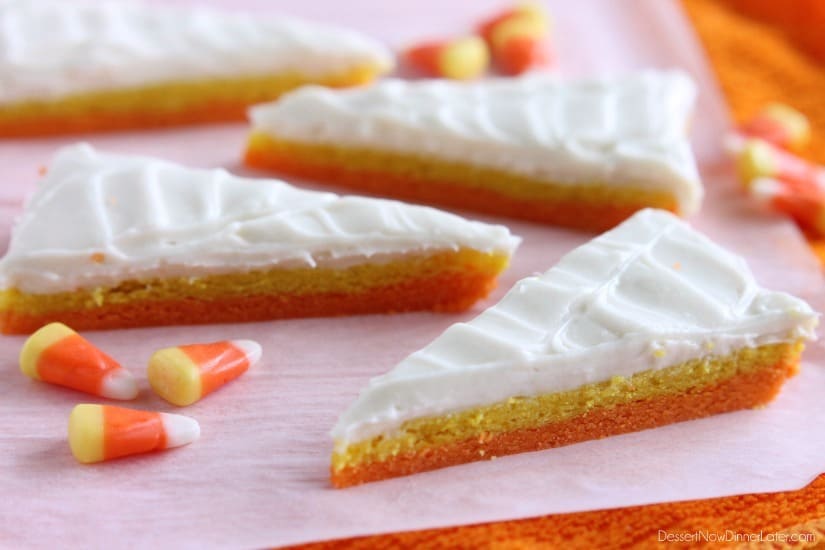 10. Candy Corn Oreo Milkshake from My Baking Addiction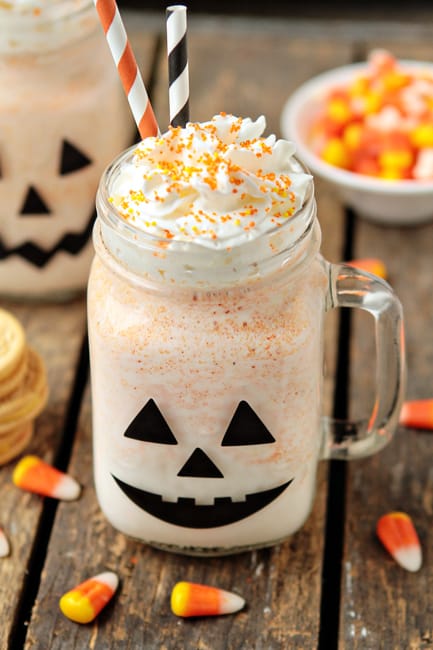 11. Homemade Candy Corn from Hoosier Homemade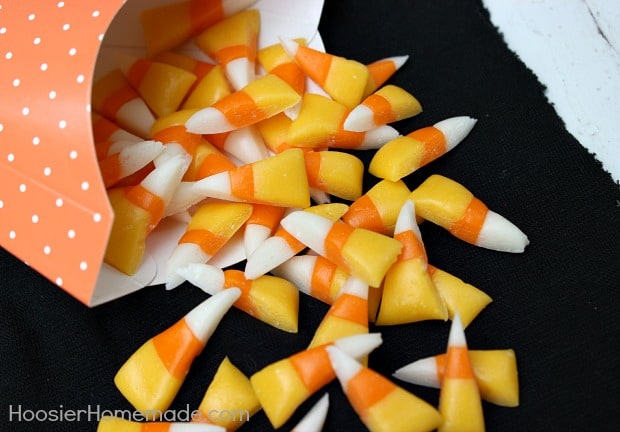 12. Candy Corn Granola Squares from The Land of Milk 'n' Cookies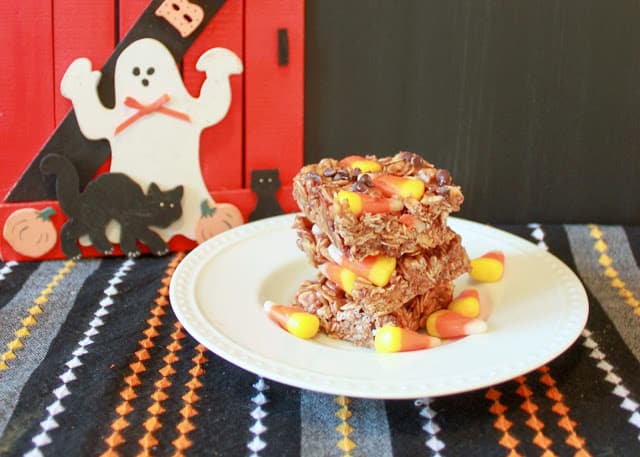 13. Candy Corn Cheesecake Mousse from Glorious Treats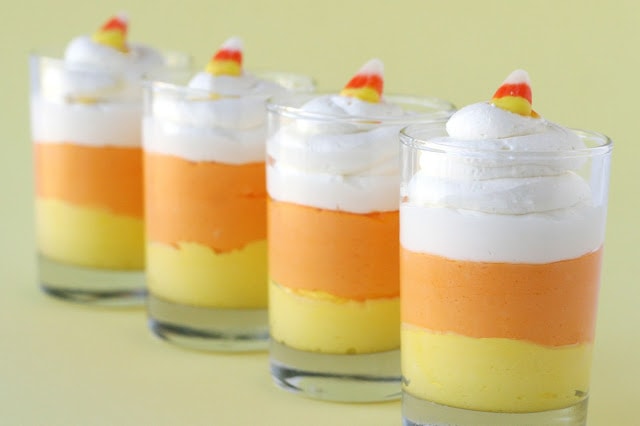 14. Candy Corn Peanut Butter Cups from Deliciously Yum