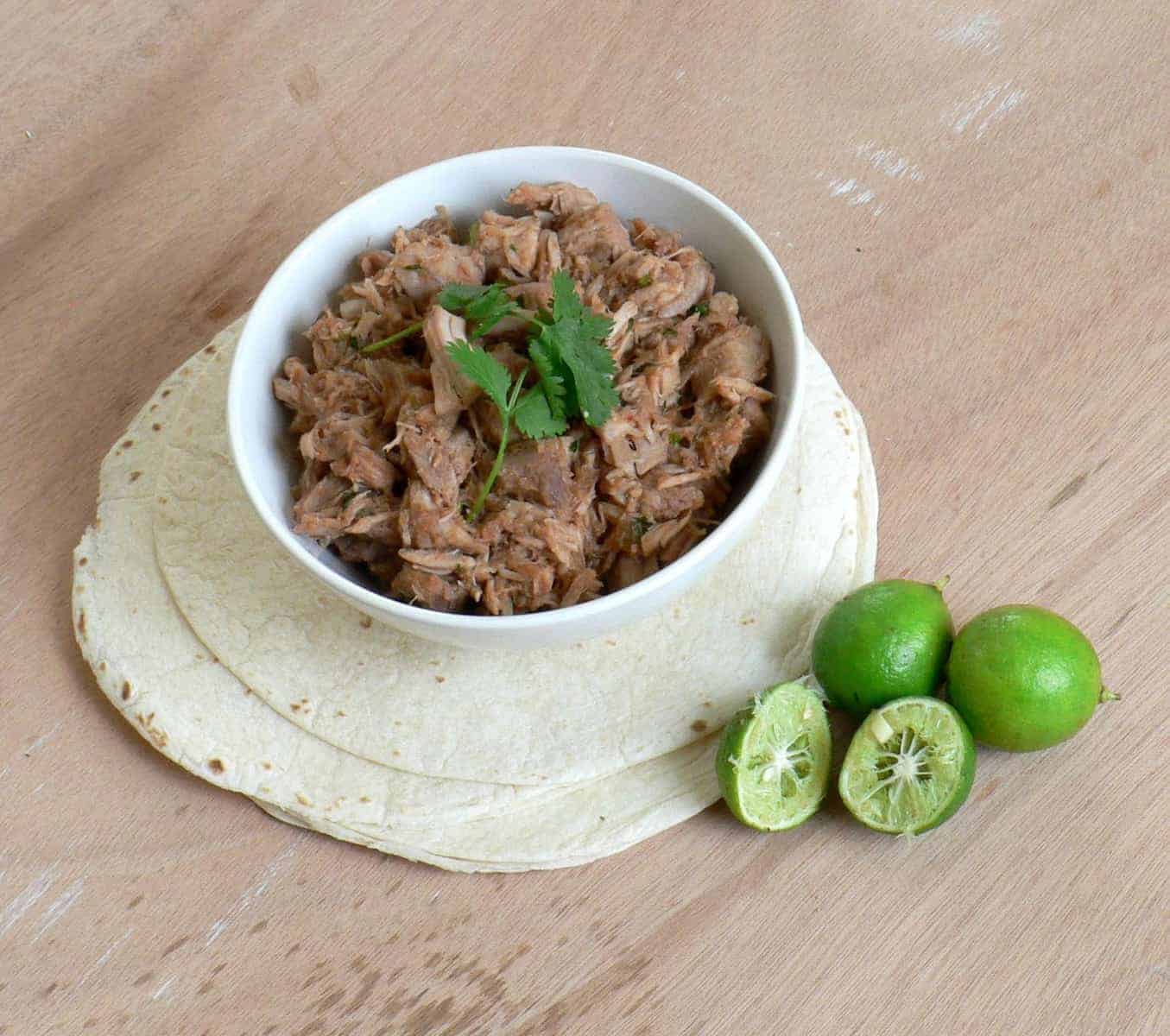 This crockpot Cafe Rio sweet pork barbacoa recipe is a lifesaver for busy weeknights. I love a good "toss it all in the slow cooker and forget about it 'til dinner time" meal, don't you?
This is a great Monday recipe that you toss in the crock pot and forget about while you get the rest of life in order. The pork is delicious and tender and can be used in tacos, burritos, salads, quesadillas, or taquitos. The sweetness is really a perfect compliment to the spice and acidic flavors that are common in salsa and other Mexicany foods.
How long does Cafe Rio sweet pork barbacoa last?
After making this barbacoa, be sure not to let it sit out at room temp longer than two hours to avoid its spoiling. It can store in the fridge up to 4 days, and pork barbacoa also freezes very well. Put it in an airtight container to freeze for up to 2-3 months.
What kind of meals can you use sweet pork barbacoa in?
Sweet pork barbacoa is incredibly versatile. Its subtle sweetness is a nice complement to the spicy and acidic flavors of Mexican food. Try it in tacos, burritos, salads, quesadillas, taquitos, or breakfast tacos, if you want to get real fancy.
What kind of meat is barbacoa made from?
Barbacoa is actually a form of cooking that originated in the Caribbean, and it's where we get the term "barbecue" here in the U.S.! Traditional barbacoa meat is prepared using beef from the heads of cattle, but this recipe uses pork for a different flavor profile. I love the adaptability and fullness of flavor in pork, and it translates really well to a lot of different dishes!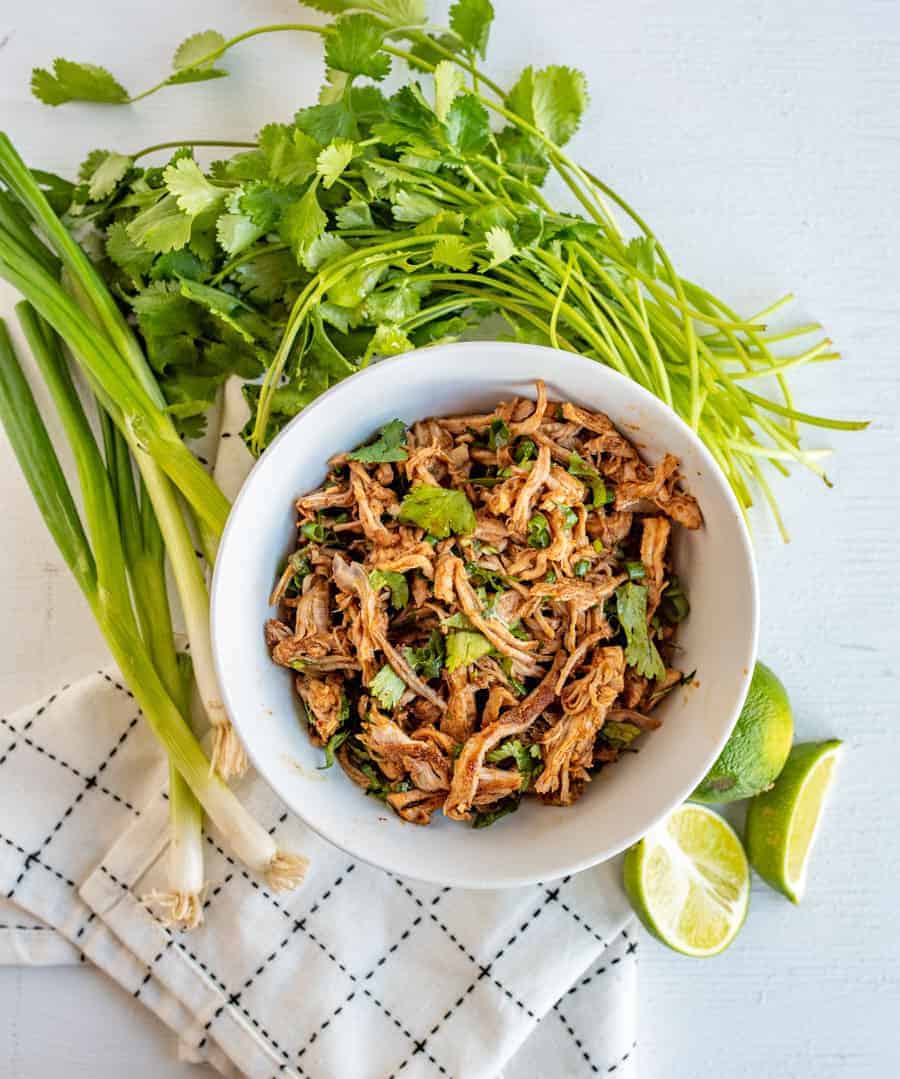 Print
Cafe Rio Sweet Pork Barbacoa
---
Scale
Ingredients
3 1/2

–

4

lb pork butt, shoulder, or picnic roast

1

can diced tomatoes, undrained

2

cans diced green chiles

1

clove garlic minced

3

–

5

T. taco seasoning or

2

or

3

packets

1 1/2

–

2

cups brown sugar

1/2

bunch cilantro, chopped

1

bunch green onions, chopped
---
Instructions
In a slow-cooker add pork, tomatoes, chiles, garlic, and half the taco seasoning. Cook on low heat for six to eight hours or on high for four to six hours (it depends on your slow-cooker, but you can't really overcook this; the pork should fall apart. Slow and low is always better). When the pork is cooked and tender, shred with a fork and remove anything creepy (you know, what you wouldn't want to eat). Add the other half of the taco seasoning and brown sugar. Taste it and add more of either. It should be sweet and still taste "mexicany". If you have the time, let the pork cook on high heat with the lid off the slow-cooker for at least 30 minutes to reduce the liquid. If you don't have time to do this just serve with a slotted spoon. Add cilantro and green onions just before serving.
You will love this. I promise.
Notes
I have used many different cuts of pork when making this. I have even made this with pork chops when they were on sale. I haven't found much difference between the cuts of meat or if they were bone-in or boneless; it is a very easy and forgiving way to cook meat.This recipe makes a large batch which will serve a crowd. I normally freeze half the recipe to have for later.