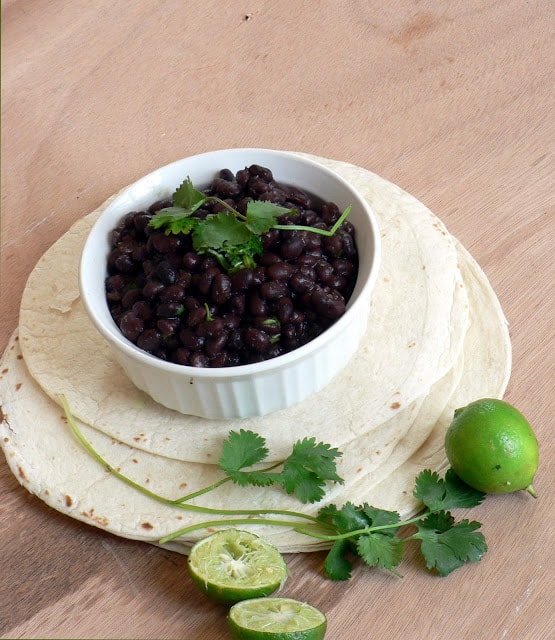 Here's another updated recipe for you. I have all of my freshly photographed Cafe Rio-inspired recipes in the line up to repost and I'm so excited to share them. I know there are a million recipes like these out there, and they vary a lot. The ones I have are my favorites that I've been making for a little over two years. Mmm…the pictures make me wish I had more left overs.
Things are crazy on the home front. Why does life keep happening when you just want to get something done? Does anyone else ever feel like this? I want to paint, but the babies still need attention, food, and clothes. I want to paint, but the laundry still needs pushed through and folded. I want to paint, but the house still needs cleaning and vacuuming. The secret desire of my heart is for the babies to take a four-hour nap today. Is that terrible? I don't feel like this often but I.just.want.to.paint.
What are you just dying to get done today?
Cafe Rio Black Beans
2 cloves garlic, minced
1 tsp. ground cumin
2 T olive oil
2 can black beans, rinsed and drained
1/3 cup tomato juice
1 to 1 1/2  tsp. salt
4 tablespoons fresh chopped cilantro
In a medium skillet, heat the garlic and cumin in the olive oil over medium heat just until fragrant. Add beans, tomato juice, and salt. Continually stir until heated through. Just before serving, stir in the cilantro.
Notes:
I always use cooked dried beans instead of store-bought. If you do this, too, plan on more salt because they'll need it.