Sometimes you just want a taco that has a crunch with every bite, and these Homemade Hard Corn Taco Shells will bring all your crunchy, crispy taco dreams to life.
A friend once told me that when she was a child she would go to her grandparents' house for sleep-overs. The special dinner for the sleep-overs was always homemade tacos with hard corn tortilla shells that her grandma would fry up as a special treat for their special occasion. I loved this story and it's been in the back of my mind for months. Sometimes nourishment looks like special meals made with love by people by people we love.
While the traditional soft corn tortilla version of housing a taco is a staple in our home, sometimes it's fun to mix things up and go with the crunchy, hard shell option. Plus, these Homemade Hard Corn Taco Shells are a cinch to make, and they're 10-times better than the bagged version you can get at the store.
Hard taco shells take a regular taco meal and turn it into a party in your home and your mouth. You heard it here first. Give these a try next time you have friends over or are in charge of a dish at a get together for your kids' friends.
What are hard taco shells made of?
These hard corn taco shells could not be simpler to make at home! The only food items you need are your favorite brand of store-bought corn tortillas and canola, corn, or vegetable oil.
Can hard taco shells be frozen?
For the sake of maintaining the architecture of a crunchy hard shell taco and saving freezer space, it may be a better idea to freeze your soft corn tortillas and thaw them out next time you want to make hard shells. After making your hard corn taco shells, they should last up to a week. But, like with most fried foods, eating it fresh is always the best option.
Can you make homemade hard taco shells with flour tortillas?
Definitely! Some people like the taste and texture of flour tortillas over corn, and more power to you! The consistency might be a little different than the corn taco shells (chewier), but still delicious nonetheless.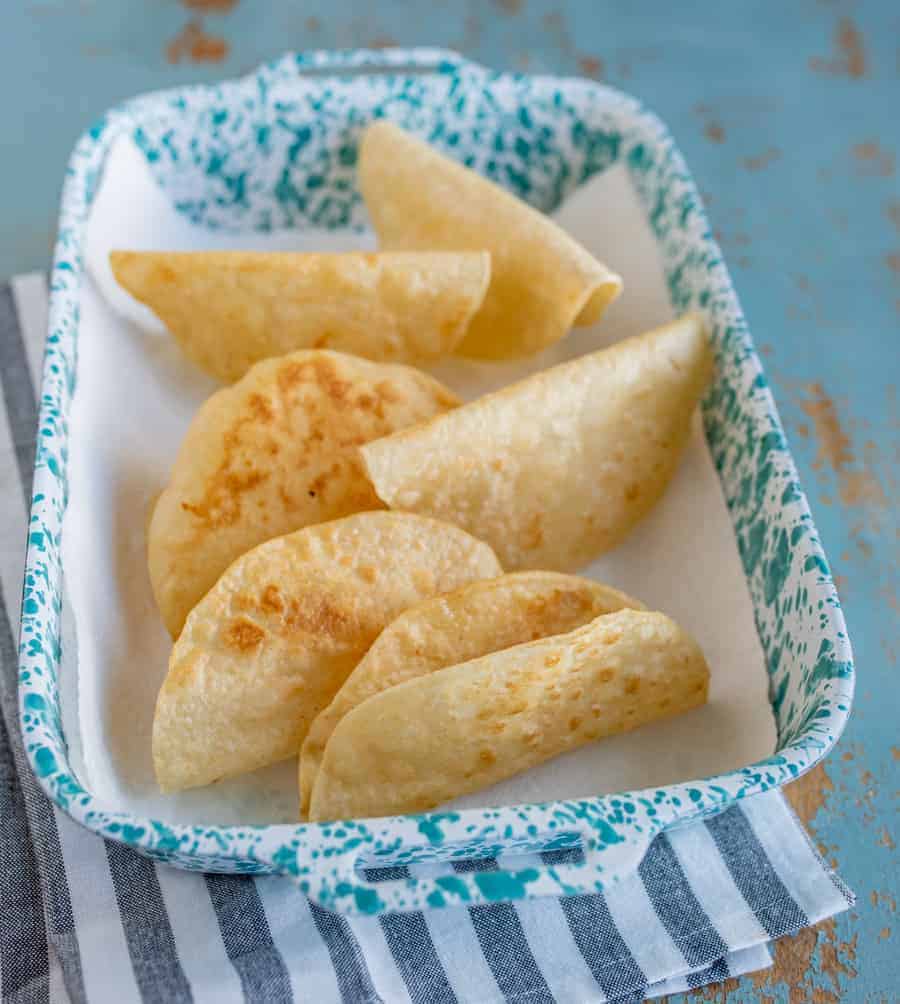 Print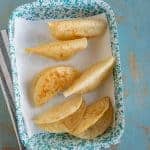 Homemade Hard Corn Taco Shells
---
Author:

Total Time:

30 min

Yield:

6+ shells
Description
Sometimes you just want a taco that has a crunch with every bite, and these Homemade Hard Corn Taco Shells are sure to bring all your crunchy, crisp taco dreams to life.
---
Canola, corn, or vegetable oil
Corn tortillas (the 6-inch ones work great)
---
Instructions
In a small skillet, add enough oil to fill the bottom of the skillet 1 inch.
Place the skillet over medium-high heat, and allow the oil to heat for 10 to 15 minutes.
When the oil is hot, carefully place 1 corn tortilla in the hot oil for 1 second. Using tongs or two forks, take half of the tortilla out of the oil while keeping half in the oil.
Bend the tortilla in half while cooking to make a taco shape. Let half of the tortilla cook in the oil until crisp and bubbly, about 30 seconds.
Pull the tortilla out of the oil, and place the uncooked half back in the oil to cook while holding the cooked side out. Keep the tortilla open about an inch while cooking so that you can fill it later.
Once both sides are cooked let the tortillas drain on paper towels to soak up the extra grease.
Keep in a warm oven until ready to serve.
Serve with your favorite taco ingredients. This crock pot steak carnita meat is a great candidate.
Notes
I've found that it is generally better to use a higher cooking temperature with a shorter cooking time for a crisp taco shell. A lower temperature with a longer cooking time produced a shell that was chewier than crunchy, although still quite delicious. Play with it a bit; corn tortillas are cheap.
Prep Time:

20 min

Cook Time:

1 minute

Category:

side

Method:

fry

Cuisine:

American, Tex-Mex, Mexican
Keywords: hard taco shells, how to make taco shells, corn tortillas, best tacos, how to make tacos, taco recipe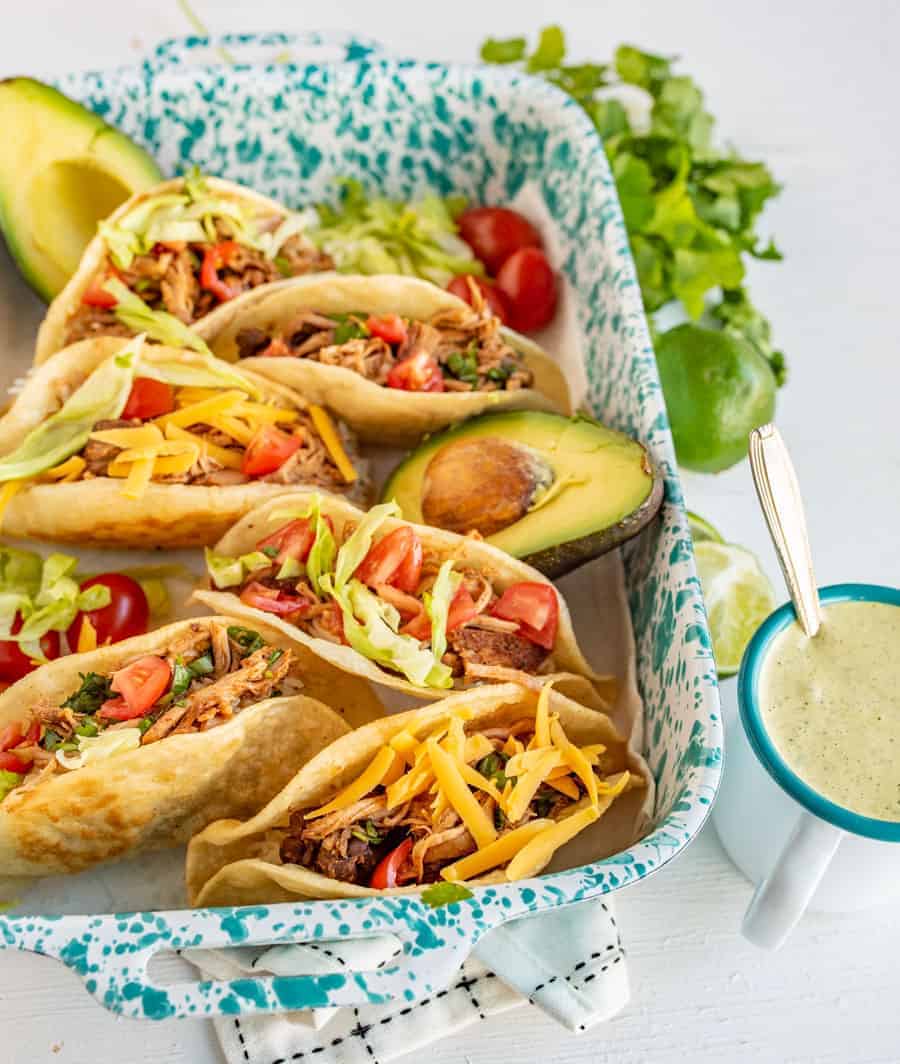 Here's all of the recipe you'll need to make a Cafe Rio inspired taco feast:
Bring on the taco party!