Today, we will explore the simple steps to create homemade powdered sugar to add a personal touch to your culinary creations.While it is readily available in stores, making powdered sugar at home is a straightforward and cost-effective option.
Powdered sugar, also known as confectioners' sugar or icing sugar, is a delightful and versatile ingredient used in a wide range of baking and dessert recipes. This fine, fluffy sugar adds sweetness and texture to various confections, from fluffy cakes and cookies to creamy frosting and glazes.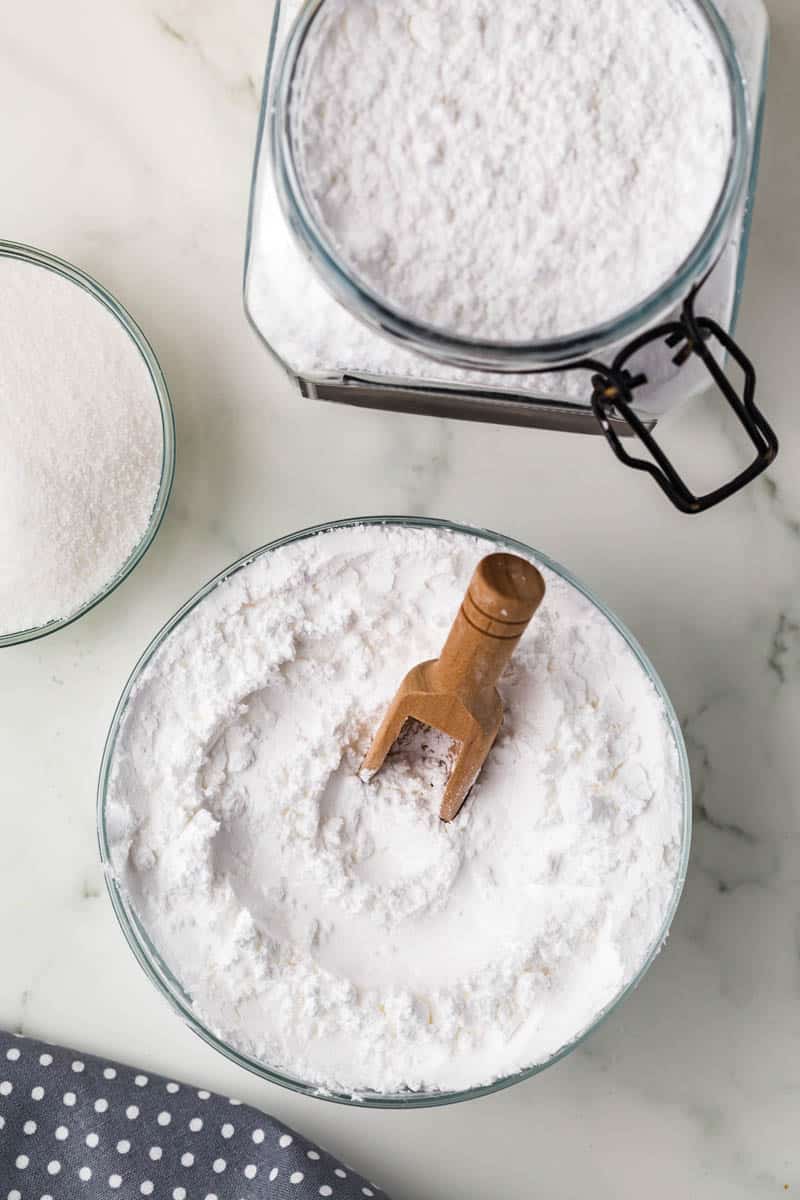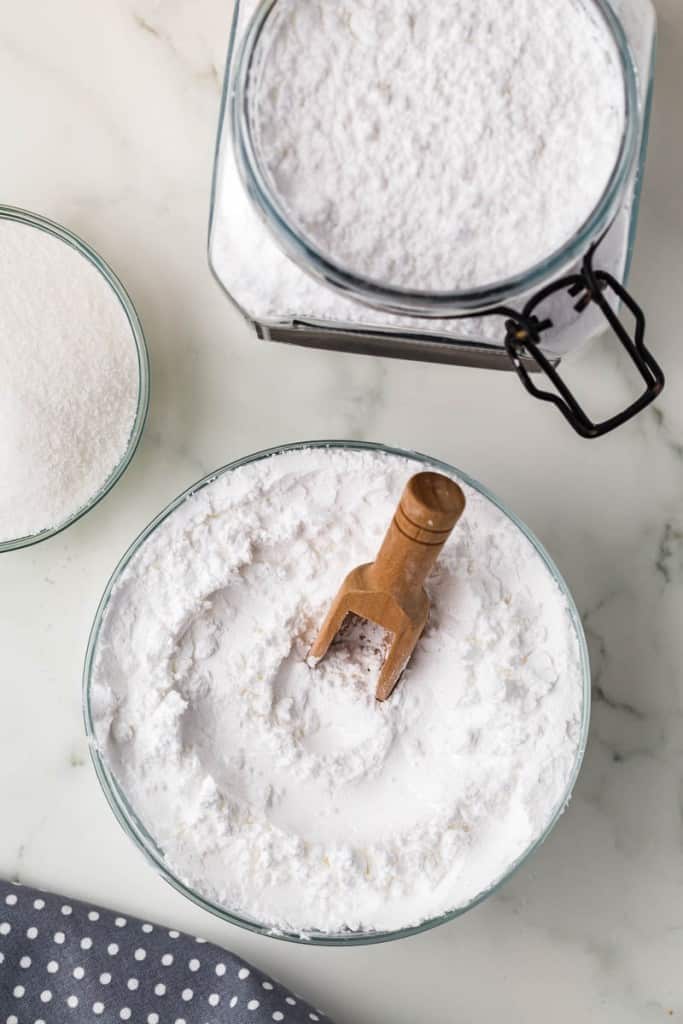 How to Make Powdered Sugar
When making your own powdered sugar, select a high-quality granulated sugar for the best results. Avoid using brown sugar or any other variety with a coarse texture, as it may not yield the desired fine consistency of powdered sugar.
Homemade powdered sugar is often more cost-effective than buying pre-packaged versions, especially if you need it in small quantities. You can buy granulated sugar in bulk, and the cornstarch, if used, is a small addition, which saves money in the long run.
When you make your own powdered sugar, you have complete control over the ingredients used. You can choose high-quality granulated sugar and, if desired, organic or non-GMO options. Additionally, you can omit cornstarch or use alternatives like tapioca starch for those with dietary restrictions.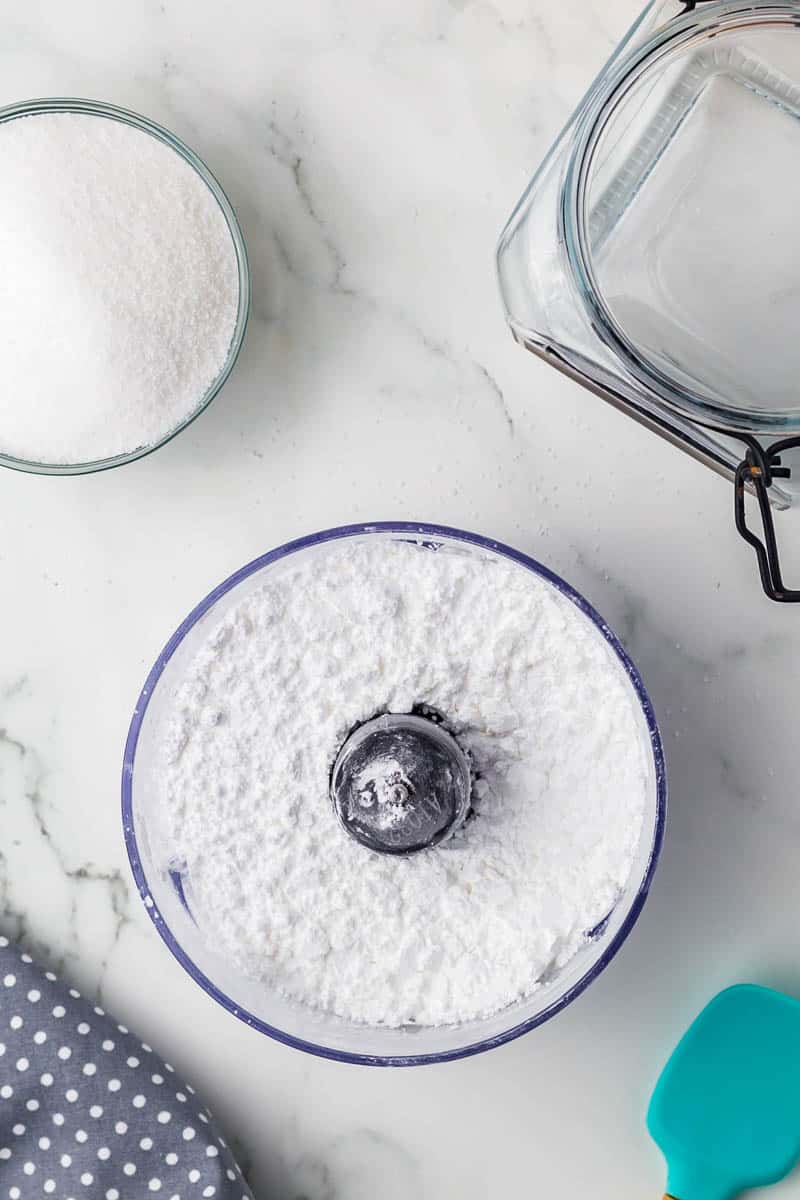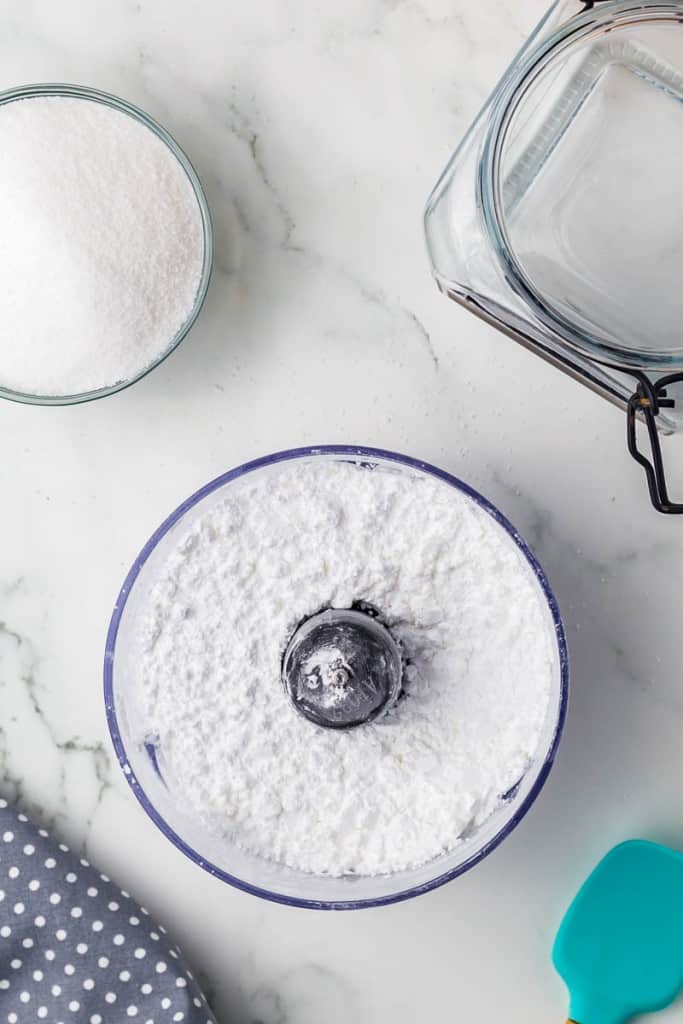 Ingredients
Granulated sugar
Cornstarch
Recipe Instructions
Combine granulated sugar and cornstarch in a blender or food processor.
Blend on high speed until a fine powder forms.
Stop occasionally to scrape down the sides for even processing.
Transfer the powdered sugar to an airtight container.
Store at room temperature until ready to use.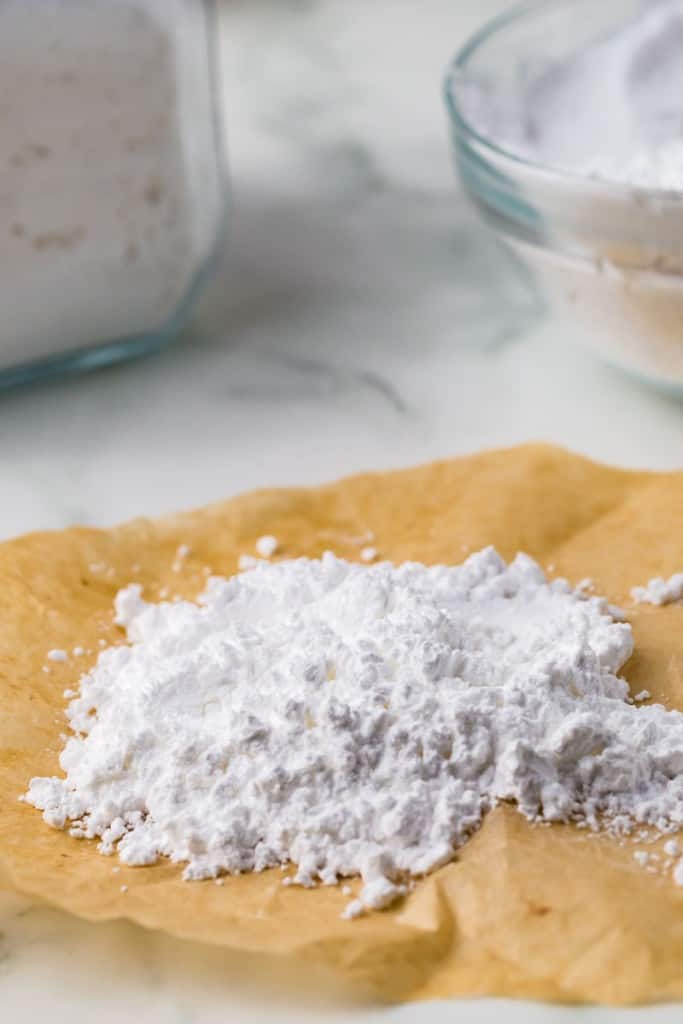 Frequently asked questions
How long is powdered sugar good for?
When properly sealed in an airtight container, that is kept in a cool dry environment away from direct sunlight it can remain fresh for up to 2 years.
What if moisture gets in and it begins to clump?
Use a fine mesh sieve to sift the sugar or a fork to break up clumps.
Can I flavored powdered sugar?
Yes, some variations you could experiment with would be adding cocoa powder or orange vest when you blend the cornstarch and granulated sugar.
Is powdered sugar the same as icing sugar?
Yes powdered sugar goes by several names, icing sugar, powdered sugar, or confectioners sugar.
Can this powdered sugar now be used in place of granulated sugar?
No, because of the addition of the cornstarch and the change in texture, it is not recommended.
Can you leave out the cornstarch?
Yes, simply blending the granulated sugar on while producing a fine powdered sugar however the cornstarch is recommended to prevent clumping and maintain proper consistency in baked recipes.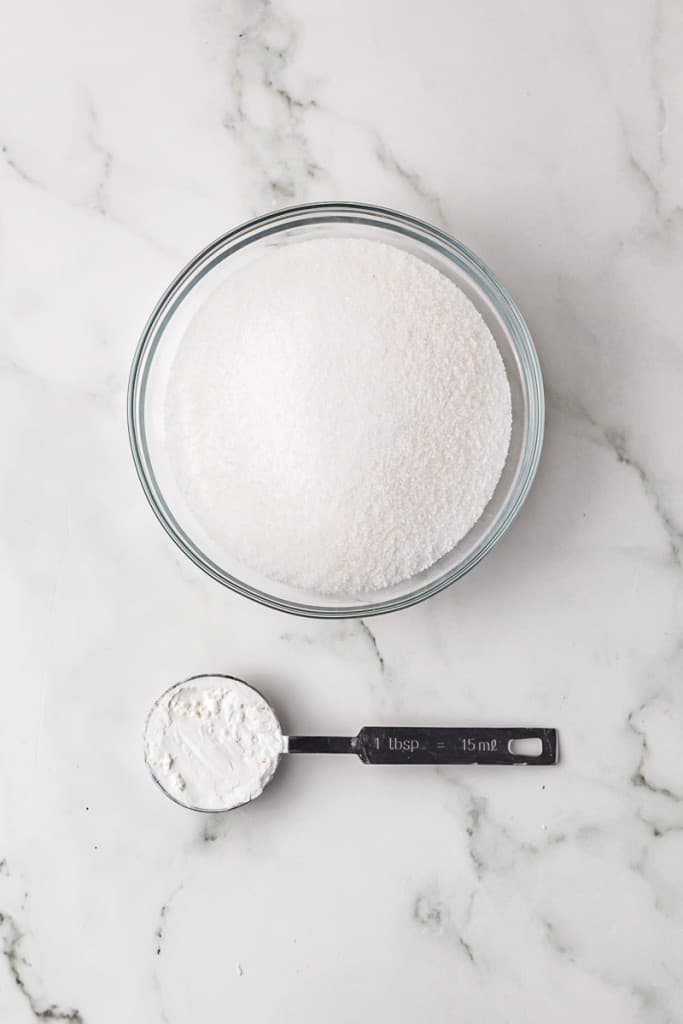 More Recipes
If you've tried this How to Make Powdered Sugar recipe or any other recipe on Bless This Mess, then don't forget to rate the recipe and leave me a comment below! I would love to hear about your experience making it. And if you snapped some pictures of it, share it with me on Instagram so I can repost on my stories.
📖 Recipe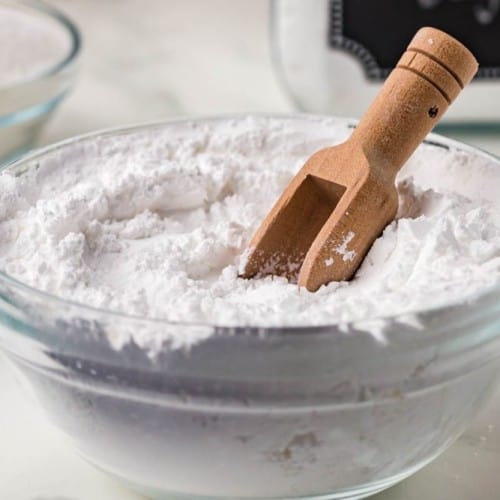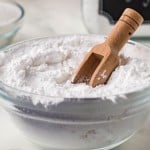 Print Recipe
How to Make Powdered Sugar
Learning how to make powdered sugar is a simple skill that allows you to control and customize the sweetness in your homemade treats.
Servings:
1.5
cups powdered sugar
Ingredients
1

cup

granulated sugar

1

tablespoon

cornstarch
Instructions
In a high-speed blender or food processor, combine the granulated sugar and cornstarch.

Blend or process on high speed until the mixture turns into a fine powder.

Stop the blender occasionally to scrape any powder from the sides and ensure that all the sugar is evenly processed.

Once the mixture has a powdery consistency, transfer it to an airtight container.

Store the powdered sugar in an airtight container at room temperature until ready to use.
Notes
This homemade powdered sugar can be used as a substitute for store-bought powdered sugar in various recipes such as frostings, glazes, and dusting desserts. Adjust the quantity as needed to match the amount required in your specific recipe.
When using it in a baking recipe that's a little more specific like a cookie, I like to sift my homemade powdered sugar first because it's a bit heavier than store-bought powdered sugar to ensure the accuracy in the recipe.
Nutrition
Calories:
534
kcal
|
Carbohydrates:
138
g
|
Protein:
0.01
g
|
Fat:
0.4
g
|
Sodium:
2
mg
|
Potassium:
3
mg
|
Fiber:
0.05
g
|
Sugar:
133
g
|
Calcium:
1
mg
|
Iron:
0.1
mg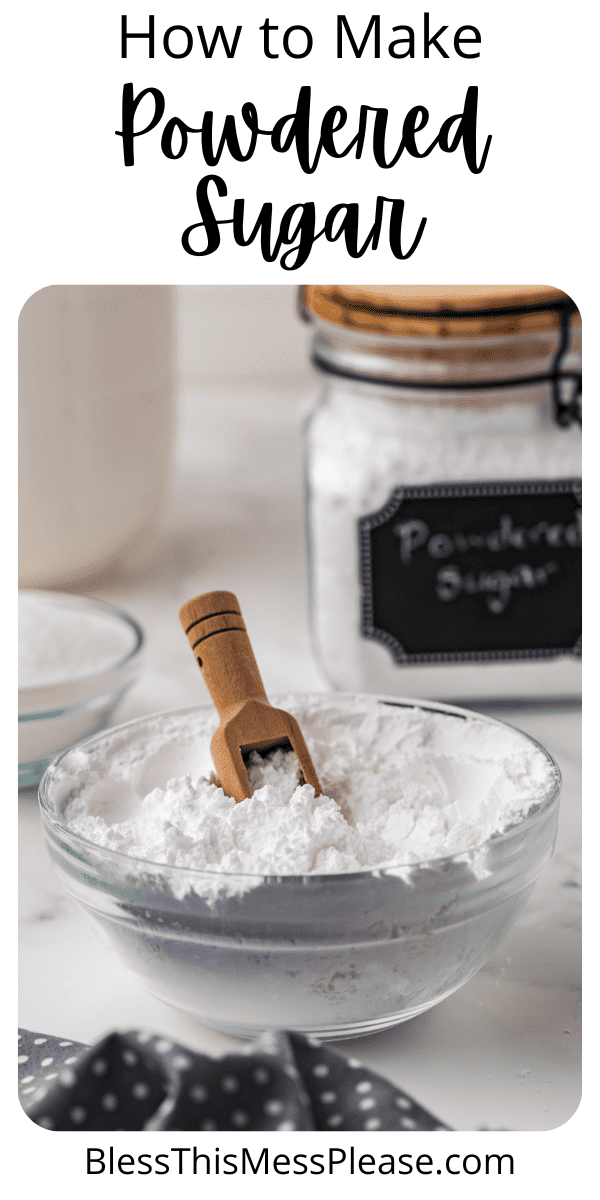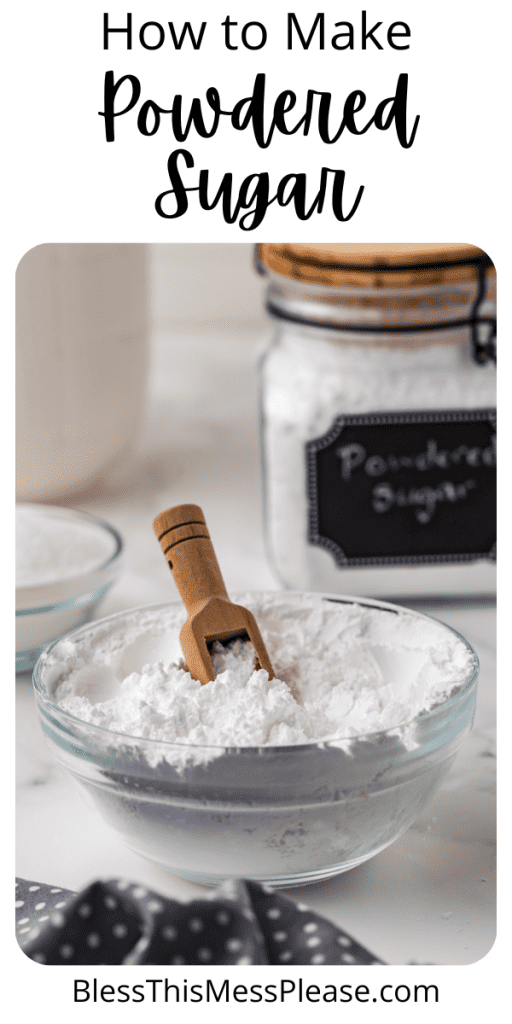 Making powdered sugar at home is a quick and easy process that requires just two ingredients and a blender or food processor. By following these simple steps, you can create a fine, fluffy sugar that adds a sweet touch to your baking and dessert creations.