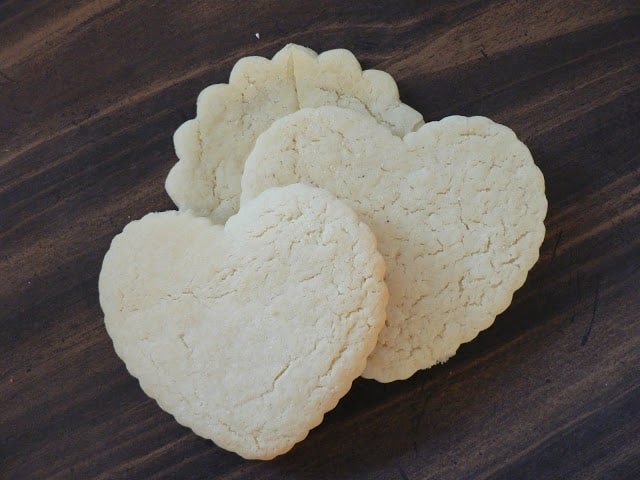 My wonder neighbor shared this recipe with me.  They are moist, stable cookies that keep their shape very well.  I don't love making cookies, especially sugar cookies.  It's too tedious for me!  But the results were well worth the time with this recipe!
Perfect Sugar Cookies
1 cup shortening (I use butter flavored)
2 cups sugar
2 eggs
1 cup sour cream
1 tsp. vanilla
1/2 tsp. baking soda
4 tsp. baking powder
4 1/2 cups flour
1/2 tsp. salt
Dash of nutmeg
Cream shortening and sugar, then add eggs one at a time, add and combine sour cream and vanilla.  Next add dry ingredients and mix all together. Dough should be tacky without being sticky. (you might need to add a little more or less flour…) Refrigerate dough for at least 30 minutes. Roll out to at least 1/4″ thick. Bake at 350 degrees for 7-10 minutes.  Cool and decorate with your favorite butter cream frosting.  Store in an air tight container.


I think my oven must cook hot because they were done at 7 minutes, take them out when they look set. Golden brown is not the goal here; that will lead to a crunchy cookie later.