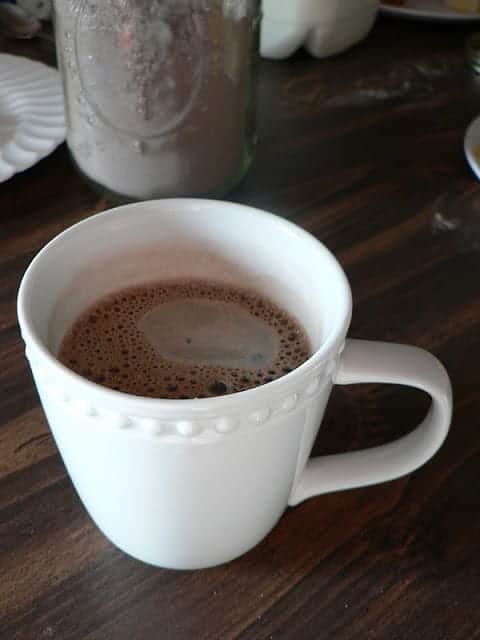 It's the hot cocoa time of year.  Before you rush out to pick up your favorite brand, think about making your own.  It's quick, easy, economical, and tasty.  
Dutch Process cocoa is cocoa that has been processed with an alkali.  It has a deeper chocolate flavor and is less bitter than normal cocoa.  Make the effort to find it; your mug will thank you.  I used Hershey's Special Dark cocoa and loved the results.  Adding marshmallows, a few chocolate chips, or stirring in a mint candy will only add to the deliciousness.
I stored my in a large half gallon mason jar.  This would make a great neighbor gift with a nice mug or chocolate dipped spoons to go with it!
Hot Cocoa Mix
2 1/2 cups powdered sugar
2 1/2 cups powdered milk
1 cup cocoa
1 teaspoon salt
2 teaspoons corn starch
Add all the ingredients to a large bowl and stir with a wire whisk to combine.  Store in a large air tight container indefinitely in the pantry.  When ready to use fill mug 1/3 to 1/2 full with powder then add hot milk or water.