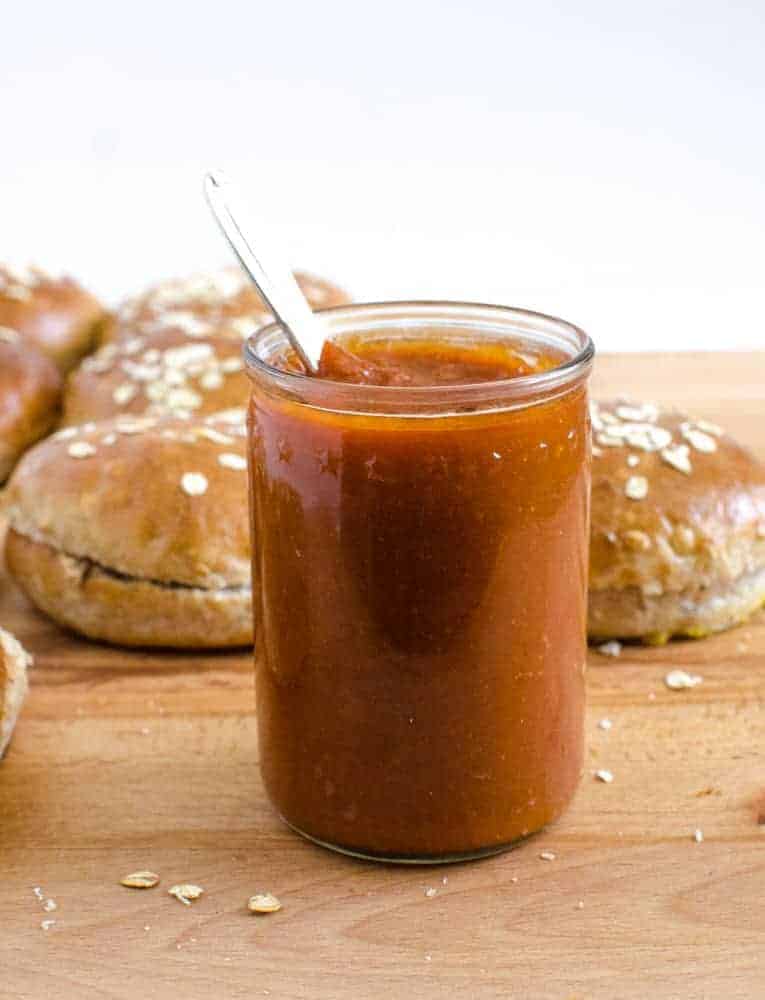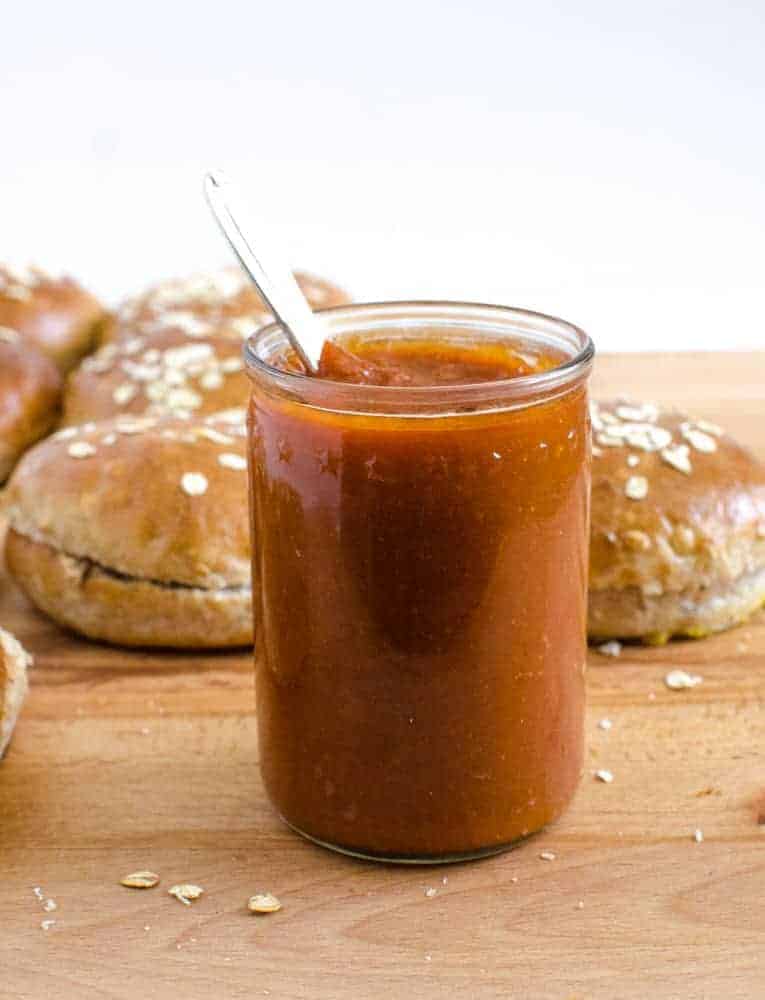 Have you ever made homemade barbecue sauce? It's one of those recipes that aren't maybe necessary in your life, but they are so fun to make. The novelty of being able to make something homemade just because you can and just because it tastes better than store-bought is fun in my opinion. Plus you don't have odd ingredients that you don't really need in the mix. Homemade is always king!
I love to make this quick barbecue sauce recipe when we are having a party or friends over from pulled pork sandwiches. Sure you can buy a bottle of barbecue sauce at the store, but there's something magical about making your own at home. This recipe is quick, super easy, and can be made ahead of time and kept in the fridge. You are going to love it!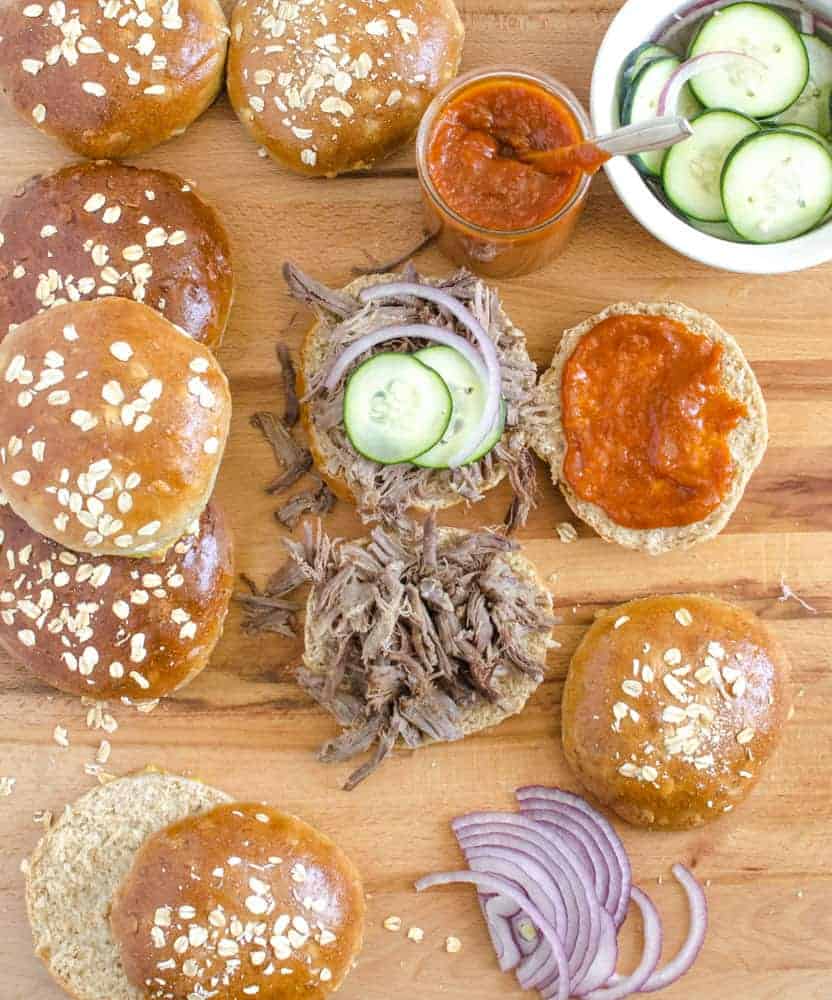 Print
Simple 30 Minute Barbecue Sauce
---
Author:

Prep Time:

5 mins

Cook Time:

20 mins

Total Time:

25 minutes

Yield:

2 cups
Ingredients
1 tablespoon olive oil
1/2 of a small onion, finely chopped (about 1/3 cup)
2 cloves garlic, minced
1 cup ketchup
1/3 cup brown sugar
1/3 cup honey
4 tablespoons white vinegar
1 tablespoon Worcestershire sauce
1 teaspoon spicy brown mustard
1 teaspoon chili paste (optional if your BBQ sauce a little spicy)
---
Instructions
In a medium sauce pan over medium-low heat cook the onion and garlic in the olive oil until the onion softens, about 5 minutes. Take care not to burn the onions and garlic and stir often. Add the rest of the ingredients and stir to combine. Simmer over low heat for 20 minutes.
The onion and garlic will still be about the size you cut them into. If you don't mind a chunky BBQ sauce then you are ready to use your homemade sauce. If you like it smoother (which I prefer) let the BBQ sauce cool for 10-15 minutes, carefully place it in a blender jar and process until smooth.
The barbecue sauce can be used right away or refrigerated until you are need it. This will last about 2 weeks in the fridge.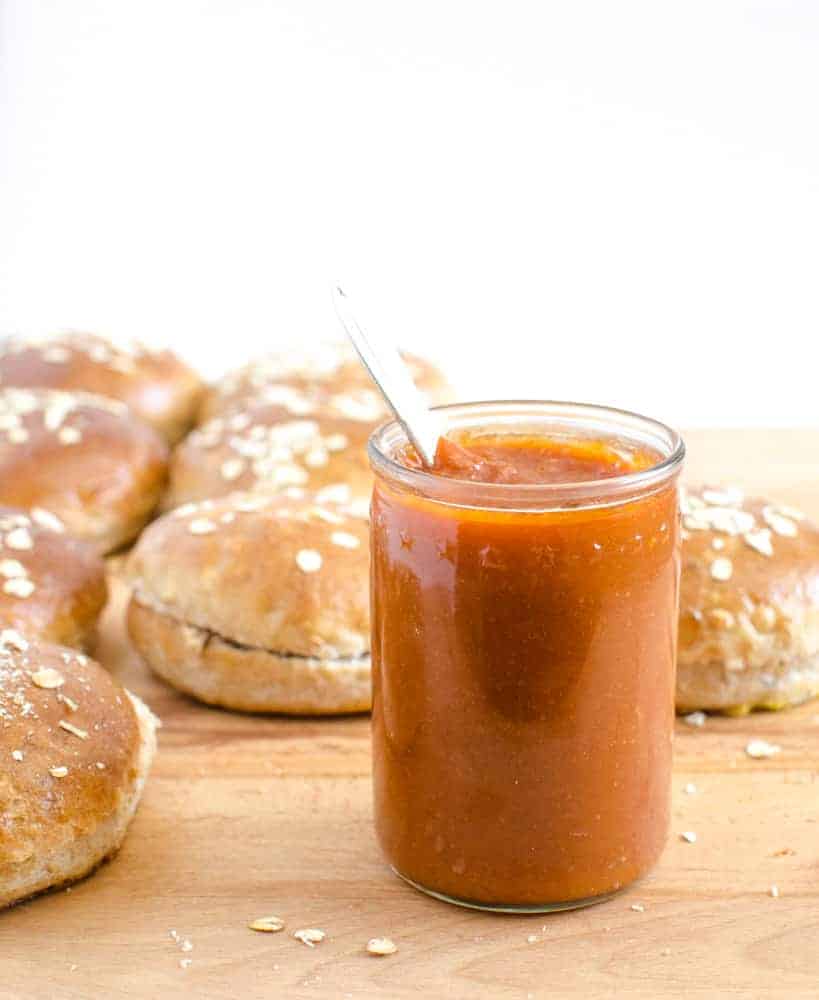 This homemade barbecue sauce recipe would go perfect with a grilled chicken sandwich, on homemade honey wheat burger buns, or with some simple pulled pork or beef. It's a stable in my kitchen and one you are going love trying too! Enjoy!