There's something about summertime that makes me crave zucchini and want to put it in everything. This list of 15+ Sweet and Savory Zucchini Recipes has been satisfying my zucchini cravings!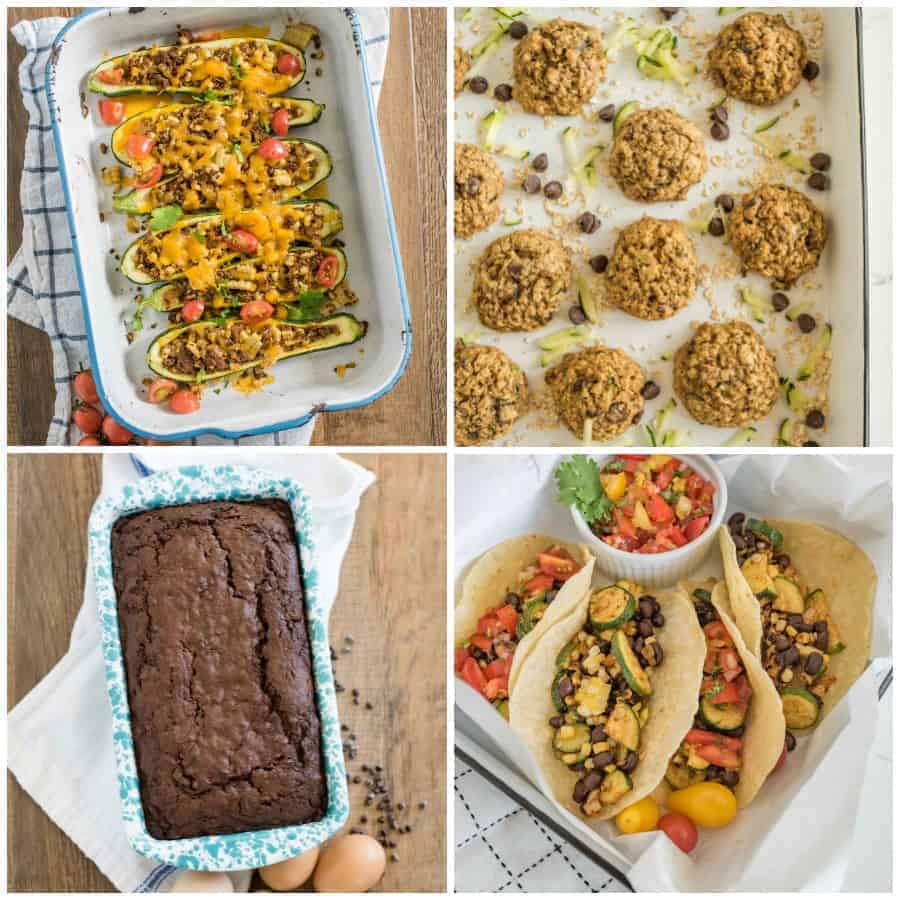 15+ Sweet and Savory Zucchini Recipes
If you're like me and have a garden that ends up yielding a surplus of zucchinis every summer, to the point where you start Googling zucchini DIY face masks, zucchini cleaning hacks, and zucchini hair treatments, I've got you covered! This list of 15-plus sweet and savory zucchini recipes will be your saving grace this summer when you finally tire of roasted zucchini and zucchini bread. (Although, I've got a few renditions of those that you might enjoy, too!)
Or maybe it's not so much a garden growth problem and more of a "I keep buying zucchinis at the store and don't know what to do with them" problem. Either way, this list is sure to give you plenty of ideas and inspiration for how to incorporate this magical veggie into all kinds of dishes, from breakfast to dinner to dessert. I hope you enjoy eating these as much as I've enjoyed making and compiling them!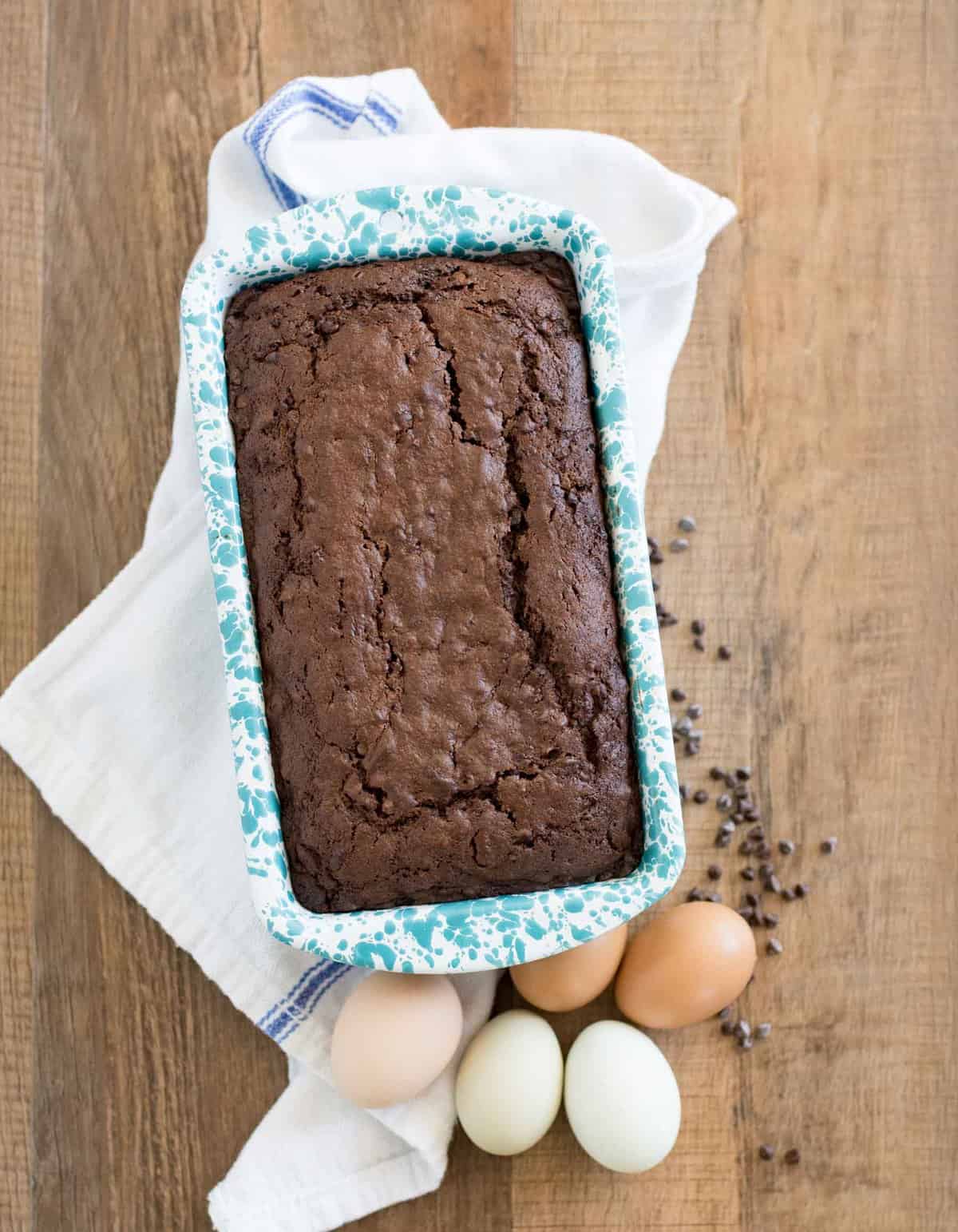 "A serving of veggies with chocolate….I'm on it!" - Deb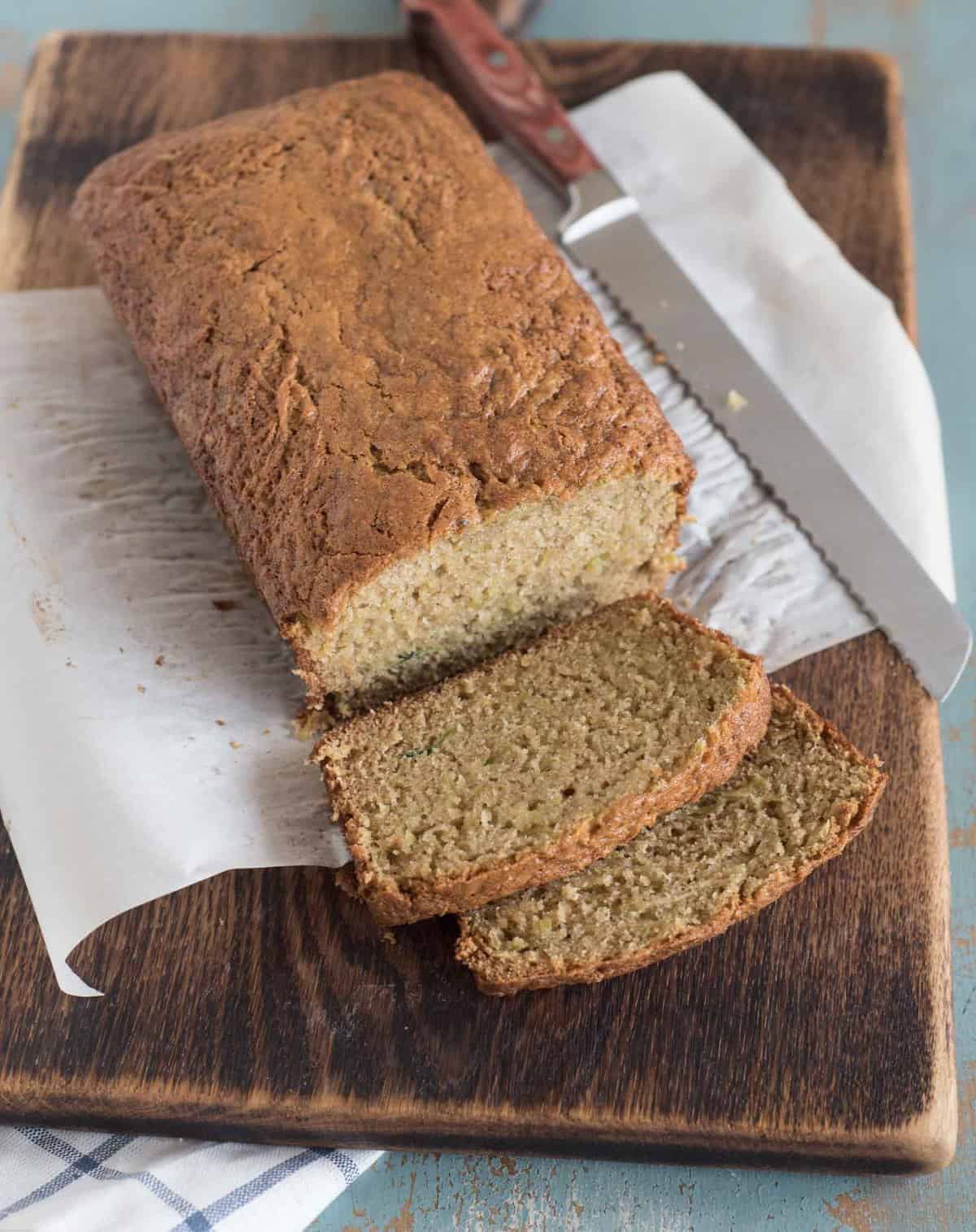 "I love zucchini bread, but you are oh so right that it's hard to get it good. I'm going to use your tips and tricks this week with the big batch of zucchini I have." - Jill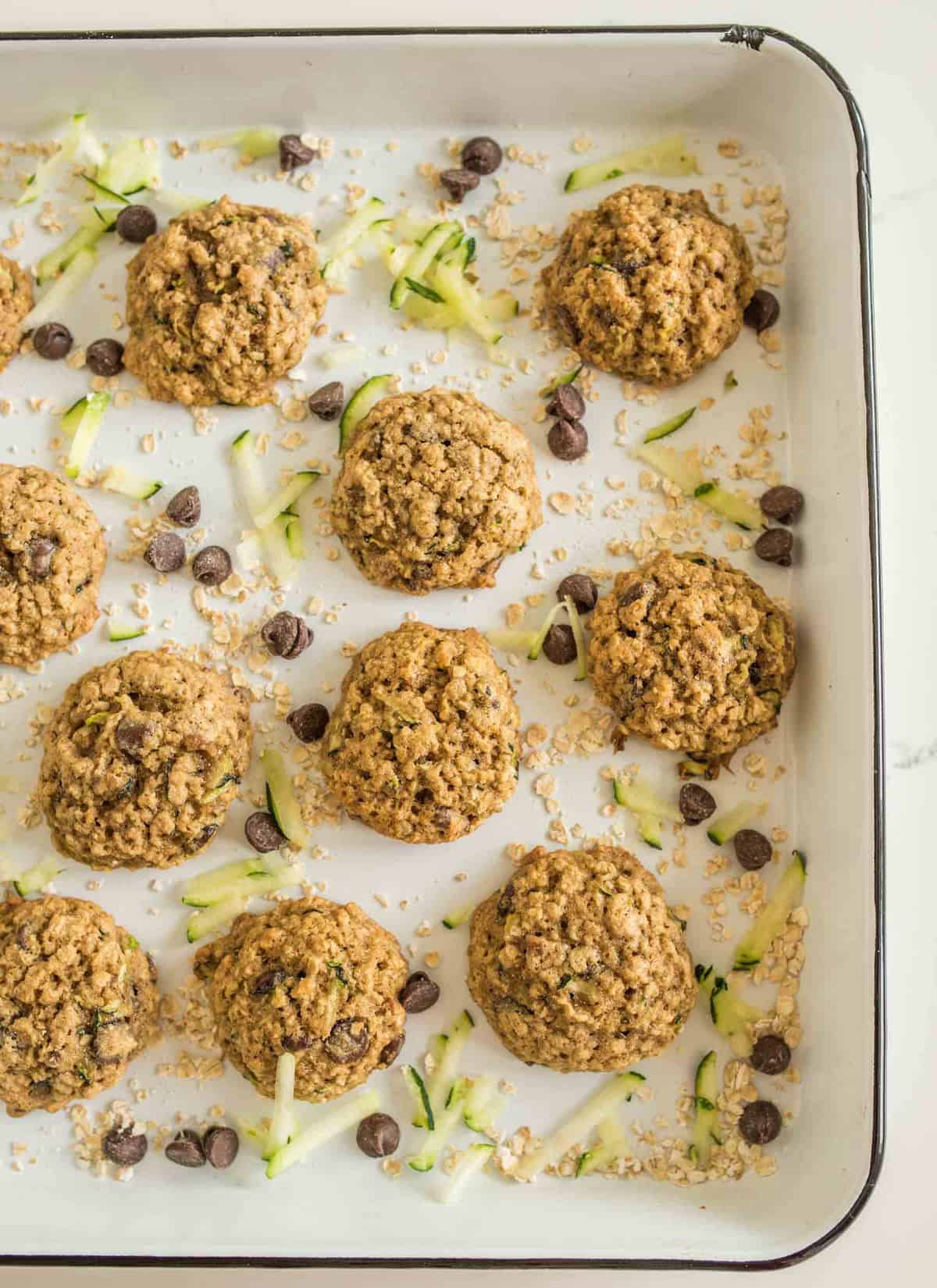 "Made both your zucchini bread and chocolate zucchini bread in the past week and loved them both! Trying these out today and can't wait to taste them!" - Jamie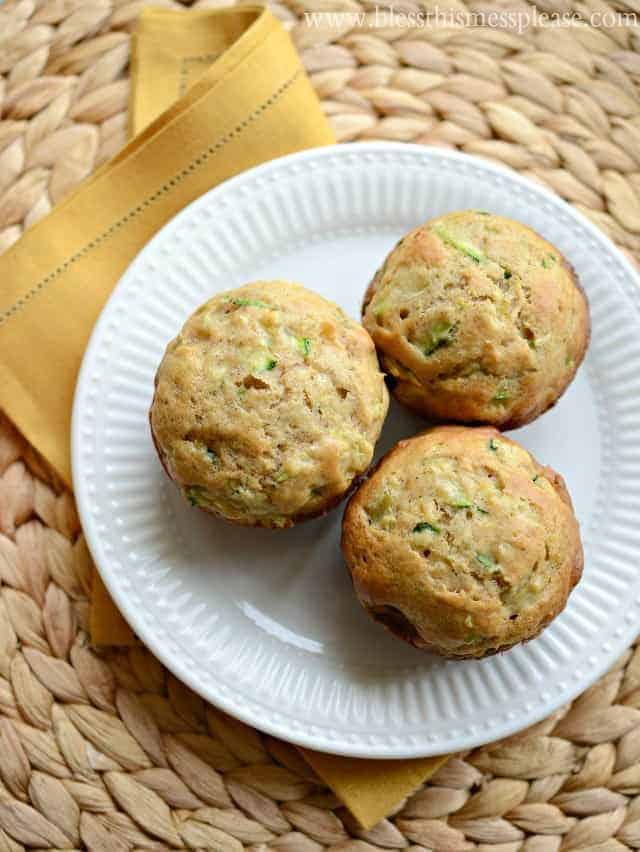 "These look good! I can't wait to try them. One trick to draining zucchini that works really well: put grated zucchini in a clean dish towel and squeeze it out over the sink. You can usually get a lot more water out of it, and the towel won't tear (like its paper counterpart). It is amazing how much water zucchini holds!" - Ashlee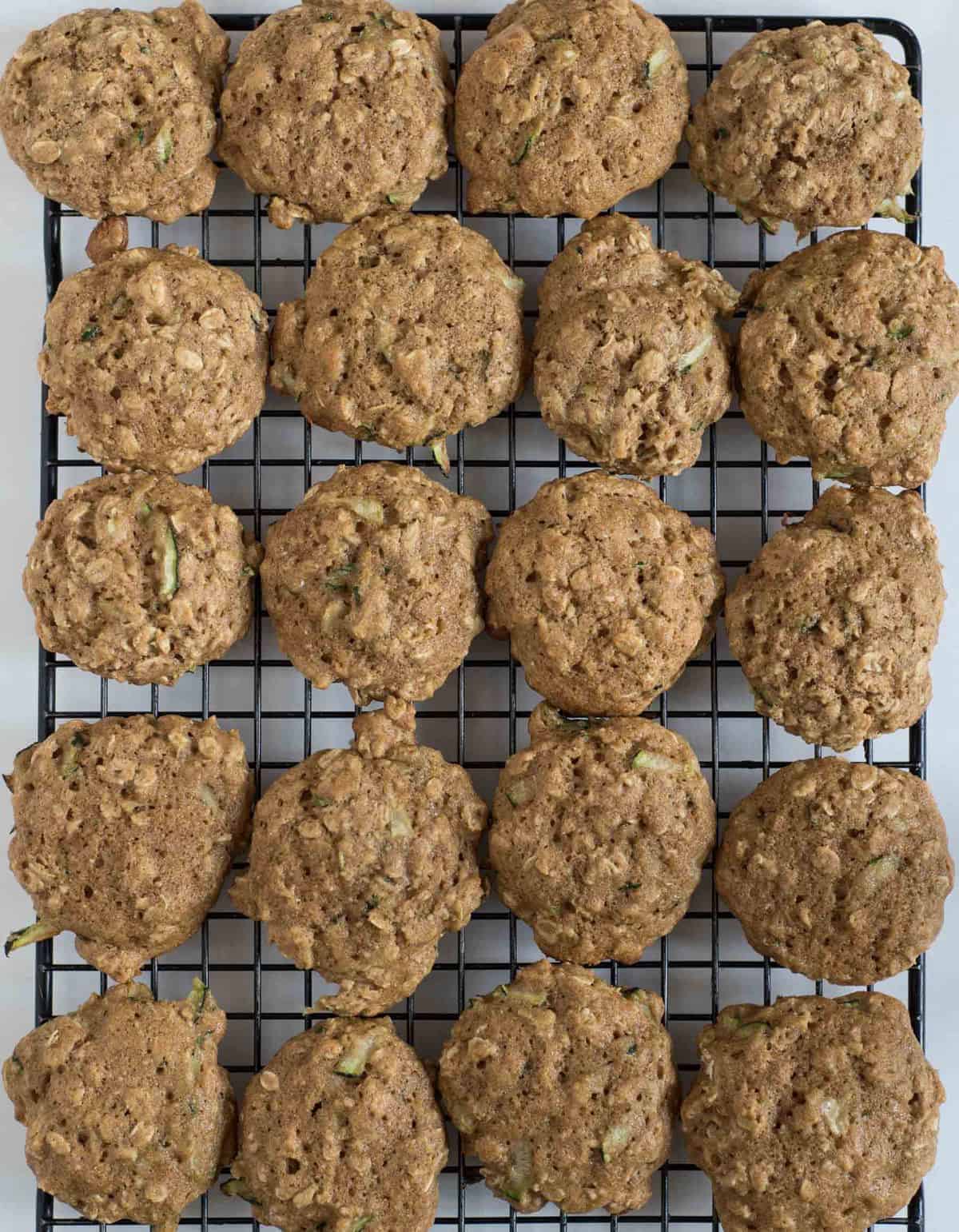 "Made these this morning! Really good! I used ¾ c. canola oil and ¼ c. applesauce and they turned out pretty soft with a crisper outside and they are really, really good! My three kids and my friend and her two kids all enjoyed for dessert after lunch! Thanks for another way to use zucchini!" - Kate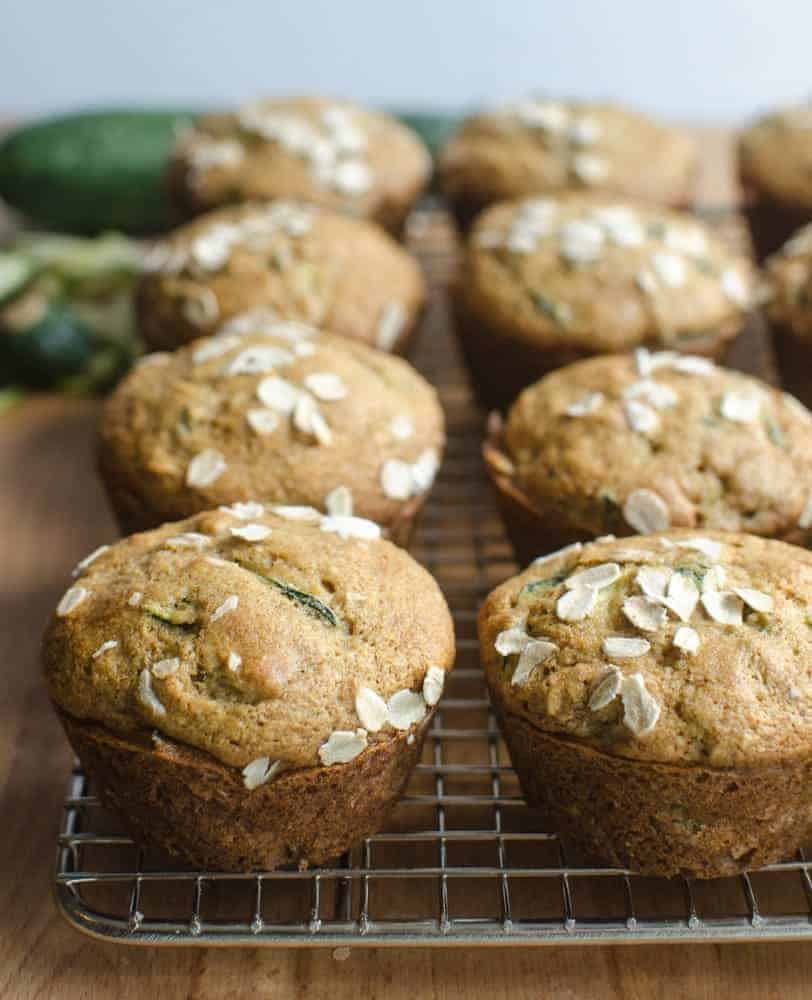 "These are DELICIOUS! Tried it this past week and they made a GREAT quick breakfast!" - Jen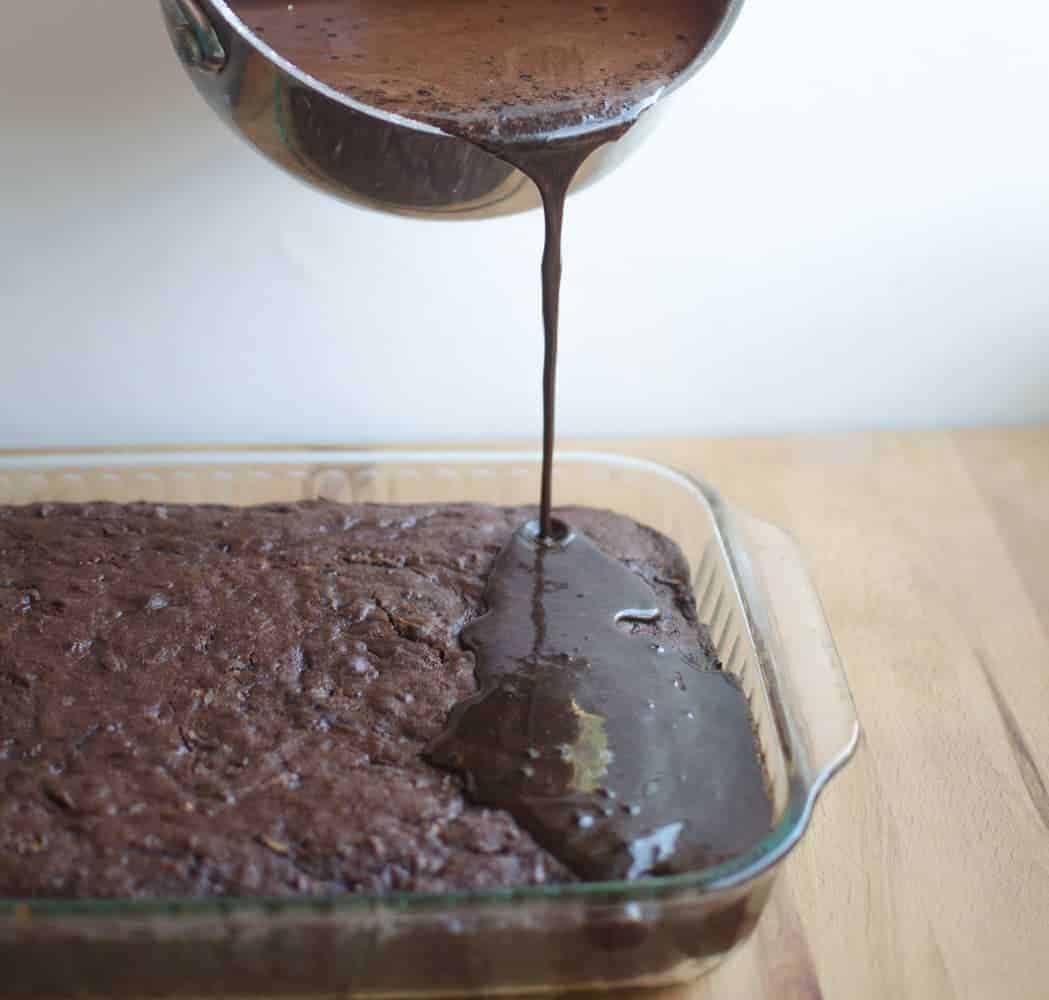 "Wow, this was super yummy. And, you're not kidding about it being hard to mess up. I forgot the eggs until the last minute, so had to carefully mix them in, and it was still moist and tasty. I used coconut oil instead of butter and left off any frosting — still a delicious snack cake!" - Susan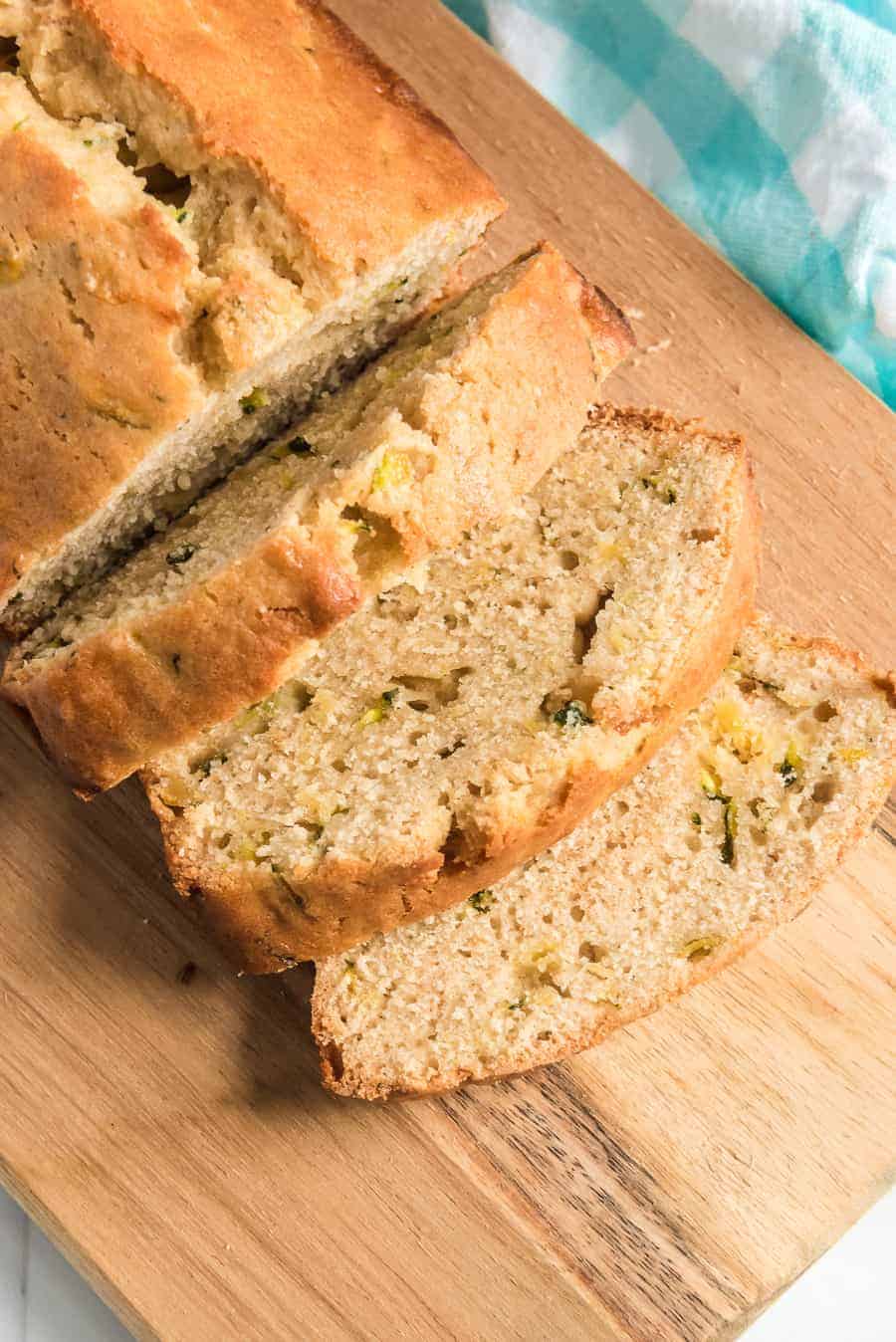 "Made this the other day for some friends (added choc chips
) Turned out great, thank you!!!" - CK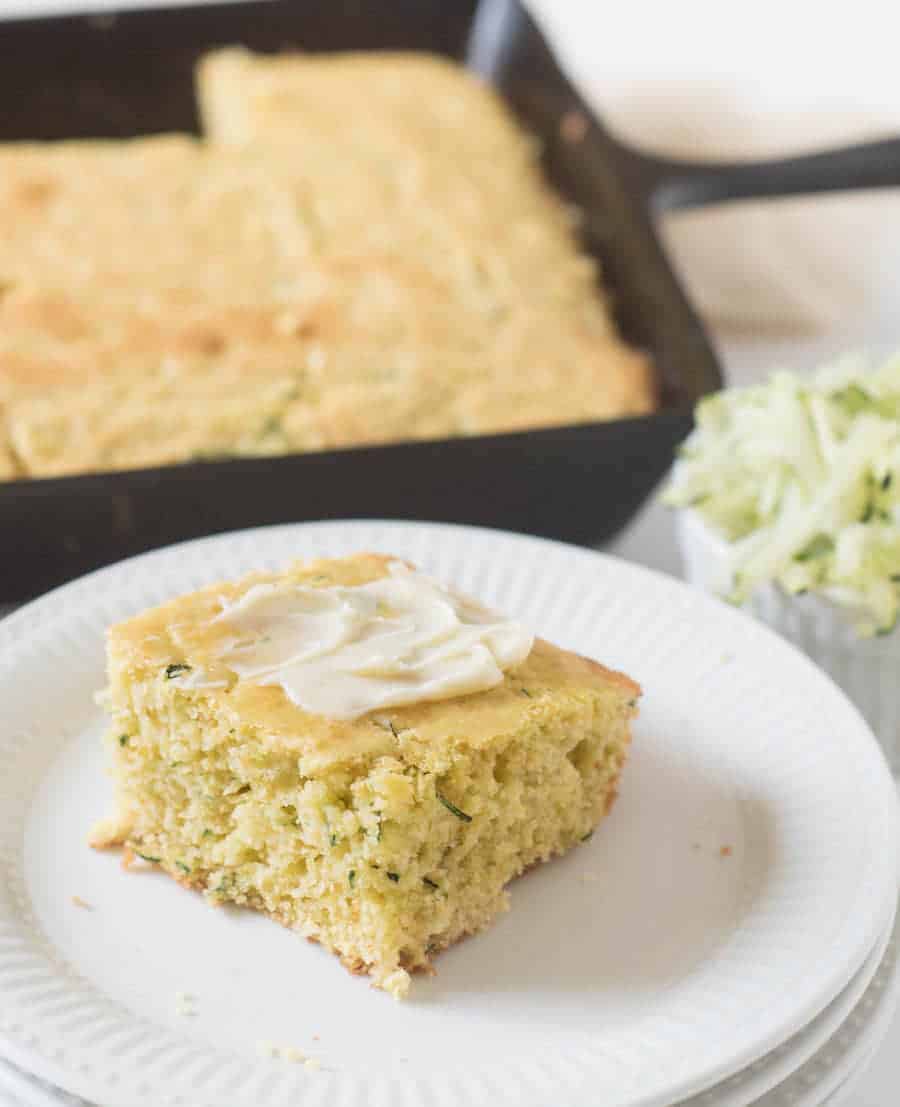 "I've never tried zucchini in cornbread before. What a fabulous idea. It looks delish!" - Tracy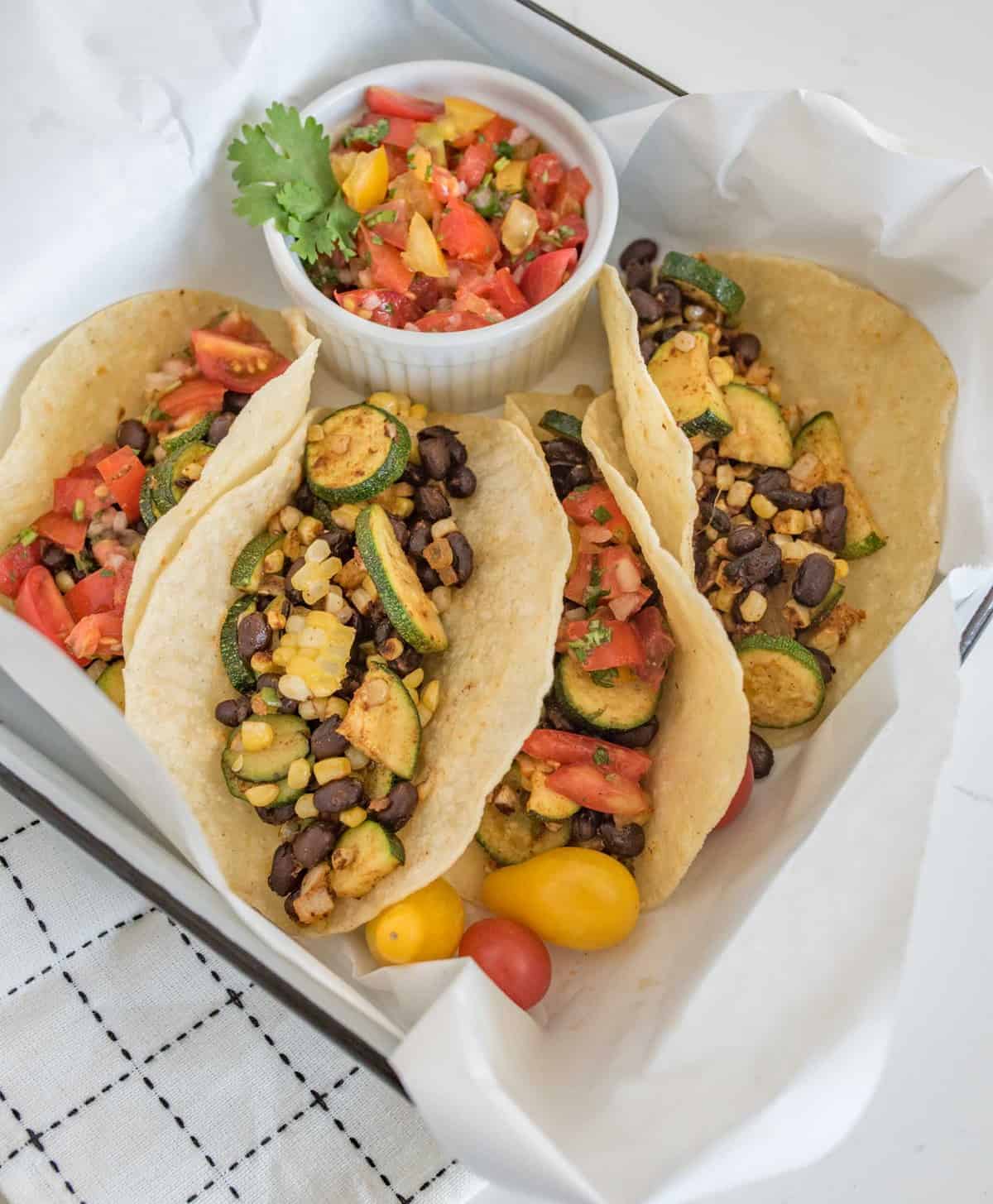 "This recipe is so tasty and quick! Its also been a great way to add in more veggies into our diet without even having noticed!" - Karina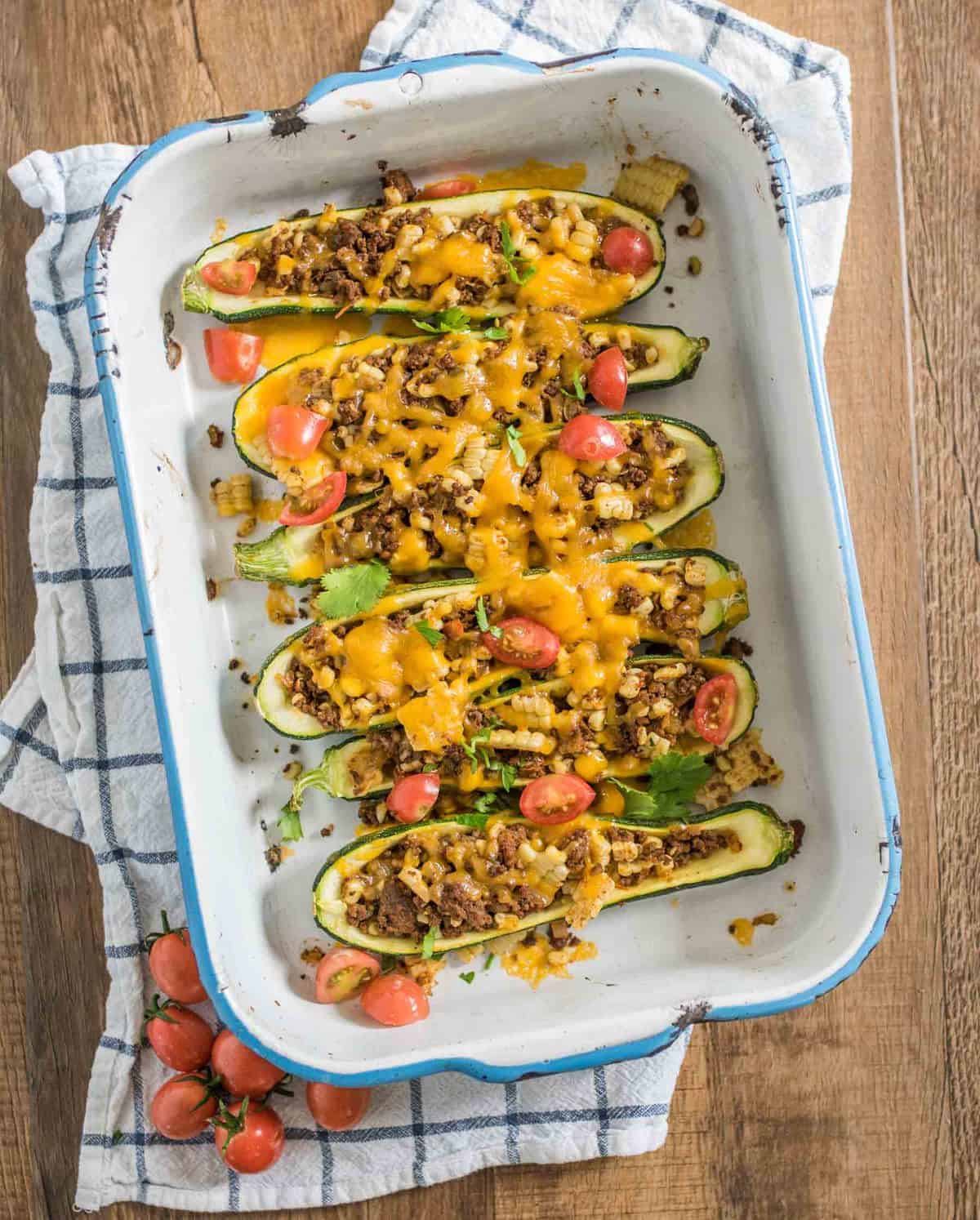 "I loved this!!!! Mr. I-Refuse-to-Eat-Vegetables actually ate half of the zucchini and all of the filling! That is a major win in my book! I was given a 12″ zucchini, so I split it and used the recipe as given for the filling. The perfect amount. I had to leave off the tomatoes, because, um…they are a "vegetable" and I didn't have Cilantro….I forgot that I forgot to water it…oops. I will definitely make this again. Thanks!!!!!
" - Deb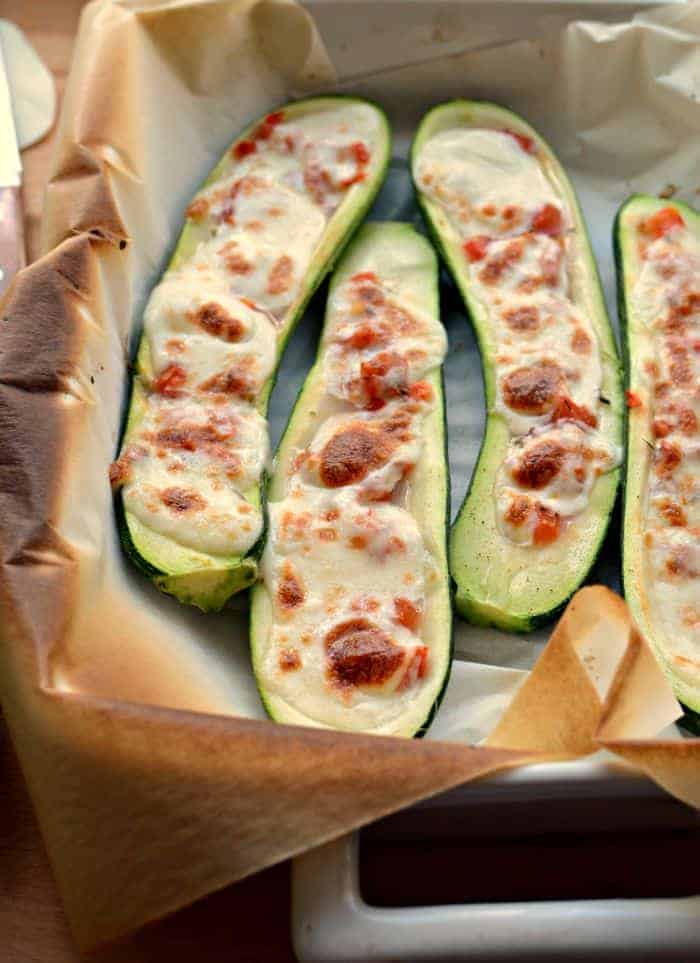 Zucchini boats are one of my favorite summer dishes when zucchini is little, tender, and just coming out of the garden. I make this dish with all kinds of things like a rice and hamburger mixture, taco ingredients, and even pizza ingredients. This is the simplest way to make a zucchini boat. It also happens to be one of my favorites. - me, Melissa!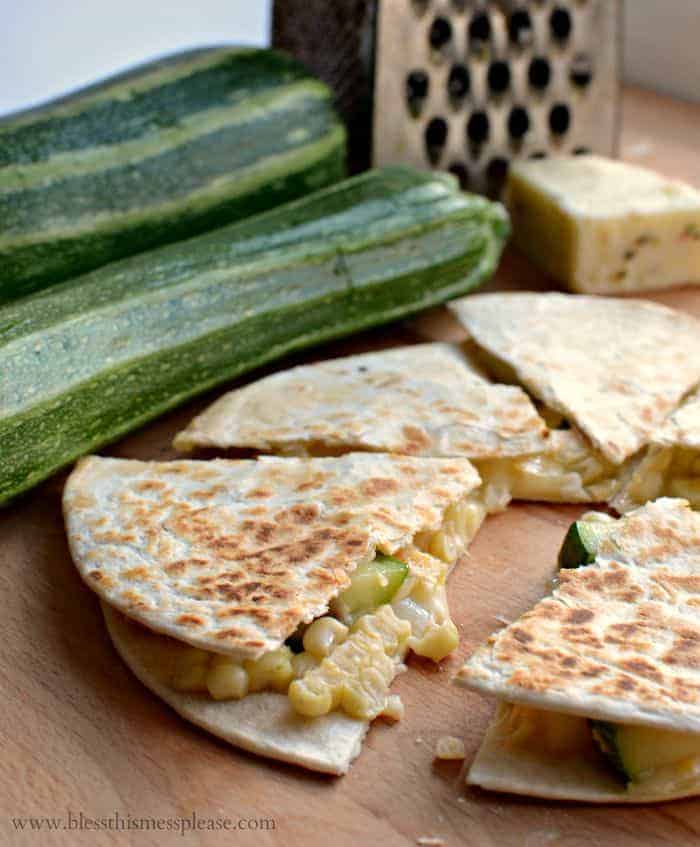 "Thanks for the meal idea! We had these for dinner tonight on fresh whole wheat tortillas, and they were awesome!" - Samantha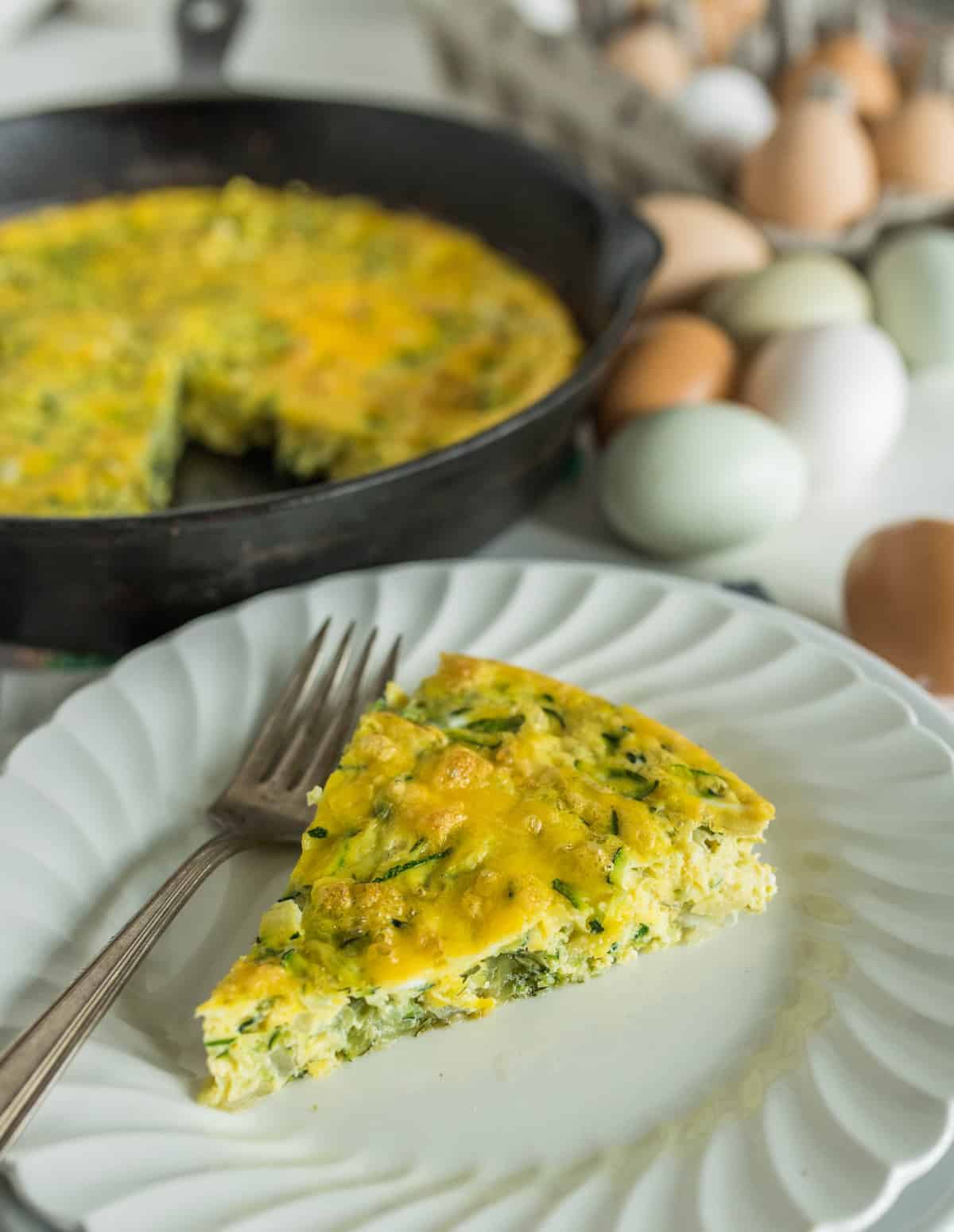 "I really liked that I was able to prep the veggies in the morning and have everything ready to toss together at supper time. I also added mushrooms and cheese. I'll know better next time. And there will be a next time–I love that this is fast, easy, filling, and budget friendly." - Gael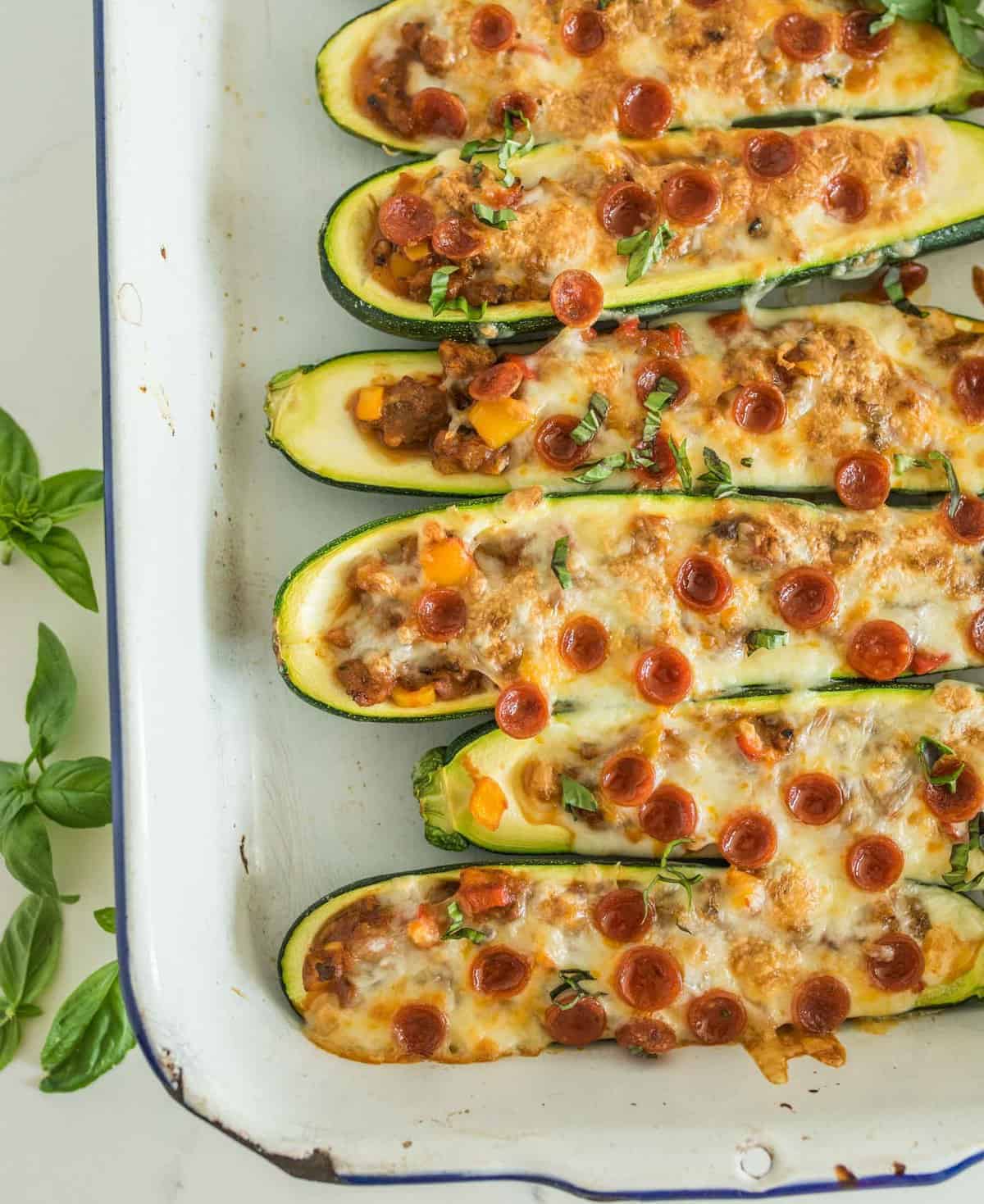 Long live all the pizza! This recipe is all of the flavors of a supreme pizza, stuffed into a zucchini! It's a fun twist on a classic and makes for one seriously delicious zucchini boat. Stuffed zucchini and zucchini boat recipes are on repeat in my house all summer long. - me, Melissa!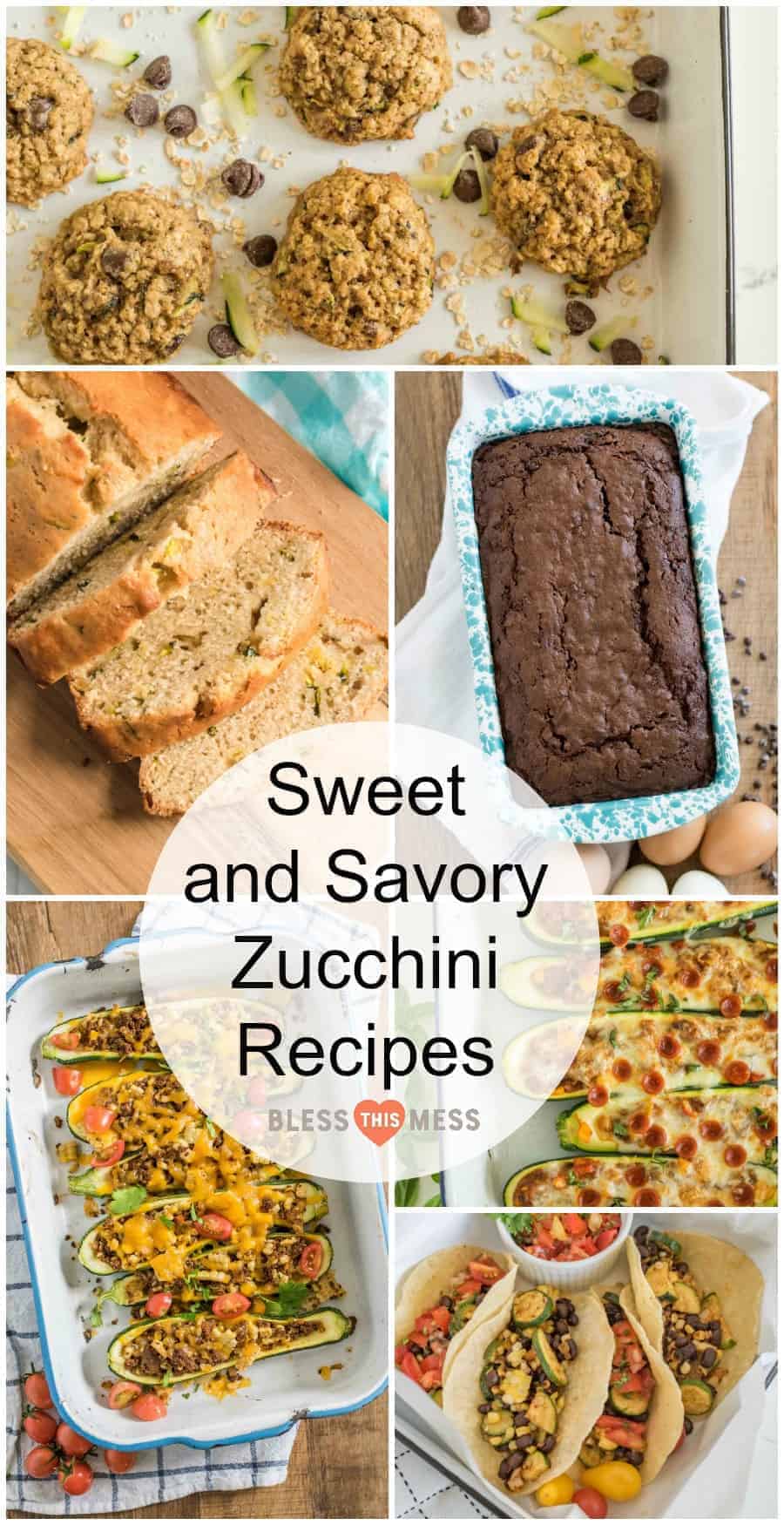 I hope you enjoy this list and have fun getting creative with zucchini!