These 10 Great Uses for Castile Soap include household cleaners, personal hygiene and other uses throughout your home! Grab your Castile soap and get ready to have your mind blown!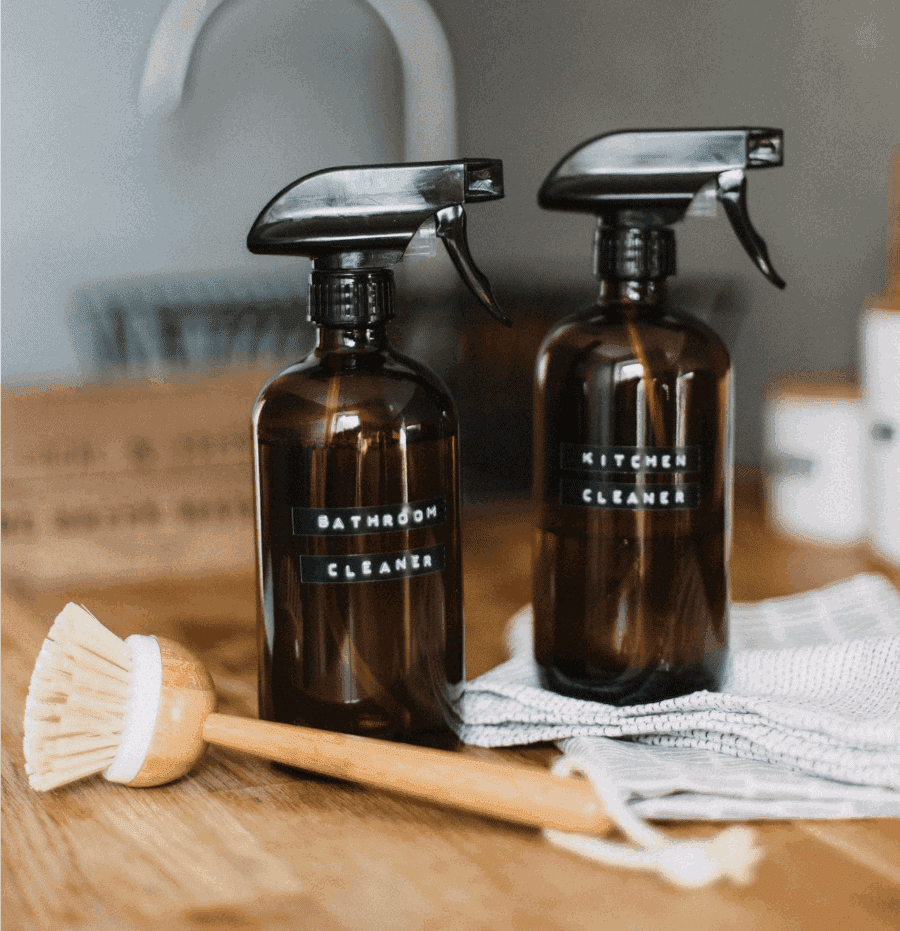 Life Hacks with Castile Soap
Castile soap is a kind of soap made completely from plant oils, which differentiates it from most commercial soaps which use animal products and chemicals. It's biodegradable, earth-friendly, and easy to use! It's also super concentrated, so a little bit goes a long way, making it economical. One of the great things about castile soap is that you can customize it to your preferences by adding different essential oils to create the scent you want and enjoy the added benefits each oil brings.
I posted about using a squirt of peppermint castile soap in my mop bucket on Instagram the other day and I got so many comments about it. I thought it would be a great idea to share with you other uses for the soap. I love it because it's organic, environmental friendly, and so easy to use. You can buy it unscented or with essential oils already added.
I'm a big fan of Dr. Bronner's Pure Liquid Castile soap and that's the brand that I'm most familiar with (not sponsored, just love it). The most common varieties in that brand are peppermint, lavender, almond, and plain (I also saw a citrus that I haven't tried yet). I get the peppermint most often because I love it for cleaning as well as personal hygiene products. The plain is also a great options if you already own your own essential oils and know how you want to add them to the soap for the specific purpose you are thinking of. Castile soap generally comes as a liquid or in a bar form and I prefer the liquid because you can use it in so many varying ways.
My 10 Favorite Uses for Castile Soap
Hand Soap
Dish Soap
Laundry Detergent
Shaving
Natural All-Purpose Cleaner
Produce Wash
Tub and Tile Scrub
Nasal Congestion

Shampoo

Floor Cleaner
Need more info? Here's how to make each of those things and some tips and tricks too.
Hand Soap
Hand Soap. Create a gentle but effective hand soap by mixing 1 part castile soap with 4 parts water. Add a drop or two of your favorite essential oil to make those freshly cleaned hands smell amazing – lavender is a great option for hands. You can also add this to a foaming hand pump!
Dish Soap
Dish Soap. This one is so easy because you don't even have to worry about diluting it – just add a few drops of liquid castile to your sink full of dish water, and you're good to go! If you do want to make some to store in a bottle, just mix your castile with water at a ratio of 1:10. Lemon oil or lemon juice is a great addition to get your dishes smelling great and add the antibacterial power of lemon.
Laundry Detergent
Laundry Detergent. Commercial laundry detergents are full of all kinds of questionable ingredients. Castile soap is a key ingredient in a homemade laundry detergent that is safer and cheaper than most commercial products. You can ⅓ – ½ cup straight to your washer, or try this recipe from Dr. Axe or this recipe from Bonzai Aphrodite.
Shaving
Shaving. Using castile soap for a shaving aid is gentle on your skin and very effective! To keep it super easy, just spread a few squirts of liquid castile soap on the area to shave and go for it! If you prefer a foam, try this recipe from Wellness Mama.
Natural All-Purpose Cleaner
Natural All-Purpose Cleaner. There's nothing handier than a good all-around cleaner you can use on any surface. Castile soap is perfect for that – it's strong enough to clean tough areas but gentle enough to use on any surface, and won't irritate your skin in the process. In some cases, it works even better than store-bought products! Here's a great recipe for an all-purpose cleaner which includes borax. If you want to avoid borax, simply mix 1 part vinegar with 3 parts water, add a squirt of castile oil, a few drops of tea tree oil, and a few drops of orange or lemon essential oil.
Produce Wash
Produce Wash. Washing your produce is the way to go, even if you grew it yourself or bought it organic. In many cases, a simple rinse of H2O will do the trick, but in some cases, it's best to use a little something extra. Mix 1 tablespoon liquid castile with 2 cups of water, and keep it in a spray bottle near your sink. Spray on the produce and rinse clean. I like to use the plain liquid soap for this.
Tub and Tile Scrub
Tub and Tile Scrub. I don't know about you, but the tub is one of my least favorite things to clean. I don't understand how the place you wash yourself can get some grimy and gross. It just seems wrong! Castile soap is a great tool for getting the pesky tub clean. Sprinkle baking soda over the area you want to clean, then spray it with a solution made from 1 part castile to 3 parts water. Let it sit for a minute if needed, and then scrub!
Nasal Congestion
Nasal Congestion. Up your peppermint oil/steam bath game with some castile oil. To a bowl of steamy water, add 1 tablespoon castile soap, a few drops of eucalyptus oil, and a few drops of peppermint oil. If your kids are too little to hold their head over a bowl of hot water, you can achieve the same effect by adding the same ingredients to a hot bath – bonus, it'll get them clean in the process!
Shampoo
Shampoo. You can use about ½ tablespoon of castile oil to replace your shampoo, or if you want something more resembling typical shampoo both in smell and foam (plus less tangles), try this recipe from Wellness Mama that uses coconut milk!
Floor Cleaner
Floor cleaner. Add ½ cup soap to 3 gallons of hot water for a floor cleaner that works on any floor surface, including wood. I'm in love with the peppermint soap for this! There's something so fresh and clean smelling when it comes to the natural mint and I love it.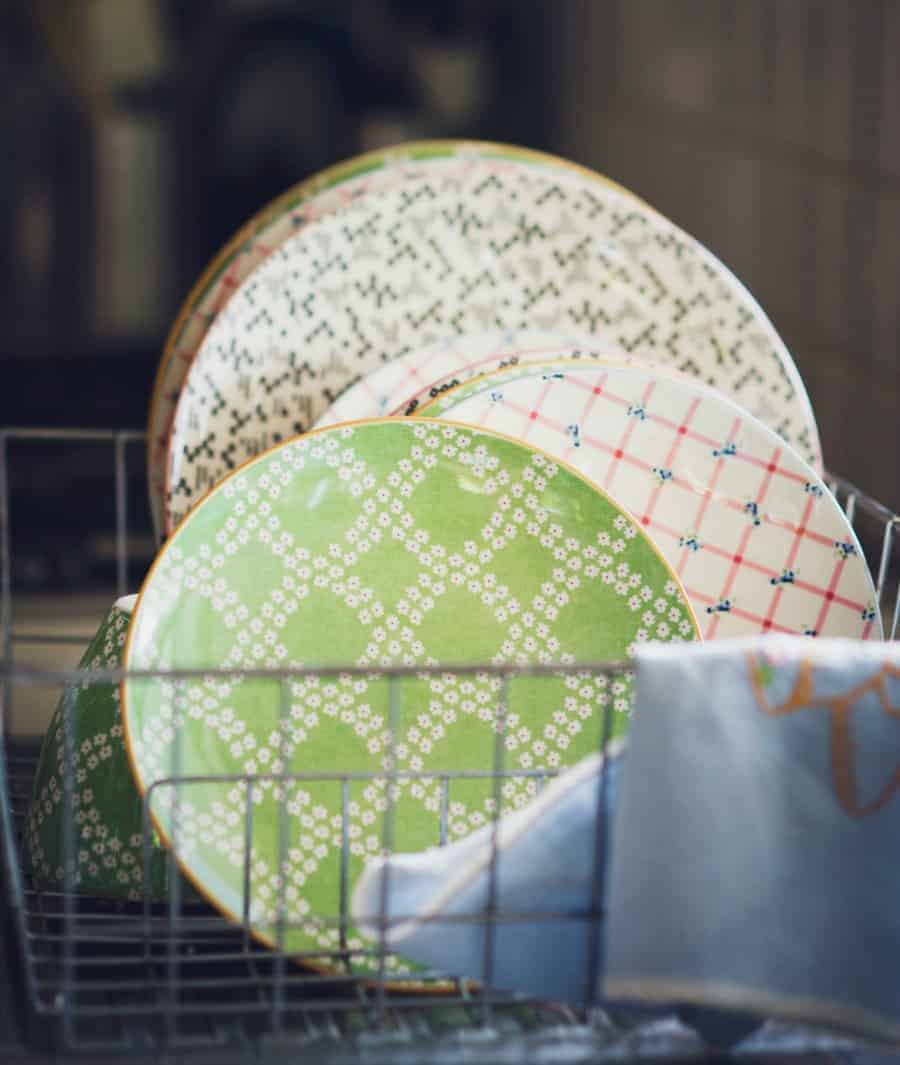 Other Awesome DIYs
Talk about a power product! I love that you can use castile soap for so many different purposes and I love knowing that it's safe for my family. How have you used castile around your home and in your family? I'd love to hear what's worked for you!
References:
https://www.care2.com/greenliving/12-great-ways-to-use-castile-soap.html
https://draxe.com/castile-soap/
https://www.buzzfeed.com/nataliebrown/castile-soap-forever
https://wellnessmama.com/119502/liquid-castile-soap-uses/
https://todayscreativelife.com/frugal-ways-to-use-castile-soap/
https://www.drbronner.com/all-one-blog/2017/06/dilutions-cheat-sheet-dr-bronners-pure-castile-soap/