Looking for easy gift ideas for your neighbor? These fun and affordable gifts are perfect for spreading holiday cheer in your neighborhood!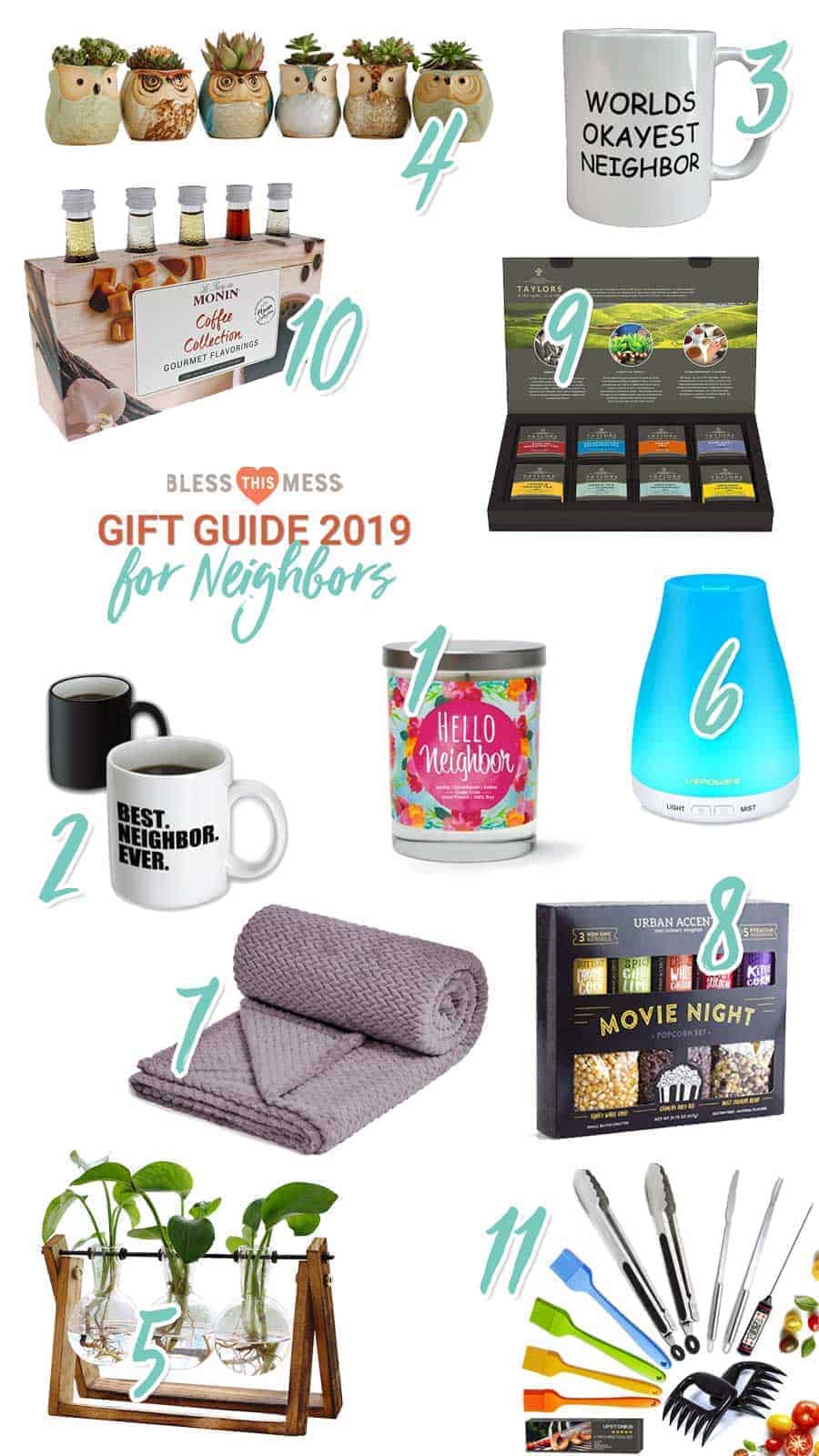 15 Gift Ideas for Neighbors that You Only Kinda Know
Do you give Christmas gifts to your neighbors? I'm sure you give gifts to your neighbors that are also your friends, but what about those neighbors that you only kind of know? I mean, it seems in poor taste to take one neighbor a gift and then pretend the others don't exist, right? Good news. It's actually really easy to find gifts for neighbors in this category. I was doing a little looking around on Amazon and actually found tons of gifts that would be absolutely perfect for this. Here are some wonderful ideas to give to your neighbors you only sorta know.
1. Hello Neighbor What better way to break the ice than with a gift that literally says "Hello Neighbor"? Candles and other home type gifts are always a safe choice to go with for gifting.
2. Best Neighbor Ever You may as well tell them now. You are the Best. Neighbor. Ever. They just don't know it yet. This coffee mug is actually jet black until you fill it with hot coffee and then the secret message is uncovered. What a fun gift idea for neighbors.
3. World's Okayest Neighbor Mug Let's face the facts, if you only kind of know them, you are probably closer to the World's Okayest Neighbor standing, and you can be proud of that. This mug is great for those with a thing for sarcasm and humor.
4. Inch Owl Succulent Pots Okay, seriously. Is there any safer gift than that of a succulent? Everyone loves succulents because they are adorable and easy to take care of.
5. Plant Terrarium with Wooden Stand Another great plant-themed gift that would look good in anyone's house. Plant terrariums are easier to take care of than you would think, too.
6. Essential Oil Diffuser Essential oil diffusers are all the rage in the home decor space, and even if they already have one, a second one can easily go into another room.
7. Super Soft Throw Blanket If there is anything that always make a great gift, it is a fuzzy throw blanket. Everyone can use an extra throw blanket sometimes.
8. Movie Night Gift Set This movie night gift set makes a fantastic gift for neighbors that you only kind of know. Everyone enjoys a good movie night, right?
9. Taylors of Harrogate Classic Tea Variety Box, 48 Count Everyone needs to have tea on hand, don't you think? A variety pack like this makes a great gift for anyone, but especially for neighbors who you only know a little.
10. Monin Gourmet Flavorings Premium Coffee Collection Help your neighbors step up their coffee game with these coffee flavorings.
11. BBQ Grill Accessories Kit Make sure your neighbors are ready to grill when the weather hits with a sweet BBQ kit.
Shopping for neighbors you don't know very well doesn't need to be difficult! Show some neighborly love with an idea from this gift guide for neighbors.