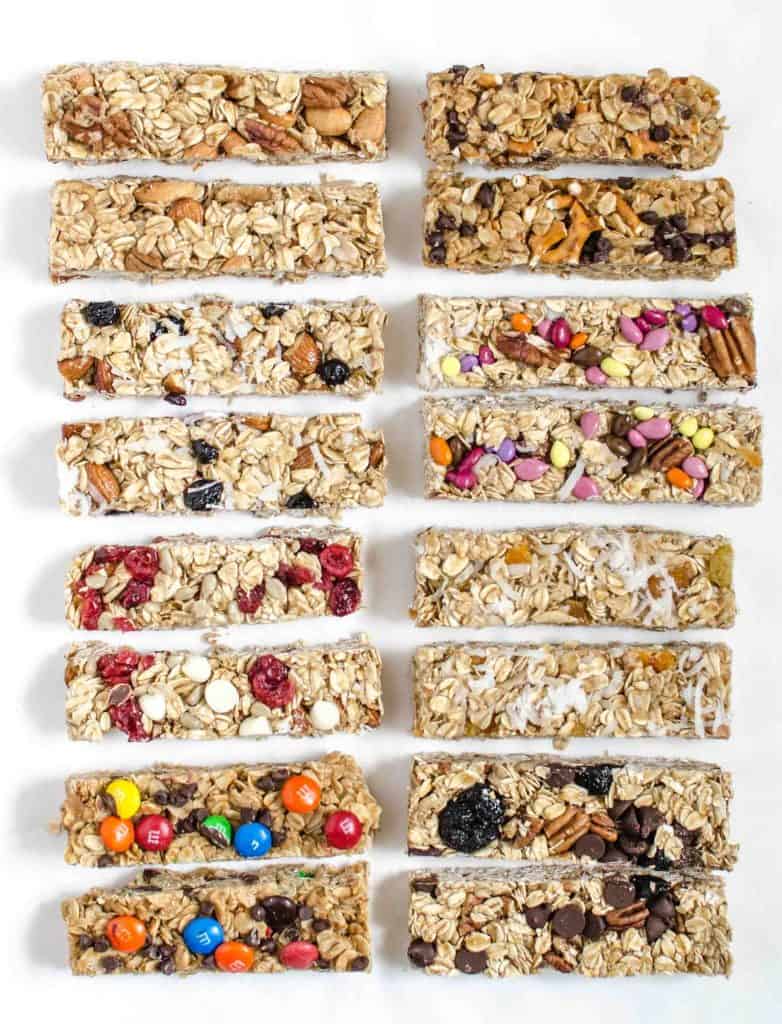 Have you ever made homemade granola bars? I did for the first time a few years ago to take with us on a trip to Yellowstone. They were delicious bits of heaven and I've been making that same recipe often for years. The other day I got a crazy idea to turn granola bars into one of my giant "# of this thing you should make" recipe posts and now I can't be stopped! I have literally made granola bars at least three times a week for the last month. They are awesome! They taste delicious, they travel well, they make great little gifts to take over to friends, and they are just plain easy to put together. Need a snack for preschool, after t-ball, or to take in the car to a game? I've got you covered.
I'm so excited about these posts because I think there's a lot of power in giving you a lot of bang for your click. In other words, no matter how you got here, I want to make sure that you don't go away with out getting some great information/inspiration. If you chose to click over to my blog I want to make your time worthwhile. So far I've done 4 Ways to Cook the Perfect Chicken Breast and 9 Staple Salad Dressings You Should Know How to Make (which is going crazy in Pinterest, hooray!), and I have so many fun things planned.
I'm so excited to share this post with you! I have spent so much time (and calories) getting things ready and you are going to love it! If this post speaks to you, you think someone else might like it, or you want to save it for later, by all means share it on your social media platforms. Pin it, facebook it, throw a picture up on Instagram and tag me (#blessthismesseats). All of those things are incredibly helpful to me and the more sharing that happens the more I'm able to turn this hobby into a job that helps my family (and my house building project). There is so much power in your sharing, you literally have no idea how important that is for me.
Thank you! And now enjoy some amazing homemade granola bars from my kitchen to yours.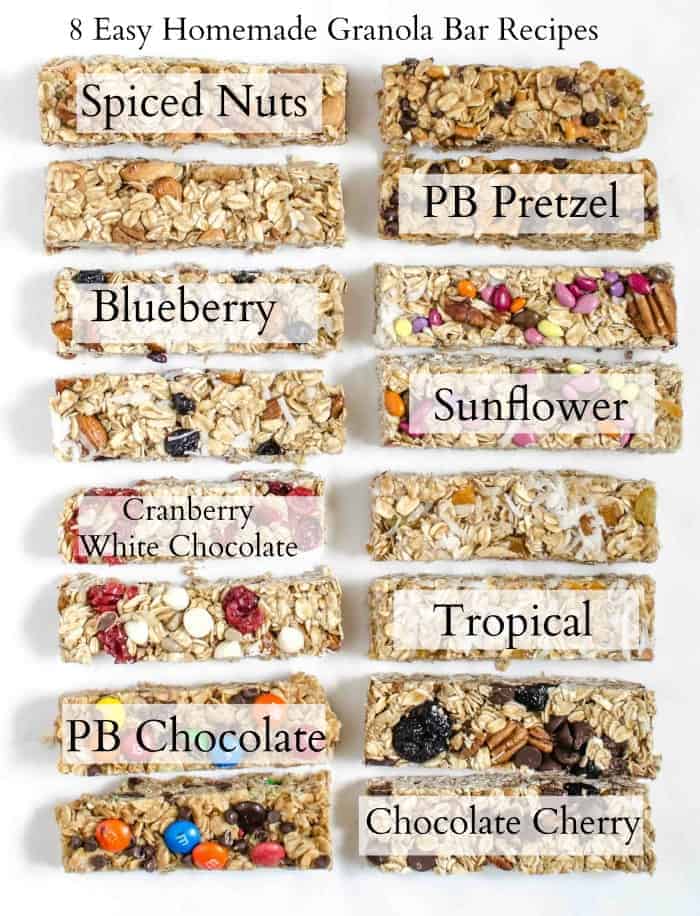 Continue reading →
There was an issue loading your exit LeadBox™. Please check plugin settings.