Christmas Magic Cookie Bars are simple holiday treats that you can probably make without needing a trip to the store. Watch out – they're addictive!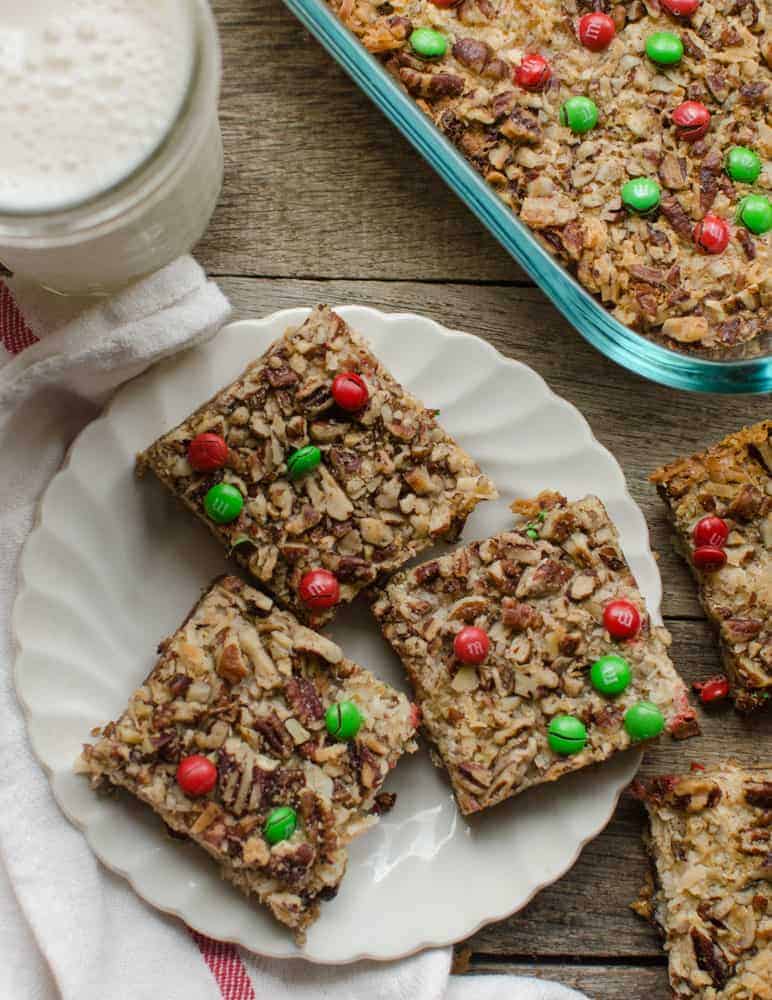 Confession: I have an outstanding "Mom Date" with a few of my girlfriends to watch Hallmark Christmas movies every Tuesday in December. We've watched Cookie Jar and another one with Candace Cameron Bure in it so far. I'm not sure how this informal mini-tradition started, but I'm so pleased it did. We planned it at a time when the bulk of our kids would be at school or preschool. So we all show up with our littlest babies, bring a treat to share, and let the littles run around while we sneak in a midday Christmas movie just because we can. This. Is. The. Life!
When I comes to treats to share, I'm all about something that's easy to put together with ingredients I have on hand. Christmas Magic Cookie Bars are just the kind of thing I'm talking about. You dump all the ingredients into a baking pan and walk away. These simple treats are extra addictive though, and just the kind of thing you'll want to take somewhere, so you aren't tempted to eat the whole pan yourself. No Hallmark Christmas movie day dates in your future? These would work well for all kinds of holiday parties, post caroling get-togethers, and church Christmas functions.
This recipe is so very adaptable too. No pecans? Try chopped almonds or leave them out all together. You can change up the candy for just about any holiday or use something like toffee pieces or butterscotch chips in their place. That's part of the "magic" of this recipe.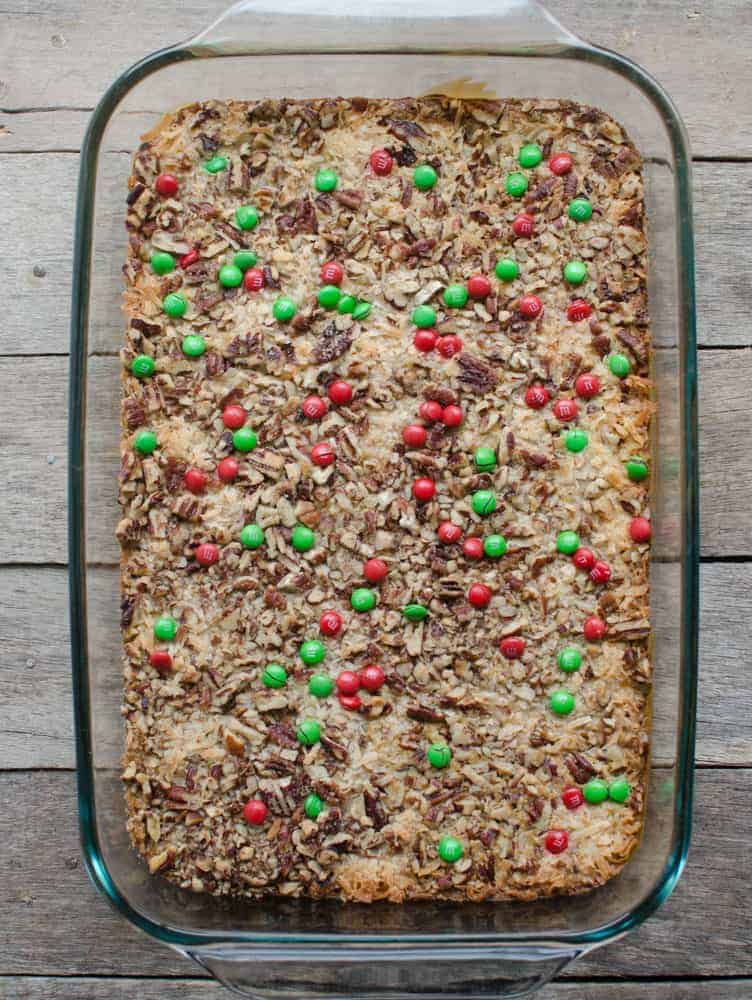 There was an issue loading your exit LeadBox™. Please check plugin settings.