I missed posting my meal plan last week, but I didn't want to skip this week so here it is, my less than famous Bless this Mess Meal Plan!
This week is going to be just as tasty as the next. I love meal planning because it takes all of the thinking out of dinner. I swear that half the work is just deciding what to make. I hope this helps to take some of the guess-work out of what you are making too!
Here are the links to the other meal plans too incase you want to look around. I actually sat down and planned the whole month and have just been sharing the dishes in week chunks. But now you have a full 4 weeks of meals which should put you very close to a whole months worth of meals! Not too shabby!
On a side note – I'll be 15 weeks along this week and FINALLY headed to my midwife (which takes me over an hour and a half to drive to!), so I'm very excited to hear that little heartbeat. I'm hoping that that simple sound will help to put some of my suffering into perspective! I'm also looking forward to a day out alone :)
Any great plans for you this week or weekend?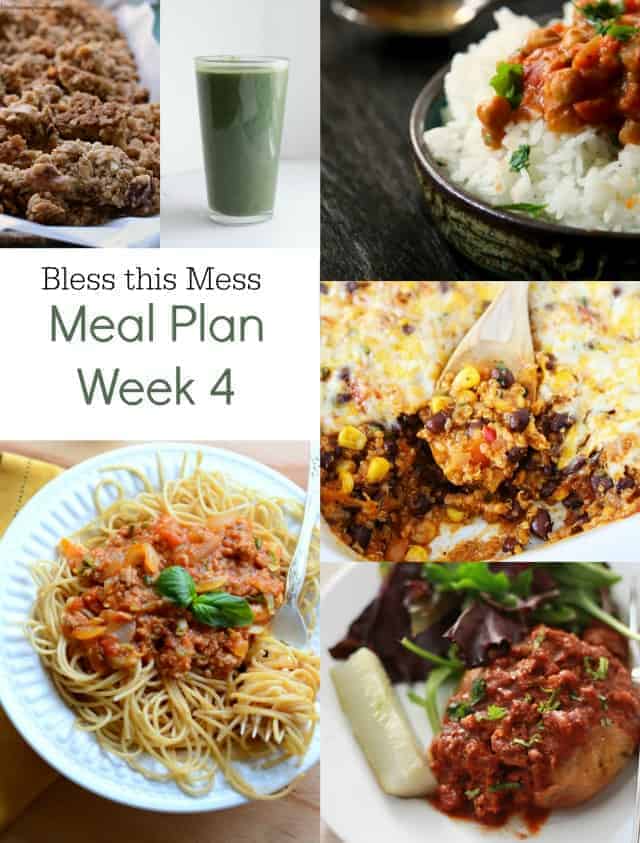 Continue reading →