Bring on all the grilled things! Southern Utah is HOT right now, and I don't even live in the hottest part of this region. The thermometer has been breaking 100 degrees plus every day and this very pregnant mom is hot. We have a swamp cooler, but it can only cool a house down by about 20 degrees (which is still so much better than no cooler!) but by the time dinner rolls around I'm a toasty mess with no desire to turn on the oven or stand over the stove. We spend almost every afternoon at the pool and the evenings cool off so nicely here since the elevation is high, but man alive are things warm in my house right at dinner time.
I bought myself a used gas grill a few years ago at a garage sale and have been learning how to grill since. Such a great investment! I'm not an expert at the grill but I'm learning and I really enjoy it. Here's my biggest tip for grilling – invest in a simple digital meat thermometer
I have this exact thermometer in black (which is cheaper than the colored ones…) and it works great. Totally worth the $10 or $12 I spent on it. And the pictures doesn't show it but mine has all of the minimum temperatures for different kinds of meat printed right on the side which is really handy. As someone who errs on the side of caution, especially when it comes to food safety and food handling, having a thermometer has saved us from over-cooked meats many times. Instead of cooking things to death "just to be safe" I now know what the temperature is and cook accordingly. It's wonderful! If you have the ninja skills of my dad or other master grillers, this might not be for you, but if you are newer to grilling, this might just take your pork chops from chewy to divine.
And now on to today's recipe: Honey Glazed Chicken Skewers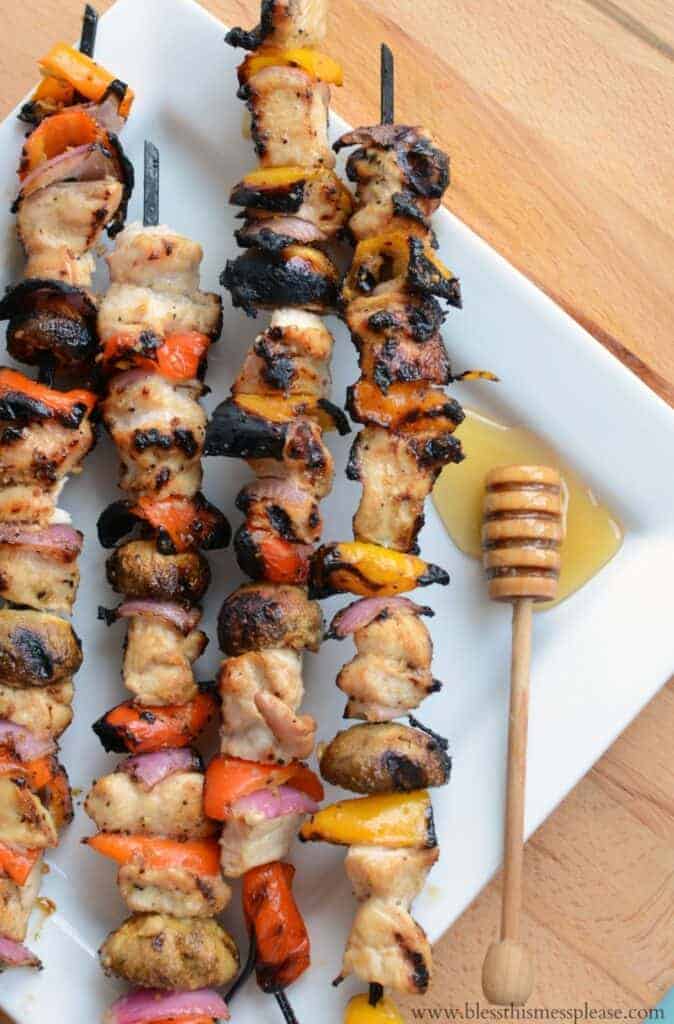 Continue reading →