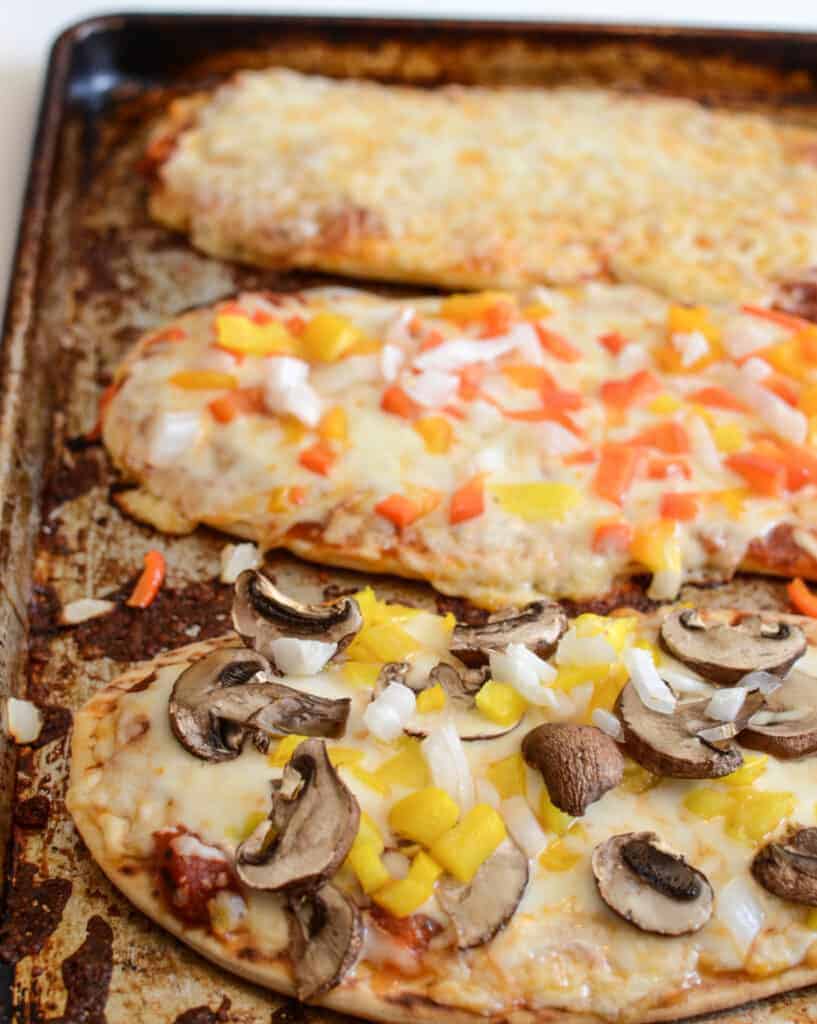 Easiest. Recipe. Ever. These flatbread pizzas are perfect to make for a quick lunch, easy dinner, and everything in between. I slice them into short strips once they come out of the oven, and everyone loves the little pizza slices. This is a great meal to get your kids to help with, or to put them in charge of completely if they are working on gaining some independence in the kitchen. This recipe is also a great way to use up odds and ends of vegetables hanging out in the fridge. I get a package of twelve flatbread from Costco; I'll use some of them when I make sweet potato or green curry, and I'll use some for making these easy pizzas. If I don't get to all of the flatbread I know that they freeze well too. Just pop them in the freezer if you aren't going to use them all, and plan on these simple pizzas when you need a meal in a pinch.
I made this recipe extra easy by using a jar of tomato pasta sauce for the sauce, but you can also make your own homemade pizza sauce really easily. Here's my favorite pizza sauce recipe from The America's Test Kitchen Family Baking Book
: 2 tablespoons olive oil, 2 cloves garlic, 1 (28-ounce) can crushed tomatoes (extra points if you home can them, which I do every summer!) – In a small sauce pan cook the oil and garlic together over medium heat until the garlic starts to smell good. Add the tomatoes and simmer until it thickens a bit, about 15 minutes. Season with salt and pepper to taste. DONE! Really. Three ingredients and it tastes amazing! When I'm feeling really lazy I just open up the tomatoes and add salt, pepper, and garlic powder to taste and stir it all together right in the can. It's not as good, but man is it better than any other pizza sauce. Sauce equals extra veggies in my books, so it's always smart to make it extra delicious.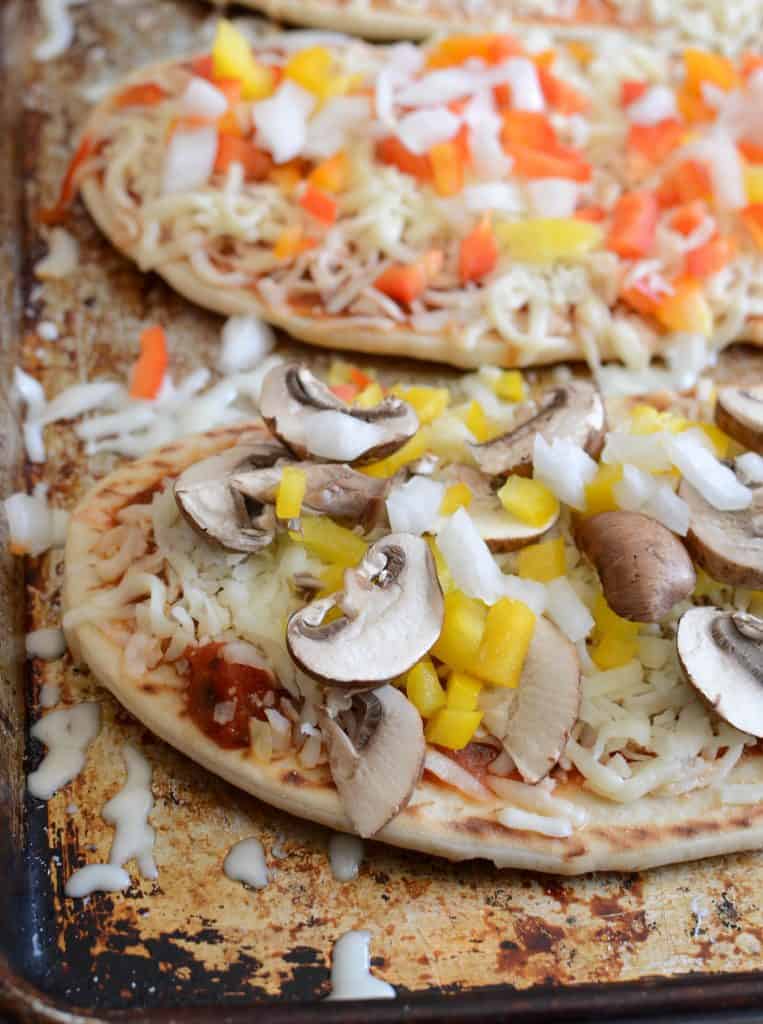 Continue reading →
There was an issue loading your exit LeadBox™. Please check plugin settings.