Healthy Slow Cooker Bean and Sausage Soup with Spinach is something to get excited about this fine Monday morning! A 1 2/3 cup serving has 230 calories, 3 grams of fat, 20 grams of protein, and 5 grams of fiber! That is awesome! Between the beans and the spinach I'm sure it has a lot of iron and other vitamins and minerals too. I love this soup!
America's Test Kitchen has a new cookbook out: The Healthy Slow Cooker Revolution
and it is definitely something to get excited about! I'm giving away a copy to two winners today, so keep reading.
If you are new to the blog, you will quickly find that I love all things America's Test Kitchen. My husband bought me two of their books for Mother's Day a few years ago and I've been hooked ever since. I'm pretty sure they don't publish a bad recipe; they all come out perfect! I was so confident in ATK and their amazing recipes that we had another family over for dinner the night I made this soup. My husband laughed because I have served many a botched new recipe to company. When I told him it was from America's Test Kitchen he was put at ease. And of course, it was fabulous.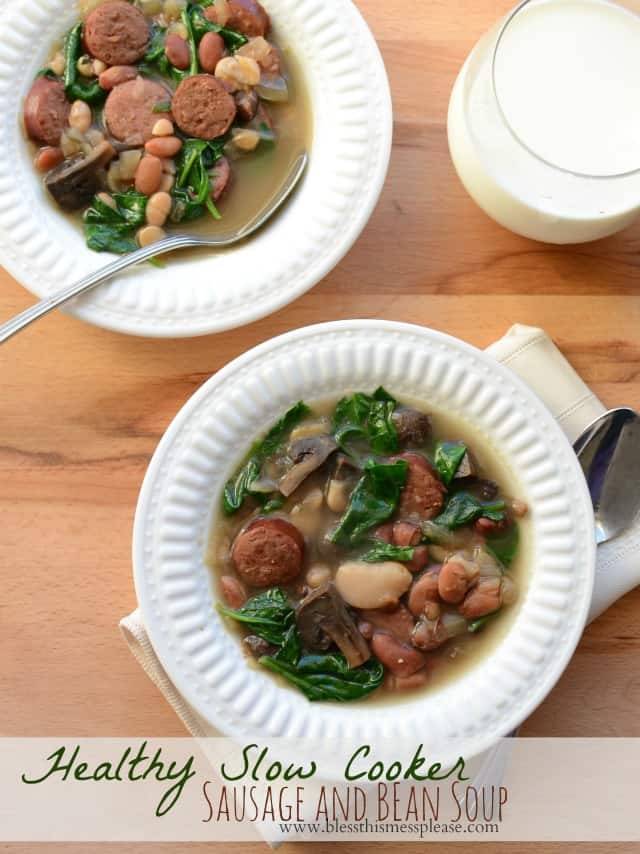 Continue reading →