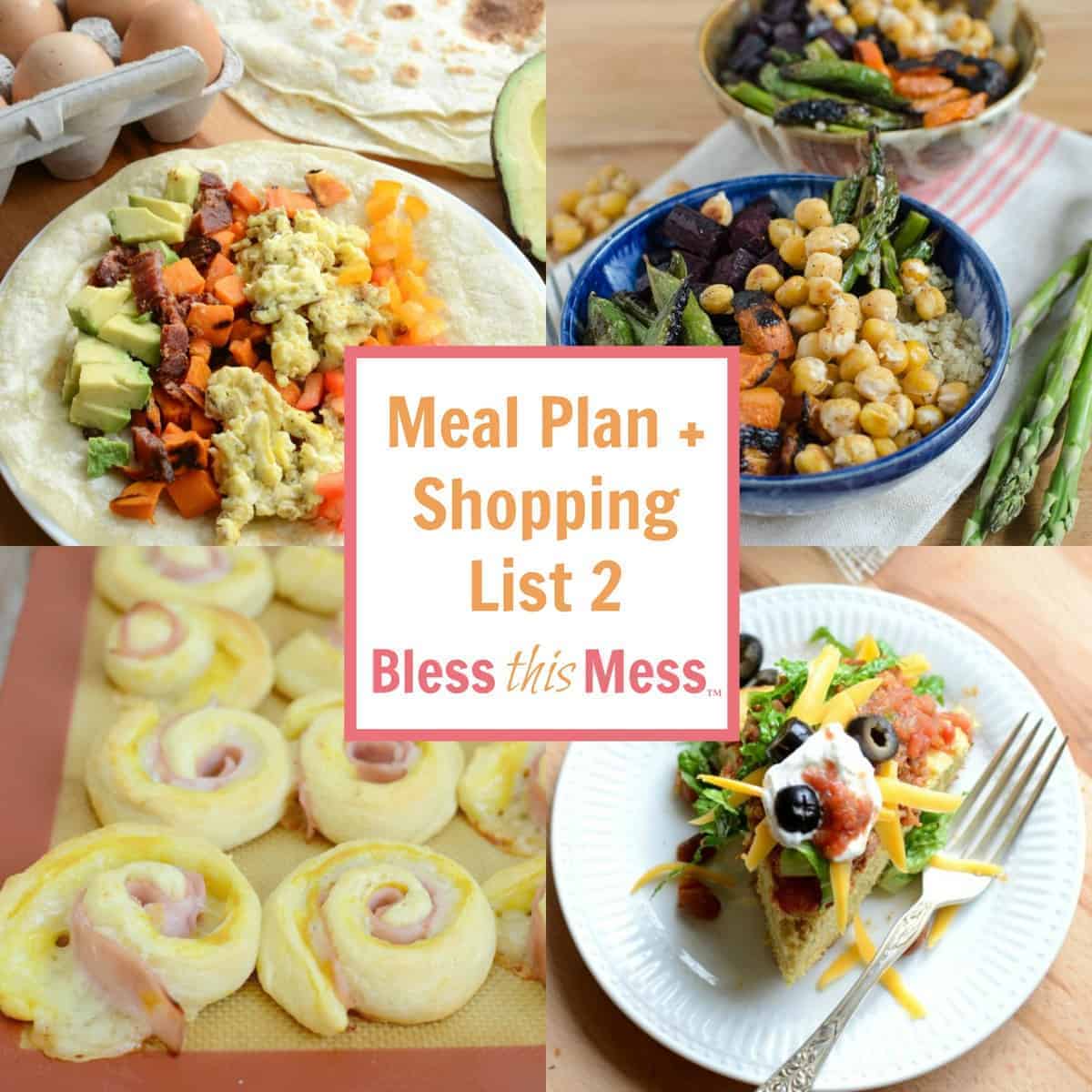 Welcome to our second weekly easy family meal plan that includes a free printable shopping list!
This is something that I've wanted to do for a very long time. The number one thing that I hear from you all is that you don't have a lot of time when it comes to getting a healthy, family friendly meal on the table. This easy family meal plan is going to help! I have come up with 5 recipes for the week + one sweet treat and made a PDF printable shopping list. All you'll have to do is collect the recipes (just visit the link under each picture and hit print), print off the shopping list, and you know what you are going to make all week-long. I thought 5 recipes was ideal because that leaves a night for eating out in the week (or going to Grandma's for dinner) and a leftover night. So really, you have a whole weeks squared away! YAY!
This easy family meal plan is full of healthy, real food dinner ideas that don't have exotic expensive ingredients. These recipes are quick and easy to make and the whole family will love them. I hope this is a game-changer for you!
Let's take a look at this week's easy family meal plan. Under each recipe are some tips and tricks on how you can prep the meals or part of the meals in advance if you are into "Food Prep Monday," as well as other useful information, tips, and serving suggestions.
There was an issue loading your exit LeadBox™. Please check plugin settings.