Handmade is so my jam, and I'm excited to bring you a whole week of simple handmade gift tutorials that you can that you can give this year! I'm starting the week off with Painted Sharpie Mugs (that won't wash off!). I've done tons of research and testing on this project and I'm confident I have the best tutorial out there!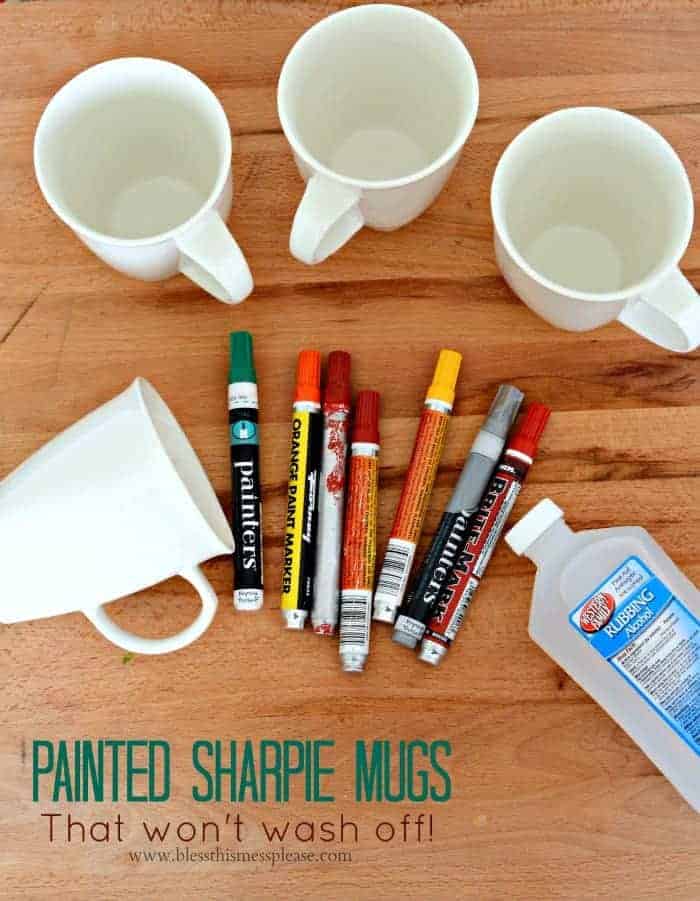 I thought I might take a little break this week from blogging because today will mark 30 straight days of blogging (!!!) and I've officially met my NaBloPoMo goal of writing/blogging every day in November. I can't believe I've made it! Thank you so much for all your love and support. That being said, I have another whole week of posts all ready for you! When you have something to share, you just have to share it!.
My friend Cassie from Back to Her Roots and I decided that it would be fun to do a handmade holiday gift palooza together this year. Have you popped over to Cassie's blog yet? You should! I link to her lots and lots because we are a lot alike and she has great content to share. She's one of my all time favorite blogging-turned-real-life friends. She's a great mom, she loves to garden, has chickens, and is also really tall (just like me!). I bet you didn't know we even talk on Skype every Monday. She's kind, helpful, and such a true supporter of all of my crazy adventures. I just know you'll enjoy her too. She's sharing a gorgeous DIY No Sew Flannel Blanket Scarf on her blog today. I can't get over how pretty (and easy!) this project was.
Stay tuned, we are both sharing a simple handmade gift every day this week! Enjoy this little endeavor from us to you.