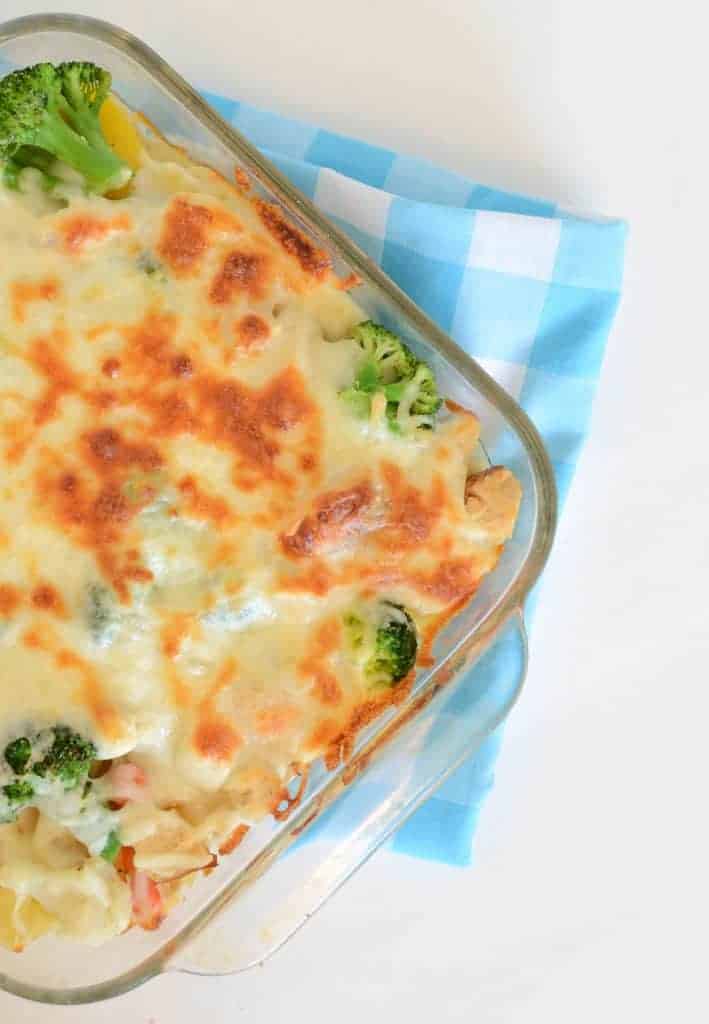 This baked pasta has been one of my favorite meals since I was newly married. I got the recipe from my Aunt RaNae and have been adapting, enjoying, and making it in all kinds of variations for years. This recipe is simple tried and true deliciousness that you are going to make over and over again. It's super versatile and fool-proof. I like to make the sauce the same every time because that's the backbone of this dish. You have a lot of options when it comes to the kinds of pasta you use (you can use lots of different shapes and different types of pasta – I make this with whole wheat pasta all of the time), the vegetables you toss in, and even the meat.
I normally use up leftover shredded chicken (hello, rotisserie chicken), but this is a great way to use just about any shredded meat you have around (did you see my post on how to make any shredded meat in the slow cooker? It's a keeper!). Honestly, you don't even have to add meat if you are after a simple meatless meal; creamy pasta and vegetables can stand alone just fine.
This baked pasta freezes well. I like to make this same amount but put it into two 9″ by 9″ baking dishes. I'll bake one for dinner and the other I cover and put in the freezer instead of cooking it. When I want to cook it, I thaw it overnight in the fridge, and then bake it until everything is hot. The noodles are a little bit softer, but cooking once and eating twice is worth having soft noodles once in a while, in my opinion. You'll have to try it and see what you think!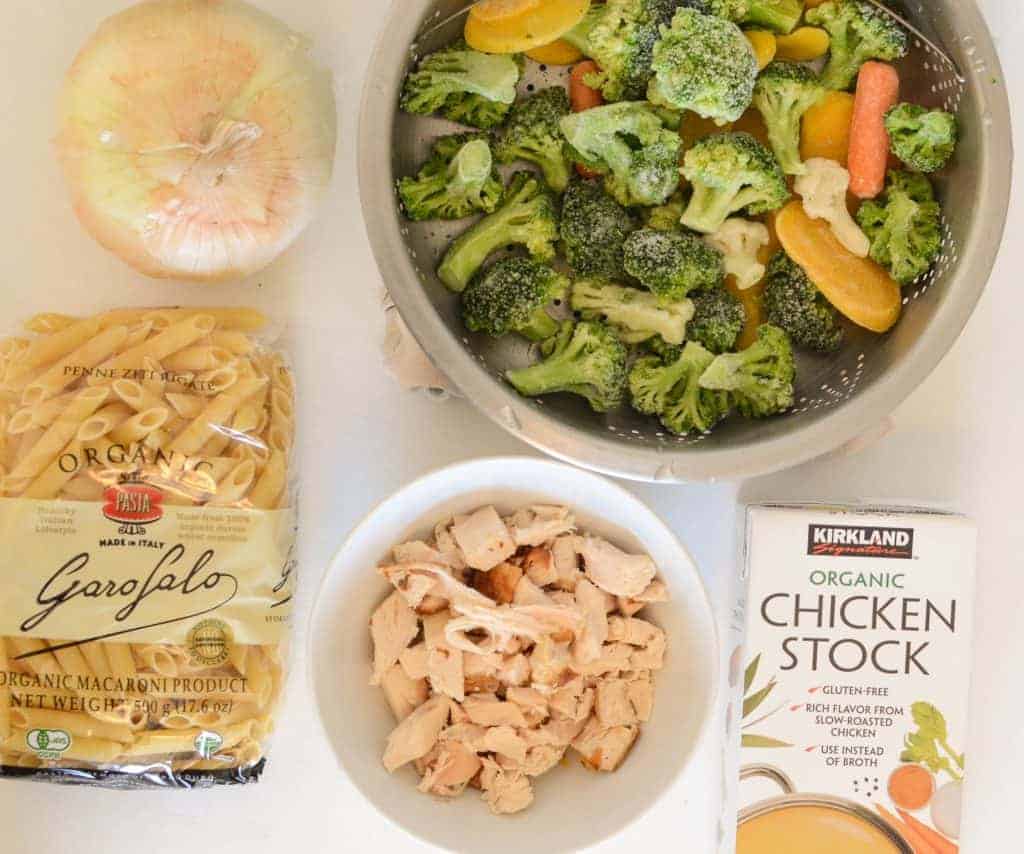 Continue reading →
There was an issue loading your exit LeadBox™. Please check plugin settings.