Warm breakfasts on cool mornings are one of my favorite things about fall. Oatmeal is a staple in our house and this is a fun, seasonal way to change your normal bowl of oatmeal into a bit of a treat. Don't worry though, it's still totally healthy and you can make it with naturally sweetened caramel (recipes at the end of the post).
The chunks of cooked apples, a little cinnamon, and just a drizzle of caramel make this caramel apple oatmeal a really fun and easy breakfast that will keep you (and the kids) full until lunch.
I'm planning on enjoying doing my last farmer's market of the season on Saturday and am hoping to find some grapes to juice and then bottle. I might also try a few pumpkin soup recipes. Other than that, it's a plan-free weekend!
What fall activities do you have planned?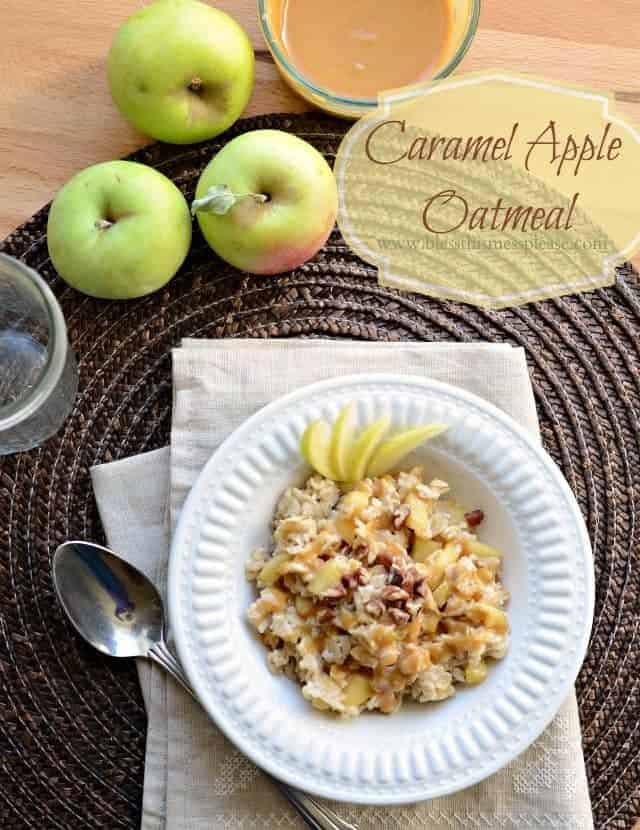 Continue reading →