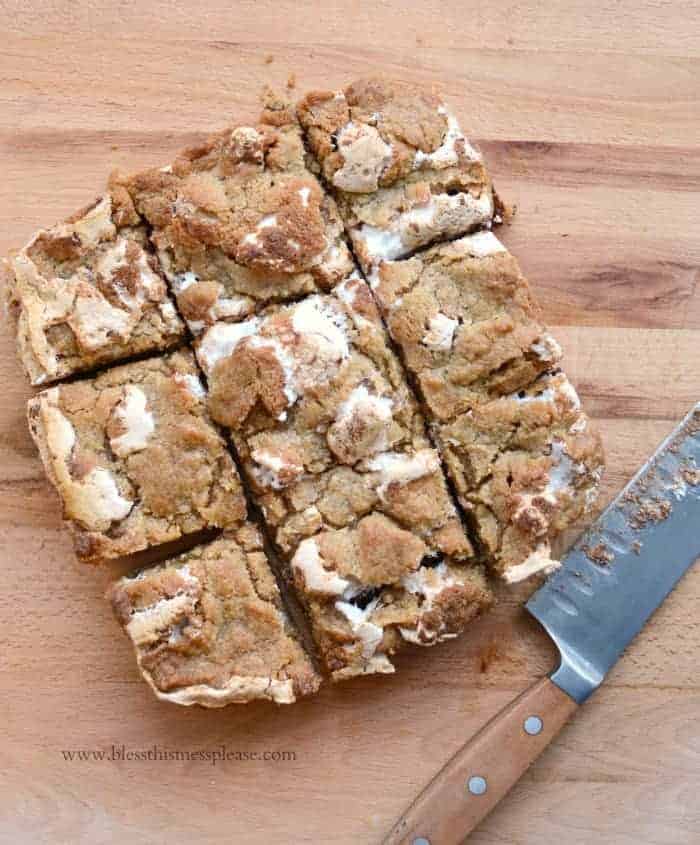 Raise your hand if you are a Nutella lover! Both hands are over my head and I'm waving them like a crazy person. Nutella is a dangerous thing to keep in my house because I just can't walk away from it. My kids love it too. My very favorite way to eat it is straight out of the jar on a pretzel. Seriously, Nutella and pretzels is the best sweet and salty combination ever.
I'm celebration World Nutella Day with this AMAZING Nutella S'mores Bar recipe just for you. This recipe. You guys. This recipe!
I've been super busy behind the scenes working on some big changes for Bless this Mess. Some of these changes have made me really sit down and define my brand and what I'm doing here. I love whole foods and eating well but part of me just can't let go of a perfect dessert. Balance in ALL things! Part of me thinks that doing only "real" or "whole" foods would be great but I need dessert in my life. Even if it's only occasionally, it's part of who I am and who Bless this Mess is! So today I'm sharing this pretty perfect dessert with you and I think you should make it ASAP. If you are going to eat a treat, this should be it. I love that is only makes an 8-inch square pan (instead of a 9 by 13 inch pan) because you will eat the whole thing.
Consider yourself warned.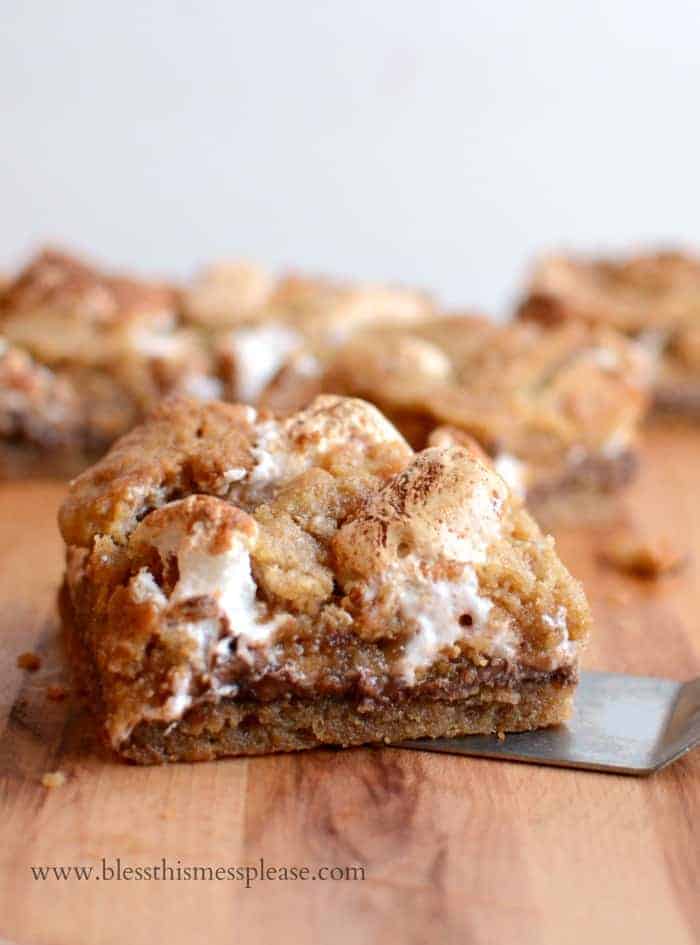 These bars a sweet, rich, and amazing. The marshmallow fluff that is peaking out under the top layer of dough gets all cooked and brown. The Nutella is such a fun chocolate without being too much. The dough has graham crackers in it. This is the best S'mores recipe out there and the best Nutella recipe around. The best of two very delicious worlds.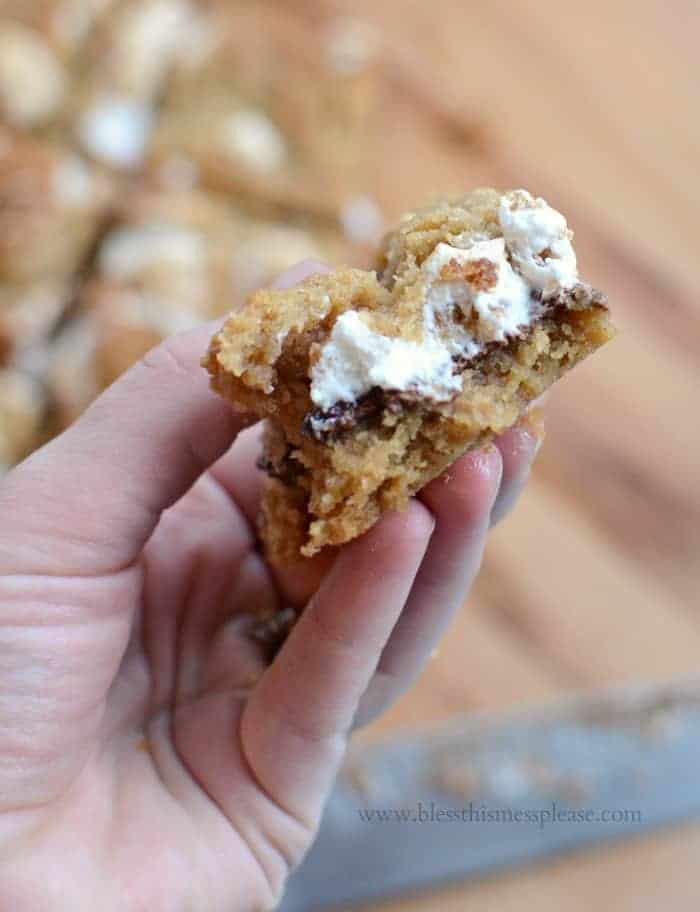 Continue reading →