Today is the first day that I've attempted to work from home since the baby was born one month ago! If you were to knock on my door right now and judge me by the state of my living room, hair, and pajama-clad kids then the day might look less than productive. If you are judging my by this post though, it's a raging success!
You need maple cornmeal biscuits in your life. They are a wonderfully simple mix between biscuit and crumbly corn bread and only take about 10 minutes to make and another 15 minutes to bake. These simple, whole grain, and naturally sweetened little gems are just perfect with a thick layer of honey butter on top. Serve them next to your favorite soup or chowder and you'll have the family singing your praises.
I teamed up with King Arthur Flour for this post. It's not a sponsored post (they aren't paying me for my work or time, but I LOVE their company and products so that ok with me), but they did send me a bag of flour and a cute biscuit cutter to work with. The funny thing is I didn't even use the self-rising flour or the biscuit cutter (I used a large scoop!). So keep reading because I want to pass on those treasures to one of you… enter below to win a package from me of some of my beloved King Arthur Flour goodies (shipped by me, provided by King Arthur Flour). Enjoy!!!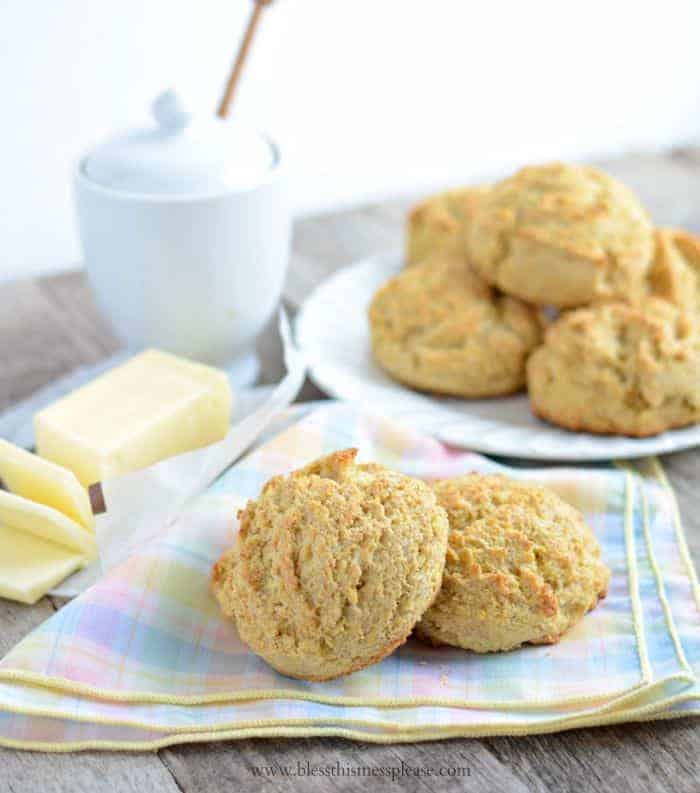 Continue reading →