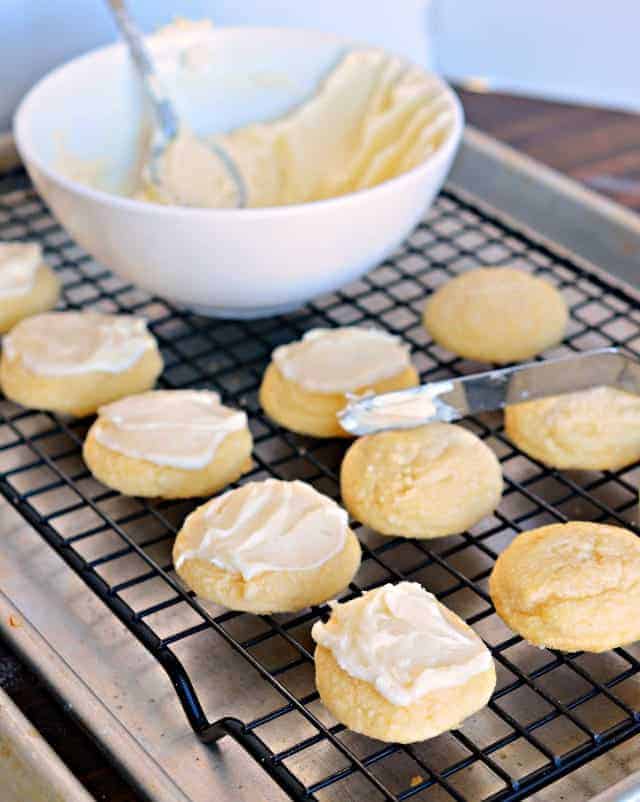 You all are the best. I received so many kind, supportive, and just down right great comments yesterday. Thanks!
In celebration of the week almost being over and Husband coming home soon, I thought I'd post a cookie recipe. I made these little gems at Christmas time and never got the recipe up, but it's worth getting back to now.
Have you ever had melt away cookies?! There are lots of variations (mint, chocolate, coffee…), but my very favorite are the deliciously simple vanilla cookies with vanilla icing. These cookies are a cross between a Mexican wedding cake cookie and shortbread in texture. They are soft but have an incredible fine crumb that just kind of melts in your mouth. And the secret to that amazing texture? Cornstarch! Who would have thought.
These were on Husband's favorite cookie list this year. He loves how simple and sweet they are without being over the top. And that texture… you really have to try them to understand how tasty it is! I'm going to make some to surprise Thomas when he gets home this weekend, and I know there will be no complaints from the kids if I do.
Enjoy!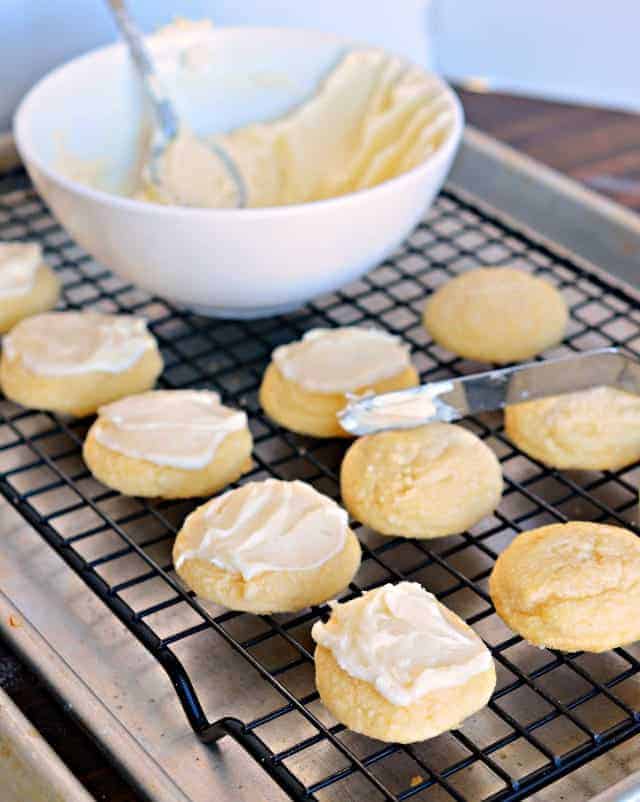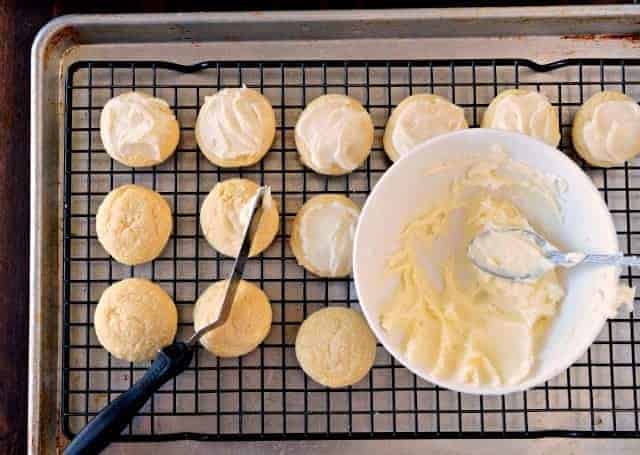 Print
Vanilla Melt Away Cookies
---
Ingredients
For the Cookies
1/2 cup powdered sugar
1 cup butter, softened
1/2 teaspoon vanilla extract
1 1/4 cups all-purpose flour
1/2 cup cornstarch
For the Glaze
1 1/2 cups powdered sugar
2 tablespoons butter, softened
1 – 2 tablespoon milk
1/2 teaspoon vanilla extract
---
Instructions
Preheat the oven to 350 degrees and line a baking sheet with a baking mat or parchment paper.
Combine the sugar and butter in a large bowl and beat until light and fluffy, about 2 minutes. Add the vanilla and combine. Add the flour and cornstarch and mix on low speed until well combined.
Cover the cookie dough and refrigerate for 30 minutes.
Shape the dough into round 1-inch balls and place a few inches apart on the cookie sheet. Bake for 10-12 minutes or until the edges are lightly browned. Let the cookies cool on the baking sheet for one minute and then remove and let them cool on a wire rack.
For the glaze, combine the powdered sugar, butter, vanilla extract and enough milk for desired glazing consistency in small bowl. Drizzle or spread the glaze over cooled cookies.
Enjoy and store any extras in an air-tight container.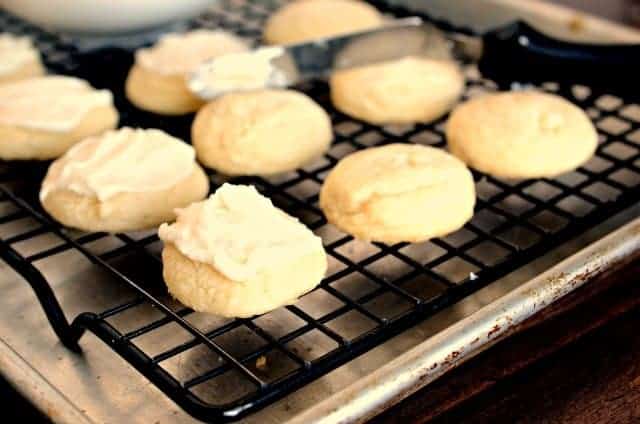 And if you thought these Vanilla Melt Away Cookies looked good, you might also like these:
Perfectly Simple Shortbread Cookies
The Last Chocolate Chip Cookie Recipe You'll Ever Try (seriously… the best recipe ever!)
Loaded Oatmeal Cookies with Browned Butter Icing from One Lovely Life
Soft and Chewy Peanut Butter Cookies