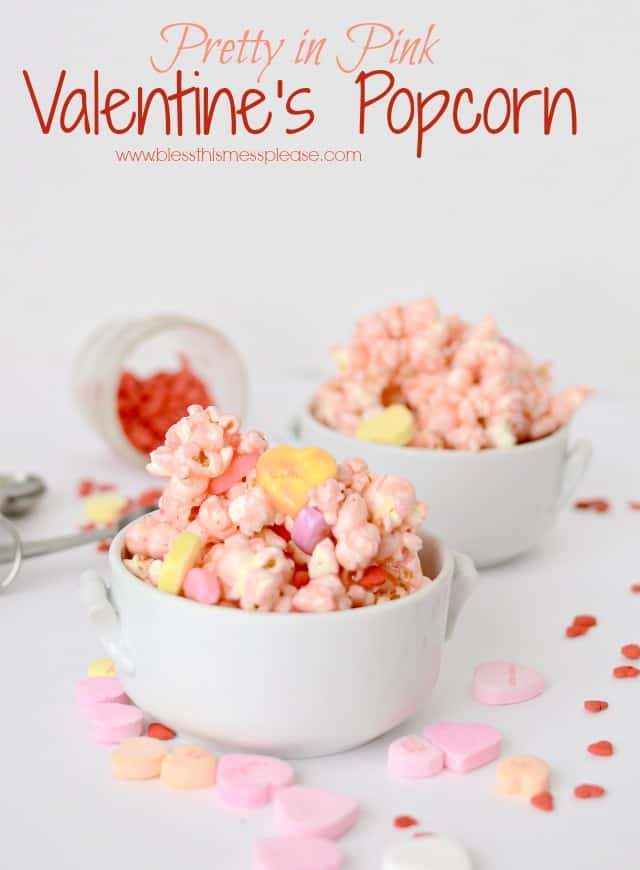 Valentine's is just around the corner!
Today I'm sharing a lovely and delicious Valentine popcorn treat. It's quick, easy, super cute, and makes a big batch. This is the perfect thing to bring to a party, make for your kids to enjoy after school, or divvy it up into those fun little cellophane bags to surprise your neighbors.
This popcorn is sweet and sticky. It has conversation hearts and sprinkles hiding in it, and it's a lovely shade of light pink. Things that are sweet, pink, and full of hearts are always a good thing in my book.
Now all you have to do it decide when you are going to make it!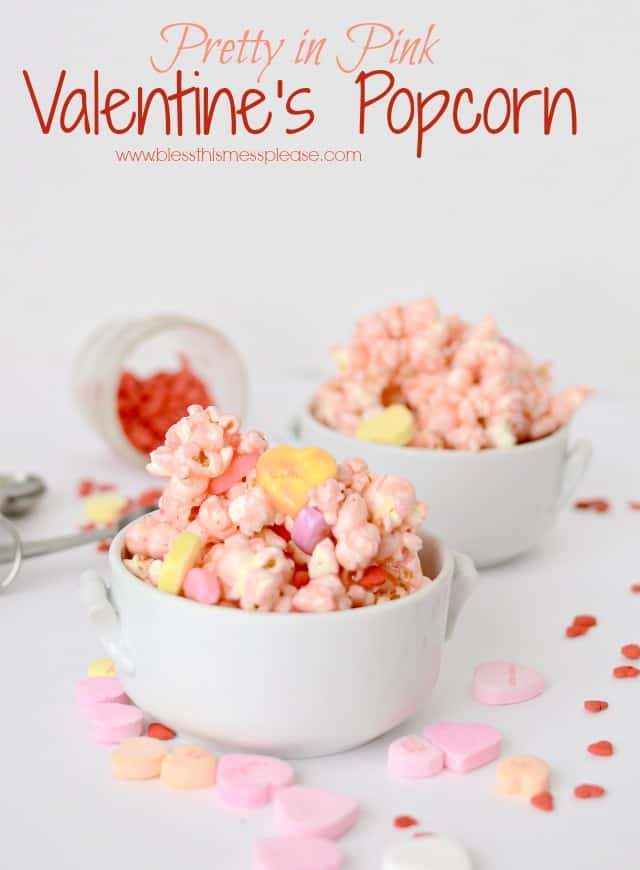 Print
Pretty in Pink Valentine's Popcorn
---
Yield:

Makes 10 cups
Ingredients
10 cups popped popcorn (about 1/2 cup unpopped kernels or so)
2 cups small conversation hearts
2 cups large conversation hearts
1 cup granulated sugar
1 cup light corn syrup
3/4 cup salted butter
1/2 tsp. salt
1 tsp. vanilla
10 drops red food coloring
1/2 cup mini sugar heart sprinkles
---
Instructions
In a large bowl mix the popcorn and conversation hearts together and set aside.
In a medium sauce pan over medium heat combine the sugar, corn syrup, and butter. Cook over medium heat until the mixture comes to a boil. Stirring often let the mixture boil for 3 minutes.
Remove from the heat and stir in the salt, vanilla, and food coloring. Pour the sugar mixture over the popcorn mixture in the bowl and stir well until everything is evenly coated. Turn the mixture onto waxed paper and then sprinkle on the heart sprinkles before the coating cools. Let the popcorn cool completely before enjoying.
Notes
Store any leftovers in an airtight container. This lasts a few days but is better eaten on the first day you made it.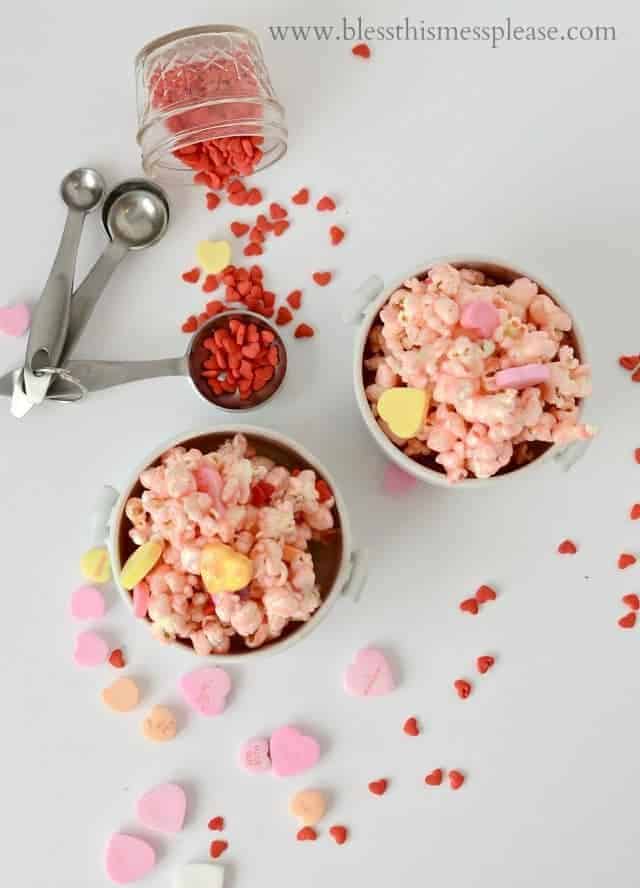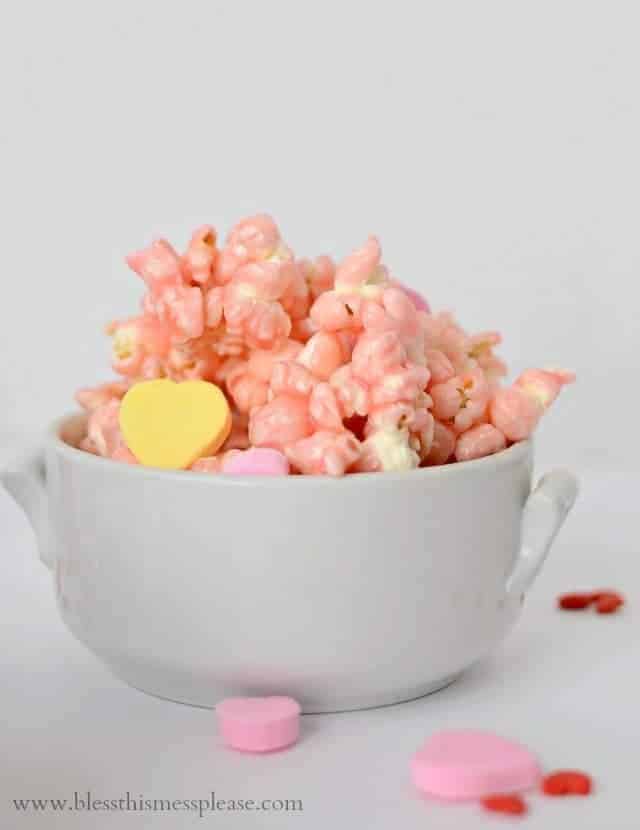 And if you are obsessed with popcorn like I am, you might also enjoy these:
Cheesy Chili Lime Popcorn
The Best Butter-Free Popcorn (Nooch Popcorn) from Gimme Some Oven
Gooey Caramel Corn (my mom's recipe)