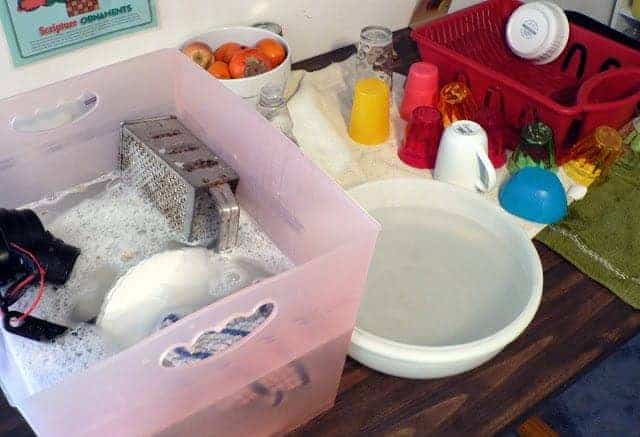 I wrote this post on Sunday night, right after Dad left.
Did I mention that Thomas also got called as Scout Master? It has been a shockingly time-consuming calling. It feels like one more thing to keep us from working on the house.
And just so you can continue to feel my pain, here is how I have been doing dishes for the last five, going on six months. Dishes in a bucket are no fun.
Now I know I'm not the only one who has something to complain about. Don't let me be the only whiny one today. What is the hard spot in your life right now?