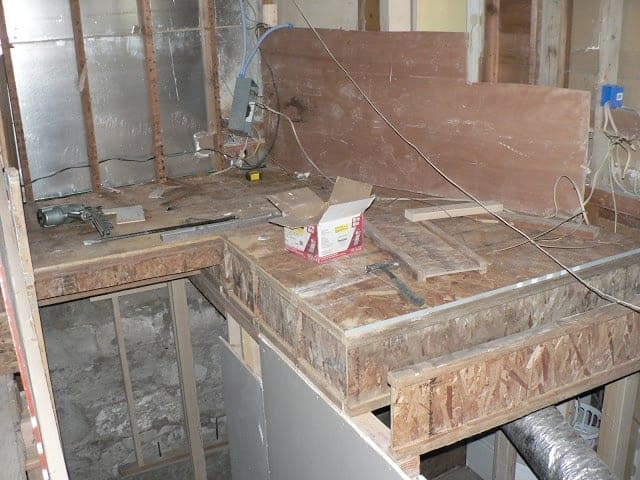 Thomas' Dad is a saint. He drives 2 hours, one way, to help us most Saturdays and they get so much done. Between Thomas working long hours at his day job, the stomach bug, Scouts, and family night on Monday we haven't worked on the house since my dad left last week. The lack of progress all week made Saturday's accomplishments seem even bigger.
The Bridge is gone! We can now walk on the future bathroom floor, just don't hit your head going through! It's a lot taller than things used to be.
This door used to be the stairs from the bathroom to the downstairs and won't exist when we are done.
So the new bathroom is L-shaped and the door will be down the hall near the door for the master bedroom (the door to the room we live in now). The part of the floor that is still not in will be a pantry.
Starting to look like real stairs!
The hall will be this tall in the end with a stair up to it.
Exciting isn't it? Thanks for all the hard work Thomas and Thomas's Dad!