When it comes to comfort food that packs a punch of flavor, few dishes can compare to the delightful concoction known as Lemon Chicken Pasta.
At the heart of this dish lies the star of the show – lemon. Its bright and citrusy notes infuse the entire dish with a refreshing and uplifting quality. The lemon zest and juice not only enhance the flavor of the chicken but also provide a welcome contrast to the richness of the pasta. The zest adds a fragrant aroma, while the juice contributes a vibrant tanginess that cuts through the richness, making each bite a burst of deliciousness.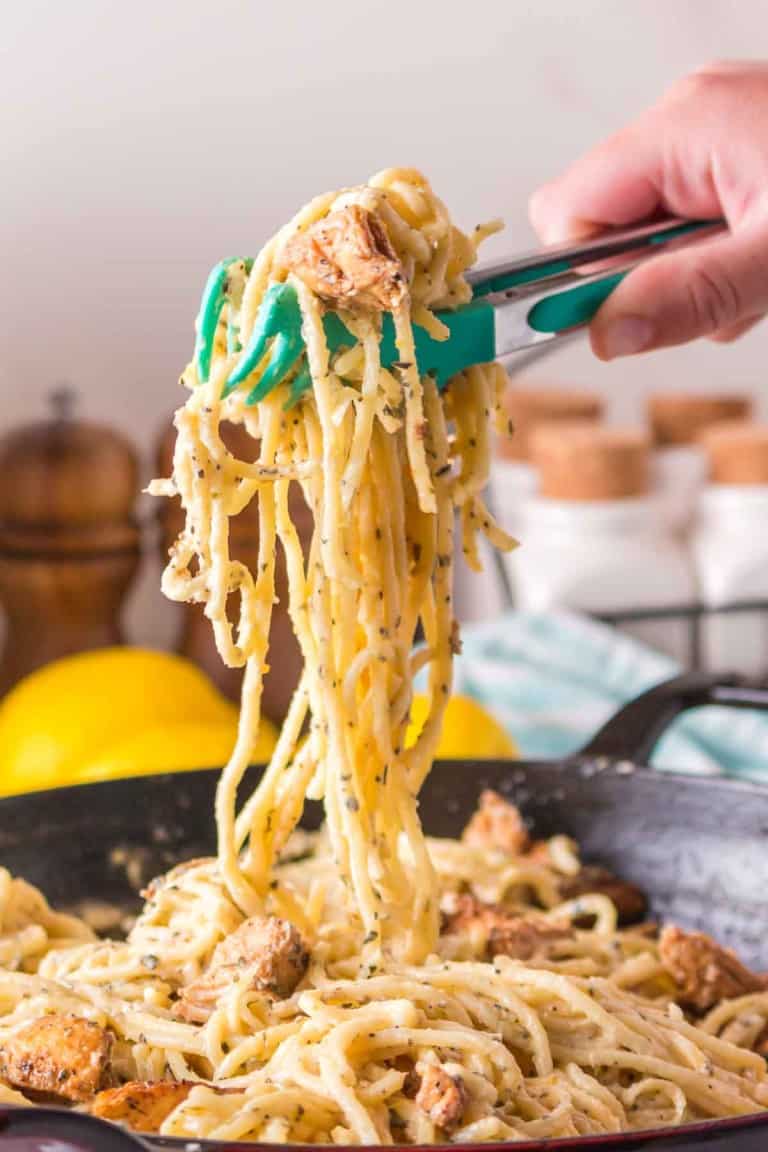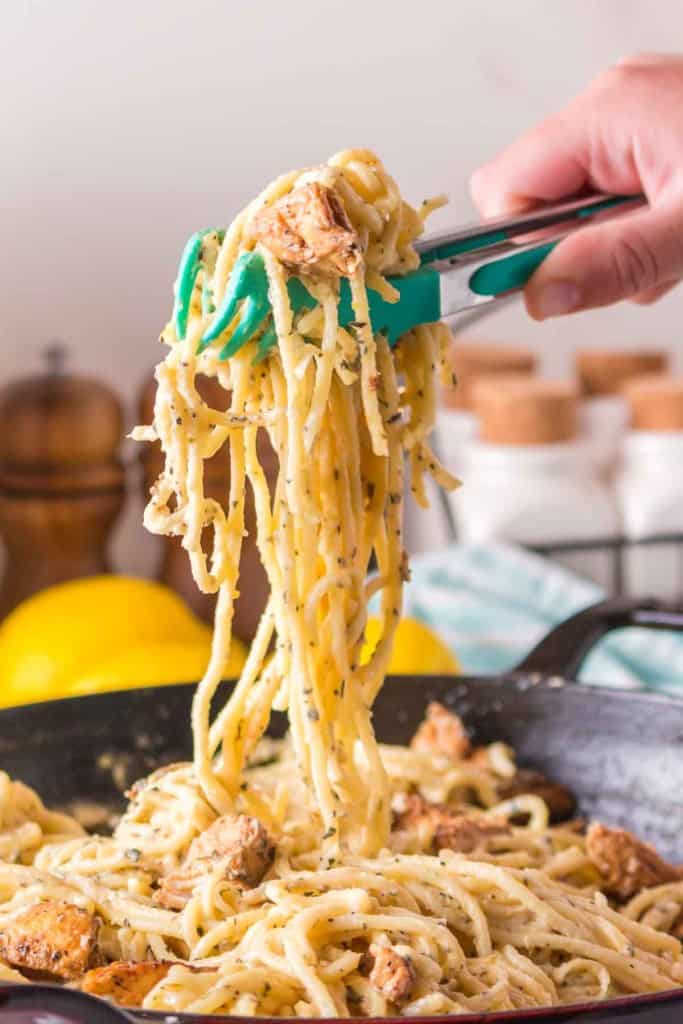 Lemon Chicken Pasta
The succulent chicken in lemon chicken pasta brings a fulfilling and hearty element to the dish. Tender pieces of cooked chicken absorb the lemony essence, creating a perfect harmony between the flavors. Whether grilled, sautéed, or roasted, the chicken complements the pasta and lemon sauce, making it a protein-packed delight that satisfies both meat lovers and pasta enthusiasts.
The choice of pasta for this dish is crucial. Generally, lighter pasta varieties such as linguine, fettuccine, or angel hair are preferred. Their delicate texture allows the lemon sauce to cling to the strands, ensuring that every bite is coated with the tantalizing flavors. The interplay between the tender pasta and the zesty sauce creates a symphony of textures that is incredibly satisfying to eat.
Lemon chicken pasta is a go-to for busy weeknights or last-minute gatherings. It's relatively quick to prepare and requires minimal ingredients.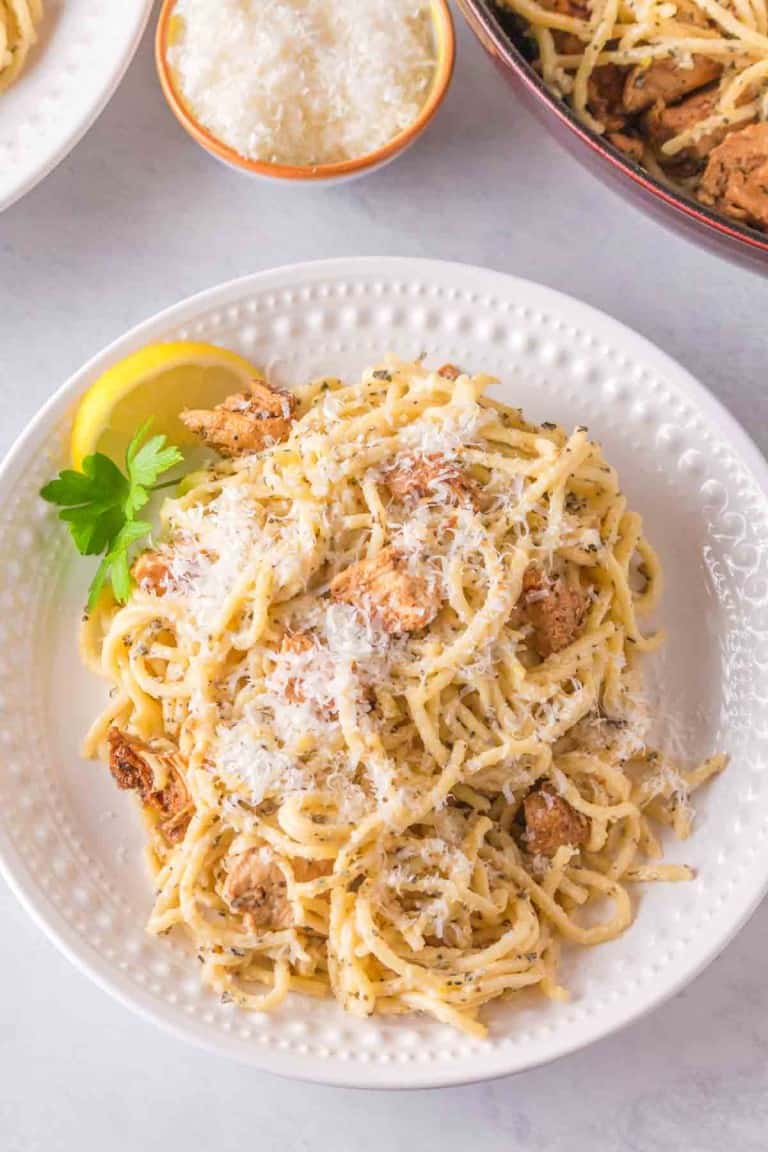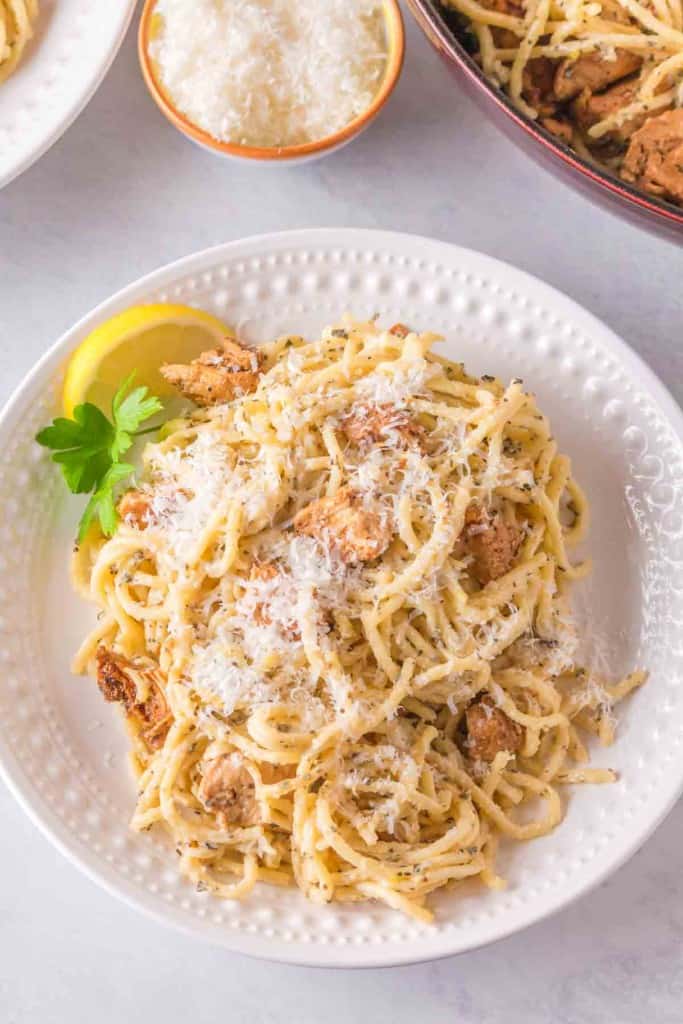 Ingredients
Pasta
Chicken filets
Lemon pepper
Butter
Flour
Garlic powder
Chicken broth
Heavy cream
Lemon zest
Lemon juice
Parmigiano cheese
Basil
Keep scrolling to find a full, printable recipe with a detailed ingredient list.
Recipe Instructions
Cook pasta per package instructions.
Season and brown chicken in olive oil.
Cut cooked chicken into pieces.
Make sauce with butter, flour, broth, and cream.
Add lemon zest, juice, cheese, and basil to sauce.
Mix pasta with sauce and chicken.
Serve and enjoy!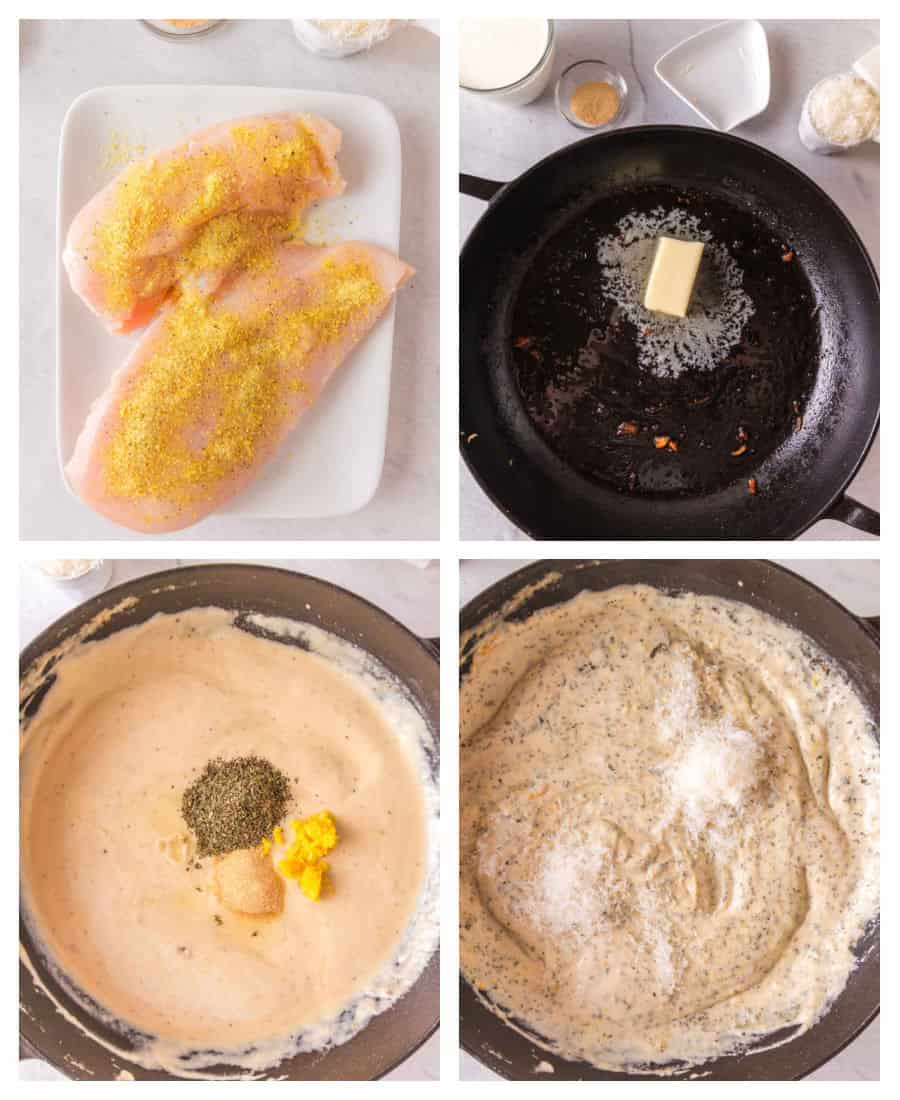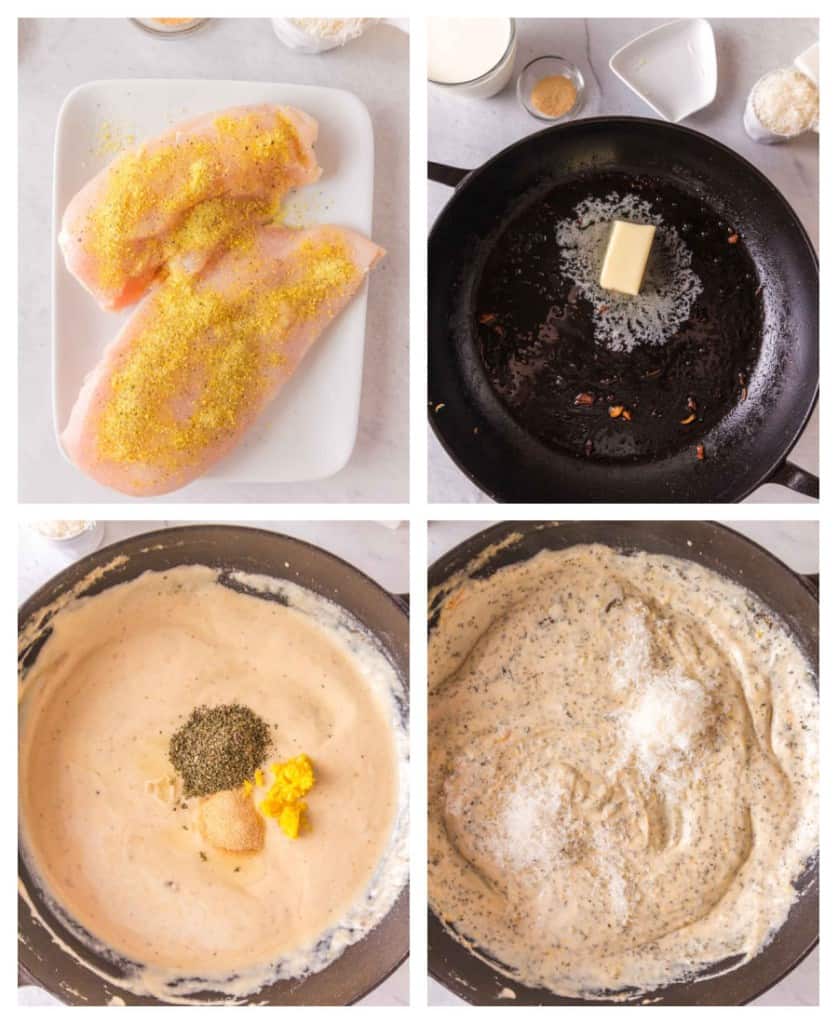 Frequently Asked Questions
Can I use a different type of pasta?
Absolutely! While lighter pasta like linguine or fettuccine works best, you can use your favorite pasta variety. Just adjust cooking times accordingly.
Is there a substitute for heavy cream?
Yes, you can try using half-and-half or milk for a lighter option. Keep in mind that the consistency and flavor might vary slightly.
How do I store leftovers?
Place any leftovers in an airtight container and refrigerate. Reheat gently on the stovetop or in the microwave, adding a splash of water if the sauce has thickened too much.
Can I add vegetables to the dish?
Absolutely! Spinach, cherry tomatoes, asparagus, or bell peppers are great choices. Add them during the sauce step for extra flavor and nutrition.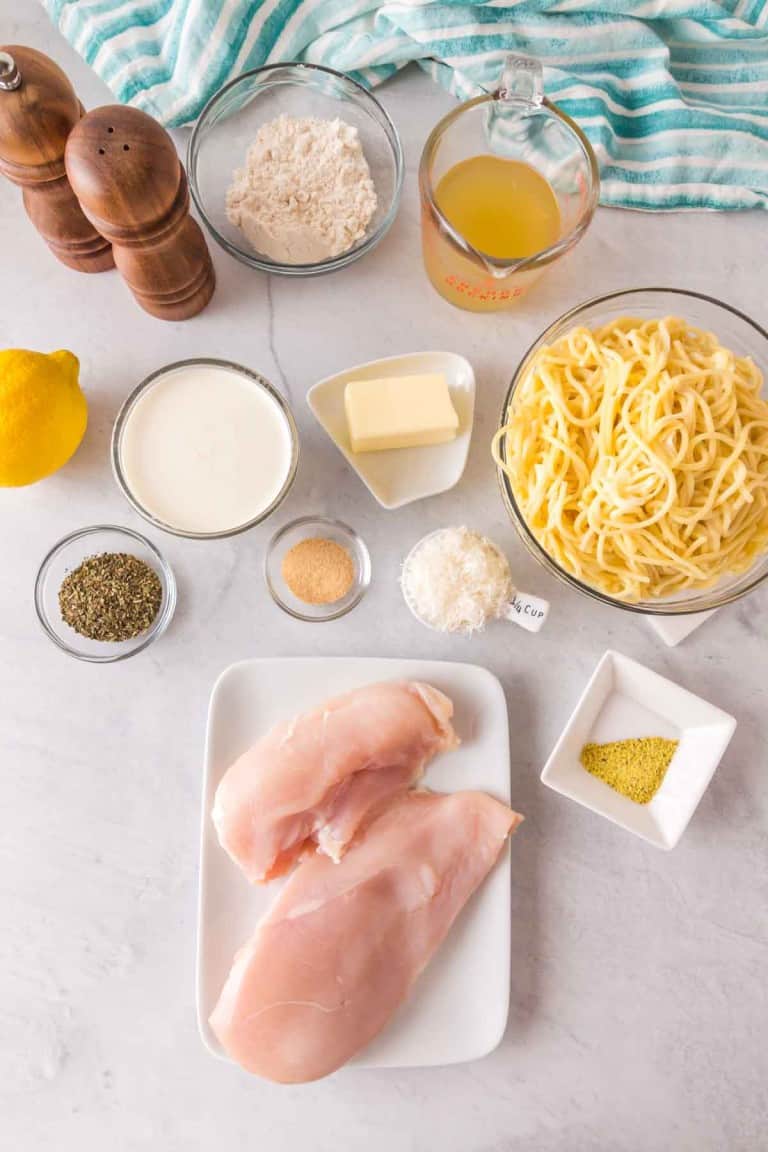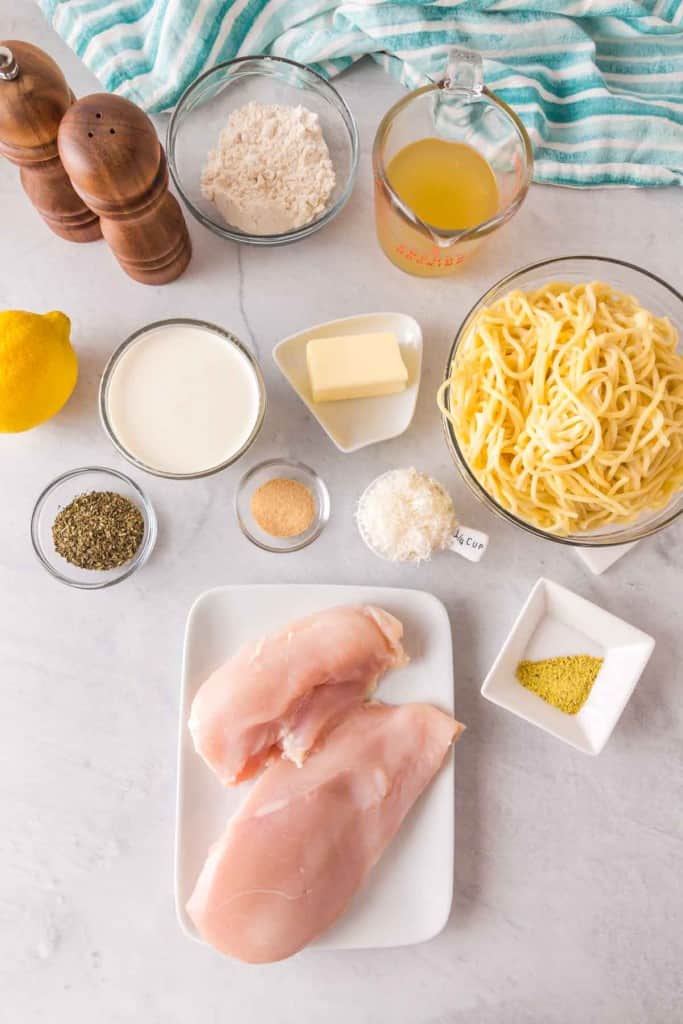 More Recipes
If you've tried this Lemon Chicken Pasta recipe or any other recipe on Bless This Mess, then don't forget to rate the recipe and leave me a comment below! I would love to hear about your experience making it. And if you snapped some pictures of it, share it with me on Instagram so I can repost on my stories.
📖 Recipe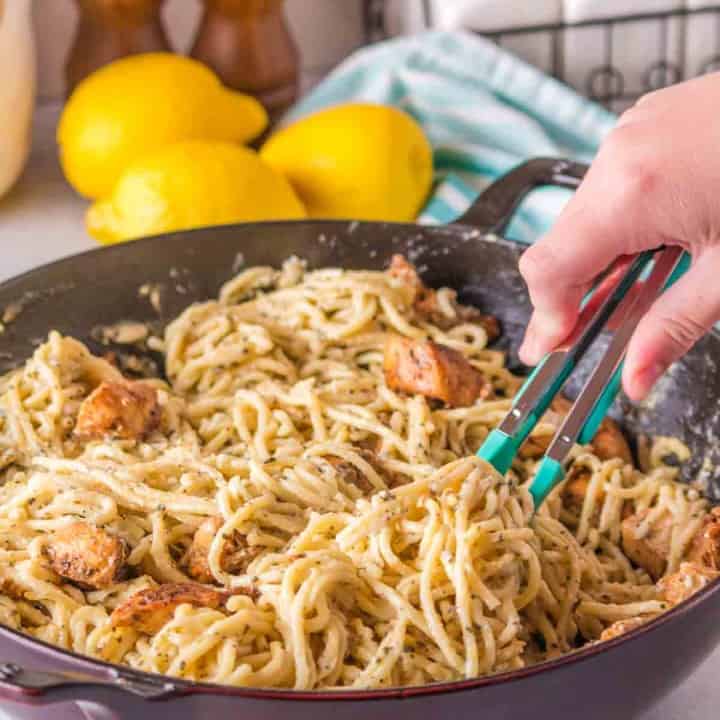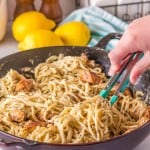 Print Recipe
Lemon Chicken Pasta
Lemon chicken pasta is a go-to for busy weeknights or last-minute gatherings. It's quick to prepare and tastes delicious.
Ingredients
12

ounces

pasta

1

pound

chicken filets

1

teaspoon

lemon pepper

½

teaspoon

salt

½

teaspoon

pepper

¼

cup

salted butter

¼

cup

all-purpose flour

1

teaspoon

garlic powder

½

cup

chicken broth

¾

cup

heavy cream

1

tablespoon

lemon zest

1

tablespoon

lemon juice

¼

cup

fresh grated Parmigiano cheese

1

tablespoon

basil
Instructions
Cook the pasta according to the direction on the package.

Unpack the chicken, pat dry with a paper towel.

Sprinkle each filet with lemon pepper, salt, and pepper.

Gently press down so the seasonings adhere to the chicken.

In a large skillet, warm 3 tablespoons of olive oil over medium heat and brown the chicken 4 minutes on each side.

Take the chicken out and cut into bite pieces and place back into the skillet and cook until the internal temperature reaches 165 degrees F.

Use a heat-proof spoon to move the chicken around so it cooks more evenly. Add more olive oil if necessary.

Once the chicken has reached 165 degrees F. Take it out of the pan into a bowl and set aside.

In the same skillet, over medium heat, melt the butter.

Once the butter is melted, add the flour and whisk together to make a thick paste.

Add the chicken broth and whisk to combine.

Add the heavy cream and mix well.

Once all ingredients are combined, take off the heat and add the lemon zest, lemont juice, Parmigiano cheese, and basil

Mix well.

Add the cooked pasta to the sauce and mix to coat the pasta.

Serve and Enjoy!
Notes
I've had good luck swapping the flour out for gluten free flour if needed.
Store the leftovers in the fridge for up to 4 days.I used spaghetti but you can use any pasta you like like Rotini, shells, Rigatoni, Penne...
Nutrition
Calories:
759
kcal
|
Carbohydrates:
73
g
|
Protein:
40
g
|
Fat:
34
g
|
Saturated Fat:
19
g
|
Polyunsaturated Fat:
2
g
|
Monounsaturated Fat:
9
g
|
Trans Fat:
0.5
g
|
Cholesterol:
158
mg
|
Sodium:
741
mg
|
Potassium:
701
mg
|
Fiber:
3
g
|
Sugar:
4
g
|
Vitamin A:
1125
IU
|
Vitamin C:
5
mg
|
Calcium:
140
mg
|
Iron:
2
mg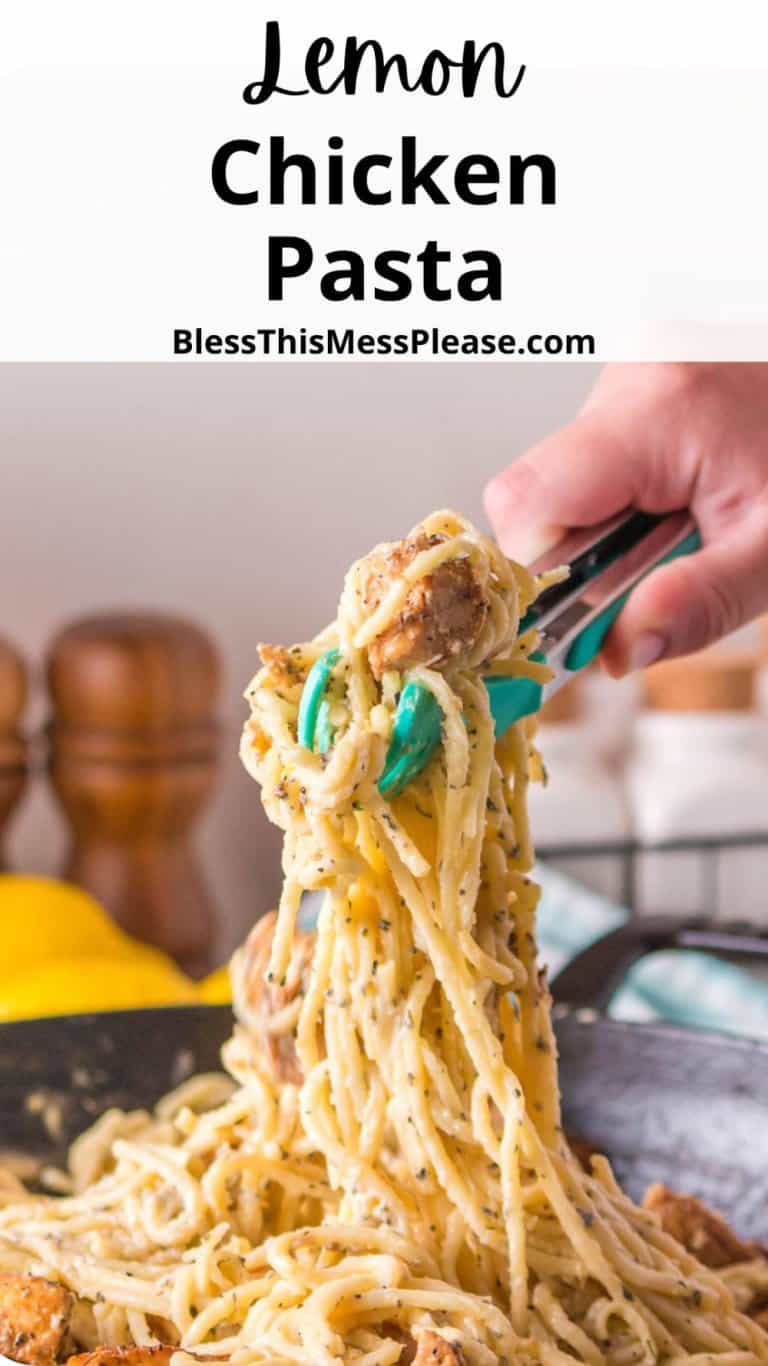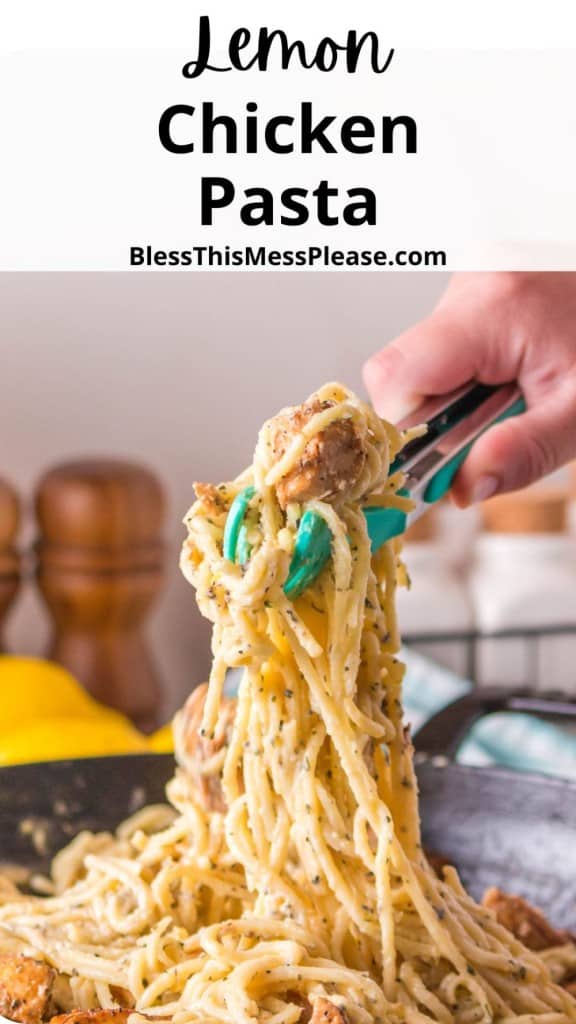 Lemon chicken pasta is a testament to the fact that simple ingredients, when combined thoughtfully, can create culinary magic. With its zest-infused chicken, perfectly cooked pasta, and tantalizing lemon sauce, it's a dish that satisfies not just your hunger but your craving for vibrant flavors.