Pretend you're at the grocery store, eyeing a bunch of pineapples stacked in a corner. You're craving that juicy, tropical goodness, but you're wondering, "How can I tell if a pineapple is ripe?" Fear not, my pineapple-loving pals, because we've got the scoop on how to pick a pineapple that's ripe, sweet, and totally worth the adventure.
Checking the ripeness of a pineapple involves using your senses to assess its appearance, smell, and feel.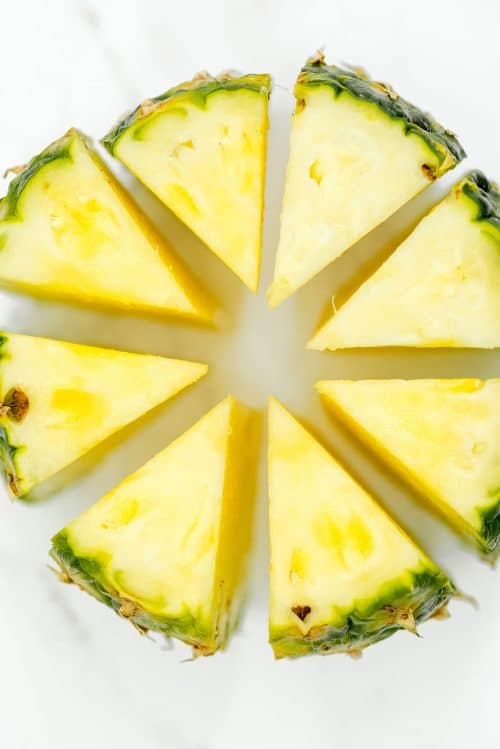 How to tell if a Pineapple is Ripe
1. Check the Color: Look for a pineapple with a vibrant golden color on the skin. Pineapples with too much green are likely underripe.
2. Look for Browning Spots: Examine the pineapple's skin for small brown spots or freckles. Brown spots are a sign of ripeness and indicate that the fruit has developed sugars.
3. Give it a Squeeze: Squeeze the pineapple gently. It should yield slightly to pressure without being too soft or mushy. If it feels too firm, it's not ripe enough.
4. Consider the Weight: A ripe pineapple should feel heavy for its size, indicating juiciness.
5. Smell the Base: Give the bottom of the pineapple a gentle sniff. A sweet, tropical aroma indicates ripeness. If it lacks fragrance, it may not be fully ripe.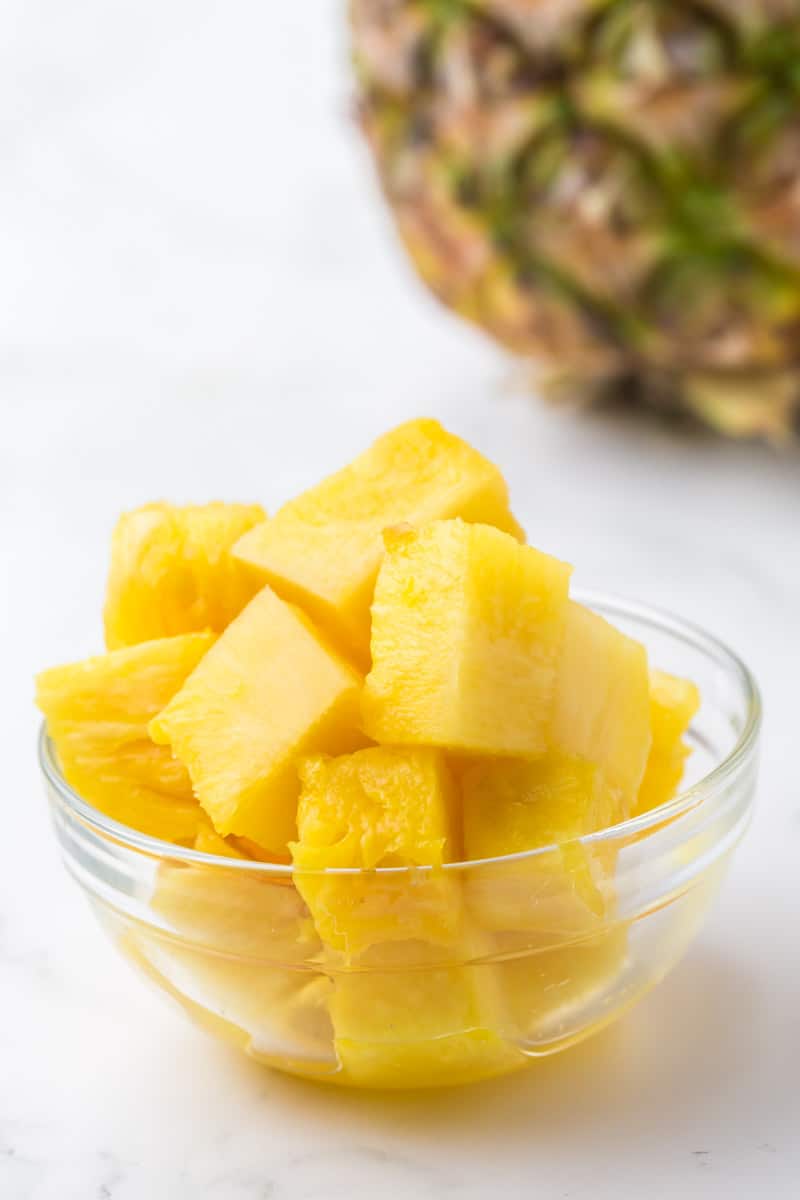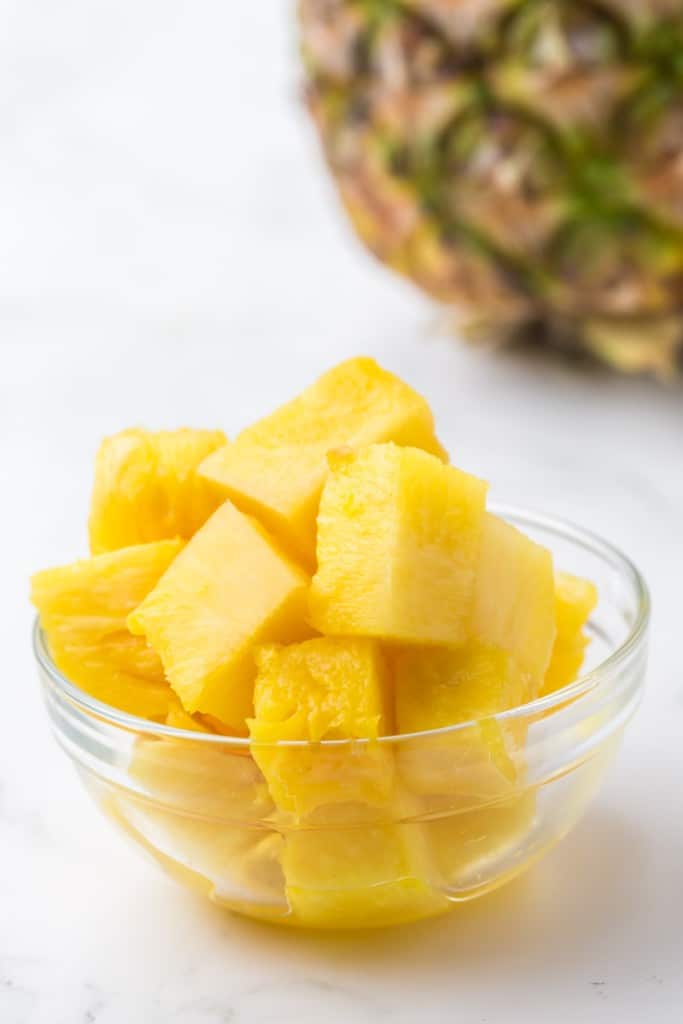 How to Increase a Pineapple's Sweetness
If you have a pineapple with too much green or lacking perfect sweetness, there are a couple of methods you can try to enhance its flavor:
1. Pineapple Upside Down: This method doesn't technically ripen the fruit but can enhance its sweetness. You can place the pineapple in a container or larger bowl and store the pieces upside down for a few hours. Some people believe that doing this helps distribute the sugars, making them taste sweeter.
2. Paper Bag Method: Place the pineapple in a paper bag and fold it closed. The bag traps the ethylene gas naturally produced by the fruit, which may encourage further ripening. Keep the paper bag at room temperature and check the pineapple daily until it reaches your desired level of ripeness.
Keep in mind that while these tips can help you determine if a pineapple is ripe, they might not always be foolproof. It might take a bit of practice to become confident in your ability to choose ripe pineapples.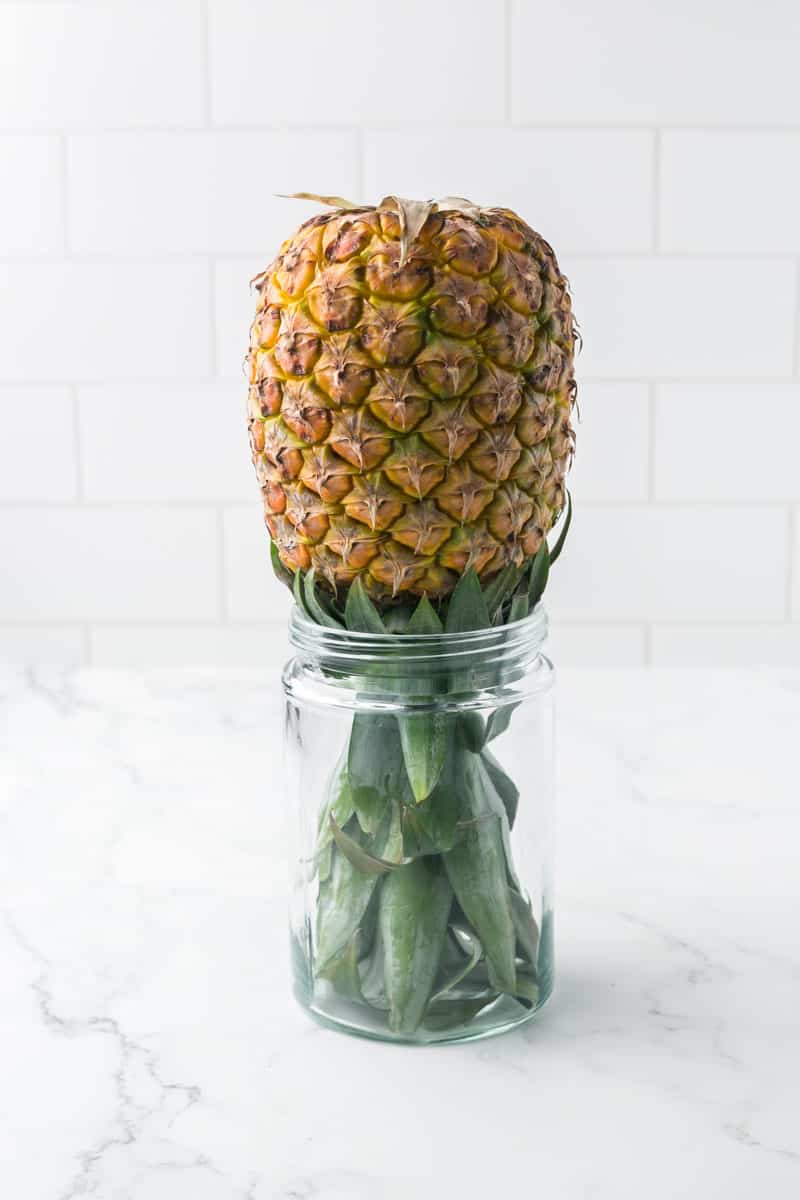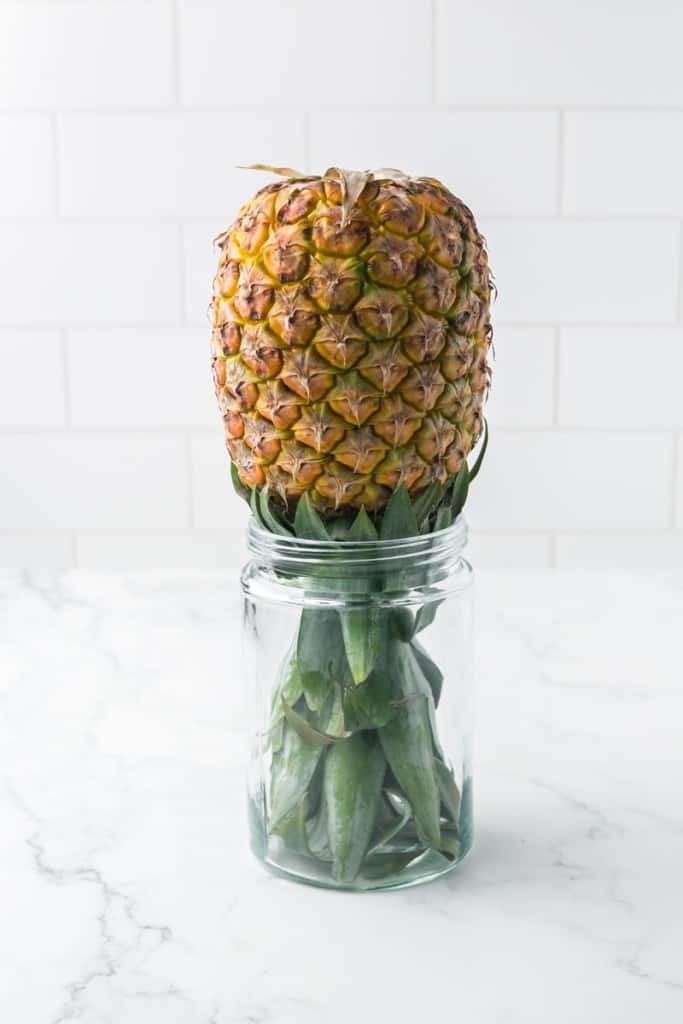 Frequently Asked Questions
How do I store a pineapple?
Properly storing pineapples is important. You want to store an uncut pineapple at room temperature if you plan to use it within a day or two. Otherwise, refrigerate it to slow down any further changes in texture or flavor.
Can I rely solely on color to determine if a pineapple is ripe?
While color is a good indicator, it's not foolproof. Look for a golden-yellow hue, but keep in mind that some varieties can still be ripe with a touch of green. Smell and feel are equally important.
Is a pineapple with leaves that come out easily always a good choice?
It's a decent indicator, but not always definitive. Sometimes leaves loosen due to factors other than ripeness. It's just one piece of the puzzle.
Should I always expect a strong aroma from a ripe pineapple?
Yes, a ripe pineapple should have a sweet, tropical fragrance. However, if the smell is absent or very faint, the pineapple might not be fully ripe.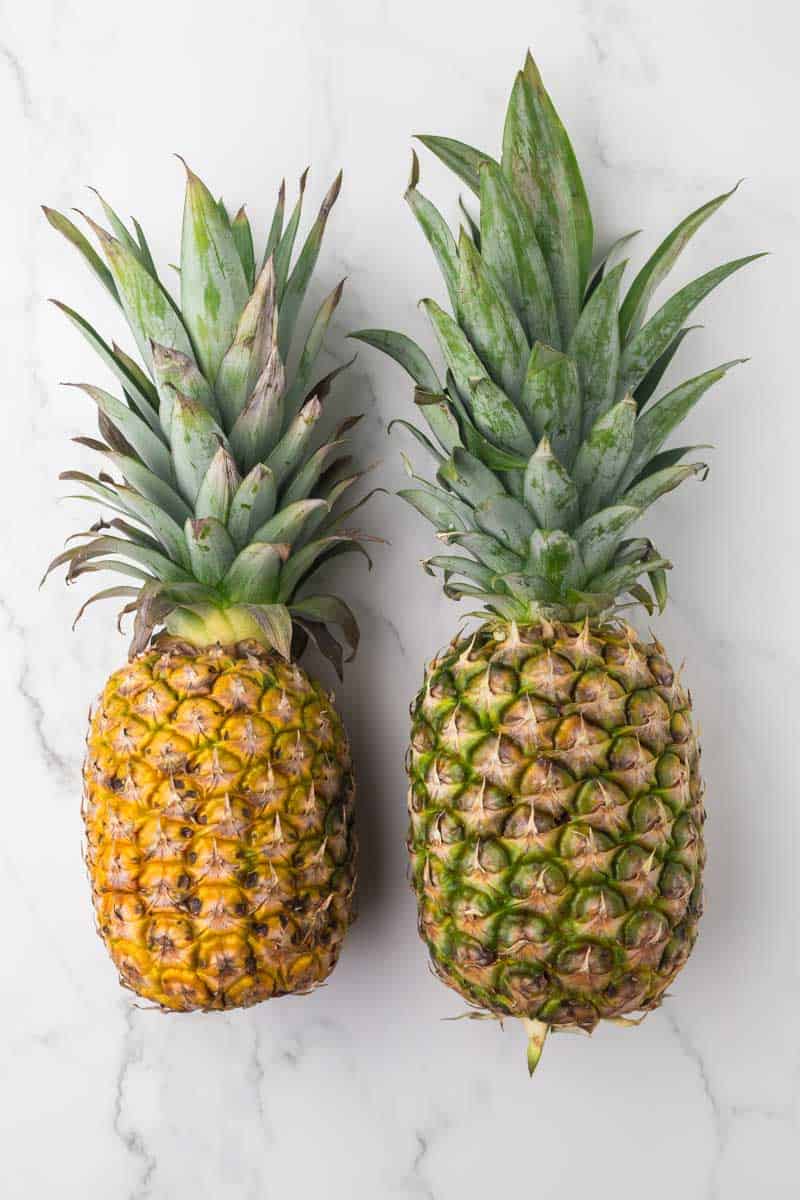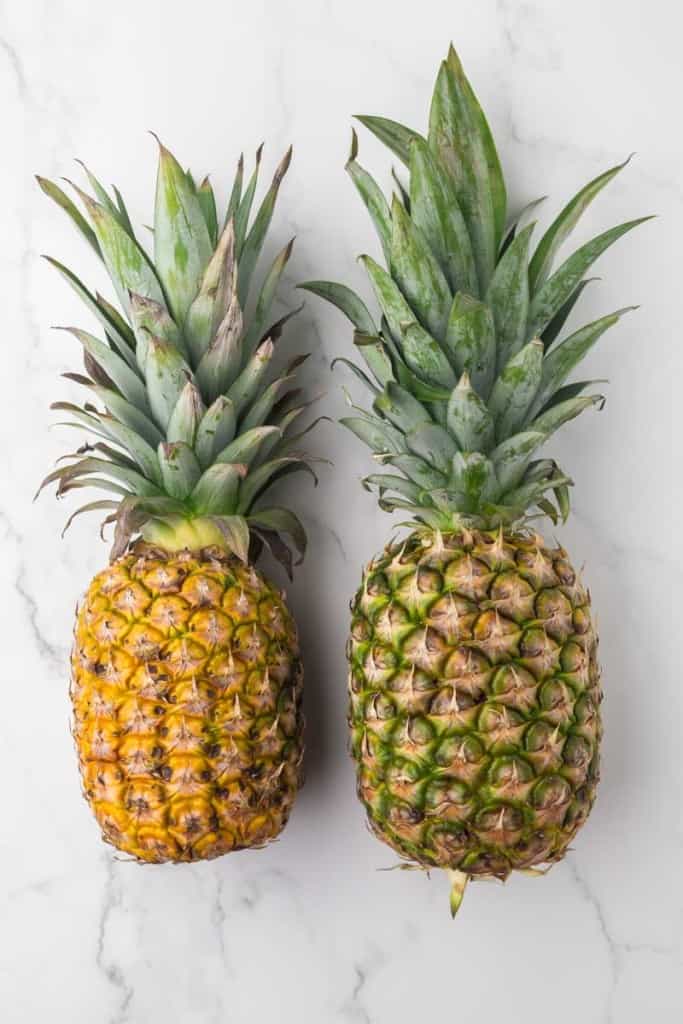 More Recipes
If you've tried this How to Tell if a Pineapple Is Ripe recipe or any other recipe on Bless This Mess, then don't forget to rate the recipe and leave me a comment below! I would love to hear about your experience making it. And if you snapped some pictures of it, share it with me on Instagram so I can repost on my stories.
📖 Recipe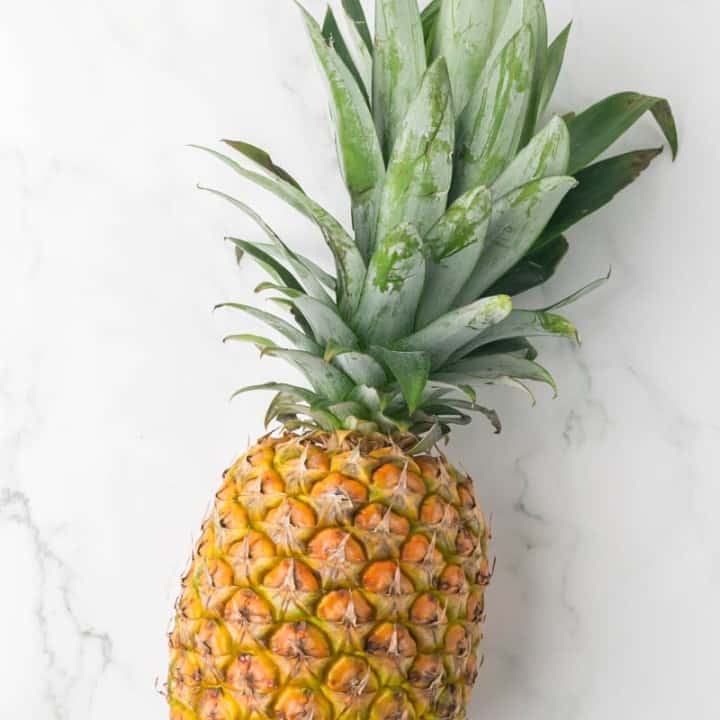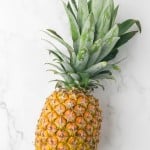 Print Recipe
How to Cut a Pineapple
Learn how to cut a pineapple like a pro! Trust me, it is not that difficult!
Ingredients
1

pineapple

ripe, see posts
Instructions
Step 1: Gently twist off the top.

Step 2: Slice off the top and bottom. This allows you to stand the pineapple up on your cutting board, which makes it easier to cut into equal pieces.

Step 3: Cut the pineapple into quarters lengthwise.

Step 4: Cut each quarter in half, so you have eight sections. Cutting it into eighths makes it easier to remove the skin without removing too much pineapple or leaving many eyes.

Step 5: Slice off the core in the center and cut off the skin.

Step 6: Cut into cubes. And dig in!
Notes
See the post for details on how to pick a ripe pineapple.
Nutrition
Calories:
57
kcal
|
Carbohydrates:
15
g
|
Protein:
1
g
|
Fat:
0.1
g
|
Saturated Fat:
0.01
g
|
Polyunsaturated Fat:
0.04
g
|
Monounsaturated Fat:
0.01
g
|
Sodium:
1
mg
|
Potassium:
123
mg
|
Fiber:
2
g
|
Sugar:
11
g
|
Vitamin A:
66
IU
|
Vitamin C:
54
mg
|
Calcium:
15
mg
|
Iron:
0.3
mg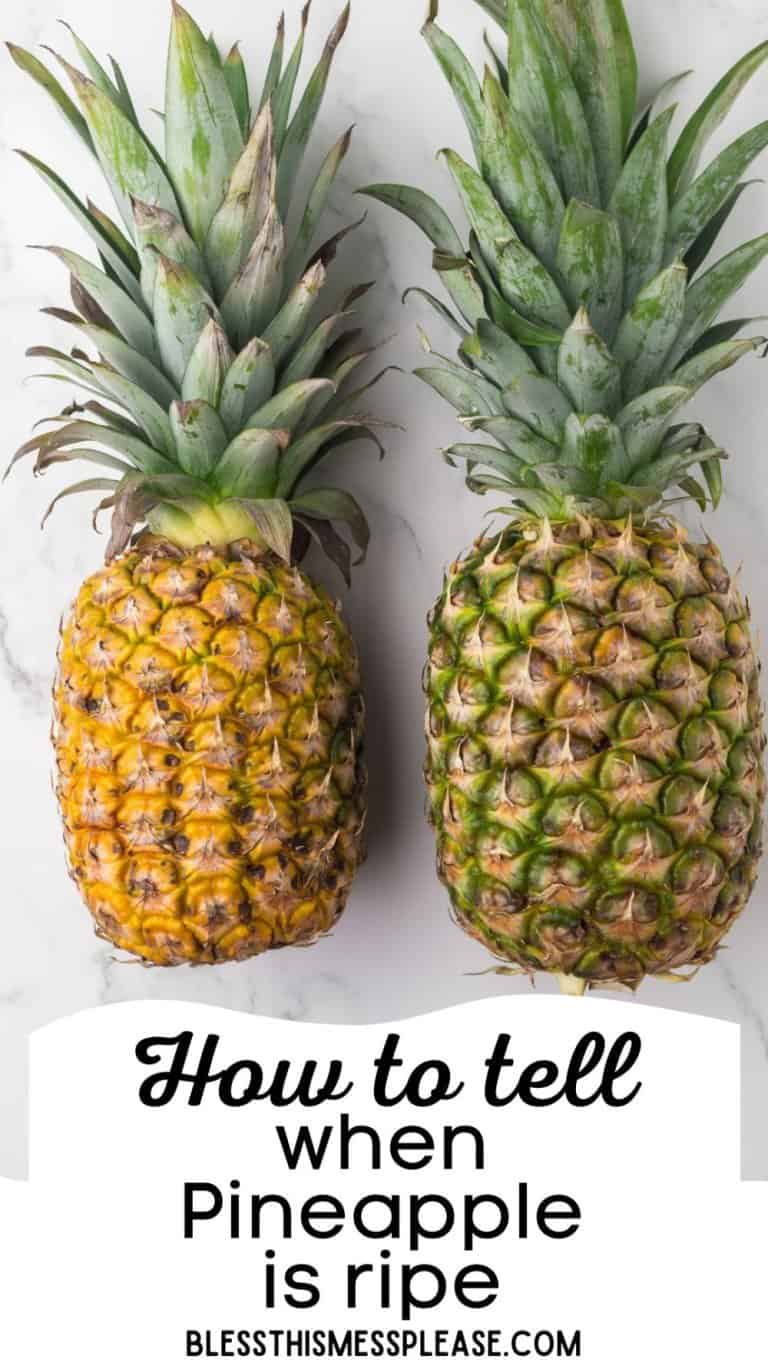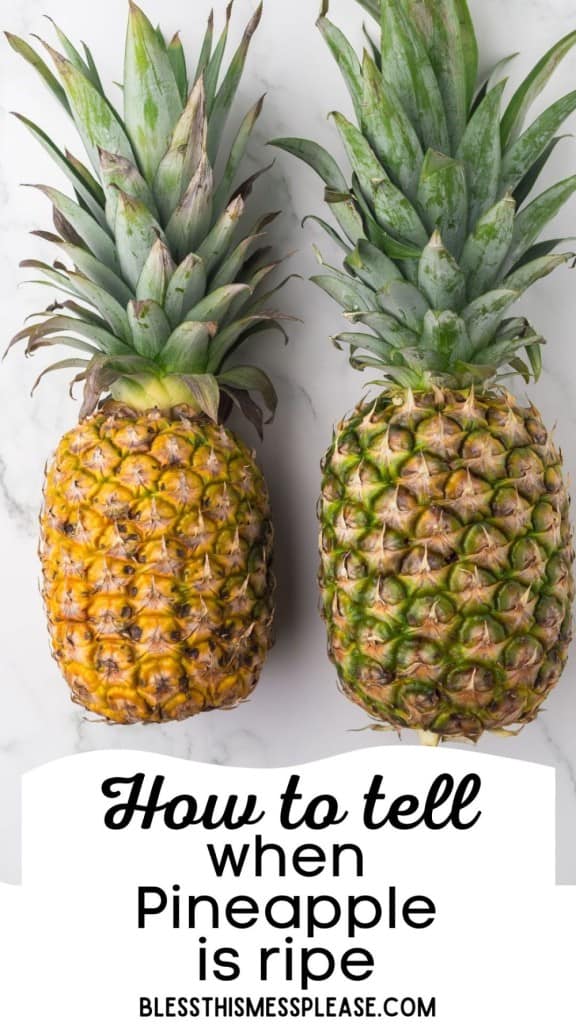 I hope you learned something new about how to select a ripe pineapple. Selecting a ripe pineapple with its telltale signs of golden color, sweet aroma, and slight give when squeezed is key to enjoying its mouthwatering sweetness.