Halloween treats for the whole family all in one place. I LOVE making Halloween food and here's a collection of easy homemade Halloween treats, cheeseboards, no bake goodies, and savory meals to fuel all of your Halloween fun this October.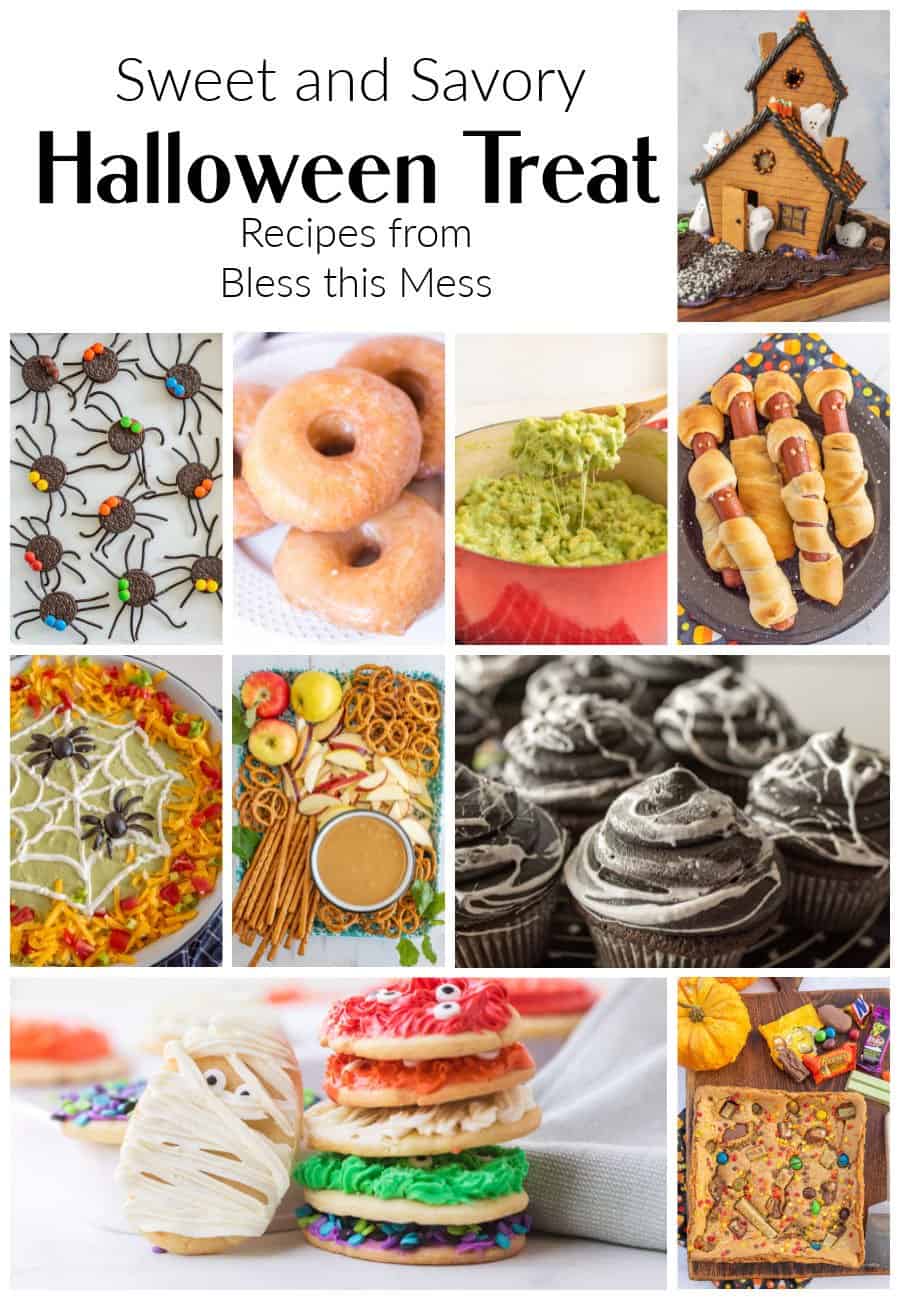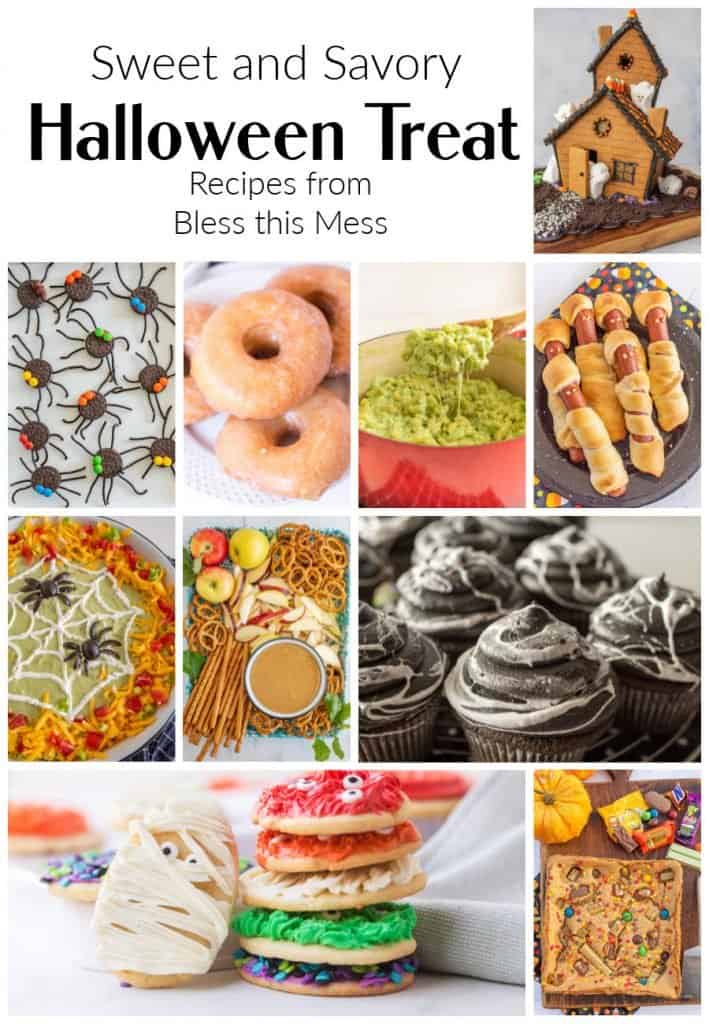 Easy Halloween Treats
Here's a collection of all of my best Halloween treats! I have everything from a Haunted Gingerbread House and sugar cookies to no bake Oreo spider and a Halloween inspired cheeseboard. Don't forget the savory Halloween dishes too! Feed your kids hot dog mummies or "toxic slime" macaroni and cheese (made green with blended up broccoli, don't tell them there's veggies hiding in it!). I love having savory but festive ideas on hand too.
Enjoy all of these Halloween goodies from my kitchen to yours.
All of the recipes titles above the pictures are the link to the full printable recipe.
You won't believe how easy these ghost, monsters, witches hats, pretzel pumpkins, and marshmallow spiders are to make! You'll need some candy melts and prepackaged treats and you are good to go. There's 5 no bake treats all in one place too.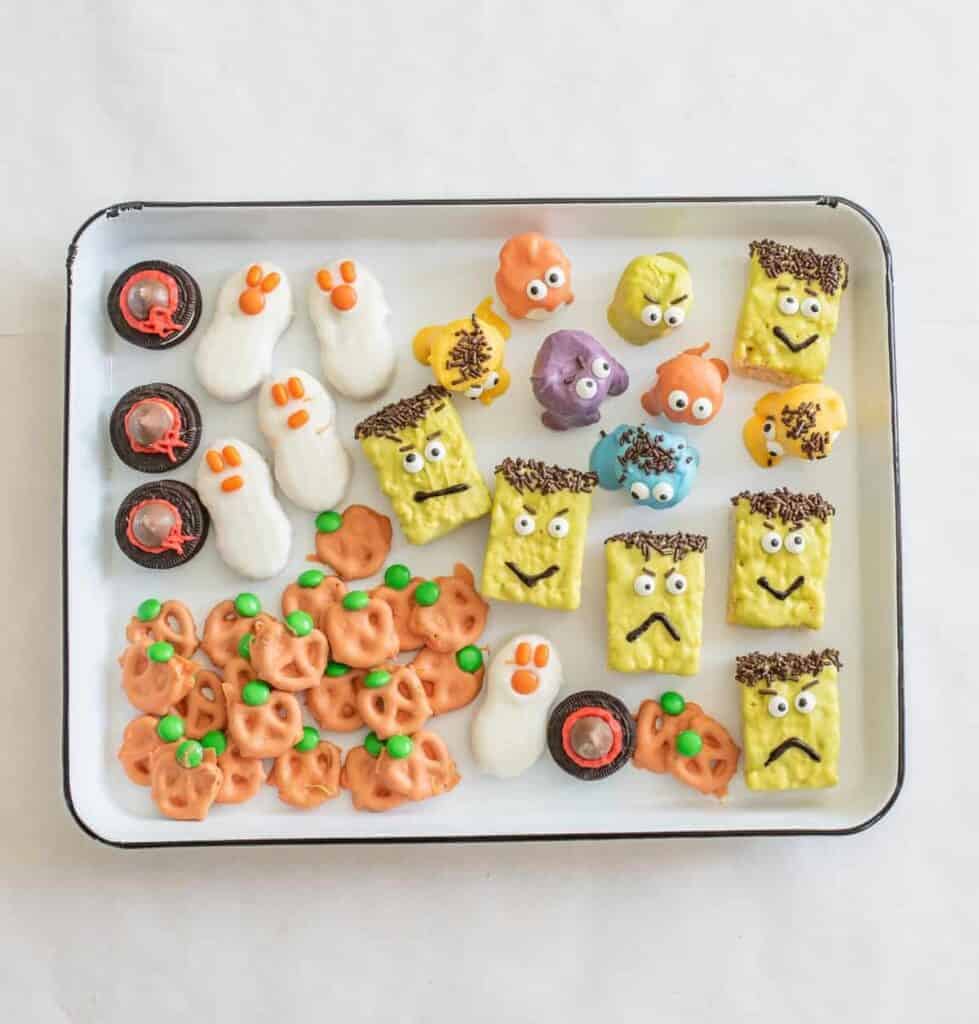 This is the Halloween treat that I grew up making with my mom every year and I still make it with my kids today. This is a 4 ingredient, no bake, super easy food craft that even the youngest of kids can get excited about.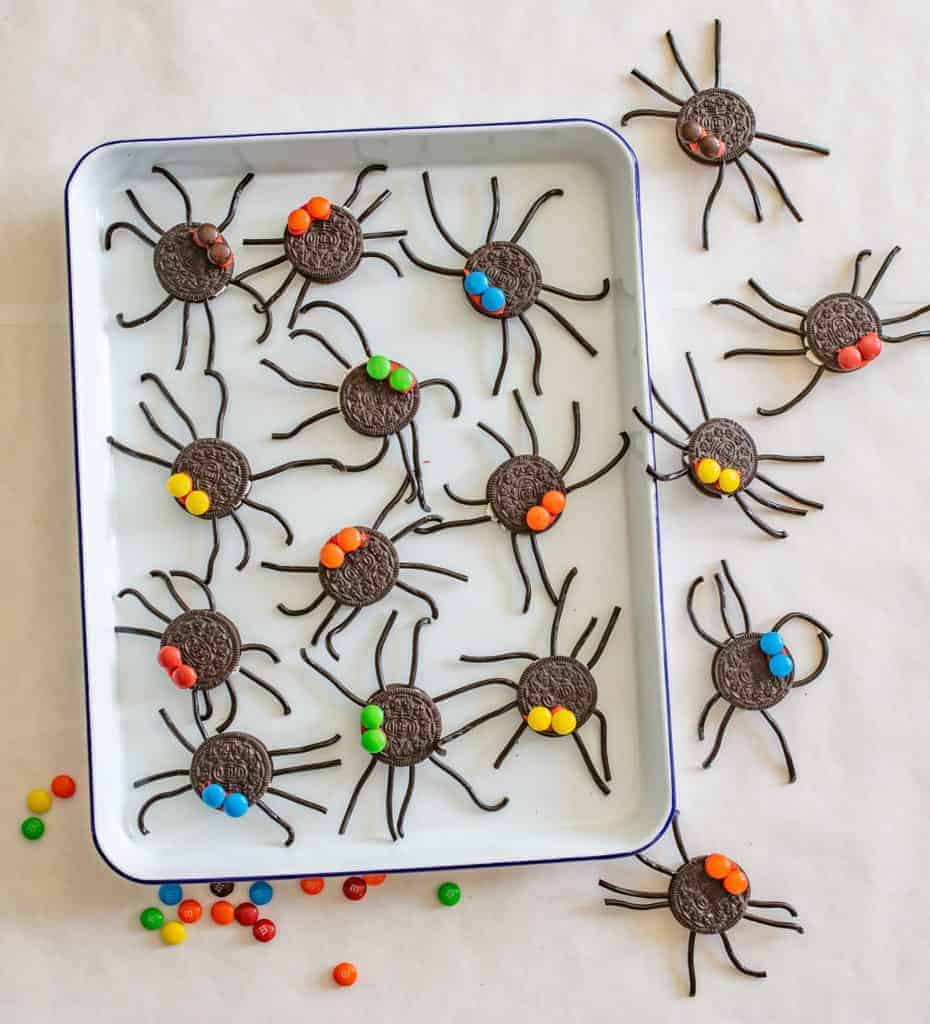 Here is my favorite sugar cookie recipe made extra adorable with some fun Halloween cookie cutters, bright icing, and of course those cute candy eyes.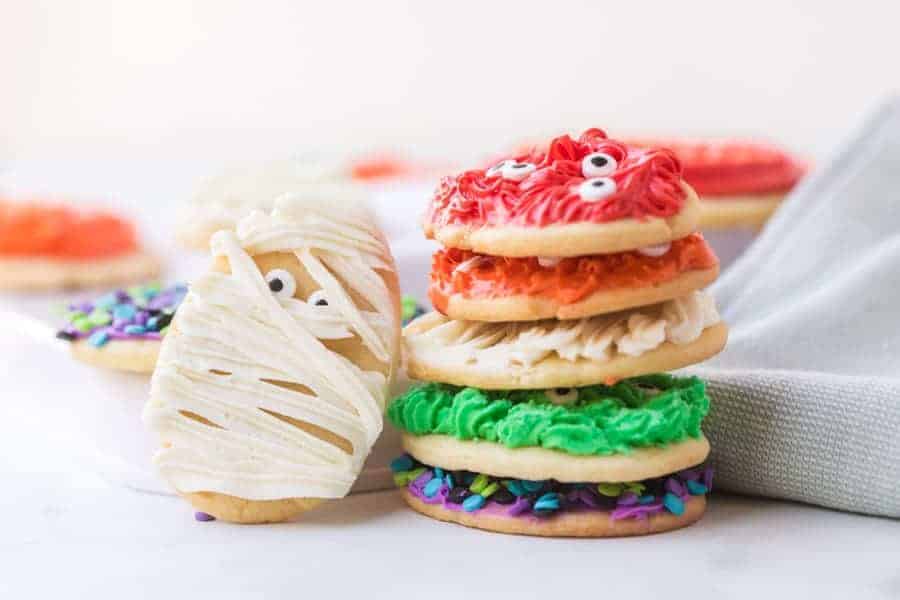 Now THIS is a Halloween recipe that's a real show stopper. This house is still sitting in my kitchen as a center piece on my table. It's a show stopper and making it was SO much fun. Embrace a time of the year that's a little less busy than Christmas and make your gingerbread house now, just haunted.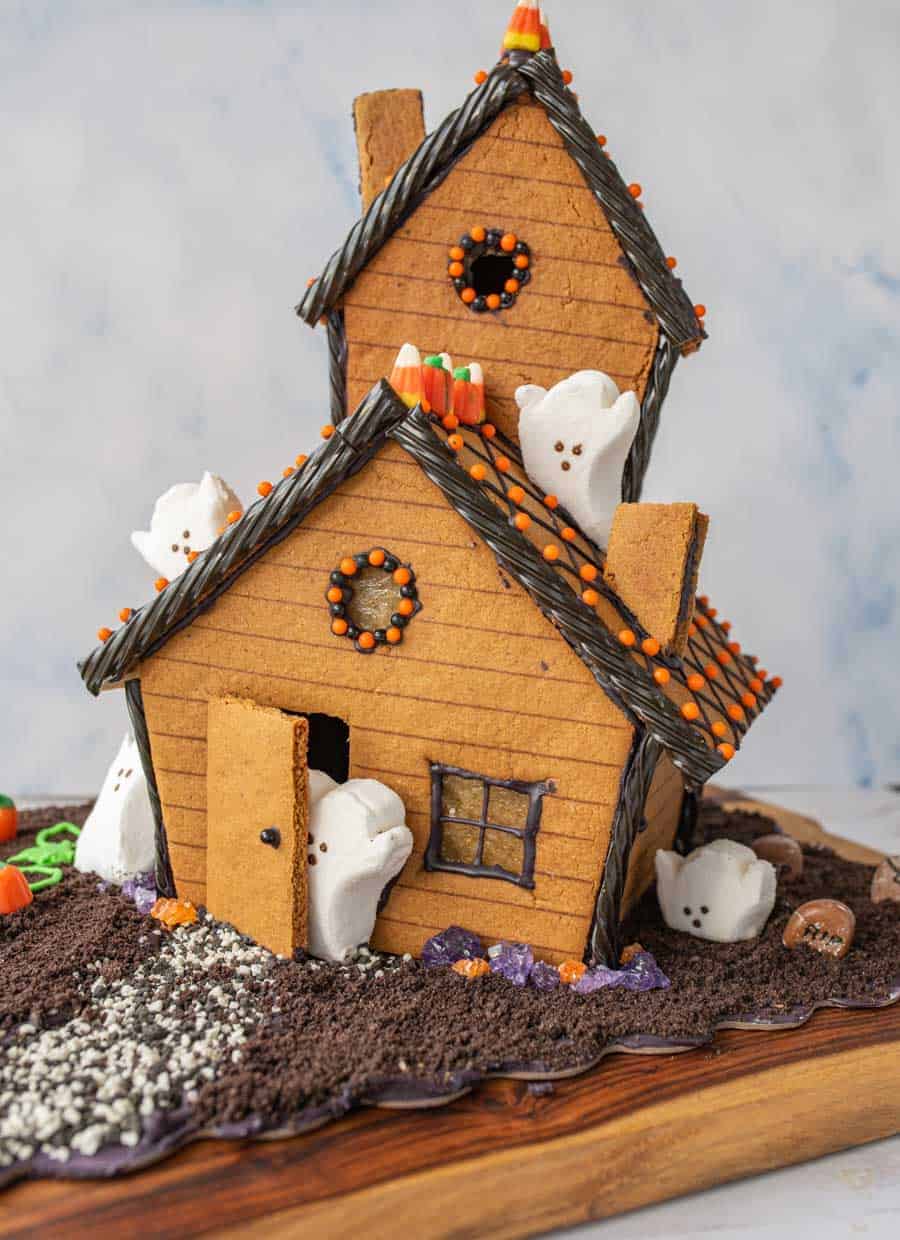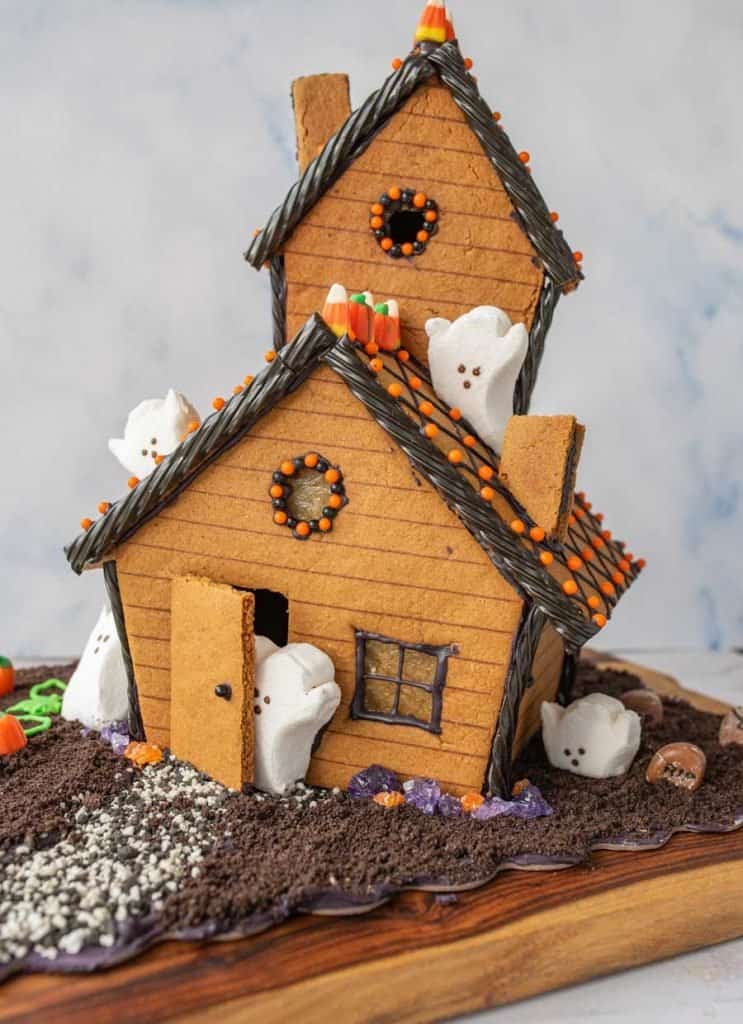 My favorite way to use up odds and ends of Halloween candy (besides saving some for Christmas gingerbread houses!) is to throw them in these soft and chewy cookie bars. They turn out different every time because they change based on what candy you throw in. My kids love helping me make these.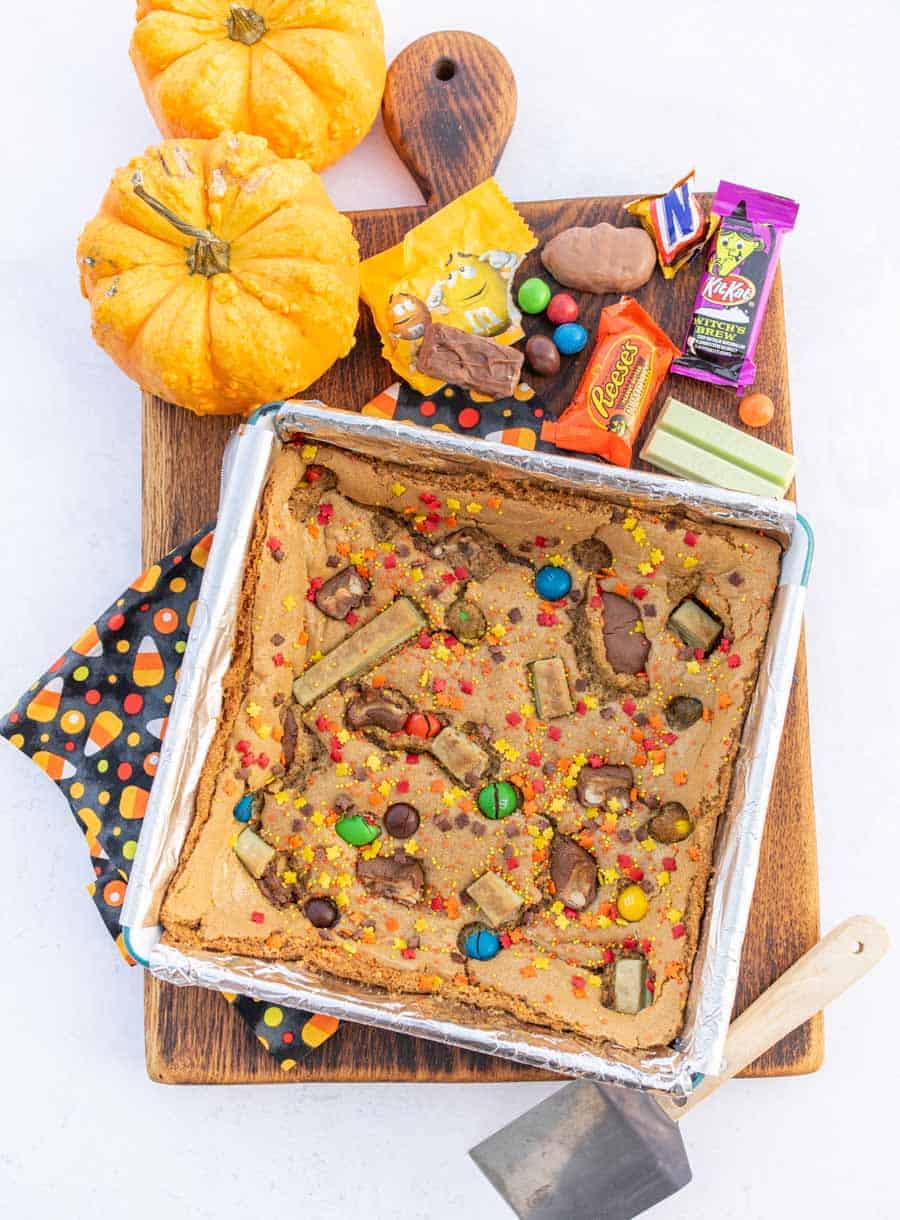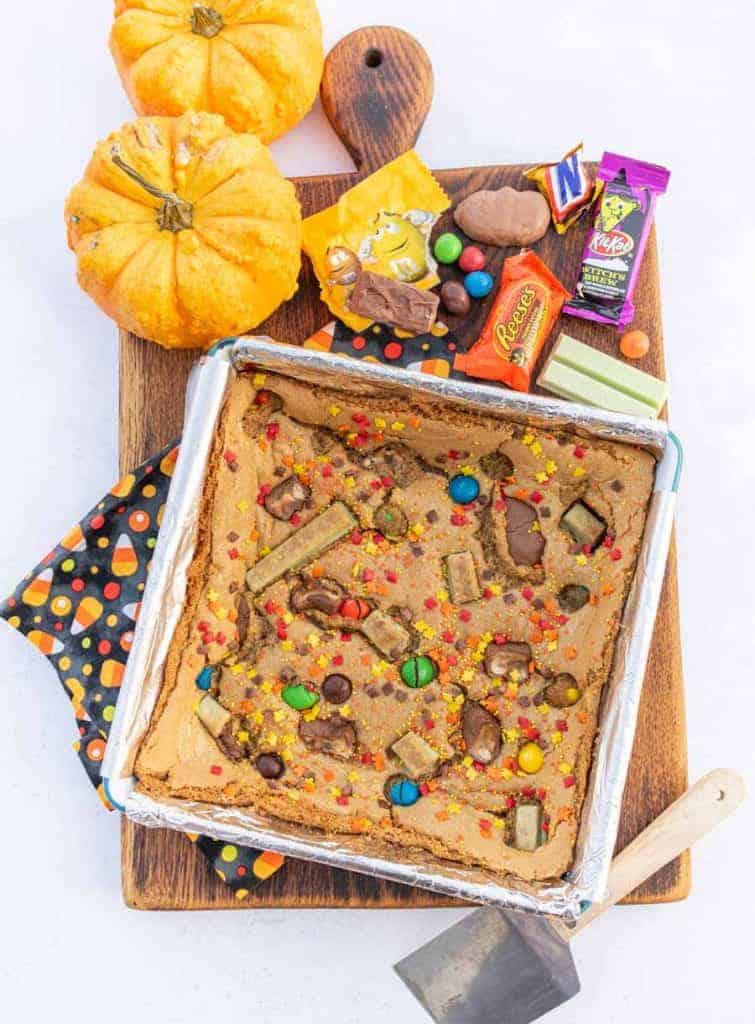 How cute are these sticky Halloween popcorn balls? They feel so nostalgic. They are sweet and sticky because you make them with marshmallows! Add a few candy corns and some seasonal M&M's and you are all set. Great for a party too.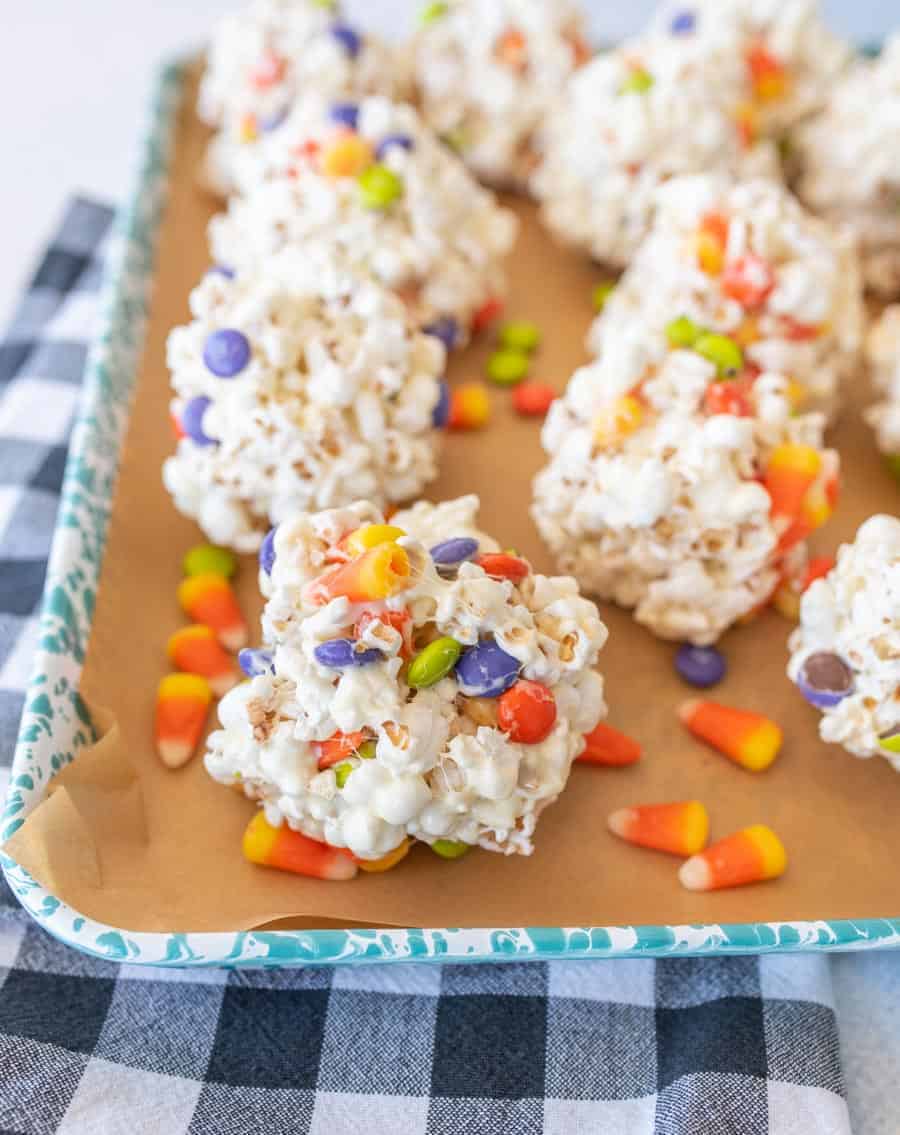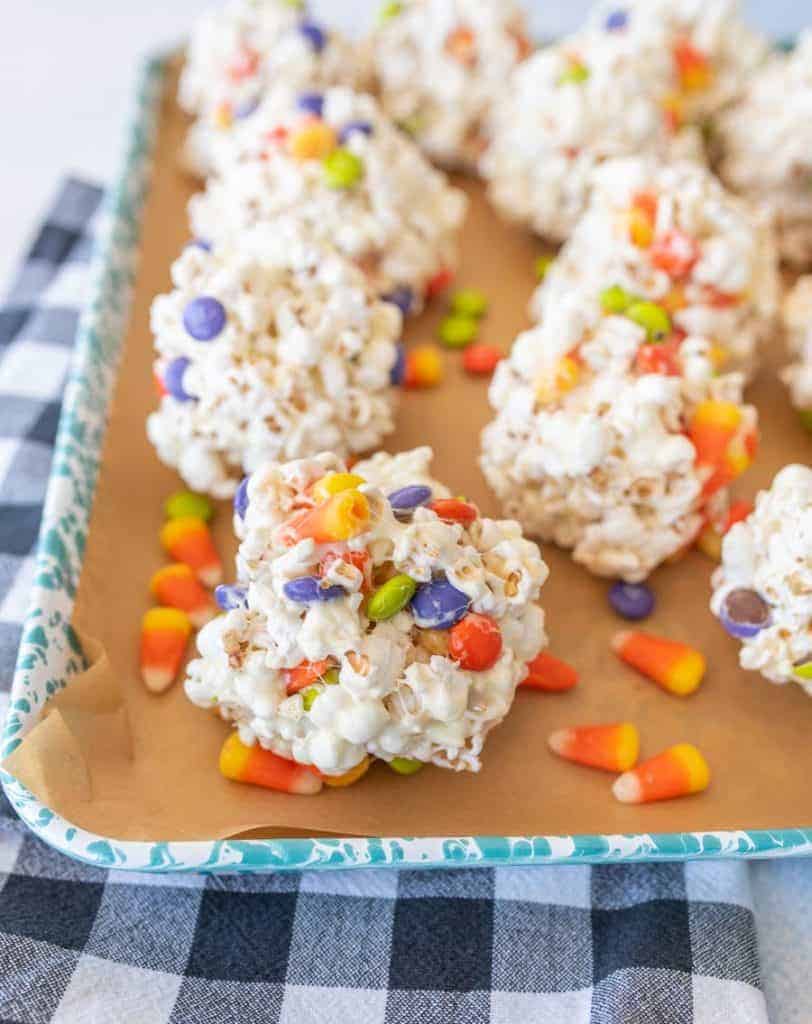 You won't believe how easy these marshmallow spiderwebs are to make and they make a normal cupcake SO cute. They'd be adorable with a plastic spider perched on top too.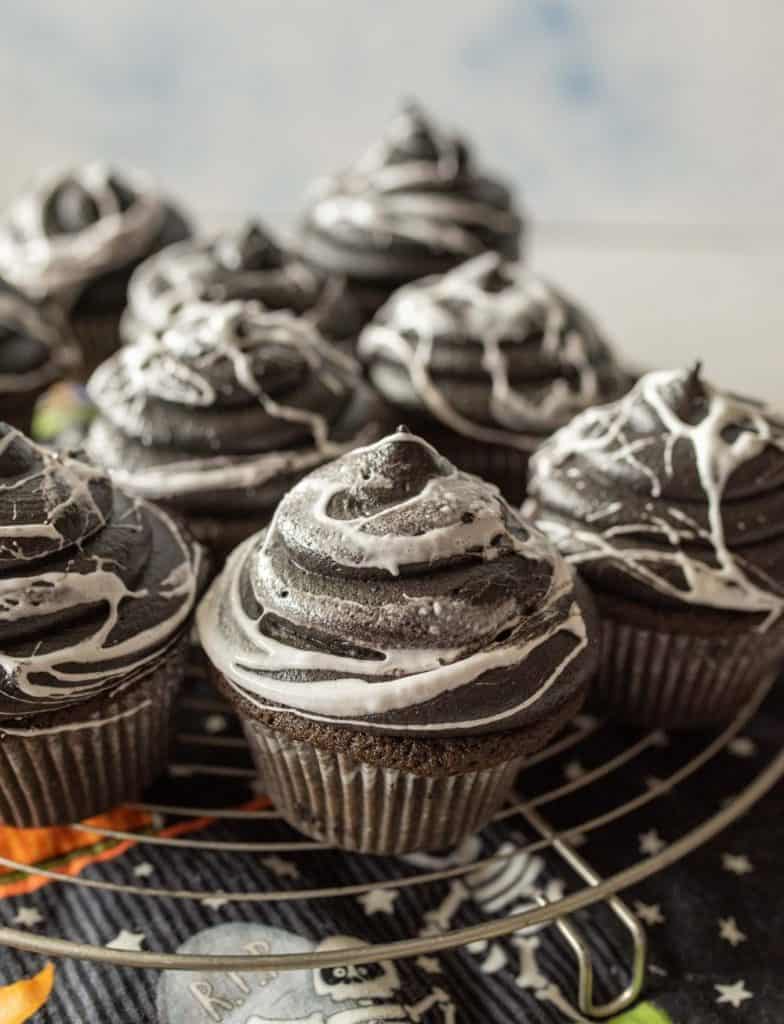 I make this recipe every year around this time and it's so much fun. This caramel dip is super easy to make and is great with apples and pretzels dipped in it. It makes quite a bit so take it to a party or give some of it to neighbors as a sweet gift.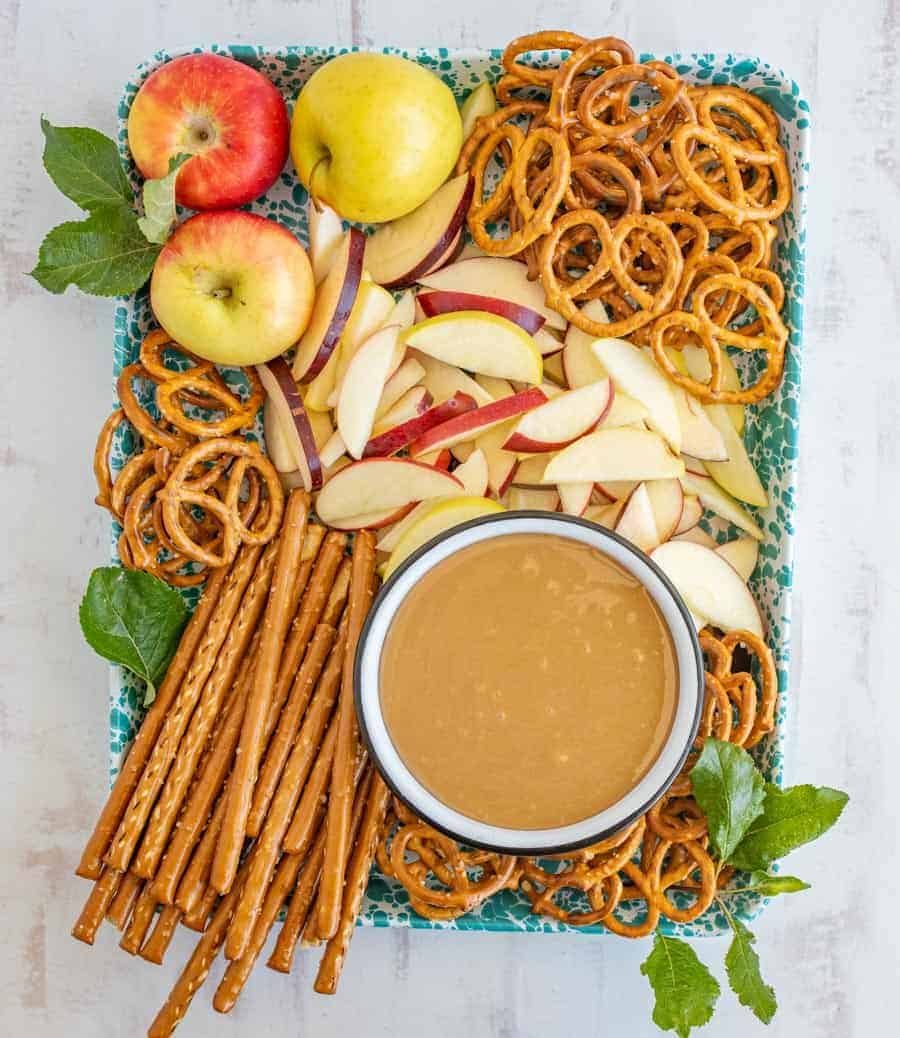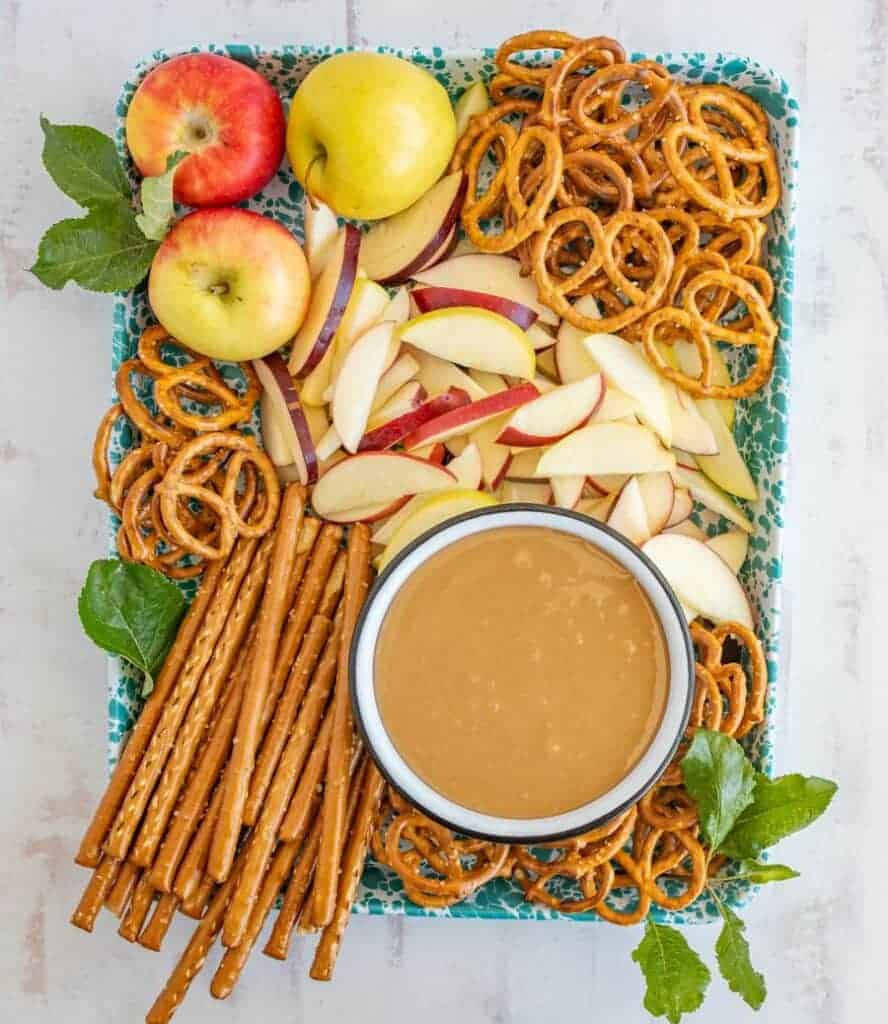 I fry donuts in October every year while we carve pumpkins and it's SUCH a fun tradition. You will love how good homemade donuts are. They feel like such a treat and are a great way to make a fun memory with your people.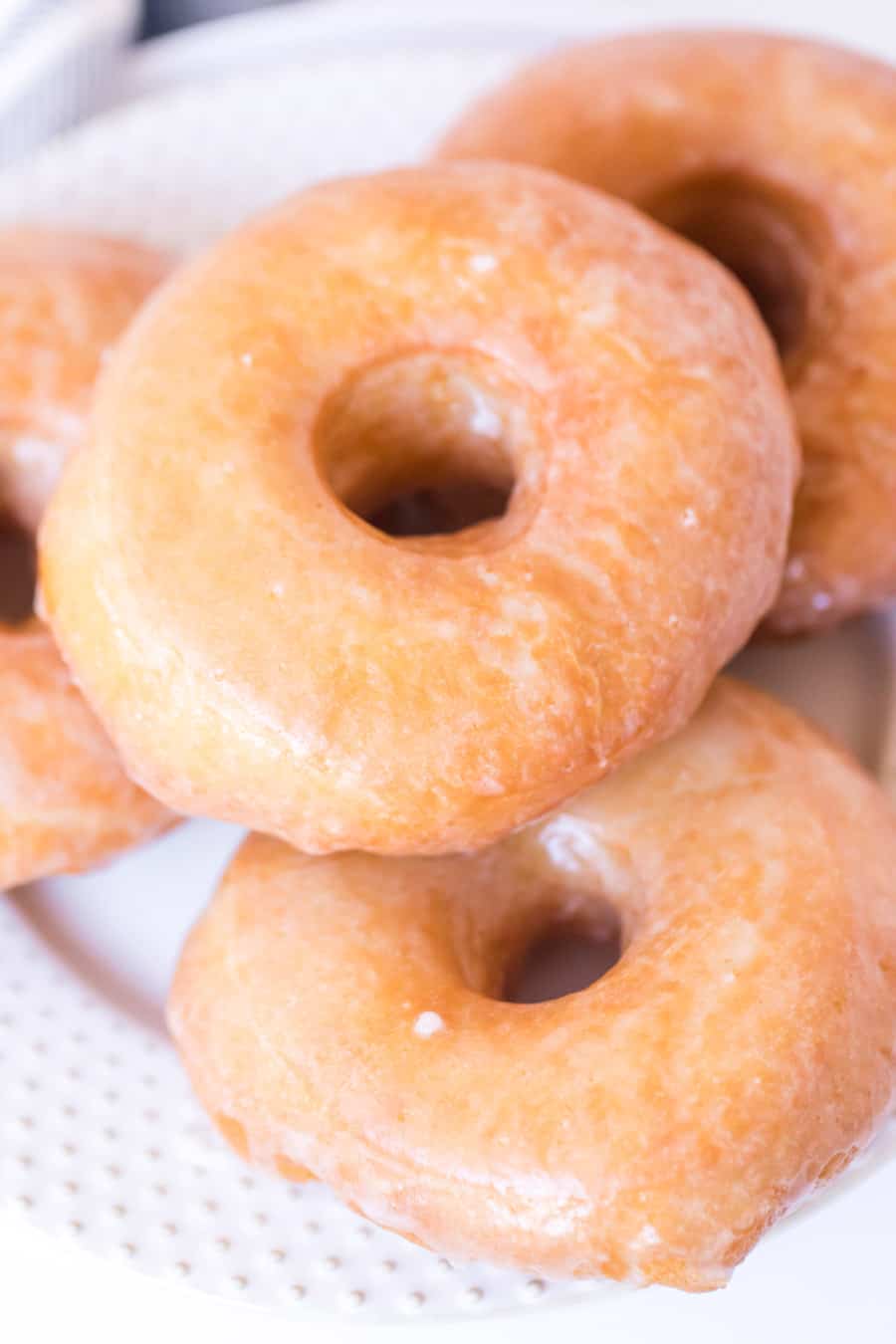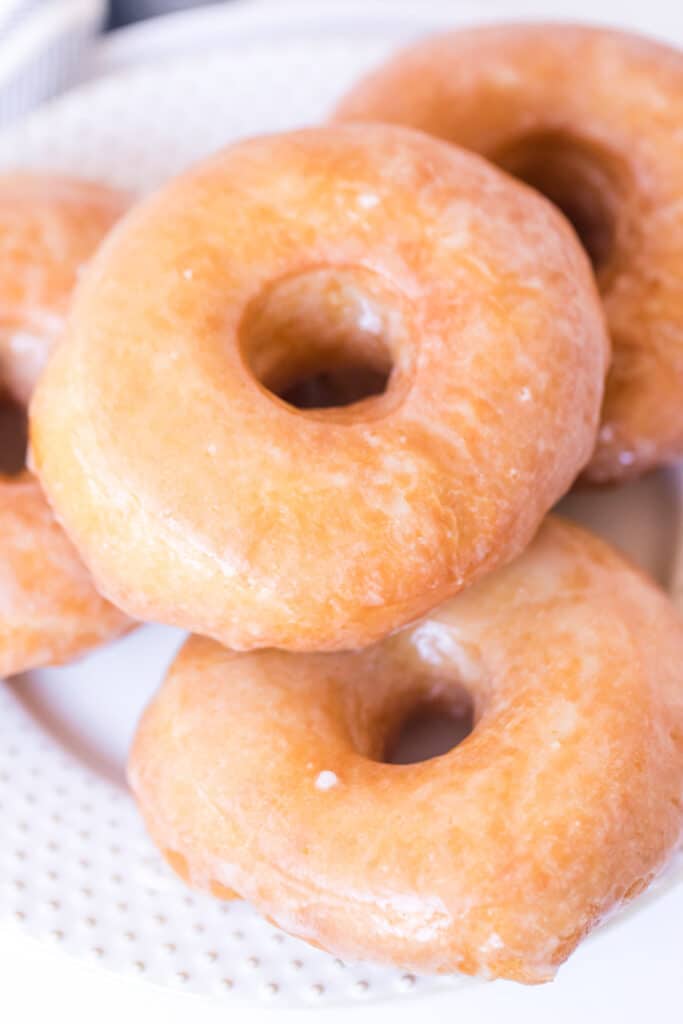 Who doesn't love a little sweet and salty mixed together? This Halloween cheeseboard is SO much fun to take to a party or snack on while watching your favorite Halloween movie. I went with seasonal candies and then picked things that were orange, white, and purple. It's so much fun to make these kinds of things and everyone loves them.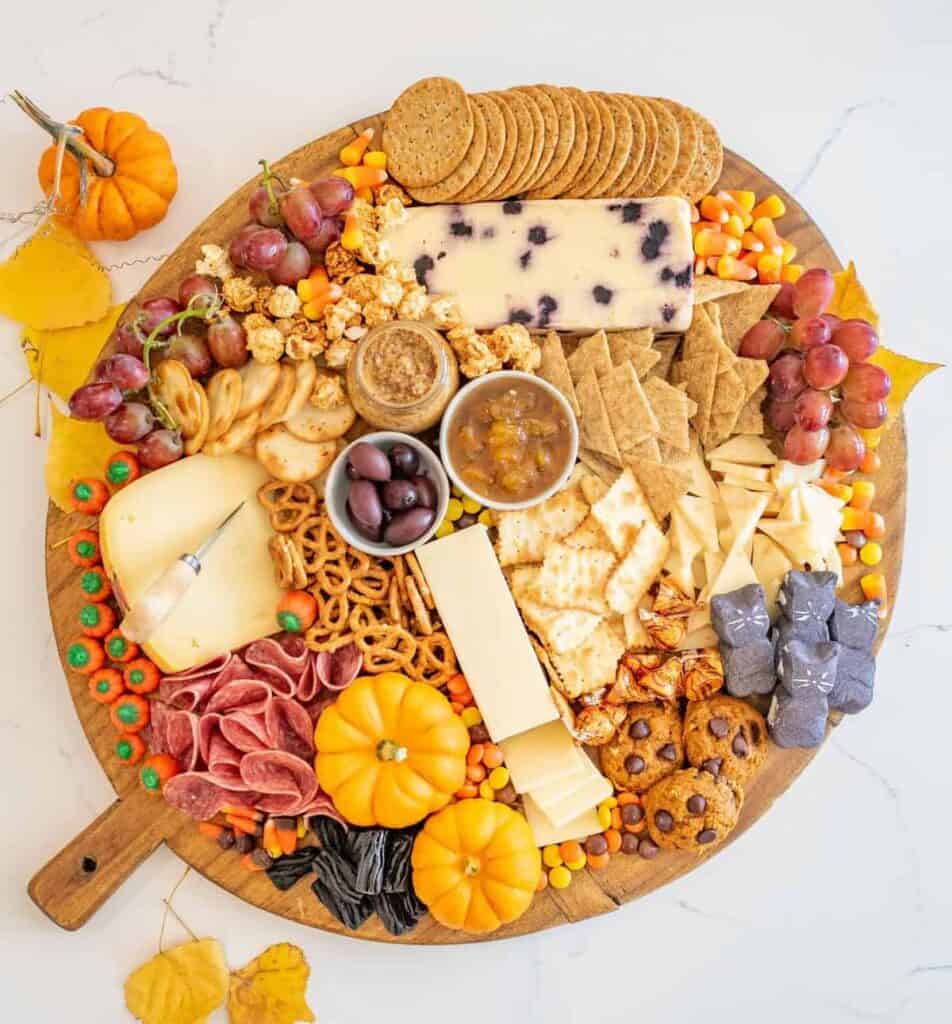 A little less spooky than but still so delicious. All things apple, cheese, caramel, and crunchy. This is also a very easy option for treat to make for a gathering and it's beautiful too.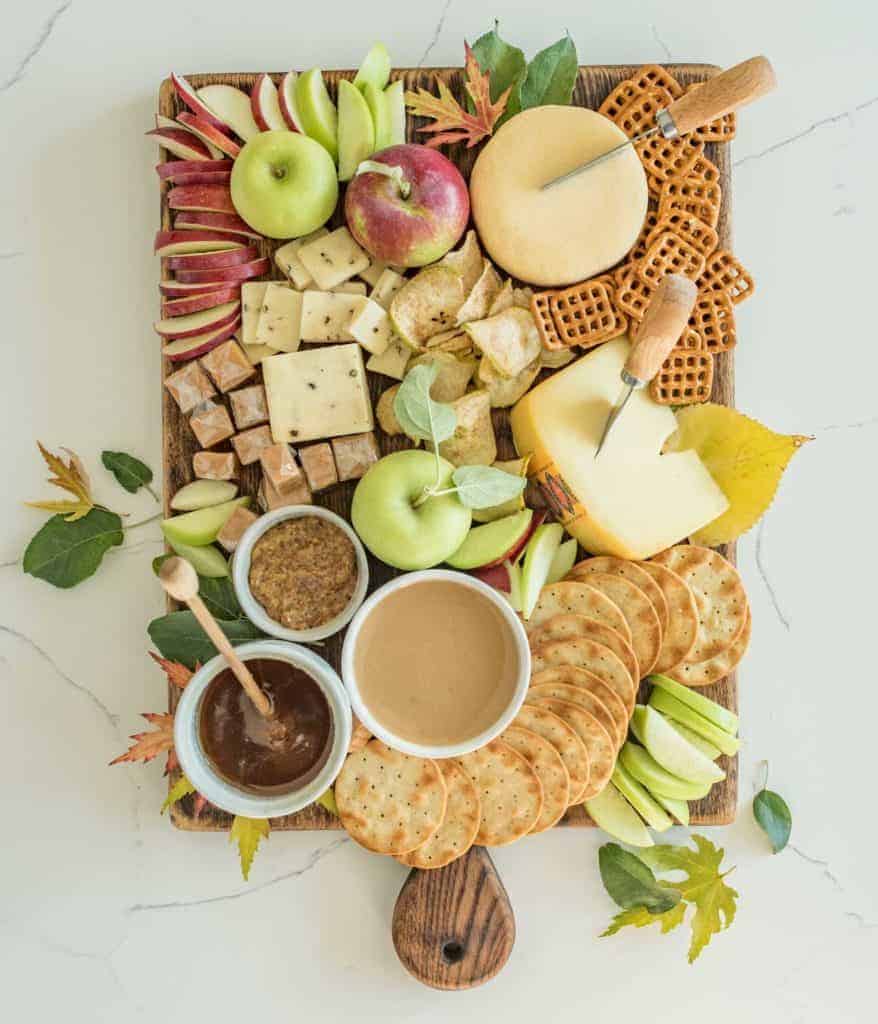 Another savory but festive treat that's perfect for a night in or a party. Just serve with your favorite tortilla chips (Trader Joe's had some really cute colored leaf tortilla treats the other day!).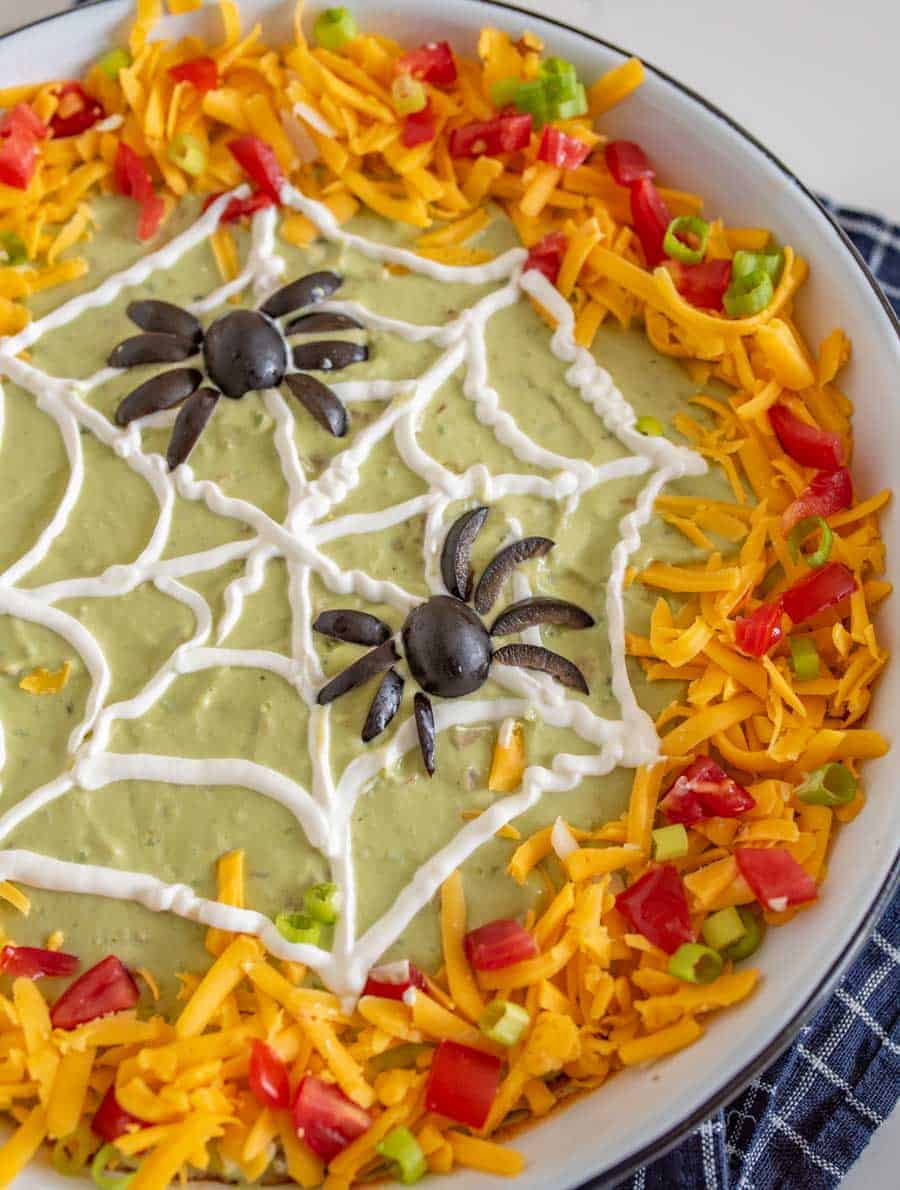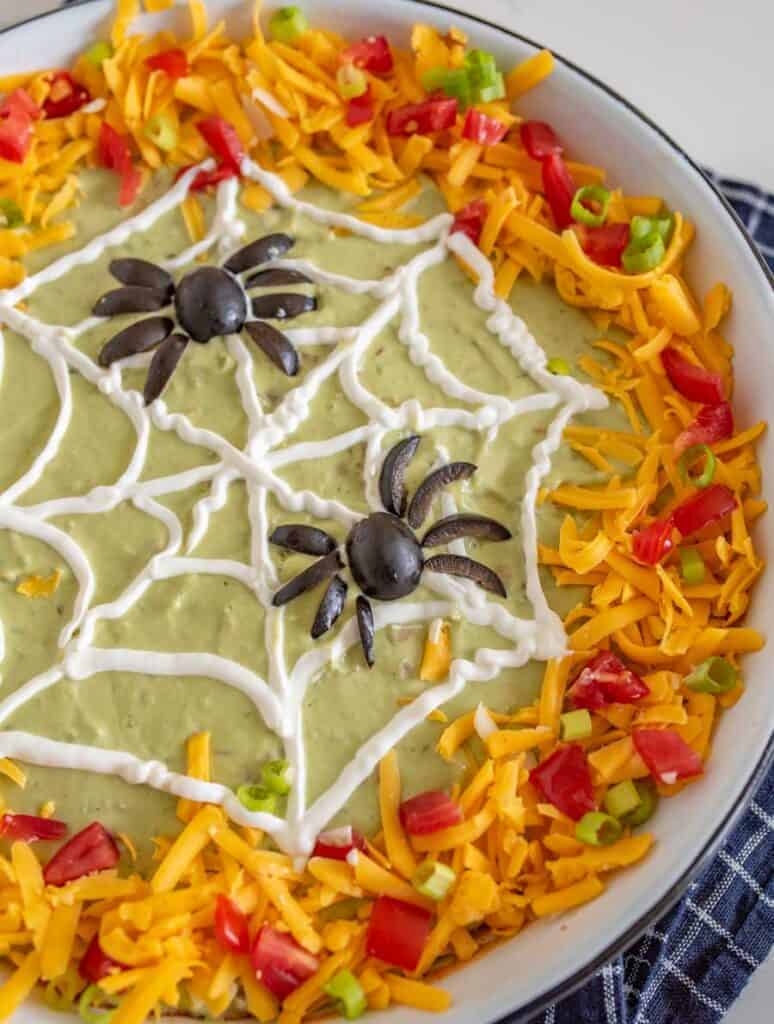 My kids are normally pretty hyped on Halloween before trick-or-treating and I need something I know they'll eat before we go out (and before they eat candy all night). This is always an easy and fast dinner to make and the kids love to help put it together.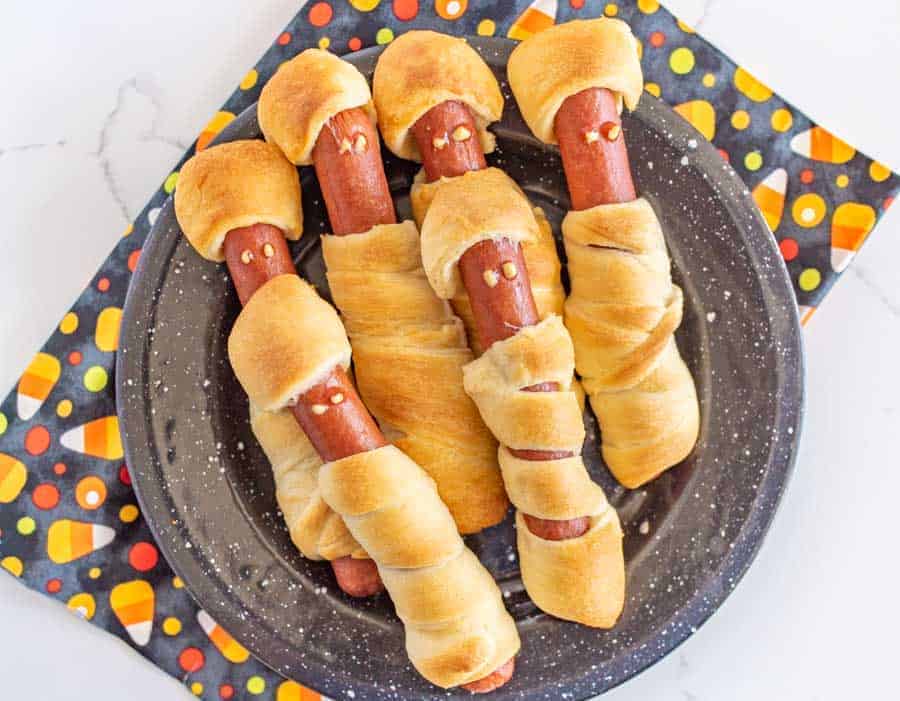 An even better option than mummy hot dogs or a perfect pair to go with them? Green mac and cheese that we refer to as "toxic waste" or "slime". You will love that blended up broccoli makes this easy dish green and your kids will never know you're hiding vegetables in their dinner.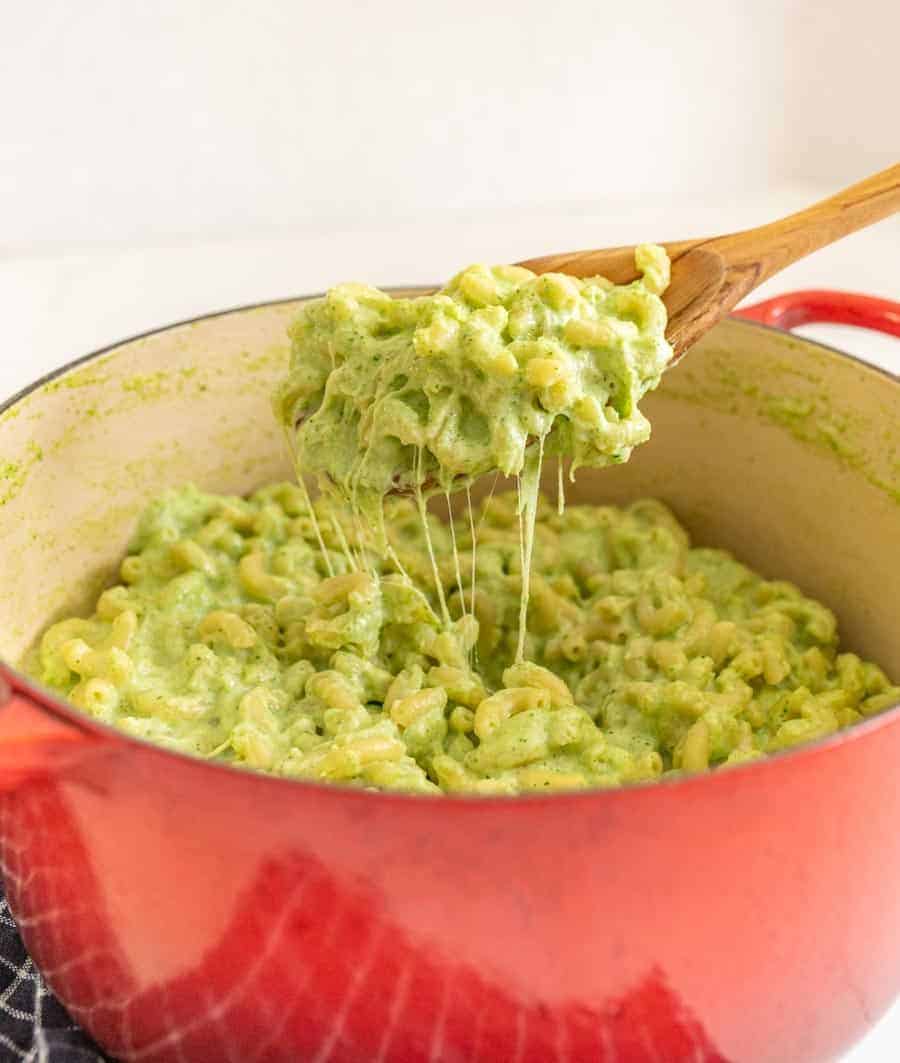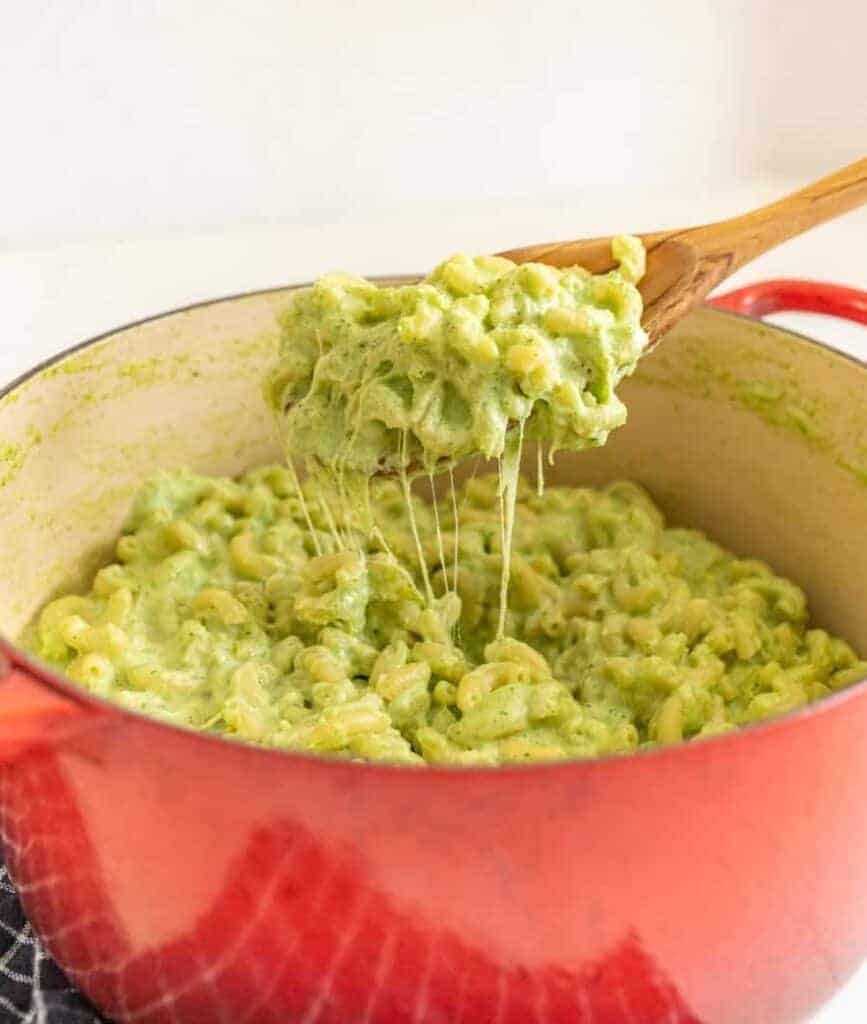 There you have it, a list of some of the Halloween recipes that I've made over the years, all in one place. I think October is such a fun month and now you'll be loaded up with all kinds of recipes to make and enjoy with your family to help celebrate.