This article is a weekly recap of some of the things happening in our lives, on our new farm, and is a behind-the-recipe look at the day to day of raising a family in Southern Utah. Enjoy!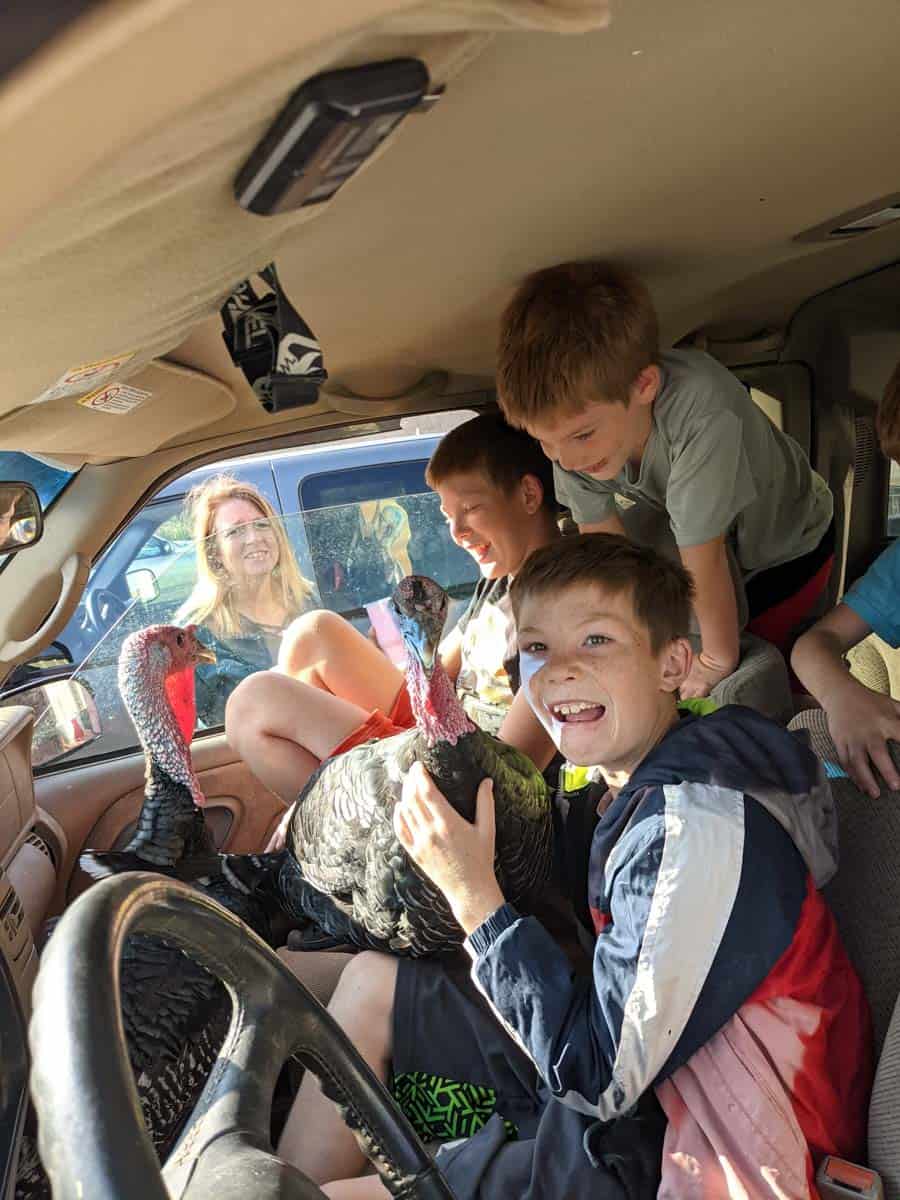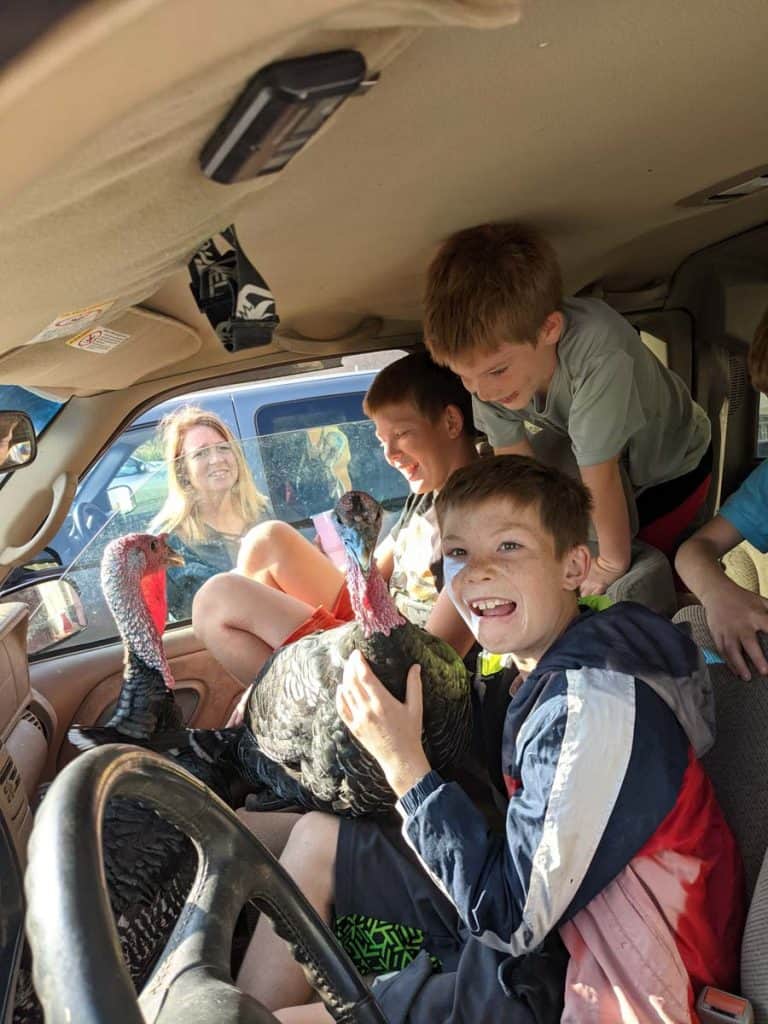 I didn't do my updates very well this summer. I had some internal struggles with wanting to do it weekly, not feeling like I had anything worth sharing, and the fact that things weren't happening like I wanted them to do. Life is funny like that. The more I push, the more I learn to let go. I'd like to keep writing my update and I'm going to release the idea that they have to be every Sunday with something to show for my week. Isn't life made up of all of the little days and events too?
This update is about the county fair and my grandma being in town.
The country fair here is very small compared to the fair I grew up going to in Indiana. But what our little fair lacks in size, it makes up for in personality and friendliness. You know most of the folks who are there, who have exhibits, who entered veggies in for judging, and it makes all the more fun.
That first picture makes me laugh. I don't normally let the kids put the animals in the small animal exhibits, it's just too hot and they always spill their water BUT this year we were staying as vendors the 2 days of the fair and so we were there to tend them. Kimball entered a jake (male turkey under the age of 1) and a hen pair and they did SO well! They got the best they could get, grand champion turkeys! The picture is of him getting them to the fair, he just held them in the truck for mile it is to the fairgrounds.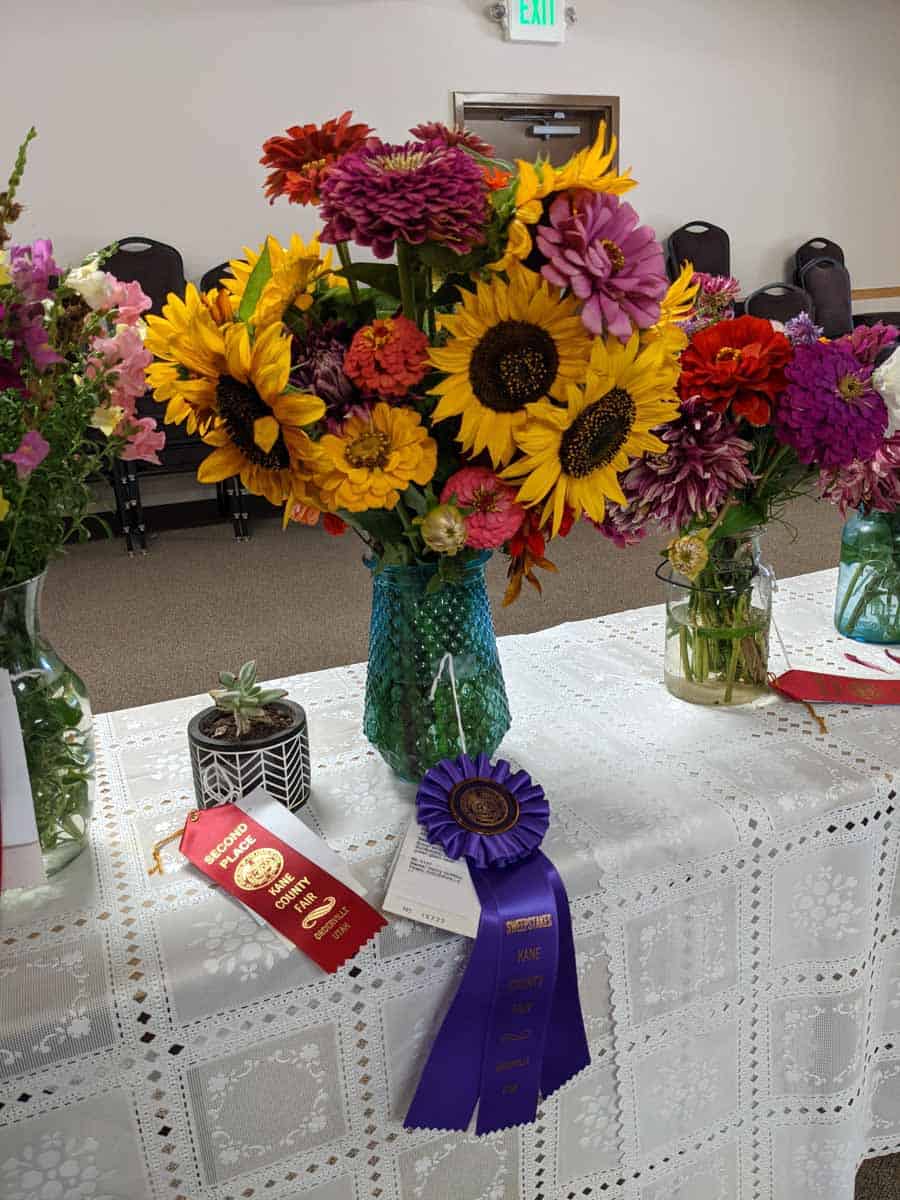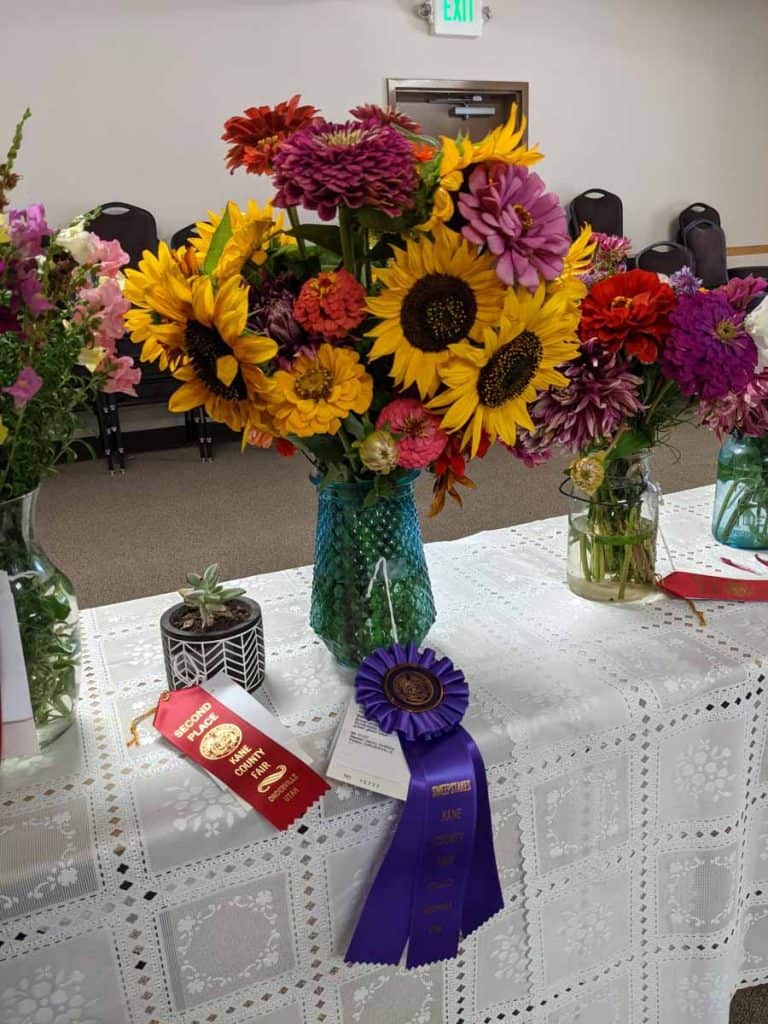 Henry entered a lovely flower arraignment that did awesome.
Patty-pan squash, poblano peppers, and beets also did well from the garden. My kids entered all kinds of things like a latch-hook pillow, drawings and painting, Lego creations and more. It's a really fun event in their lives.
We were vendors at the fair too and sold produce, baked goods, and slushie cider.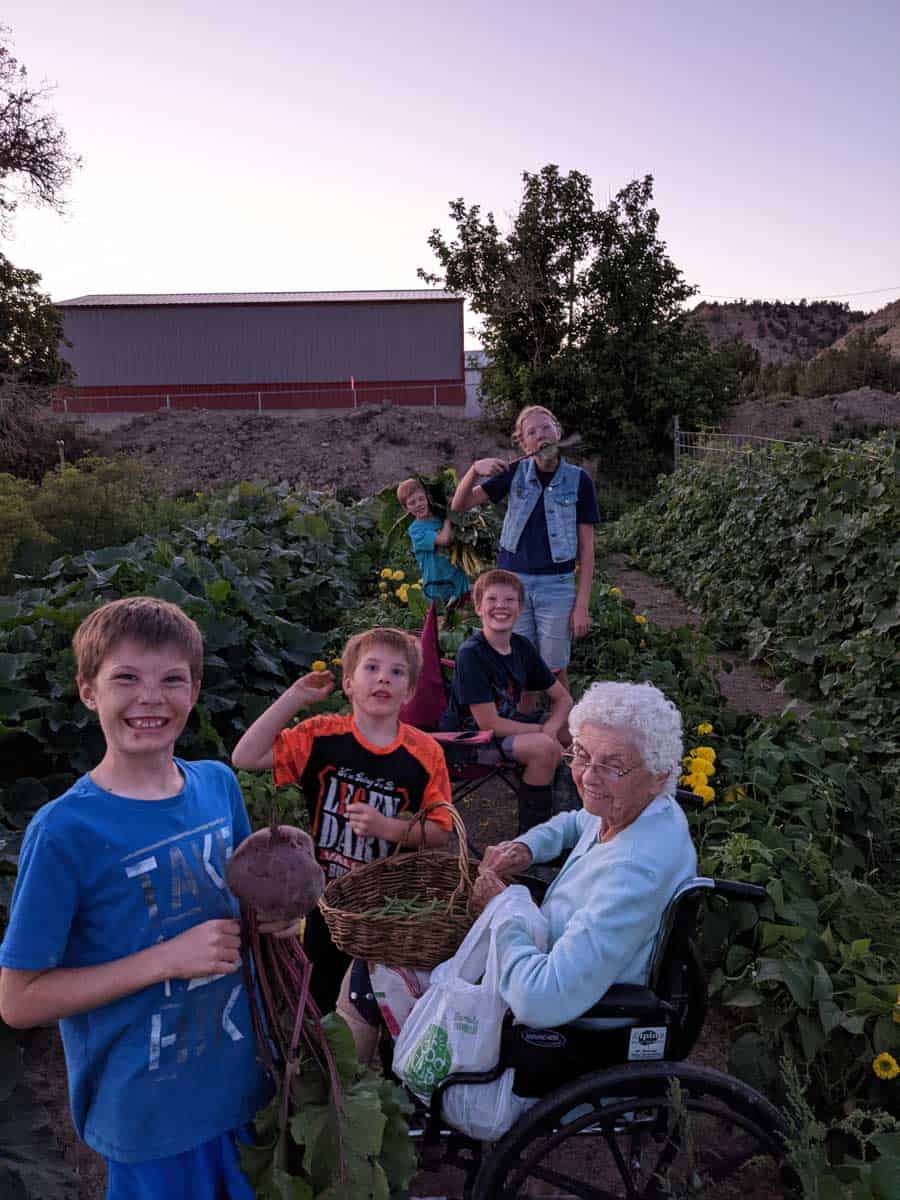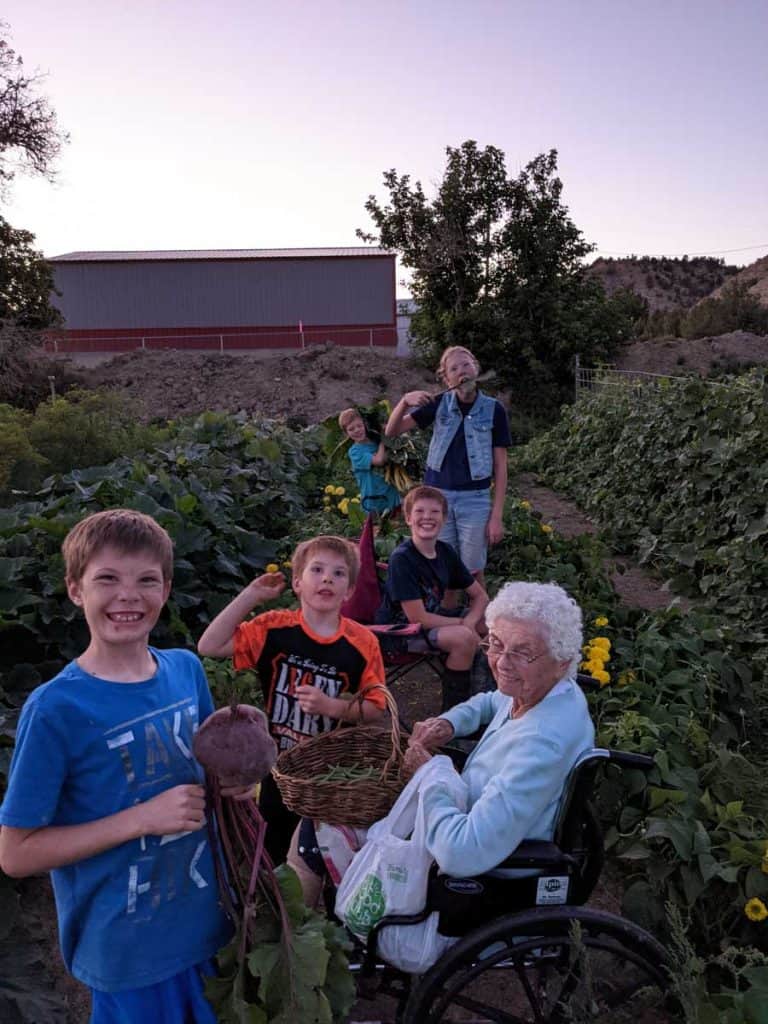 My wonderful grandma, Elsie, turned 90 in early August and my daughter and I went out to Indiana for the celebration. After the party we flew home with Grandma! She's spent multiple weeks on and off with us quiet a few times in the past. In fact, the last time she was here was March 2020 right as things were starting to shut down with because of Covid.
Through the pandemic I wondered if she's be able to come again and then in December of 2020 she fell and broke her hip. She's incredible though and recovered enough to be able to come out and stay again. With so much going on, it truly felt like a gift to be able to have her back in our home. She actually has 5 siblings in Utah so she has lots of reason to come.
Grandma came out and stay all the way through the beginning of September and was in Utah a full month.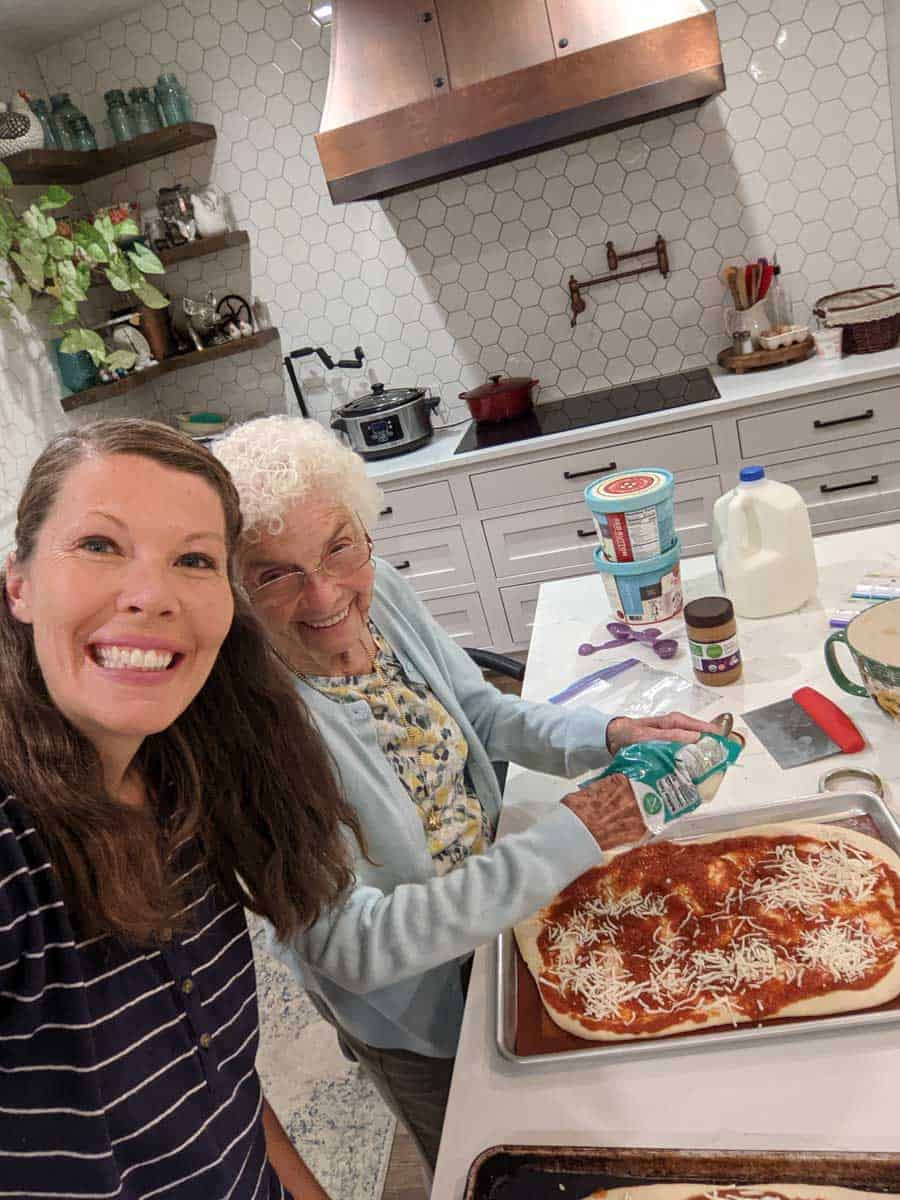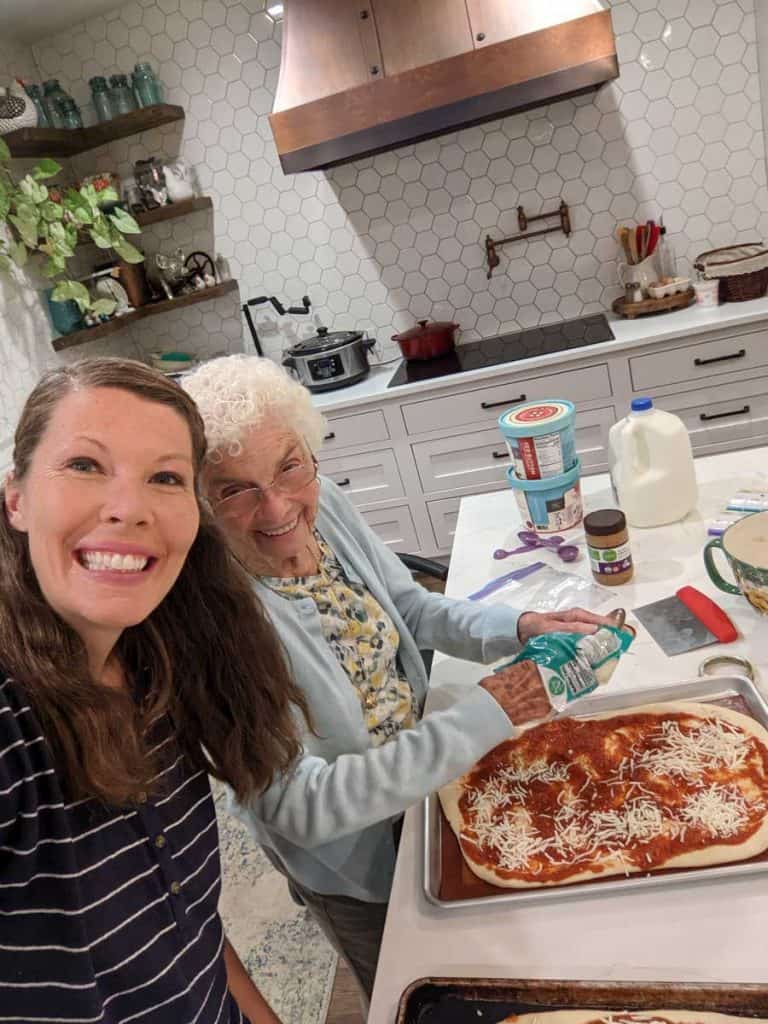 She and I have a close relationship and I love these extended stays. It really gives us time to be together and enjoy our time.
Grandma raised 13 kids (11 of which were boys) on a farm in Southern Indiana. People often worry about her coming and getting too tired at my house but I've found the opposite to be true; she thrives in the hustle and bustle of life that a large family and a farm brings. She loves the kids, she loves staying busy with me, and she helped with all that life brings like meals, dishes, matching socks, and listening to little boys retell stories from their adventures.
I pushed her wheelchair in the local 5k and she won a prize for the oldest participant.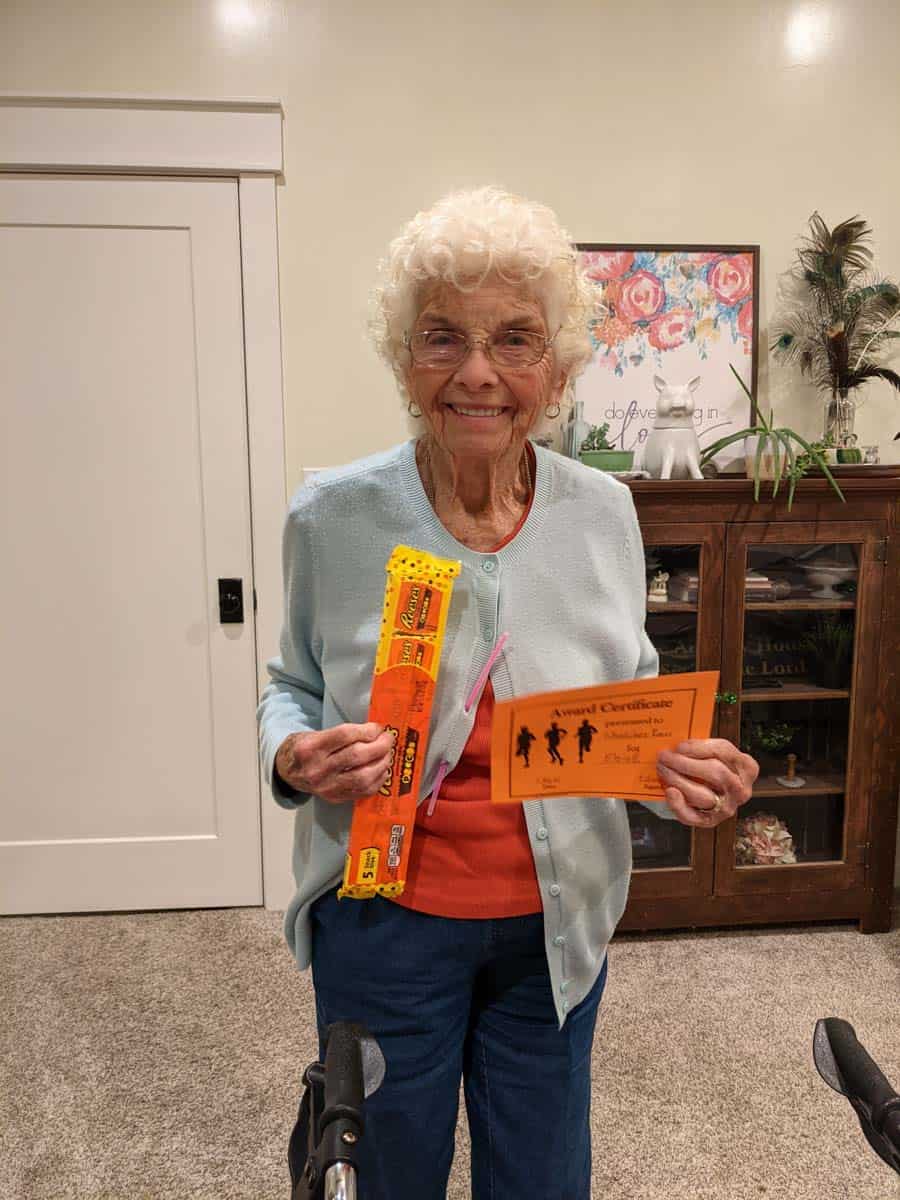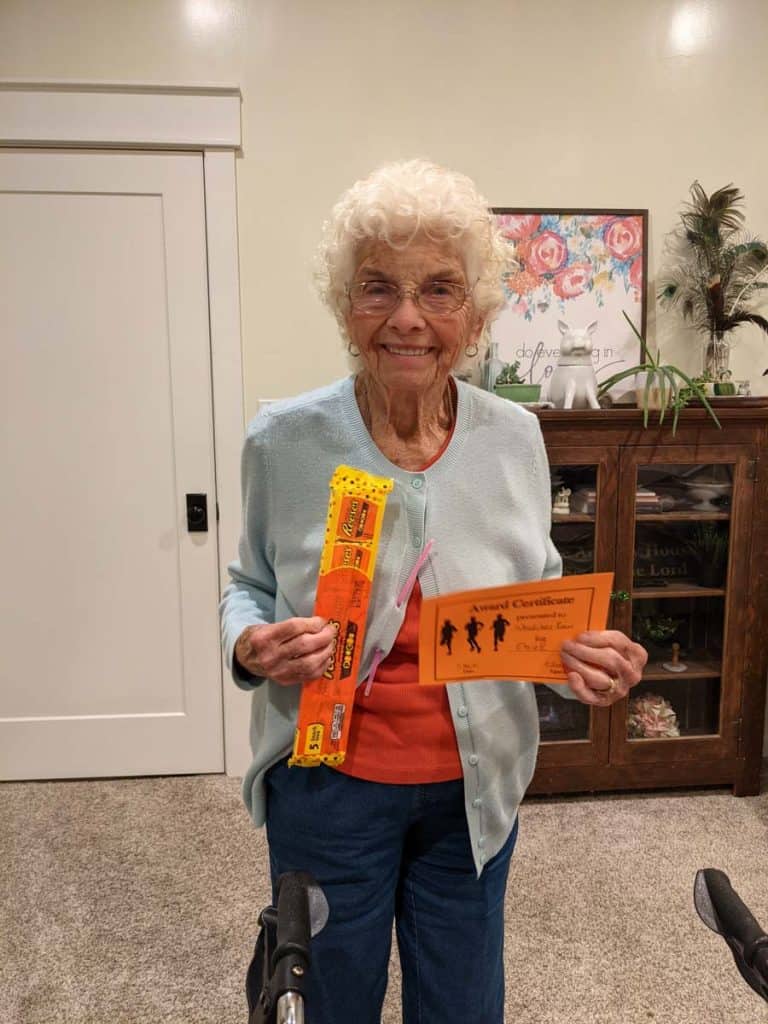 We went to the Grant Canyon (her first time!), we started the school year, and we just enjoyed ourselves to much. She loves eating here too because I cook a lot like she did. I keep her well stocked in chocolate and treats.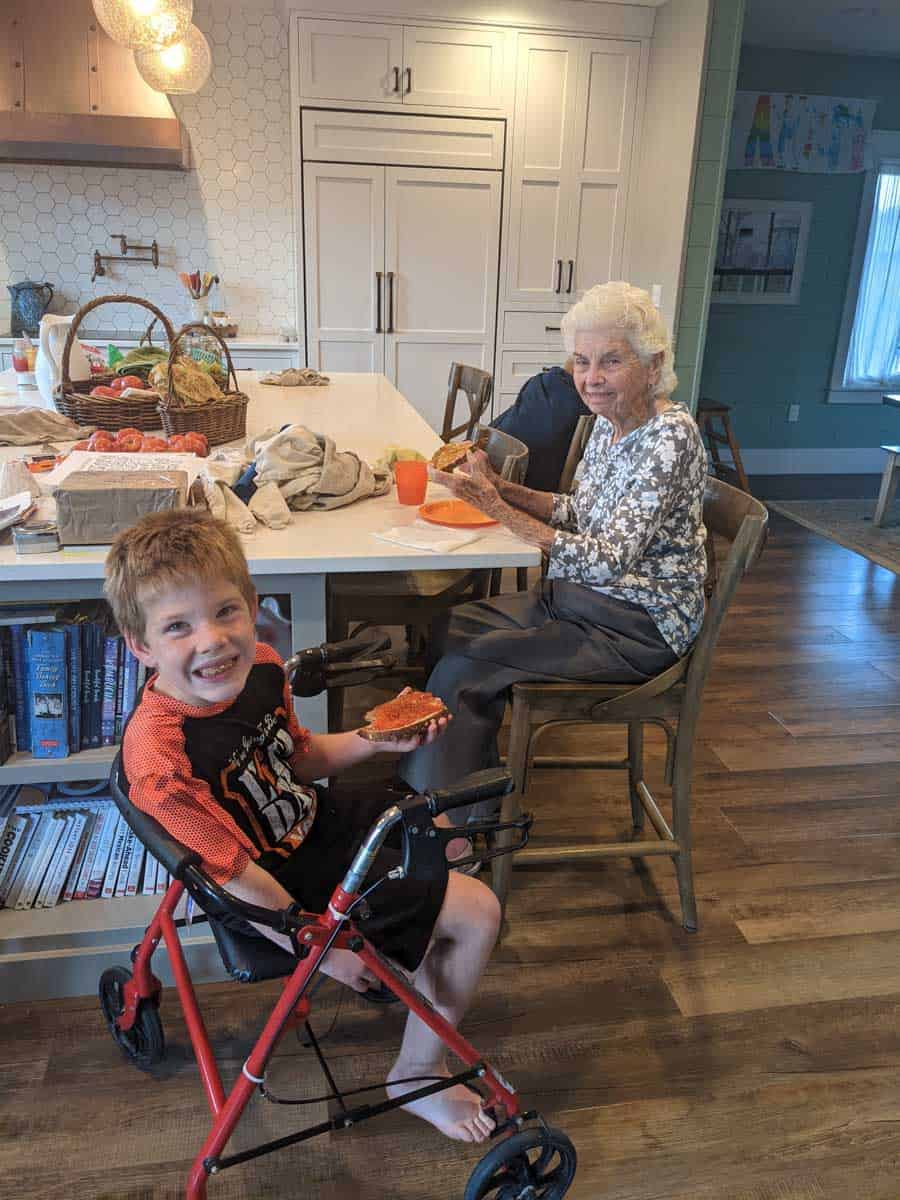 Grandma helped me can a million green beans. I'd take her out to the garden in the wheel chair and she'd break the beans as I picked them. She helped me make pizza, and pies, and we even fried donuts one Sunday afternoon with my brother.
The kids were very interested in seeing how she monitored and managed her diabetes.
Grandma doesn't walk well, she can't see either. It's a really unique gift to be able to take on the primary caregiver roll for someone you love so much for a small amount of time. There's a reverent tenderness that comes with making meals, bathing, and helping someone on such an intimate level. This gift of time and service was such a blessing to me. I was in a major funk for a few days after she left and it's taken me a long time to write about the experience. It's something I treasured so much, and no amount of pictures or stunted words will describe how precious this time with her was. I'm so grateful for the relationship that I have with her, we're as much friends as we are relatives and I think that's unique.
I'll treasure how she doted over my kids, talked to me about life and things she's learned, ohhed and ahhed over my published cookbooks (she helped me with cookbook recipe development dishes in March 2020 so to see them in person was really fun), her advice, and her sincerity.
I think that covers the bulk of August 2021. It was a month to remember and I'm glad to have written some of it here to share with you.
Thank you for reading.