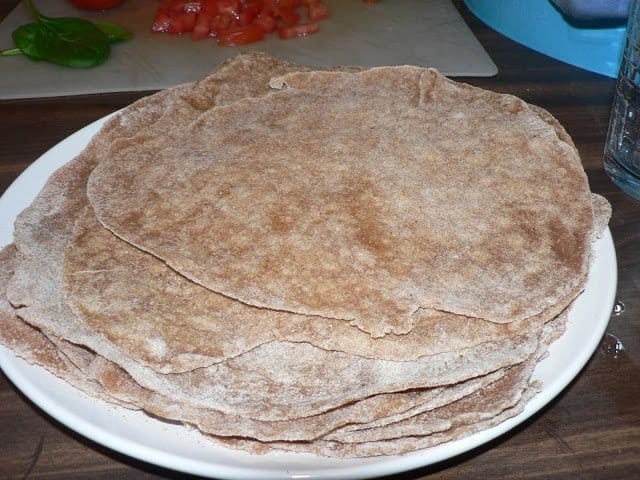 Who doesn't like homemade tortillas?
Whole Wheat Tortillas
2 cups whole wheat flour
1/2 t. salt
2 t. oil
1/2 cup warm water
Mix flour and salt in a medium bowl. Add oil and water to make a stiff dough. You may need more or less water depending on the type of wheat and how recently it was ground…so go for a stiff dough. Heat a nonstick skillet over medium heat. Divide dough into 8 balls. Roll out each ball on a lightly floured surface until super thin (pretty much as thin as you can without making holes in it…). Cook tortillas one at a time in the skillet turning when bubbles start to appear. Eat right away while still hot!