Get to know the most common hummingbirds in North America to better spot which species make a pitstop in your yard!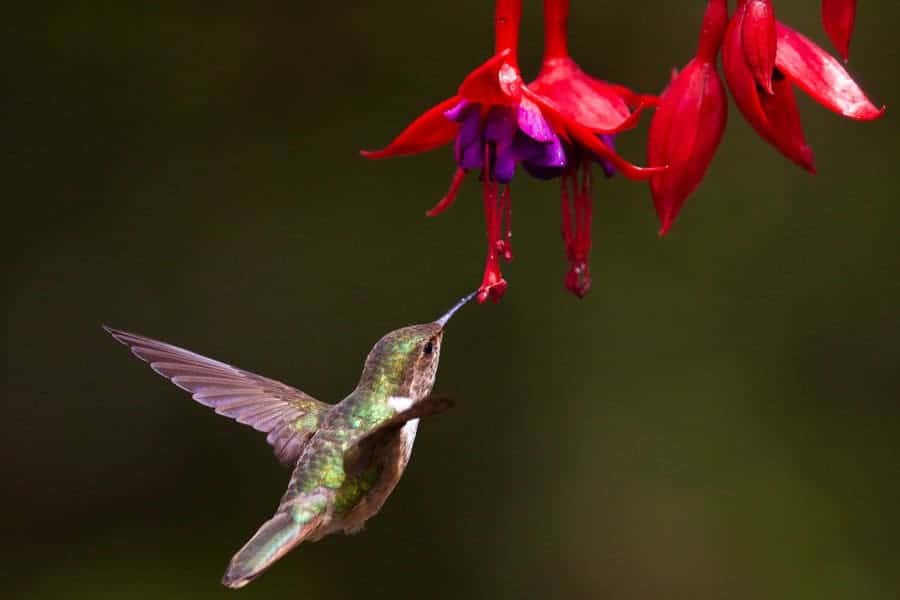 The Most Common Hummingbirds in North America
Hummingbirds are quick and beautiful little creatures. If you've spotted them in your yard or garden, you know how fun it is to watch them rapidly move through the air or perch on a tubular flower to feed. Maybe you even have a hummingbird feeder set up to give them easy access to a favorite food of theirs: sugar water!
A little known fact is that there are many varieties of hummingbirds in North America. In fact, there are more than 300 hummingbird species in the world! Today, I wanted to share the most common hummingbirds in North America -- you very well may have spotted one or a few of these in your outside space!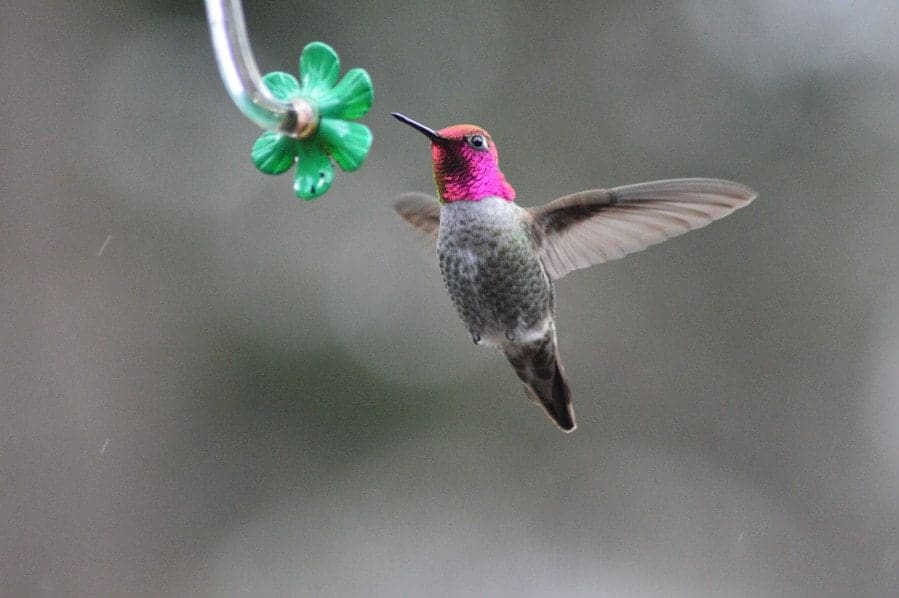 Ruby-Throated Hummingbird: Characterized by the bright red throats on the males, ruby-throated hummingbirds are one of the most common species in North America, spotted regularly in the east. Females are less conspicuous, with shimmery green upper parts and white under parts.
Broad-Tailed Hummingbird: With similar characteristics to ruby-throats, broad-tailed male hummingbirds have a reddish-brown part on their tails. Females have the same reddish-brown color on their flanks and throats. Broad-tails also have louder and more distinctive wing sounds than other species during flight. They can be found in America's southwestern mountains.
Rufous Hummingbird: Found along the northern Pacific coast, male rufous hummingbirds can be spotted by their iridescent red-orange throat and orange feathers. Females have subtler orange coloring, with green upper parts, white chest and abdomen, and spotting on the throat. Some are also seen in the southeast and along the Gulf Coast. They are highly territorial.
Allen's Hummingbird: Similar coloring to rufous hummingbirds makes Allen's easy to mistake for the other orange species. But Allen's males have greener backs and heads, and more orange on their flanks. Female Allen's look almost the exact same as female rufous. They commonly go to feeders, and they can be found along the coast of California.
Costa's Hummingbird: A real unique beauty, Costa's males have a crown of bright pink or purple feathers and sharply pointed neck feathers that look like a dramatic collar. Females don't have the same bright iridescence, but they share the same green upper parts and white under parts. Costa's like dry desert environments and aren't often found in urban areas. They call southeastern California, southwestern Arizona, and far south Nevada home.
Black-Chinned Hummingbird: Males are identified by a bright purple band underneath a black neck, while females may show light streaking on the throat with green upper parts and white under parts. Both male and female have very long bills, and black-chins can commonly be spotted from southern California to southwestern Texas.
Calliope Hummingbird: The smallest North American hummingbird at 3.25 inches in length, calliope males have a striped pink throat that points at the sides. Females don't have the bright coloring, but do have the bright green upper parts and subtle reddish-brown wash on the flanks. They are less aggressive and territorial because of their size, and can be seen in British Columbia, Idaho, Nevada, Utah, California, Montana, Washington, and Oregon.
Anna's Hummingbird: Found year-round along the west coast, Anna's males have red or pink crowns, while females may have some pink or red spotting on the throat. They like to visit backyards, parks, and gardens.
Magnificent Hummingbirds: Characterized by dark feathers, long bills, blue throats, and violet crowns, male magnificents are quite beautiful, and females have a more subdued look, with bright green upper parts and light gray under parts. Males and females alike have white spots by their eyes, and they're one of the largest species in North America at 5-plus inches long. Find them in southeastern Arizona and southwestern New Mexico.
Broad-Billed Hummingbirds: Similar to magnificents, broad-bills distinguish themselves with a red bill that has a broad base and black tip. They're also much smaller than magnificents but can also be spotted in southeastern Arizona and southwestern New Mexico, as well.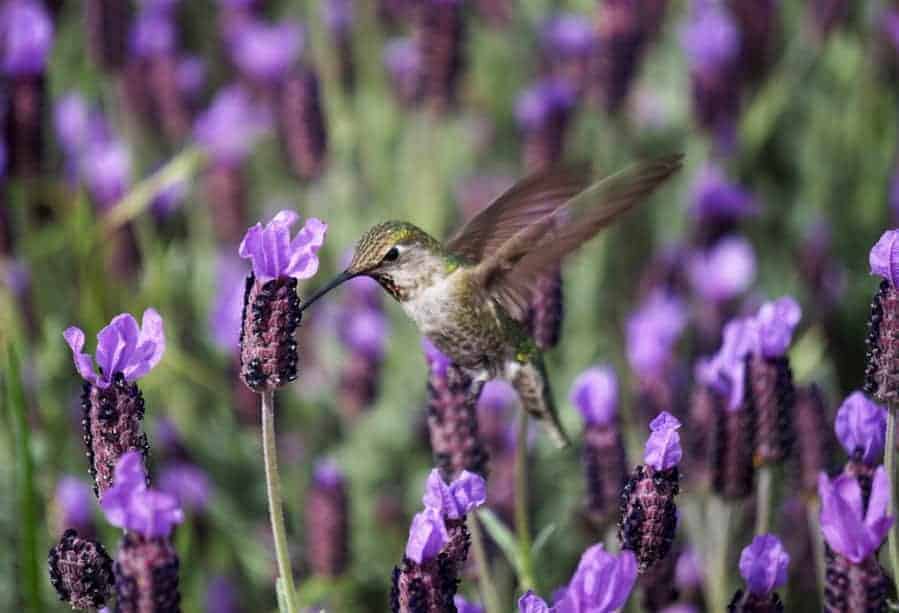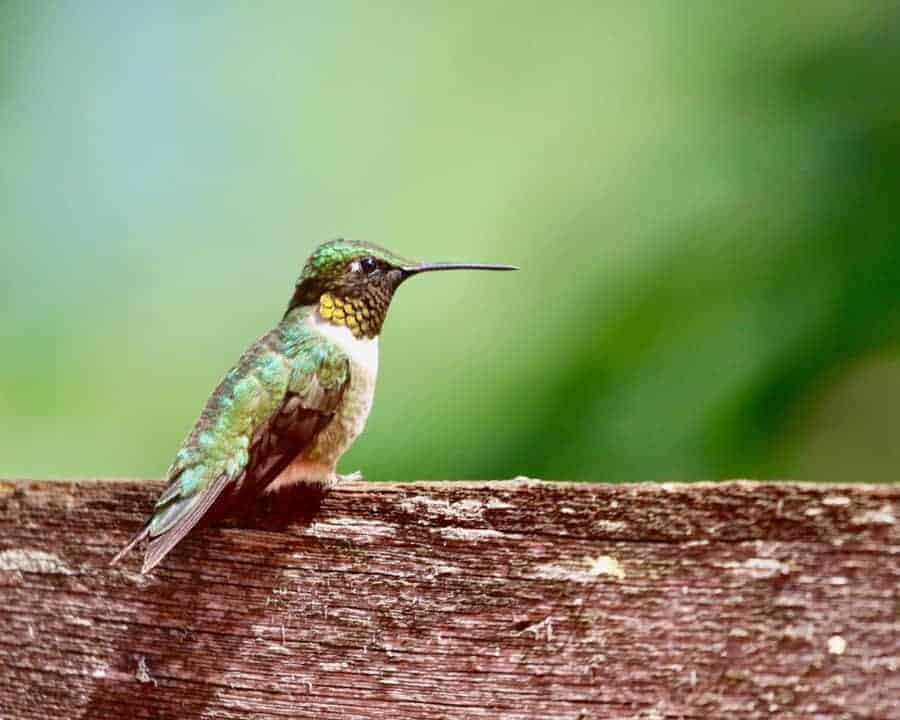 I hope you loved learning more about the wide variety of the most common types of hummingbirds in North America! Shockingly, there are even more than this list, but I wanted to share some regulars that are commonly seen. Keep an eye out for these bold beauties in your own yard, and let me know who you spot!