Get to know a few of my favorite tips and tricks for how to attract hummingbirds to your garden this summer.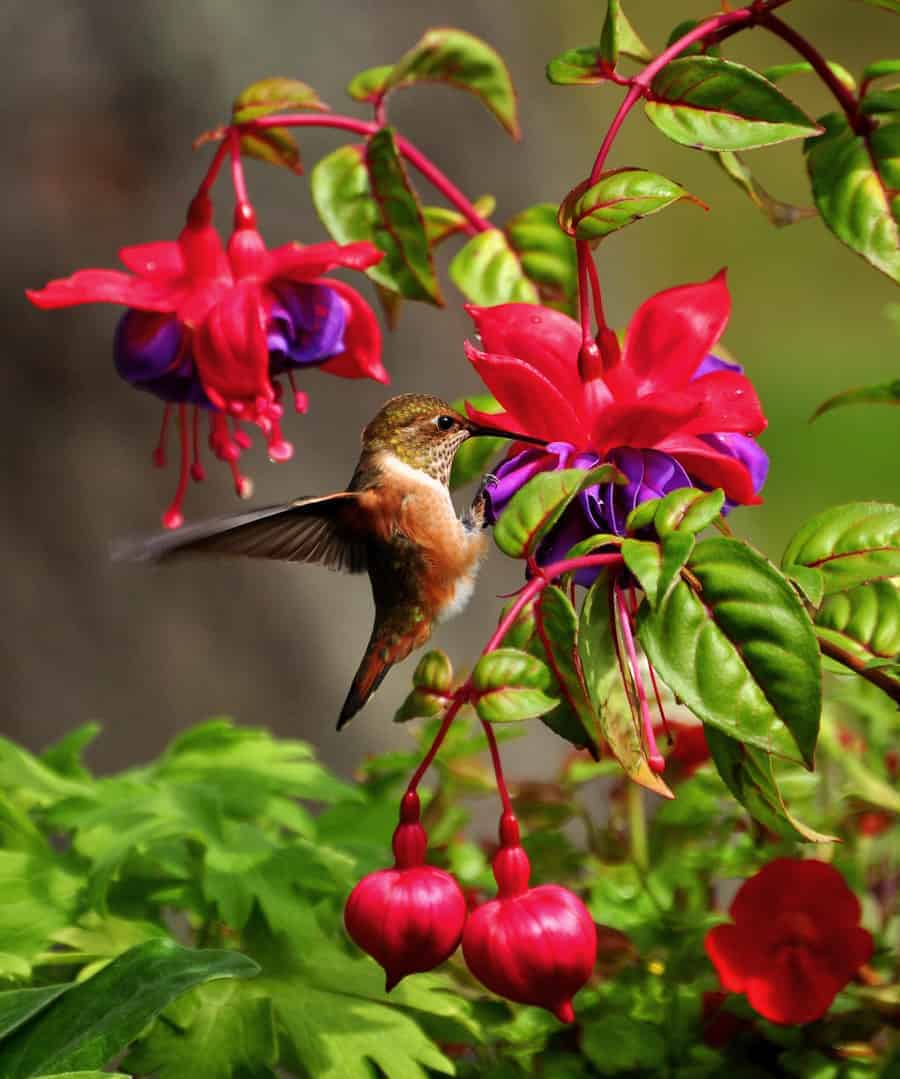 How to Attract Hummingbirds to Your Yard
You may not know this about me, but I absolutely love hummingbirds. Something about their presence when they show up to feed on nearby flowers makes my heart flutter just as much as their little wings. They're beautiful and astonishing little creatures and totally remind me of my Grandma and her house.
Every year for Mother's Day, my mom would give her a hanging basket with a Fuchsias plant in it. My grandma would hang it outside the living room window, and then all summer long we could sit on her couch on Sunday afternoons to watch the hummingbirds come and go from the plant. It was such a special experience with my family to watch these wondrous birds move around with such agility, speed, and grace.
I hope to instill the same love for them in my own children! In fact, I've picked up a few pointers for attracting hummingbirds to your own garden, so you can take in the sight of these colorful and quick birds in your backyard.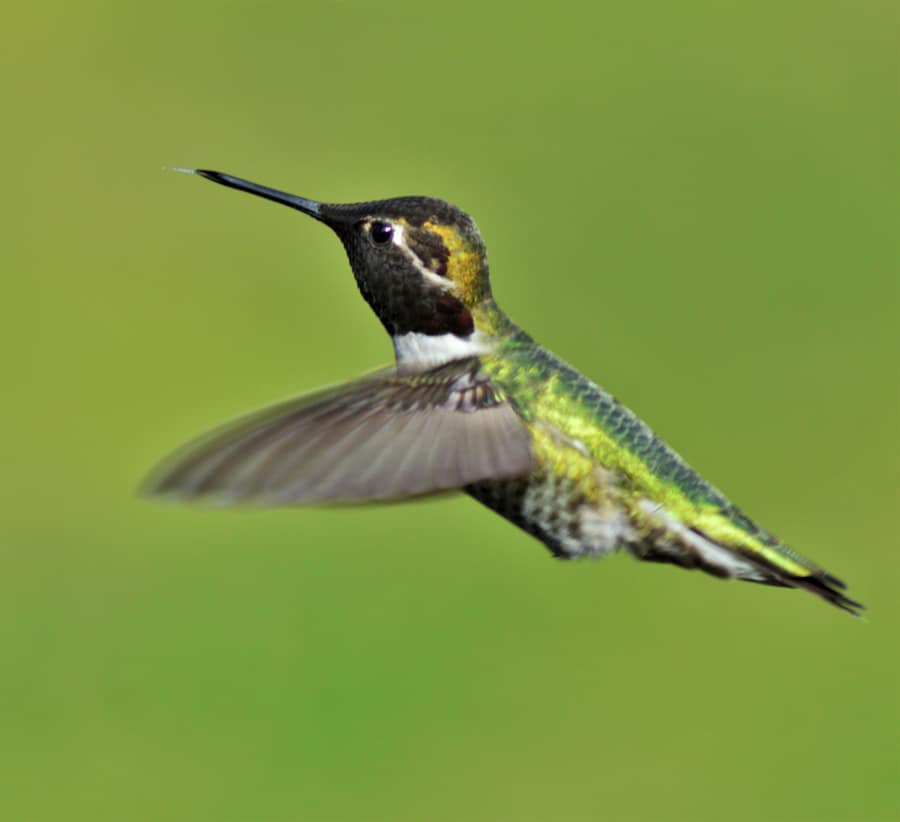 1. Plant a variety of flowers.
Hummingbirds prefer scentless, colorful, and tubular flowers. Red, orange, or blue flowers that grow in a manner that makes it easy for hummingbirds to hover above them and reach in to eat are best. A mixture of many kinds is key to hummingbird loyalty because they like to switch things up when it comes to their food, just like us! Like I mentioned, they love Fuchsias plants, as well as bee balm, phlox, lupine, red-hot poker, hollyhock, columbine, coralbells, and other perennial plants.
2. Make (or buy) a hummingbird feeder.
Feeding hummingbirds is actually fairly simple. They like nectar, so to make a homemade nectar, all you need is four parts water and one part sugar. Be sure to boil the two ingredients for two minutes to eliminate any bacteria or other impurities. Keep it to two minutes of boiling, because if you evaporate too much of the water, all the sugar can be harmful to hummingbirds' health. Let the solution cool before filling a feeder with it. Make sure you get a red or other brightly colored feeder (they LOVE colors because they reminds them of flowers), and place it near some colorful blooms in your garden.
3. Do NOT add food coloring to the feeder.
Some people believe adding red food coloring to hummingbird feeders attracts more birds. But if you have a red feeder and place it near flowers, they'll come. Food coloring chemicals may be bad for their health.
4. Clean out the feeder regularly.
If you're not seeing any birds visit your feeder, make sure the sugar solution hasn't gone bad. Clean out the feeder every three days to a week to avoid spoiled solution by rinsing it with water. You can also add a bit of vinegar, dry rice, and water to the feeder and give it a good shake to break down any mold or mildew that might have grown. Rinse it with clean, warm water before refilling with fresh feeding solution.
5. Start in the spring.
I know we're getting close to summertime, so now's the perfect time to start attracting hummingbirds to your garden. They begin migrating in the spring after bug populations build up after winter's over (bugs are their source of protein, and the only other thing they eat than nectar!). Get your feeder and bright flowers ready in the spring and early summer so they know your yard is a spot they can find plenty of sustenance. Hummingbirds are super smart, and they'll even return to your yard on next year's migration if they know it's a good place to find nourishment.
6. Design your garden space to be the most attractive to hummingbirds.
Can you believe there's actually somewhat of a science to how to set up a yard that hummingbirds love? They like open spaces because it makes it easier to move from one flower to the next, and it's ideal to have a partially shaded, partially sunny yard. Curving your flower beds allows the birds to approach flowers from different angles, and make sure you put the shortest plants in front of taller ones so they can easily access any of them. They feed every 10 to 15 minutes (what a life!), and in between, they enjoy perching in trees and shrubs. A few plants that double up as food and shelter for hummingbirds include cape honeysuckle, desert willow, citrus, flowering quince, beautybush, and weigela.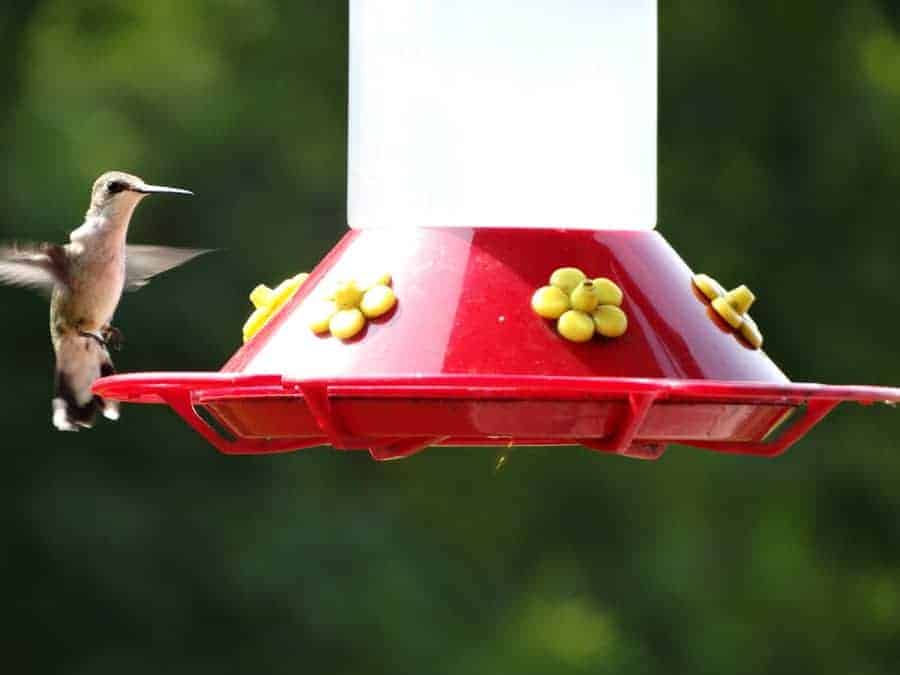 Get to know a few of my favorite tips and tricks for how to attract hummingbirds to your garden this summer.