We finally moved into the home that we spent so many years dreaming of and building! On January 26, 2018 we spent the first night under this roof, a mere 733 days after our official groundbreaking for the building and almost 3.5 years to the day from when we bought the property and started dreaming big (I announced the purchase for the first time in this post.).
If you are new to the blog or just tuning in, my husband and I and our 5 young children are building our dream home in beautiful southern Utah. We are doing 99.3% of the work OURSELVES, the ultimate DIY project indeed. It's been a wonderful but arduous ride and we are so excited to be living in our dream home. If you want to see all of the posts on this crazy project, you can find them here. We are tired, but we are excited. Years of dreaming, working, and planning are coming together into a beautiful home we plan on living in forever.
We moved in a few weeks ago and I'm just now telling you. I've had some guilt about this but here's the reason. I felt like once we moved in it should be done, but we certainly did not move into a finished home. We are still working on it every day! I felt like I needed my magazine-ready glossy photos to show you, but I just am not ready for those. So instead of making you wait while we finished, I thought I'd show you where we are at.
Welcome to our home!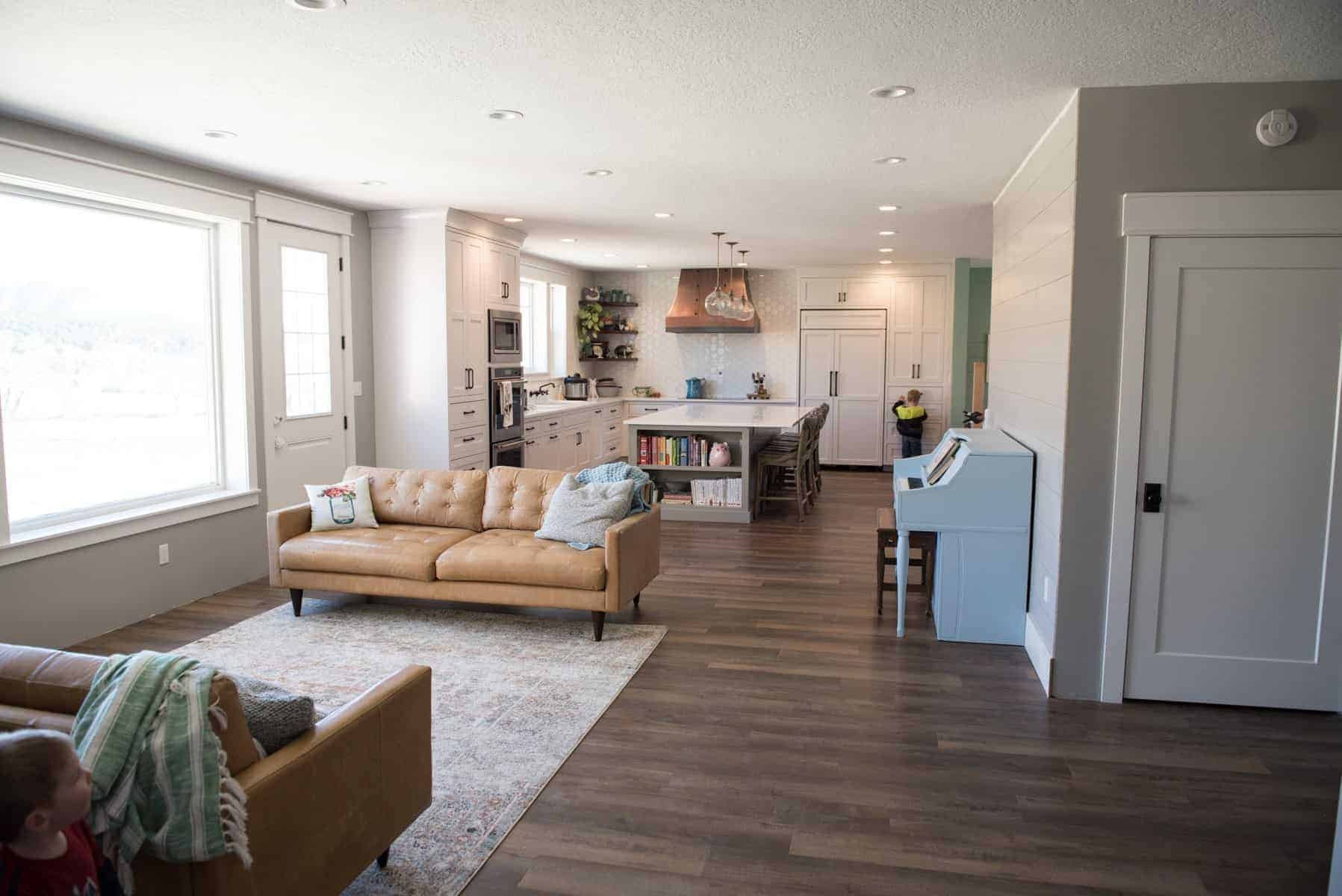 The kitchen is pretty much done, expect for installing my pot filler. So that's super nice. The space is perfection!!! It's so much fun to cook, work, entertain, and live in.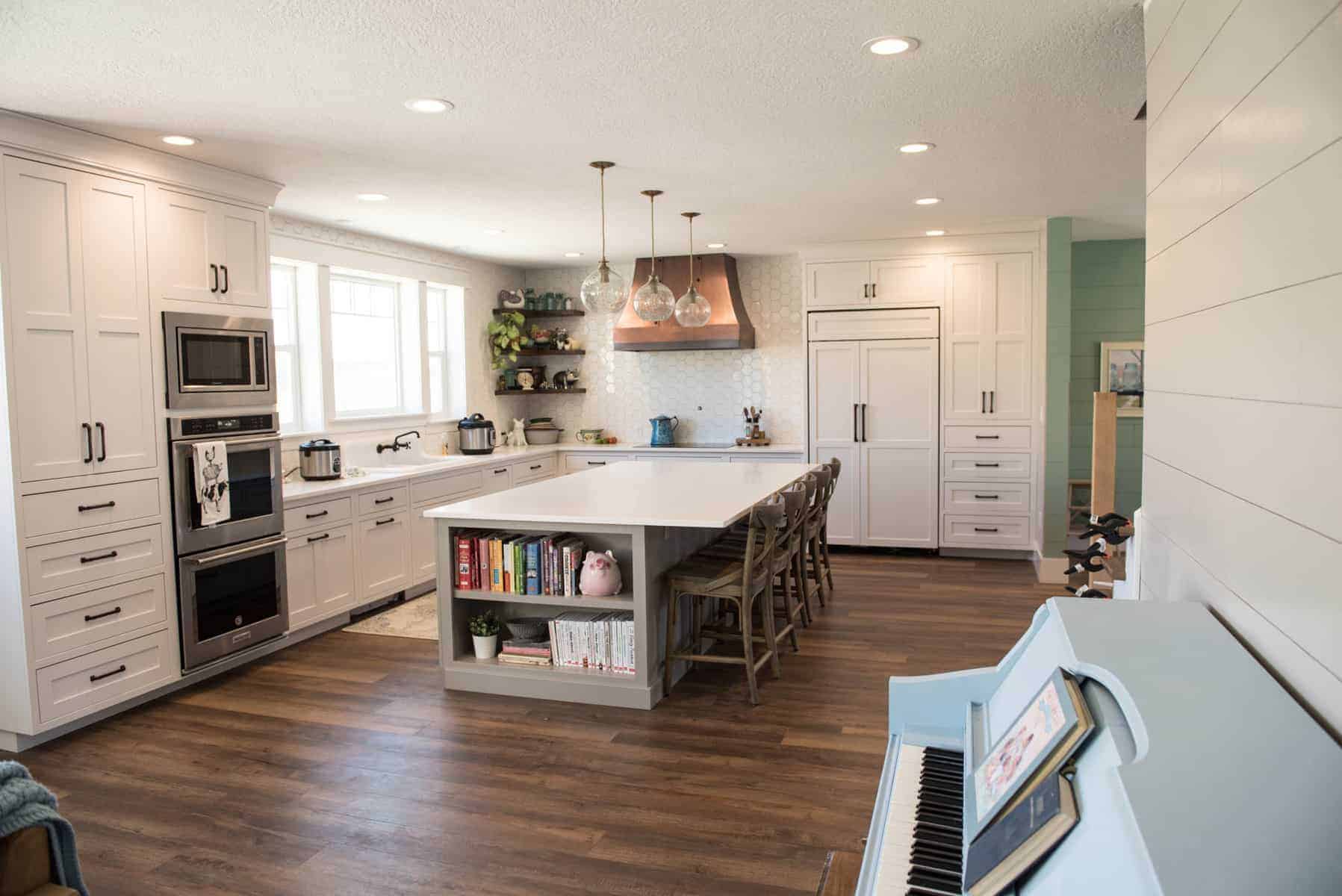 Gorgeous, right?!
The copper hood is from Copper Top Metals, and the glass pendants and copper pendants in the dining room are from Bellacor light online. The flooring are engineered vinyl planks (in Farmland Hickory) from Lumber Liquidators, the tile back splash is in-stock tile from Home Depot, the bar stools are from World Market (so sturdy and comfortable!). The white of the trim and cabinets is Snow Bound by Sherwin Williams, the gray is Rock Port Gray by Benjamin Moore, and the dining room paint color is Pacific Palisade by Valspar. Those are my most frequently asked questions, so I thought I'd let you know!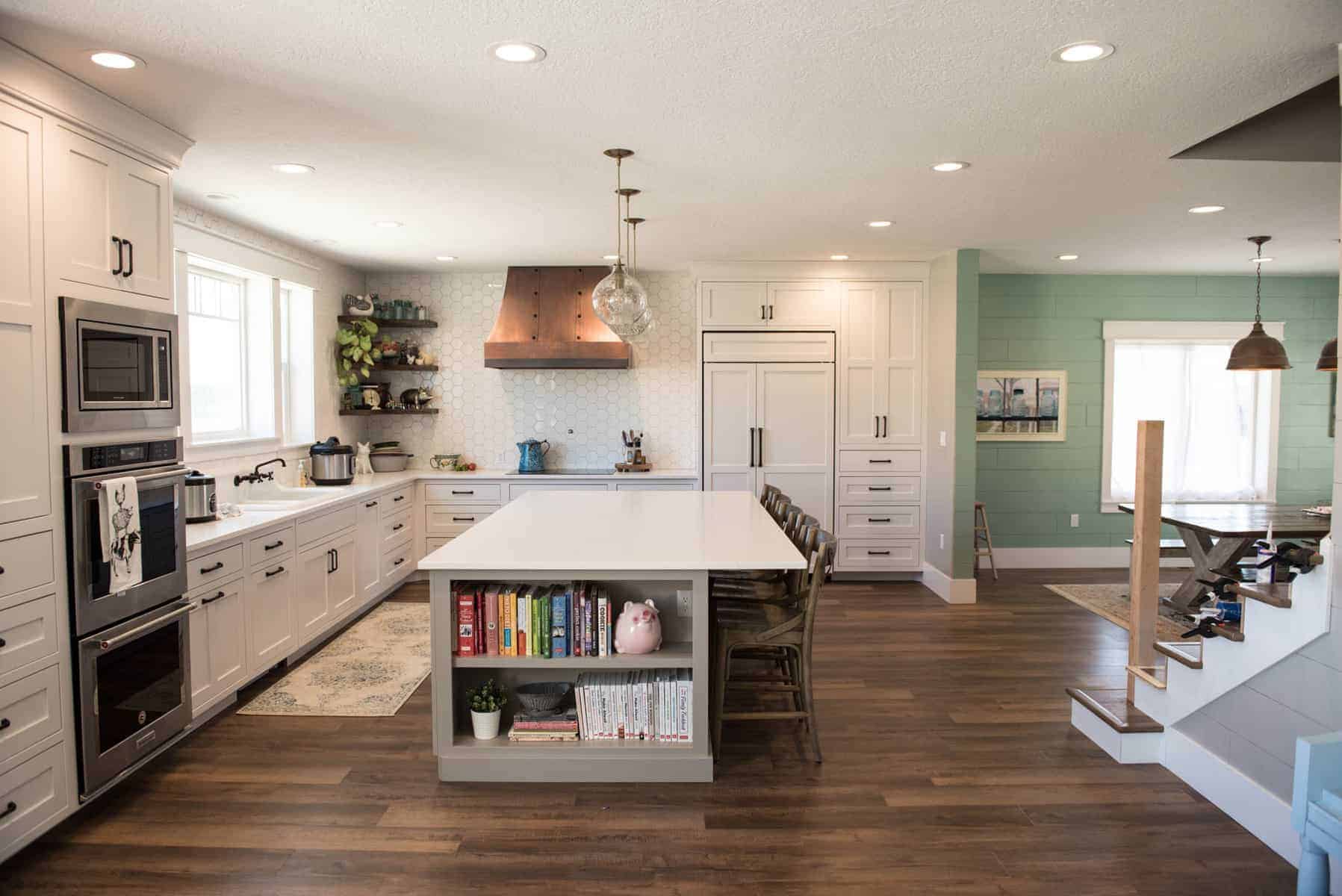 The cookbook shelf at the end of the island is one of my favorite parts of the kitchen! All of the white books (and a few of the colored ones) are my America's Test Kitchen cookbook collection. 🙂
This is what the living room currently looks like. We still have to build the wood burning fireplace into the wall (you can see the insert sitting in the corner where it will eventually go). So my couches are just in there for the time being. It's functioning though and we love the view out the windows.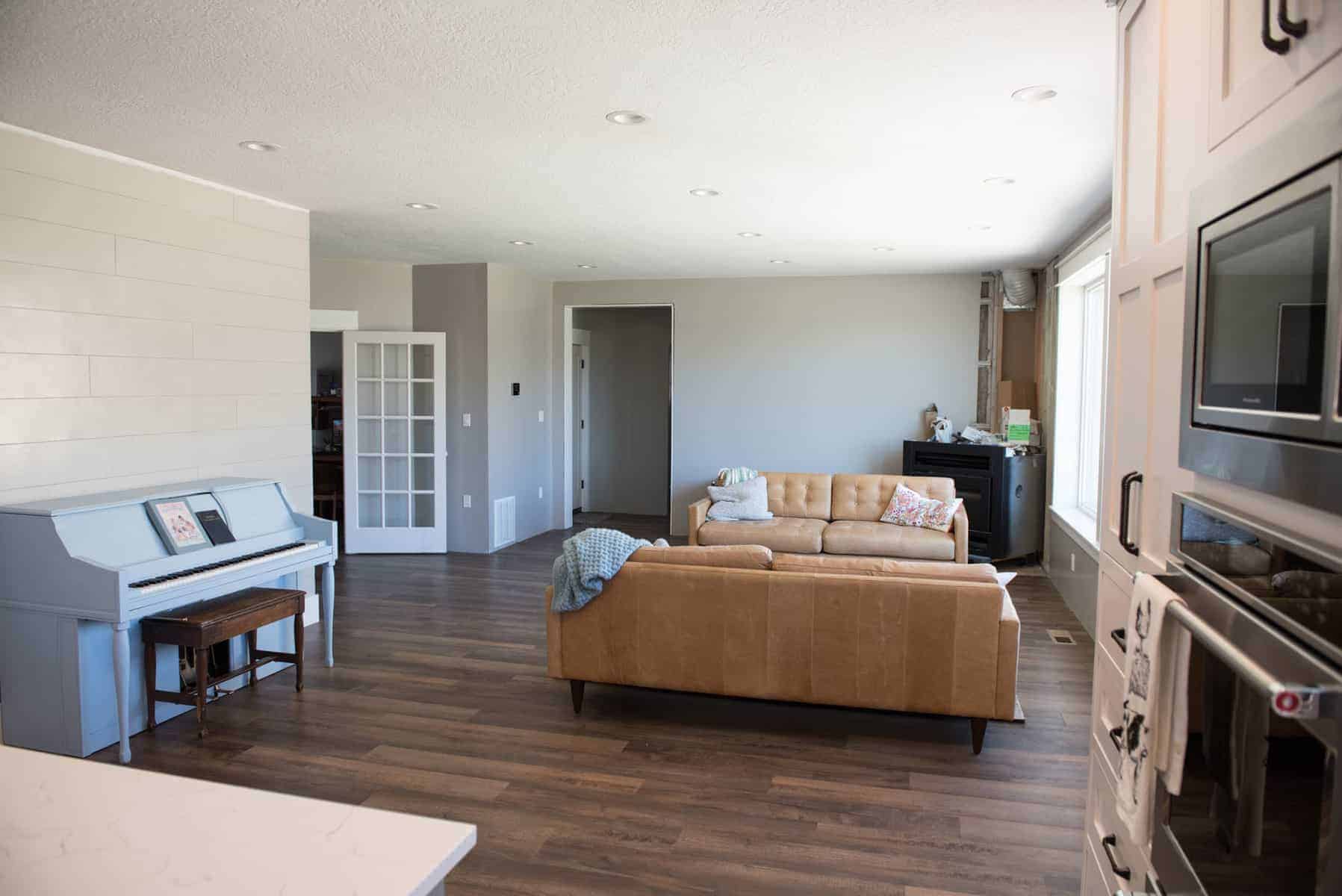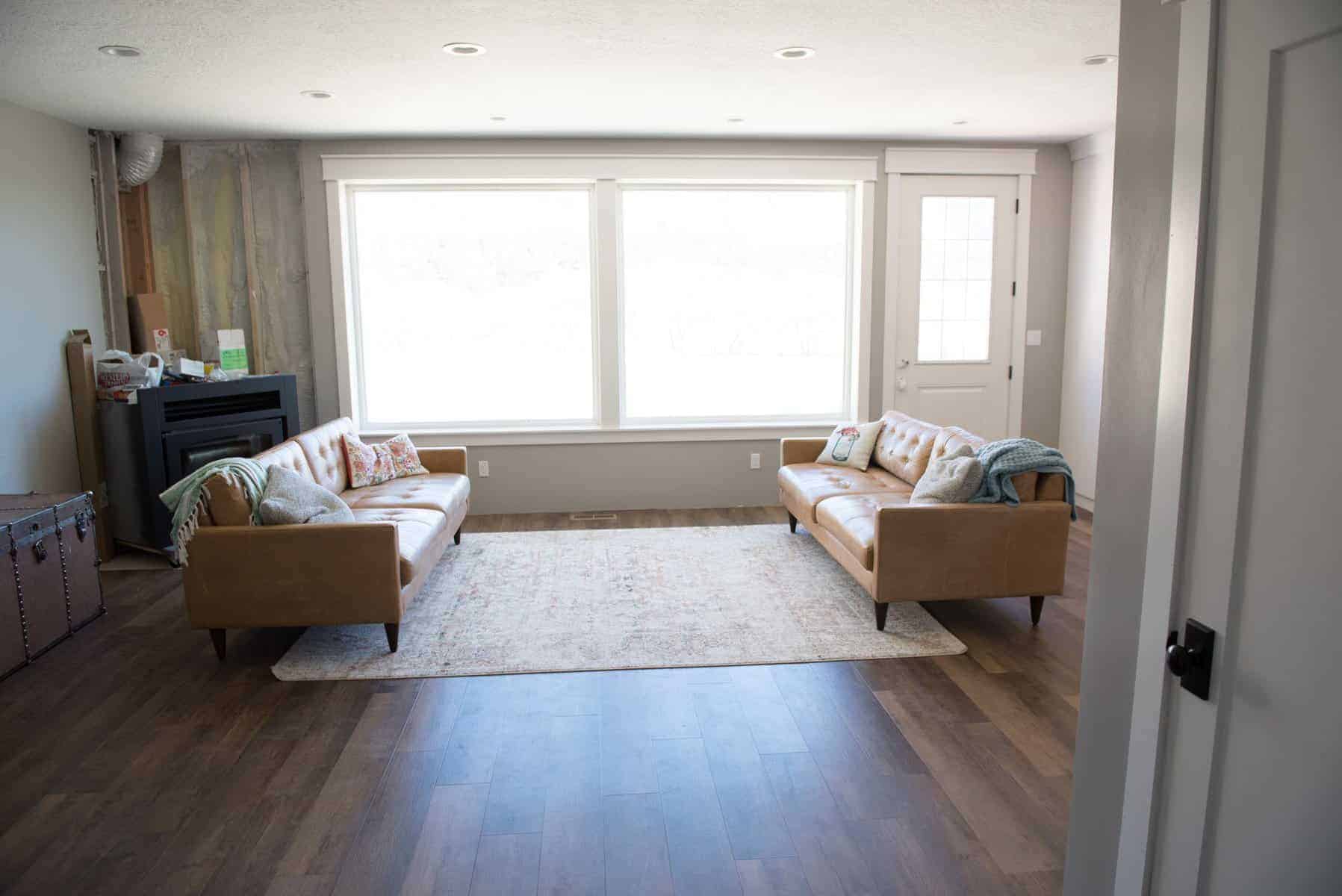 My dining room! The kitchen table is made out of wood from the Shanty (which was built in 1898) and I just love it. It's HUGE, like 4.5 feet wide and 9 feet long, but I've had it packed to the gills with friends and family many times already. I love my huge table. The pretty cow painting is from my friend Ashley's Etsy shop.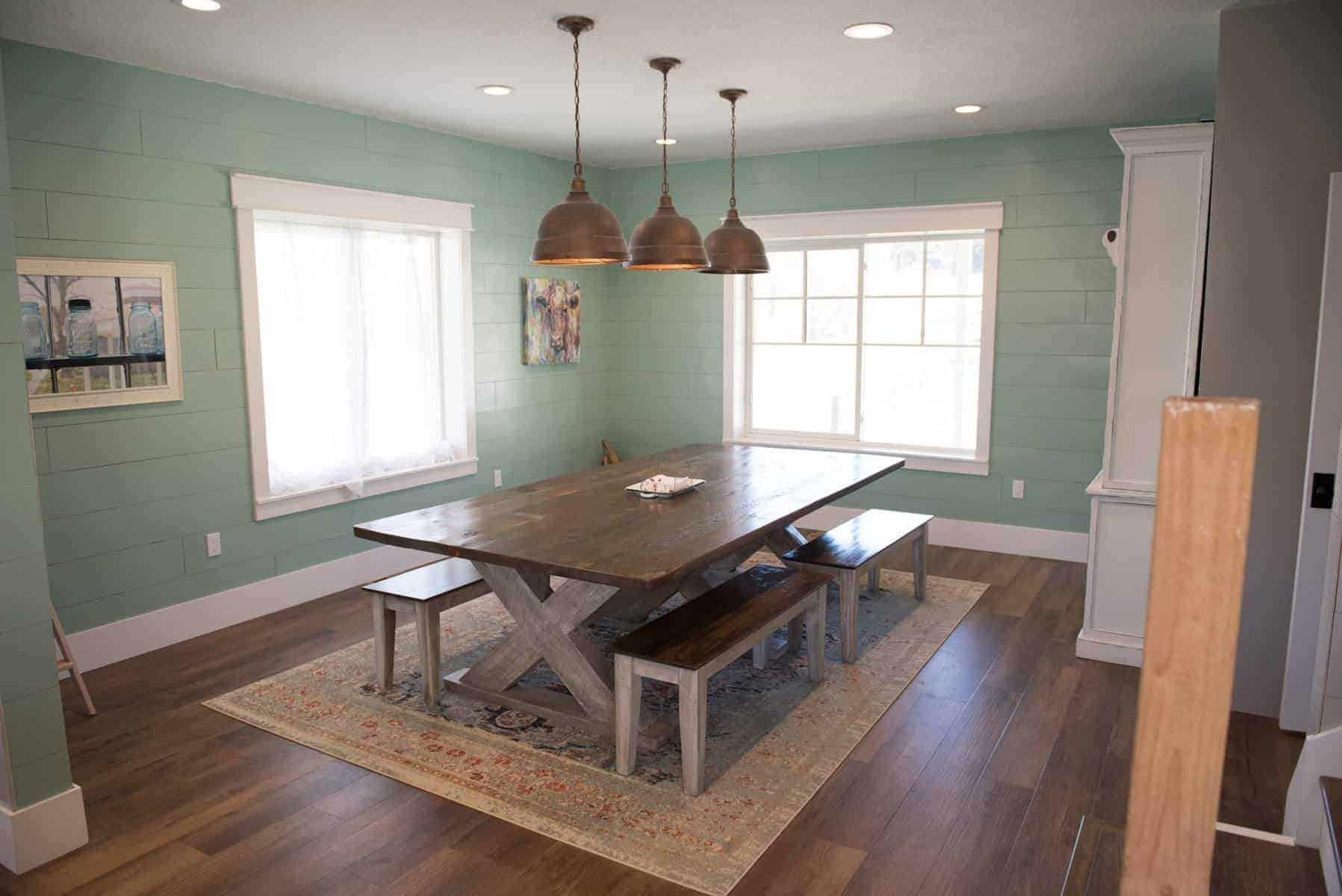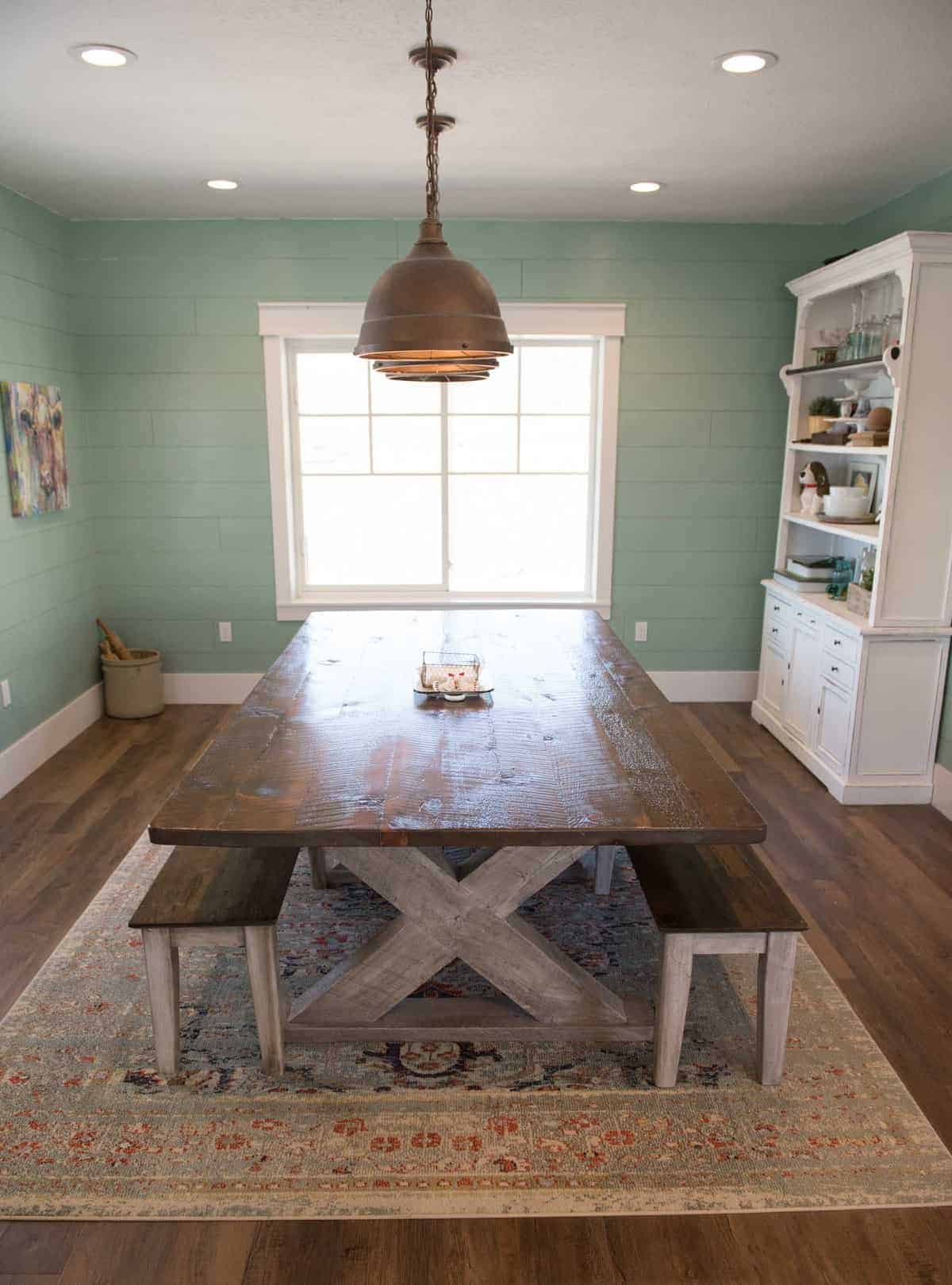 It's so fun to have a place to put all of my treasures (and the corner shelves in the kitchen are full of things I love, too!). Gifts, antiques, paintings from my Grandpa, and so much more. Did you know this is our first house?! We remodeled a house but that one didn't count as our house (we knew we weren't going to keep it and moved out before we even finished fixing it up and Thomas just went back on weekends to work on it). So this is the first house we have owned since we got married 12 years ago. My heart was SO ready to "feather my nest" and it's such a beautiful nest. Worth the wait and effort!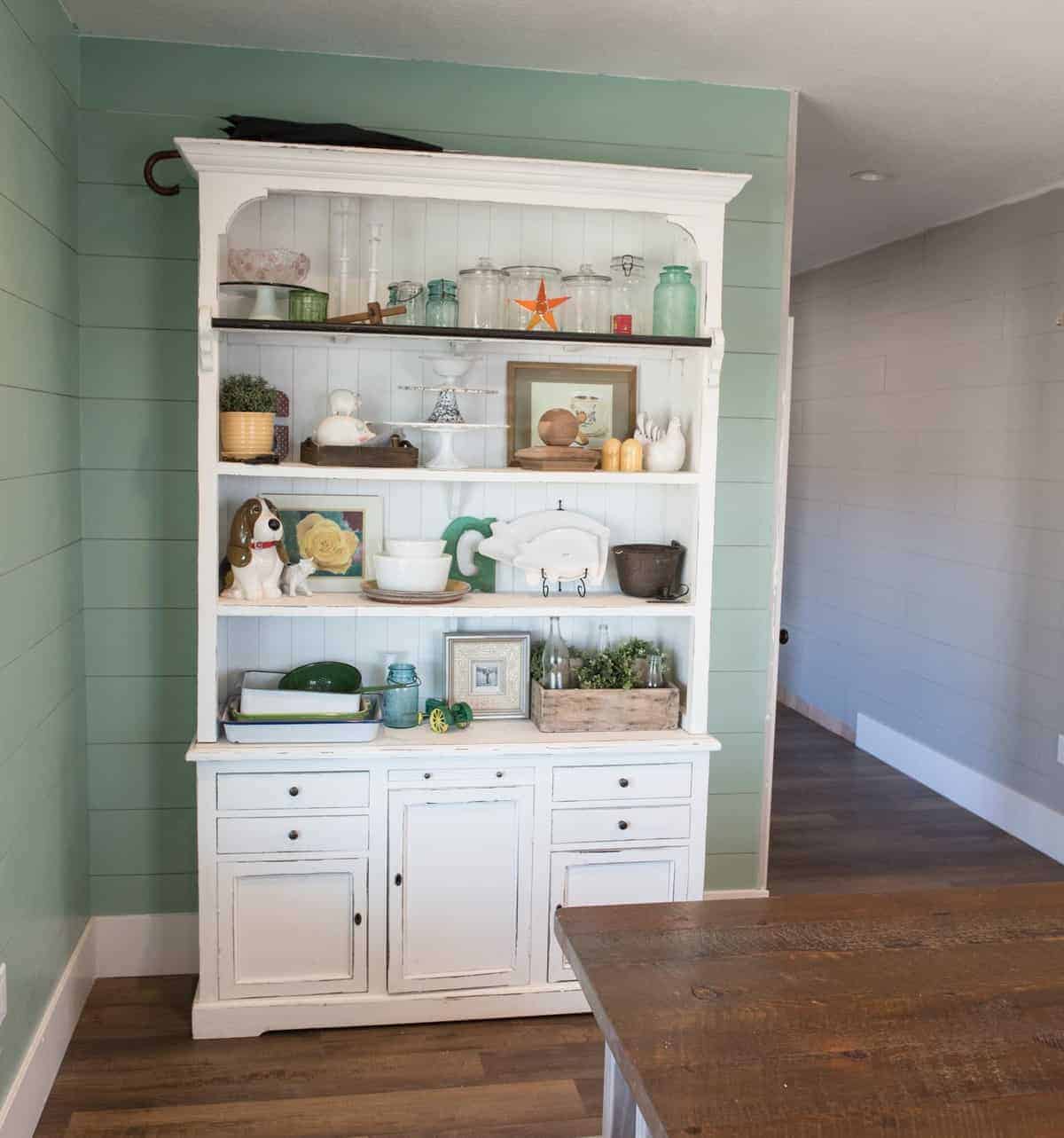 The entryway. We don't currently use our front door because the porch isn't on and it's a mud pit up to it, but one day we will. For now we just have people go in and out of our garage!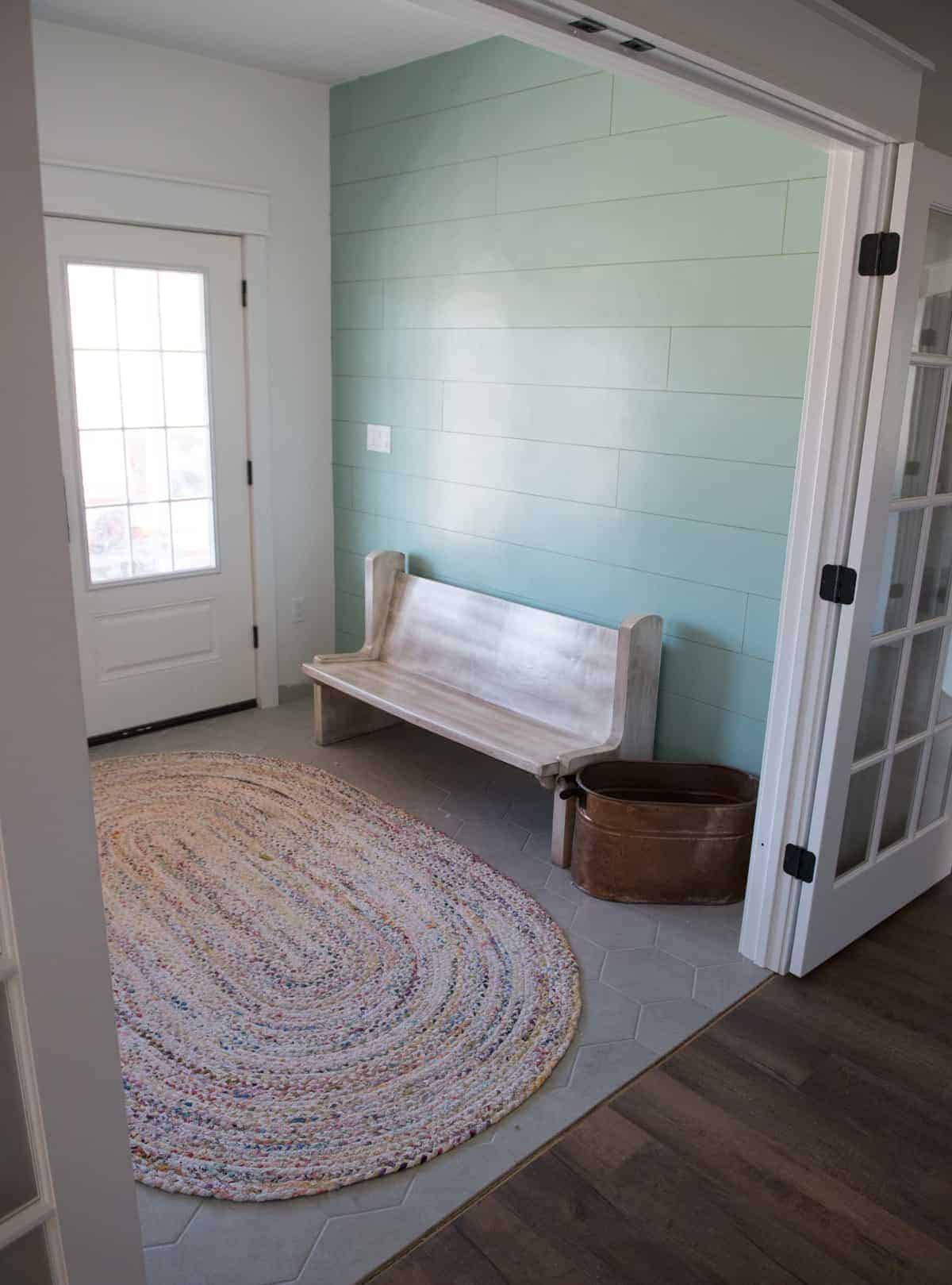 My office/studio off the living room - it's pretty empty. I'm still not sure how I'm going to use this space so right now it stores my camera equipment, computer, and some photo props.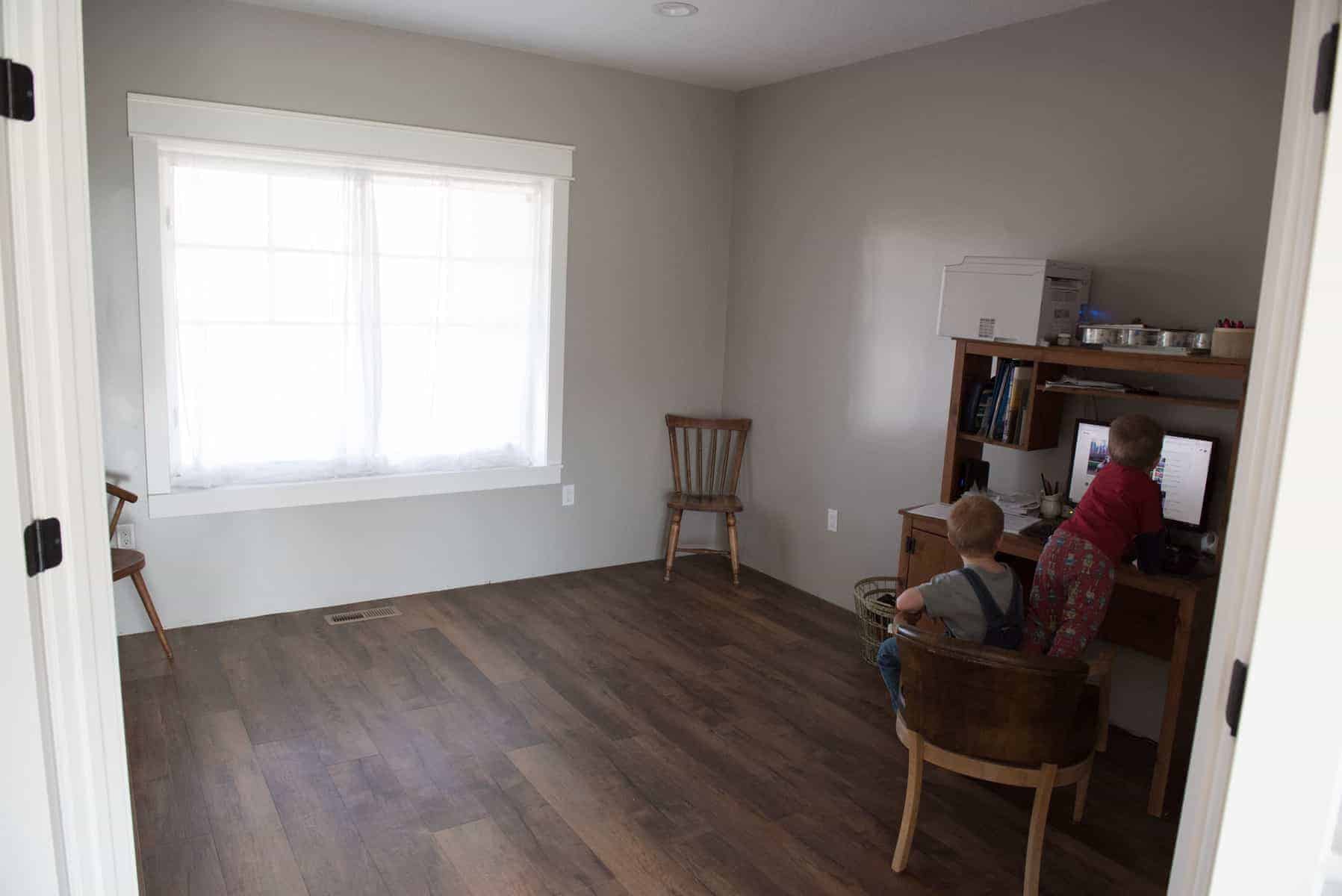 What mudroom dreams are made of. All of the kids have their own spot and their shoes go in the drawer under it. Shoe drawers are AWESOME just FYI.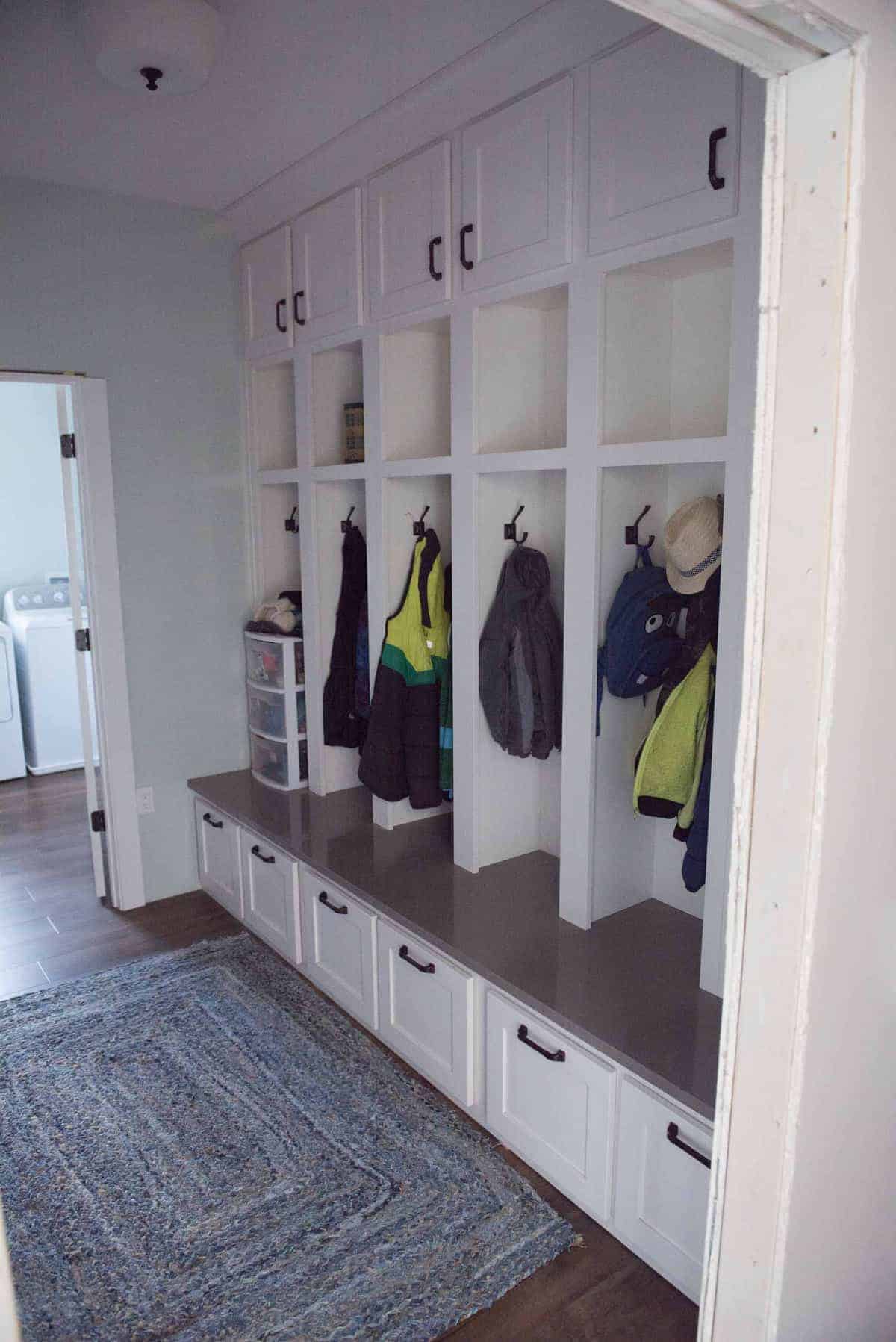 In the hall is my chalk board + kid school paper station. This is across from the drinking fountain.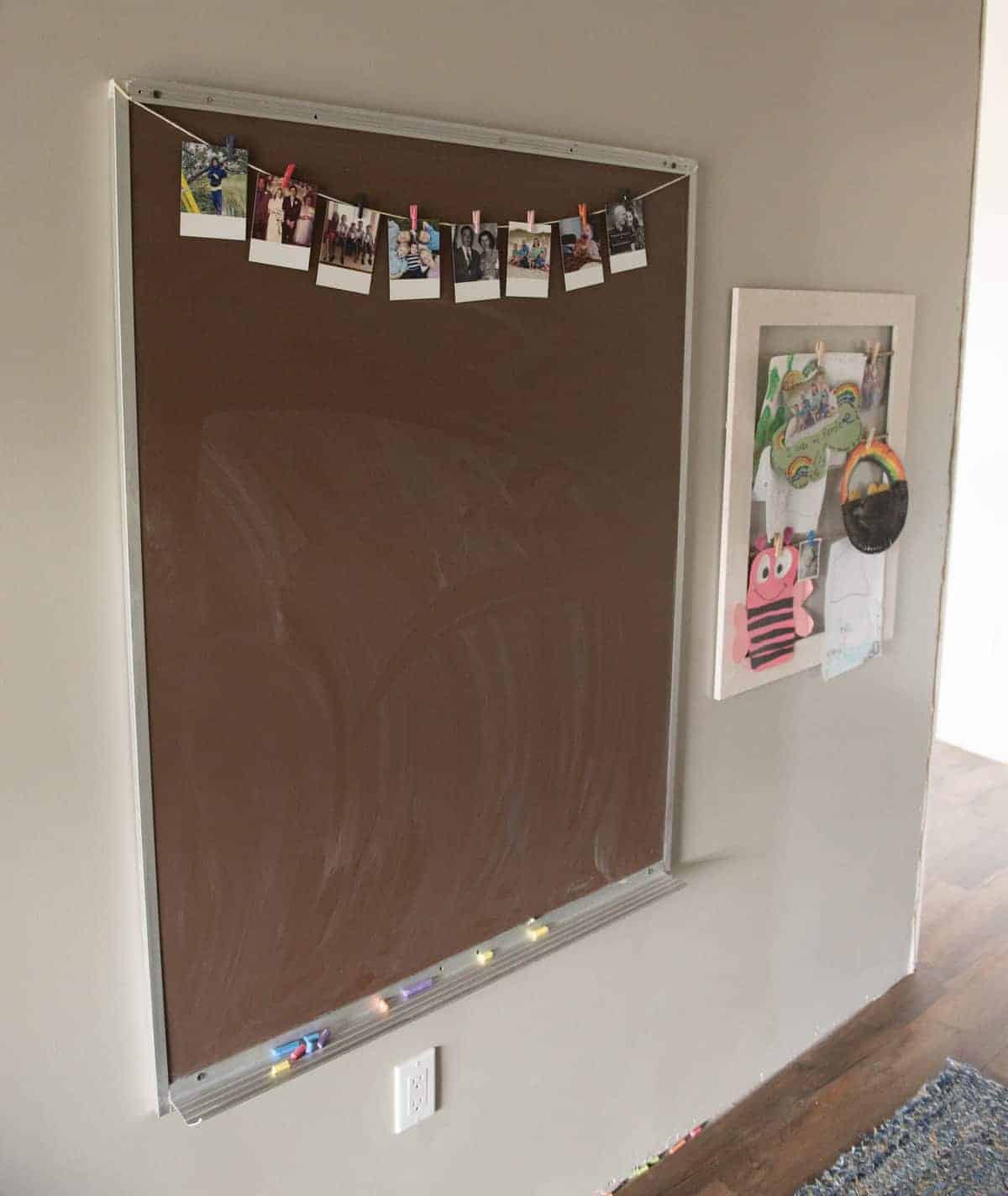 Guest bath on the main level. There's a vessel sink on the blue vanity already - my pictures are already out of date because Thomas just keeps on moving!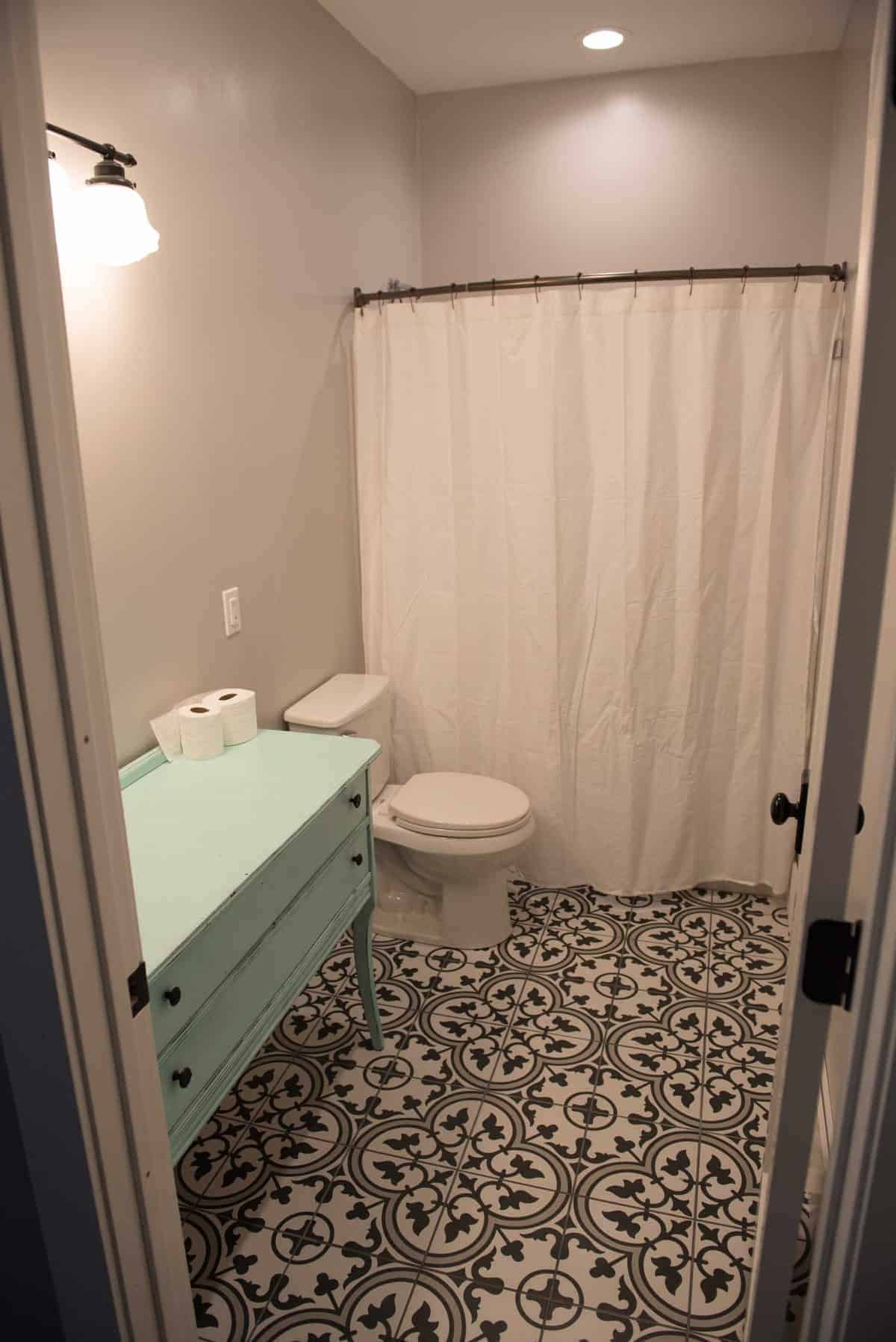 My bedroom. And those beams are styrofoam! How cool is that?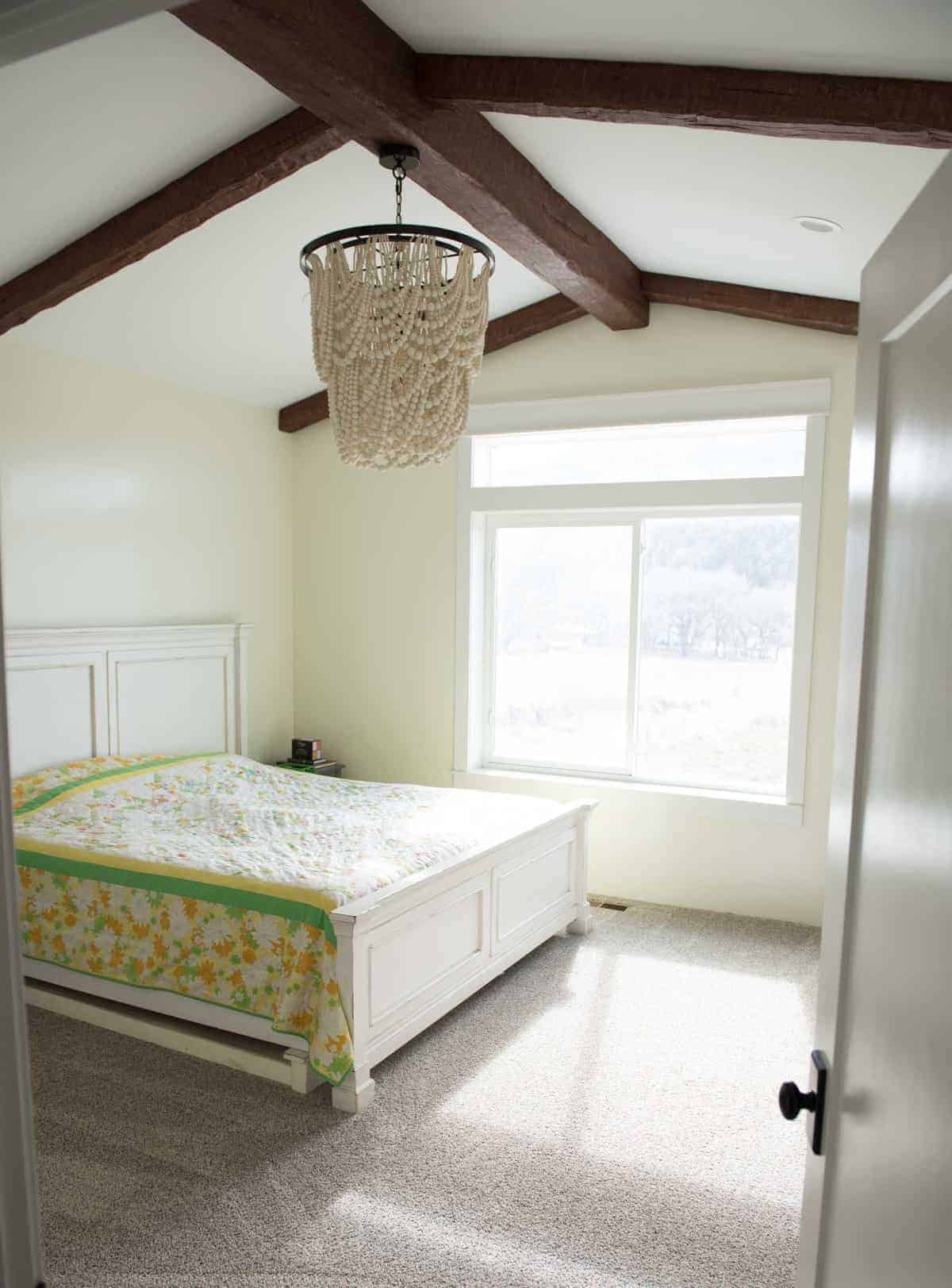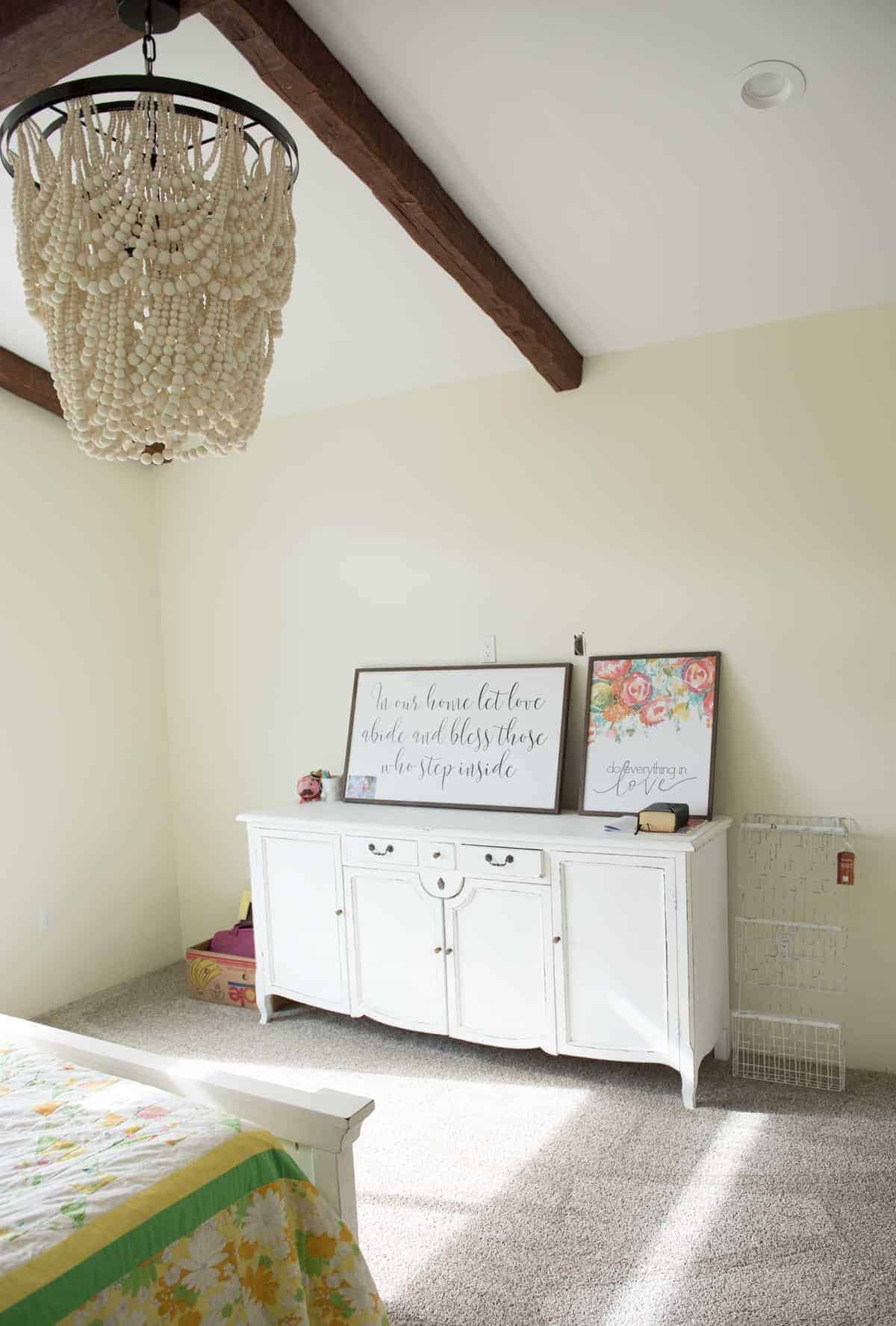 My bathroom. Toilet and tub are to the left and my closet is on the right.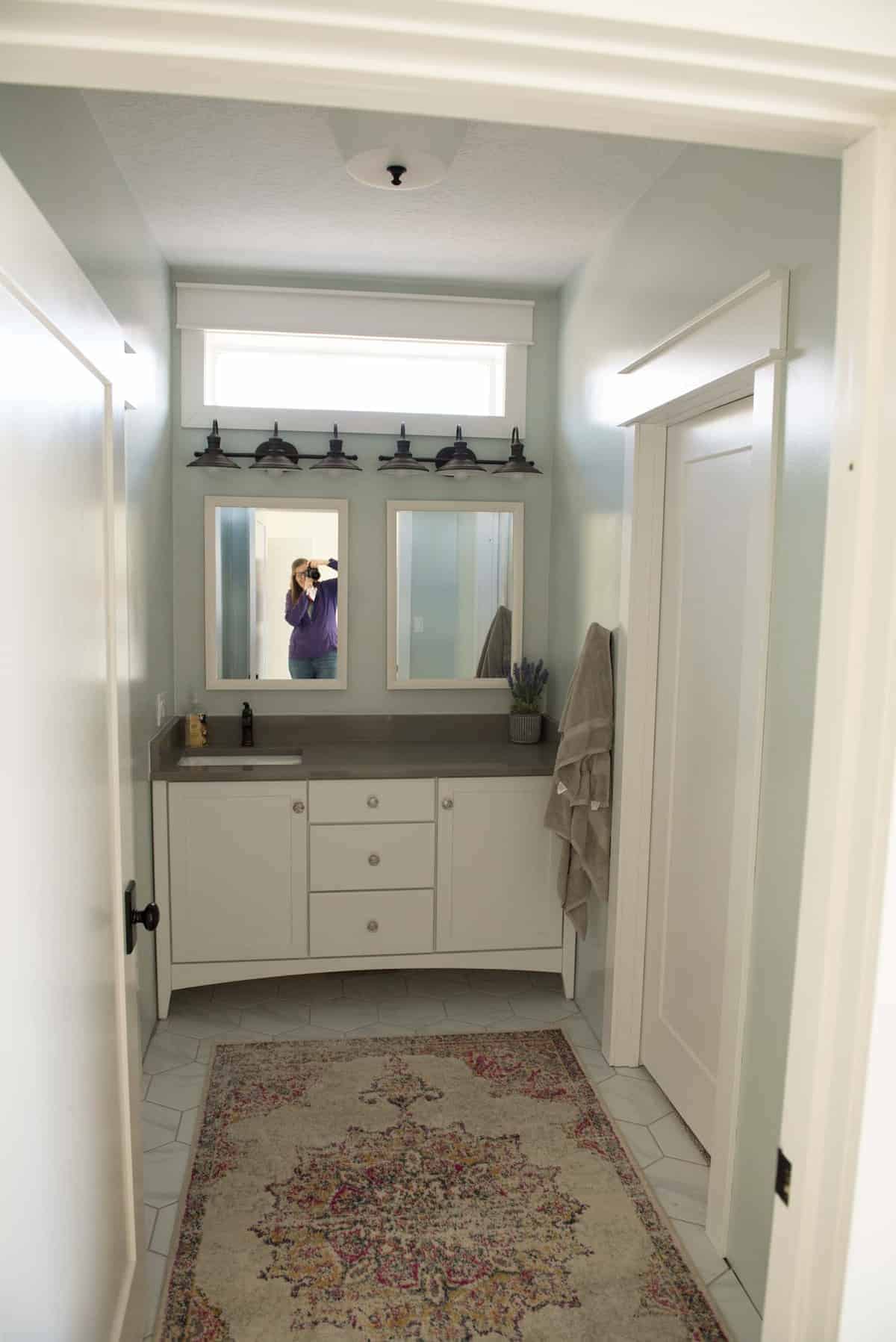 Messy, but it's awesome!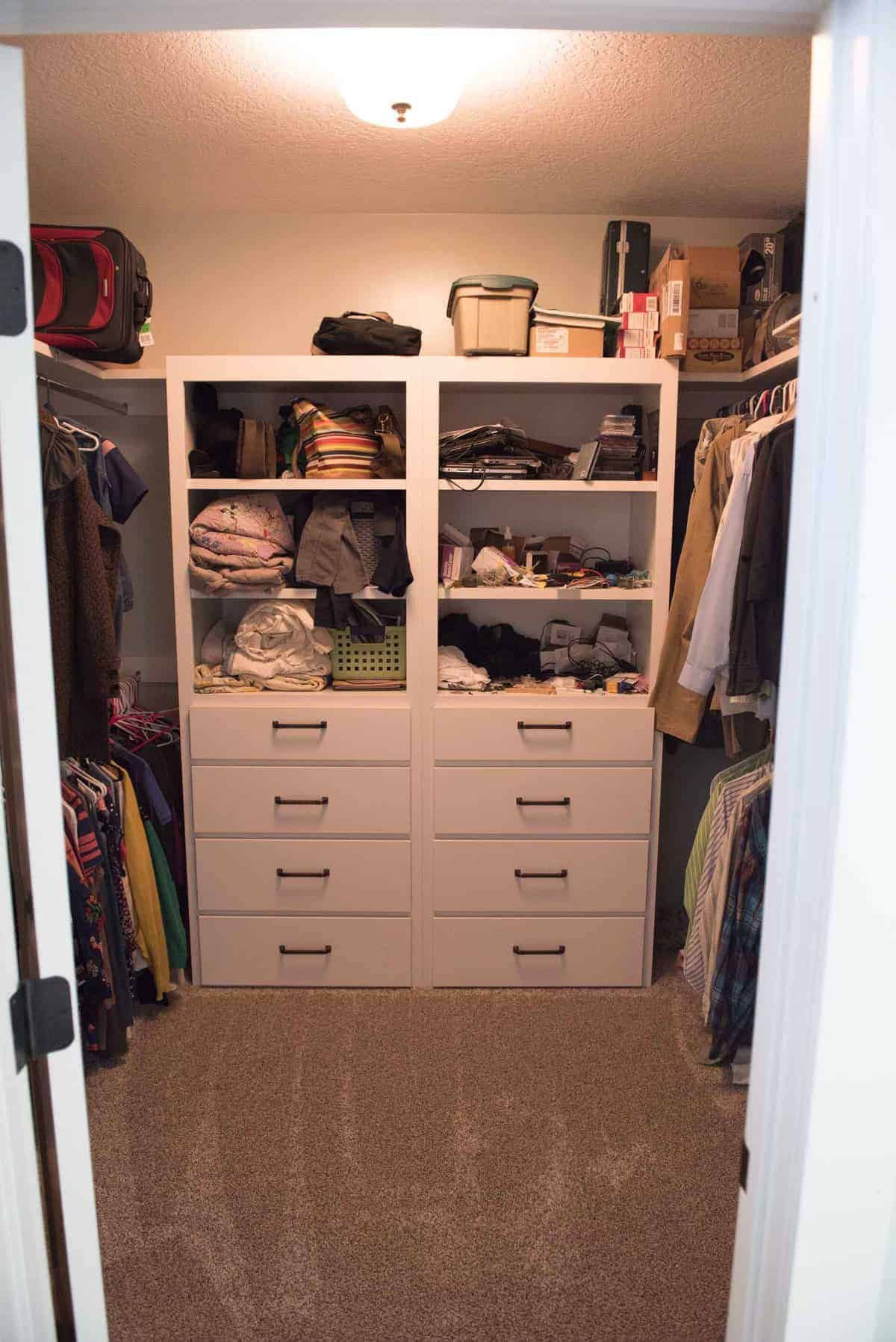 Laundry room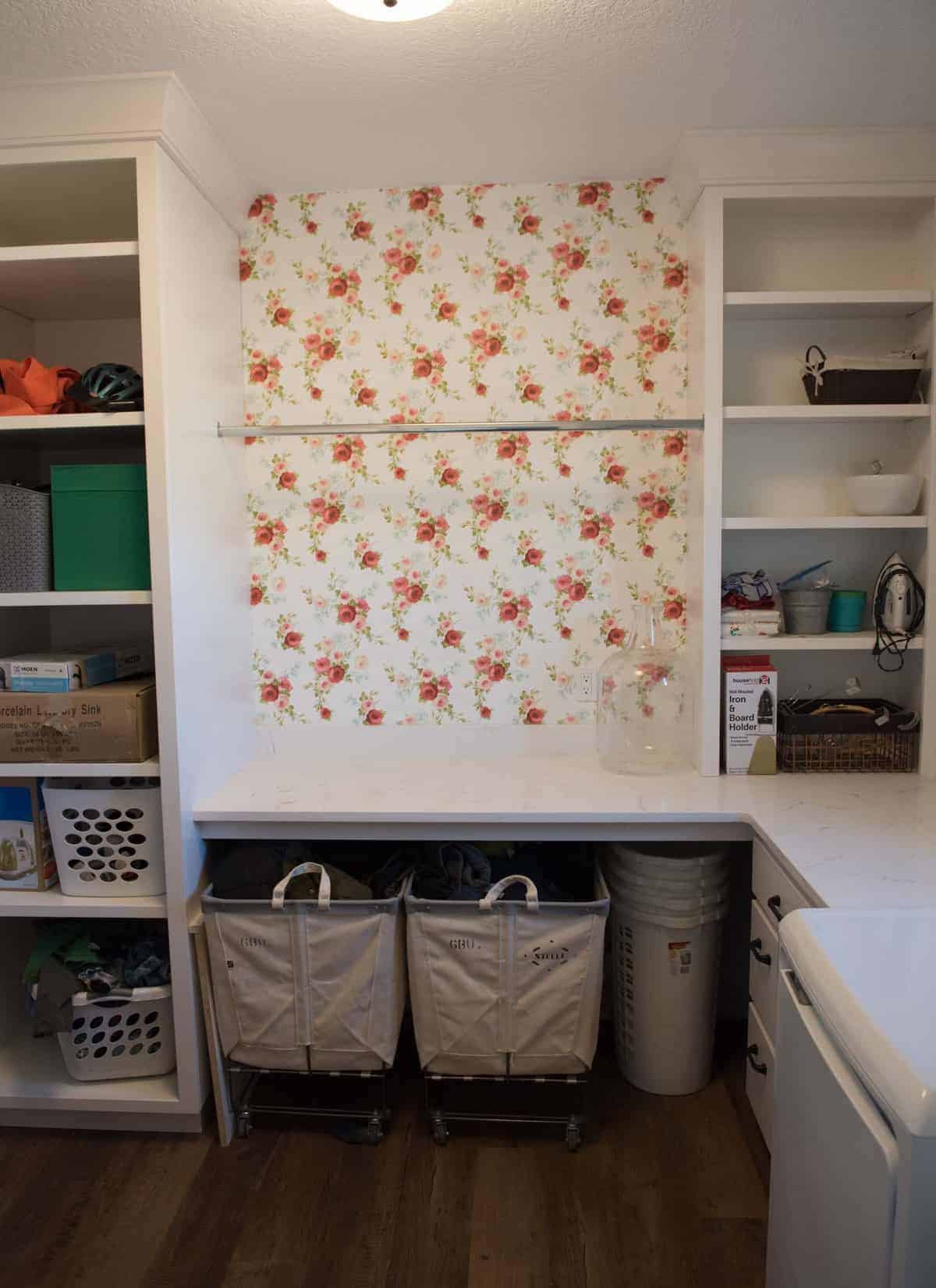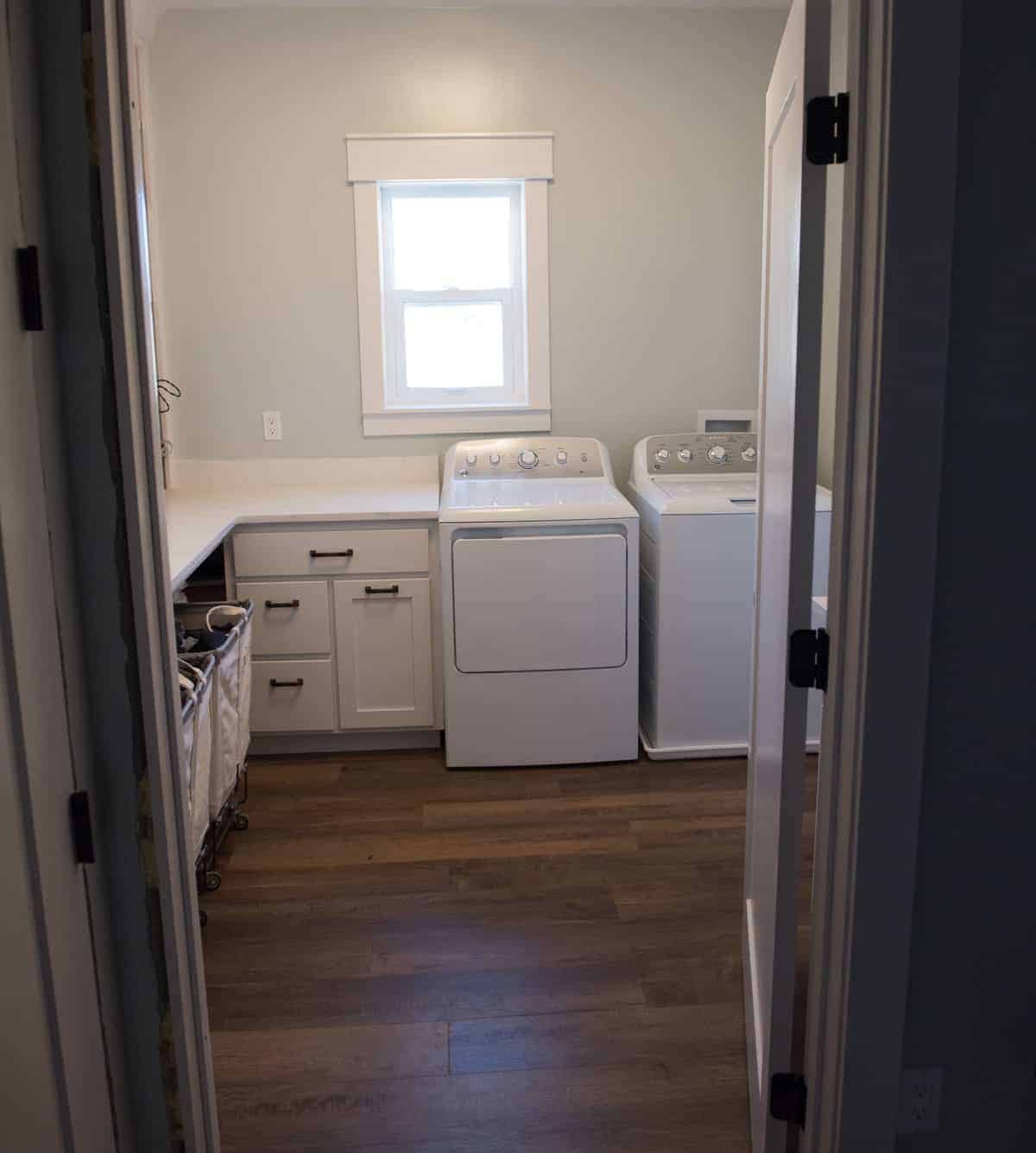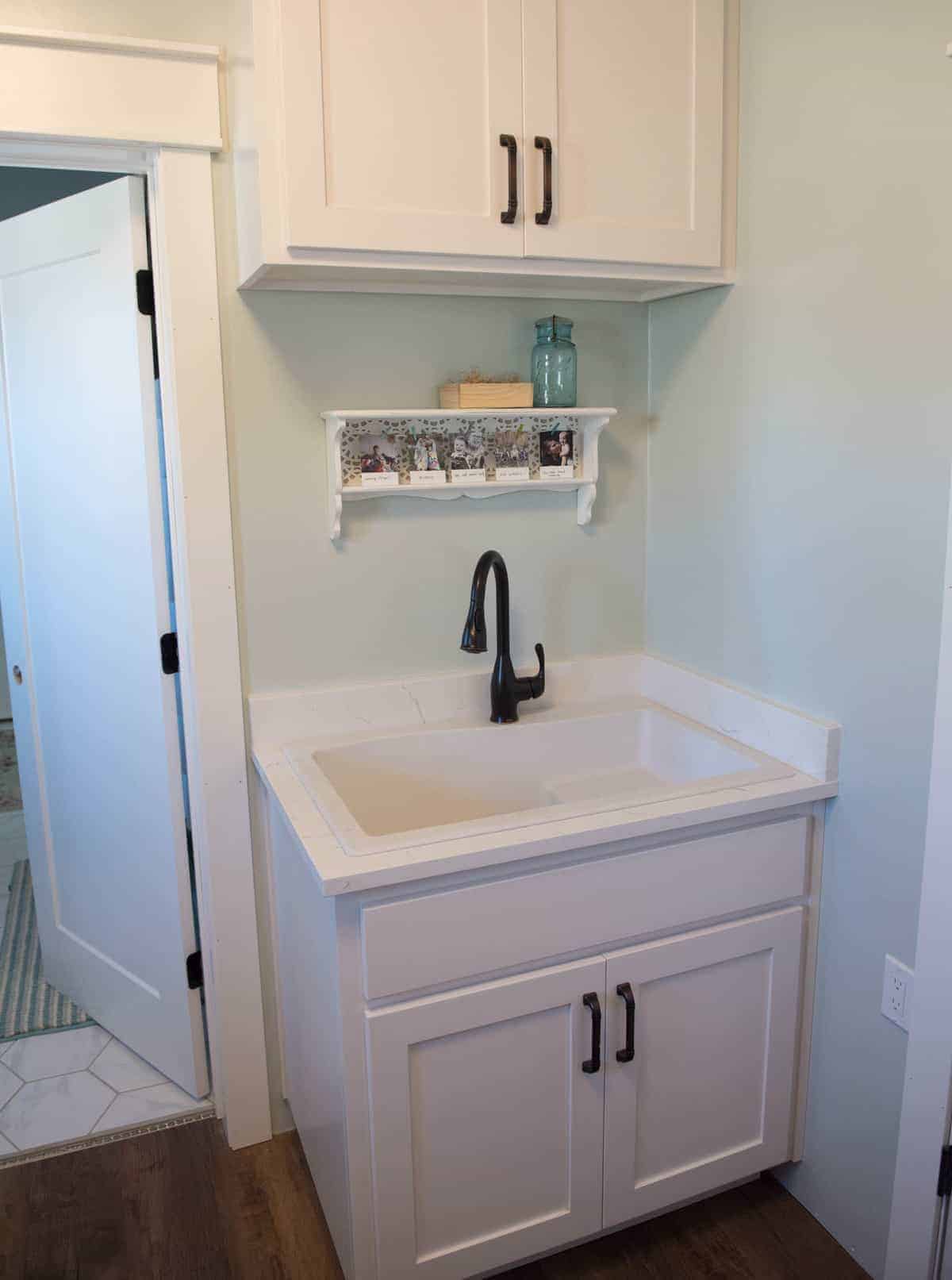 Now to the upstairs!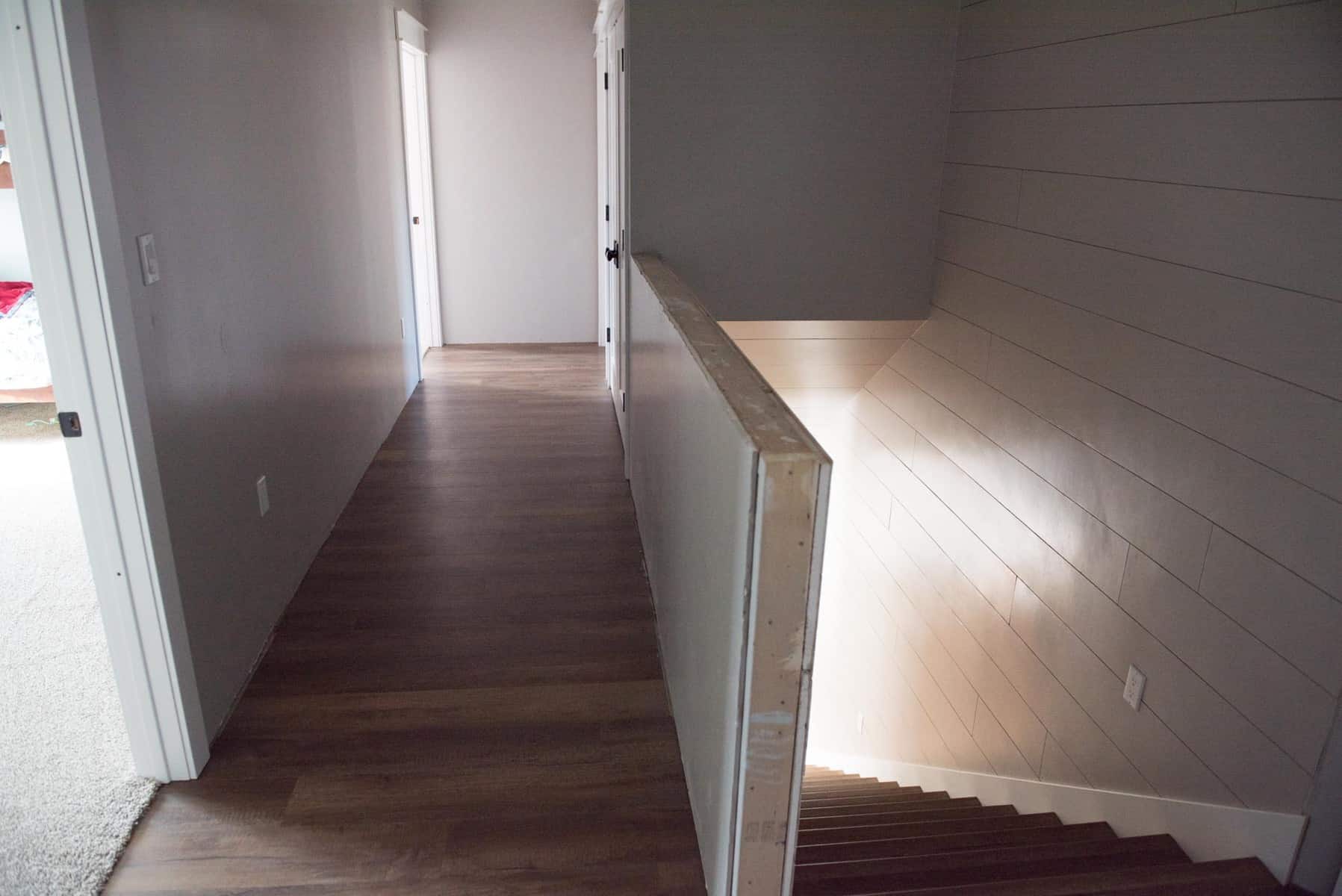 Kid/upstairs bathroom. The toilet and shower are in their own little room off of this one.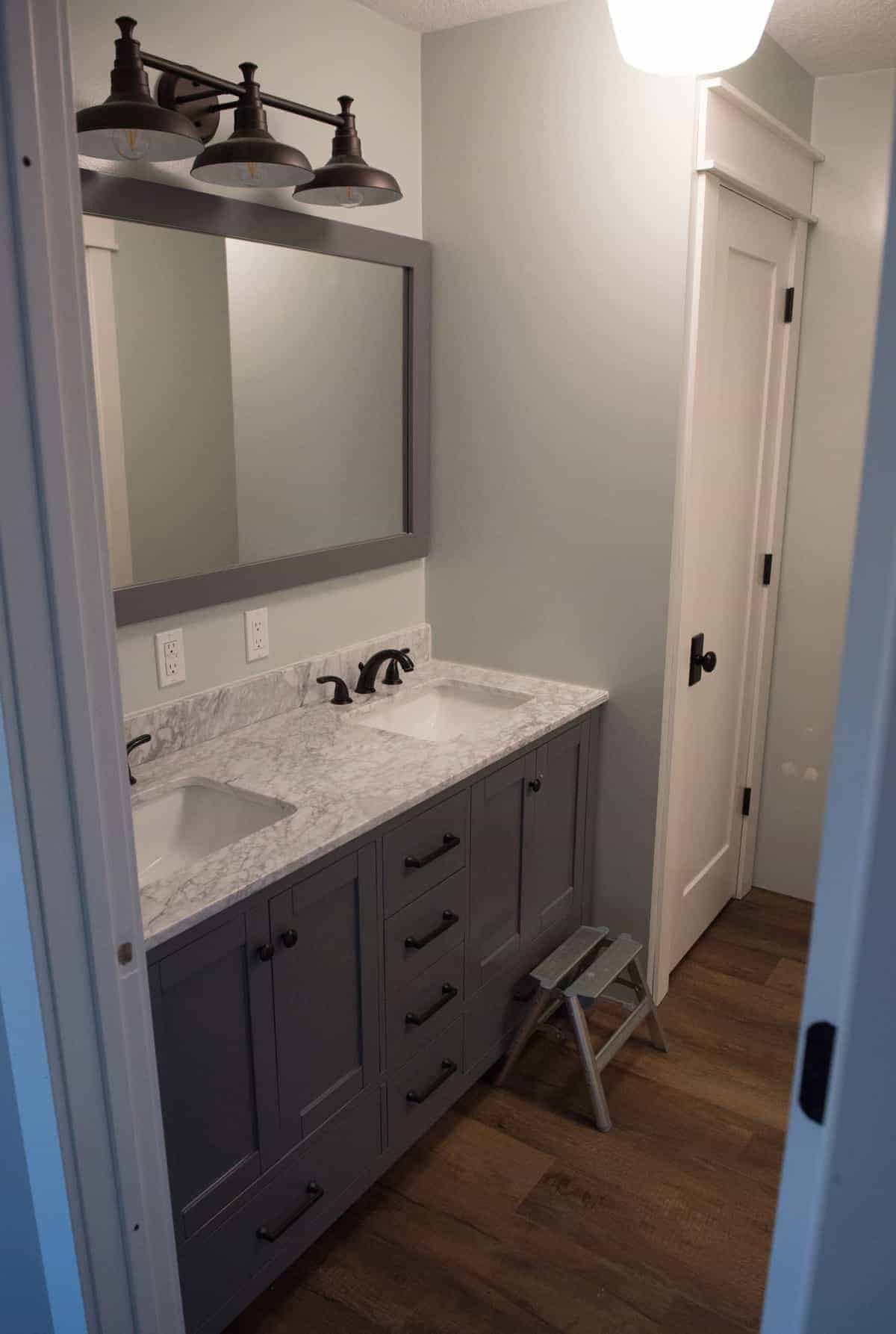 Guest bedroom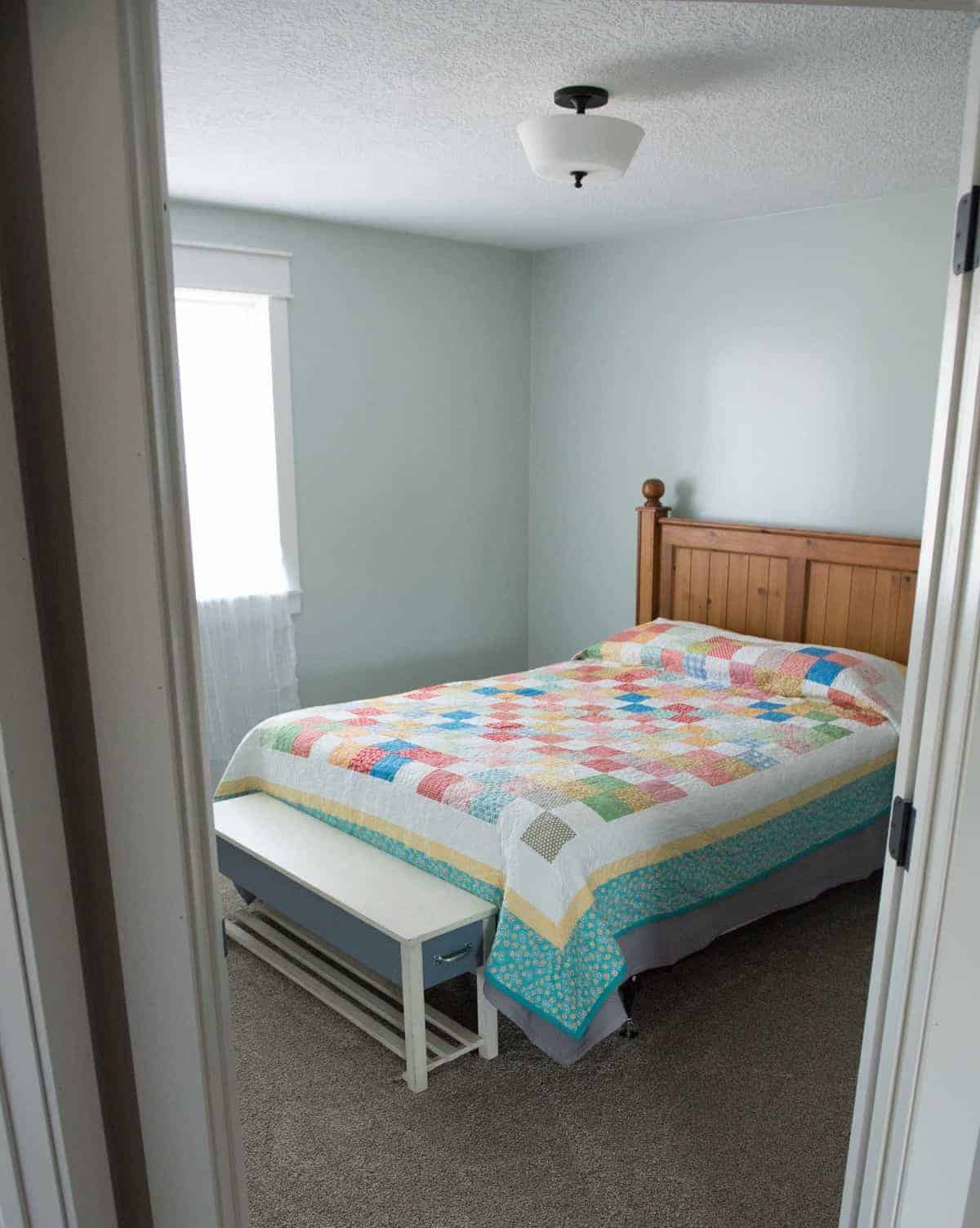 Our library/upstairs family room.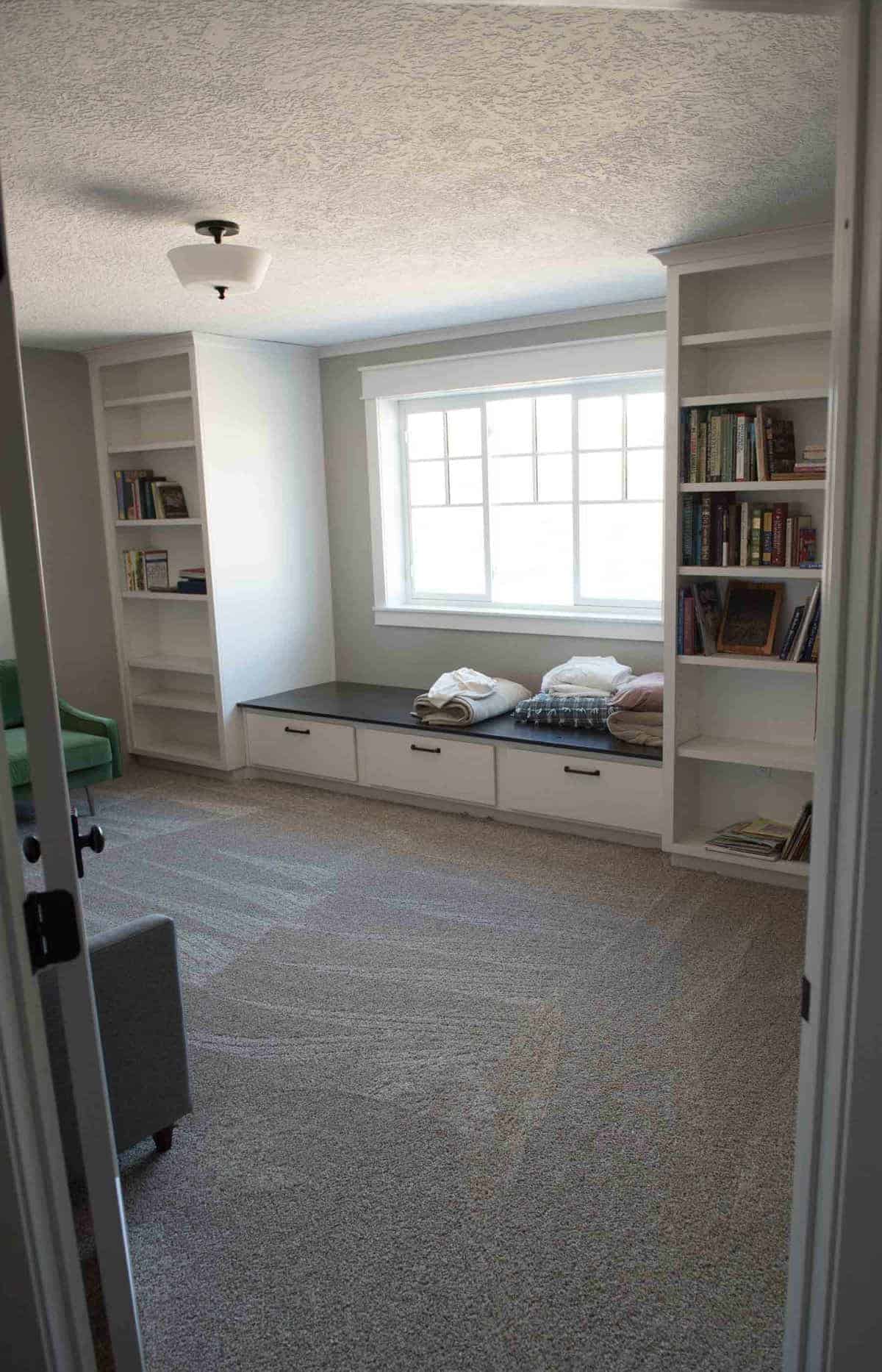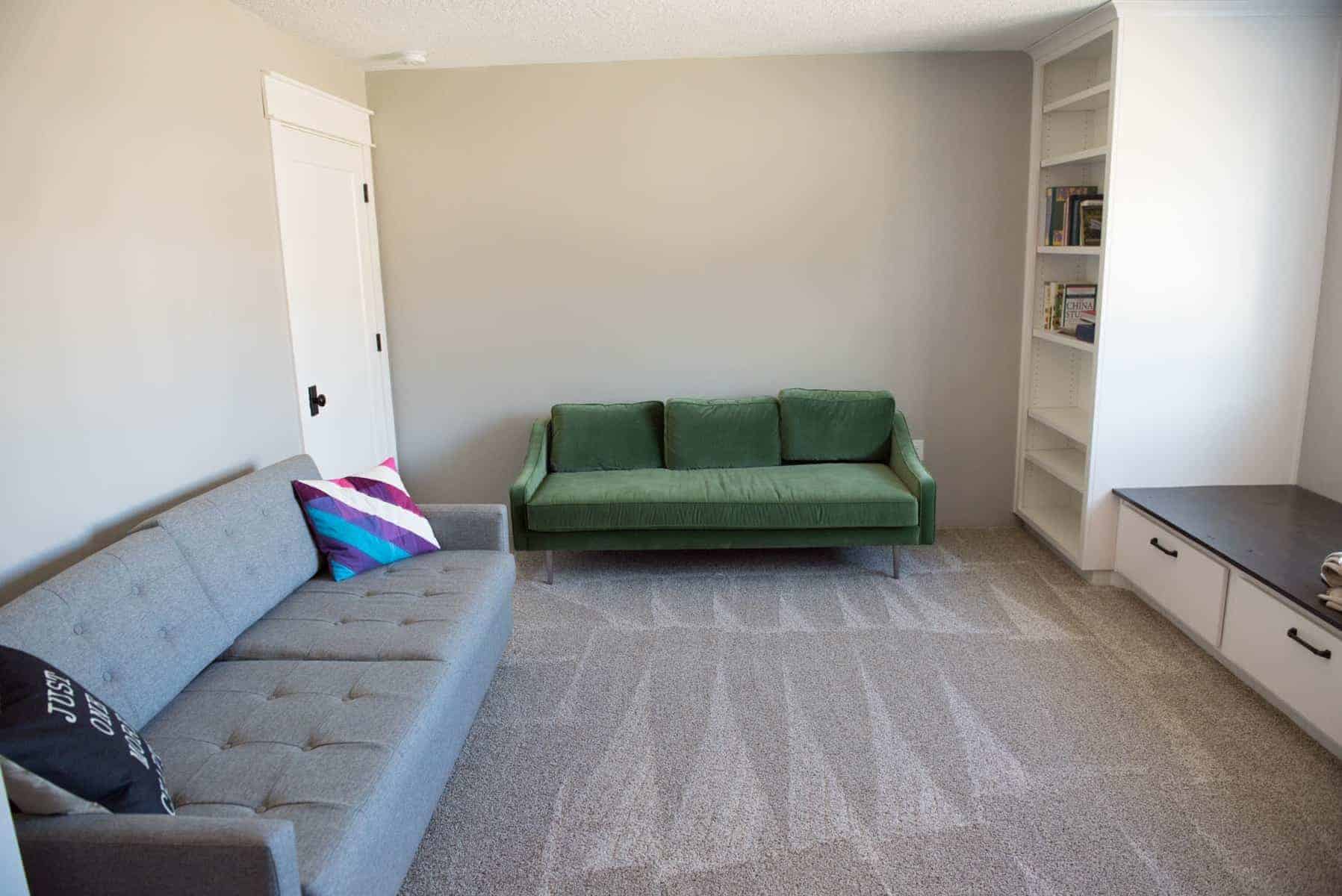 We definitely have room to grow into this house. The little boys room.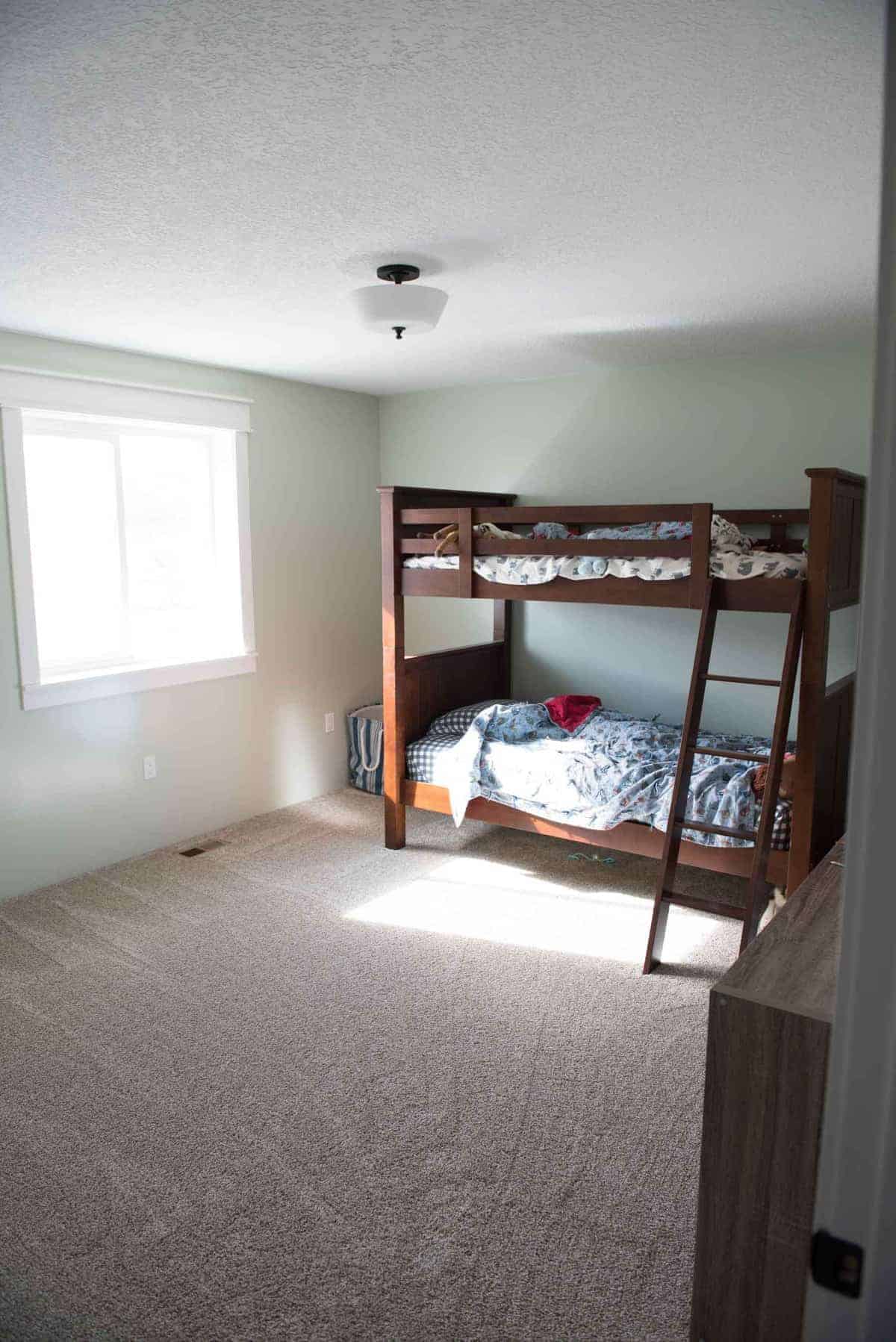 Macey's room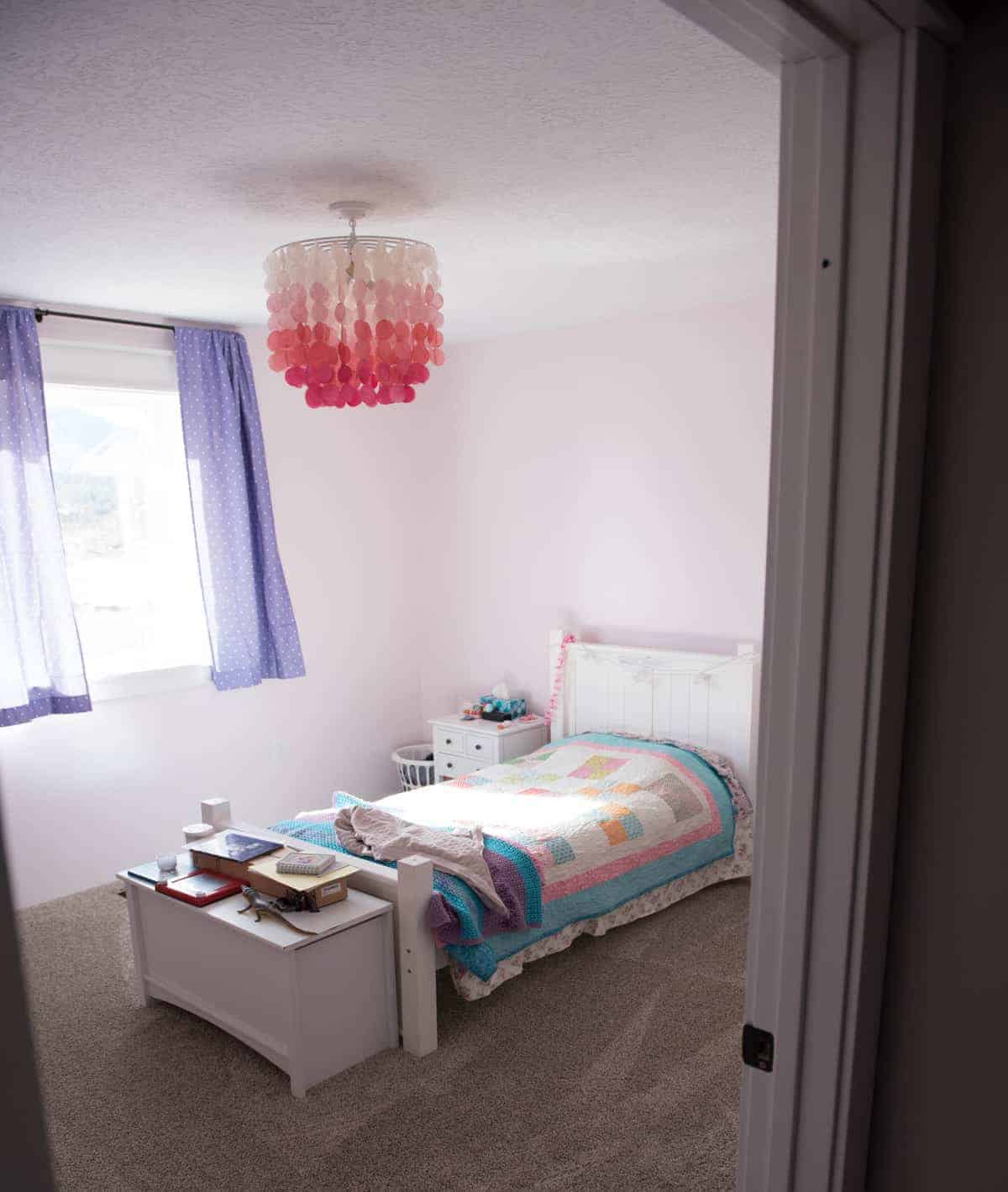 Big boys' room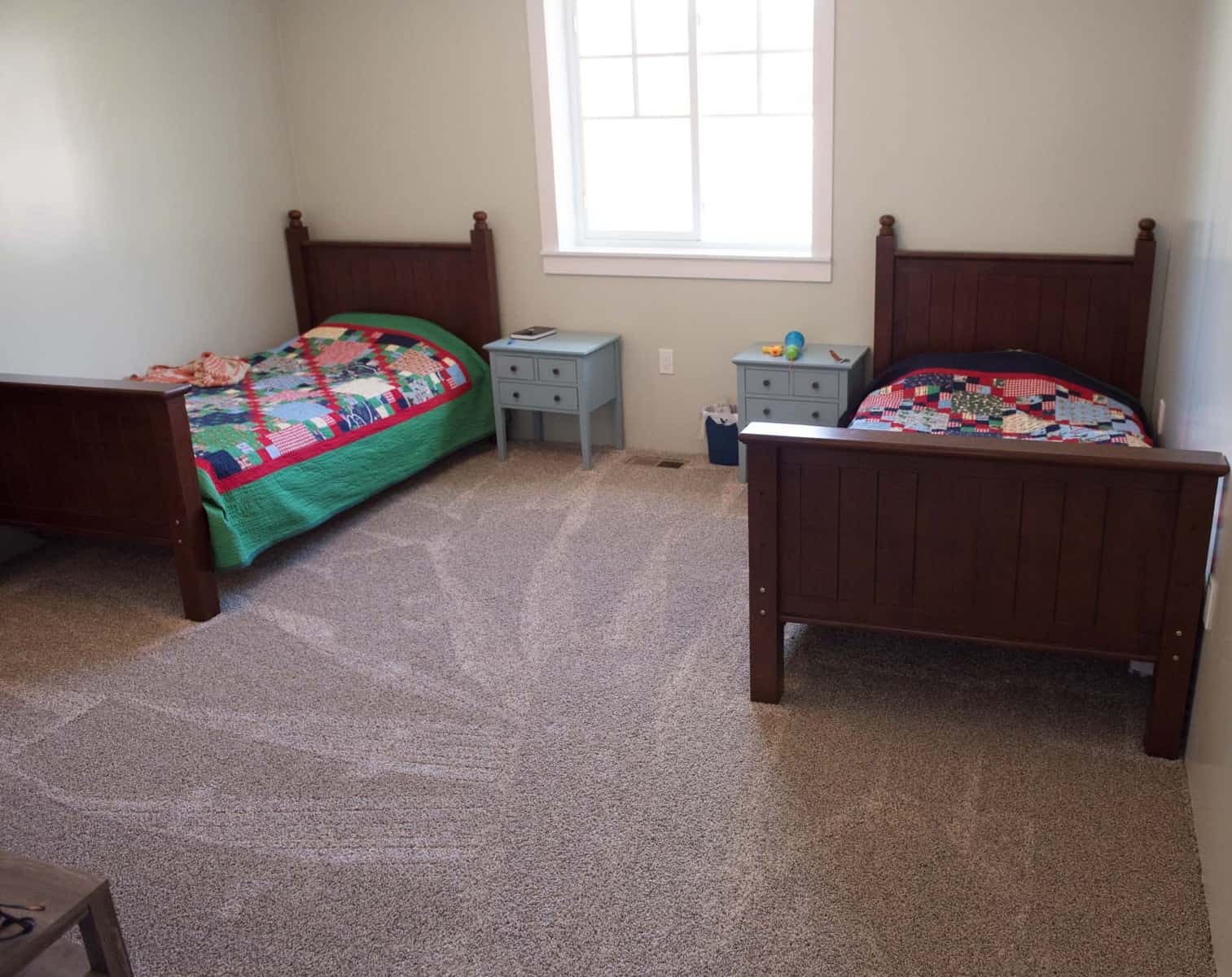 And the view out the back windows!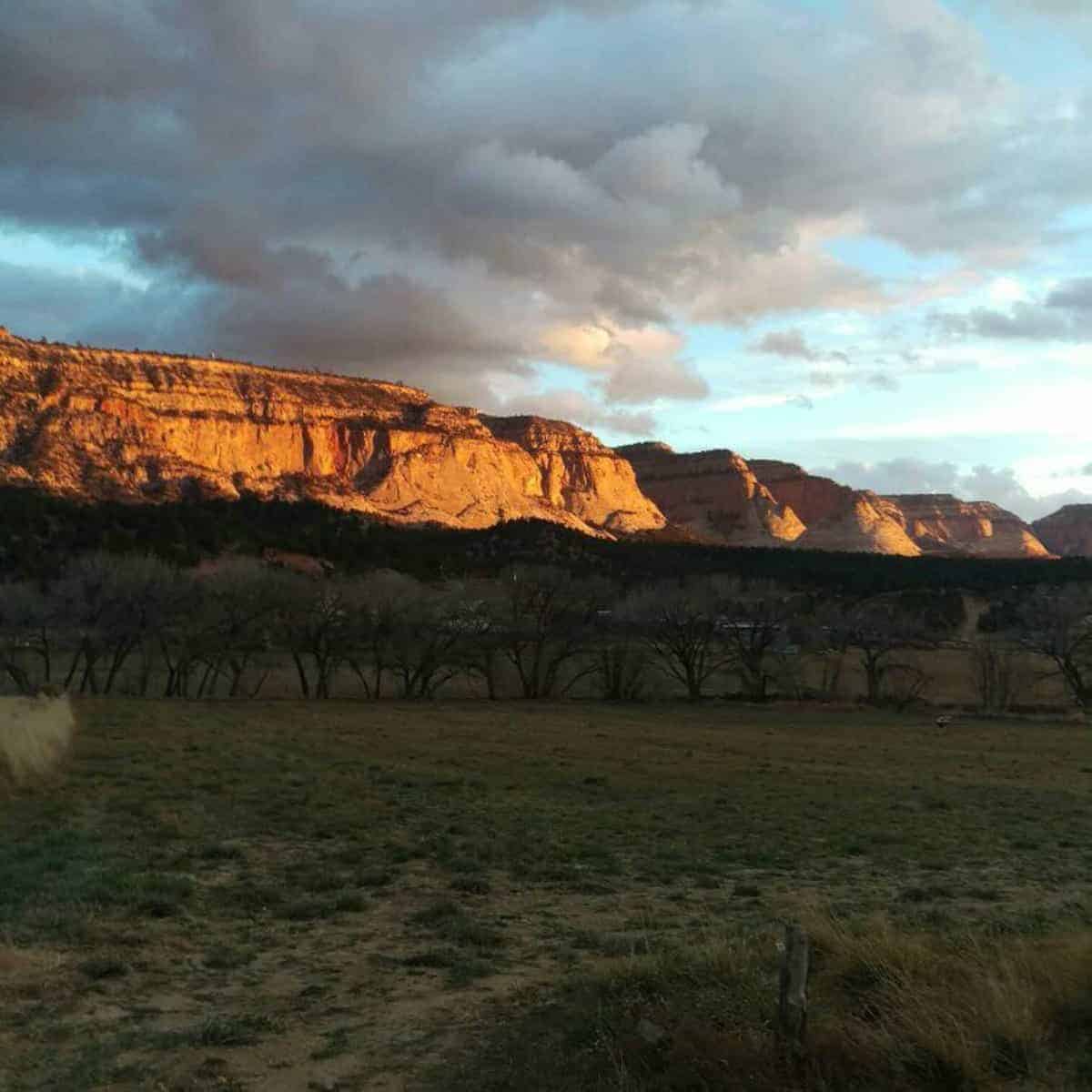 We still need to put on the porches, finish the garage and do garage doors, and put siding on the house plus little things on the inside and major landscaping. But we are in, loving it, and working everyday to finish the biggest project of our lives so far.