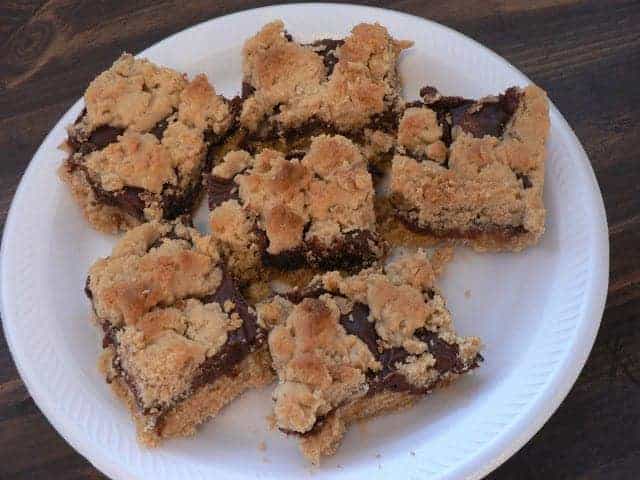 My brother in law Ben is an excellent baker. He might even be better than my sister 🙂 The idea for this recipe comes from him. I can't get enough of things that are oat, peanut butter, and chocolate. This is one of the more perfect combos I've come across. It makes a bunch; plan on sharing with your favorite neighbor.
Peanut Butter Oat Jumbles
1 cup shortening
1 cup butter, softened
2 cup packed brown sugar
1 1/2 cup white sugar
2 cup peanut butter
2 eggs
3 cups all-purpose flour
4 teaspoons baking soda
1 teaspoon salt
2 cup old fashion or rolled oats
1 bag chocolate chips
1 can sweetened condensed milk
1/4 cup butter
In a large mixing bowl cream together shortening, butter, and sugars. Add peanut butter and combine. Add eggs, one at a time, mixing to combine. Add all of the dry ingredients and mix until incorporated.
In a small sauce pan or a double boiler combine chocolate chips, milk, and butter. Heat on medium low until just melted.
Put 2/3 of the cookie mixture in the bottom of a greased large sheet pan/ cookie sheet (you know, jelly roll sized). Press down evenly with your hands. Spread the chocolate mixture over the crust. Break up and sprinkle the remaining cooking mixture evenly over the top of the chocolate. Bake in a preheated oven (350) for 12-15 minutes until the cookie top turns a light golden brown. Let cool before cutting.
I bet that you could half this recipe and put it in a 9×13 pan, but then what would you do with the other half a can of sweet milk? Make the whole thing and love it!