Learning how to freeze apricots is a quick and easy method to enjoy fruit all through the winter.
Is there anything worse than having a big batch of fruit go bad because you just couldn't eat them in time? Apricots typically only last 1 to 3 days on the counter. Instead of letting those yummy nuggets go to waste, I suggest freezing them with this super easy method.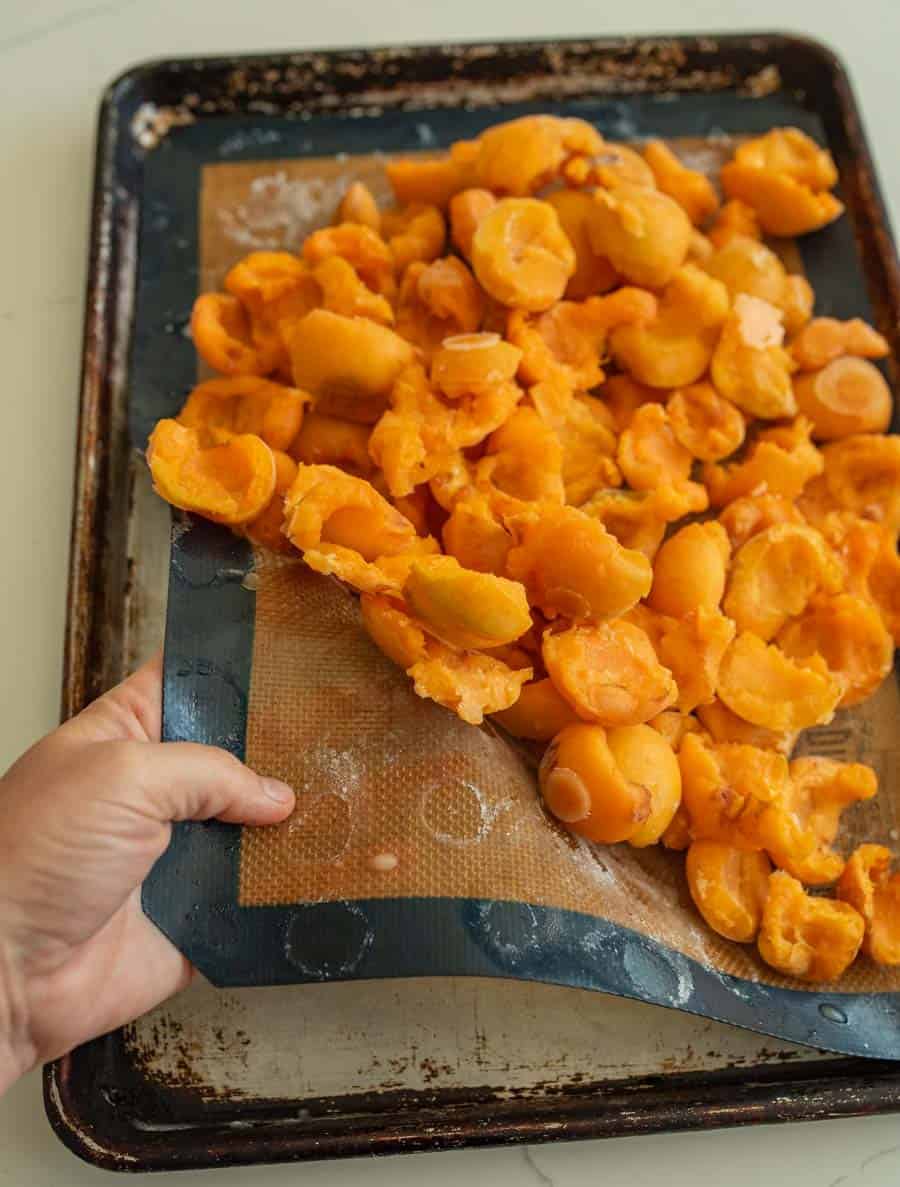 How to Freeze Apricots
I'm surprised by people that let so much food go to waste simply because they don't know how to preserve it. Don't let this happen to you! Freezing fruit is a simple way to prolong the life of the fruit.
The process of freezing apricots is extremely easy. So easy that your kids can join in on the fun. Frozen apricots can be used in so many different ways. A few of my favorites include; fruit smoothies, cobblers, or fruit leathers.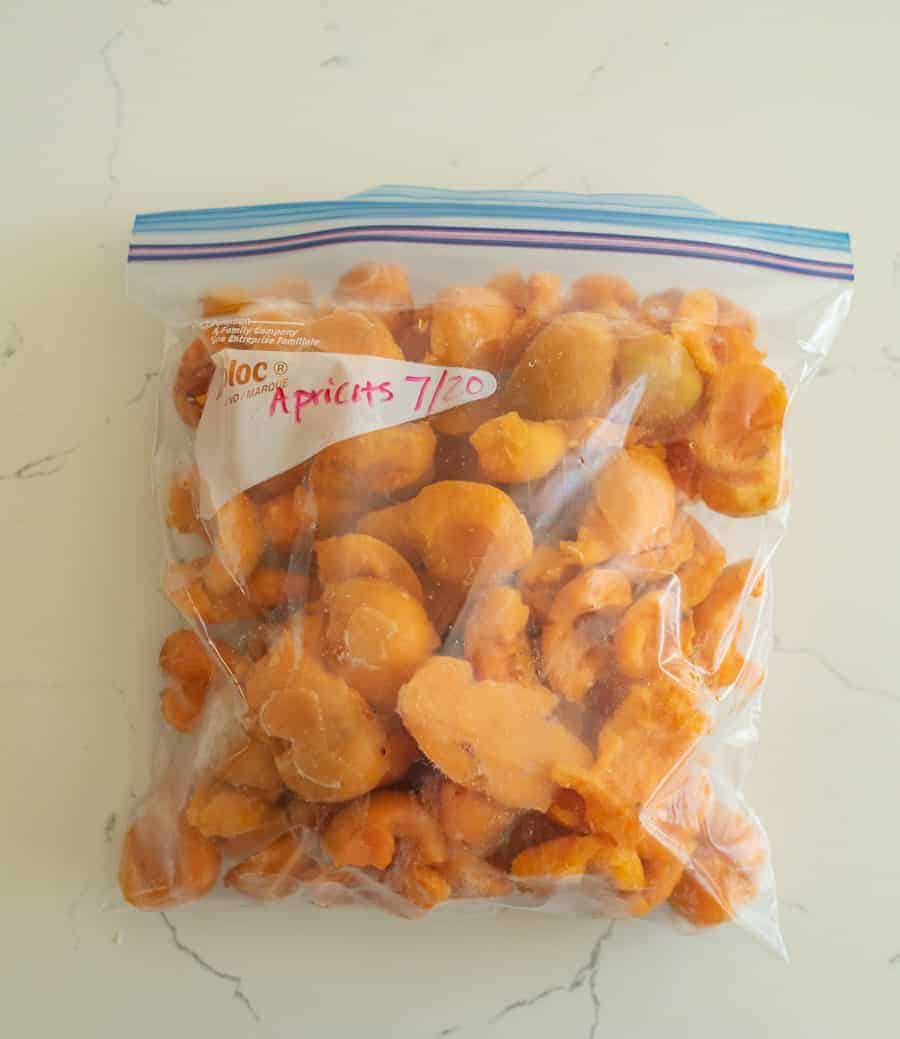 How long do frozen apricots last in the freezer?
When properly stored, frozen apricots last up to 12 months in the freezer. However, to enjoy optimal taste, I like to use them before 3-6 months have passed.
Can you freeze apricots with skins?
Yes! There is no need to peel the skin off of the apricot if you are mostly using them for smoothies or fruit leathers. Having the skin on won't affect those recipes.
What are the health benefits of apricots?
Apricots are a great source of vitamins A and C. They are also a good source of fiber which boosts metabolism, aids in digestion and helps you feel full longer.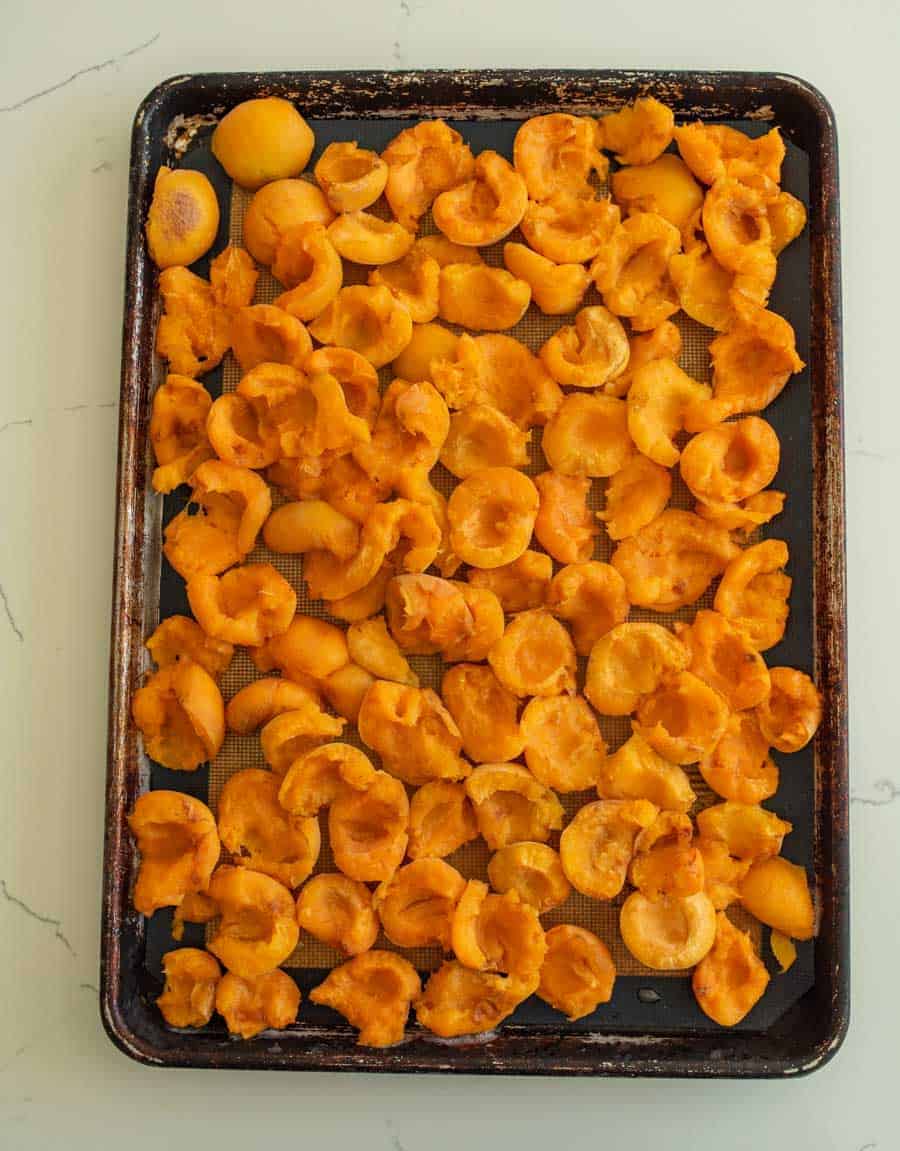 Freezing apricots is a quick process that will take only a few minutes of prep time.
Here's how to freeze apricots:
Wash the apricot and pat dry.
Break the apricot in half and remove the pit.
Place the halves on a baking sheet and freeze overnight
Then next day, put in a freezer bag and store in the freezer
How do you use frozen apricots?
My two favorite (and easy!) ways to use frozen apricots is to turn them into smoothies or turn them into fruit leather.
Here's a simple apricot smoothie recipe: Add 1 cup frozen apricots, 1 small banana, 1 cup liquid (milk, juice, water all work), and honey to taste to the jar of your blender. Blend until smooth. This is an easy recipe to add additional fruit or seeds like chia or flax seeds to.
You can find my tutorial on how to make fruit leather here.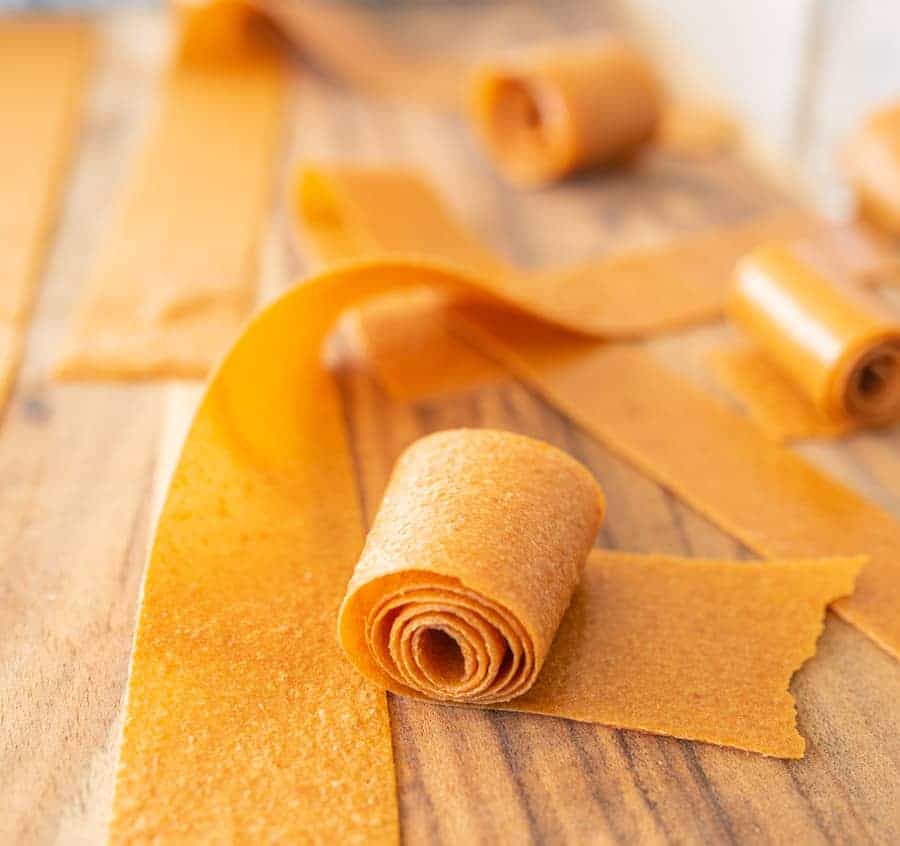 Here's a few more recipes on freezing food:
Print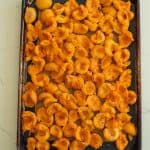 how to freeze apricots
---
Author:

Total Time:

12 hours

Yield:

1 cup

Diet:

Gluten Free
Description
Learning how to freeze apricots is a simple way to preserve this delicious fruit. It's easy and you don't need to peel or blanch them!
---
---
Instructions
Wash the apricot and pat dry.
Break the apricot in half and remove the pit. If they are a little firm you can use a small knife to cut around the fruit and then remove the pit.
Place the halves on a baking sheet lined with parchment paper or a baking mat. This makes getting the apricots off of the sheet much easier.
Freeze overnight.
Then next day, remove the pan from the freezer and place the frozen apricots in a zipper-topped freezer bag. Close the bag securely and store in the freezer until you are ready to use.
Notes
Frozen apricots are wonderful to use in smoothies, fruit leather, and jam. You can also let them thaw a few hours and eat them while they are still slushy and partially frozen as a side to a meal. My kids love ice apricots out of the freezer with dinner.
The beauty of this method is that you don't need a certain quantity of apricots. You can freeze as few or as many as you have on hand to preserve.
Prep Time:

10 min

Category:

preserving

Method:

freeze

Cuisine:

American
Nutrition
Serving Size:

1 cup

Calories:

80

Sugar:

15 g

Sodium:

0 g

Fat:

0 g

Saturated Fat:

0 g

Unsaturated Fat:

0 g

Trans Fat:

0 g

Carbohydrates:

18 g

Fiber:

3.3 g

Protein:

2.3 g

Cholesterol:

0 g
Keywords: how to freeze apricots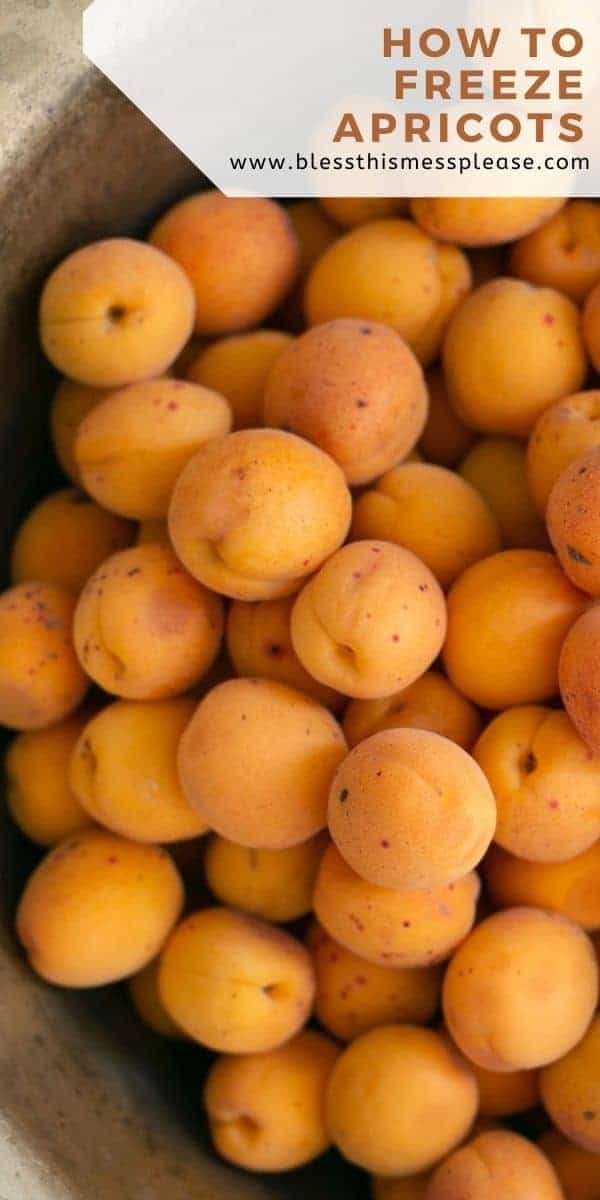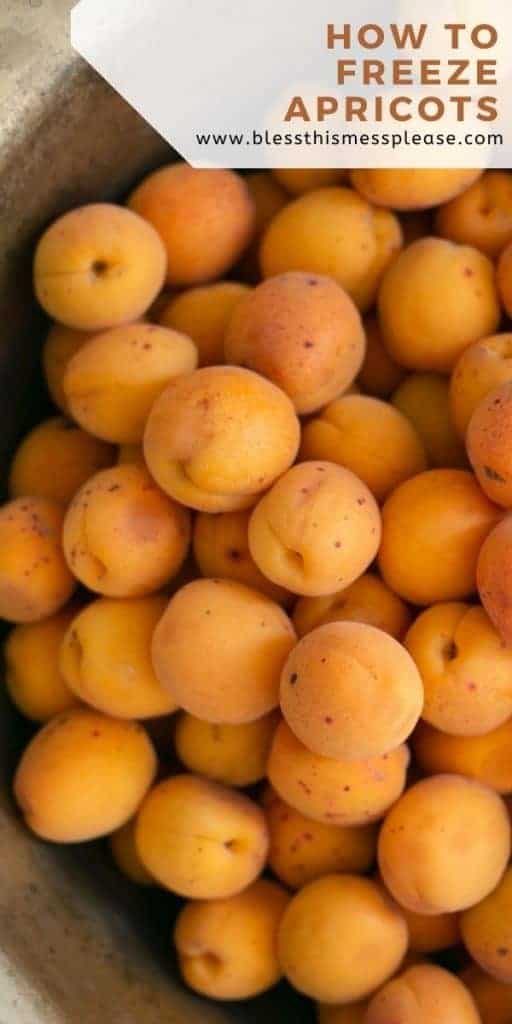 Discovering how to freeze apricots is a great technique to help your fruit last longer and preserve your summer bounty and enjoy all winter long.