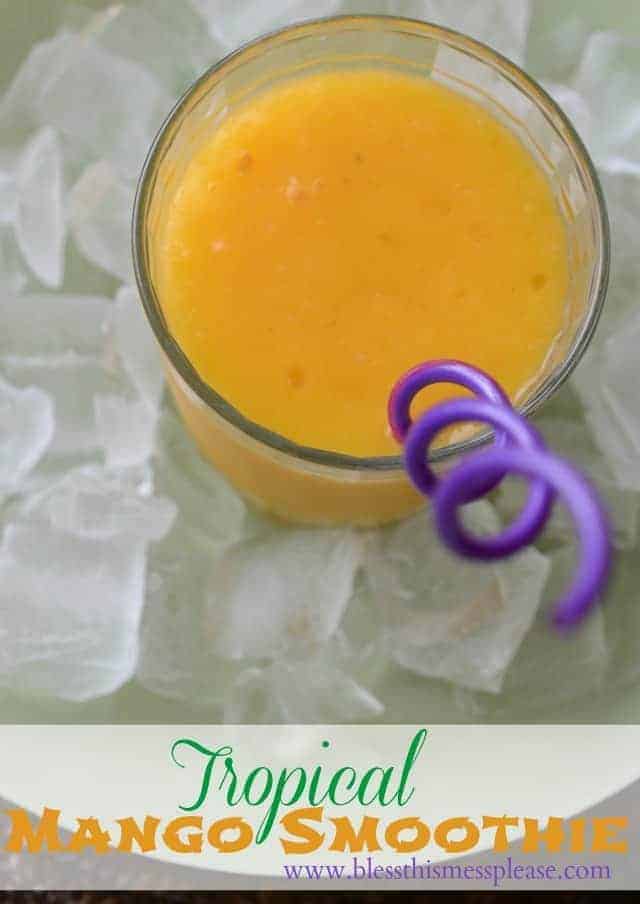 Sometimes the summer afternoons crawl by. The only cure for the blahs is a smoothie. This healthy tropical smoothie is quick and easy and we gobbled it up. It also has no sugar added and happens to be dairy free. You can't go wrong when you are blending together fruit and ice. And here's a tip – I love to throw any extra smoothie into my popsicles molds so that we can enjoy it the next day, frozen!
Summer is almost over, and the end of this summer has been something I've been dreading for years. My oldest is going to Kindergarten. Not just Kindergarten but ALL DAY Kindergarten! I knew this time would come whether I was ready of not, and now that it is here I'm not sure how ready a momma can be for such life changes. Her dad works from home, I stay at home, her brothers are at home. We are homebodies and we quiet like it that way. Sending her somewhere else for 6.5 hours a day sounds unbearable.
The only consolation I have is the fact that I think she's going to love it. Living in the middle of no where has its perks… she only has 16 kids in her whole class (her whole grade really, there is only one class!) and 12 of the 16 are little girls! I think she's going to love learning and play and reading. So as unexcited as I am for myself and my missing her, I'm so excited for her and her new opportunities to learn and grow and shine.
So all you seasoned Moms who have sent your babies off into the wide wide world. How did you live through it?
I think I'll have to come home that morning and make me a happy vibrant tropical smoothie to drown my sorrows in 🙂 Then I'll have to make another to welcome her back home after her first day! This will be an awesome after school snack.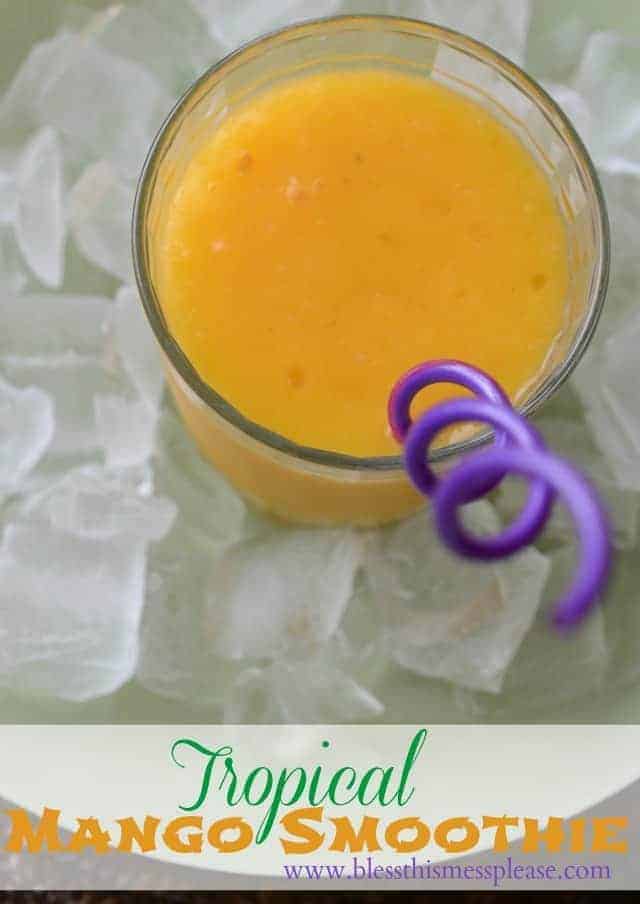 Print
Scale
Ingredients
2

ripe mangos, peels and pit removed

1

large can crushed pineapple with juice

1

ripe banana

1

–

2

cups ice
---
Instructions
Throw it all in a blender and process until smooth!
Quick, easy, delicious, and no sugar added.
If the mixture is too sweet for you add more ice and process again. I'll add ice until I like the sweetness because the ice dilutes it each time you add more without effecting the texture of the smoothie.
---
Notes
Toss any remaining smoothie into popsicle molds to enjoy frozen the next day.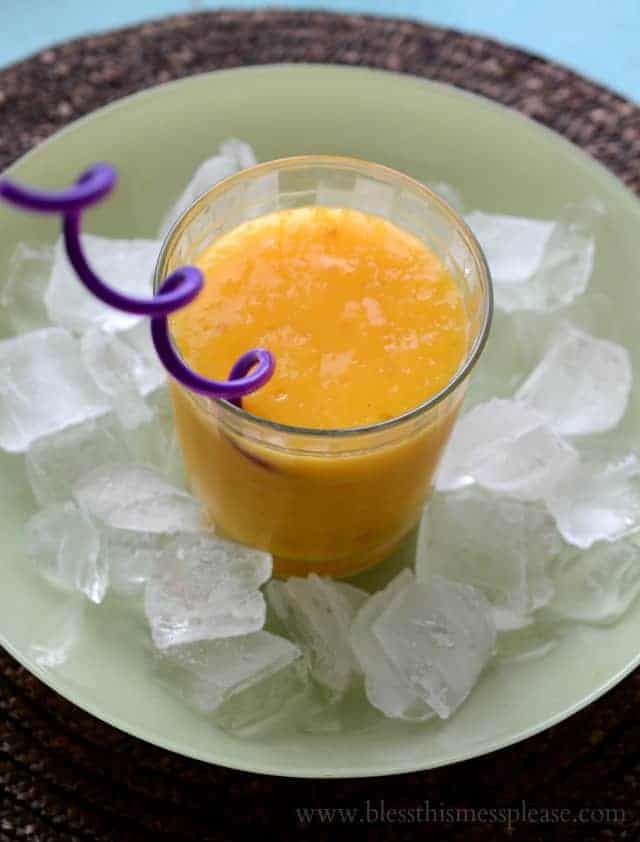 Thanks for letting me spill and I hope you enjoy the smoothie!
Here are a few other smoothie round-ups that I thought had great ideas. A whole two months worth of after school snack ideas!
10 most-pinned Smoothies from Martha Stewart.com
50 Smoothie Recipes from A Night Owl Blog
The 5 best green smoothie recipes from the Blendtec blog