We all think of freezer foods as inherently less healthy, but this doesn't always have to be the case for you. Courtesy of Bless This Mess Please, here are 14 Healthy Freezer to Slow Cooker Recipes.
Slow Cooker Honey Garlic Pork Chops, Classic Ham and Bean Soup (Instant Pot or Slow Cooker recipe) and Easy Slow Cooker Chili are easy recipes you can fix and forget in the slow cooker.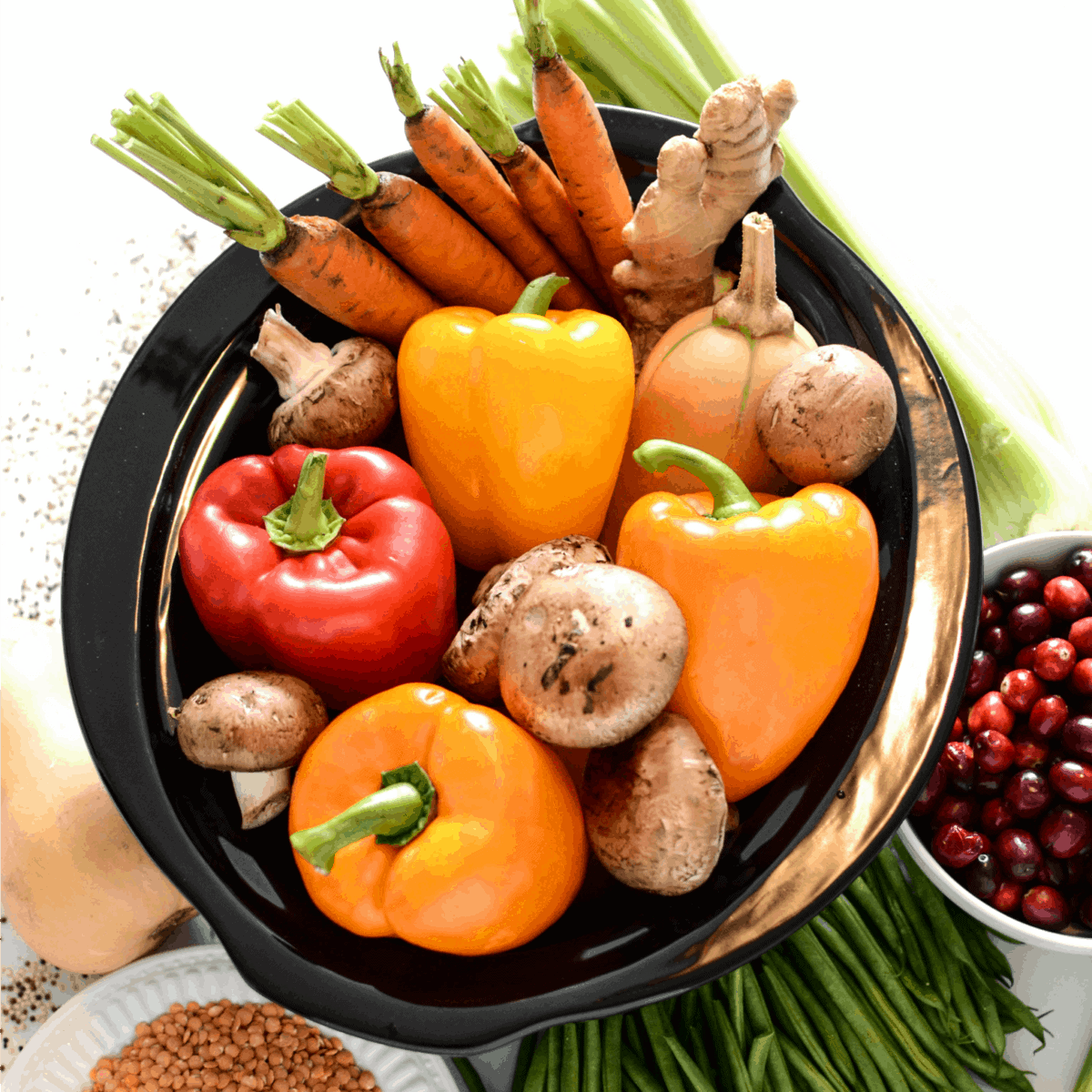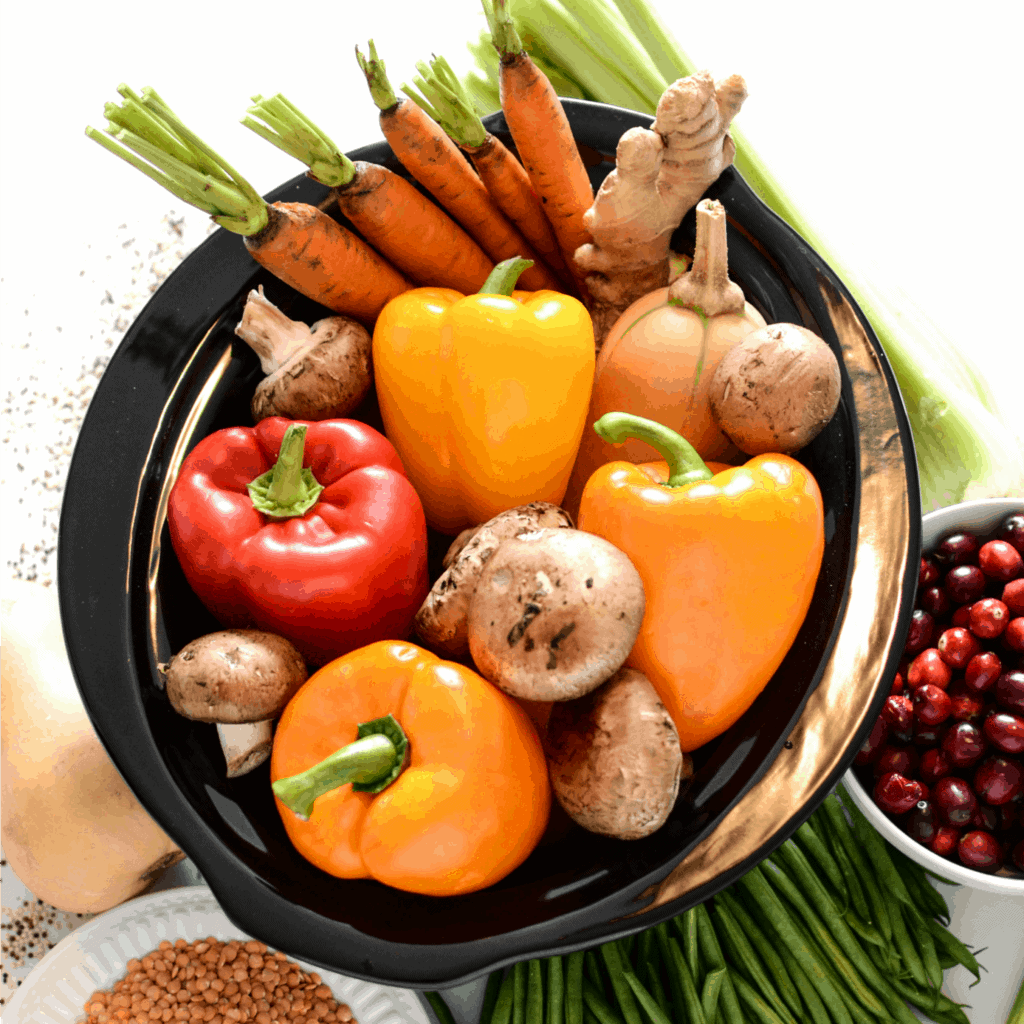 14 Healthy Freezer to Slow Cooker Recipes
Today is the day! The book I've been writing, testing, and getting ready for you since last September is LIVE!
I started this massive project of learning about and creating the very best healthy freezer to slow cooker recipes last September. I had a big prep day with my sister and my freezer was full. I started eating my way through each recipe and trying them again and again. Little did I know that in October, my 4 oldest kids would be misdiagnosed and we'd be horribly ill for 6 full weeks. Raising littles and getting dinner on the table can be a struggle most days, but adding in a serious illness (and a newborn that thankfully wasn't sick) really made things hard. I was so grateful that I had a freezer full of healthy and delicious meals that were prepped and ready to go. All I had to do was stick them in the slow cooker in the morning, and dinner was done for the day. I had more time and energy for my kids because I wasn't worrying about "What's for dinner?" every single night. This cooking method saved me.
I have made these recipes time and time again. There's so much peace and mental freedom knowing that I have some real food options in the freezer.
Your friends are in the same boat I'm sure! Whether it's illness, baseball games, family outings, Scouts, piano practice, pregnancy, or just life in general, there always seems to be something pulling at you at 5 pm when it's time to get dinner on the table. Always!
Save time. Save Energy. Eat Healthy. If any of those things sound good to you, this is going to be money well spent.
Having a meal in the slow cooker is awesome, and having a meal in the freezer that you just have to pop in the slow cooker is even better. Having a meal in the freezer that is healthy, required no prep cooking, and will be loved by your whole family is even better.
I had tons of people test recipes with me and feedback was awesome. So many people told me that they started making these meals as gifts for people too. How great is that? One mom made a big batch for her daughter to fill her freezer before the birth of a baby. I have given more than one frozen brick meal away too!


Here are the recipes that are included:
Meatballs and Tomato Sauce
Sausage and Peppers
Sloppy Joes
Sausage Lentil Soup
Vegetable Beef Stew
Beef Stroganoff
Cranberry-Mustard Pork Roast
Mushroom Barley Stew
Black Bean Chili
Hearty Lentil Stew
Lentil-Butternut Squash Curry
Cilantro Lime Chicken with Corn and Black Beans
Teriyaki Chicken
Butter Chicken
It also comes with a full shopping list and pages and pages of how to's, tips, tricks, and information for success. No cooking on prep day is a huge time saver! I have also created a second eBook of my favorite bread, muffin, roll, and biscuit recipes. When dinner is in the slow cooker, making a side like these feels like a fun way to use all your extra time, and is a great way to enjoy a little time with the kids.
What are YOU going to do with all your newfound peace of mind and time?!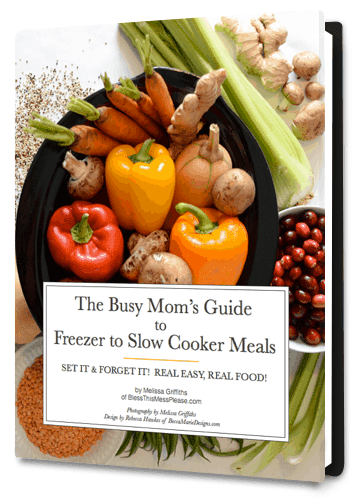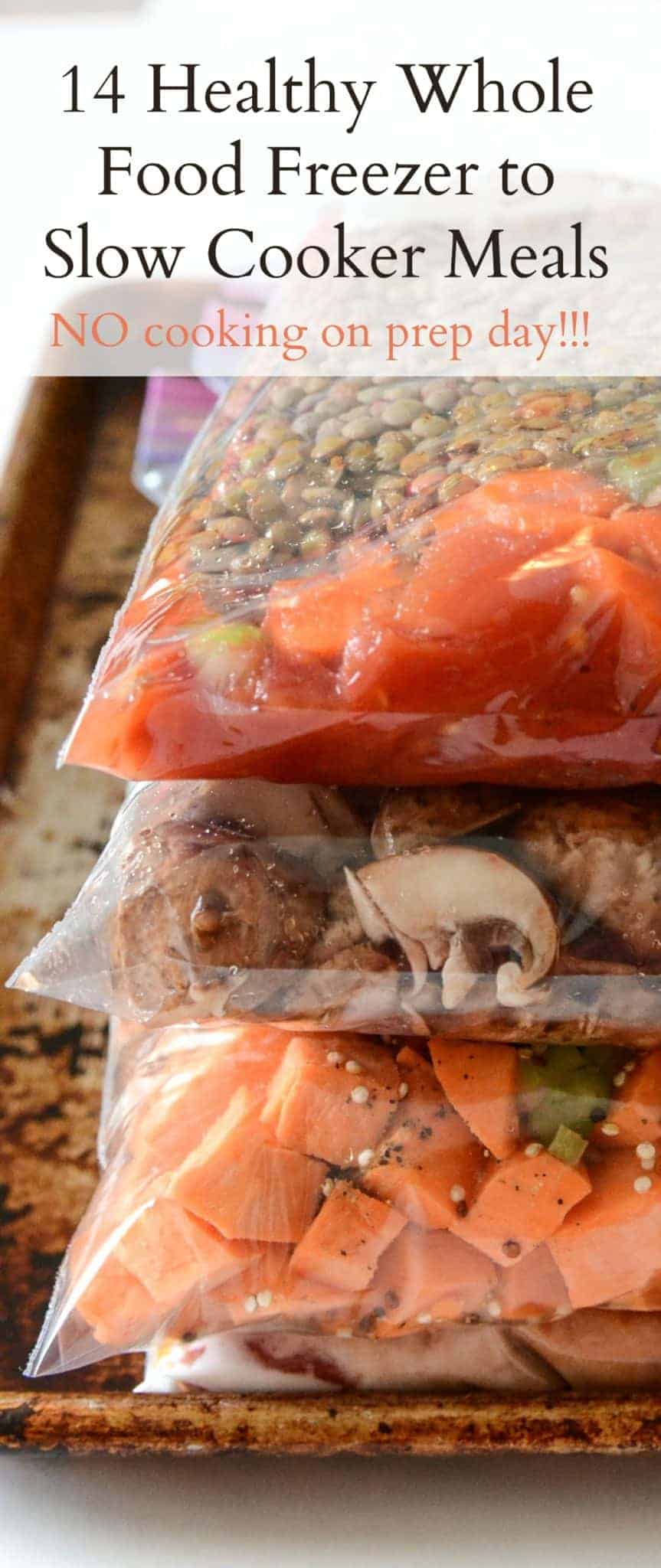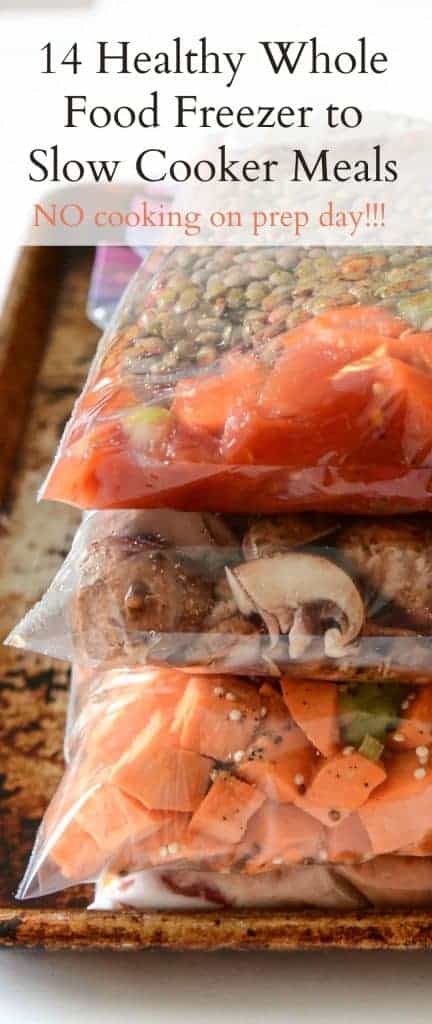 Feel free to share this with your friends, family, Pinterest followers, and anyone else who would find having a freezer stocked with healthy freezer to slow cooker recipes helpful. This cooking method is every busy mom's dream come true. ENJOY from my kitchen to yours!
THANK YOU!!!