This weekend I set up and ran a stand at our local farmer's market for the very first time. This was actually the very first time the Long Valley Farmer's Market was open period and I'm so glad I'm part of the fun.
I've wanted to participate in a farmer's market, as a seller, since I first heard about them years ago. I even looked into it a bit when we lived in Provo (and was going to sell gourmet dog treats of all things) but it never happened. So Saturday was a very literal dream come true and I loved it. The crowds were thin since our market is brand new, but the folks who did make it out, made the time worth it.
I don't have any vegetables ready yet (my beets and lettuce are about 2 inches tall right now), so I sold handmade stuffed animals, homemade lip balm from my uncle's beeswax, my chicken eggs, a few eclectic cookies cutters (like a bee and beehive and buffaloes) and made-to-order fresh lemonade that I call "lemon shake-ups" (they were delicious and the weather was nice and hot so they sold just great). All things considered it was a success in my eyes.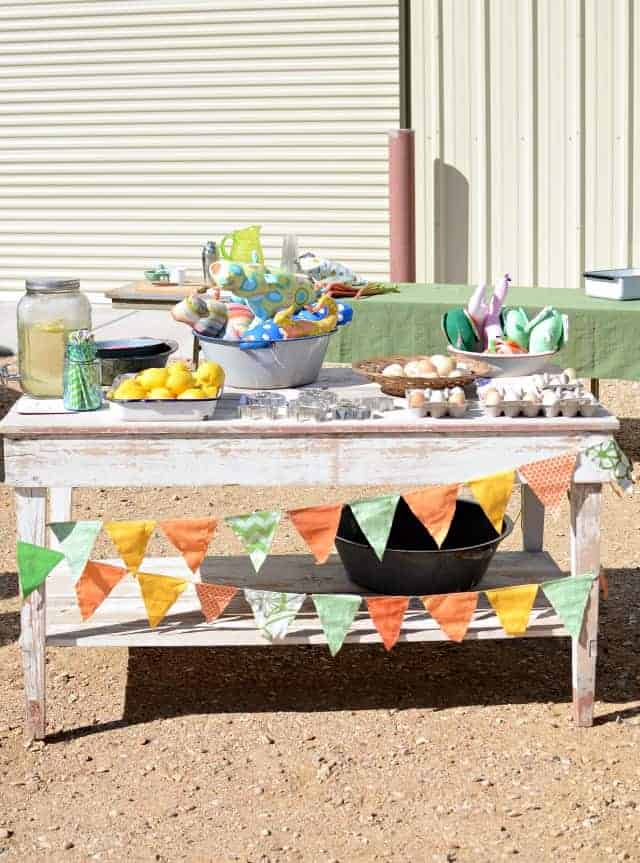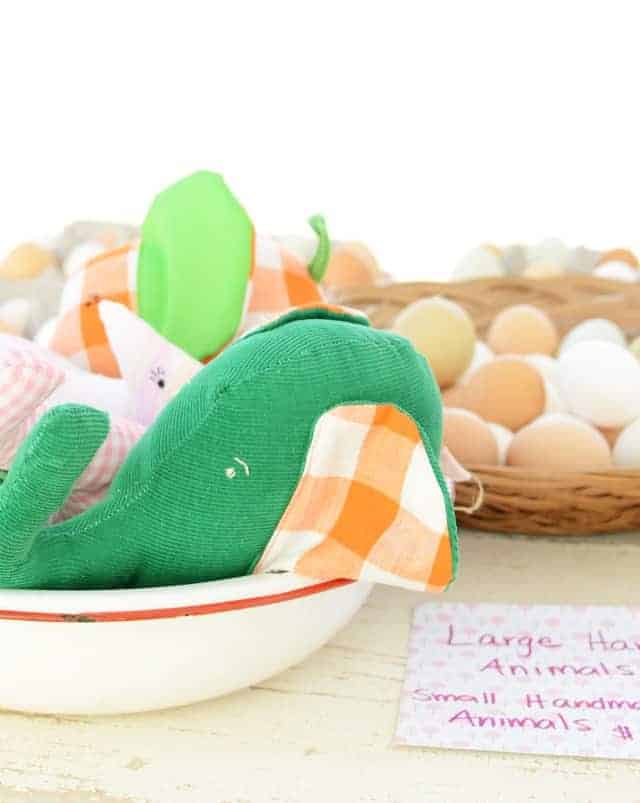 And I couldn't have done it without my husband and I have to tell you why.
The grass at The Shanty is long and lush and it's time to move the hens over there for the summer. We had all of the hens in the top of the coop and had the whole thing loaded into the back of the truck when the little door to collect the eggs from swung open and two hens got loose. This normally doesn't matter since they run around the yard anyways, but it was moving day and they couldn't be left behind.
So Thomas and I were trying to catch the runaways. I got close to one hen and went in for the quick grab when I tripped over a hose in the grass and rolled my ankle. I sat and fussed about it for a minute and then got up and finished helping. It hurt but I had things to get done. After limping around on it all morning I sat down to read with the little boys after lunch and took off my shoes for a minute. Bad idea. My ankle puffed up right away and felt awful. I literally couldn't stand for the next 6 hours. After some advice from you all on Facebook I used Deep Blue essential oil rub, lots of ice and elevation, an Epsom salt soak, and a tobacco poultice (thanks to a kind neighbor who brought some over), and was feeling much better by about 9pm that night. Still super sore but I could at least get around the house.
Friday was supposed to be my finish getting ready for the farmer's market day and that sure didn't happen. Instead, my kids had free reign of the house with no mother to clean the mess at the end of the day.
Side note: What does an immobile mother do with her kids? Let them give her a "spa day" of course! They loved using my makeup and "braiding" my hair. They literally did this for over and hour. And then we read books, lots and lots of books. They sure didn't mind my injury until it came time for dinner and there was none. Long live cold cereal!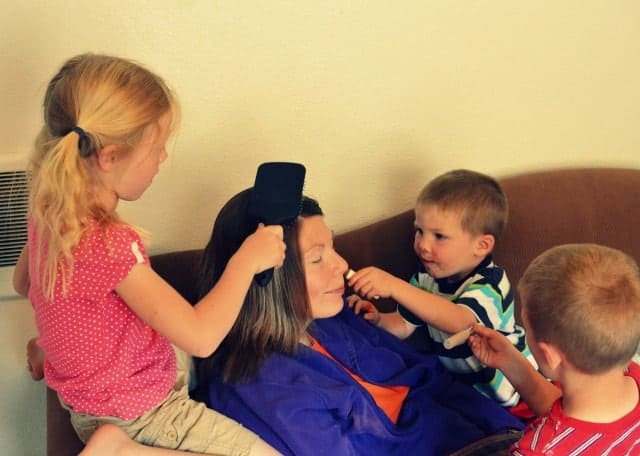 There's no way that I could carry all of the boxes and things for the farmer's market to the truck myself. I just planned on skipping the market and waiting until next week. Then my sweet husband said he would help! A gift of time is a big deal for a man who works around 80 hours a week, but I so appreciated it. He did all of the box packing and I woke up at 5am on Saturday to finish things.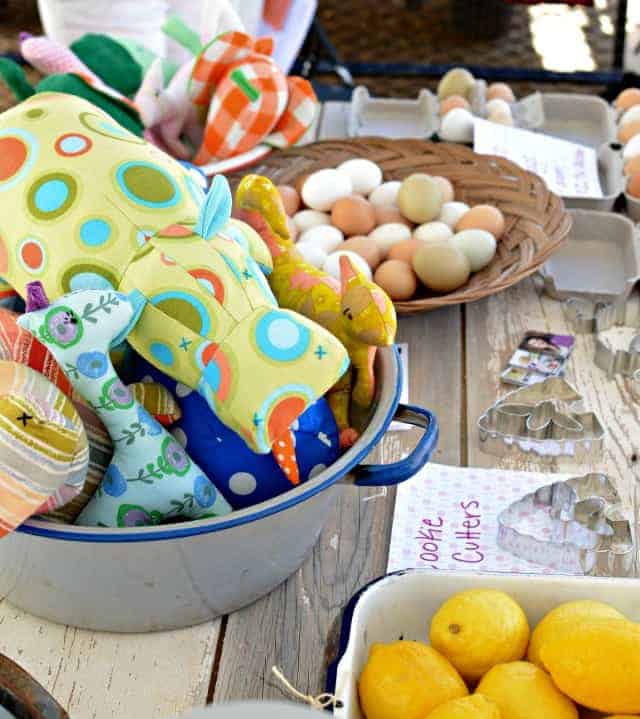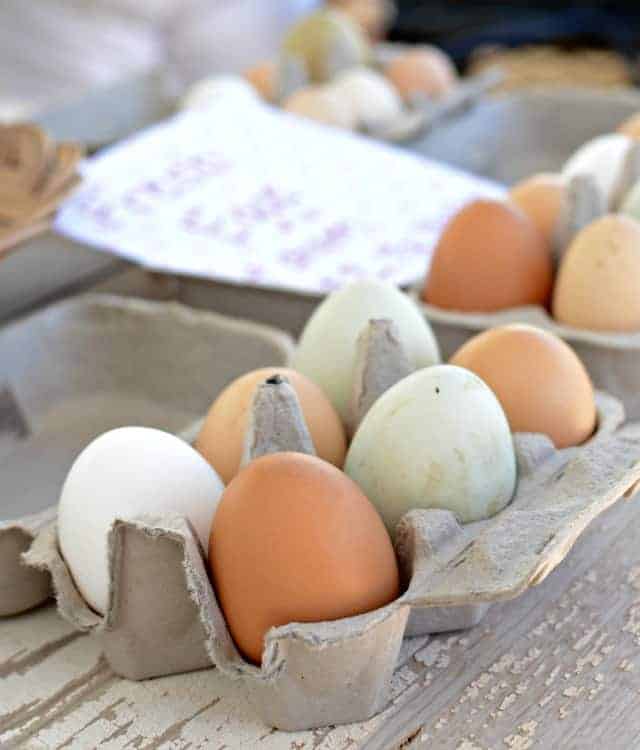 The kids just played there with me, the baby went home with Thomas after we got set up and napped most of the morning, and I got to chat with friends and sell things that I made. There's something so satisfying about having others want the things that you have created or helped produce. I loved it!
So if you plan on traveling through Southern Utah on a Saturday morning this summer, stop by and say hi! I make a mean lemonade.
Thanks for stopping in and letting me share my dreams with you. You are the best.