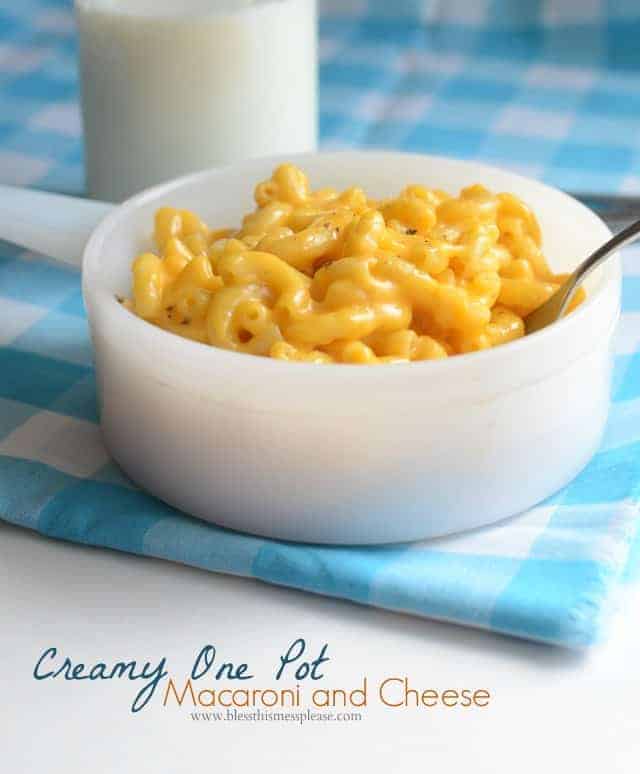 I have all kind of macaroni and cheese recipes on the blog, and today I have a Creamy One Pot Macaroni and Cheese to add to the collection. This is a great recipe to make for lunch when your kids are in the mood for something simple, hot, and filling, and you need something that comes together in without any fuss. This recipe is so easy and we loved the extra creamy results.
This recipe is extra easy because you cook the macaroni right in the milk that helps to make the sauce. There's no water to boil or noodles to rinse. You just cook it all in one pan and it's done in about 15 minutes. This is literally just as easy as that blue box stuff, but it tastes like real food and doesn't have a fluorescent orange glow to it. Trust me, that fake mac 'n cheese is just gross once you start making your own.
My other stove-top macaroni and cheese recipe is still a favorite, but I don't always have canned milk on hand. The difference between the two is that this recipes makes a really thick and sticky macaroni and cheese (it almost has the texture and taste of baked macaroni to me), and the other recipe has almost a runny sauce to it. They are both excellent but different enough that I wanted to share both recipes.

If you try this one pot macaroni and cheese, let me know what you think! Leave a comment, pin it, and don't forget to tag a picture #blessthismesseats on Instagram. I love to see your kitchen skills in action!
Print
Creamy One Pot Macaroni and Cheese
---
Ingredients
2 1/2 cups whole or 2% milk
3 tablespoons butter
2 cups dry elbow macaroni
1 to 2 cups shredded cheddar cheese
1/2 teaspoon salt
More salt and pepper to taste
---
Instructions
In a large pot add the milk, butter, and macaroni noodles. Turn the burning on to medium and bring the mixture to a simmer, stirring often. Reduce the heat if the milk seems to stick to the bottom of the pan and stir often until the noodles are cooked though, about 10 minutes. Stir in the cheese and salt until everything is melted.
Depending on the type and sharpness of cheese you may want to add up to another cup of cheese. Taste it and see. I used a moderately sharp cheddar and liked it at about 1 and 1/4 cups of cheese. If I had used something milder I think I would have used more. I've made this a handful of times and each time I seem to use a different amount of cheese, depending on my mood and how much cheese I have in the fridge.
Serve right away.
For this one pot macaroni and cheese, I recommend:
[asa_collection btmp]one_pot_mac[/asa_collection]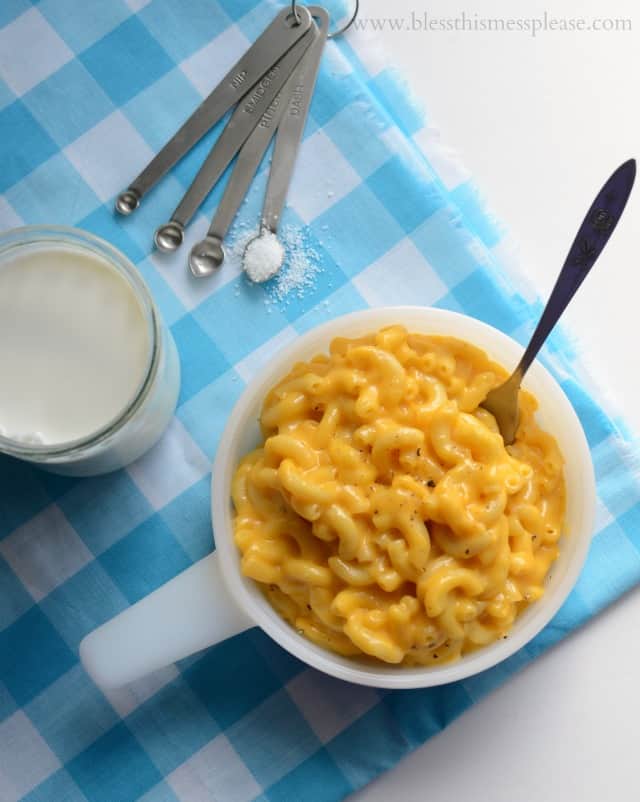 Now I just need to try this recipe in the slow cooker! That would be a fun recipe to have on hand.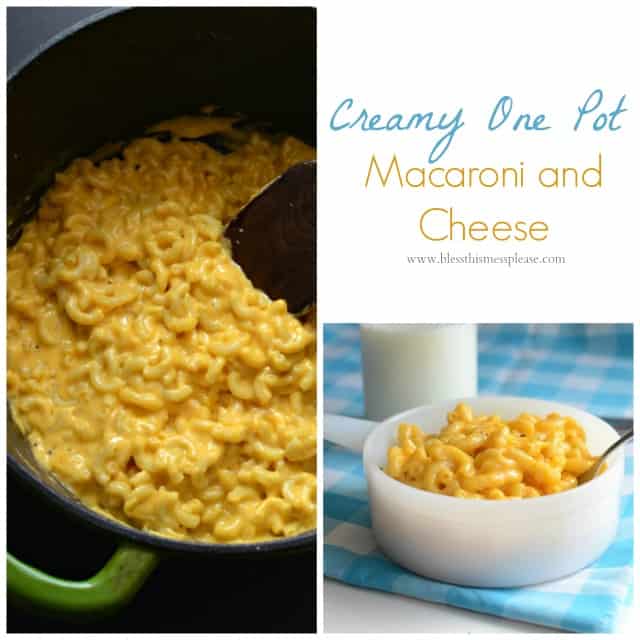 It's wonderfully snowy here and we are so excited. It's a wet heavy snow that is just about the opposite of our normal light and dusty ski snow. Our power lines and trees aren't sure what to make of it, but I'm excited to take the kids out and make a snowman and sled this afternoon. I just made a batch of our favorite homemade hot cocoa mix, and they are looking forward to the treat after the snow play.
My mom also made some kind of snow ice cream when I was a kid. If I can dig that recipe out, I might try it too and share it with you later in the week.
Have a great day friends! And thanks for being here.