Today, we're diving into the wonderful world of cooking hacks, and I'm here to talk about one of my all-time favorites – cornstarch slurry. I know, it sounds like something from a sci-fi movie, but trust me, it's a kitchen superhero you need to know about.
So, why do we make cornstarch slurry, you ask? Well, my friends, it's the answer to many of life's culinary conundrums. Whether you're a seasoned chef or a kitchen newbie, this humble mixture can come to your rescue in a pinch.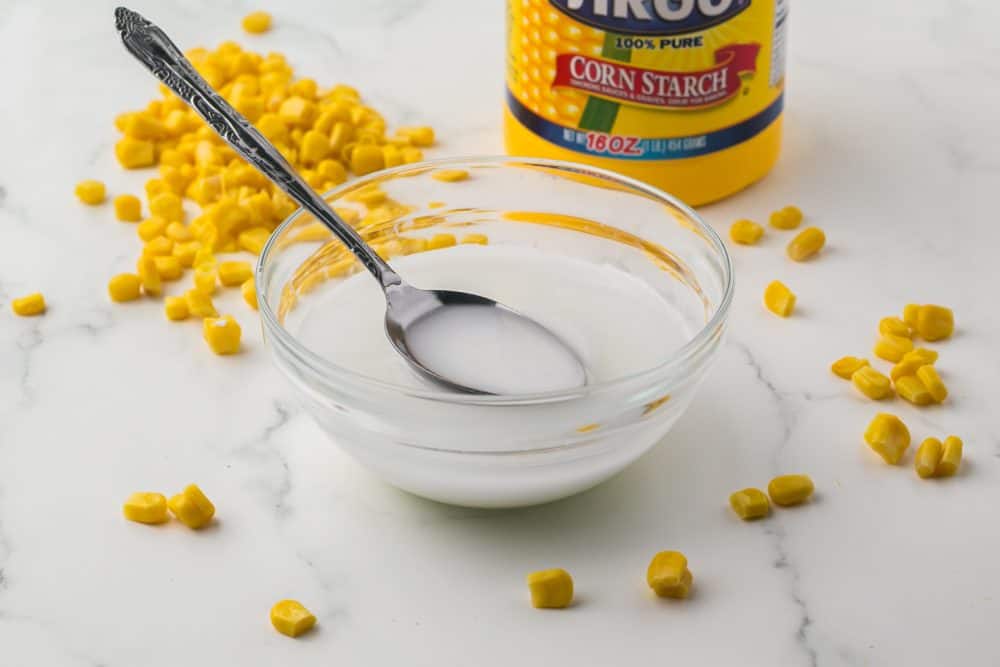 Cornstarch Slurry
First off, what is this magical concoction? Cornstarch slurry is essentially a simple mixture of cornstarch and water. It's as easy as 1, 2, 3. Mix equal parts of cornstarch and cold water, give it a good stir, and voilà, you've got yourself a cornstarch slurry.
One of the most common uses for cornstarch slurry is as a thickening agent. If you've ever made stir-fries, sauces, or soups, you know that achieving the perfect consistency can be a bit tricky. This is where our hero steps in. When added to a simmering liquid, the starch particles in the slurry swell and thicken the sauce, turning it into a glossy, velvety masterpiece. No more runny, sad sauces!
Cornstarch slurry doesn't just thicken; it also adds a beautiful sheen to your dishes. If you want your gravies and sauces to look like they belong in a five-star restaurant, this is your secret weapon.
Ever find yourself with an overly salty or spicy dish? We've all been there. Don't worry; cornstarch slurry can save the day. Just add a bit to your too-intense dish to dilute the flavors and bring things back to a balanced state.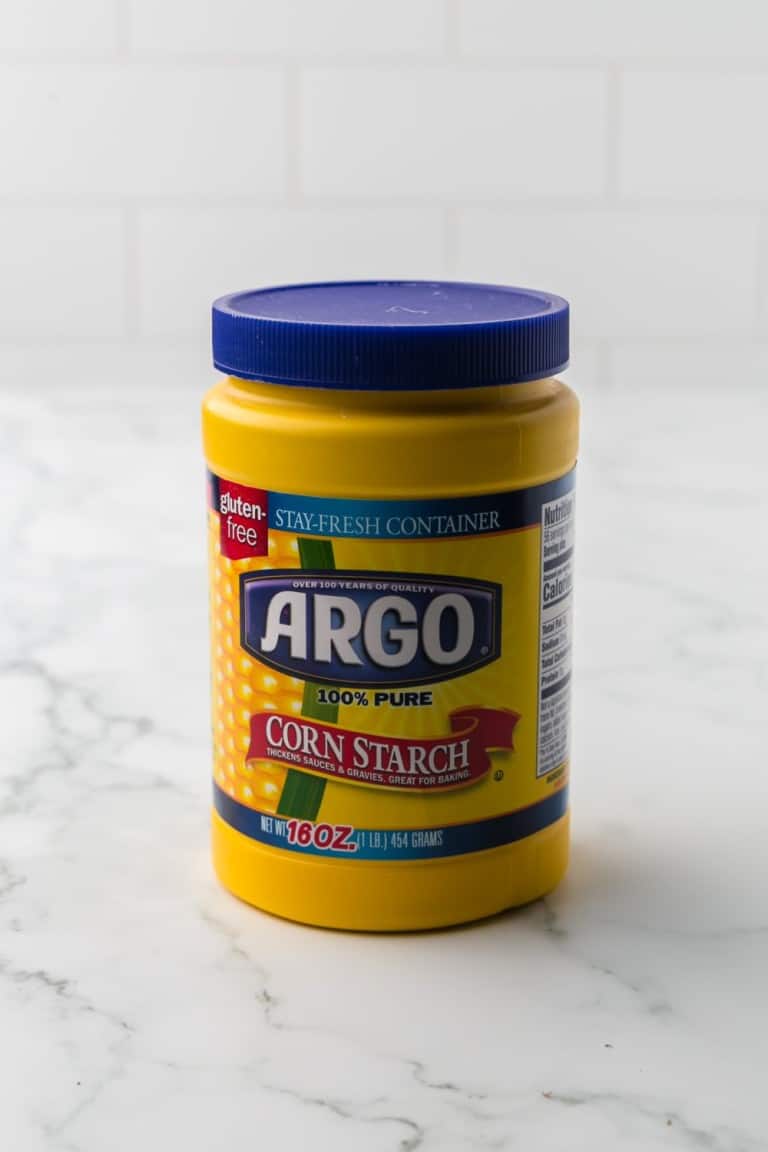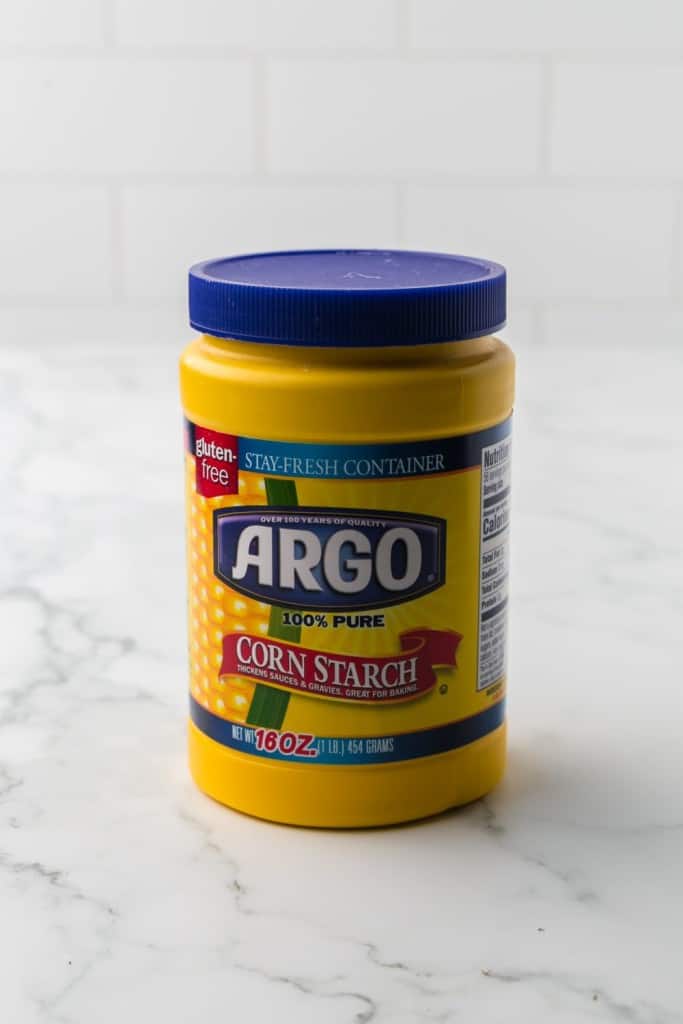 Ingredients
Cornstarch
Cold water
Room temperature water
How to Make Cornstarch Slurry
In a small bowl, combine 2 tablespoons of cornstarch with 2 tablespoons of cold water.
Stir until it becomes a smooth paste.
Gradually add 1 cup of water while stirring to make it thinner.
Keep stirring until it's smooth and lump-free.
Your cornstarch slurry is good to go!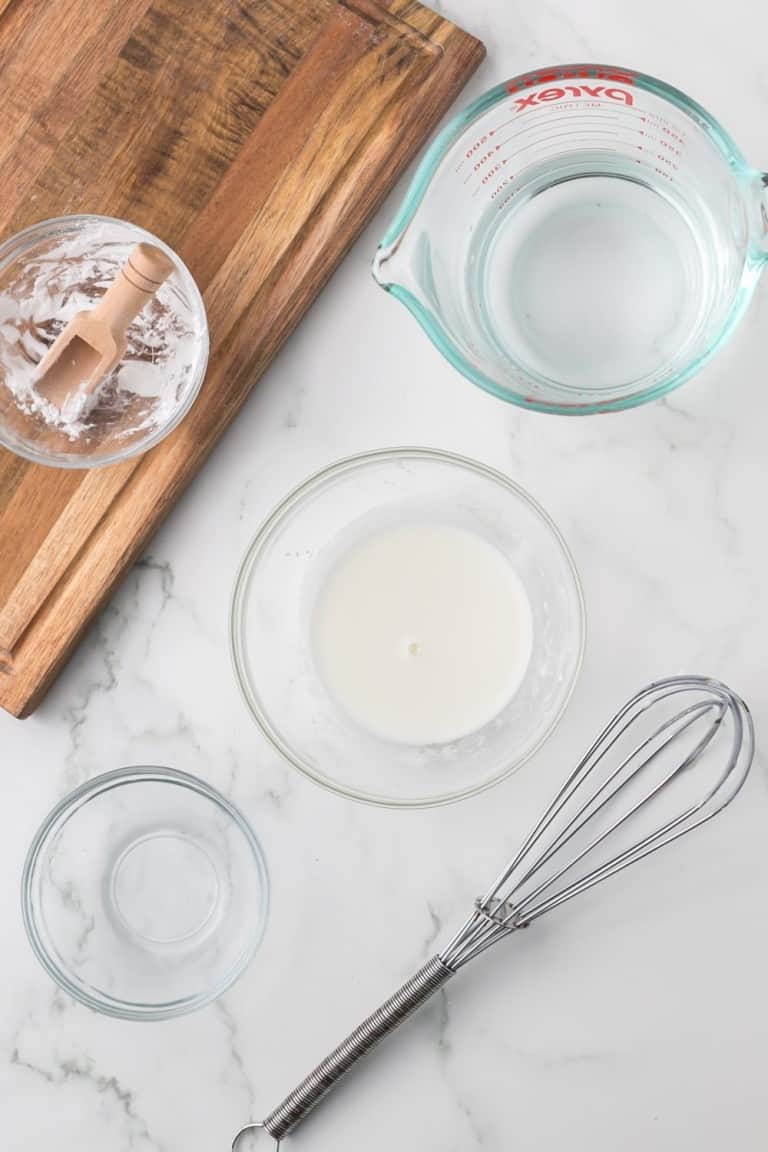 Frequently asked questions
Can I use hot water to make a cornstarch slurry?
It is best to use cold water to initially mix the cornstarch, as hot water may cause the starch to clump. Once the corn starch has formed a smooth paste with cold water, you can gradually add warm or room temperature water to create the slurry.
Can I store leftover corn starch slurry?
While it is best to use the slurry immediately, you can store any leftovers in an airtight container in the refrigerator for a short period. Before using it again, give it a good stir as it may separate.
Is corn starch slurry gluten-free?
Yes, corn starch is gluten-free, making it a safe option for those with gluten sensitivities or celiac disease.
Can I reheat dishes thickened with cornstarch slurry?
Yes, you can reheat dishes that have been thickened with cornstarch slurry. However, be aware that excessive reheating may cause the slurry to break down, affecting the consistency of the dish.
Can I adjust the thickness of the slurry?
Absolutely! If you desire a thicker slurry, increase the amount of corn starch in the mixture.
Can I use a cornstarch slurry in desserts?
Yes, you can use a cornstarch slurry to thicken fruit fillings for pies, tarts, and puddings.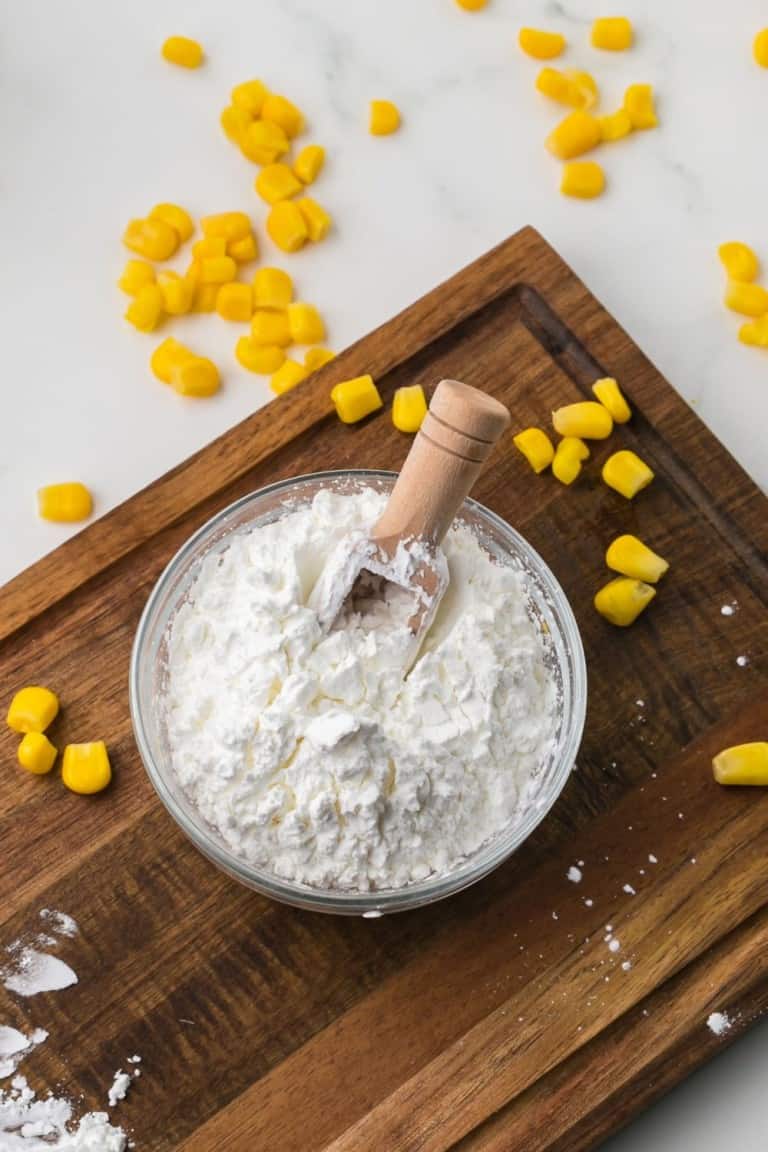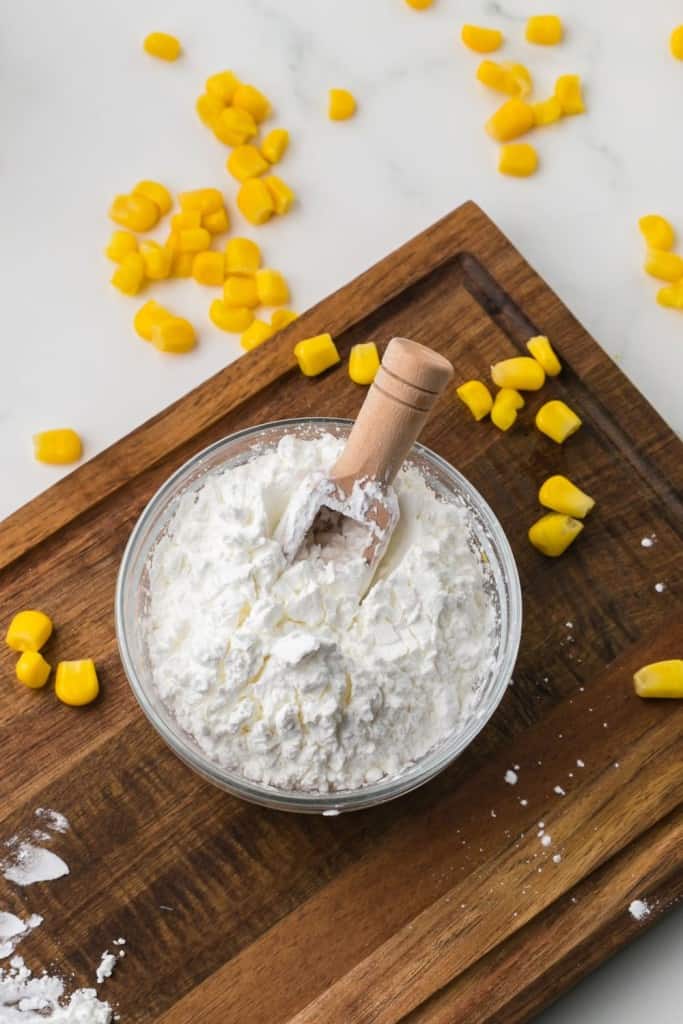 More Recipes
If you've tried this Cornstarch Slurry recipe or any other recipe on Bless This Mess, then don't forget to rate the recipe and leave me a comment below! I would love to hear about your experience making it. And if you snapped some pictures of it, share it with me on Instagram so I can repost on my stories.
📖 Recipe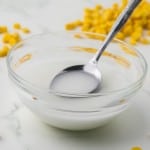 Print Recipe
Cornstarch Slurry
Cornstarch slurry, made by mixing equal parts cornstarch and cold water until smooth, serves as a common thickening agent in cooking.
Ingredients
2

tablespoons

of cornstarch

2

tablespoons

cold water

1

cup

water

at room temperature or slightly warm
Instructions
Begin by measuring 2 tablespoons of cornstarch and placing it in a small bowl.

Add 2 tablespoons of cold water to the bowl containing the cornstarch.

Stir the mixture with a wire whisk until the cornstarch is completely dissolved, and turns into a smooth paste.

Gradually introduce 1 cup of water to the cornstarch paste this will make it more runny and easier to pour in recipes.

Continue stirring until the slurry is thoroughly combined and free of any lumps.

Your cornstarch slurry is now ready for use!
Notes
You don't have to add the additional water to the slurry it just makes it easy to add to a recipe. Most recipes are gone to tell you the amount of water and corn starch to mix to make your slurry, so follow the recipe.
In generally if you are trying to thicken something like a soup, I start with 2 tablespoons of cornstarch and ¼ cup or cold water for my slurry and let it go in the dish before adding more.
This is great as a thickening agent in sauces, soups, or any other recipes that need thickening. When mixing the slurry into your dish, add it slowly to prevent clumping.
Nutrition
Calories:
61
kcal
|
Carbohydrates:
15
g
|
Protein:
0.04
g
|
Fat:
0.01
g
|
Sodium:
13
mg
|
Potassium:
0.5
mg
|
Fiber:
0.1
g
|
Calcium:
7
mg
|
Iron:
0.1
mg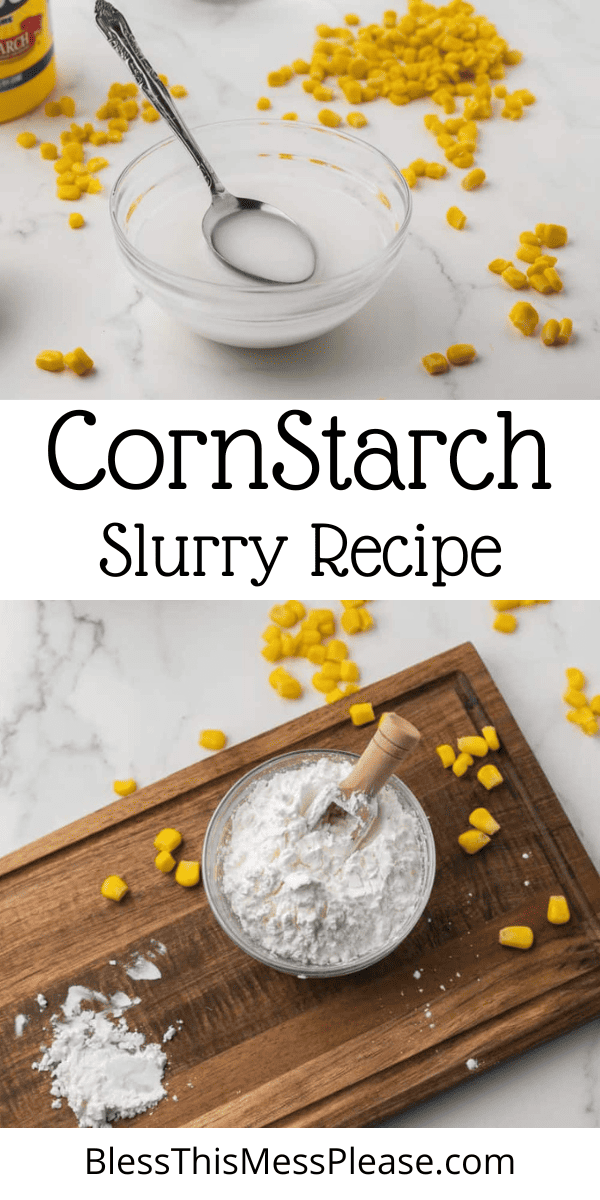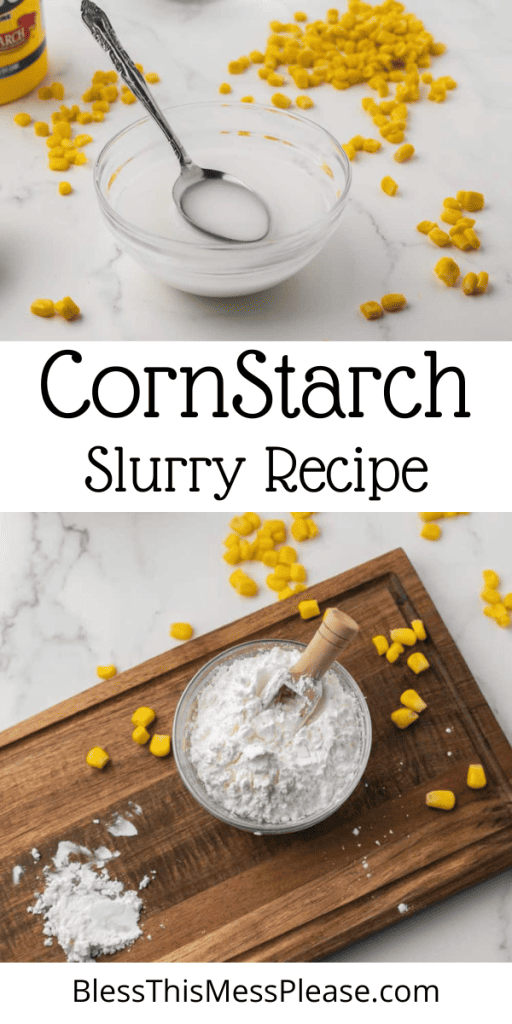 Cornstarch slurry is a straightforward and versatile kitchen tool, perfect for thickening various dishes and ensuring culinary success. This is a really great trick to keep up your sleeve.