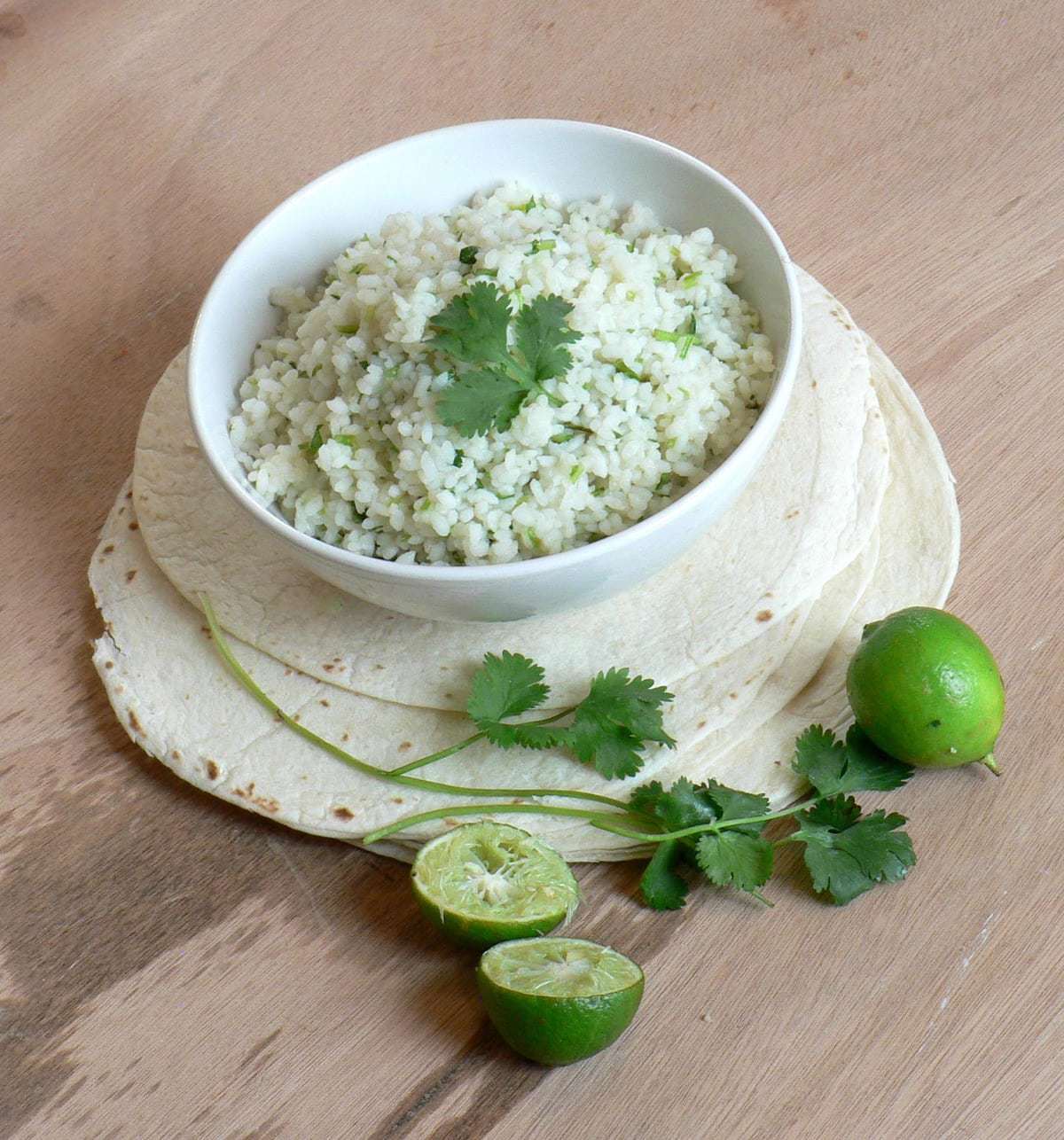 Busiest. Day. Ever. Good thing I have this post all ready to go. I'm babysitting all day, the end of the year preschool party was here for lunch (DYI mini pizza party), my baby is still sick, and I get to take dinner to a lady from church. Oh, the sense of accomplishment I'll feel tonight! Are you getting anything done?
This is my favorite part of all Cafe Rio dishes and a really easy one to make at home. The acidic citrus of the limes paired with the sweetened rice is perfect in burritos but is delicious enough to serve alone as a side.
Cilantro Lime Rice
Printable Recipe
1 cup uncooked rice
2 cloves garlic, minced
1 to 2 teaspoon lime zest (I do at least 2 and sometimes a little more… I love zest)
1 cube chicken bullion
2 cups water
2 tablespoons freshly squeezed lime juice
3 teaspoons granulated sugar
4 tablespoons fresh chopped cilantro
Add the rice, water, garlic, lime zest, and bullion to rice cooker and turn it on. Cook until it's done. In a small bowl combine the lime juice, sugar and cilantro. When the rice is done, fluff it with a fork and then pour the lime juice mixture over hot cooked rice. Stir to combine and serve hot.
Notes:
I don't have the gift of cooking rice on the stove-top: it's always always crunchy. If you have the magical stove-top touch then you can make this how you might normally make rice.
I always double this amount, but I also eat a lot more than most people.  🙂
I use brown rice for this recipe 99% of the time and love it. I just bump up the water by 1/2 cup and adjust my seasonings. I normally need a little more sugar with the brown rice.
Linking this up at:
The 36th Avenue