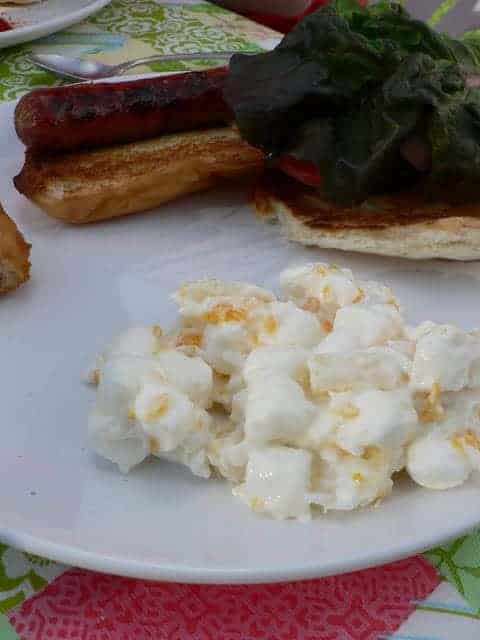 I did not grow up with Jello salads, or any type of sweet things mixed together kind of salad. We weren't big mixers of things in my house.  My mom didn't really make casseroles even.  That being said, moving to Utah has really opened my eyes to the picnic type salad.  I don't like 70% of them for one reason or another, but lots of people do.  This salad is quick and easy and doesn't involve Jello or cottage cheese (a nasty combo in my book).  It also doesn' t make a truck load which is nice some times!
6 cup salad
1 cup pineapple tidbits, drained
1 cup mandarin oranges, drained
1 cup shredded sweetened coconut
1 cup sour cream
2 cups mini marshmellows
Mix and enjoy!