Food tours are my favorite way to get to know a country, its heritage, its people, and of course, the food! I highly recommend taking a food tour in Israel as a way to learn more about this beautiful country.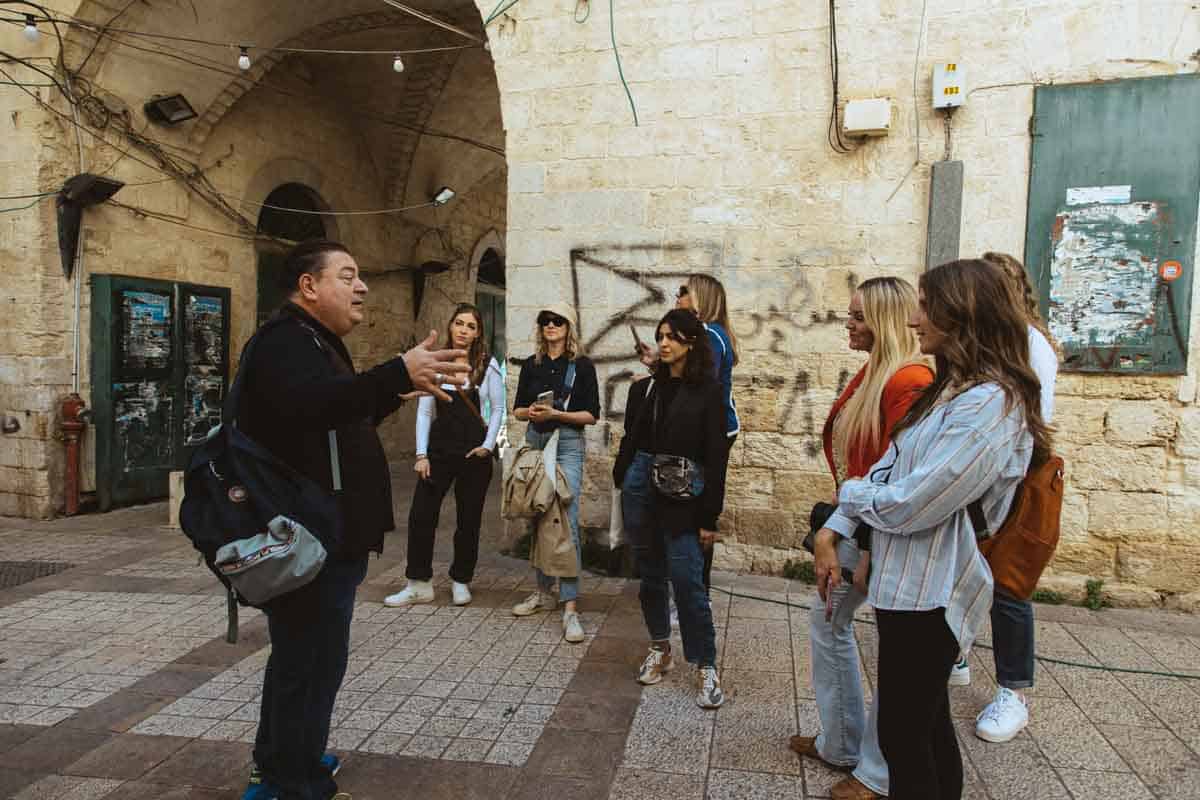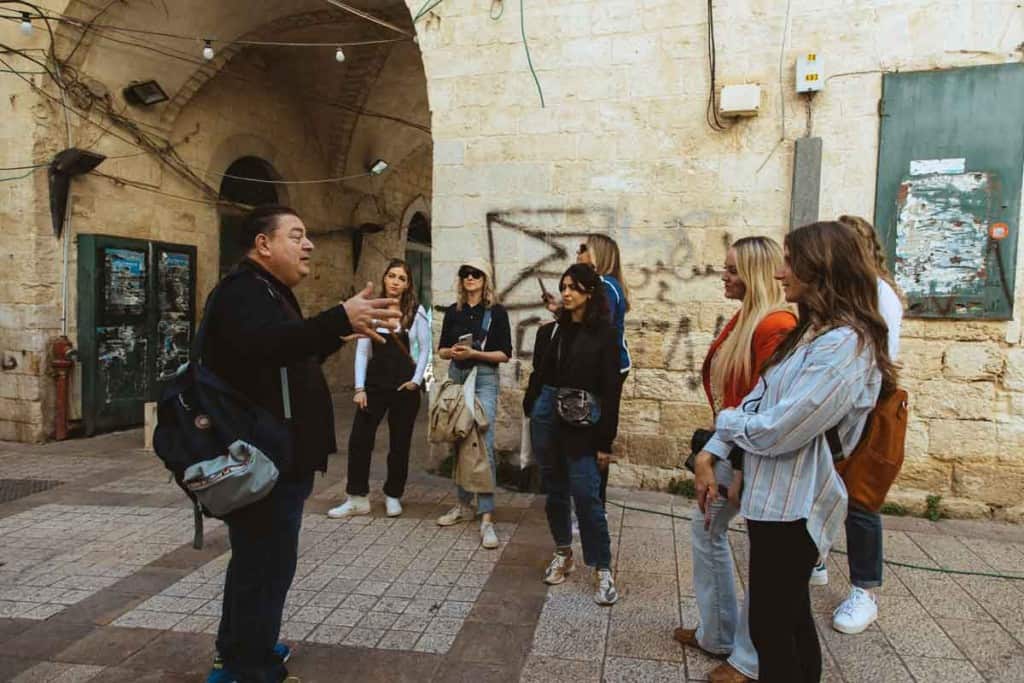 Immersing in Israeli Cuisine: The Why's and How's of Taking a Food Tour in Israel
For food lovers and culture enthusiasts alike, taking a food tour in a country steeped in rich history and diverse cultural influences such as Israel is an unforgetable experience. Such an adventure offers you a unique way of understanding and appreciating the vibrant tapestry of Israeli life, history, and traditions. So, why should you consider a walking food tour in an Israeli city?
1. A Delicious Mosaic of Culinary Influences
From the fresh Mediterranean fare to the flavorful Middle Eastern cuisine, the Israeli food landscape is incredibly diverse. This richness is a result of the country's multifaceted history and cultural confluence of Jewish immigrants from around the globe, as well as Arab and other Middle Eastern influences. By taking a food tour in Israel, you get a chance to discover this culinary mosaic in its most authentic form.
2. A Deep Dive into History and Culture
Food is a reflection of a culture's history, identity, and values. As you bite into an aromatic Shakshuka in Tel Aviv or savor a delicate knafeh in Jerusalem, you are essentially experiencing layers of Israeli history and tradition. These dishes tell tales of immigration, adaptation, and creativity. A walking food tour allows you to immerse yourself in this context, with guides often providing insightful narratives about the origins and evolution of dishes you encounter.
3. Local Insights and Hidden Gems
A guided food tour takes you beyond the standard tourist fare and helps you explore off-the-beaten-path eateries that you might miss otherwise. Your guide, being a local expert, will lead you to the best spots to try local delicacies, ensuring you get the most authentic experience. These could range from bustling markets like Carmel Market in Tel Aviv to quiet, family-owned establishments in the labyrinthine streets of Jerusalem's Old City.
4. Social Interaction and Shared Experiences
One of the joys of food tours is the social interaction they offer. It's an opportunity to meet other food enthusiasts from around the world, share experiences, and learn from each other. Additionally, food, in its universal appeal, can act as a bridge between visitors and locals, fostering unique connections and mutual understanding.
5. Understanding the Modern Israeli Food Movement
The last few decades have seen a surge in the contemporary Israeli food movement. Chefs across the country have been redefining traditional dishes with modern interpretations. A food tour would enable you to witness this culinary revolution first-hand and appreciate the creativity of Israeli cuisine.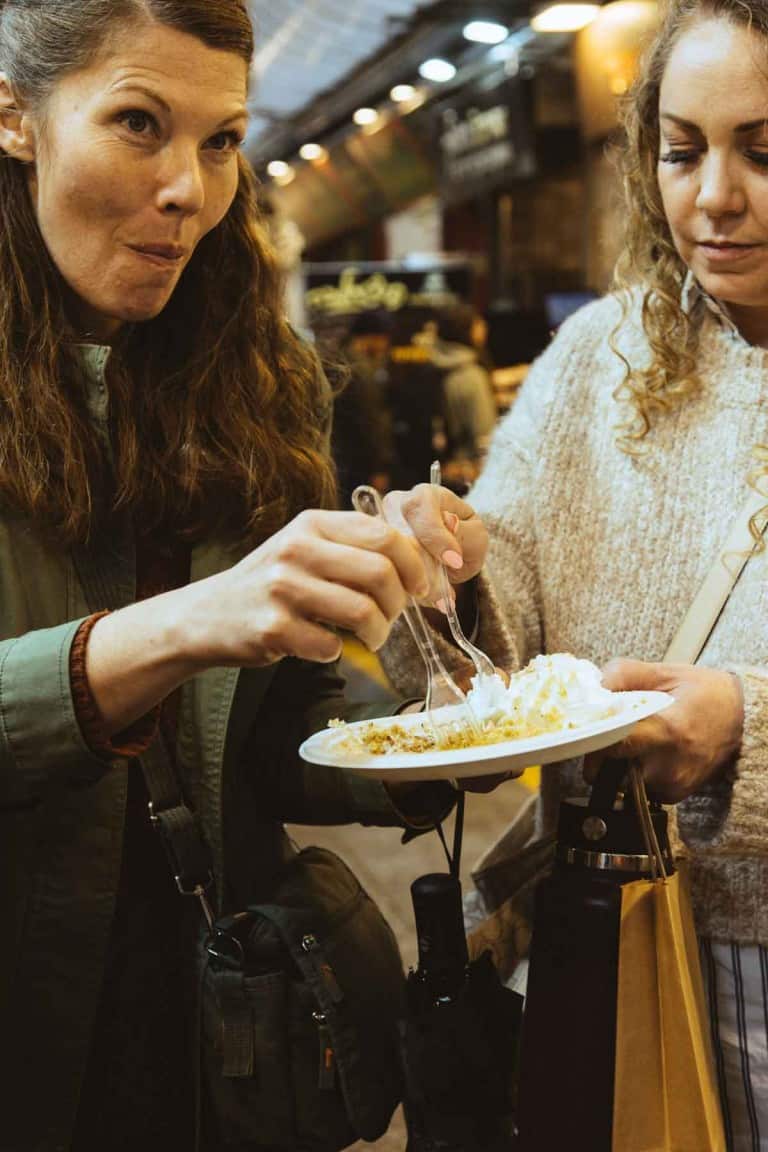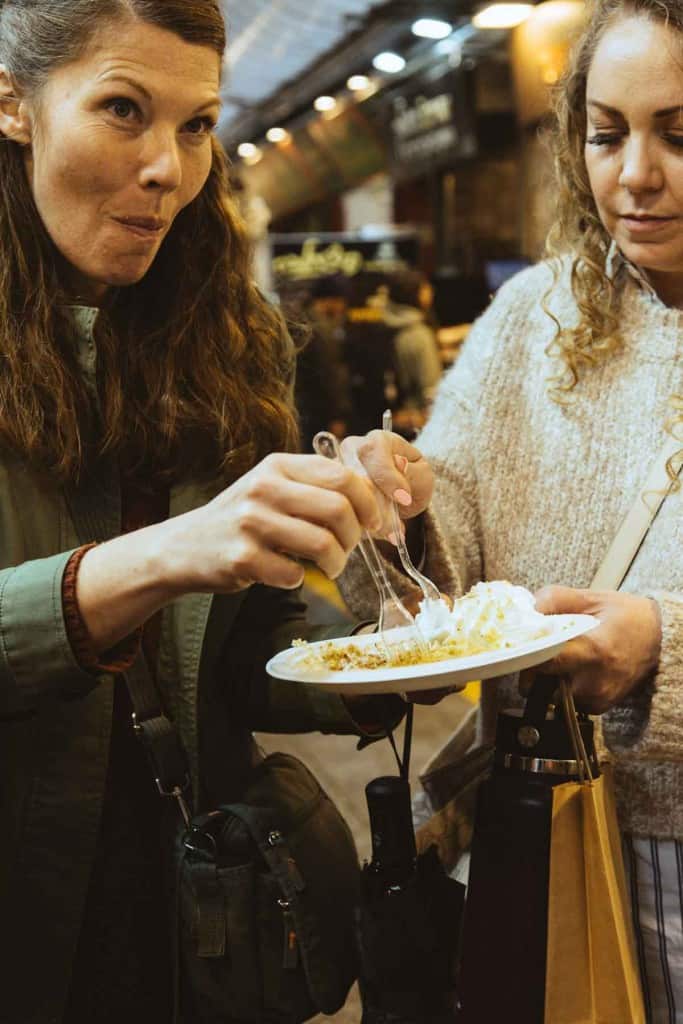 Four Walking Food Tours in Israel I have done and Recommend:
Tel Aviv Food Tour:
Telavi has great food on every corner from street food (try the sabich) to fine vegan dining (go to Opa). A walking food tour of the Hatikvah Market via the charming Moni Kahlon with Bhuka Tours is another food experience to put on your Tel Aviv list.
Moni loves what he does and you can tell! He also carries around a little cart with wine and plastic tumblers which might be really fun if you'd like a glass with your tour! He was so open with us about questions we had, the politics in Israel (so valuable to hear from someone local), the history, how the pandemic has impacted the city and country. I learned so much from him and we ate so much!
We tried lots of Pakistani food, some kind of delicious pickled vegetable, cheesy bread, malabi (a rose water pudding that might change your life), Schnitzel (fried chicken filet on challah bread with the best spread and a little fried eggplant on it, life changing), kibbeh (meat fried in a battery dough, so good), and so much more. I felt like I really got to know the city and her beautiful history and people through this tour.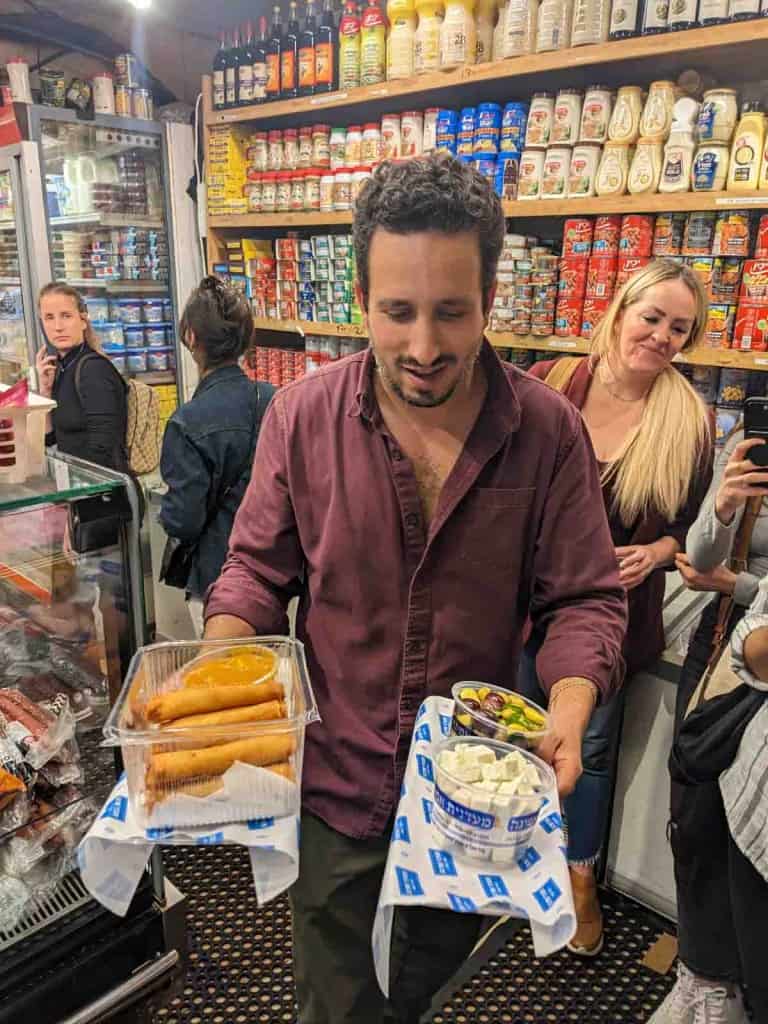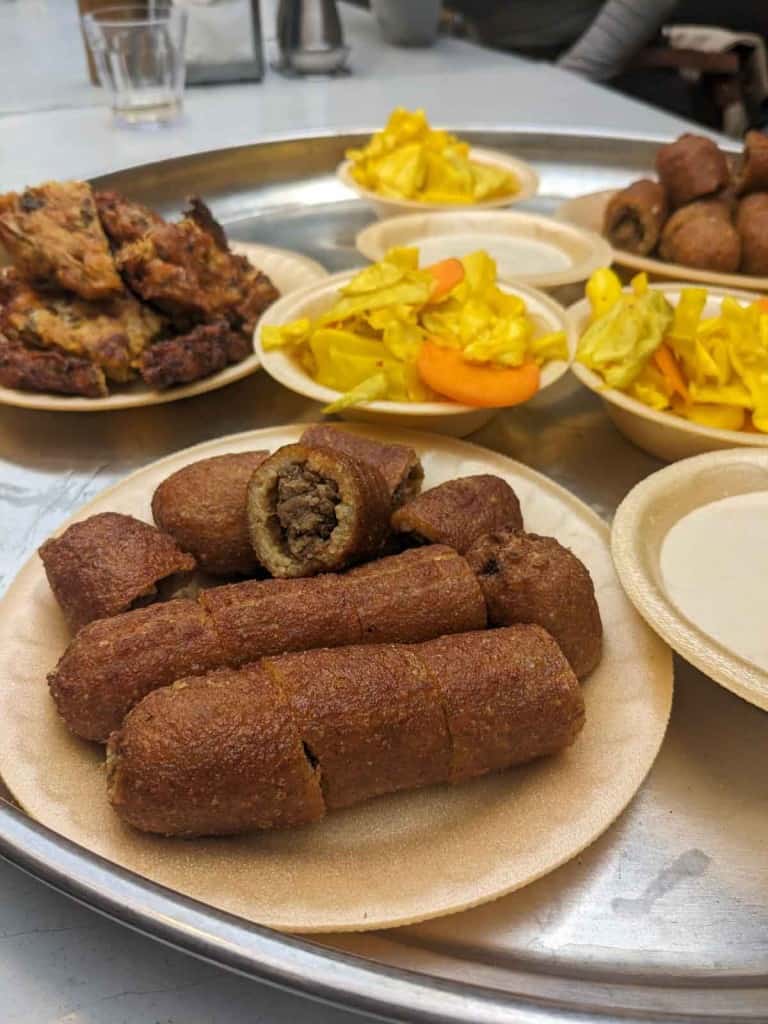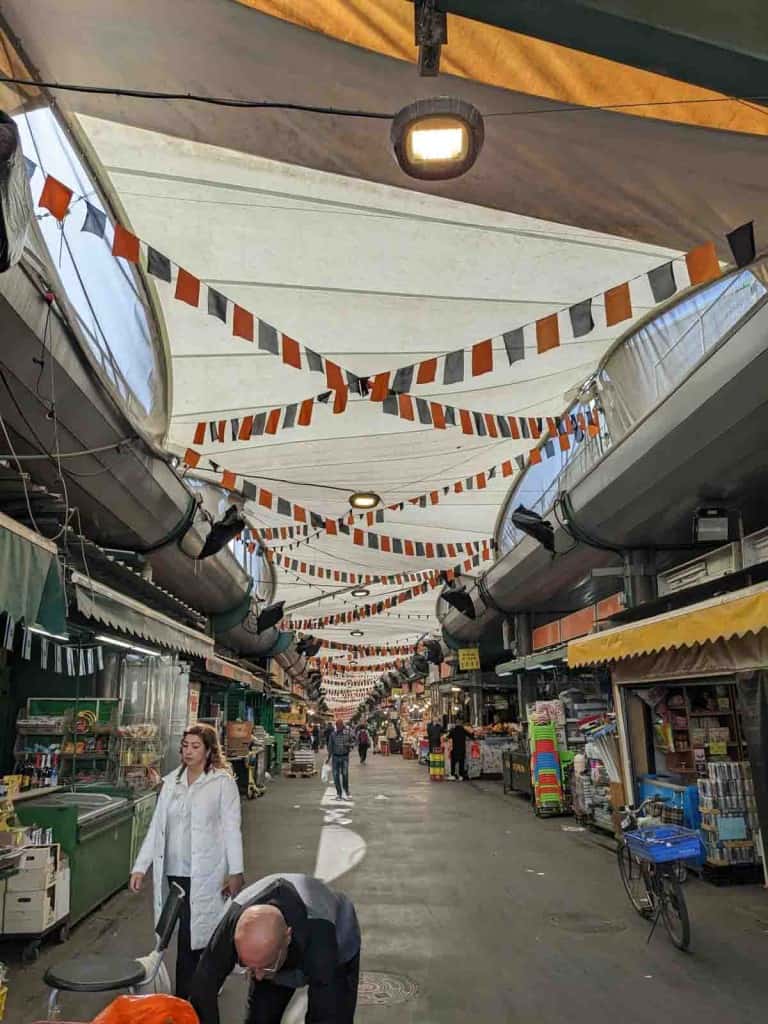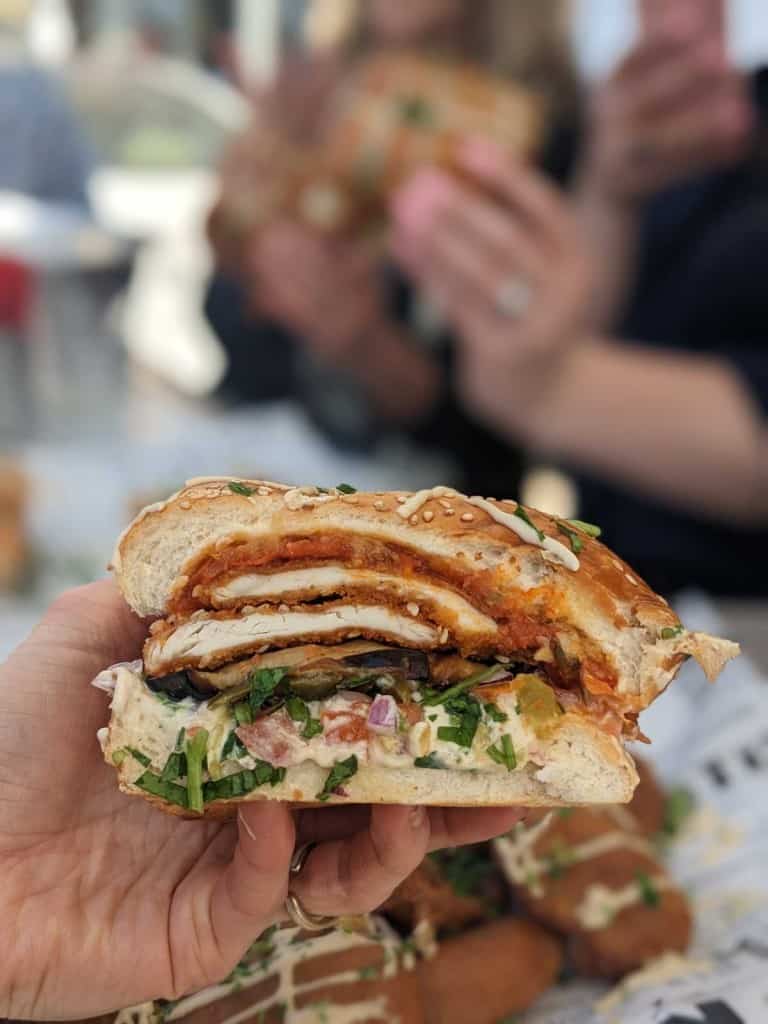 Jerusalem Food Tour:
I went on a walking food tour with a fabulous guide Hagit with Tourist Israel. We walked through the old city and tasted street foods and learned all kinds of history and then we went to the the Machane Yehuda Market and ate and ate and ate. The part that I love about these kind of tours is you get to try all kind of local dishes (but just a sampling, so you can try lots of things without the obligation of ordering a full dish!) and you get to learn about the history of the city, the market, the food, the people who make the food, the history of the food.
This kind of immersion really leads to a much deeper experiences of a city, country, and people. Jerusalem is incredible and there's so much to do there, I highly recommend making the time to do a food tour! You'll have hummus, falafel, kanafeh (a cheese dessert with a sweet syrup poured over it), shawarma (meaty sandwich with veggies), halva (sesame seed paste turned dessert, kind like fudge but not, loved it) and so much more!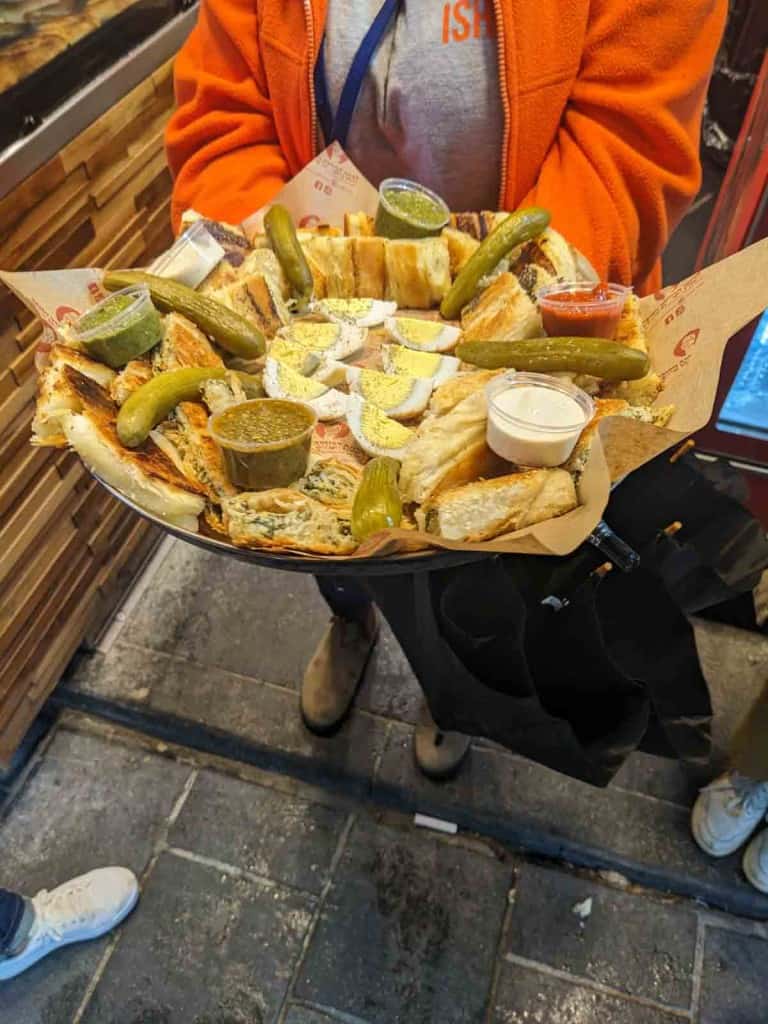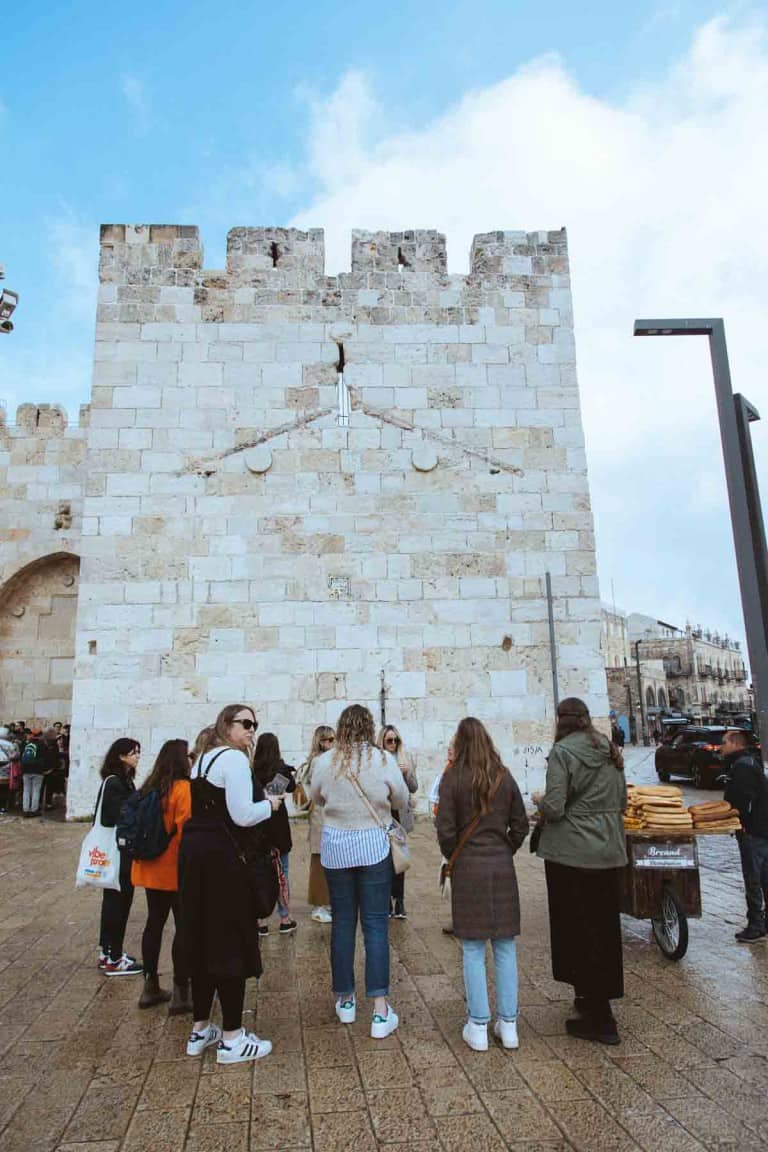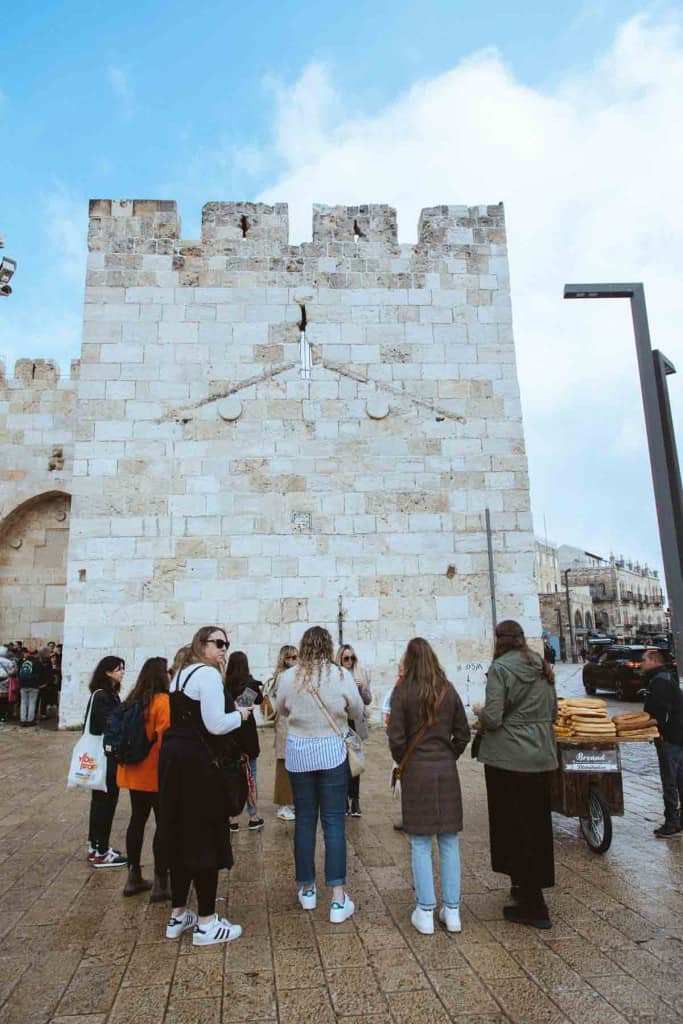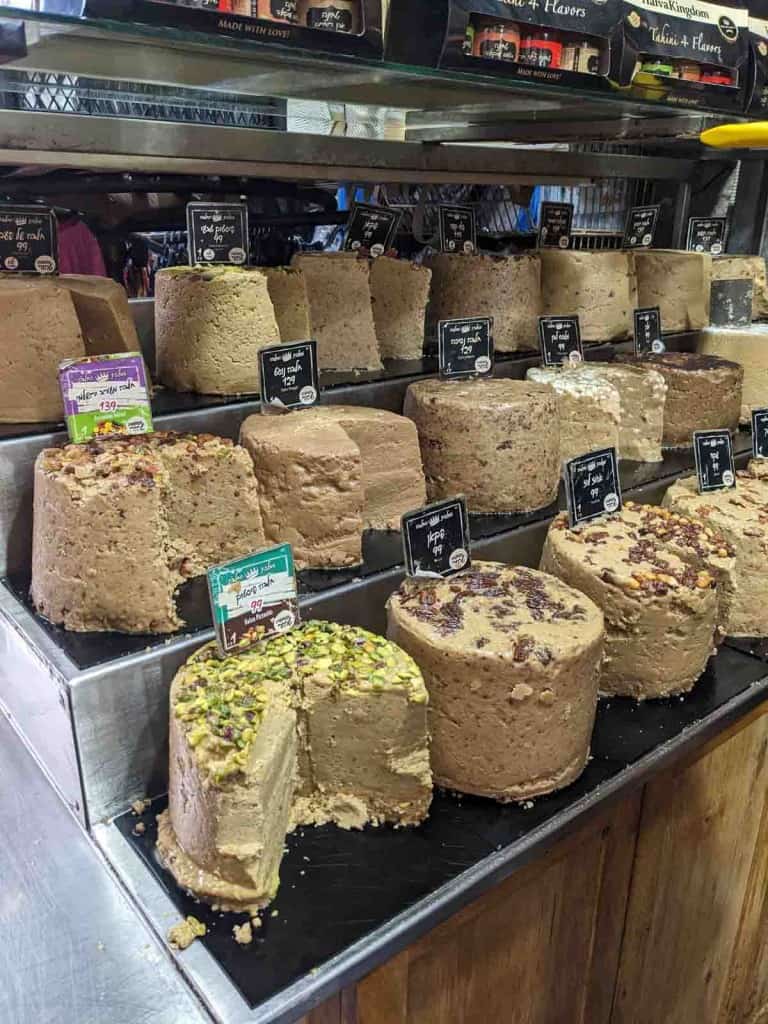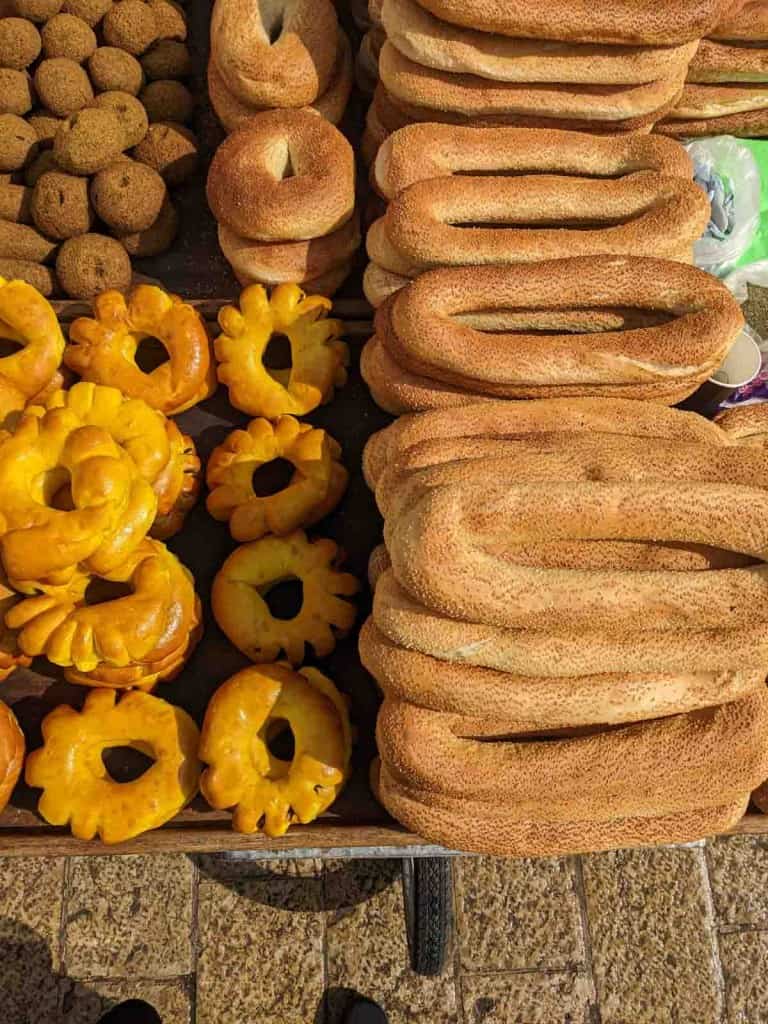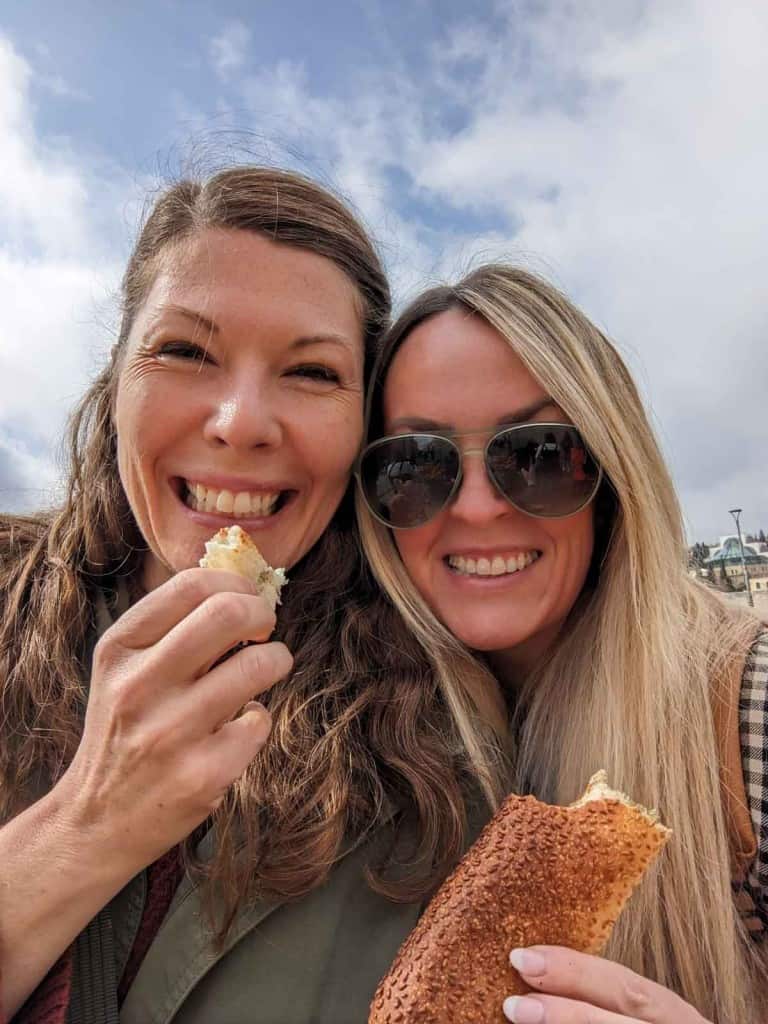 Nazareth Food Tour:
Nazareth is a smaller town that is the largest Arab city in Israel and therefore it has a different story, different people, and different food than Jerusalem. I went on a walking food tour of Nazareth with Esam from My Souk. He was such fun host and we walked, talked, and nibbled through the city. He grew up in Nazareth and had so much knowledge, knew all the shop owners, and had such a passion for food.
You'll enjoy Arab coffee, we had homemade cookies made by Esam's mother-in-law, boureka (a small phyllo pastry with salty cheese and spinach inside), shakshuka (eggs baked in a sauce, very popular for Israeli breakfast) and a dozen other dishes and treats.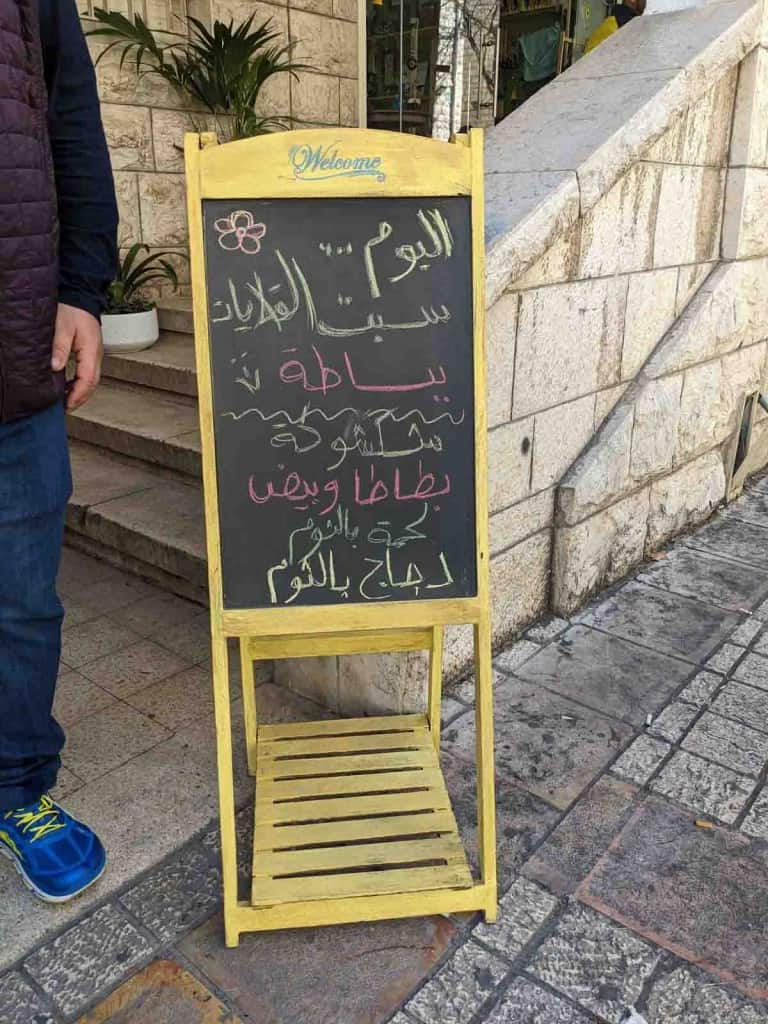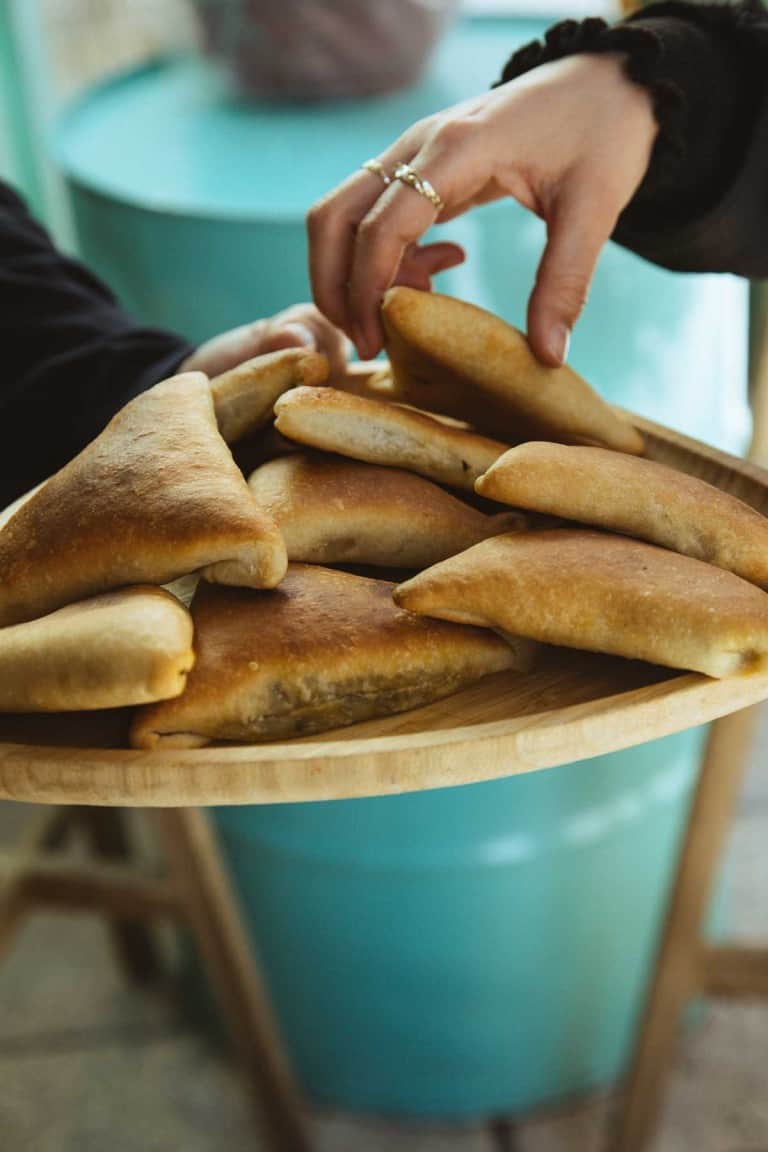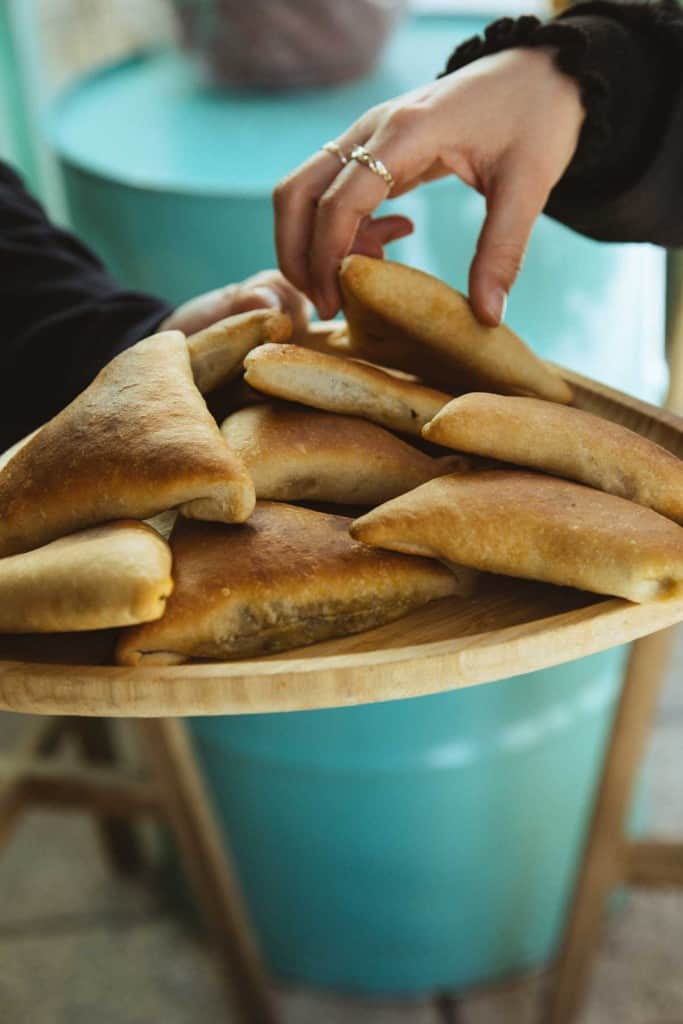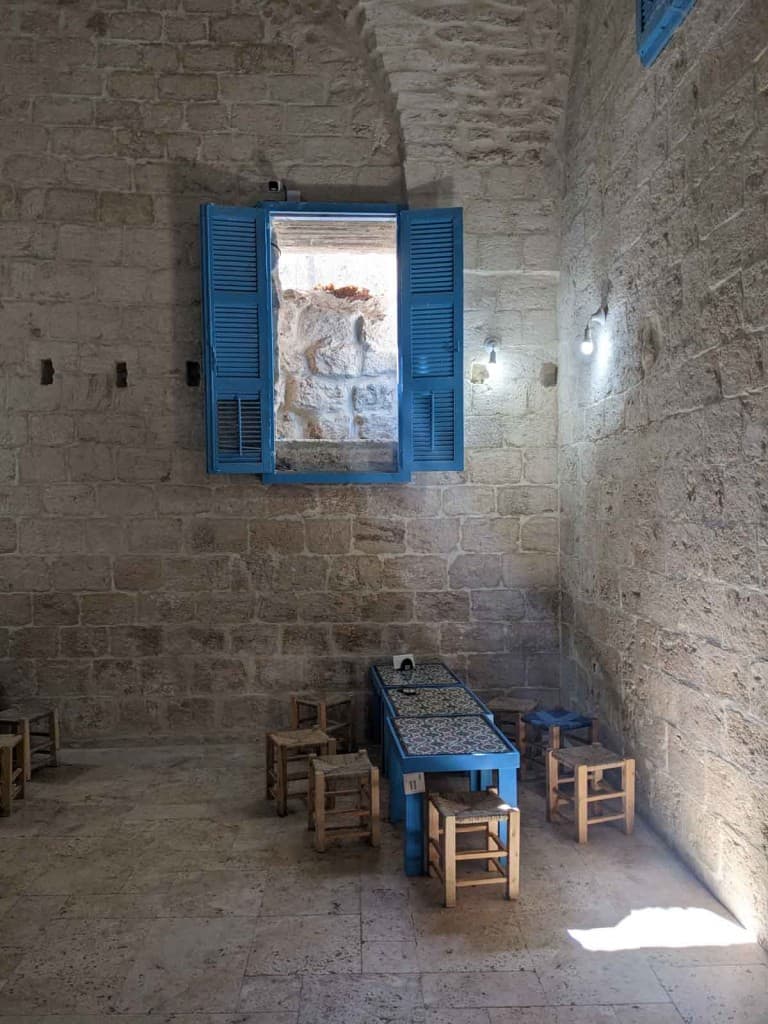 Jaffa Food Tour:
Jaffa is an old port city that Tel Aviv has grown out of, so if you are staying in Tel Aviv, Jaffa is right there. I think it's consider more of a neighborhood of the larger Tel Aviv now so look it up!
Beautiful Hadas from Nice2Meet (website) took us on a walking tour of Jaffa not only to meet local shop owners (and taste things they've been making for years), to visit her friends in their own homes (so so incredible) but also to take a cooking class in the home of a local woman Dorris. Making lunch with Dorris is one of the memories I'll keep always, it was such a special, delicious, and informative way to spend an afternoon.
We learned how to make hummus, baba ganoush (roasted eggplant dip), mujadara (the most delicious lentil, rice, and caramelized onion dish), and tabouli (a couscous and herb salad).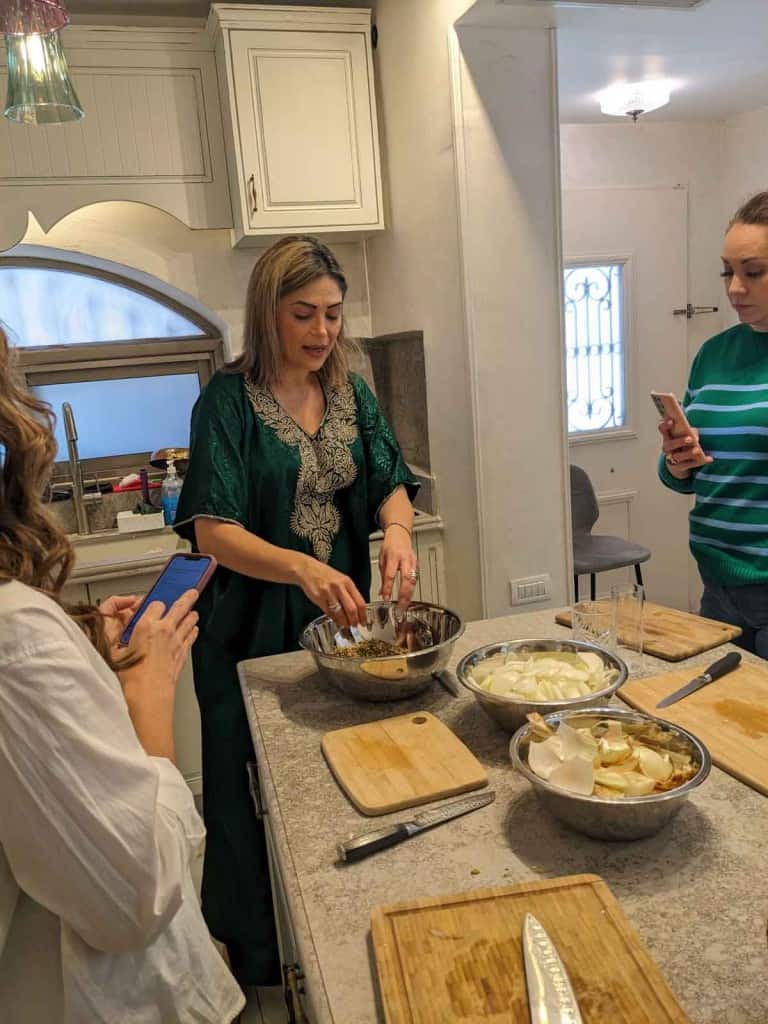 So, how do you embark on such a food tour in an Israeli city?
First, do your research. Consider your interests, dietary restrictions (very easy to accommodate vegan/vegetarian in Israel!), and what cities or regions you'll be visiting. Most cities in Israel, like Tel Aviv, Jerusalem, and Haifa, have several food tour companies that offer different experiences - from street food tours to gourmet dining explorations.
Next, make sure to book your tour in advance, especially if you're traveling during the peak season. These tours are often in small groups to maintain a personal experience, so they can sell out quickly.
Lastly, bring your appetite and an open mind. Be ready to taste everything, ask questions, learn, and most importantly, enjoy the journey of savoring the multifaceted flavors of Israeli cuisine.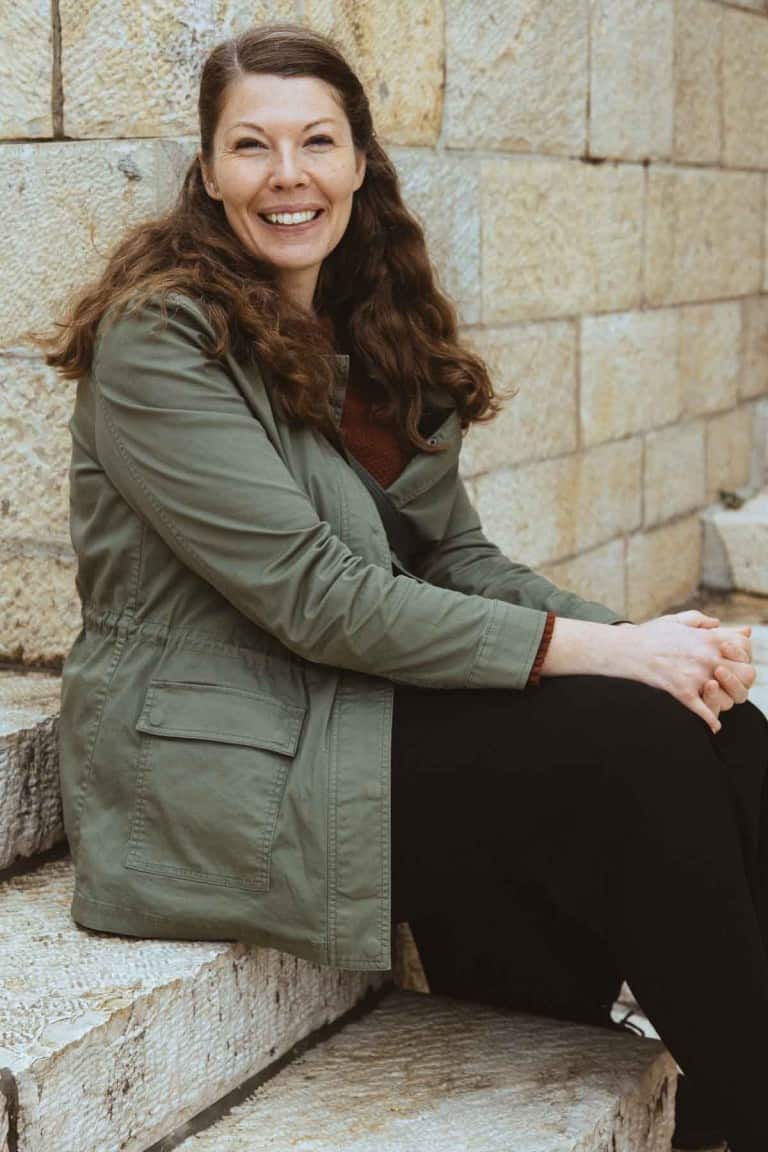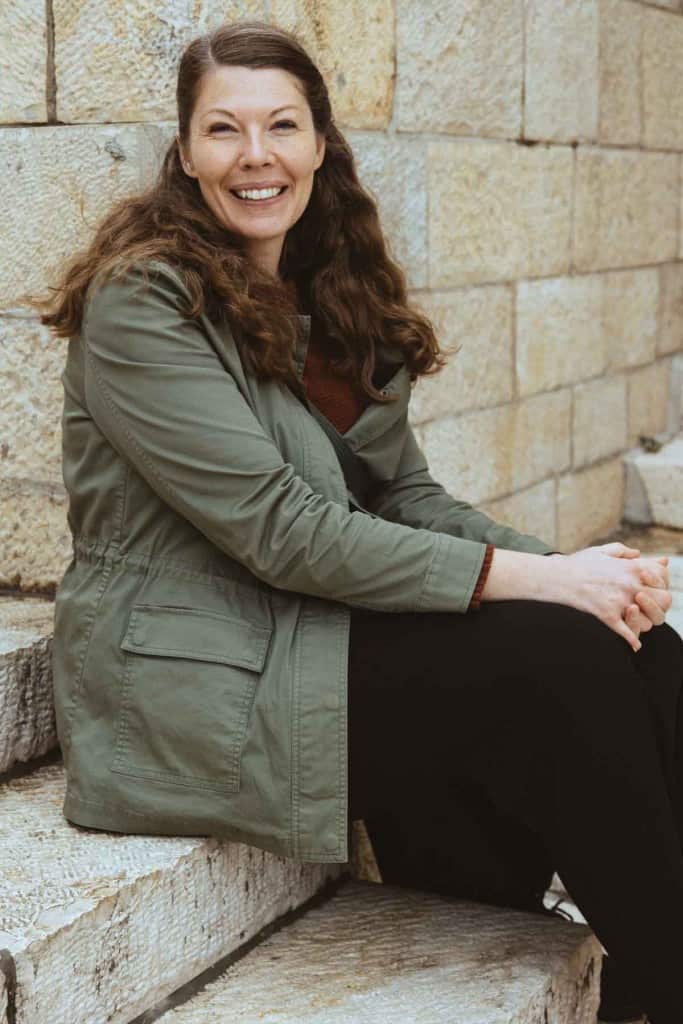 I went on this incredible food tour of Israel with Vibe Israel in February 2023, a nonprofit group bringing people to Israel for the last 10 years. It was a trip of a life time and I hope to go back and take my family soon. Israel left a beautiful imprint on my heart.
In conclusion, taking a walking food tour in an Israeli city is an enriching, fun, and delicious way to delve deeper into the country's rich history, diverse culture, and amazing food scene. It's a feast not only for the taste buds but also for the mind and soul. Happy tasting!