Welcome to a new series on Bless this Mess all about our newest adventure: starting a farm.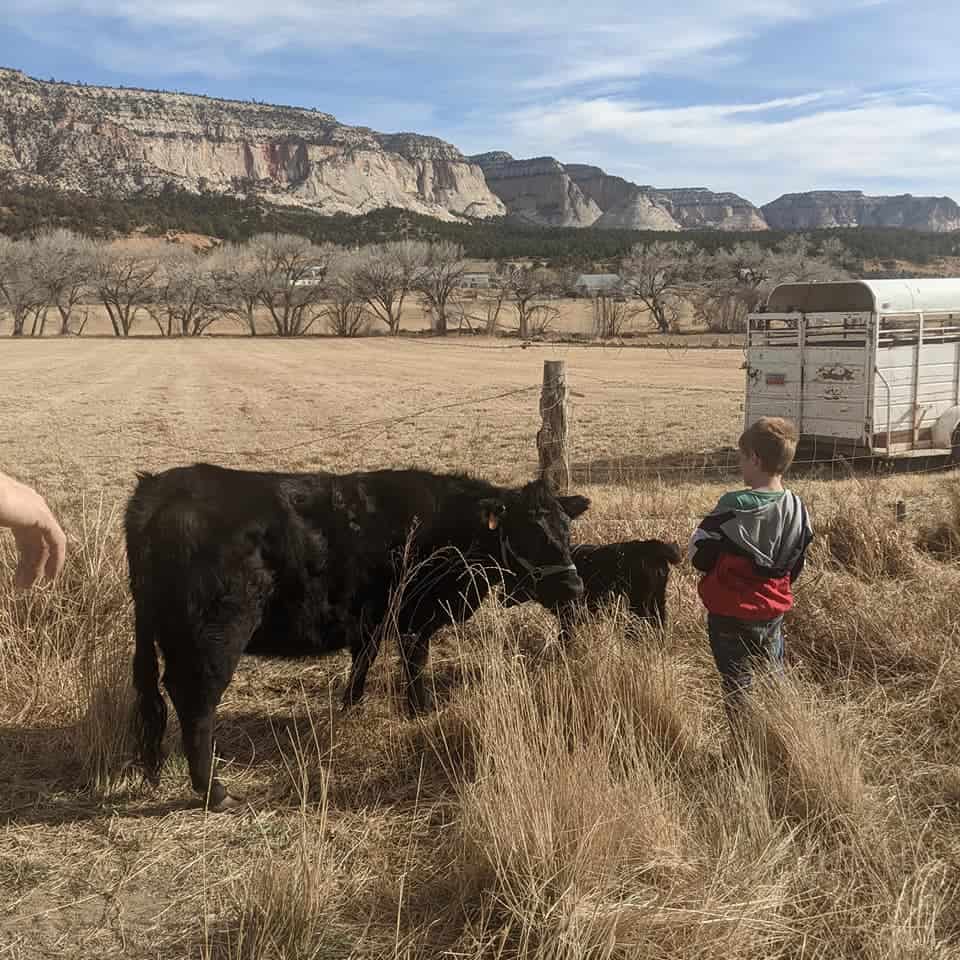 Blogging has changed a lot in the last 10 years. I used to write about things besides food and I loved having a record of my days as well as sharing some of the things in my life with you.
People stopped wanting stories and they stopped wanting humans behind the stories. They wanted what they came for, recipes and recipes only, and they wanted them with nothing else to clutter the way to their goal. I get that, I value the user experience on my site, and I stopped writing anything that wasn't related to the food a few years ago.
And yet I still love to share our stories and our lives, but I thought putting them in a separate post would work better. If you want to hear more about life, farm stuff, and general goings on, plan to see weekly updates from me. I've decided to call this series "Weekly Farm Update", it's a very fancy name indeed. I'm actively looking for something better to call it if you have any clever suggestions! I plan on publishing it every Sunday.
This first one is a catch up! It's been so long since I've shared, I wanted to let you know where we are at.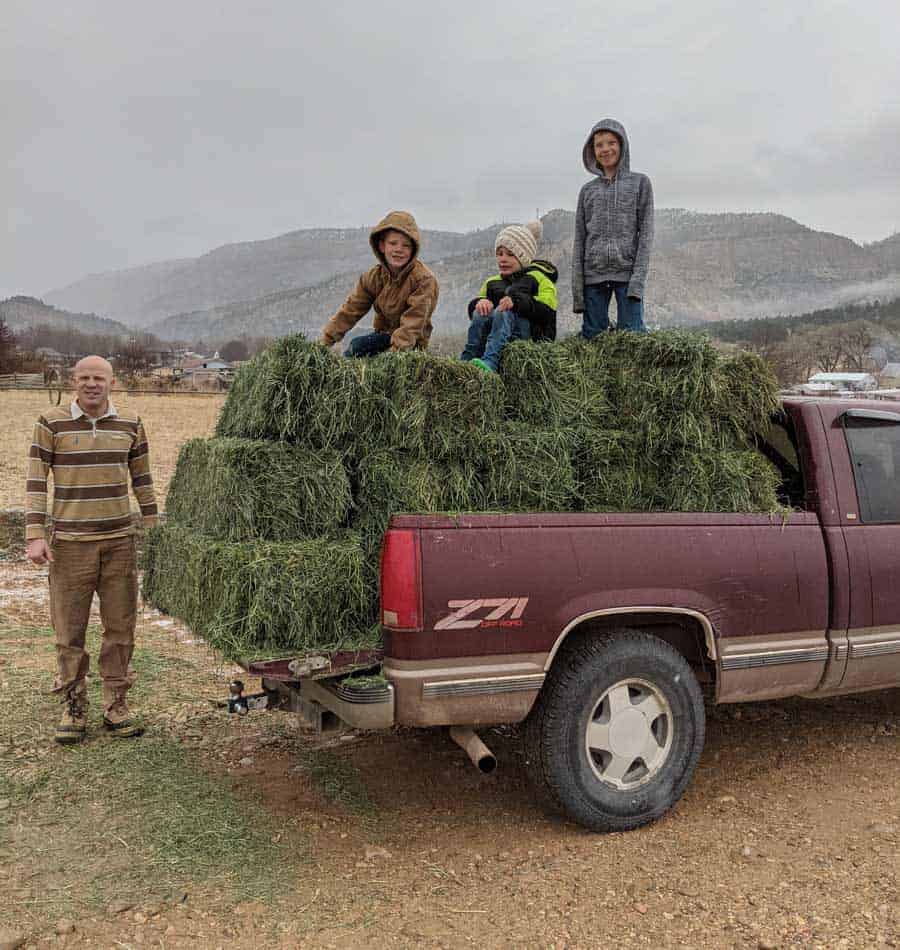 Thomas and I have been building our dream house for the last 5 years. We moved in to the house over 3 years ago, and now that the house is done enough for now, we have had some time and energy to start dreaming about the property outside of the house.
We sit on 12 beautiful acres in Southern Utah, 11 of which are currently in alfalfa that a friend bales and sells. We don't really do much with them besides enjoy the space. Our house, chickens, a shed/pole barn, and a dozen fruit trees sit on the remaining 1 acre.
The last 2 years have been very transitional for our family. Bless this Mess really started making a living for our family a few years ago and so Thomas left his engineering job in the fall of 2019. The idea was that he would work for Bless this Mess. Life happened though and while he does some for this business (he's my CFO and edits videos), it wasn't really a career or something that he wanted to spend a lot of time on.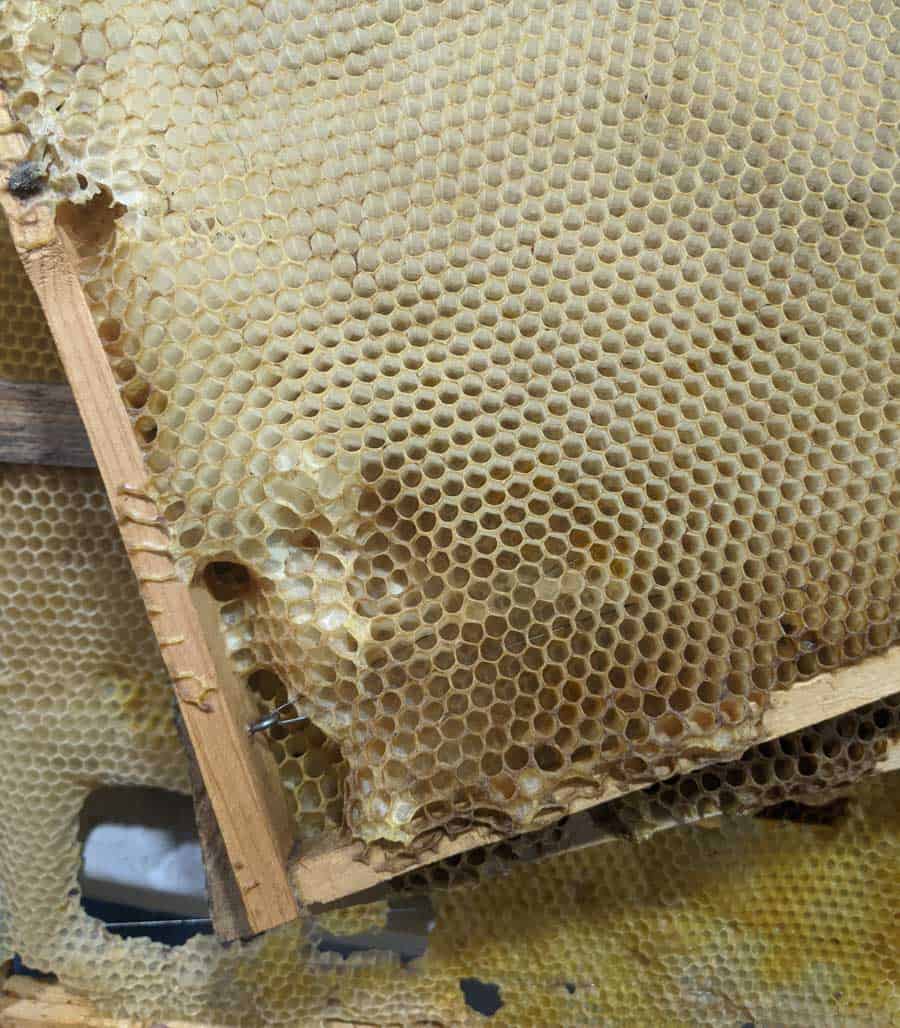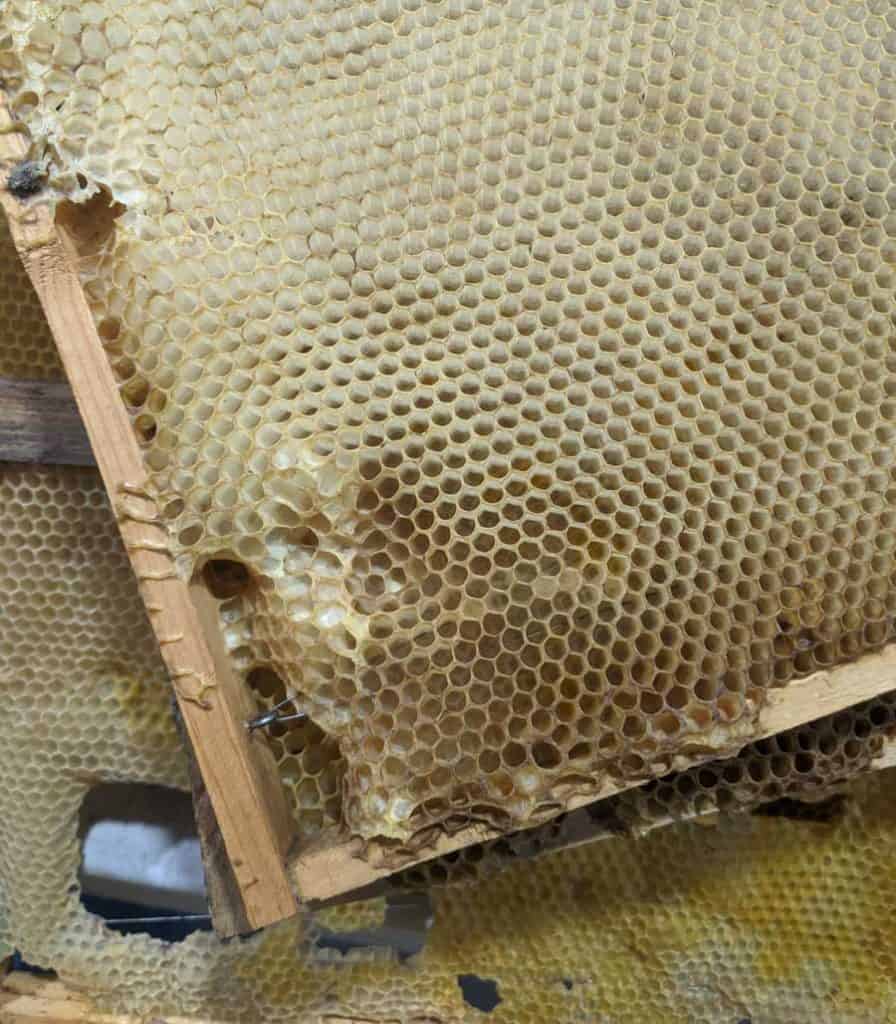 After trying on a few different things on for size and not finding a good fit, Thomas has decided that he wants to start a farm. The main output of this farm will be humans. We plan on raising up the 5 that we've been blessed with. We have sat with this idea for a while now and it's so good.
When you frame your work and your life around the goal of raising kids, your perspective changes. We decided to homeschool. Homeschool means that we have so much time together. More time together means that we have more time for "chores", what an unflattering word for hours spent doing meaningful work together. And with time for chores, we needed things to chore-upon.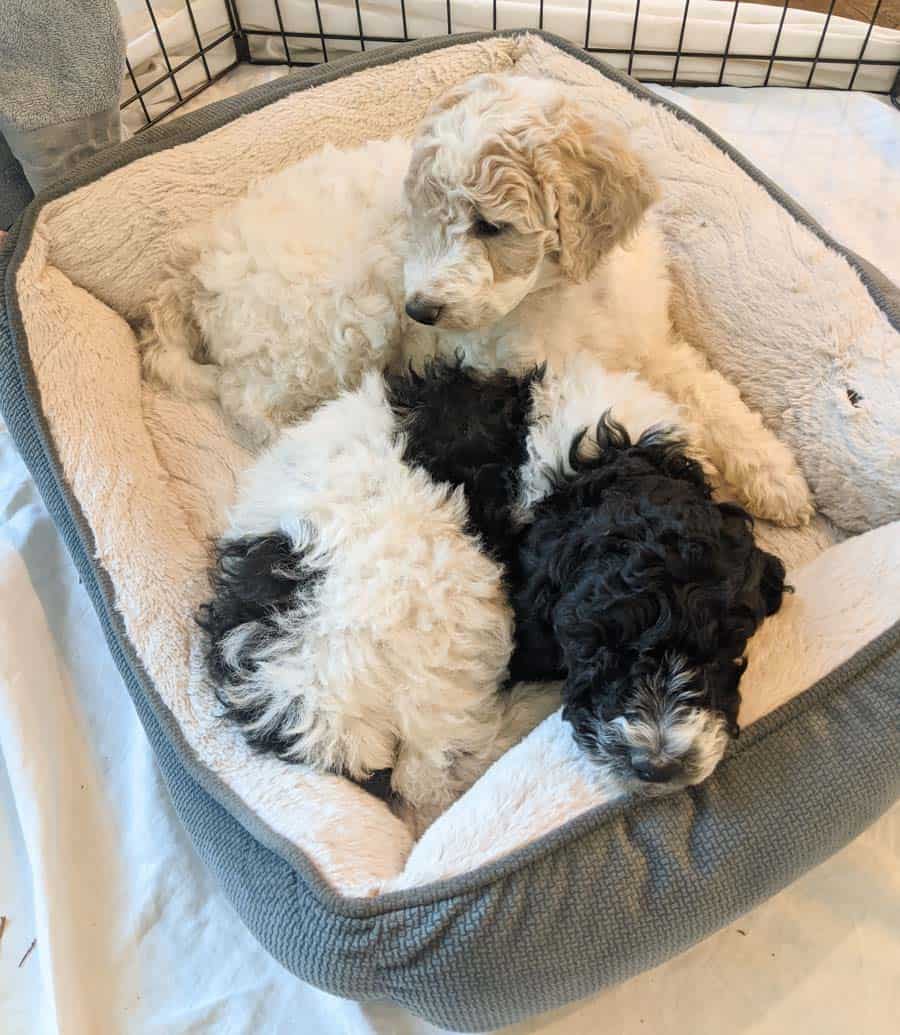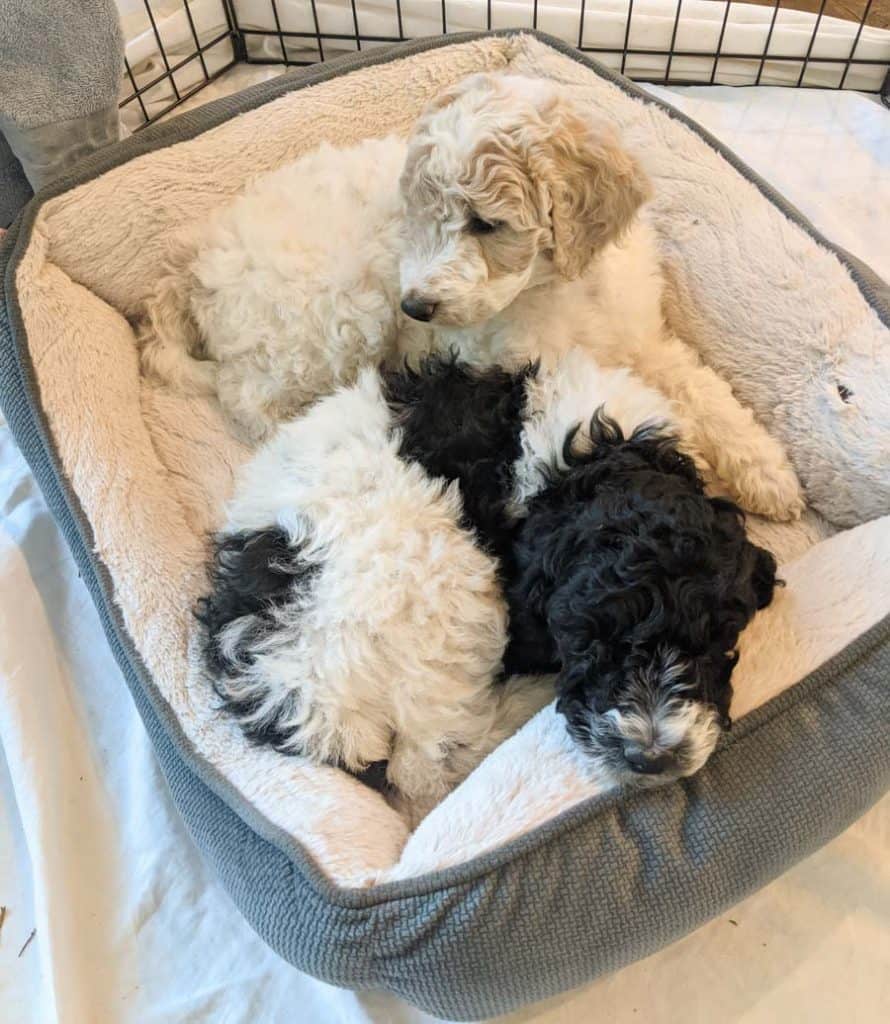 In the last few weeks we have introduced a milk cow and her calf, 2 puppies, 35 chicks to add to our 10 hens, and 10 hives of bees will be making their way to our home in the next few weeks. Chores, glorious chores.
This beautiful life has so many goals. We hope to get a market garden going ASAP (the demand on building supplies right now is really putting a damper on things) and we plan on putting a vegetable stand at the top of our road. We hope to sell at the St. George farmer's market. I'm working on growing cut flowers to sell. Thomas has beautiful cider making and selling dreams. We'd like to have farm days, classes, and farm-to-table dinners, retreats, and who knows what else in our yard and at our farm and home.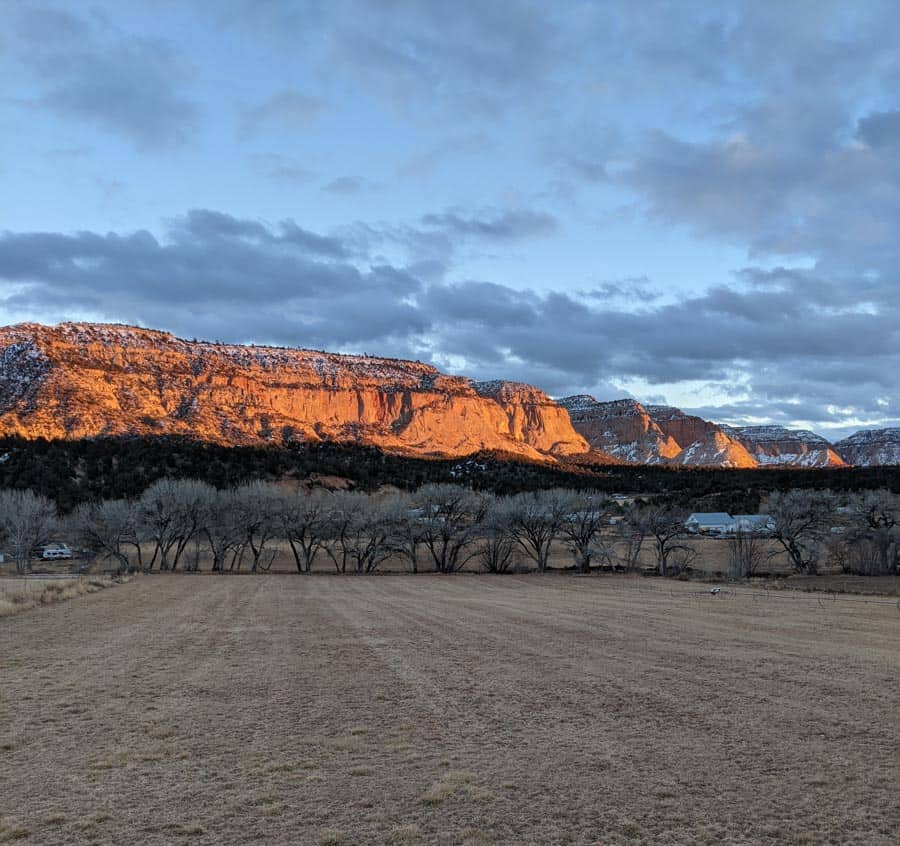 Here's the thing though, we aren't doing any of those things because we have to or because we need to. We chose to start a farm and invite people into our home so that we could give our children unique learning opportunities, chances to learn and grow, and the ability to have some space to see what they do and don't like. Time and space to get to know themselves, be producers instead of consumers, and tend some of God's creatures which has always helped me to see Him better.
This new life is just in the budding stages and we are so excited to see what it blooms into.
I'd like to officially welcome you to Abundant Acres Farm.