My New Orleans Travel Guide. All the places we ate, things we explored, and activities we did and would recommend to you!

New Orleans Travel Guide
Thomas and I had the chance to visit New Orleans in February and I wanted to share my travel experiences with you. I shared some of the trip on social media and lots of people had comments and questions, so I thought a whole post would be fun.
Our hardware store distributor has a huge show twice a year where you can go and see all of the vendors that they work with. They invite all of their store owners to come to the show and pay for the plane tickets and hotels. We like to take advantage of this arrangement as often as we can! Thomas took Macey to the show in Orlando a year ago, and we took all of the kids to the show in Las Vegas last fall. Thomas and I did a solo trip without any of the kids for this adventure and it was a lot of fun. We were only in NOLA (New Orleans, Louisiana) for two and a half days, but we made the most of it.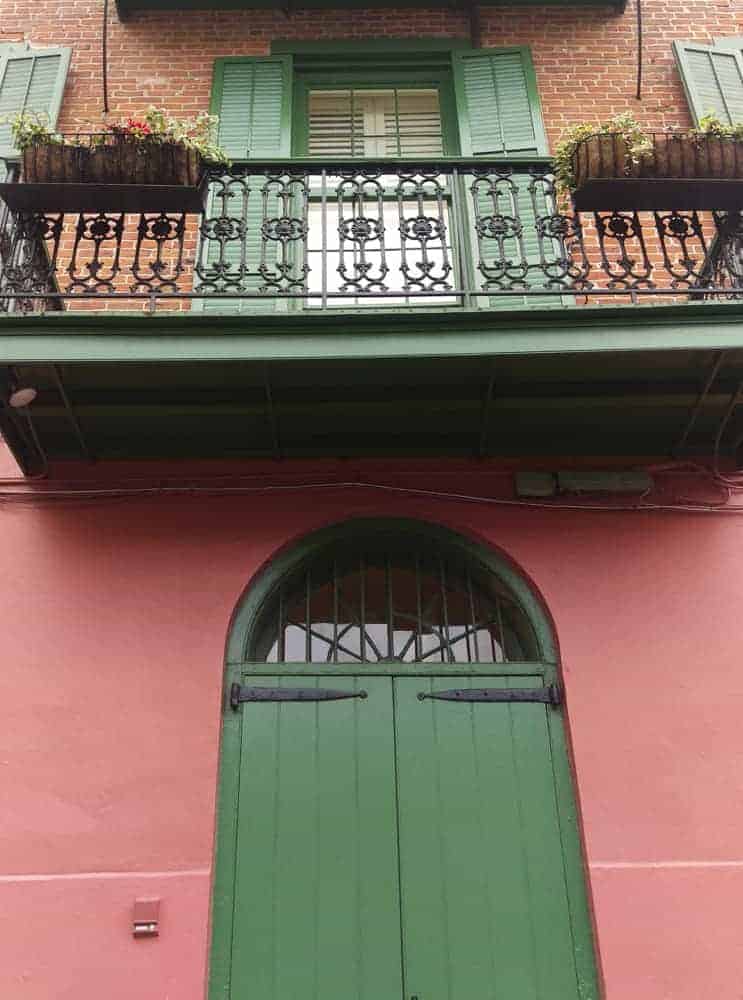 Here's how we spent 2 ½ days in New Orleans:
We spent our mornings at the show and got up early to get there, so we had afternoons to enjoy the city. The first night that we got there, we walked the mile from our hotel to the French Quarter. It was so much fun to get out and walk around the city after being on the plane all morning.
In the French Quarter is the St. Louis Cathedral, which is the oldest cathedral in the United States. You can go on carriage rides around the square, and there are tons of places eat, shop, and enjoy there. The buildings are super old with lots of balconies (what you think of when you think of NOLA) and there's always something going on. We ate a muffaletta at Central Grocery, a delicious and fun Italian grocery store known for these sandwiches in the French Quarter. The sandwich is salami, provolone, and Swiss on French bread with an olive spread. Delicious!
We got beignets at Cafe Du Monde after walking around. Cafe du Monde is a whole bunch of little tables. You simple find an open one and wait for someone to notice that you are there. You order your beignets, which are puffy hot fried bread with lots of powdered sugar on top. They only cost about $3 for 3 of them and you can get milk, hot chocolate, and their famous Chicory coffee too. They bring them right out and you pay in cash before the server walks away. It's very quick and easy and not expensive at all.
The French Quarter had all kinds of souvenir shops, restaurants, candy and sweets shops (you have to get a warm freshly made praline from one) and had lots of street performers too. The roads are narrow and bustling with people.
The Mississippi River runs right along this stretch of the city and we went along the river walk on our way back to our hotel in the early evening. There were paddle boats and all kinds of neat things to see there.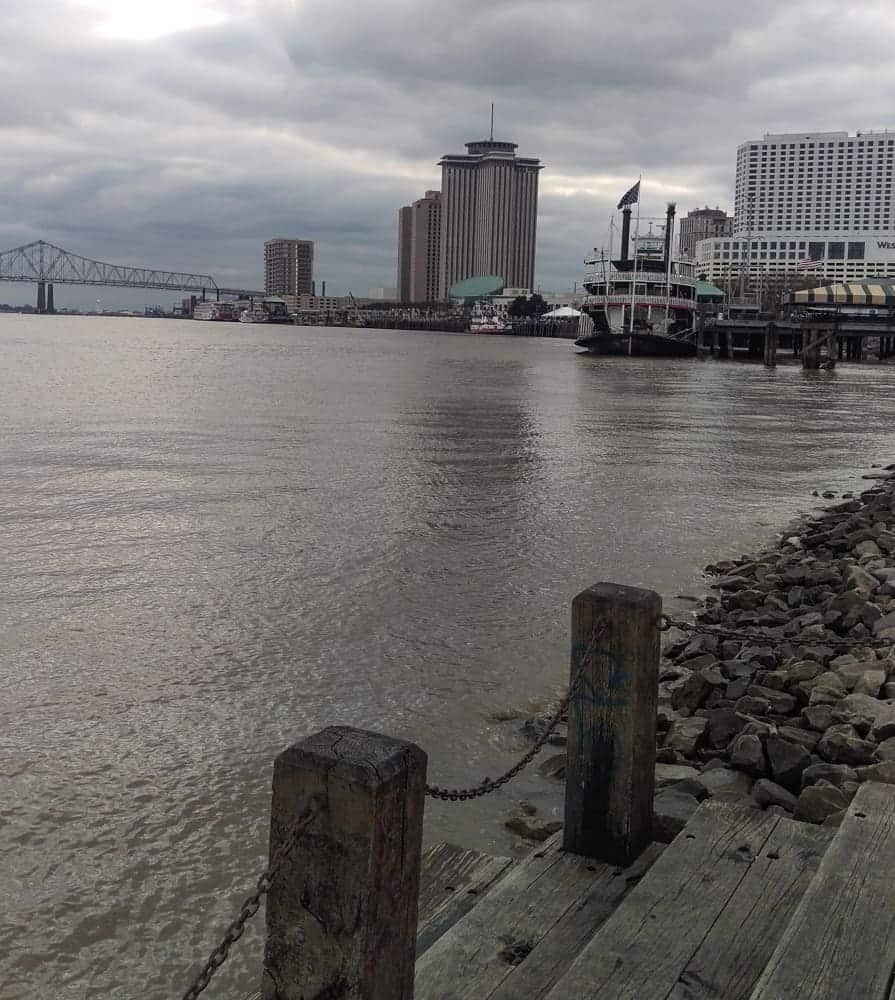 You should note that Thomas and I don't drink alcohol, so this little review of New Orleans isn't going to include much about the night life. We aren't "night life" kind of people. I'm positive if that is your jam, you will find lots and lots to do. There are jazz clubs and bars on every block and so many people out and about. We preferred to get back to the hotel to call our kids and go to bed for our early morning rising.
After our second morning at the hardware show we got an Uber to Domilise's to try their po-boys. This restaurant came highly recommended from lots of foodie friends and I couldn't wait to try it. A po-boy is essentially a delicious sandwich on french bread. Domilise's did not disappoint. It's a little bit out of the city and it's where local folks eat, so you know that it's good. You order your sandwiches at the counter and then they holler at you when it's ready. It's very small and reminded me of the Big Cheese that I worked at when I was in high school. I got a fried shrimp po-boy and Thomas got a roast beef and Swiss and we shared them. They were both excellent. The roast beef came with a brown gravy on it that was very good. Both had a creole sauce too, which I would guess was some kind of whole grain Dijon mustard with horseradish and other spices. Highly recommending this place to you too!
New Orleans Bus Tour
We took a bus tour of New Orleans next. This was a good option for us because the company that does the tours picks you up from your hotel. The bus tour was about 3 hours long and made two stops. We rode around and the driver was awesome. He knew all kinds of history and facts about the city, its people, things to do; we really thought it was time well spent. We learned all about Katrina, which was super interesting. He said that the morning after the storm, everything was pretty normal and people were out fixing damage and working like normal to recover from a hurricane. It wasn't until early that afternoon that levees started breaking and the city filled with up to 14 feet of water in just a few hours.
We stopped at an old cemetery and he told us all about the burial process. Fun fact: it's a common misconception that the reason there are mausoleum-style tombs in New Orleans is because the water table is so low (parts of the city are only 2-3 feet above sea level!). Our guide said that wasn't true. This style of burial was a custom of the French Catholics and Spanish who first settled the area and it stuck around for a long time. The entombment process was super interesting to learn about, he said that the tomb had two layers in it, a top and and a bottom. The top half would be opened and a body in a simple wood casket would be put inside. They they brick over the entrance and it cannot be legally opened for one year and one day (the extra day was so that if family came to pay their respects on the anniversary of the death, they wouldn't be disturbed). During the year, the tomb will often get up to 400 degrees inside and that acts as a very slow cremation process. After a year and a day, the front will be opened, the wood coffin removed and the few remains that are left are then pushed to the back of the tomb, where they fall into the lower chamber. If someone in the family died before that year and day was up, there were some communal tombs at the front of the cemetery that could be used for the year and day and then their remains would be moved to the family tomb at the appointed time. The outside edge of the cemetery was all very plain tombs for people who couldn't afford a big fancy one or who didn't have a family one. We had a chance to walk around and take a few pictures and it was really interesting to learn about and beautiful too.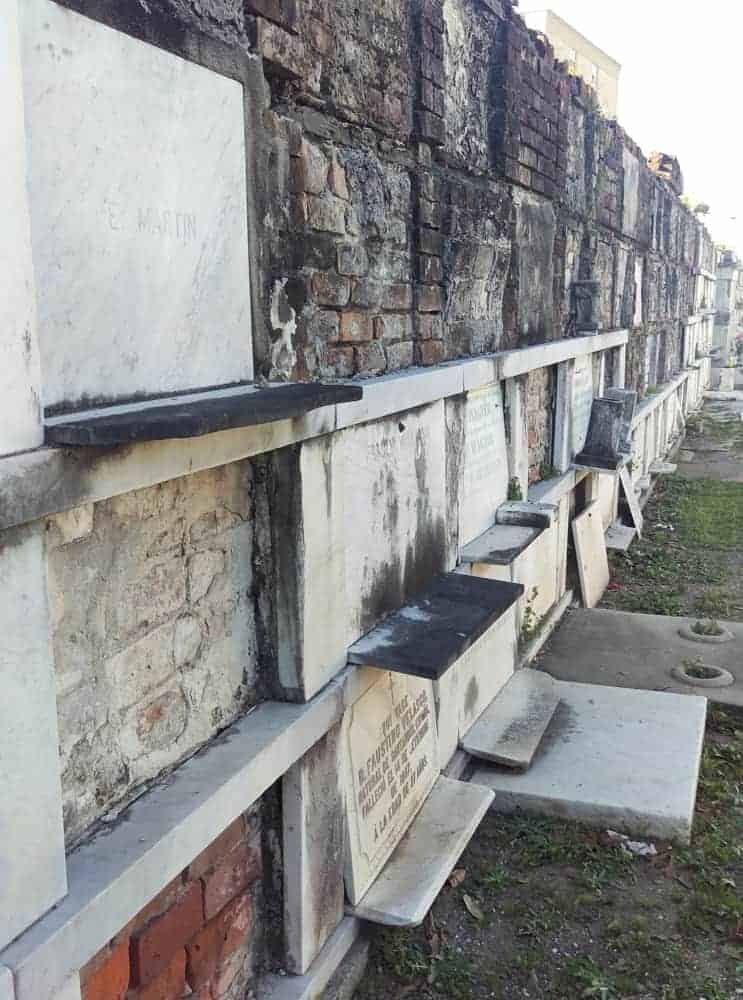 We then toured more of the city, learned about the private and public schools, saw gorgeous mansions on St. Charles Street, went through the City Park (which is actually bigger than Central Park), and stopped at Morning Call for a restroom break and more beignets (in a style similar to Cafe du Monde. Both were delicious, though Morning Call was not nearly as busy). The tour could end at our hotel, but we asked the driver if we could get off closer to the French Quarter and he gladly agreed.
I liked the bus tour because I learned things about the city and saw a big overview of it that I never would have been able to without a guide. We loved it. We stopped at a place in the French Quarter for dinner. Thomas got a fried fish platter (catfish, gulf shrimp, and the best fried oysters I've ever had) and I got a taste of New Orleans platter that came with a cup of gumbo, jambalaya, red beans and rice, and shrimp creole. It was delicious! We walked the mile back, which felt good after eating plenty of fried food that day.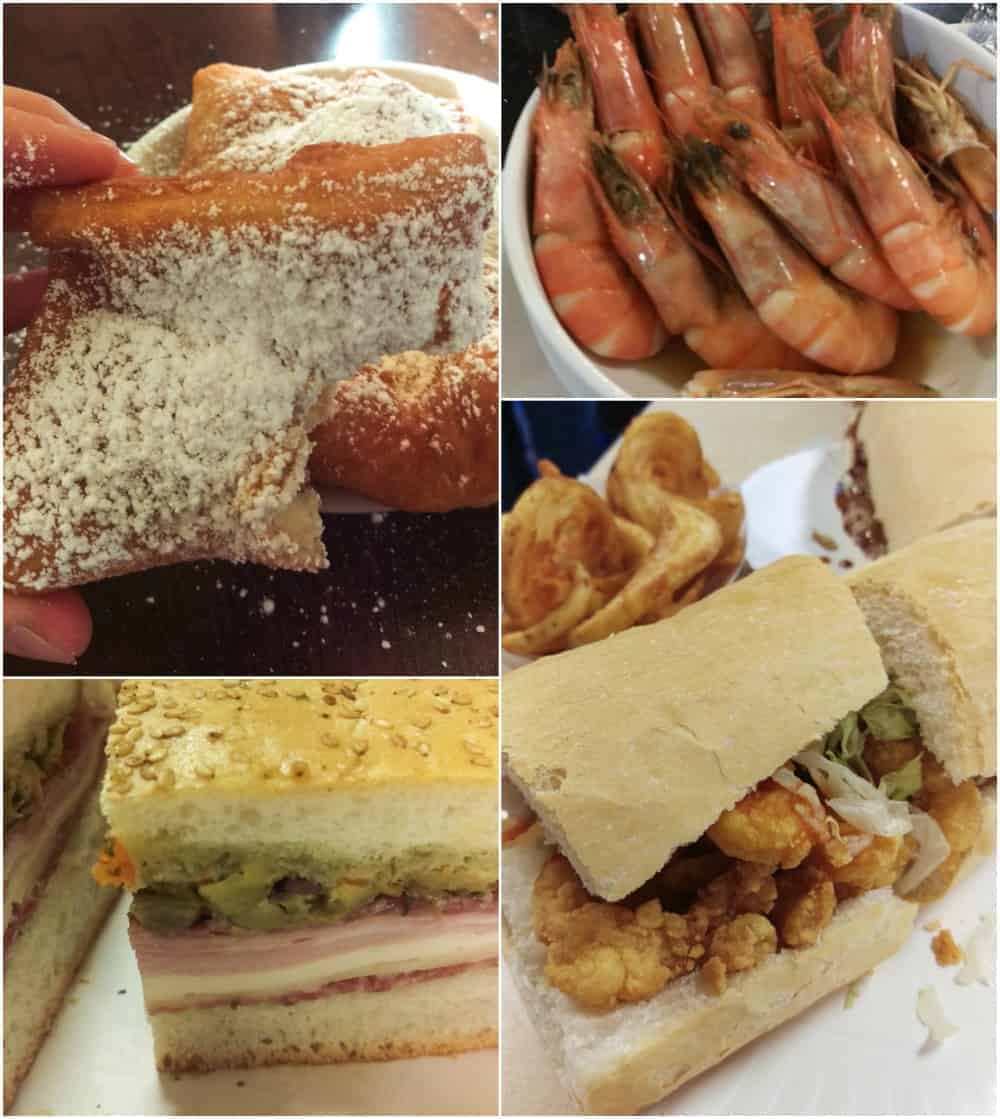 World War II Museum
The next morning we finished up at the show and headed to the WWII museum. It was a wonderfully done museum and huge too. When you get your tickets to get in, they give you a "dog tag" that is interactive. You register it and are given the name of a veteran and then you keep that personal story through the museum and even collect "supplies." We didn't do too much of the game/collecting part, but the idea was very fun. The tour bus guide recommended seeing the 40 minute movie called Beyond All Boundaries that Tom Hanks produced and directed, and I'm glad that we did (it's an additional fee). It was very informational and was a 4-D experience. It was a very well-done movie that gave a lot of perspective on the matter. Thomas and I enjoyed the movie and the museum but I was honestly glad that my kids weren't with us. I'm not sure at what age you start to tell your children the horrors of this history, but they were very clearly told in the museum. They had video of people being executed, shot, hung, and starving, children crying, dead bodies, burned bodies, and other very visual reminders that war is full of horror. I cried on more than one occasion and thought the content too graphic for my own little family.
I have always really been drawn to learning about WWII and have read lots and lots about it. I feel like I gained some new perspective that I didn't have before. I didn't realize that the Japanese killed 20 million Chinese citizens. I knew a lot about the concentration camps that killed so many Jewish people, but knew so little about so many others who died. I felt like it was worth my time to go even though it was a heavy topic. I wouldn't recommend the movie or the museum for young families though, just my motherly two-cents.
Swamp Tour (my favorite part!)
After the museum we were picked up at our hotel for another paid excursion. We took a bus over to the Mississippi boarder across Lake Pontchartrain (45 minute drive from the city) where we got on a boat and took a guided tour of a bayou and a swamp. This was AMAZING! The day was cold and rainy so the alligators weren't out like they are in warmer weather, but just the scenery on the boat ride was worth the time and money. I loved this trip.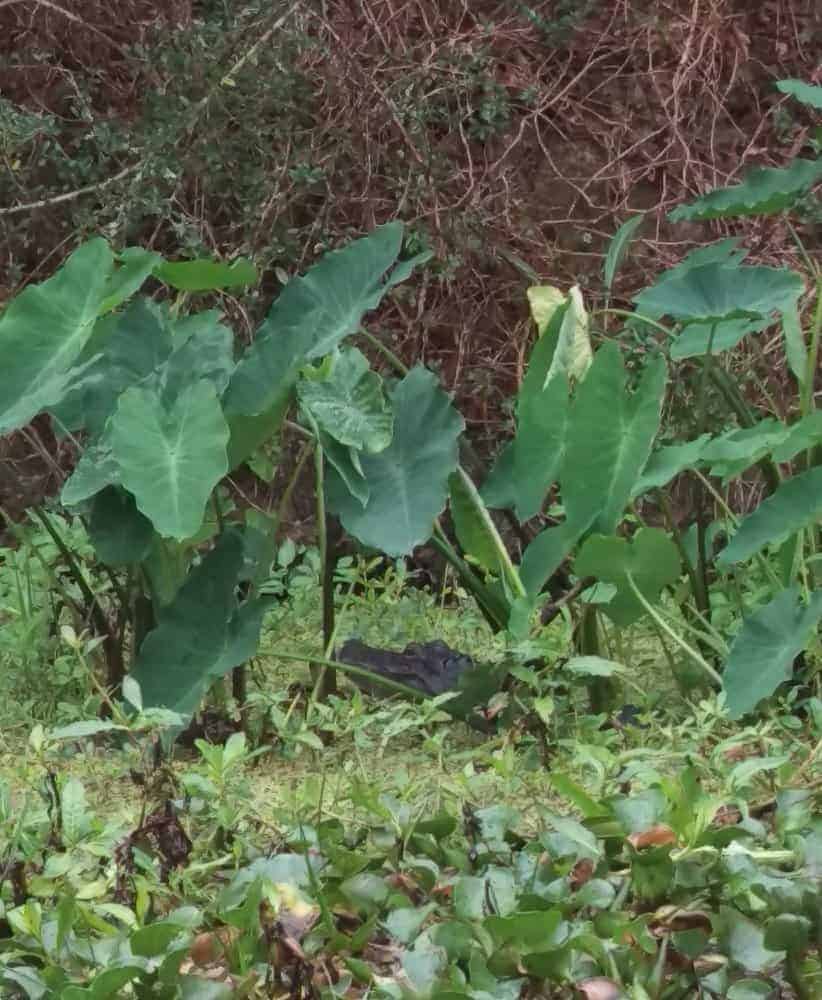 We were on a flat bottomed boat that held about 20 and our guide was a middle-aged local man who knew SO much about the wildlife, area, and plants, and loved to tell us about it. We saw one six-foot alligator, a few blue herrings, some wild pigs, and a raccoon. The wild pigs were SO cute. There was a big daddy pig and a few females and one momma pig even had a litter of 6 week old piglets. The pigs swam around the tree roots of the swamp and ate at the roots. They made the cutest noises too. You could tell they were used to the guided tours because they weren't scared at all. In fact, our guide brought them treats. The pigs and the alligators all have names too because the guides spend so much time in the area, and they know them really well. In the warmer weather he said they'll see more birds, lots of crocodiles, snakes, and spiders. It was fun to get out of the city and see some of the local natural habitat. What shocked us was the 11 year old devastation from Katrina. There were boats still half in the water, giant car sized pieces of concrete sticking out of the swamp (how did it get there?!) and other things that were just amazing and crazy to see. We loved this tour. Fun fact: A bayou has a current (water is flowing through it) and a swamp does not.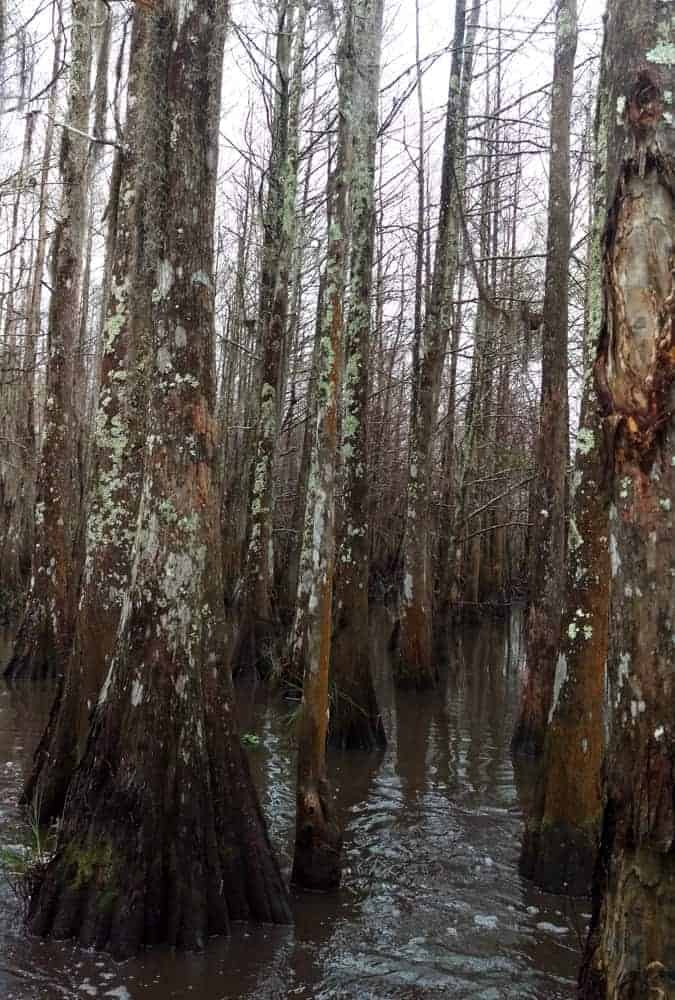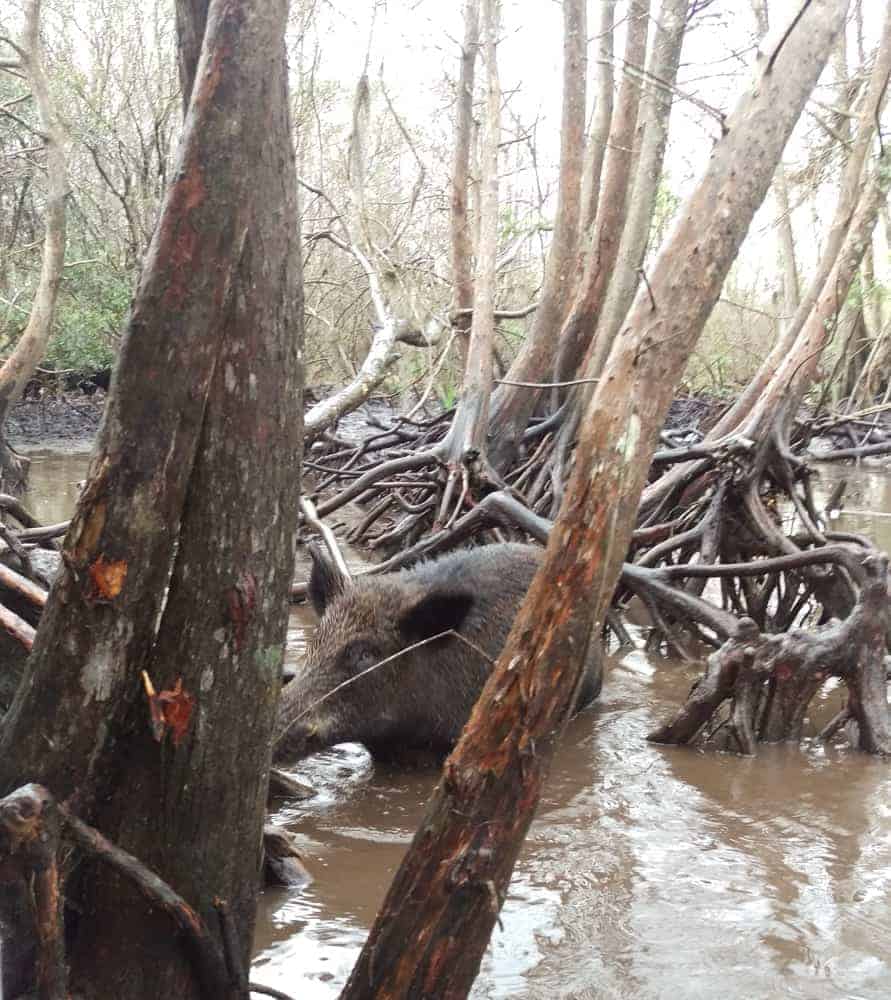 Family Friendly Mardi Gras Parade
What we didn't know was that we were coming for the onslaught of the busy Mardi Gras season. Mardi Gras's first parade is January 6th (for my birthday of course) and they have multiple parades during the two weeks leading up to Fat Tuesday. We were there during this time (we didn't even realize we would hit Mardi Gras festivities). On our way back from the swamp tour, our bus couldn't drop us off at our hotel because a bunch of roads were blocked off for a parade route. Lots of people, including us, just popped off the bus at a red light and started walking. Thomas and I accidentally ended up walking down Bourbon Street on a Friday night during Mardi Gras. It was a bit more of the wild party you think of when you picture "Mardi Gras." The street is closed off to traffic and people are out walking and drinking, the doors to all the bars and restaurants are open and playing music, there are street vendors and performers, there are a few topless women, and people are hanging over the balconies throwing down beds. Bourbon Street at 6 pm was just starting to heat up and Thomas and I walked for about 4 blocks before we moved on.
We found a little place to eat huge head-on local shrimp and oysters on the half shell before we headed back out into the evening. Once off Bourbon Street, the Mardi Gras feel of the town was much less naughty and much more like a general festival any town might have. People were lining the parade route, there were all kinds of vendors (hello funnel cake!). It was lively and festive but people remained fully clothed in the rest of the places we walked (which was about ⅔ of a mile stretch through the city). The parade route was on our way home so we stopped to wait for it. I had no idea what to expect. This parade was a lot of fun. They had some big pretty floats where people threw beads down by the handful. You didn't have to "earn them" or anything I've heard of, they just threw them out like we throw out candy. There were lots of school bands, children's dance troupes, and men on horses. It was loud, bright, fun, and festive, and we really enjoyed it. I have no idea what other parades are like in other parts of the city, but this one was very family-friendly. I'm sure that Bourbon street got crazier as the night went on, but I didn't feel like all of Mardi Gras in New Orleans shared that wild mentality.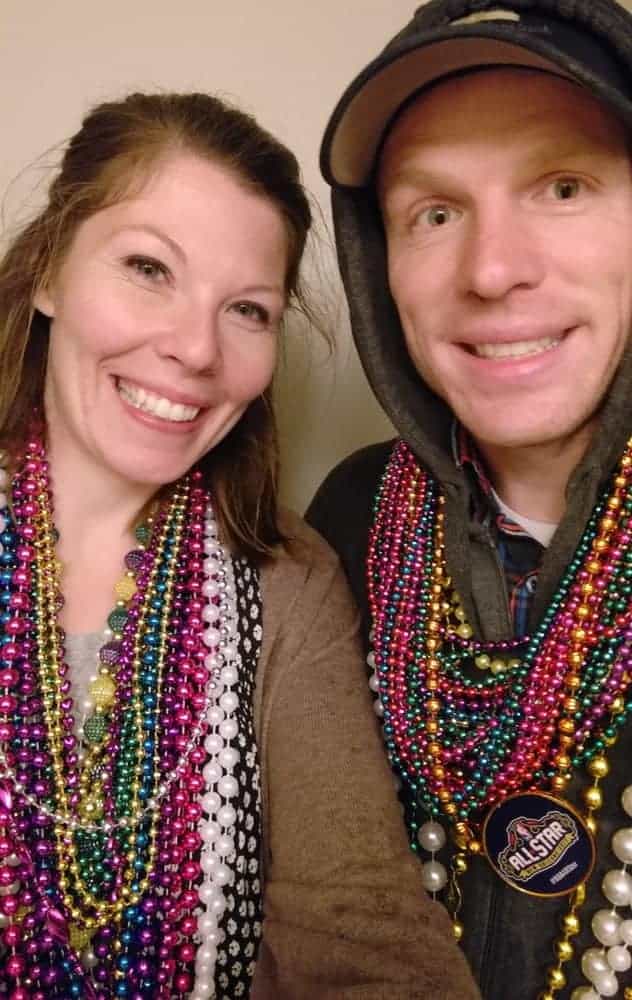 Take Aways
Eat in New Orleans:
Muffaletta from Central Grocery
Oysters on the half shell (fresh from the Gulf)
Po-Boy from Domilise's (the shrimp and roast beef with Swiss were both excellent)
Beignets from Cafe Du Monde
Gulf shrimp (large head-on and fresh caught)
Taste of New Orleans (platter with a cup of gumbo, jambalaya, red beans and rice, and shrimp creole)
Pralines (candy)
Fried Catfish
Do in New Orleans:
City Bus Tour
French Quarter
Swamp Tour
WWII Museum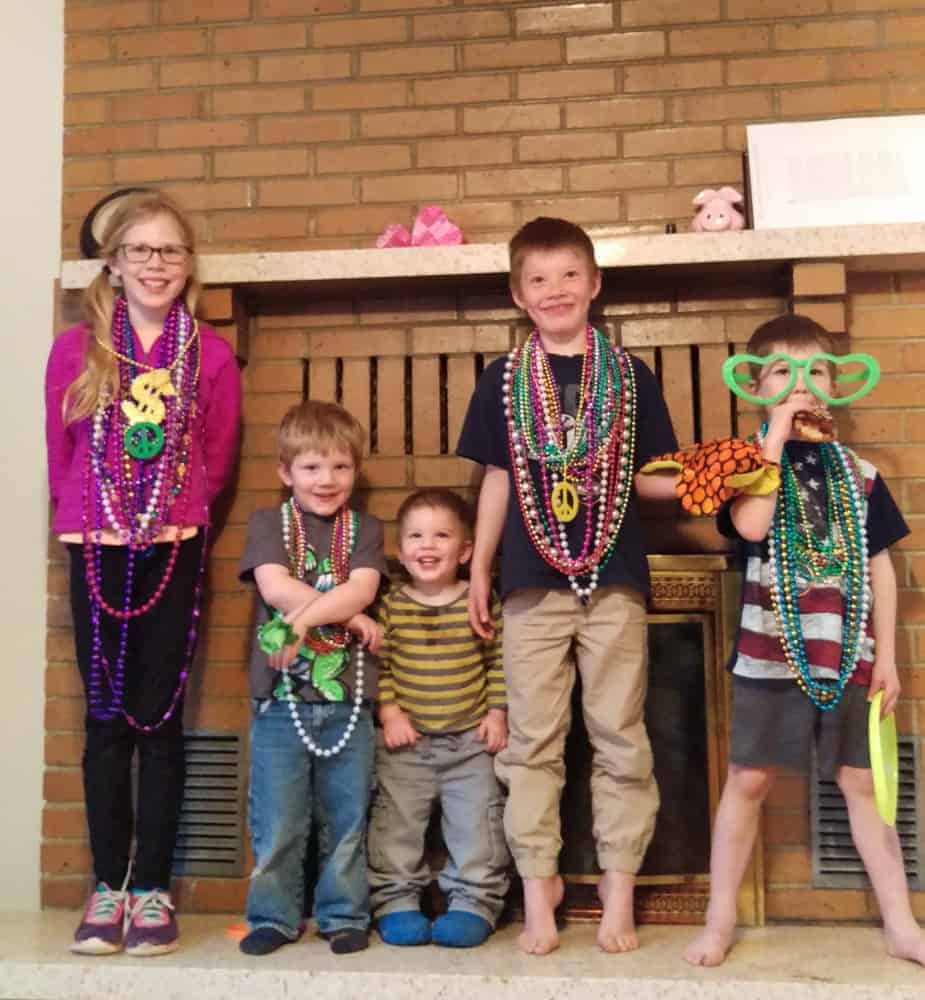 If we had more time there, I would have gone back to the City Park to explore the sculpture garden and art museum, and rented a paddle boat to take out on the lake.
We got a lot of things done in 2 ½ days and really enjoyed ourselves. The people are kind, the city has lots going on, and the food was excellent. We enjoyed a few nights together as a couple and weren't sad to get back to the kids when the time came. We loved our time in New Orleans and give it a big two thumbs up.
I hope you enjoyed my New Orleans Travel Guide. All the places we ate, things we explored, and activities we did and would recommend to you!