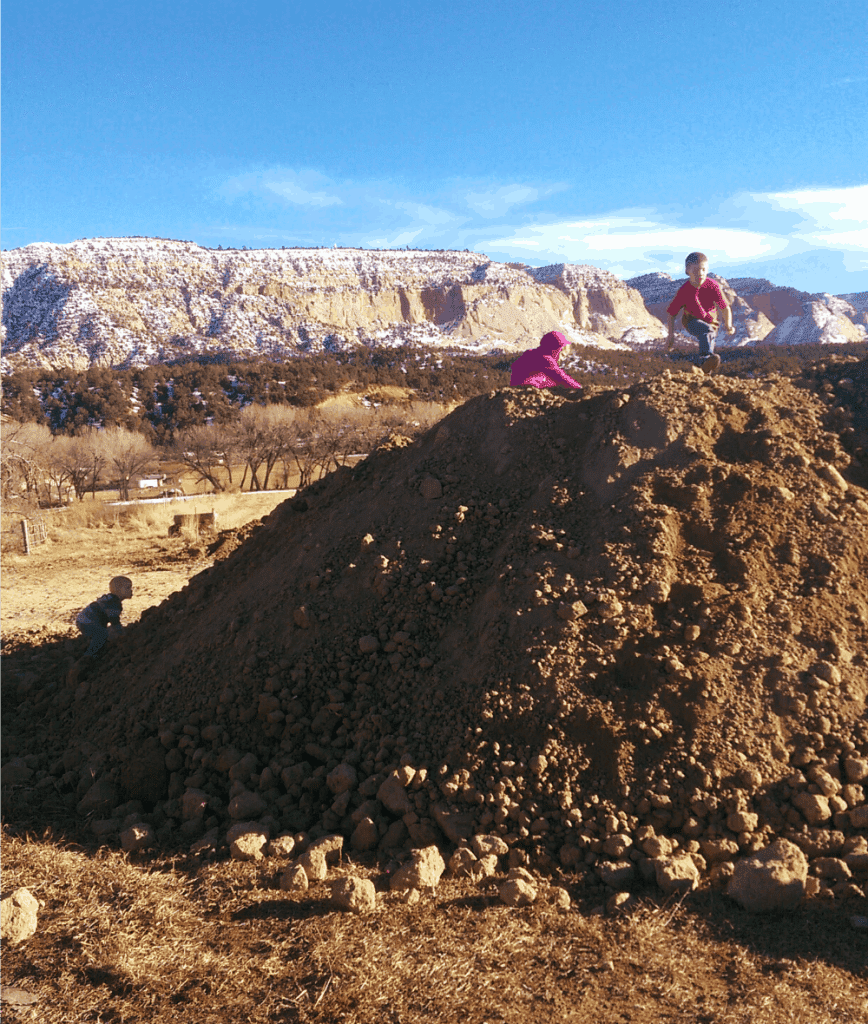 Things have been moving slowly along on the house front! Here's what we have done in January and February of 2016. Building your own house and all of it's glory! I use the term "we" very loosely. I should really say Thomas. I'm support staff right now. He comes home later than he used to and I try to have dinner ready and on the table. I deliver lots of lunches to building site (which we still haven't named!), and I run him here or there when he needs to pick up a different large vehicle for something. You know, support staff stuff.
Here's what we got done:
Ground Breaking Ceremony (January 23, 2016)
Dug the hole for the basement (extra deep because we have clay soil)
Thomas surveyed the whole property last summer and he's been using his stuff to survey the hole/house position (the man can literally do everything! He's amazing)
Got power from a pole to the barn (SO EXPENSIVE, like $4000 to just connect it to the barn)
Ran culinary water, power, sewer, and irrigation to a spot in the yard (hey friends with RV's I'm planning on you!)
Ran culinary water, power, and sewer to the barn (planning for the future)
Put a French drain around the basement hole to help with future water collection
Brought 33 loads of gravel in to add to the bed of the basement hole and compacted it (better than building on straight clay)
Had 2 large pockets in the basement hole that didn't want to compact (kept sinking), so dug them out extra deep, filled them with giant rocks, added sand and gravel again, and compacted them again
Start filling in the trench that contains the power and utilities (about 20% filled in again)
Here's a little video of how things are looking!
Here's what's next on the to-do list:
Finish drawing the plan in AutoCAD (my mom hand-drew our plans and they are amazing! So Thomas is getting them in the computer and I can't wait to share them with you in a digital format)
Submit plans to the town/building inspector before we can pour the concrete footings
Finish filling in the utility trench
Dig a trench to the existing sewer line to connect to the main line.
Start digging trenches in the alfalfa field to lay lines for our ground-source heat pump (we need 1500 feet of trench to lay all of the lines. That's the same as 3 city blocks!)
The hole with Thomas against the wall for size. That's right where our front door will be.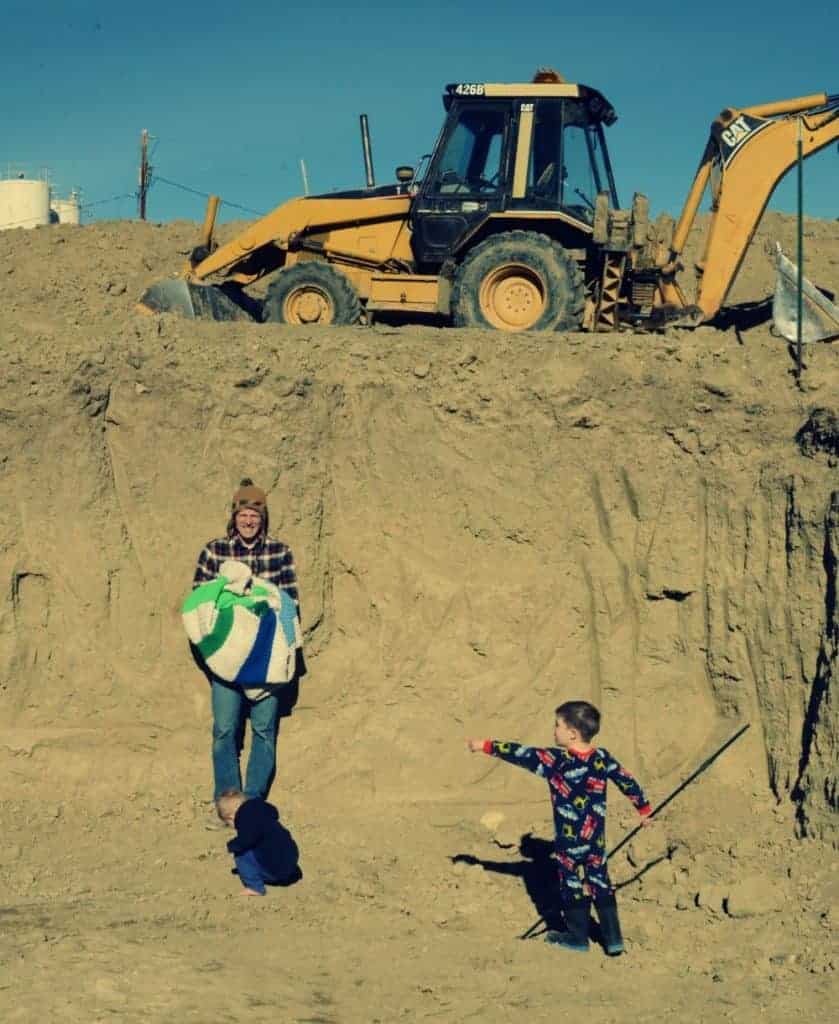 Bringing in the sand/gravel to compact.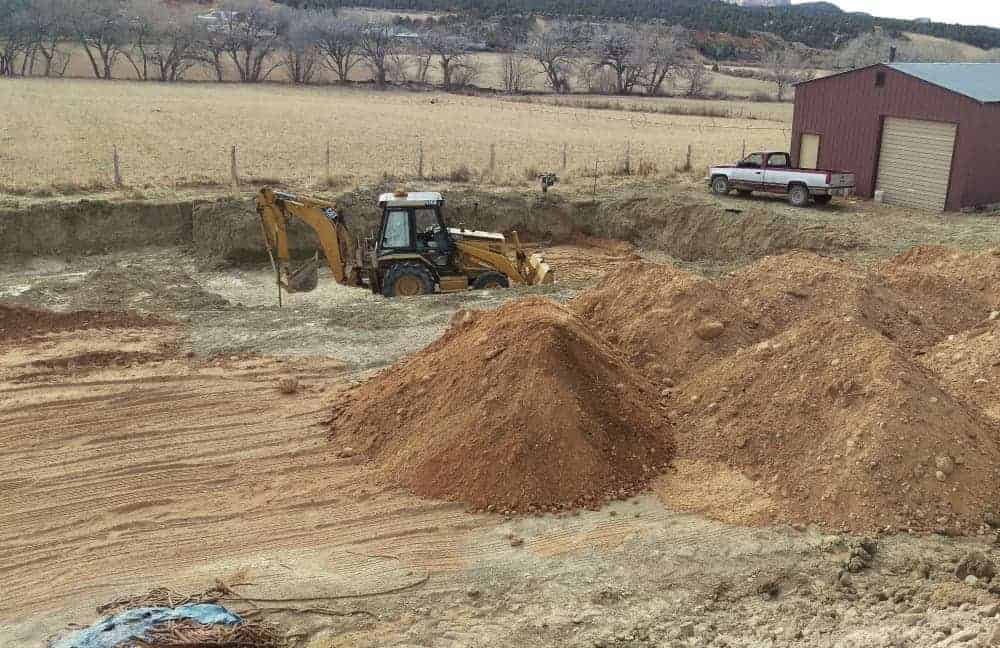 One of the problem areas he dug back out to fill up with big rocks and then more gravel and sand!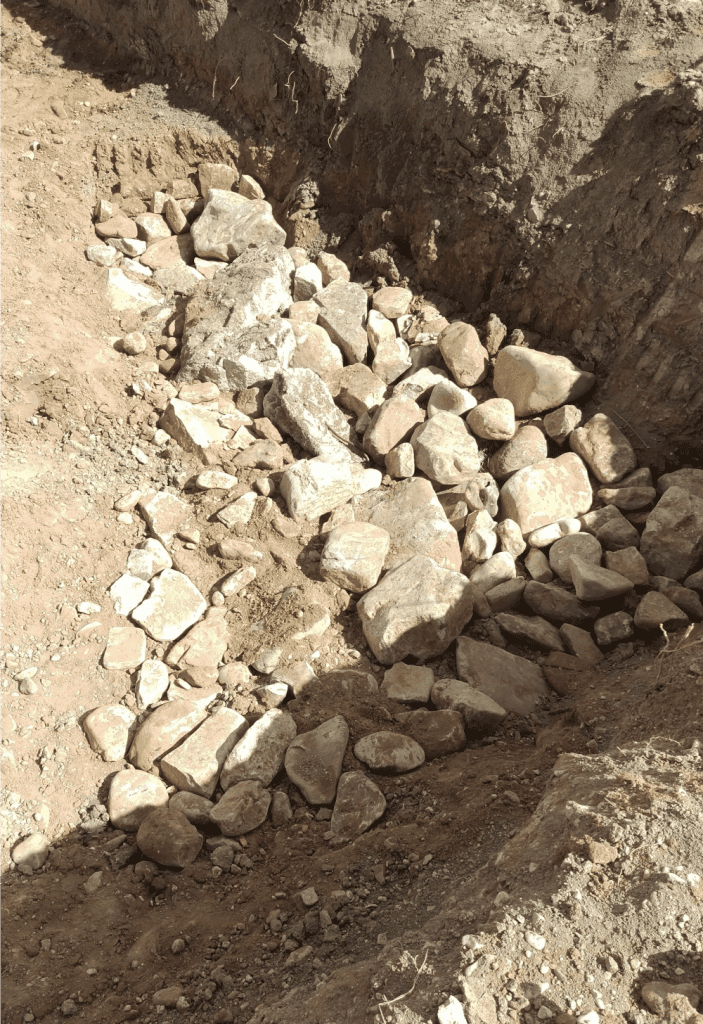 Big Successes:
Everyone stayed safe. I worry a lot about the kids and holes, trenches, large equipment like backhoes and dump trucks, and other little things that can happen so fast. Thomas did his fair share of finger smashing, and he did get fit in the face by the "jumping jack" (a motor driven compactor he was fixing and it started working right as he bent over it to adjust something). Heck, I even worry about rattle snacks, black widows, and the kids playing in the creek. Safety is constantly on my mind.
We haven't needed to borrow any money yet. We have been saving for this project for a long time and we are currently using that money. We hope to get all of the concrete poured for the house (garage included) before we have to borrow any money/get a construction loan from our bank.
Life/Things we weren't expecting:
Thomas was asked to be the Scout Master for our community. He said yes, his wife bawled when he told her. Here's a little back story. When we moved to Monroe and were remodeling our house (I was living in one room with no running water in it, washing dishes in a BUCKET, with three little kids), he was asked to be Scout Master. It made my life so hard. He was gone all of the time, he wasn't fixing my house, and I would tell you that I have a very bitter taste in my mouth when it comes to this calling. That being said, we started working on this house (after years and years of planning and waiting) on a Saturday and they asked him to be the Scout Mater the following Tuesday. I kid you not, three days later, and it was like deja vu all over again. Because I'm on team, let's be real, I'll tell you that I had such a hard time with this. It took me a few days of moping, some serious tears on my pillow, and a big pep talk from my parents to be ok, and it's taken a lot more weeks to be more than ok. It's going to be ok. This time around the kids' parents seem more helpful and he has other adults that have been great. It wasn't what I would have chosen but it's going to be ok (story of life in general isn't it?).
And there you have it, a wonderful little update on the house. We are still planning on it taking a full two years to build, so don't hold your breath. And I can't believe I haven't shown you all the plans. That is coming! Be excited, very very excited. Just a heads up, we are planning on an indoor slide and a water fountain in our mudroom!!!! If you are going to build it yourself, you might as well make it fun (said the mom of 5 who thinks a slide and water fountain are living the dream. Priorities people, priorities!)
I'm so excited to share this journey with you. Thank you for coming along with us.