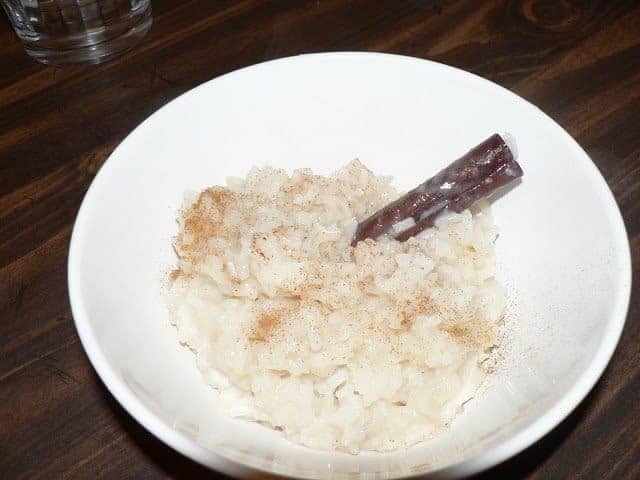 The easiest rice pudding on the block.
Easy Rice Pudding
3 cups water
1 1/2 cups rice
2 cinnamon sticks
1 can sweetened condensed milk
1 cup sugar
ground cinnamon
Bring water with cinnamon sticks to a boil.  Reduce heat to low, add rice and cook until tender (15-20 minutes).  Turn heat to medium low and add milk and sugar.  Stir and cook for 2 minutes longer to dissolve sugar.  Remove from  heat and serve hot with cinnamon sprinkled on top.
The last time we made this we did half the sugar and sweetened condensed milk and it was still wonderful, so sweeten to your hearts desire.